Will Pacquiao's Win Help Typhoon Victims Cope?
Manny Pacquiao defeated Brandon Rios by easy unanimous decision at The Venetian in Macau, China. Before the bout. Some argued a win by Pacquiao would somehow help victims of super typhoon Yolanda (also known as super typhoon Haiyan), which barreled through the Philippines two weeks ago, wreaking havoc on thousands of local inhabitants. CBS News reported Yolanda might be the area's deadliest natural disaster on record.
Per the latest report, the death toll has topped 5,200 in the Philippines.
These are trying times. But can a sports entertainment event like Pacquiao's win over Rios really help people cope in the wake of national disaster? Recent history suggests so.
After the 9/11 terrorist attacks, the upstart New England Patriots rode a wave of emotion as many Americans dealing the attack started rooting for the underdog team with the nationalistic moniker. On February 3, 2002, the Patriots defeated the St. Louis Rams 20-17 in the Super Bowl XXXVI, its first championship in franchise history.
Similarly, residents of Louisiana rallied behind the Saints after the football team was forced out of the city after Hurricane Katrina. The Saints were terrible that season, playing many of their home games in different cities across the country. The storm-induced exile led to an ugly 3-13 finish in 2005, but in 2006 the team returned to New Orleans. It was a sign of hope for the beleaguered area, something for the people to rally behind. As the Saints built their team up from the ground floor, so too did city. On February 7, 2010, the Saints defeated the Indianapolis Colts 31-17 in Super Bowl XLIV.
More recently, the Boston Red Sox defeated the St. Louis Cardinals, 4 games to 2, to win the 2013 World Series. This was the first time since 1918 Boston was able to celebrate a championship victory at home, winning in front of an announced crowd of 38,447 at Fenway Park. Earlier that year, Bostonians suffered the senseless violence of terrorism after two pressure cooker bombs exploded at the finish line of the Boston Marathon, killing 3 people and injuring an estimated 264 others.
"This is our bleeping city!" screamed Red Sox David Ortiz after the win, a reference not lost to those watching the celebration. Ortiz notoriously delivered his iconic F-bomb just a few months earlier, right after the attack in Boston happened. Ortiz's sentiment was one shared by many Bostonians, who were shook with horror after the bombings.
Still, some aren't so sure sports should have such an important role in helping victims cope with tragedy. Michael Woods, TSS Editor, said he believes people place too much importance on sports in general.
"It makes sense–the world can be a cold, nasty place and comfort and joy can be hard to come by," said Woods. "But I think the world would be a better place if more people cared a bit less about how their squad is doing, and more about more substantial things."
Woods likens obsession with sports, at least for Americans, to an addiction to diversion.
"We see the preference for diversion and the replacement of idols to worship when we hear about a region coalescing around a team, as the Boston area did, to help them cope with a tragedy," said Woods.
"In no way do I want to steer anyone away from obtaining comfort during a stressful time–please, I want to stress that–but part of me has to ask, is there any meaningful correlation between the fortunes of the baseball team with the fifth-highest personnel salary payroll, and how a region reacts to a act of terrorism by two disaffected savages?" Woods asked.
It's a fair question. In the grand scheme of things, sports are of little consequence. But at the same time, isn't fair to ask if there is really any harm done when victims of tragedy use sports to help them through tough times?
Woods thinks there could be long-term consequences.
"Wins by the Red Sox and New England Patriots are offered up as salves to heal emotional wounds, and I have to think that those victories are short-term band-aids at best," said Woods. "The use of sports teams as instruments of healing makes sense to me, because it is simplistic thinking, and involves not much in the way of introspection, of self, or of a society which breeds young terrorists who commit such horrid atrocities. The unexamined life is the easier life to lead and, I think, the one many, if not most, folks will veer toward in uncertain times." (Note from Editor Woods: Let me make clear, I hope with all my heart that all the people affected by the typhoon derive every single possible ounce of joy, and relief and comfort they can from Manny's win. They deserve it, times a trillion! I want to humbly point out that I don't want to lump together the majority of people in the Boston area, rooting for the team with the inflated payroll, and those struck by the vicious natural disaster. They don't equate at all, in my eyes. I am speaking to a larger shift in our society, one in fact I work to combat in my own household, the constant drive to divert attention from matters of depth and substance.)
Perhaps the closest thing we Americans have to the Filipinos and their love of Manny Pacquiao (seen in photo courtesy Chris Farina-Top Rank) would be Boston and it's love for local sports teams. There, it is more religion than hobby. TSS writer Springs Toledo, who lives in the Boston area, offered his insight.
"Boston prides itself on being a tough town, and it is," said Toledo. "In certain pockets of the city, it seems like every third guy between 19 and 30 is a street fighter with a rep; well, at least it was when I was coming up. Fighting is a sport in Boston, with or without a ring. And it was from the beginning. The so-called 'Boston Massacre' that helped spark the American Revolution was itself sparked by a gang of street toughs looking for a fight."
Toledo confirmed Bostonians are incredibly passionate about sports.
"Sports are big here, however loosely they are defined," said Toledo. "Wearing a Yankees hat in Dorchester or Southie can get downright dangerous at times. People take it personally."
And do people there use sports as a coping strategy?
"Of course, sports are used as coping strategies here," said Toledo. "When my girlfriend's father was dying of cancer and everyone was holding a bedside vigil in 2004, he said that he just wants to hold on to see the Red Sox win the World Series for the first time since 1917, or whenever it was –and they did, and he lived to see it. Coping strategy? In that case, the damn Grim Reaper was left waiting on the porch until that Boston Red Sox fan was good and ready…!"
Toledo doesn't share the same opinion as Woods.
"As for the practice itself, I think it's perfectly healthy. It takes an individual out of family stress or relationship blues or work angst or 'no-work available' angst and offers a thrill for a few hours. Sports bring people together. Even the alienated among us can put a 'B' hat on and feel like they are part of a team."
So it seems the answer to the original query is clear. Right? Some people affected by super typhoon Yolanda absolutely will use Pacquiao's win over Rios to help them cope with the devastation. Maybe it will inspire them. Maybe it will help them emote. Maybe it will just provide brief distraction. Or maybe it will give them an unhealthy diversion. Maybe it will keep them from thinking about more important matters. Maybe it will hurt them more in the long than it helps them in the here and now.
But should it help them cope? The answer to that is probably best left to the people of the Philippines.
Kelsey McCarson is a boxing writer for The Sweet Science and Bleacher Report. This story is an expansion of thought on an article originally appearing on CNN.com and Bleacher Report entitled 'Inspiring a Country to Fight: How Manny Pacquiao Can Help the Philippines'.
Avila Perspective, Chap. 105: Angry Welterweights and More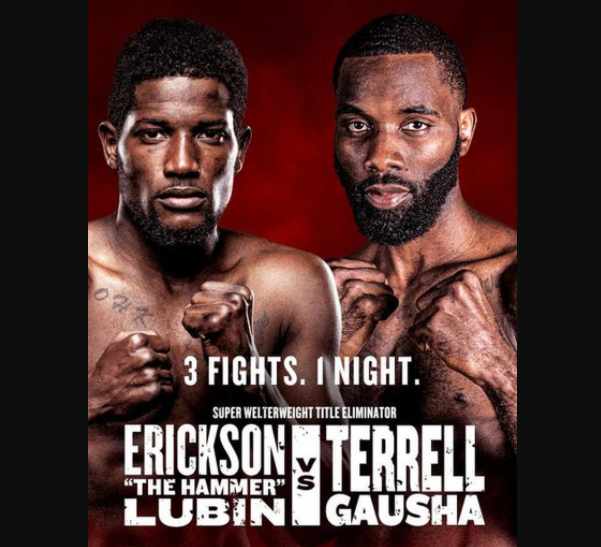 Those welterweights don't play.
One welterweight just got out of jail and wants to take out his angry frustrations in the boxing ring.
"One of us is getting knocked out. If it gets to where I'm behind on points, I'm just going to come forward and try to take him out, even if I end up getting knocked out," said Juan Carlos Abreu. ""If he stands and fights, it's better for me. That's what I want."
Standing in front of Abreu (23-5-1) will be one of the top welterweights in America, Philadelphia's Jaron Ennis (25-0, 23 KOs). This is could be Ennis' first true test against an experienced foe on Saturday Sept. 19, at Mohegan Sun Casino in Uncasville, Conn. Showtime will televise the Premier Boxing Champions card.
Ennis, 23, has been breezing easily since first jumping in the prize ring in April 2016. So far, the competition has been unable to cope with the athleticism he possesses. Will Abreu be the first to pose a problem?
"Whatever he brings, we are going to be ready. I'm going to go out there, do my thing, be smart, have my fun, and get that stoppage at the end of the night," said Ennis, whose last opponent Bakhtiyar Eyubov was eliminated in four rounds in January. "You can't just go in there and go for the knockout. That's how you get tired and lose your cool or even get hit with punches that you shouldn't be getting hit with."
Abreu hopes he loses his cool.
"If he stands and fights, it's better for me. That's what I want. I really want one of us to get knocked out," says Abreu of the Dominican Republic who was purportedly jailed for street fighting.
This welterweight matchup is the precursor to the WBC super welterweight eliminator between Terrell Gausha (21-1-1, 10 KOs) and Erickson Lubin (22-1, 16 KOs).
Gausha and Lubin both have lost once in their pro careers and need a win to get another crack at a world title.
Gausha lost a decision to Erislandy Lara three years ago. Lubin was stopped in one round by Jermell Charlo three years ago. Both realize the nature of the beast.
"I think Gausha has some problems with southpaws, but I'm not focused on that. I'm focused on my game plan and coming out victorious Saturday night," said Lubin, 24, a southpaw called "the Hammer" for a reason.
Gausha is originally from Cleveland, Ohio but trains in Southern California and has fought four elite southpaws in his career. He believes one more is not a problem.
"This will be my fourth southpaw in a row. So, I'm more comfortable and familiar this time around," said Gausha, 33, a former US Olympian who trains with Manny Robles Jr. "The guys before me, they all fought each other. Sugar Ray Leonard, Marvin Hagler, Roberto Duran. They all fought each other. To be the best, you have to beat the best. And you can see that the fights I take, even after a long layoff, they are tough fights."
Top Rank
Also, on Saturday Sept. 19, heavyweights and super lightweights lead a Top Rank card featuring some interesting bouts that will be shown on ESPN+.
Newly acquired Efe Ajagba (13-0,11 KOs) meets Jonnie Rice (13-5-1) in a 10-round heavyweight clash. It's Nigeria's Ajagba's second fight this year. Though still a little raw he shows immense potential and great natural strength.
Rice fights out of Bones Adams' Gym in Las Vegas and has some power. He built up his record on heavyweights in Tijuana boxing rings but has some pop. He's a sizeable heavyweight and good measuring stick for Ajagba.
The main event is a doozy.
Puerto Rico's Jose "The Sniper" Pedraza (27-3, 13 KOs) meets Southern California's Javier Molina (22-2, 9 KOs) in a 10-round super lightweight bout at the MGM Grand Bubble in Las Vegas.
This should be good.
Pedraza, 31, is a former WBO lightweight world titlist who lost in his first defense to Vasyl Lomachenko. Nothing bad about that. He defeated Mexico's Raymundo Beltran for the belt and has shown a penchant for showing up big when you least expect it.
Molina, 30, is a 2008 US Olympian and a member of the fighting Molina family. His brother Oscar was a member of Mexico's 2012 Olympic team. His other brother Carlos fought for the world title against Amir Khan. Though Javier Molina has never shown great power, he can truly fight.  His last win came against Amir Imam this past February.
Pending Lightweight Clash
Speaking of the lightweight division, is anyone else as excited as me about the looming showdown between the remarkable Vasyl Lomachenko and impressive Teofimo Lopez coming in less than a month?
Lomachenko, 32, the Ukrainian stylist known as "Hi Tech," has that incredible footwork and ability to control distance. He's a master of frustrating opponents and imposing his style of darting in and out of danger. But as good as he is, he can't sell tickets. Only hardcore fans appreciate his peerless boxing skills.
Lopez, 23, hails from Brooklyn and has that ex-factor you can't teach. He's pizzazz and panache with a punch. That combination of flair and power excites fans and seemingly makes him a natural gate attraction. But in spite of his electric abilities, he's facing a master boxer. Is he ready?
Top Rank is known for having a team of matchmakers headed by boxing wizard Bruce Trampler. It makes me wonder why they are pitting these two against each other?
The probable answer: neither sells out an arena alone. May the best man win.
A friend of mine from East L.A., who formerly boxed and comes from a boxing family, shared his knowledge and opinion on the matchup. He has an interesting take.
"His footwork is incredible," said George Rodriguez about Lomachenko. "Don't get me wrong, Teofimo is an incredible talent, but Lomachenko has that footwork."
Any way you look at it, the winner of this clash clearly bumps up his own image.
Lomachenko (14-1, 10 KOs) versus Lopez (15-0, 12 KOs) at the MGM Grand Bubble in Las Vegas on October 17. Mark down that date. It will be televised on ESPN.
Check out more boxing news on video at the Boxing Channel 
To comment on this story in the Fight Forum CLICK HERE
Boxing Odds and Ends: The Sept. 26 Horn of Plenty and Other Notes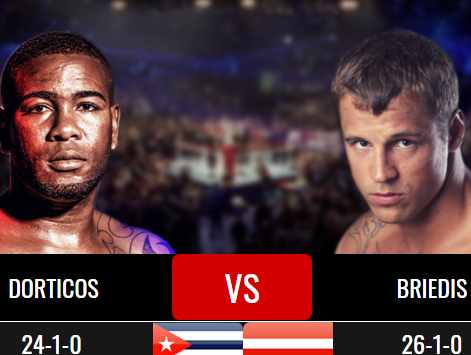 Considering the constraints, the month of September has been a pretty good month for professional boxing. And the month will close with a flourish. Eight world title-holders will be in action on the 26th, the last Saturday of the month.
Five of the belt-holders will appear on the SHOWTIME PPV doubleheader featuring the Charlo twins. The most intriguing fight on that card finds Jermall Charlo risking his belt and his undefeated record against rugged Sergiy Deveryanchenko. At last glance, Jermall was a consensus 17/10 (minus-170) favorite. In baseball, a 17/10 favorite is a heavy favorite. In boxing, not so. A serious handicapper who wouldn't think of laying 17/10 in a baseball game would have no hesitation about laying these odds in a boxing match.
When Deveryanchenko steps into the ring, 51 weeks will have elapsed since his last fight, his bruising tiff with Gennadiy Golovkin. Jermall Charlo hasn't been on the shelf for quite that long, having last fought in December.
A more interesting match on this particular Saturday, at least in the eyes of this reporter, will unfold earlier that day in Munich when the curtain finally comes down on Season 2 of the long-drawn-out World Boxing Super Series. Two titles will be on the line when Mairis Briedis (26-1, 19 KOs) meets Yuniel Dorticos (24-1, 22 KOs).
Briedis' lone defeat came at the hands of Oleksandr Usyk in a very competitive fight. Briedis won five rounds on two of the cards and won six rounds on the other. Dorticos' lone defeat came on enemy turf in Sochi, Russia when he was stopped with eight seconds remaining in a doozy of a fight with Murat Gassiev.
Forget the titles; titles are a dime a dozen. These two guys are plainly the two best cruiserweights on the planet.
"The tickets are flying out the door and we expect to sell out within hours, if not days," said co-promoter Kalle Sauerland at a pre-fight press conference.
That assertion was made way back on January 22 when the fight, originally targeted for late December of last year, was headed to Riga, Latvia, on March 21. That date didn't work, nor did the re-scheduled date of May 16, and ultimately Riga didn't work either.
Whatever tickets were sold, had to be refunded. There will be no fans in attendance when Briedis and Dorticos finally lock horns on Sept. 26 at a TV studio in Munich. The fight will air on DAZN in the U.S.
"Rest makes rust" was an often-heard caution when big gamblers of yesteryear dissected a boxing match. The late, great pricemaker Herb Lambeck reflexively shied away from boxers that had been inactive for a considerable period of time. For him, the Briedis-Dorticos match would likely be a head-scratcher. Both combatants have been inactive since June 15 of last year when they appeared in separate bouts on the same card in Riga, Briedis's hometown. And they aren't getting any younger. Briedis is 34 and Dorticos is 35.
The odds got nicked down somewhat when the site shifted from Riga with fans to Munich without, predictably so as Briedis, the first fighter from Latvia to win a world title, has an avid local following.
Briedis, the superior boxer, is a consensus 9/5 favorite. That seems a shade high as he won't be able to feed off the crowd – there won't be a crowd – and Dorticos, the Cuban KO Doctor, has a better chance of ending the fight with one punch. It wouldn't be shocking if the fight followed a similar tack as the recent fight between Dillian Whyte and Alexander Povetkin.
In case you missed it, Whyte was dominating his Russian adversary when things changed in a flash in the fifth round. Out of nowhere, Povetkin, the underdog, unleashed a picture-perfect uppercut that left Whyte flat on his back, unconscious before he hit the canvas. There have been other smashing one-punch knockouts this year – Ryan Garcia's demolition of Francisco Fonseca comes quickly to mind – and there may be a few more, but it's hard to visualize anyone topping Povetkin in the voting for Knockout of the Year.
By the way, if he wins it, Povetkin, 41, would be the second-oldest boxer to score the Knockout of the Year. George Foreman was 45 when he knocked out Michael Moorer in 1994. The source is The Ring magazine which has been issuing this award since 1989.
And if you happen to know the youngest fighter to score The Ring Knockout of the Year, then you're pretty sharp. No, it's not baby-faced Naoya Inoue, who is older (27) than he looks. The honor goes to the long-forgotten African-American/Filipino southpaw Morris East who was 19 when he knocked out defending WBA 140-pound champion Akinobu Hironaka in 1992.
In a rarity, it didn't take long for Alexander Povetkin and Dillian Whyte to agree on a rematch. They will meet again on Nov. 21. The venue is undecided, but Eddie Hearn is hopeful that he can pot the fight somewhere outside his backyard "fight camp" with fans in attendance. The first lines on the fight show Whyte the favorite in the vicinity of 13/5. Povetkin-Whyte II will be a nice appetizer for the Errol Spence vs. Danny Garcia match that goes off later that day.
In an unrelated development, Fury-Wilder III is purportedly going to Allegiant Stadium, the new home of the Las Vegas Raiders, in late December. Bob Arum anticipates a crowd of 10,000-15,000 with social distancing protocols in place.
Check out more boxing news on video at the Boxing Channel 
To comment on this story in the Fight Forum CLICK HERE
Meekins vs. Kawoya: File It Under Bizarre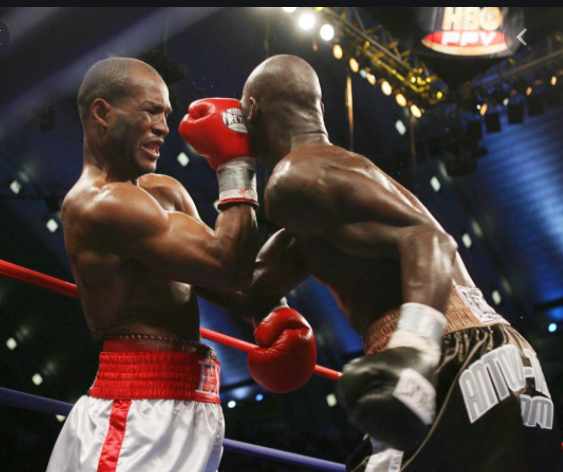 It was August 8, 1988. The location was Resorts International in Atlantic City. The main event featured New Yorker John Wesley Meekins (18-1-2) vs another New Yorker (via Uganda and Denmark) Mohammed Kawoya (11-3).
The rangy and skilled Meekins with a stellar amateur career was a clear favorite over the lesser known Kawoya who had fought only once in the US, losing to Jorge Maysonet on cuts at the Felt Forum. Meekins was expected to move on to a world title fight after dispatching Kawoya.
Meekins enjoyed a successful career between 1984 and 1994, fighting the likes of Davey Montana, Mike Mungin, Harold Brazier, Saoul Mamby, Santos Cardona, Darrin Morris (who won his last 16 fights in a row), and Terence Alli. He would lose to a prime Meldrick Taylor (20-0-1) in 1989 with the IBF World Super Lightweight title at stake.
On June 15, 1990, Meekins beat Santos Cardona over 12 rounds to win the NABF light-welterweight championship, but would lose it to Terence Alli some seven months later. It was downhill after that and he retired in November 1994 with a record of 24-5-2 after being stopped by so-so Darryl Lattimore.
Back to Meekins vs. Kawoya
 This one did not go as expected. After being decked in round 2, Kawoya dropped Meekins in the opening seconds of round 3. An exciting fight with multiple knockdowns and furious exchanges was in progress and the fans loved it.
An aroused Meekins then went after the Ugandan with a vengeance and set up one of the most bizarre endings that few boxing fans have ever heard about, much less witnessed, as he again dropped Kawoya this time with a fast left hook. He then went for the kill. Referee Paul Venti sensed it and moved in—perhaps prematurely– as Meekins unleashed what he hoped would be a fight-ending volley of hard shots.
 As soon as Venti stepped in to stop the fight, Kawoya landed a right that dropped Meekins and had him crawling on the canvas and holding on to the ropes devoid of his senses for at least ten seconds. The punch was thrown at the exact moment that Venti ended matters and Venti didn't realize what had occurred.
 While Kawoya thought he has scored a clean KO and celebrated wildly, the fact was that Venti had ended the fight a fraction of a second before and his decision would stand.
The fans not only enjoyed a great fight, they witnessed something truly memorable—something that had to be seen to be believed; namely, a winner struggling to get up and a loser celebrating what he thought was a knockout.
Kawoya pulled out of the rematch because of a throat infection and Saoul Mamby took his place as a late sub. The Ugandan never fought again, while Meekins never got the title shot that a more impressive effort might have gotten him.
Ted Sares can be reached at tedsares@roadrunner.com or on Facebook and welcomes comments.
Check out more boxing news on video at the Boxing Channel 
To comment on this story in the Fight Forum CLICK HERE