Mayweather-Pacquiao In 2014 Is No Superfight, Unless You Were Born After 1980
Well, it's 2014 and the boxing calender has turned, yet it still feels like 2013 or 2012, 2011 or even 2010. Yes, a fight that is going on four years past it being a legitimate Superfight is still the biggest and most talked about story in professional boxing — that being a proposed battle between welterweights Floyd Mayweather 45-0 (26) and Manny Pacquiao 55-5-2 (38).  If you believe what Mayweather says, it'll never happen. On the other hand Freddie Roach, Pacquiao's trainer thinks it still might happen.
Me, I say, Who cares if it ever happens?
Here's what amazes me. How, I repeat how, can there be so much interest in a fight that should've happened in 2010? At one time, say around 2009/2010 there was some drama attached to a Mayweather-Pacquiao clash as to who might come out on top. However, that's nowhere even close to being the case today. Has the media's build up and joining their two names together along with Mayweather's tactics of starving the boxing public for what they really want been that successful? Obviously the answer is an unmitigated yes. The public is that gullible and will buy anything. Perhaps because younger fans, born after 1980, want to feel as if they witnessed some big historical fight the likes of Frazier-Ali I, Foreman-Ali, Duran-Leonard I, Leonard-Hearns I or even De La Hoya-Trinidad. Sadly, for them, a fight between Mayweather and Pacquiao after 2010 doesn't even match the suspense of De La Hoya-Trinidad circa 1999. And you know why Mayweather-Pacquiao doesn't come close to being the Superfight that the others were, aside for the adjusted-for-inflation money it will gross? Because in all the other PPV Superfights there was a lot of drama and suspense as to who would win, even in the Foreman-Ali bout when George was a 3-1 betting favorite. In a poll done right before the fight among the more established writers and historians at the time, they were actually split on who would win.
If Mayweather and Pacquiao were to meet this year, Mayweather would rightly be an overwhelming favorite to come out as the winner. The only unknown would be whether Floyd would win by decision or stoppage. The thing that has younger fans and writers interested in this fight so much is the fact that Mayweather and Pacquiao are the two biggest stars of their generations. Seeing Mayweather and Pacquiao in the ring isn't such a big deal. The only thing that makes it a big deal has been Mayweather's reluctance to allow the fight to become a reality. At one time Mayweather was troubled by Pacquiao's presence. In 2010/2011 Mayweather thought he could beat Pacquiao but harbored a percentage or two of doubt. The difference between now and then is that two percent is gone, Mayweather no longer has a morsel of doubt that he can take Manny.
We've seen over the last thirty or forty years where some fighters were so sure and confident that they could defeat a particular rival that they would agree to meet them regardless of the circumstances or even if they were on the decline. Sugar Ray Leonard waited until Marvin Hagler started to talk about retiring before he challenged him despite Marvin pleading to fight Leonard for at least five years before they met. Leonard got away with that because he knew a fight with Hagler was never any further away than him simply stating that he wanted to fight Hagler on such and such a date.
Shane Mosley wanted to fight Mayweather for years before Floyd finally agreed to it after Mosley was on a severe decline–and please don't be fooled by Mayweather's one public challenge on HBO–but everyone knows Mayweather waited until there was no chance Mosley could stay with him. And Floyd got his way because he knew Mosley would never turn down the opportunity to fight him, which of course he didn't.
As of this writing Mayweather knows a fight with Pacquiao is there anytime he wants it, it's just a matter of him giving it the green light. Manny has wanted to fight Floyd for so long that he'd get up off his death bed to meet Mayweather in the ring. And it's that admirable-but-foolish warrior mindset that will lead to him getting taken apart by Floyd when Mayweather finally decides it's time to torture him a little bit and shut up those who have constantly said he was afraid to fight Pacquiao.
Again, Mayweather no longer thinks he can beat Pacquiao, he knows it. After seeing Manny look ordinary against Timothy Bradley and getting counted out face first at the hands of Juan Manuel Marquez, Floyd couldn't be more confident. Forget how Manny looked against Brandon Rios. Pacquiao's showing against Rios didn't as much to concern or worry Mayweather as Muhammad Ali's showing against Oscar Bonavena did to worry Joe Frazier about fighting him.
A fight between Mayweather and Pacquiao when it happens is a faux big fight. It'll make a ton of money but it will be a one-sided boxing lesson administered to Pacquiao at the hands of Mayweather. Floyd has the size, strength, length and perfect style to control Manny for no less than nine rounds and probably 10 on his way to a commanding unanimous decision victory where he'll control the tempo and action most of the way.The fact that boxing writers and fans still clamor for Mayweather-Pacquiao in 2014 boggles the mind. Pacquiao has no shot other than landing a lottery punch, none. For a fight to be considered a Superfight, there has to be suspense as to who will win, something a potential Mayweather-Pacquiao bout surely lacks to anyone who knows what they're watching when it comes to professional boxing, because Floyd and Manny are no longer near equals.
Frank Lotierzo can be contacted at GlovedFist@Gmail.com
Tony Yoka Makes Quick Work of Duhaupas; Yoka's Wife Wins Too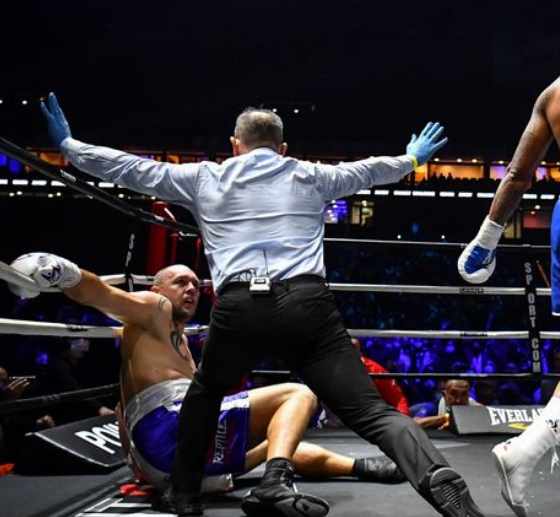 An indoor rugby stadium in Nanterre, a township in an inner suburb of Paris, was the site today of a five-fight boxing show featuring Tony Yoka and his wife Estelle Mossely in separate bouts (when they fight each other, they do it in the privacy of their home). Attendance was limited to 5,000 with social distancing protocols in place.
Yoka and Mossely, the parents of two young children, the youngest a boy born in May, were each gold medal winners in boxing at the 2016 Rio games. The six-foot-seven Yoka defeated Filip Hrgovic in the semis and Joe Joyce in the gold medal round.
Today Yoka, in his first scheduled 12-rounder, was matched against 39-year-old French warhorse Johan Duhaupas who was 38-5 (25) heading in. Duhaupas went 12 rounds with Jarrell Miller, extended Deontay Wilder into the 11th frame, and knocked out Robert Helenius, the conqueror of Adam Kownacki. Despite his advanced age, he represented a step up in class for Yoka, 28, whose pro career was disrupted by a one-year suspension from the French Boxing Federation for being a no-show at three PED tests. At the very least, Duhaupas was expected to give Yoka some rounds.
But Yoka had other ideas. He needed only 121 seconds to dismantle his countryman and show that he belongs in the conversation with Daniel Dubois, Jared Anderson, the aforementioned Hrgovic and others when talking about the next generation of heavyweight stars.
Yoka (8-0, 7 KOs) dropped Duhaupas midway through the opening round with an overhand right. Duhaupas didn't appear to be badly hurt, but he had no antidote for the barrage that followed. The coup-de-gras was a big right uppercut that sent him flying backward against the ropes. The referee stepped in immediately.
Yoka's U.S. promoter is Top Rank which is seeminly out to corner the market on bright young heavyweight prospects. When Yoka turned pro it was under the tutelage of Virgil Hunter, the trainer of Andre Ward. Yoka has spent considerable time in Las Vegas while serving as the chief sparring partner for Joseph Parker.
—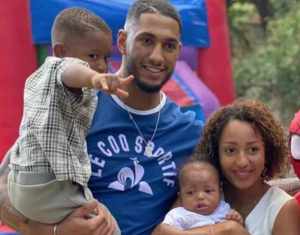 Estelle Mossely kept pace with her hubby. Mossely, 28, advanced her record to 7-0 (1) with an 8-round unanimous decision over countrywoman Aurelie Froment. The scores were 80-72 across the board.
This was an assignment designed to shed the rust. Froment, 33, entered the fight with a 3-0-1 record, but hadn't previously met an opponent with a winning record. In fact, none of Froment's previous opponents had ever won a fight. In the aggregate, the foursome was 0-32-5 at the time that she fought them. Even the world sanctioning bodies steered clear of this affair, refusing to cloak the fight in some sort of title.
That observation aside, it was a nice win for Mossely coming so soon after giving birth. Born in France of Congolese and Ukrainian descent, she is rated the world's best active female lightweight by BoxRec.
Hot prospect Souleymane Cissikho was originally scheduled to be on the card, but pulled out for an undisclosed reason. An Olympic teammate of Tony Yoka, Cissikho is a  special talent.
Check out more boxing news on video at the Boxing Channel 
To comment on this story in the Fight Forum CLICK HERE
Season 2 of the World Boxing Super Series Concludes on Saturday in Munich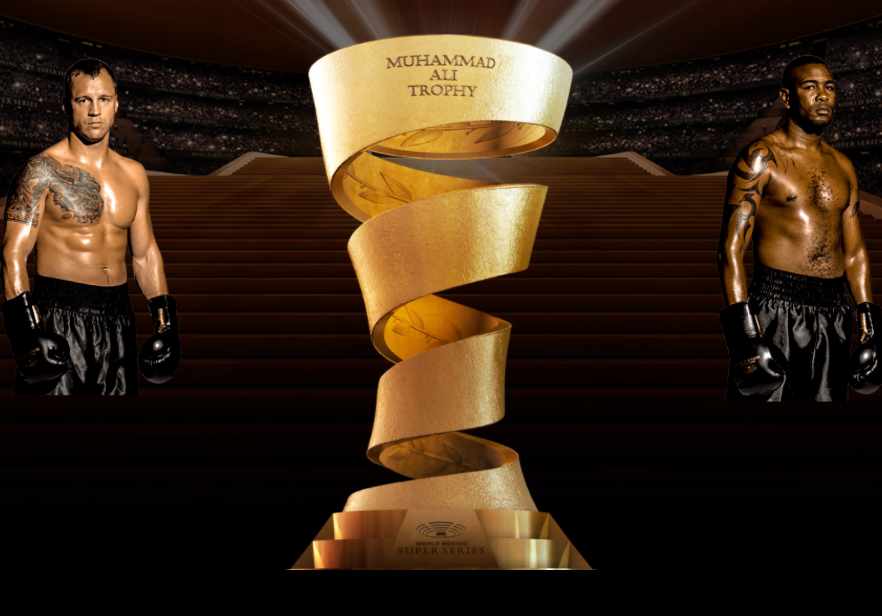 PRESS RELEASE: The hotly-anticipated World Boxing Super Series Season II Cruiserweight Final between Mairis Briedis and Yuniel Dorticos takes place behind-closed-doors in a film studio at Plazamedia Broadcasting Center in Munich, Germany on Saturday, 26 September. On the line: The Muhammad Ali Trophy, IBF World Title, and vacant Ring Magazine 200 lbs belt.
The final will be shown live on DAZN in the US and Sky Sports in the UK.
"A final for the Muhammad Ali Trophy has proved to be something extraordinary. We have seen that it brings out the best in boxers which reflects the DNA of our tournament as to deliver and continue to deliver boxing at its very best to fans of the sport," said Andreas Benz, CEO of Comosa, the event organizer.
"Plazamedia is a phenomenal solution, the studios are providing a controlled environment which is of huge benefit to us and the production team to keep everyone safe while also putting on a great show.
"At the same time, we have done everything to secure fair conditions for both teams, and to ensure they remain healthy and isolated until the action starts."
Mairis Briedis, tournament No. 1 seed, qualified for the final through wins over Noel Mikaelian (UD) and Krzysztof Glowacki (TKO3), while Dorticos, No. 2 seed conquered Mateusz Masternak (UD) and Andrew Tabiti (KO10) to enter the 200 lbs decider.
"We are very happy about the announcement of the final," said Latvia's Mairis Briedis. "I love the fact that it will be in Munich as it reminds me of every time I went to train with the Klitschko brothers in Germany and the flights were always via Munich. Those are some great memories of the time spent with them there."
Said Miami-based Cuban, Yuniel 'The KO Doctor' Dorticos, IBF World Cruiserweight Champion: "To all my fans worldwide, In Europe and especially in Munich, Germany: I am super happy the World Boxing Super Series final will take place in Munich, Germany, and I will see you all on Saturday, September 26th. The KO Doctor is back and ready to prescribe another dose of pain and take the Muhammad Ali Trophy back to Miami."
Kalle Sauerland, Chief Boxing Officer of the WBSS, said: "On 26 September we will not only crown the best cruiserweight on the planet but also send a sign to the world that boxing is back with the first major transatlantic championship bout between the undisputed number one and two in their division.
The final is not only about honour and glory, but cementing a legacy. The winner will become a member of an exclusive 'Ali Trophy Winner Club' that includes Oleksandr Usyk, Callum Smith, Naoya Inoue and Josh Taylor. It doesn't get much bigger in boxing, and we expect Briedis and Dorticos to have an absolute barnstormer!"
The Muhammad Ali Trophy was created by the late world-renowned artist Silvio Gazzaniga who also designed the iconic FIFA World Cup Trophy.
Check out more boxing news on video at the Boxing Channel 
To comment on this story in the Fight Forum CLICK HERE
Avila Perspective, Chap. 106: Return of LA Boxing, Josh Taylor, Charlos and More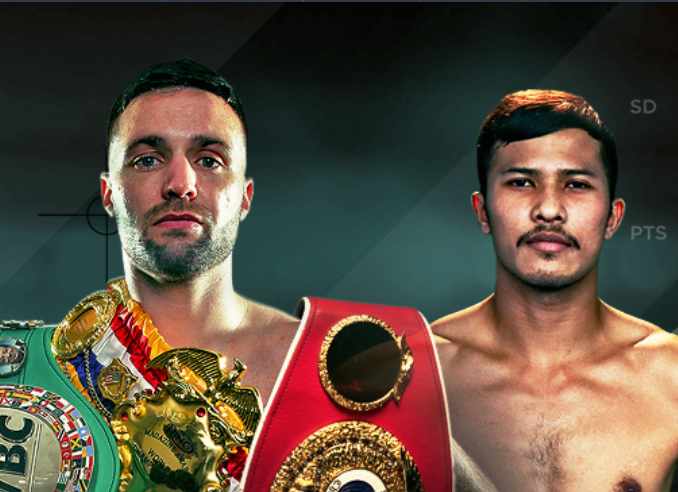 Avila Perspective, Chap. 106: Return of LA Boxing, Josh Taylor, Charlos and More
Let's call this week the Big Build Up.
Back in the 1920s to the 1950s the City of Angels was known as the place where Humphrey Bogart lived and played characters out of Raymond Chandler's novels. Books like the "Big Sleep" and "Lady in a Lake" were made into movies based in Los Angeles.
Well, here we are back where boxing thrives, people or not.
Los Angeles kicks off the big boxing week starting with a televised fight card that features home grown featherweight Vic Pasillas at the Microsoft Theater in the downtown area. Fox Sports 1 will televise the Premier Boxing Championship card on Wednesday, Sept. 23.
Pasillas (15-0,8 KOs) faces Dominican fighter Ranfis Encarnacion (17-0, 13 KOs) in the co-main event at a fan-less event that begins a crowded week of boxing as we near the end of 2020.
"Coming out on top against Encarnación is going to catapult me into some big fights at featherweight. The division is wide open and I know with hard work I can take it over," said Pasillas who is originally from Los Angeles. "This is by far the most important fight of my career. I'm coming with everything I got, because I know this is the turning point that will lead to bigger and better fights. I am ready to bring an exciting fight to the fans and get my hand raised in victory."
Both Pasillas and Encarnacion are undefeated and unknown to most of the boxing world. A win changes everything especially when it's difficult to even stage a boxing card.
Promoters are anxious to get their fighters in the ring by any means necessary.
On Thursday in Biloxi, Mississippi, super lightweight Michael Williams Jr. meets Thomas Miller in the headline attraction of a boxing card that will be streamed by UFC Fight Pass.
On Friday in southern Mexico, Serhii Bohachuk (17-0, 17 KOs) meets Alejandro Davila (21-1-2, 8 KOs) in Merida, Yucatan. No word if it will be streamed. The super welterweight from Ukraine has a 17-fight knockout streak and has become a main attraction in Hollywood, California for 360 Promotions.
"Serhii has become one of the most talked about rising stars in boxing," said Tom Loeffler, promoter of 360 Promotions. "Boxing fans are excited to see if he can continue his knockout streak against Alejandro Davila, the toughest opponent he's faced. He's been training very hard with Manny Robles for this fight and if victorious, we're certain there will be bigger opportunities for him in the near future."
These are all tasty appetizers for the big buffet coming on Saturday.
Breakfast, Lunch and Dinner
Saturday morning, especially if you live in the California area, ESPN+ will showcase the IBF, WBA super lightweight world title fight between champion Josh Taylor (16-0, 12 KOs) and Apinun Khongsong (16-0, 13 KOs) in London. It will be streamed live on Sept. 26, Saturday morning, starting at 11 a.m PST.
This is an important match for Taylor (pictured on the left) who needs a win to nail down a unification clash with Jose Carlos Ramirez the WBC and WBO titlist. If Scotland's Taylor emerges victorious the super lightweight clash will be one of the top fights of the year.
And if that fight happens to take place, then that winner more than likely meets WBO welterweight champion Terence Crawford.
But first things first. Taylor needs to defeat Thailand's Khongsong on Saturday.
"I didn't want a warm-up fight, so getting straight back in there against my mandatory challenger is great, as it's kept me fully focused. I want big fights in my career, so this is an important fight with my belts on the line," said Taylor.
Charlos Pay-per-view
The Charlos brothers asked for it and they got it.
Long have the brothers from Houston, Texas asked for a pay-per-view fight card and it never seemed possible until now. The Charlos will headline a pay-per-view double-header on Saturday via Showtime.
Beginning at 4 p.m PT/ 7 p.m. ET the Showtime pay-per-view card begins with three top notch bouts:
WBO bantamweight titlist John Riel Casimero (29-4) vs Ghana's Duke Micah (24-0, 19 KOs).
WBA super bantamweight titlist Brandon Figueroa (20-0-1, 15 KOs) vs Damien Vazquez (15-1-1, 8 KOs).
WBC middleweight titlist Jermall Charlo (30-0, 22 KOs) v Sergiy Derevyanchenko (13-2, 10 KOs).
Charlo was not impressed with Derevyanchenko's performances against Daniel Jacobs and Gennady Golovkin because both were losses. He expects to dominate.
Derevyanchenko says he's ready for Charlo.
"Golovkin is a very different fighter than Charlo, but Jacobs is similar stylistically, so that's something I'll be used to," said Derevyanchenko. "This training camp has been very similar to camps for my previous fights though. We just brought in different sparring partners for this one. We're using fighters who can show us what Charlo will bring to the ring."
After a 30-minute intermission the second half of the boxing card begins.
Former bantamweight world champion Luis Nery (30-0, 24 KOs) moves up in weight to face Aaron Alameda (25-0, 13 KOs) for the vacant WBC super bantamweight world title. Both fighters are from Mexico.
Former super bantamweight titlists Danny Roman (27-3-1) and Juan Carlos Payano (21-3) meet in a 12-round bout.
In the grand finale WBC super welterweight titlist Jermell Charlo (33-1, 17 KOs) challenges IBF and WBA super welterweight titlist Jeison Rosario (20-1-1, 14 KOs) in a fight for all three belts.
"We lions," said Charlo.
It's a very big week for boxing that begins on Wednesday and ends Saturday.
Check out more boxing news on video at the Boxing Channel 
To comment on this story in the Fight Forum CLICK HERE