Barclays CEO Yormark Hinting At BIG 2015 For Brooklyn Boxing
Hey, have I told you that I think this year in boxing was mainly a transition year, and that I think allegiances and arrangements and relationships have been and are being clarified, and that the year in boxing 2015 figures to be a better one? Well, that's what I think.
And some other folks, bigger wigs than I, share my optimism. Like Brett Yormark, the man who runs boxing at Brooklyn's Barclays Center, the hottest arena in basically the world right now, which happily so happens to be a brisk walk from my residence.
So, when I spoke to Yormark, who also by the way is the CEO of the NBA Nets and the building itself, and asked about boxing-at-Barclays, I will admit, I was happy to hear the zest in his voice.
"We've had a great first two years of boxing at Barclays," he told me. "We've built something which has immense local and regional appeal, and also world appeal. Fighting here has become aspirational for local boxers, guys like Danny Jacobs, Peter Quillin, Marcus Browne, guys like Luis Collazo, who had that stunning knockout over Victor Ortiz here. It's been tremendous."
Boxing is back in the building, on Dec. 6, and it's an interesting card. Not as much from the popularity quotient and stratospheric talent level of those on the bill. Nah, as outside of the harder core fan, headliner David Lemieux (32-2) hasn't edged into the star zone. But, hear me out here, the card is interesting because it suggests more of what we've been seeing of late in the sport. And that's a loosening of some of the bonds that developed over the last couple years, some of the strict working agreements which had some persons only working within a small band of brothers, and eschewing opportunities to widen their scope, and do business outside their comfort zone. On Dec. 6, you have Lemieux, who is promoted by Canadian Yvon Michel, meeting fan-friendly, all action Philly hitter Gabriel Rosado (21-8) in the main event.
Golden Boy, the purveyor of just about all the boxing action Barclays has offered fans in the last two years, promotes the night of fights, but will be working in concert with Michel, and Rosado's promoter Russell Peltz. Golden Boy will put their guys on, but will let other promoters get a taste, and guess what…that helps make the possibility that the card could be solid from top to bottom. The Hugo Centeno-James De La Rose scrap, a battle of junior middles, should be a good tussle, and other bouts will be added. And about Lemiuex, Michel seems to think he's the bomb. "It will be the birth of a soon to be a mega boxing star," he said. "He has everything a promoter is dreaming of."
I pressed Yormark for specifics about next year, but he wasn't able to provide concretes now. He said he had a bunch of irons in the proverbial fire, big darn deals, and as I know his track record, and he knows what is and what isn't a big damned deal, I'm optimistic that I will be hitting some A grade main events at the Barc next year.
I will report from a presser next week on that Dec. 6 card, and try to poke for more deets on what we might see in NYC's buzziest borough when the calendar flips.
"I expect 2015 to be a mega, mega year for boxing in Brooklyn," the CEO stated, in wrapping up. "We have a lot planned and are in final negotiations for some megafights!"
R.I.P. Hall of Fame Referee Mills Lane whose Life Story was Worthy of a Big Screen Biopic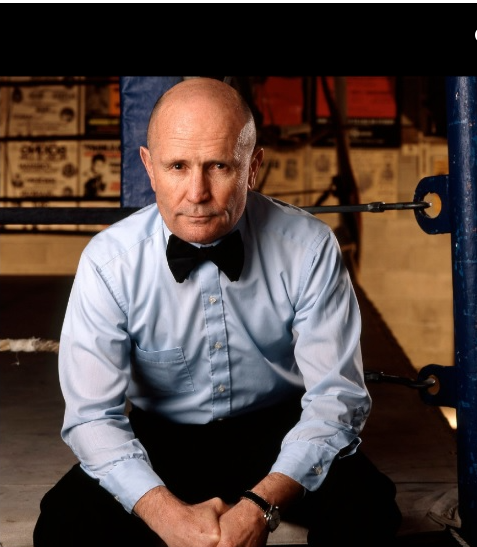 He probably never should have lasted as long as he did. After famed boxing referee Mills Bee Lane III suffered a debilitating stroke in March 2002, which left him partially paralyzed and unable to speak, the consensus medical opinion was that he it would be touch-and-go for him to survive the first few weeks. Even when he did make it through that critical early stage of recovery, it seemed a medical certainty that the feisty former Marine, at 65, could expect no more than a life expectancy of five years, tops, and most likely as a virtual prisoner in his own body.
But Mills Lane had been the third man in the ring long enough to discern when certain fighters, well behind on the scorecards and unlikely to find a path to victory, had shown enough resolve and moxie to go the distance if possible and make it to the final bell. It is a disposition of proud defiance he admired in others, and had exhibited himself on numerous occasions as an unapologetic free spirit. On those occasions when one must choose to be a leader or a follower, the little guy with the bald head and raspy voice always chose to stride boldly to the front.
For 20 years Lane was unable to verbally communicate with the family he so dearly loved, but there are some things, including goodbye, that a father need not express in words to make his feelings known. And, so, Mills Lane, at 85, silently took his leave of a life that mostly had been well spent in the early morning hours of Tuesday, Dec. 6, with his wife, Kaye, and sons Terry and Tommy, and their wives, at his bedside in the patriarch's adopted hometown of Reno, Nev.
"He was on hospice at home, in Reno, with the family around him when he passed away between 2 and 2:30 in the morning, but his time of death wasn't officially recorded until 3:16," older son Terry noted. "He had a rough couple of days. It all kind of came out of nowhere and things progressed quickly. My brother and I got back to Reno this past Thursday to be with my mother at Dad's bedside. Monday was one of the worst days of my life. Dad was just out of it. All we could do was whatever we could to make him comfortable.
"The reason we put him on hospice was he was beginning to have renal failure. I presume the stroke he suffered in 2002 was a contributing factor because he was in a pretty poor condition for 20 years."
That Mills Lane was a respected and highly regarded referee is a given, and not just because he was inducted into the International Boxing Hall of Fame in the Non-Participant category in 2013, which in and of itself is a story that bears telling. But it is the winding road this son of Deep South wealth and privilege undertook to success on his own terms that makes him unique, so much so that his history of obstinate self-discovery almost screams out for close-examination by a Hollywood screenwriter.
Mills Lane began life as the patrician scion of a banking dynasty in Savannah, Ga., with extensive holdings in South Carolina. How wealthy were the Lanes? So much so that the Mills B. Lane House in historic downtown Savannah, completed in 1907, was hailed as a "jewel of the antebellum South" when it was placed on the market in 2007 with an asking price of $7.6 million. It seems a safe bet that no other future referee was raised in a mansion that boasted a marble entrance, Corinthian columns, parquet floors, 29 handcrafted canvas murals, nine fireplaces, five bedrooms, eight full baths, three half-baths and a large, in-ground pool.
Young Mills' father went so far as to have already paid his son's tuition at a prestigious Midwestern university, where he was to study agriculture. But being a banker and/or gentleman farmer didn't especially appeal to the son, so he chucked it all in 1958 to enlist in the Marines. He took up boxing during his service stint, becoming All-Far East welterweight champion. When his hitch was up, he enrolled at the University of Nevada in Reno which was reputed to have a boxing team of some repute. He won an NCAA boxing championship at UNR, went 10-1 as a pro and from there continued to make his mark as a deputy sheriff, district attorney, two-time judge of Washoe County Circuit Court and, of course, boxing referee.
It was as a referee, however, that Mills Lane began to make his mark not only nationally, but internationally, working such high-profile and controversial bouts as Muhammad Ali-Bob Foster (1972), Larry Holmes-Gerry Cooney (1982), the Evander Holyfield-Riddick Bowe II "Fan Man" fight (1993), Oliver McCall's crying jag against Lennox Lewis (1997) and, most notably, the Evander Holyfield-Mike Tyson II "Bite Fight" (1997). It might have been coincidence or possibly fate when Lane got the assignment for Holyfield-Tyson II when the originally tapped ref, Mitch Halpern, backed out when Tyson's handlers objected to him and was replaced by the guy known as a lightning rod for fights sure to be branded into the public's memory.
"The visibility of the `Bite Fight' made Mills even more mainstream," recalled Marc Ratner, former executive director of the Nevada State Athletic Commission. "It almost seemed like he worked all the Super Bowls of crazy fights."
Terry Lane said that the visibility of the "Bite Fight" was such that the producers of the (eventual) Judge Mills Lane TV show decided that their courtroom arbiter of justice just might be the same guy that had the stones to disqualify Tyson.
It was while at home in Reno, by himself, that Lane suffered the stroke that made him voiceless, unable to call out for assistance. Terry Lane is unsure how long he lay on the floor of his home, but the delay did not help.
"A few months earlier, our family had become bicoastal," Terry Lane recalled for a story that appeared for TSS in 2014. "My brother had just begun high school in New York City after moving there from Reno. All of us were kind of going back and forth between Reno and New York. I had just started college in New York around that time. My mom, my brother and I were all back East and my dad was in Reno, by himself. We really don't know how long it was before he was found. It might have been a day possibly as long as two days. We don't know for sure."
As if all that he already was facing weren't enough, Mills had a fall in June 2013, almost to the day a full year before he was to be inducted into the IBHOF. His attendance for that event, which would have been considered extremely unlikely in any case, suddenly appeared to be impossible.
"When I got the call (from IBHOF executive director) Ed Brophy, I just assumed it would be Tommy and me going to Canastota and making a quick thank-you like we've done dozens of times before," Terry said in 2014. "But Dad was really into it. I know he was very happy to be inducted into the Hall of Fame. He can't speak, but he still can emote and be expressive."
Amazingly – well, maybe not so amazingly given who and what Mills Lane always had been before the stroke – he threw himself into the task of learning how to walk again, however haltingly. And when the Lanes accompanied their father to central New York, the miracle that couldn't possibly happen became reality.
"I could not believe that we were able to attend," Terry said. "Ed Brophy and his team, God bless 'em, made our lives so much easier at that time. It was a highlight for Dad to be there during a time when he truly was a prisoner in his own body.
"When he first had the stroke in 2002, we were told that his life expectancy was five years, maybe. Another massive stroke, which was always possible, would just take him out. So, in our own way, our family has been mentally prepared for this moment for 20 years. But then my dad never followed any accepted timeframe from for the living of his life. He lived way beyond any doctor's expectations, and in that time, he still was someone who not only was a disabled stroke victim, but he was getting older. He turned 85 on Nov. 12 of this year."
In other words, what the stroke started finally was finished by the aging process that affects everyone. Rest in peace, Mr. Lane. In sickness and in health, you stood as a beacon of hope for everyone who understands that every fight is capable of being won to some degree.
To comment on this story in the Fight Forum CLICK HERE
David Avanesyan: "My Aggressive Style is Going to Give Crawford Problems"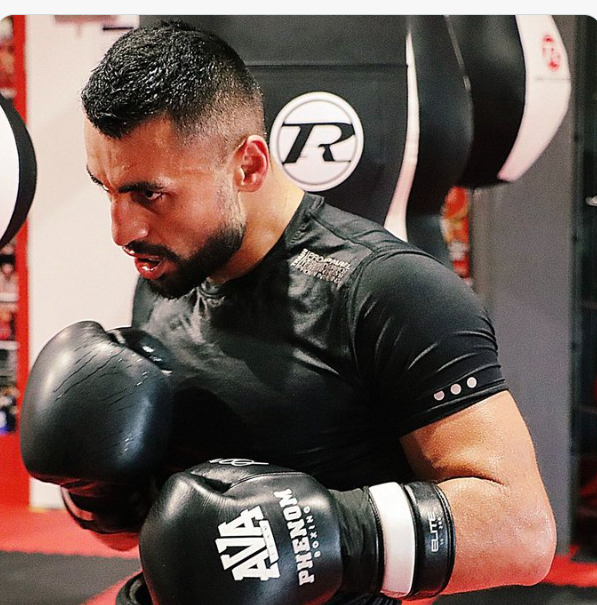 With determination and total confidence in his abilities, Russian David Avanesyan rejects the idea that he will be the "ugly duckling" when he faces Terence Crawford who will be defending his WBO welterweight title for the sixth time this December 10th.
"This is an opportunity of a lifetime for my family and me, one I will not take for granted," Avanesyan said. "I know going in that I'm a huge underdog and no one is giving me a chance, but let me tell you, I'm going to surprise everyone watching. I've had enough time to prepare, so I'll be ready for the southpaw."
Thirty-four-year-old Avanesyan (29-3-1, 17 KOs) was born in Russia but resides in England, where he has been preparing for the momentous matchup against Crawford.
European champion in the welterweight division, Avanesyan has won six straight, all within the distance; the most recent being in the first round against Finnish Oskari Metz (16-1, 6 KOs) in London.
Ranked sixth by the WBO and seventh by the IBF, Avanesyan says he has learned many tricks over the years and is now a completely different and more mature boxer.
"Coming from the amateur ranks, I had to learn how to sit on my punches correctly, which can take a lifetime for some fighters. The bad habits that plagued me early in my career are now fixed. Today I'm a completely different fighter in the ring, and my last six fights have shown my growth when it comes to my power punching. I believe my aggressive style is going to give Crawford problems," said Avanesyan.
Prior to his six-fight winning streak, Avanesyan was knocked out in the eighth round by California-based Lithuanian Egidijus Kavaliauskas in the city of Reno, Nevada where they fought for the NABF belt.
Avanesyan is not misguided as he assesses the enormous task ahead. "There's a reason Terence Crawford is considered the best fighter in boxing, his skill set is amazing, and he knows how to win," stated Avanesyan. "I know my hands are full, but I'm going to do everything I can to become a world champion. I need to stick to the game plan we have in place, and if adjustments need to be made during the fight, I will have to make them."
Although Avanesyan logically praises Crawford's career, the match-up has created a sea of ​​criticism for the undefeated Crawford (38-0, 29 KOs), who is ranked among the best pound for pound fighters. The vast majority of fans wanted to see him face his countryman, the undefeated Errol Spence Jr (28-0, 22 KOs), the current title holder of the other three most prestigious belts: the WBC, WBA and IBF.
But the thirty-five-year-old Crawford from Omaha, Nebraska says that regardless of his results and whatever adversary he faces, he will continue to be blamed by the people who just don't like him.
"Before, I always cared a lot about what the fans say and say about me," stated Crawford. "But the older I got, the more I came to the fact that you can't please everyone. No matter what you do, no matter who you beat and how many fights you won, how many divisions you conquered, there will still be those who will not love you for their own reasons. It seems to me that all the great fighters went through this. All the greats who were before me, and all those who will be after me, it will be the same with everyone."
In his brilliant professional career, Crawford has been world champion in three divisions: lightweight, super lightweight and welterweight.
Six years after his professional boxing debut, Crawford claimed the WBO 135-pound world title by unanimously defeating host Ricky Burns in Glasgow, Scotland.
Thirteen months later, Crawford added the vacant WBO 140-pound title by anesthetizing Thomas Dulorme in the sixth round. Dulorme could not endure Crawford's powerful punch and visited the canvas three times in the fateful sixth round.
Crawford became the undisputed king of the super lightweight division in August 2017, when he chloroformed Namibian Julius Indongo in Lincoln, Nebraska. The African lost the WBA and IBF belts, while Crawford retained the WBC and WBO belts.
In June 2018, Crawford conquered the WBO welterweight belt after putting Australian Jeff Horn (20-3-1, 13 KOs) to sleep in the ninth round at the MGM Grand Casino in Las Vegas.
Thanks to his blazing hand speed, ring savvy, counterpunching skills, as well as his ability to switch from right guard to left guard and back again, Crawford is considered a heavy favorite to take down Avanesyan.
*Note: As of December 2nd:  Crawford  -1600 / Avanesyan  +780
Article submitted by Jorge Juan Alvarez in Spanish.
Please note any adjustments made were for clarification purposes and any errors in translation were unintentional.
To comment on this story in the Fight Forum CLICK HERE
Juan Francisco Estrada Holds Off 'Chocolatito' Again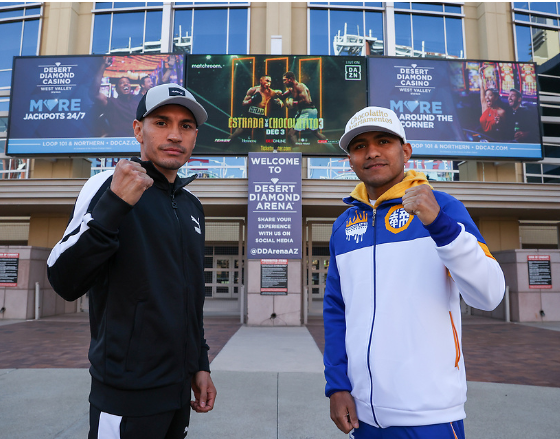 Once again Juan Francisco Estrada jumped out in front early and Roman "Chocolatito" Gonzalez needed time to crank up the engine, but fell too far behind as the Mexican fighter won the vacant WBC flyweight world title on Saturday.
Estrada wins the trilogy 10 years in the making.
Once again Estrada (44-3, 28 KOs) surged ahead early in the fight against Nicaragua's Gonzalez (51-4, 41 KOs) and then navigated toward another win, this time at the Gila River Arena in Glendale, Arizona on the Matchroom Boxing card.
"We had excellent preparation at high altitude and I think we left the fight clear on who won the fight this time," said Estrada about the third encounter.
Ten years ago, the trilogy began in Los Angeles as "Chocolatito" confronted an unknown fighter at the time in Estrada. The two surprised the crowd who expected Gonzalez to destroy yet another Mexican fighter. But it did not happen that night though Chocolatito proved too experienced and battered his way to victory in a light flyweight world title clash.
Then, in March 2021, Estrada finally fought Gonzalez in a rematch and the two engaged in a closely-fought super flyweight world title match. This time Estrada proved slightly better according to the judges and won by split decision in Dallas, Texas.
Few knew what to expect in a third encounter.
At first the coronavirus stalled plans for the trifecta so Chocolatito fought a replacement and dominated. Meanwhile Estrada fought another Mexican and did not look good.
On Saturday, a decade after their first encounter, Estrada looked fluid and accurate in dominating the first six rounds of the fight. Though he did not hurt Gonzalez, he was repeatedly scoring at will.
Gonzalez woke up around the seventh round.
Suddenly the Nicaraguan who was once considered the best fighter Pound for Pound showed up and fired rapid combinations. The spring in his legs suddenly appeared and the energy level was cranked up high after nearly being on idle.
Estrada suddenly found himself against the ropes forced to slip and slide away from Gonzalez's powerful combination punches. A real fight suddenly erupted during the final six rounds.
"All fights are different and all fights are difficult and this was the most difficult one," said Gonzalez, a four-division world champion.
Though neither fighter was ever visibly hurt, Gonzalez's pressure kept Estrada expending too much energy trying to evade the Nicaraguan's traps during the final six rounds.
"He always goes 100 miles an hour," said Estrada of his nemesis.
Estrada used uppercuts and slide steps to maneuver against Gonzalez's hard charges. It seemed to work and allowed the Mexican fighter more room and time to apply counter-measures.
In the final round, those maneuvers allowed Estrada to connect with a hard punch to the body that forced Chocolatito to cover up. It also allowed Estrada to unravel a combination that gave him the last round if needed. After 12 rounds one judge scored it 114-114, while two others saw it 116-112, 115-113 for Estrada who becomes the new WBC super flyweight world titlist.
"We did an excellent fight and I got the victory," said Estrada. "I've always said Chocolatito is a future Hall of Famer."
Gonzalez was gracious in defeat.
"What is important is we gave that good fight to the fans and we came out in good health," Gonzalez said.
There is even talk of a fourth fight.
"As long as they pay well, of course," said Gonzalez.
Other Fights
Julio Cesar Martinez (19-2, 14 KOs) retained the WBC flyweight world title by majority decision over Spain's Samuel Carmona (8-1) in a rather dull affair. Mexico's Martinez chased Carmon all 12 rounds in a fight that saw Carmona slap and run, then hold.
No knockdowns were scored and Martinez won 114-114, 117-111, 116-112.
Diego Pacheco (17-0, 14 KOs) ran over Mexico's Adrian Luna (24-9-2) with three knockdowns in winning by stoppage in the second round of the super middleweight fight. It was no surprise.
The 21-year-old from South Central L.A. once again showed that despite his youth his power seems to be continually increasing as evident in the knockout win.
Now training with Team David Benavidez, the young super middleweight looked sharp, especially with the lead overhand right that floored Luna in the second round. Luna was floored two more times and the fight was wisely stopped by his own corner.
"You put in the hard work then you come in here and shine," said Pacheco. "I joined team Benavidez this year."
Nicaragua's former world titlist Cristofer Rosales (35-6, 21 KOs) won a dog fight over Mexico's Joselito Velasquez (15-1-1, 10 KOs) by unanimous decision after 10 rounds in a flyweight clash.
It was a back-and-forth struggle that saw the taller Rosales take over in the second half of the fight and win by simply out-punching Velasquez and handing the Mexican his first loss as a professional by scores 97-93 three times.
Photo credit: Milena Pizano
To comment on this story in the Fight Forum CLICK HERE