The Hauser Report: January Notes
The most interesting action in boxing often takes place outside the ring. There have been developments on both sides of the ropes in January 2015 that are worthy of comment.
*     *     *
The Al Haymon Era officially began this month when Haymon Boxing, armed with a reported $100,000,000 war chest in venture-capital funds, put the finishing touches on two time buys.
NBC Sports announced on January 14 that it had entered into an agreement with Haymon that provides for twenty fight telecasts in 2015 (five on NBC on Saturday nights, six on NBC on Saturday afternoons, and nine in prime time on NBC Sports Network).
The NBC commentating team will include Al Michaels and Sugar Ray Leonard, two of the best in the business. There are reports that another elite commentator, possibly Marv Albert, will join them.
The first telecast pursuant to the agreement will come on March 7, when Keith Thurman faces off against Robert Guerrero and Adrien Broner takes on John Molina at the MGM Grand in Las Vegas. That will be followed by Danny Garcia vs. Lamont Peterson and, possibly, Andy Lee vs. Peter Quillin on April 11, most likely at Barclays Center in Brooklyn.
Both of these cards will be televised on NBC. Thurman, Broner, Garcia, and Quillin will be the favored fighters in more ways than one.
On January 22, a second Haymon Boxing time buy was announced; this one on Spike TV. Thirty-three monthly cards (nine in 2015, twelve in 2016, and twelve in 2017) will be televised on Friday nights, many of them opposite ESPN2 Boxing.
The inaugural Spike telecast will take place on March 13 with Andre Berto vs. Josesito Lopez and Shawn Porter vs. Roberto Garcia. Berto and Porter are considered the house fighters.
Much of the boxing media was frozen out of the press conferences announcing these events. That might be because Haymon had more prominent scribes in mind. Or it might be because he doesn't want anyone who knows the business boxing asking hard questions in the presence of the uninitiated.
The reaction of competing promoters and television executives left out in the cold has ranged from denial to panic. Some in between these extremes have noted that Haymon now has the burden of selling advertising for programming that advertisers have resisted for decades.
As for fans, there was an ominous signal when it was announced that the April 11 fight between WBA-WBC 140-pound beltholder Danny Garcia and IBF 140-pound beltholder Lamont Peterson will be an over-the-weight non-title bout. That's Haymon's way of distributing as many belts as possible among as many of his fighters as possible to keep them happy. Also, presumably, he can pay the fighters a bit less because they aren't risking their belts.
Haymon is trying to create a sense of inevitability. And he's spending a lot of his investors' money to do it. One of many unanswered questions is whether or not the investors will get their money back.
*     *     *
A lot of people in boxing have free time on their hands and not much to do with it. That's the most likely explanation for the breathless reporting during the past month regarding the non-fight between Floyd Mayweather and Manny Pacquiao.
Pacquiao wants the fight. So does Showtime (a subsidiary of CBS Corporation), which would like to dig itself out from under the weight of its $32,000,000-per-fight minimum obligation to Mayweather.
Bob Arum (Pacquiao's promoter) may, or may not, want it. But by posturing publicly in favor of the bout, he's ingratiating himself with Les Moonves (president and CEO of CBS Corporation), who banished Top Rank from the network after Arum brought Pacquiao back to HBO following a flirtation with Showtime for Pacquiao vs. Shane Mosley in 2011.
Speculation that Mayweather-Pacquiao would happen peaked on January 14, when HBO CEO Richard Plepler and Ken Hershman (president of HBO Sports) were seen having lunch in a Manhattan restaurant with Matt Blank and Stephen Espinoza (their Showtime counterparts). By most accounts, the meeting went poorly.
There are numerous issues between Showtime (which has an exclusive contract with Mayweather) and HBO (Pacquiao's network). These issues range from how the commentating team for Mayweather-Pacquiao would be constituted to which network would televise the rebroadcast of the fight a week later.
More to the point; Mayweather's actions (as opposed to his words) indicate that he doesn't want the fight. Al Haymon (Floyd's manager and de facto promoter) might not want it either.
Haymon is accustomed to controlling all revenue streams from Mayweather's fights. And he's a secretive guy. Mayweather-Pacquiao would be a joint venture with Top Rank. That means Bob Arum would know what foreign revenue Haymon was bringing in. And vice versa.
Come to think of it; Arum might not like that much either.
This is the only time in memory that the two most prominent fighters in the world have been in the same weight class and didn't fight each other. There are reports that Moonves has instructed Espinoza to not give dates to Haymon unless and until Mayweather-Pacquiao is made. That would explain why Showtime has so little programming in place for this year.
*     *     *
Deontay Wilder vs. Bermane Stiverne, contested on January 17, was seen going in as an entertaining match-up between two guys with questionable chins who could punch. Even better, it was unclear who would win.
Stiverne came in at 239 pounds with some extra weight around his waist. For most of the night, he plodded forward without letting his hands go often enough. Wilder used his considerable advantage in height and reach well. Even though Deontay moved away for most of the night, he did so as the aggressor, firing jabs with right hands mixed in. His jab was effective as both an offensive weapon and a defensive shield. The right hands stunned Stiverne at the end of round two and again in round seven.
Wilder had never gone more than four rounds before. By mid-fight, it was clear that Stiverne needed a knockout to win. The only open issues were Deontay's stamina and his chin. Bermane didn't do much to test either. Instead, he kept plodding forward, taking punishment and failing to cut off the ring. On the few occasions when he landed something promising, Wilder fired back. The judges' scores of 120-107, 119-108, and 118-109 were a bit generous to Deontay, but not by much.
With his victory, Wilder claimed the bogus WBC heavyweight belt. The real champion is Wladimir Klitschko. But by besting Stiverne, Deontay established himself as a legitimate contender. He looked better against Bermane than a lot of people thought he would.
Wilder is entertaining to watch. He has the potential to excite people. There's a big payday waiting for him against either Klitschko or Tyson Fury. Wladimir would be a decided favorite over Deontay. Fury would not.
Wilder-Fury would be a huge event in England. Think Wembley Stadium and the 80,000 fans who attended Carl Froch vs. George Groves last spring. Let's hope then Deontay opts for Klitschko or Fury in his next fight and not Bozo the Clown.
*     *     *
The January 24 rubber match between Brandon Rios and Mike Alvarado shaped up at best as an entertaining club fight. The two men had combined to lose five of their previous seven outings over the past thirty-three months, with their only victories coming against each other. There was an effort to brand their trilogy as the second coming of Arturo Gatti vs. Micky Ward. That had no more credibility than likening Harry Connick Jr to Frank Sinatra.
In the weeks leading up to the fight, there was a widespread belief that, at best, Alvarado wasn't training properly. At the start of round one, he looked like a man who didn't want to fight. Then he morphed into a human punching bag. His only moment of serious aggression came toward the end of the second round, when he walked away from the action, then turned and whacked Rios in the testicles. In round three, Brandon pounded away without mercy. Following that stanza, the fight was stopped.
HBO commentator Jim Lampley acknowledged afterward, "It was a one-sided annihilation by a well-prepared Brandon Rios against a stunningly unprepared Mike Alvarado. Basically, he wasn't there."
"He had nothing, zero," promoter Bob Arum added.
Boxing fans were spared comparisons with Gatti-Ward in the post-fight analysis.
*     *     *
The sad story of Jermain Taylor got sadder on January 19 with his arrest on charges of aggravated assault, endangering the welfare of a minor, and possession of marijuana after he fired a gun during a parade in Little Rock honoring Martin Luther King Jr.
Taylor was out on bail at the time, pending trial on charges of first degree battery stemming from an incident last August, when he shot his cousin in the leg. His bail was revoked after the parade incident.
There was a time when Jermain was considered a model citizen, and rightly so. Those days are gone.
"It's possible that brain trauma from boxing is contributing to this," Dr. Margaret Goodman (one of the most knowledgeable advocates for fighter safety in the United States) posits. "With CTE [chronic traumatic encephalopathy], you see extreme personality and mood changes. But you wouldn't know whether that's the case here without a lot of tests."
Drug abuse is also believed to be a factor. After Taylor defeated Bernard Hopkins twice in 2005, he left his longtime trainer, Pat Burns, to work with Emanuel Steward, who was assisted by Ozell Nelson. Thereafter, Jermain was introduced to some not-so-healthy aspects of street life.
Taylor reunited with Burns in 2011. Last year, he won a watered-down 160-pound "championship" belt.
"If I sound perturbed," Burns told this writer last week, "it's because I am. Jermain was completely against drugs when I first knew him. And now, it's not just marijuana. It can't be. Marijuana doesn't make you crazy like this. I'm told there's stuff on the streets now that's marijuana processed in a certain way that's very dangerous. Maybe it's that; I don't know. But he's out of control. That's the scary part. The drugs are kicking Jermain's ass."
Thomas Hauser can be reached by email at thauser@rcn.com. His most recent book (Thomas Hauser on Boxing: Another Year Inside the Sweet Science) was published by the University of Arkansas Press.
Will U.S. Olympic Boxers Fare Better in Tokyo Thanks to Yesterday's Ruling?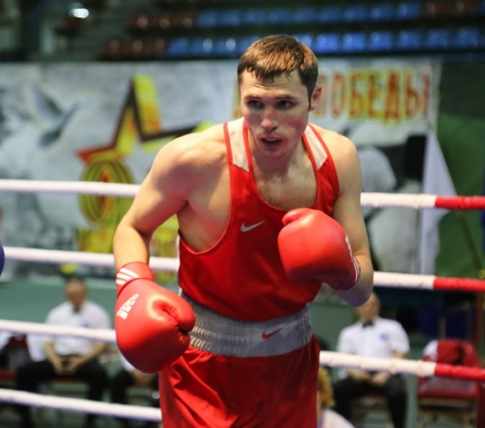 The road to the medal round for U.S. boxers at the forthcoming Tokyo Olympics just got easier. But maybe not.
"Russia Banned From The Tokyo Olympics" screamed yesterday's headline, but reading between the lines there's more to the story. A more carefully worded headline would have read "Russian Olympic Athletes in Limbo."
We have been down this road before. WADA, the World Anti-Doping Agency, recommended banning Russia from the 2016 Summer Olympics in Rio de Janeiro. The agency accused Russian authorities of a massive cover-up that erased hundreds of positive test samples.
WADA then did something of an about-face and decided to evaluate each case individually. Ultimately, 278 Russian athletes were approved to compete in Rio; 111 were denied. All 11 Russian boxers who survived the various qualifying events made the cut.
This new ban (which will be appealed) also emanates from WADA which alleges that the Russian authorities continued the massive cover-up using the "disappearance methodology." But, if upheld, it's a more severe penalty in that it bans Russia from major international sporting events for the next four years. That would include the World Cup, the biggest sporting event in the world by far. The next edition of the World Cup is slated for 2022 in Qatar.
"There's still…the possibility of clean athletes to compete in the Games," Svetlana Romashina, a five-time Olympic gold medalist in synchronized swimming, told Moscow correspondent Andrew Roth of The Guardian. "I believe the punishment of clean athletes to be unacceptable," continued Romashina. "We have done nothing wrong."
The reality, as it now stands, is that Russian boxers and other Russian athletes, if deemed clean, will be able to compete in Tokyo, just not under the Russian banner. As is common in some wrestling tournaments, their affiliation will be "unattached." And Russian President Vladimir Putin, who is a big fan of amateur boxing and other combat sports, won't be there. The ban prohibits Russian officials from attending major international sporting events if their team has been expelled.
—–
Historically, the U.S. Olympic Boxing Team has excelled in the Summer Games. But that's yesterday's news. In the last three Olympics, U.S. male boxers won only three medals, one silver and two bronze. By contrast, during the same period, Russian boxers walked off with 10 medals including three gold.
The prognosis for the 2020 U.S. team looked dim once again when the U.S. contingent earned only one medal (a silver by lightweight Keyshawn Davis) at the recent AIBA men's World Championships in Ekaterinburg, Russia. The host team garnered four medals, including three gold. If one conjoined the Russian squad with former Soviet Union satellites Uzbekistan and Kazakhstan, the count grows to seven gold medals (of a possible eight) and 15 medals overall.
Russia's gold medalists at the World Championships were welterweight Andrey Zamkovoy (pictured), middleweight Gleb Bakshi, and heavyweight Muslim Gadzhimagomedov. Zamkovoy and the heavyweight (who will badly need a new name if he ever turns pro) are outstanding amateurs and may have been favored to win their divisions in Tokyo.
Zamkovoy, 32, represented Russia in the 2012 and 2016 Games and medaled in 2012 where he defeated Errol Spence Jr en route to the semi-finals. The heavyweight (a cruiserweight by pro standards) is an ever-improving, 22-year-old, six-foot-four southpaw who has already amassed an amateur record of 60-5.
The competition for the U.S. team at overseas tournaments has gotten a lot tougher in the last two decades as several Eastern European countries have become more like Cuba, investing state resources into their amateur boxing programs with an eye to building a powerhouse. Perhaps the WADA edict will aid the U.S. boxing team in shaking the doldrums in 2020, but that assumption seems premature.
Check out more boxing news on video at The Boxing Channel 
To comment on this story in The Fight Forum CLICK HERE
HITS and MISSES from a Weekend Spearheaded by a Biggie in Saudi Arabia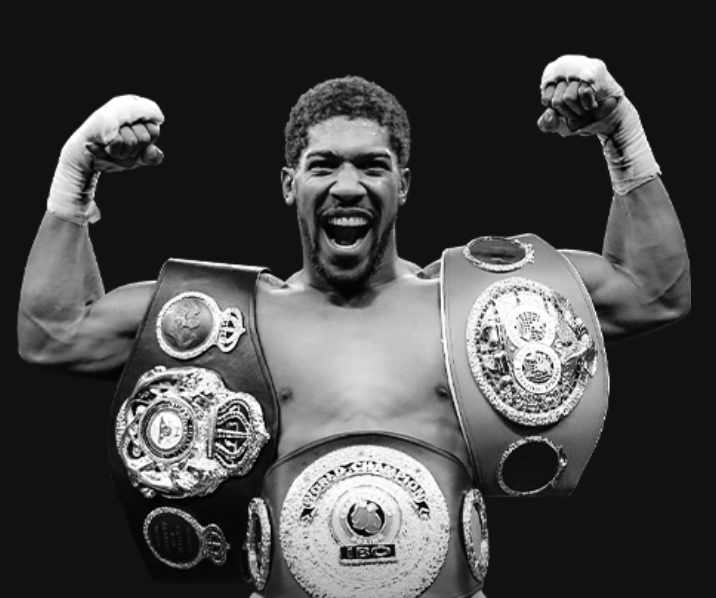 The fate of Anthony Joshua's future rested on how well he performed against Andy Ruiz on Saturday in Saudi Arabia. Billed as the "Clash on the Dunes", Ruiz vs. Joshua 2 was the most hotly anticipated rematch of 2019 and one with huge ramifications at stake far beyond the careers of the two principal participants.
Could the fairly new over-the-top streaming service DAZN survive losing three of the four major heavyweight alphabet titles to a rival organization? And might the PBC have been on its way to creating its own branded heavyweight championship if Ruiz could somehow stave off Joshua one more time?
The stakes surrounding Ruiz-Joshua 2 on DAZN really couldn't have been higher.
Plus, there was bountiful boxing action from other places around the world, including the fourth title defense for rising junior featherweight star Emanuel Navarette on ESPN+ and the continued showcase of newly-crowned WBC middleweight titleholder Jermall Charlo on Showtime.
Here are boxing's biggest HITS and MISSES from the first weekend in December.
HIT: Anthony Joshua Floats Like a Butterfly in Career-Defining Reclamation Project
They say you can't teach an old dog new tricks, so it's a good thing Anthony Joshua was still just 30 years old heading into his rematch against Andy Ruiz on Saturday in Saudi Arabia. Because Joshua boxed brilliantly over the course of 12 rounds in a way most people believed him to be incapable.
There are two common paths someone can take after suffering as humiliating experience as Joshua did when he was knocked down four times and stopped in seven rounds by Ruiz in June in one of the biggest upsets in boxing history.
Joshua could either have doubled down on his past mistakes, which included training more like a spokesperson and Instagram model than a professional fighter. Or he could rethink his entire approach and take the long way back up the mountain, which entails employing the single-minded approach of focusing all his efforts on reclaiming his heavyweight titles each and every day until the moment he steps back into the ring.
Joshua chose the latter, and it was immediately apparent as soon as he disrobed for the fight. Here appeared a man living the life of a true prizefighter now, and he went on to prove it by dominating al 12 rounds of action against the suddenly inept Ruiz.
MISS: The Predictable Failure of Andy Ruiz
If you needed a reminder about why Top Rank cut ties with the talented but discipline-challenged Ruiz at the end of last year, you saw it in Saudi Arabia. This isn't to pile on Ruiz over the 15 extra pounds he entered the second contest carrying. In a way, that was sort of expected the moment Ruiz scored the stunning upset the first time around.
People who struggle with something like staying focused on training usually don't suddenly become better at it unless they're forced into it.
Humbling failures and huge successes both have a unique ability to bring out the best and worst in people. But failure often provides the opportunity for someone to accept their faults, whereas success leaves room for someone to keep denying the truth about all the things they could probably do better.
Ruiz wasn't very competitive in the rematch. Part of it was Joshua's newfound approach of no longer foolishly giving up his eight-inch reach advantage, but the piece that Ruiz could control in future fights would be to train seriously enough to be able to consistently apply pressure for 12 full rounds. He could hardly do it for one round on Saturday, so hopefully, the lesson has now been learned for good.
Ruiz is talented, affable and a very special fighter. It's time for him to start treating himself that way.
HIT: Critical Heavyweight Contender Matchups on Ruiz-Joshua 2 Undercard
Boxing's glamour division was featured mightily by promoter Eddie Hearn on the undercard of Ruiz-Joshua 2, and it's about time a promoter did that. There's no more important division in boxing than the action that happens above 200 pounds. Moreover, the heavyweight division is as deep and as talented as it's been in a good 20 years or so.
So why don't we see more heavyweights in important matchups on big fight cards? That must be what Hearn was wondering when he was putting this card together. That or it was just blind luck on his part.
Whatever the case, Filip Hrgovic appears to have all the tools to be a real contender someday, and he proved it by stopping veteran title challenger Eric Molina in the single biggest win of the 27-year-old from Croatia's career. Hrgovic needed just three rounds to stop Molina, the same amount of time it took Joshua in 2016 and six rounds faster than Deontay Wilder did it the year prior.
Moreover, both former titleholder Alexander Povetkin and the once-beaten American Michael Hunter showed why they should figure heavily into the future of the stacked division. The 40-year-old Povetkin and 31-year-old Hunter fought to a split draw in a fun, competitive fight that showed why both deserve the chance to fight their way into world title opportunities.
MISS: ESPN's Low-budget Treatment of Emanuel Navarette vs. Francisco Horta
It wasn't the most compelling action of the weekend, but how could ESPN expect people to care about WBO featherweight champion Emanuel Navarette's fourth title defense against Francisco Horta in Mexico on Saturday night if they didn't even bother to send any of their crew over there to cover the fight?
That's what I was wondering on Saturday when I saw ESPN's Bernardo Osuna and Tim Bradley calling the Top Rank on ESPN+ card from the studio. That kind of thing makes sense for lesser cards from the other side of the world sometimes, but it didn't seem to fit this case. Puebla, the city in Mexico where the card took place, is on this side of the planet and has its own international airport. What gives?
Regardless, Navarette has enjoyed a fantastic 12 months. Over his last five fights, which began when he shockingly upset Isaac Dogboe in December 2018 for the title, Navarette has solidified himself as a must-watch star. That's a hard thing to do for someone weighing only 122 pounds, and probably even harder to accomplish in today's world where its common to see four or five full cards airing over different networks every single weekend.
That last bit about all the other options available is why ESPN shouldn't cheap out on its fight coverage. Either a card is important enough to show us, or it isn't. This one deserved better coverage.
HIT: Jermall Charlo's Emphatic Middleweight Title Defense Against Dennis Hogan
If there's any middleweight right now who deserves a big fight against a notable opponent, it's Jermall Charlo.
Charlo, younger by one-minute to twin brother Jermell Charlo, is a two-weight world champion who just can't seem to get another top middleweight in the ring. So, Charlo had to be content on Saturday to dominate and stop former 154-pound world title challenger Dennis Hogan in seven rounds in the main event of the Showtime card in Brooklyn.
Charlo is the reigning WBC middleweight champion thanks to the elevation of Canelo Alvarez to whatever that organization's "Franchise" championship is supposed to designate. Regardless, the 29-year-old remains undefeated and ready for a bigger opportunity.
One fight that makes a ton of sense is a title unification against WBO titleholder Demetrius Andrade. There's a PR narrative pushed by Andrade's handlers that suggests their fighter has never been able to snag a big fight against a top name because he's so dangerous and avoided.
Of course, that isn't the entire story. After all, Andrade was set to face Jermell Charlo in December 2014 before dropping out less than a month away from the scheduled bout after finding out how much more money Charlo was making.
Now it seems Andrade would be a good fit for the other Charlo, and everyone should hope a fight like that gets made for both fighters. That's especially true for Charlo, who hasn't yet been afforded a chance to prove how good he can be since stopping current unified junior middleweight champion Julian Williams back in December 2016.
Check out more boxing news on video at The Boxing Channel 
To comment on this story in The Fight Forum CLICK HERE
Three Punch Combo: Breakout Fighters, Crawford-Kavaliauskas and More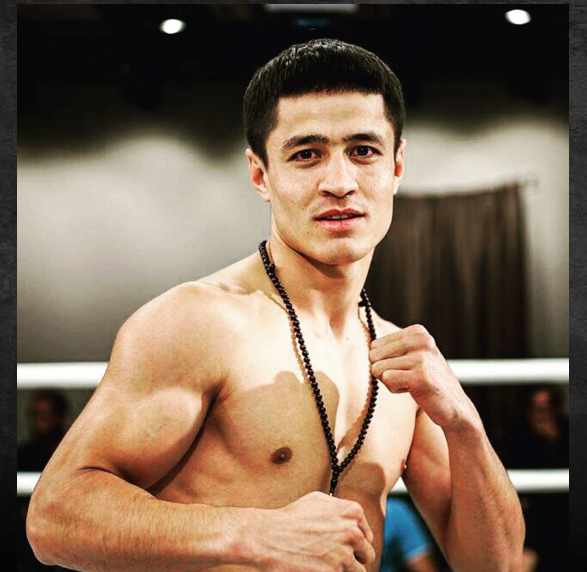 Three Punch Combo: Breakout Fighters, Crawford-Kavaliauskas and More
THREE PUNCH COMBO — Back in January, I wrote about three potential breakout candidates for 2019. In no particular order, those fighters were Shohjahon Ergashev, Shavkatdzhon Rakhimov and Ruben Villa. Here is a quick look at what each accomplished in 2019 as well as a look ahead for each man.
Shohjahon Ergashev
Ergashev, who will soon turn 28, competes in the 140-pound division. The former Uzbekistan amateur star won both his fights in 2019 to move his record to 17-0 with 15 knockouts.
In February, Ergashev faced off against then unbeaten Mykal Fox in a nationally televised 10-round bout on Showtime. Fox, who stands over 6'3" tall and fights from the southpaw stance, posed some issues for Ergashev with his awkward style and massive height advantage. But Ergashev (pictured) found a way to scrape out a unanimous decision even if the performance was not up to par by his standards.
Some in the industry began to jump off the Ergashev hype train following this performance, but that effort looks better now than it did in February because Fox, in his next outing, pulled a major upset, scoring a 10-round unanimous decision against then unbeaten Fazliddin Gaibnazarov. Gaibnazarov, a 2016 Olympic Gold Medalist who defeated unified 140-pound champion Jose Ramirez as an amateur, was a well-hyped prospect in his own right.
In August, Ergashev bounced back from the less-than-stellar performance against Fox with an impressive knockout over Abdiel Ramirez.
Looking ahead to 2020, Ergashev has a date in early January against 11-0 Keith Hunter in a bout that will be televised on Showtime. The winner of that fight will become mandatory challenger for the 140-pound title currently held by Mario Barrios.
Shavkatdzhon Rakhimov
Tajikstan's Rakhimov, 25, competes in the 130-pound division. In 2019 he fought twice, winning both by KO. That moved his record to 15-0 with 12 knockouts.
It was an eventful year. After a tune-up win in March, he traveled to South Africa to face 14-0 Azinga Fuzile in his backyard in an IBF eliminator fight to become Tevin Farmer's mandatory challenger.
After being thoroughly out-boxed for seven rounds, Rakhimov rallied in round eight to score a dramatic knockout. But there was controversy. Video evidence shows Rakhimov's trainer administering some sort of product under Rakhimov's nostrils between rounds. Any use of a stimulant would, of course, be impermissible. Rakhimov's team have countered with their own suggestions of improprieties by Fuzile's promoter and the commission that governed the event.
As of this writing, there is no indication the above matter has been resolved. I would not be surprised to see the IBF order a rematch.
Ruben Villa
Villa, 22, competes in the featherweight division. He went 3-0 in 2019 winning all three of those fights by unanimous decision to move his record to 17-0 with 5 knockouts.
It was a progression year for Villa. He took a noticeable step up in class with the three opponents he faced having a combined record of 44-1.  But even with the jump up in class, Villa continued to dominate and he seems poised to make an even more sizable leap in 2020.
Looking ahead, expect to see Villa in with a top ranked contender at some point in the coming year. He has jumped to number "5" in the WBO rankings at featherweight and just below him at "6" is former world title challenger Miguel Marriaga. That would be just the type of opponent for Villa in 2020.
Down the road, keep in mind Villa has a pair of amateur wins over Shakur Stevenson. It seems inevitable that they will meet again one day in the pro ranks.
Don't Sleep on Kavaliauskas
On Saturday, Terence Crawford (35-0, 26 KO's) defends his WBO welterweight title against Egidijus Kavaliauskas (21-0-1, 17 KO's) on ESPN. While most in boxing have already penciled in a win for Crawford, I would caution against jumping to that conclusion.
Admittedly, I have been high on Kavaliauskas for quite some time. This is someone with a deep amateur pedigree having represented his native Lithuania in both the 2008 and 2012 Summer Olympics. While his amateur background is what first made me look into him when he turned professional in 2013, it was the raw power that he showed in those early years as a pro that turned my head. The power coupled with the skill learned from his amateur days made me believe that he was destined for greatness.
True, some of his recent performances have not been all that stellar. But digging a little further, he was matched against some opponents that have a history of making their opposition look bad.
Take, for example, Kavaliauskas' last fight against Ray Robinson. Many years ago, 2010 to be exact, Robinson, a defensive slickster, made Shawn Porter look ordinary. And two months after the Kavaliauskas fight, Robinson gave heralded prospect Josh Kelly all he could handle in a fight that ended in a majority draw.
I believe that Kavaliauskas learned a lot from the Robinson fight and will incorporate some subtle changes to his game in light of that experience. In particular, I believe he will cut the ring off much better against Crawford than he did against Robinson.
Something else to keep in mind. Kavaliauskas is a big strong welterweight with one punch power in both fists. He has fought his entire pro career at welterweight. Crawford is the naturally smaller man having started his career at lightweight.
This is perhaps the most dangerous fight for Crawford since he turned pro. Kavaliauskas should not be underestimated.
Under The Radar Fight
The Crawford-Kavaliauskas card is absolutely loaded with quality fights that may get overlooked. One in particular, a battle between unbeaten super middleweights Steve Nelson (15-0, 12 KO's) and Cem Kilic (14-0, 9 KOs) should not be missed. ESPN+ will live stream this bout and several of the other undercard fights.
Nelson, 31, is a stablemate of Crawford's and may be known more for his elaborate ring entrances than anything else. But aside from putting on a show entering the ring, he has proven to be a very capable fighter. He would best be described as an aggressive boxer-puncher who possesses an excellent stiff left jab and heavy handed power. Nelson is not the most athletic fighter but possesses excellent timing inside the ring.
Kilic, 25, had a solid amateur background but has been moved relatively slowly as a pro. Like Nelson, Kilic is an aggressive boxer puncher. His left jab may not have the ferocity of Nelson's, but he has the quicker hands and is probably the sharper puncher of the two. Kilic likes to work his right behind the jab and that is a punch that Nelson has shown some susceptibilities to in the past.
This is a very difficult fight to handicap. Both are skilled fighters with similar styles with Nelson being the stronger of the two but Kilic the quicker. Neither man moves his head all that much and that should lead to a lot of eye-popping exchanges.
This is a fight that is going to be competitive with each finding plenty of opportunities to land on the other. Don't miss it.
Check out more boxing news on video at The Boxing Channel 
To comment on this story in The Sweet Science CLICK HERE