Two Good Guys, Tim "Desert Storm" Bradley & Jessie Vargas
Standing face to face, Jessie Vargas cracked a smile as Timothy Bradley looked up at him in mock derision.
These are two of prizefighting's nicest guys. It was a theme repeated numerous times at the press conference held by Top Rank at the Conga Room on Monday.
"They're two of the absolute best guys to be in boxing," said Roy Jones Jr., who trains Vargas and admires Bradley. "Two wonderful personalities."
Bradley (31-1-1, 12 Kos), the former WBO welterweight titlist and Vargas (26-0, 9 Kos), the current WBA junior welterweight titlist, will meet on Saturday, June 27, at the StubHub Center in nearby Carson, Calif. Both will be fighting for the WBO welterweight title vacated by Floyd Mayweather. HBO will be televising the Top Rank event.
It's amazing to me personally when you see prizefighters that evolve to the top of their class in the fight game. I remember watching Bradley's very first fight in the boxing ring 11 years ago in Corona, Ca. I also remember watching Vargas' second pro bout at Pechanga Resort Casino in Temecula, Ca.
Both Bradley and Vargas stood out. One could easily see they were a cut above the others as soon as the bell rang early in their careers. Bradley's speed was blinding for his first pro opponent Francisco Martinez, who was also making his pro debut back in 2004. After two one-sided rounds, the fight ended in a knockout win for the "Desert Storm." Five fights later Bradley was still too good for those placed in front of him, until he fought veteran Justo Almazan in a fight that went the full six rounds.
Vargas' second pro fight took place in late 2008 against Trenton Titsworth, who was so frustrated that he could not defend against the Las Vegas youngster that he kissed Vargas a couple of times on the face. It angered Vargas, who did not know how to react so he attacked even more viciously that night. Titsworth was deducted a point for lack of professionalism. I guess his kiss was not done properly. After the fight, Vargas was still perplexed by the actions of his opponent that day. But he emerged the winner and it was obvious he had outstanding talent.
Now, here they are ready to do battle against each other. Two pretty good guys and when it comes to prizefighting, they're the cream of the crop. Out of thousands and thousands of registered prizefighters, these two are among the very top.
It's pretty amazing when you think about it. Thousands of boxers enter the pro ranks with hopes of becoming a world champion. They envision winning title belts and signing million dollar contracts. Some even think of merely being able to box as a job. At least for a while.
Bradley and Vargas have both won world titles and will earn enough to tuck some money away for a rainy day. But money aside, pride can be just as big a motivator as money. Vargas and Bradley may like each other but years from now one will say they beat the other.
Several years back, former fighter and referee Lou Filippo – who passed away in 2009 – was at a Hall of Fame dinner when another former fighter from the 1940s spoke about beating him in a Mexico City fight. Now both of these guys were clearly in their late 70s or early 80s but Filippo was so infuriated he had to confront the other gray-haired gentleman to get the story straight. Fifty years had passed but Filippo was not going to hear that the other guy claimed he was robbed of a win. "I kicked the guy's ass," said an angry Filippo, who clearly remembered their encounter in the ring as if it were yesterday.
Bradley and Vargas will remember it just as clearly 50 years from now too.
"Tim and I give our all in the ring. It's why we respect each other," said Vargas.
Bradley remembers when he was a young undefeated fighter with a world title belt wrapped around his waist.
"This fight is not easy," Bradley said. "I'm nervous. "This is a kid undefeated and a world champion."
Bradley said he remembers being that hungry.
"This kid's dangerous," Bradley said. "I got to be ready for that."
— Photo Credit : Al Applerose
Yoka vs. Hammer Kicks Off the Thanksgiving Weekend Slate on ESPN+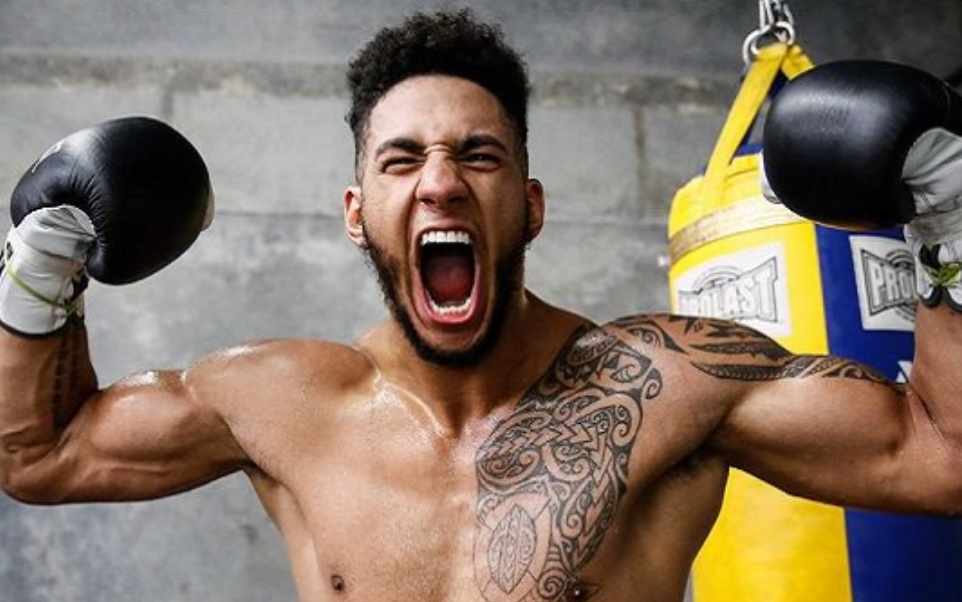 PRESS RELEASE— Tony Yoka, the dynamic heavyweight punching Parisian, aims to impress in his ESPN platform debut. Yoka, who won a super heavyweight gold medal for France at the 2016 Rio Olympics, will fight veteran Christian Hammer in a 10-rounder Friday at H Arena in Nantes, France.
Yoka-Hammer will stream live and exclusively this Friday, Nov. 27 in the United States on ESPN+ beginning at 2:55 p.m. ET/11:55 a.m. PT.
The ESPN+ stream will also include the return of unbeaten 2016 French Olympic gold medalist Estelle Yoka-Mossely against Pasa Malagic in an eight-round lightweight bout. Yoka and Yoka-Mossely, who have been married since 2018, welcomed their second child in May.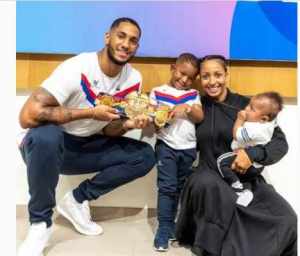 Earlier this year, Yoka inked a promotional agreement with Top Rank, which will co-promote him with Ringstar France.
"Tony Yoka's potential is limitless, and he is a grounded young man who is motivated to be a great professional fighter," said Top Rank chairman Bob Arum. "France has never had a world heavyweight champion, and I believe Tony is the one to bring the sport's biggest honor home."
The 28-year-old Yoka's stellar amateur run included a berth at the 2012 London Olympics and gold medals at the 2015 World Championships and 2010 Youth Olympic Games. Before his triumph in Rio, he'd already defeated the likes of former heavyweight world champion Joseph Parker and current undefeated prospects Joe Joyce and Ivan Dychko. At the Rio Olympics, he defeated Croatian standout Filip Hrgović in the semifinals and edged Joyce in the gold medal match.
As a professional, Yoka (8-0, 7 KOs) made his debut in June 2017 with a second-round stoppage over the previously undefeated Travis Clark. Apart from a decision win over Jonathan Rice in his second outing, Yoka has stopped every foe, including durable Englishman David "White Rhino" Allen and former European champion Alexander Dimitrenko. He made his 2020 debut Sept. 25 and stopped former world title challenger Johann Duhaupas in one round.
Hammer (25-6, 15 KOs) has fought many of the leading heavyweight names during his 12-year career, falling short against Tyson Fury, Luis Ortiz and Alexander Povetkin. He's notched myriad upset victories, including a highlight-reel knockout over David Price and a 2016 split decision over Erkan Teper for the WBO European belt. In March 2019, he went the 10-round distance against Ortiz and has not been stopped since Fury forced him to retire on his stool after eight rounds in their February 2015 clash.
Check out more boxing news on video at the Boxing Channel 
To comment on this story in the Fight Forum CLICK HERE
Avila Perspective, Chap. 115: Macho, Freddie and More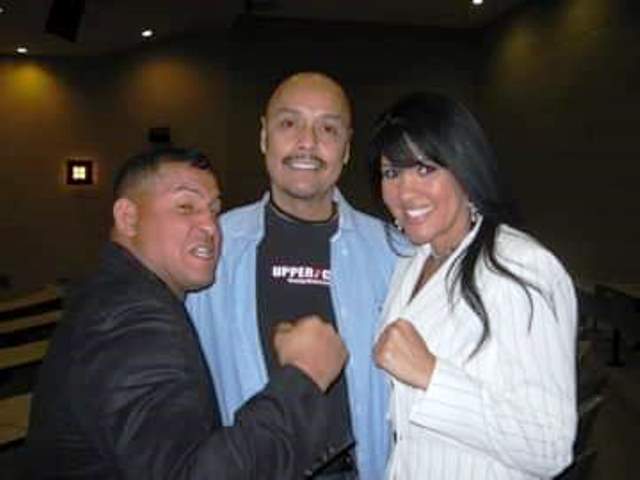 "Macho."
That single word is how Hector Camacho presented himself when introduced. It was the only word needed for the three-division world champion from Puerto Rico who was raised in Harlem, New York.
The first time I met Camacho was in a dark and packed Las Vegas nightclub in the MGM where he was a guest of Oscar De La Hoya back in March 2001. Though it was difficult to see, when Camacho was introduced, I could see the large gold medallion with the word "Macho" in letters six inches high.
Showtime network will be presenting a documentary called "Macho: The Hector Camacho Story" on Friday, December 4 at 9 p.m. on Showtime. It sparks memories of how a fighter in the lower weight classes grabbed the attention of the boxing world.
Camacho was more than flash or words, he was an electrifying boxer who stood out in the 1980s, an era dominated by the "Four Kings" Marvin Hagler, Tommy Hearns, Roberto Duran and Sugar Ray Leonard. Oh, and also a guy named Mike Tyson.
The fast-talking Camacho was a phenomenal fighter who swept aside opponents with his blinding speed and shocking power. It was against Los Angeles-based fighters like Refugio Rojas and Louie Loy that I first read about his exploits. Both were knocked out.
A third Southern California fighter John "Huero" Montes was thought to be the one to give Camacho a real challenge. The fight was televised to a national audience in February 1983. At the time I was watching it on a tiny black and white television and at 1:13 into the first round Camacho unleashed one of those lethal uppercuts and Montes was out-for-the-count.
Camacho arrived that day.
From that point on few could withstand the speedy southpaw's blinding charges. Six months later he stopped Mexico's "Bazooka" Limon to win the vacant super featherweight title.
One fighter who heard the final bell was Freddie Roach who could take a punch and knew a thing or two about fighting southpaws.
"I liked fighting southpaws," said Roach via telephone. "My dad taught me early to keep my foot on the outside and lead with right hands."
Roach had never lost to a southpaw. The winner that day between Camacho and Roach in Sacramento, on December 1985, was supposedly going to fight Puerto Rico's heavy-handed Edwin Rosario.
Using his surefire method of fighting southpaws, Roach managed a knockdown of Camacho with the help of his foot. But it was not enough.
"He was very difficult. Lot of people raved about how fast his speed was. You didn't really realize until you got into the ring with him," said Roach. "I wasn't the slowest, but wasn't the fastest. I just couldn't keep up."
Despite using roughhouse tactics against the lefty speedster, Roach said that Camacho invited him to dinner after the fight.
That pretty much explains Camacho, a talented and big-hearted guy.
Last Stages
The last time I ran into Camacho was at the Pechanga Resort and Casino when he and Mia St. John were about to fight on the same boxing card in 2009. He was much heavier but still able to defeat middleweights.
How good was Camacho?
He defeated two of the Four Kings when he beat Roberto Duran twice and stopped Sugar Ray Leonard by knockout when they fought in 1997. Yes, Leonard was 41 and had not fought in six years, but this was Sugar Ray Leonard.
"I didn't think he would ever beat Leonard," said Roach.
Neither did Leonard.
"I just felt that I was a bigger man. I was smarter, stronger, all those things, but the first time he threw a punch, it was like, Pow! And I said, 'Wow, that hurt,'" said Leonard about their encounter. "I tried the best I could to just go the distance. When he was at his best, he was a thing of beauty."
What I remember after Camacho beat Leonard was how sincerely apologetic he was after the victory. He could talk the talk and walk the walk but inside he remained the kid from Harlem who was given extraordinary talent. And he was humbled by it.
Roach remembers their dinner together after their fight.
"That night he took me out to dinner with his friends and said you fought a good fight," said Roach adding that Camacho was a very likeable guy. "I saw him along the way in his career."
Roach, who would later train another astoundingly fast southpaw named Manny Pacquiao, said he never fought anyone again as talented as Camacho.
"You hear rumors of drug problems and training problems. But when he fought me, he was in for 10 and I tried every trick in the book but it didn't work. He was in a higher class than I was," Roach said. "He was one of the best fighters in the world."
Don't miss this Showtime documentary next week.
Jacobs and Rosado
Speaking of Roach, the famous trainer will be working the corner of Gabe Rosado (25-12-1, 14 KOs) when he meets Daniel Jacobs (36-3, 30 KOs) on Friday, Nov. 27, at the Seminole Hard Rock Hotel and Casino in Florida. DAZN will stream the Matchroom Boxing card.
It's Philly versus Brooklyn.
Rosado has long proven to be a real professional who keeps adding elements to his fight game. Paired with Roach he has further developed under the guidance of the Southern California-based trainer. Plus, Rosado can plain fight.
Jacobs, a former world champion, has proven to be an elite middleweight and looks just as comfortable as a super middleweight.
Expect the kind of prize fight they used to show in the Golden Age of boxing in the 1950s when you had guys like Johnny Saxton fighting Denny Moyer. It should be that kind of battle of wits and skill. I'm looking forward to it.
Photo: Hector Camacho, David Avila, and Mia St. John. Photo credit: Al Applerose
Check out more boxing news on video at the Boxing Channel 
To comment on this story in the Fight Forum CLICK HERE
Muhammad Ali Biographer Jonathan Eig Talks About His Book and the Icon Who Inspired It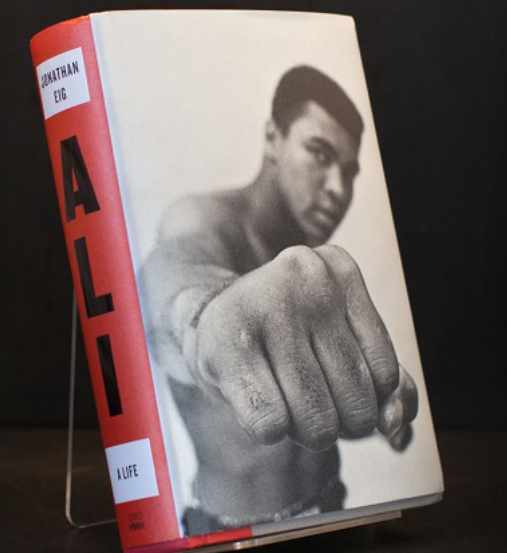 Given the breadth and depth of Muhammad Ali's 74 years, it isn't very easy to capture the complete essence of the man.
Dozens of books have been written about the three-time heavyweight champion including Jonathan Eig's 2017 biography, "Ali: A Life."
Born in Louisville, Kentucky on January 17, 1942 as Cassius Marcellus Clay, he would one day be known around the globe as a world-class boxer, civil rights advocate, philanthropist and cultural icon.
Like so many others, the Brooklyn, New York-born Eig became intrigued by Ali.
"I loved Ali as a child. He fascinated me. He was outspoken, radical, yet so very loveable," he said. "And, of course, he could fight! I was astonished to realize, around 2012, that there was no complete biography of Ali, even though he was probably the most famous man of the 20th century."
Eig, currently at work on a major offering about the life of Dr. Martin Luther King, Jr., added: "I had read lots of Ali books, including [David] Remnick's "King Of The World: Muhammad Ali And The Rise Of An American Hero," and [Thomas] Hauser's "Muhammad Ali: His Life And Times," and [Norman] Mailer's "The Fight" – but those were not complete biographies," he pointed out. "By 2012, enough time had gone by to put Ali in historical perspective. Also, there were plenty of people still alive to tell the story. I did more than 500 interviews, including all three of Ali's living wives. I wanted to write a book that would treat Ali as more than a boxer. I wanted to write a book that would show the good and the bad. I wanted to write a big book worthy of an epic life, a book that danced and jabbed half as beautifully as Ali."
Given Eig's exhaustive research, what previously unknown tidbits about Ali did he come across?
"I learned thousands of new things. I think even hardcore Ali fans will find new information on almost every page," said the former Wall Street Journal reporter and 1986 Northwestern University graduate. "I discovered things Ali himself didn't know. I discovered Ali's grandfather was a convicted murderer, for example. Ali didn't know that! I read Ali's FBI files, as well as those of Herbert Muhammad, Malcolm X and Elijah Muhammad. I interviewed Ali's childhood friends. I found MRIs of Ali's brain. I counted the punches from all of his fights. I measured how those punches affected his speaking rate. Ali's wives also confided in me things I never knew. I spent four years working on this book, and every day delivered revelations."
Over the years, Ali, who posted a 56-5 ring record with 37 knockouts, seemed to mellow with time which helped ingratiate him to an even wider audience. How was this possible?
"People change. They grow. It's hard to stay radical as you get older and richer," said Eig, who has written five books including three that deal with sports. "The late Stanley Crouch had a great line about Ali. He said young Ali was a grizzly bear. Ali in the '70s was a circus bear. Ali in his later years was a teddy bear. We all loved the teddy bear. We wanted to hug him and love him. But it was the grizzly bear who we should remember first. It was the grizzly bear who shook up the world."
Sports Illustrated writer Mark Kram covered nearly the entirety of Ali's career which spanned 1960 through 1981 and included a three-year period, 1967 until 1970 when he wasn't allowed to box after being convicted of draft evasion because he refused induction into the armed forces.
In Kram's book, "Ghosts Of Manila," the author asserts Ali was essentially a pawn of the Black Muslims.
What's Eig's take?
"I love Kram's book, but I think it's dangerous to question anyone's religious faith," he said. "Ali was a true believer. The Nation of Islam took advantage of him at times. But does that mean he was a pawn? I don't think so. He knew what he was doing. He made his own choices. One might argue that the NOI did more for Ali than Ali did for them."
Ali wasn't perfect and that included his fondness for women. As a Muslim, how did he hurdle this?
"He didn't reconcile it – except to acknowledge that humans are human, they are flawed," Eig said. "The thing I love about Ali is that he said he was the greatest, but he never said he was perfect. He talked to his wives about his weakness. He even talked to reporters about his flaws – his weakness for women, his disdain for training, his poor handling of money. He knew who he was and he never tried to be anything else."
Eig, who has also penned "Luckiest Man: The Life And Death Of Lou Gehrig," and "Opening Day: The Story Of Jackie Robinson's First Season," went on: "We're all complicated, right? Ali was no more complicated than you or me, but he let the whole world see his complications – his racial pride and his racist behavior toward [Joe] Frazier, his love of women and his cruelty to his wives, his generosity with his money and his stupidity with money," he said. "I don't think Ali was different, just more open, more willing to let us see everything."
Ali's battles with Frazier, George Foreman and Ken Norton are legendary, but his two fights against Sonny Liston are filled with question marks, such as were they fixed?
Ali claimed the title on February 25, 1964 in Miami Beach when Liston failed to answer the bell for the seventh round and then faced Liston 15 months later in Lewiston, Maine, where he knocked out the challenger in the opening frame.
In Eig's mind, were these two bouts on the level? "My hunch is that the first fight was legit. Liston quit when he knew he couldn't win," Eig said. "The second fight is more suspicious. Liston's flop was pathetic. Bad acting! But I don't think we'll ever know for sure. As an aside, Liston's wife said Sonny had diarrhea before the fight, which might have given him one more reason to throw it."
Still, Ali in his prime was a sight to behold. "Ali before the exile, in my opinion, was the most beautiful boxer of all time. His combination of speed and power and ferocity was thrilling, elegant, frightening and marvelous," Eig said. "Was he the greatest heavyweight of all time? Maybe, maybe not. Was he the most breathtaking? To me, yes."
Early in Ali's career his braggadocio was off-putting to many. But much of it was showmanship.
"One of the Greatest" doesn't sound as good, does it? If we're only discussing his action in the ring, Ali was one of the greatest," Eig said. "But that's like saying Louis Armstrong was one of the greatest trumpet players without considering his voice, his charm, his improvisational skills, his smile. In and out of the ring, Ali was the greatest in my book."
For so many, Ali was many things. What traits in the man does Eig admire? "I love his fearlessness, his honesty, his insatiable appetite for people," he said. "He was so very loving. But he could also be narcissistic. He wanted everyone to love him, but he wasn't always sensitive to the feelings of others – including his wives and children. He turned his back on friends like Malcolm X and Joe Frazier when it served his purposes."
While Ali could be polarizing, he had his legion of supporters including Howard Cosell, Jerry Izenberg, Robert Lipsyte, Larry Merchant and Jack Newfield.
"You could add Mailer, [George] Plimpton, and so many others to that list," Eig noted. "Those men were lucky enough to spend time with young Ali and to bask in the great warmth of his sun. He was great to reporters. He was the best story they ever covered. And unlike most celebrities, he really paid attention to them."
Eig continued: "I only met him once, six months before he died, and I envy those reporters who got to know him and got to see him at his best. I think those who knew and loved Ali became his disciples," he pointed out. "Ali's friend Gene Kilroy told me over and over that he thought Ali was like Jesus, that people would be studying his words and drawing inspiration from his life for centuries to come. That's the feeling he gave to those with whom he spent time."
Ali was a boxer, but so much more. How does Eig see him? "I think Ali will be remembered as one of America's great revolutionary heroes – one whose courage went far beyond sports. Like Jackie Robinson, like Martin Luther King, like the abolitionists and suffragettes, he loved America but refused to accept its shortfalls," he said. "He fought to make his country live up to the promises contained in the Declaration of Independence. He will also be remembered as an important world figure, one who united Africans, Americans and Asians, one who helped Americans better understand Islam and helped people of Islamic faith around the world better understand America."
In Ali's last quarter century, he was almost universally loved. This is a far cry from being labeled a draft dodger.
"Ali was always a spiritual man, but in his later years I believe he clarified and deepened his spirituality," Eig said. "He became more focused and more thoughtful."
When Eig turned in his manuscript, what was his immediate thought? "I wanted to take it back. I didn't want to be done," he said. "I had so much fun writing this book I wanted to work on it for the rest of my life. I knew I would never find anything more fun to work on."
Check out more boxing news on video at the Boxing Channel 
To comment on this story in the Fight Forum CLICK HERE