I think part of the reason I love fighters is because they're warriors, modern-day gladiators who do things most of us can't or won't. Boxers fight battles. And while winning battles is very important, life teaches us battles are usually remembered less by being won and more by how they were fought. That's probably the reason more of us gravitate toward brawlers like Arturo Gatti and Mickey Ward than sweet scientists like Guillermo Rigondeaux and Erislandy Lara. That isn't to say the latter two gentlemen haven't been in battles. They have. Rigondeaux's Round 11 TKO over Hisashi Amagasa and Lara's Round 10 TKO over Alfredo Angulo were riveting slugfests with knockdowns galore. But the styles of Rigondeaux and Lara are geared more toward winning battles than fighting the good fight. Gatti and Ward didn't just want to win their battles. They wanted to fight.
One of the most popular battles in the celebrated history of Texas was the Battle of the Alamo in 1836. It was a pivotal event in Texas' revolution from Mexico. After holding off a reported 2,500 soldiers in the mission-turned-fortress for 13 days, the Texans fell. The Mexican troops, under the direction of President General Antonio López de Santa Anna, launched a final assault on the Alamo's 182 defenders. They left no survivors. Santa Anna's cruelty, along with his exponential number of troops, led to the massacre of an entire Texas garrison. It was a slaughter. Almost everyone there died that day in battle or were killed after their surrender, but many in Texas still claim the soul-crushing loss, one where Texas soldiers killed as many as 600 of the Mexican troops as well, as a great and important historical moral victory over the tyranny and cruelty of the time period.
The other night I was thinking about all of this, and I just finally told my wife.
"I'm sick of life," I said.
"I know," she replied. "But you should think of life as a battle. That's what life is really. It's a battle."
There is no doubt Rachel was referring to some king of biblical philosophy in her answer. One of my wife's greatest interests in life is theology, and most of her thoughts and actions are steeped the teachings and traditions of the Church.
But I wasn't feeling particularly moved by it at the time.
"I'm sick of the battle though," I admitted after a long pause.
"You're supposed to be. Battles are not good."
While our society props them up as glorious pursuits, the truth of things like wars and battles is surprisingly horrid. My father was drafted into the military when he was just 18 years old. He was flown to Vietnam on Christmas Eve so that he could kill people. Since his return, he wakes up in the middle of the night smelling Napalm. He has flashbacks to when he learned how to kill other human beings with knives so they couldn't make a sound while they died and also wouldn't spurt blood all over him. I've seen my father shoot a wild turkey with a pistol running full speed in a crosswind from 30 yards away. If you ask him what he did during the war, he'll simply tell you he was debriefed. That's his way of saying he can't tell you. But if you ask him when he's drunk, which is often, he'll tell you he did all the bad things everyone says happens during wars but nobody ever admits to doing. That or he'll just stare out into the abyss of the night sky and not talk back to you at all.
Boxing probably isn't a good thing. There are many horrid things that have happened in our sport. I'm sure we don't even know a pittance of them. The media can't really tell you what they don't know, and most of us aren't really asking that many important questions. Even when we try, we probably ask the wrong people the wrong things, and even when we get it right and ask the right people the right things it doesn't mean they have to answer. Moreover, the sport just seems to attract the most dysfunctional group of human beings possible. I'm not talking about the fighters. I'm talking about everyone else: the promoters, the managers, the television producers, the writers, the fans—everyone.
We are all horrible. But that's probably why we love boxing.
***
I see him in the middle of the street as I'm walking. It's another gray bird . He's upside down and fluttering his one good wing. I walk up to him slowly, wondering if today I'll see another miracle. I pick the bird up carefully off the hard pavement because I know he's in pain. I find a nice, soft place to lay him nearby in the grass. The sun is out but it's overcast so he will be comfortable. There's a nice little place in the lawn that looks like it was made just for him, just for this very moment. The blades of grass are mashed down in one little spot like it's a little bed for him, and the luscious green stalks around it act as little arms to hold him close.
I don't really know what to say or do, so I say some prayers. Last time I said prayers in front of a sick looking bird, he got up and flew off. But this one just watches me with one eye as I pray. He's breathing at a measured pace. I don't know what to do. He looks so very tired.
I tell him that I love him. I think if I were lying there all alone, I'd want someone to tell me they love me, even if I had never seen them before. I think I would find some comfort in that. So I tell him I love him. He just stares at me and breathes at a measured pace. I know he can't understand me, but I pretend like he can.
I tell him I love him and I tell him that it's okay. It's okay, I say. Everything has to die. He stares at me and breathes at a measured pace.
I'm crying now. But he stares and I pray and I tell him I love him and that it's okay because everything has to die. Everything. His breaths draw shorter and shorter. He looks peaceful but also terrified. He tries one more time to rise. He rolls over to his side and flutters his one good wing with all his remaining might.
But nothing happens. He flutters and flutters and flutters and then stops. His breaths grow shorter and more labored. He stares at me. I tell him I love him and he stares at me. He stares at me and dies.
We romanticize boxing as if it isn't what it is. I know I do. I look at boxing as a kind of art. To me, it is not just two men punching each other until someone either falls down on the ground or three people sitting around the ring confer and tell us which one punched the other man the best. To me, boxing is something more. It's poetry. It's science. It's religion. It's everything interesting in the world all wrapped up in one conveniently priced package, a brutally honest one full of people who habitually tell each other lies but everyone is okay with it.
Here's the worst part. I know all of this in my head, but I still love boxing in my heart, and all the people involved in it, even the ones I hate. And I still love the fighters for silly and naïve and idyllic reasons. I love them because they fight battles. I love them because they're warriors, modern-day gladiators who do what most of us can't or won't. Boxers fight battles. They might be needless battles. They might be horrid battles. But at least they're fighting.
Maybe Rachel is right. Maybe we do all fight battles. But if it's true, most of us pretend we don't. And if we do, we don't all get to see each other fight them on the grand stage of the blue boxing mat. Some of us struggle with addiction. Others with suicidal thoughts. Some of us are lonely. Some of us are mean. Some of us are trapped in failed marriages with kids they never wanted. Some of us would do anything to hear someone say "I love you" or call them "Mommy" just one time. Some have committed heinous crimes. Others have always been the victims.
All of our lives are horrible.
But everyone is battling. Whether we admit it to ourselves or not, we are all that little bird struggling down there in the grass. We are all born to be fighters, but only some of us choose to fight. I love fighters because they choose to fight. I'm not certain their reasons are just and valid. I'm not sure if boxing is good or bad or if it should exist or even be eradicated. I don't really care so much about any of it either. I just know it's nice sometimes to see someone battle, to see some broken-winged creature fluttering around there on the ground doing its best to fly right up until its final breath—to see someone winning the moment, even when they end up losing the next.
Avila Perspective, Chap. 82: Jason Quigley Returns to SoCal and More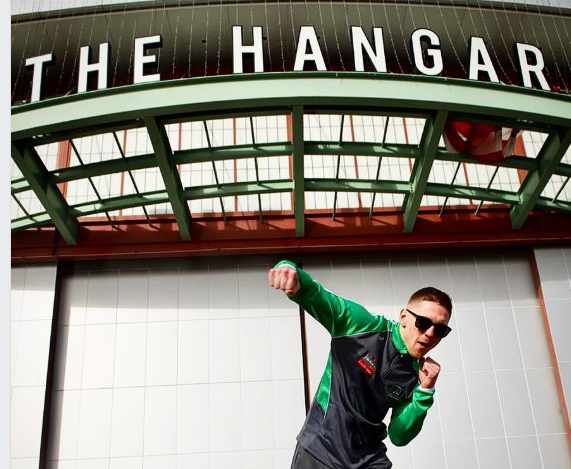 Southern California prizefighting heats up with Jason Quigley headlining a fight card in Orange County and then, two days later, another fight card takes place in the heart of Los Angeles.
Ireland's Quigley (17-1, 13 KOs) faces Mexico's Fernando Marin (16-4-3, 12 KOs) on Thursday Jan. 23, at the OC Hangar in Costa Mesa, Calif. DAZN will stream the Golden Boy Promotions fight card live.
Quigley, 28, seeks to reclaim territory lost when he suffered a defeat last July against Tureano Johnson. Ironically, Marin would lose 10 days later in Hollywood to super welterweight contender Serhii Bohachuk.
For several years Quigley had trained in Southern California but decided to change trainers and location. He moved to Great Britain and still prepares near his native country but primarily fights in the U.S.
At one time Quigley clamored for a match against Gennady "GGG" Golovkin or Saul "Canelo" Alvarez but now finds himself trying to prove he belongs in the upper tier of the middleweight division. It's loaded with talent.
Also on the same fight card will be popular North Hollywood super welterweight Ferdinand Kerobyan who was headed to contender status when he ran into Blair "the Flair" Cobbs. At the time Cobbs was an unknown quantity but no longer.
Kerobyan (13-1, 8 KOs) meets Azael Cosio (21-8-2) in an eight-round clash in the semi-main event at OC Hangar. Doors open at 5 p.m.
Red Boxing International
On Saturday Jan. 27, Red Boxing International hosts its first boxing card of the year at Leonardo's Night Club located at 6617 Wilson Ave. L.A. 90001. Doors open at 5 p.m.
Super welterweight Bryan Flores (13-1, 6 KOs) meets Brandon Baue (15-17) in the main event  in the first event of the year for the ambitious promotion company. For the past two years Flores fought primarily in Tijuana, Mexico where he racked up six wins. Now he's back on Southern California soil.
Another match features lightweights Angel Israel Rodriguez (5-0) facing off against Braulio Avila (3-6) in a six-round fight.
Rodriguez fights out of Pico Rivera, Calif. but recently fought in Costa Rica where he won by first round knockout in November. He will be fighting Avila who just fought two weeks ago at the Chumash Casino in Santa Ynez, Calif.
It's a long fight card with 11 bouts on the schedule.
JRock and Rosario
Boxing fans received another lesson on never underestimating a ranked contender regardless of the name recognition.
Jeison Rosario knocked out Julian "J Rock" Williams who was making the first defense of the WBA and IBF super welterweight world titles he won last year in my selection as "Fight of the Year."
Rosario walked in with little recognition and was thought to be a soggy piece of bread for Williams. The long armed Dominican fighter walloped Williams in front of his hometown fans in Philadelphia. It was yet another warning for fans to understand that anyone who steps in the boxing ring ranked as a contender can do the unthinkable. In this case Rosario knocked out the champion in five rounds.
Many felt Williams was far too skilled, especially on the inside where he showcased those skills last May against former titlist Jarret Hurd. It was a remarkable display of the art of inside fighting. But against Rosario, he never got a chance to exhibit those skills.
The loaded super welterweight division has another dangerous champion in Rosario.
Fights to Watch
Thurs. 6 p.m. DAZN – Jason Quigley (17-1) vs Fernando Marin (16-4-3).
Sat. 6 p.m. Showtime – Danny Garcia (35-2) vs Ivan Redkach (23-4-1).
Check out more boxing news on video at The Boxing Channel 
To comment on this story in The Fight Forum CLICK HERE
Recalling Three Big Fights in Miami, the Site of Super Bowl LIV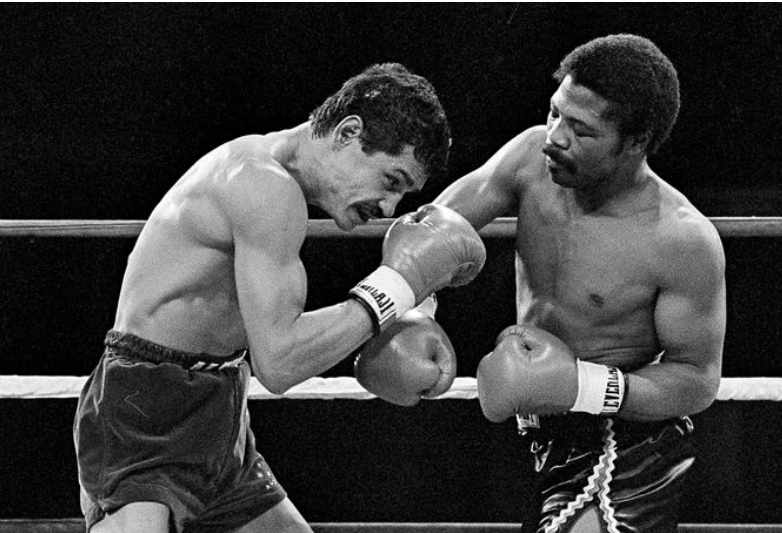 The San Francisco 49ers and Kansas City Chiefs collide on Feb. 2 in Miami in Super Bowl LIV (54) in what will assuredly be the biggest betting event to ever play out on American soil. It's the 10th Super Bowl for the South Florida metropolis which ties it with New Orleans as the most frequent destination for football's premier attraction.
With its heavily Latin population, Miami would seem to be natural for big fights. However, this hasn't been the case. Several great champions fought here, including Roberto Duran who twice defended his world lightweight title in these parts, but these weren't big fights. In the case of Duran, his opponents were lightly regarded and the Panamanian legend was still three years away from his first encounter with Sugar Ray Leonard, a match that increased his name recognition a hundred-fold.
There were, however, three fights in Miami that summoned the interest of virtually all of America's A-list sportswriters. Here they are in reverse chronological order.
Aaron Pryor vs. Alexis Arguello (Nov. 12, 1982)
Alexis Arguello (72-5) was bidding to become boxing's first four-division champion. In his way stood WBA junior welterweight title-holder Aaron Pryor (31-0, 29 KOs), a man now widely regarded as the best 140-pound boxer of all time.
Arguello, a Miami resident, having been exiled from his Nicaraguan homeland by the Sandanista rebel occupation, was a textbook boxer who defeated his opponents with surgical efficiency. Pryor was a typhoon. He mowed down his opponents with relentless pressure. It was a great style match-up and it didn't disappoint. Contested before nearly 30,000 at Miami's iconic Orange Bowl, Pryor vs. Arguello was a fight for the ages.
"There was power, finesse, poise, courage and a tremendous ebb and flow," said Associated Press writer Ed Schuyler who dubbed it Manila in Miniature. In the ninth, 11th, and particularly the 13th rounds, Arguello hit Pryor with straight right hands that would have felled an ordinary fighter, but Pryor had an iron chin.
In the 14th, Pryor buckled Arguello's knees with a straight right hand and then unloaded a furious combination as Arguello fell back against the ropes. He was out on feet when referee Stanley Cristodoulou intervened and he would lay prone on the canvas for several minutes before he could be removed to his dressing room.
Sonny Liston vs. Muhammad Ali (Feb. 25, 1964)
If you happen to find a poster for this fight with the name Muhammad Ali on it, don't buy it. It's bogus. Liston met up with Muhammad Ali in their second fight. In their first encounter, Liston opposed Cassius Clay.
Clay's Louisville sponsors, after a brief flirtation with Archie Moore, settled on Angelo Dundee as his trainer. Angelo operated out of his brother Chris Dundee's gym located at the corner of 5th Street and Washington Avenue in Miami Beach. The fighter who took the name Muhammad Ali trained here and kept a home in Miami for most of his first six years as a pro.
Clay/Ali was 22 years old and had only 19 fights under his belt when he was thrust against heavyweight champion Sonny Liston at the Miami Beach Convention Center. Liston was riding a 28-fight winning streak after back-to-back first-round blowouts of Floyd Patterson.
In a UPI survey, 43 of 46 boxing writers picked Liston. "Clay has no more chance of stopping Liston than the old red barn had of impeding a tornado," wrote Nat Fleischer, the publisher of The Ring magazine.
This would be the first of many famous fights for Muhammad Ali who emerged victorious when Liston quit after the sixth frame citing an injured shoulder. What is not widely known, however, is that the fight, which was shown on closed-circuit in the U.S. and Canada, was a bust at the gate. The 16,448-seat Convention Center was only half full.
The expectation that Liston would take the lippy kid out in a hurry depressed sales, as did sky-high ticket prices ($250 tops when $100 was the norm). And there may have been more subtle factors. "This may not be the best place for a fight between two Negroes," wrote Robert Lipsyte of the New York Times, cognizant that people of color were not welcome as guests at the ritzy beachfront hotels along Collins Avenue.
Jack Sharkey vs. W. L. (Young) Stribling (Feb. 27, 1929)
A big fight, as I define it, doesn't have to be a blockbuster. An important fight that produces an upset automatically becomes a bigger fight in hindsight. The Sharkey-Stribling fight of 1929 didn't draw an immense crowd by Jack Dempsey standards, but the turnout, reportedly 35,000, far exceeded expectations and the fight – which preceded Miami's first Orange Bowl football game by six years — really established Miami as a potentially good place for a big sporting event.
Promoted by the Madison Square Garden Corporation, the bout was originally headed to a dog racing track but it quickly became obvious that a larger venue was needed. A stadium was erected on a Miami Beach polo field, taking the name Flamingo Park (not to be confused with the thoroughbred track of the same name).
Slated for 10 rounds, the bout was conceived as one of two "eliminators" to find a successor to Gene Tunney who had retired. What gave the fight it's primary allure, however, was the North-South angle. Sharkey, born Joseph Zukauskas, hailed from Boston. Stribling, born into a family that traveled the fair circuit with a variety act, was from Macon, Georgia.
The fight, which aired on the NBC radio network, was a dud, a drab affair won by Sharkey who had the best of it in virtually every round. Both went on to fight Max Schmeling for the world heavyweight title. Stribling, dubbed the "King of the Canebrakes" by Damon Runyon, lost by TKO in fight that was stopped late in the 15th round. Sharkey took the title from Schmeling on a split decision after losing their first meeting on a foul.
Young Stribling died in a motorcycle crash at age 28, by which time he had engaged in 251 documented bouts, the great majority of which were set-ups. Jack Sharkey lived to be 91.
—-
The strong earnings of the Sharkey-Stribling bout inevitably drew the Madison Square Garden Corporation back to Miami for an encore. On Feb. 27, 1930, Jack Sharkey opposed England's "Fainting" Phil Scott. Four years later, on March 1, 1834, Primo Carnera defended his world heavyweight title here against former light heavyweight champion Tommy Loughran, the Philadelphia Phantom.
Both bouts were big money losers, as were the great majority of major fights during this period. Eight months after the Sharkey-Stribling cash cow, the stock market crashed, plunging the United States into the Great Depression. Few Americans could afford to vacation in Florida, let alone travel anywhere for a big fight.
Check out more boxing news on video at The Boxing Channel 
To comment on this story in The Fight Forum CLICK HERE
Star Power: Ryan Garcia and Oscar De La Hoya at West L.A. Gym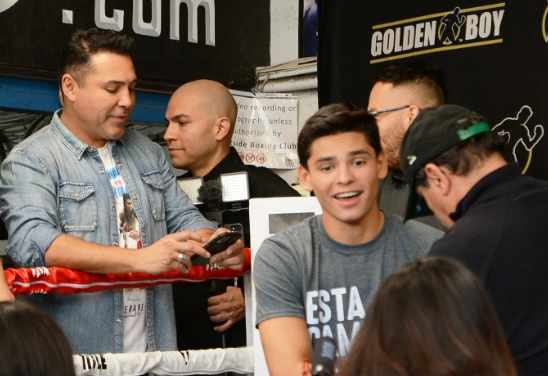 Under gray skies and very cool temperatures Ryan Garcia arrived with his father and a couple of others at the Westside Boxing Gym on Monday.
Waiting anxiously were about 100 people comprised of mostly videographers and photographers who had already surrounded Oscar De La Hoya who arrived earlier.
Golden Boy greets the Flash.
Garcia (19-0, 16 KOs) has a fight coming soon against Nicaragua's Francisco Fonseca (25-2-2, 19 KOs) on Friday Feb. 14, at the Honda Center in Anaheim, Calif. The Golden Boy Promotions show will be streamed by DAZN.
"I'm ready for this fight," Garcia said quickly.
Some say it has been a rather quick road for the fighter from Victorville known as the Flash. But if you ask Garcia, it has been too slow.
"I think he (Garcia) will be world champion this year," said De La Hoya, CEO of Golden Boy Promotions.
Years ago, De La Hoya arrived with the same hoopla but his travel to the top seemed even faster. By his fifth pro fight he was matched with Jeff Mayweather. Yes, those Mayweathers. At the time Mayweather had fought 27 professional fights and had only two losses. De La Hoya stopped him in four.
In his eighth pro fight De La Hoya met Troy Dorsey, a tough Texan who had formerly held the IBF featherweight world title and who would later win a super featherweight world title. De La Hoya stopped him in one round.
Two years after winning the Olympic gold medal in Barcelona, the Golden Boy met WBO world titlist Jimmi Bredahl at the Olympic Auditorium and after dropping him several times finally stopped him in the 10th round. It was De La Hoya's first world title and he was 21 years old.
Garcia is now 21 and ready to test the loaded lightweight division waters. For a while he was fighting at super featherweight, a division loaded with talent. But lightweights are the Maginot Line when it comes to boxing's big hitters. Everybody can punch in the 135-pound limit lightweight division.
When Garcia met Romero Duno last November in Las Vegas many expected the speedy Victorville fighter to get his come-uppance. Instead the lanky slugger lit up the strong Filipino fighter and dropped him into the ether world.
It was mesmerizing stuff.
Now he's back with a load of credibility after shutting down detractors with his devastating knockout win over Duno. It wasn't supposed to be that easy. Just like it wasn't supposed to be that easy when De La Hoya raced by world champions like Secretariat did in the Kentucky Derby decades ago. It's not supposed to be that easy, but for some it truly is.
Garcia seems to be headed for a journey so remarkable that he has other world champions like WBC titlist Devin Haney eyeing him for their next challenges. It barely results in a yawn for the fighter who will be facing a very credible foe in Fonseca next month.
"I'm not even the champion and he's calling me out," said Garcia with a whatever kind of look.
Other fighters and promoters can see what Garcia represents and want to get a slice of it too. Its intangible yet most of the boxing world can sense something is coming and Garcia might be part of it.
That's called star power and it's difficult to explain. Some have it, many want it and others have no chance of ever attaining it.
Time will tell how far Garcia's star power will venture.
One man lived that life and, in a sense, still lives that life and that is De La Hoya. Even he senses a déjà vu moment with Garcia.
"It's why we made him one of the richest young prospects in boxing today," De La Hoya said.
Expect several thousand ardent fans of Garcia to fill the seats on Valentine's Day. How else can you explain it but, star power.
Photo credit: Al Applerose
Check out more boxing news on video at The Boxing Channel 
To comment on this story in The Fight Forum CLICK HERE