Excuses, Excuses, Excuses: A Short History of the PED Mess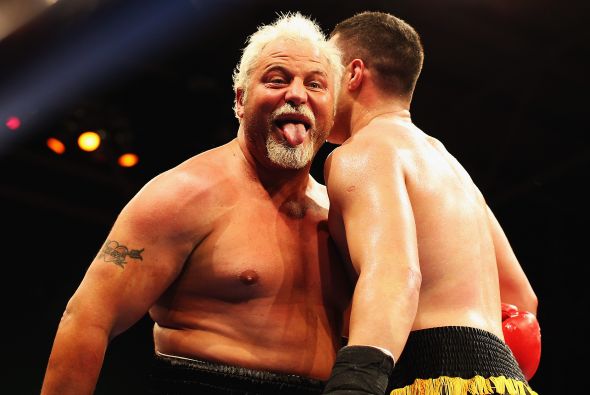 Excuses, Excuses, Excuses – The list of big-name fighters who have tested positive yet barely receive sanction is lengthy… Boxing is howling out for a universal governing authority, the equivalent of an IAAF or Fifa, enforcing a universal drugs policy. As it is, an offence carrying a four-year ban in the UK might get a slap on the wrist in the United States.—Sean Ingle
"We need more guys…willing to voluntarily submit to the most rigorous drug-protocols. And those who don't and those who don't and get nailed need to find out it wasn't worth the risk. I'm not sure boxing commissions have stepped up to that responsibility yet."—Larry Merchant
Failing a drug test has become commonplace in boxing and in many other sports. However, failing twice or more suggests a dangerous pattern.  If the cheaters plan to stay ahead of the tests, then perhaps the notion of permanent bans as an appropriate deterrent needs to be considered.  Some have even suggested the radical idea of no bans at all thus shifting the focus of "Performance Enhancement" to a level playing field.
Increasingly, many high-profile boxers have been implicated in one way or another, including LAMONT PETERSON (who tested positive for synthetic testosterone, causing his rematch with Amir Khan to be canceled), ANDRE BERTO (who tested positive for a steroid, causing his rematch with Victor Ortiz to be canceled though it was later found that his positive test was the result of contamination), and ERIK MORALES who tested for a banned weight loss drug but was still able to get  his rematch with Danny Garcia sanctioned by the NYSAC. Erik was promptly and brutally knocked out by a vicious Garcia hook.
Recently, a lower profile boxer in the UK by the name of Larry "The War Machine" Olubamiwo had his ban reduced from four years to just 12 months after giving evidence against another boxer for using PEDS. When Olubamiwo was handed a four year ban for admittedly using a mind-boggling 13 illegal substances he told an interesting story and did what appears to be a "Canseco," quickly claiming that he was far from the only British boxer using PEDs to gain an advantage in the ring.  In a show of uncommon hubris, candor, stupidity or some combination thereof, Larry said, "I got lax in my protocol otherwise I would not have been caught."
Since The War Machine (11-19) has lost 18 of his last 19, it seems safe to assume he no longer is embracing chemicals. In the end, however, very few ever say "yeah you caught me I'm guilty."
And so the beat goes on.
The Excuses; the Lame Excuses
2016
"Mr [Lucas] Browne arrived in Chechnya a clean athlete" insists the Manchester-based promoters of LUCAS BROWNE.
"I'm clean. I haven't taken anything or consumed anything, so I've got nothing to fear."—ALEXANDER POVETKIN (This just in: In a formal statement released by Team Povetkin on May 31, it is claimed that the doping test performed on May 17, contrary to earlier reports, showed no traces of meldonium, thereby proving "that the positive sample gathered in April was a residual effect of Mildronat taken last year." Concurrently, Povetkin's promoter Andrey Ryabinsky threatened to sue everyone who called Povetkin a cheater, naming ESPN boxing analyst Dan Rafael as a potential target. This story is far from over.)
"I am surprised and sorry about this…I don't understand what led to this positive result. I have always passed every anti-doping test that I was asked to take since I won a world title….I have never taken any illegal products. There will be an analysis of the B sample and I am sure that this result will be negative."—LUCIEN BUTE
Saturday's much-anticipated match between FRANCISCO VARGAS and Orlando Salido for the WBC World super featherweight title was put in jeopardy when Vargas tested positive for clenbuterol. Vargas's promoter, Golden Boy Promotions, claims clenbuterol entered his system through contaminated meat. "Francisco has, is and always will be a clean fighter," said a spokesman for Golden Boy. "That is why he insisted on this voluntary testing program."
2015
ERKAN TEPER failed a post-fight drug test after knocking out David Price and is currently under investigation for unlawful possession of doping substances such as clenbuterol, testosterone, growth hormone and methandrostenolone after the drugs were found during a raid.
In a display perhaps of the apple not falling far from the tree, middleweight SHANE MOSLEY, JR., the son of former multi-world champion Shane Mosley, knocked out Jason Kelly, but then tested positive for amphetamines, which are on the banned list. On twitter, the elder Mosely had this to say: "He isn't on steroids. He is a clean kid. Just stupid…No1 is more disappointed then (sic) me. I am taking his ass in the ring and wearing him out. Grown man spanking. All he had 2do was write it down."
British junior featherweight KID GALAHAD, who failed his drug test following his match with Adeilson Dos Santos, claimed that his brother Mageed (currently in prison for other offenses) spiked a protein drink with the banned substance (stonozolol) after the two had a disagreement. "What can I say, other than I am totally gutted," he said. "This will stall my career dramatically. I'm absolutely devastated especially as I have not done anything wrong and have never taken a steroid in my life."
"I have no idea how my urine sample tested positive because I didn't take anything illegal…Either the test was contaminated, or mixed-up with another sample. We believe in the process and I will fully comply. Further analysis will prove I'm 100% innocent because I've done nothing wrong." ANTONIO TARVER said after his fight with Steve Cunningham.
Tarver also failed a test when he drew with Lateef Kayode in 2012. Kayode would later be mugged and mangled by LUIS ORTIZ, but then the "Real King Kong" failed his test, though, to Ortiz's credit, he fessed up to it with no excuses.
2013
I just got news that J'LEON LOVE tested positive for (an) illegal substance. So not only did the judges cheat me but so did Love." –Gabe Rosado
The forbidden stimulant, methyl synephrine, was found in the A-sample of SAM SOLIMAN after his 2013 bout with Felix Sturm. Soliman faulted an energy drink. The Sturm camp said, "We don't believe that…..We are convinced that they used the substance to get an unfair advantage in the fight." Sturm later got himself embroiled in some doping controversy against Fedor Chudinov.
TONY THOMPSON, a multiple offender, claimed to be unaware that hydrochlorothiazide was banned, but was given a separate 12-month ban by the Austrian Boxing Federation for the presence of the same substance when fighting Kubrat Pulev in August 2013. Thompson failed a drug test following his July 2013 rematch with British heavyweight David Price. Thompson argued that the banned substance entered his body through medication taken for high blood pressure and not to control his weight or hide other substances.
MICKEY BEY was found to have high levels of testosterone in his system following his knockout of Robert Rodriguez. Bey's testosterone to epitestosterone ratio was marked at 30-1, much greater than the 6-1 allowed by Nevada. Among many other things, Bey said, "I was sick for like a month or two, but I have a history of being sick. Everybody knows that. That's why I didn't get a gold medal. I caught pneumonia and couldn't compete in the Olympics. But like I said, the doctor made a bad error. I don't go to doctors. That's what everybody knows. I've got a history of having a broken hand and never got a surgery or none of that, for the specific reason that I didn't want them putting all that oxycodone, vicodin and all that medication in me because I don't believe in that."
When BRANDON RIOS tested positive after the Pacquiao fight, the excuse was that he accidentally took some dietary supplement that happened to have a banned substance in it. Bob Arum blamed Alex Ariza, Rios' strength and conditioning coach, for the failed test.
Serial offender FRANS BOTHA reportedly tested positive for phentermine, a banned stimulant, as well as benzodiazepine, aka valium, which is also banned. This was after his curious fight in Australia with Sonny Boy Williams.
ANTHONY "BOOM BOOM" FERRANTE's nasty and scary KO over Issa Akberbayev in a big upset was overturned when Ferrante was disqualified after a doping test showed positive. "I was walking around at 225 and had to get down to 196 and drop 16 or so pounds. Why the hell would I take weight gaining steroids, when I needed to cut weight, it was a joke, and it made no sense at all," said Ferrante.
Gabriel F. Cordero of Fight News reported that, in a show of shameless hubris, the very scary Panamanian GUILLERMO "EL JEFE" JONES tested positive for furosemide. Thus, the much-anticipated rematch between WBA cruiserweight champion Denis Lebedev and Jones was cancelled.  Jones said "I'm not understanding what it is they're accusing me of and I will always be clean….The Russians were afraid and that's why they didn't want to fight. They were sure I was going to win and by knockout. We don't know what the Russians are inventing or are doing, but they're dishonest. I took the tests but copies of the results weren't given to us." Indeed.
Amazingly, furosemide also was found in the then 41-year-old Jones' system before his legendary brawl with Denis Lebedev in May of 2013. Jones KOed Lebedev and left the game Russian's right eye and face a grotesque mess of purple gore. The manner in which Jones (40-3-2) pummeled the champion raised eyebrows of suspicion.  
Denis Lebedev vs. Guillermo Jones showcased boxing's dark side — the side when the worst thing can happen.
2012
ENZO MACCARINELLI tested positive for a banned substance known as methylhexaneamine following his fight in March with Shane McPhilbin. Said Maccarinelli: "I purchased a product called dexaprine that contained this banned substance from a combat magazine. The advert stated that it was an approved substance and I checked the ingredients which had no reference to any banned substance that I was aware of.  In fact, it also stated that it was suitable for athletes."
Big Polish heavyweight MARIUSZ WACH admitted that he used anabolic steroids before his 2012 fight with Wladimir Klitschko in Germany. At first it appeared to be a refreshingly rare admission of guilt, but then, in an interview with a Polish website, Wach placed the blame elsewhere, suggesting that the culprit may have been one of his trainers or another specialist that helped him prepare for the bout.
Receiving a two-year ban after also testing positive for methylhexaneamine following his win over Sandor Balogh in 2012, DILLIAN WHYTE said: "I have nothing to hide. It is a genuine mistake and I urge all boxers to double-check all ingredients in all pre-workout drinks they take. I would hate to see another boxer make the same mistake I have."
2010
In his post-fight drug test after his fight against Joan Guzman, South African ALI FUNEKA tested positive for a diuretic banned by the Nevada State Athletic Commission.  Funeka's manager said the diuretic was given by a doctor who told them that it was not a banned substance. Nevertheless, the NSAC gave Funeka a 9-month suspension and fined him $35,000.
JOAN GUZMAN also had tested positive for the same diuretic, furosemide, in his fight against Jason Davis.
SHANNON BRIGGS tested positive for a banned substance following his first- round knockout of Marcus McGee. Ivaylo Gotzev, Briggs' manager, had this to offer: "Shannon is on enough medication to kill a horse because of his asthma. All the medications he takes, other people couldn't even get out of bed. But he's out there running and training and fighting. He's not a steroid user or a drug user. He's using medication. We're consulting with his physicians and seeing how we can make the proper adjustments so this doesn't happen again. "
2009
In November 2009, JULIO CESAR CHAVEZ JR. tested positive for furosemide, a diuretic typically used to help cut weight or used as a masking agent for steroids.  Junior then tested positive for marijuana after his September 15, 2012 fight against Sergio Martinez.
2007
Former "Contender" contestant JOEY GILBERT, a Reno attorney, was suspended temporarily by the Nevada State Athletic Commission after testing positive for numerous banned substances after his Sept. 21 fight in Reno against Charles Howe. "If Mr. Gilbert truly requires some of these medications to lead a normal healthy life, then the harsh reality might be that he should no longer box," said Dr. Margaret Goodman.
 A second sample confirmed that MARIANO CARRERA tested positive for the anabolic steroid clenbuterol following his WBA junior middleweight title victory over Javier Castillejo in Berlin in 2007. Three days later, the Nevada State Athletic Commission suspended ORLANDO SALIDO, who had outpointed Robert Guerrero to win the IBF featherweight belt when his post-fight urinalysis revealed the presence of another steroid, nandrolone. (Both Carrera and Salido were stripped of their titles)
2006
OMAR NINO ROMERO, reportedly the first boxer in Nevada history to test positive for methamphetamine was suspended for nine months and fined $18,750 by the regulators. "I'm very, very sad at the decision, at what I went through, "said Romero. "We're shocked that something like that occurred," said Todd DuBoef of Top Rank, Romero's co-promoter. "I talked to (co-promoter Fernando) Beltran, who said the kid insists he never took anything."
2005
"When I managed JAMES TONEY, he was a fit middleweight  who needed nothing but his two fists and his amazing speed and defensive skills. Ten years later, after supposedly beating WBA champ John Ruiz; he came up dirty in a drug test. When nandrolene was discovered in his sample, it resulted in the belt being returned to Ruiz… Of course Toney claimed the drugs were taken to control inflammation following tricep/bicep surgery. All athletes come up with what they hope is a plausible explanation for the positive testing."—Jackie Kallen
Toney failed still another test in 2007 against DANNY BATCHELDER (who also tested positive). Toney denied he knowingly ingested any banned substance,
2003
SHANE MOSLEY testified under oath to a grand jury investigating the Victor Conte BALCO scandal that he had taken undetectable steroids "the clear" and "the cream" and injected himself with EPO sold to him by Conte during training camp for his 2003 rematch with Oscar De La Hoya. Mosley won a controversial decision to win the world junior middleweight title.
2002
FERNANDO VARGAS was suspended for nine months and fined $100,000 for testing positive for the steroid stanozolol following his defeat by Oscar De La Hoya in September 2002. Vargas naturally claimed the steroids were given to him without his knowledge, but unlike most he accepted full responsibility.
Former WBC light middleweight champion RICARDO MAYORGA tested positive for a banned substance after losing his title to Oscar de la Hoya. And then ROSENDO ALVAREZ, who like Mayorga hails from Managua, Nicaragua, and is a former stablemate of Mayorga, failed a drug test after his losing fight to Jorge Arce.
2000
Both ROY JONES JR. and RICHARD HALL tested positive for the testosterone precursor androstenedione after Jones defeated Hall to retain his undisputed world light heavyweight championship in Indianapolis in 2000. Jones insisted his test was the result of ingesting the over-the-counter supplement Ripped Fuel.
1997
PERNELL WHITAKER received a six-month suspension after testing positive for a banned substance before his fight against Andrey Pestryaev. Whitaker called results of the pre-fight urine test "a joke." The joke, however, was on Whitaker as the fight was changed to a NC.
1995
When the aforementioned Frans Botha of South Africa turned up positive for steroids after his fight against Axel Schulz for the IBF heavyweight title in 1995, he was immediately stripped of the belt. His camp claimed they had been prescribed for treatment of an arm injury.
1971
ERBITO SALAVARRIA, the Filipino WBC flyweight champion from Manila, fought Betulio Gonzalez to a draw in Venezuela. Following the decision, Salavarria's water bottle was confiscated by Venezuelan authorities and handed over to WBC officials, who sent a sample of the water to be tested by an independent laboratory. Although Salavarria's people claimed that the bottle was filled with a honey and water mix, the lab results showed the liquid in question was laced with amphetamines. To this day, Salavarria and his team maintain their innocence, claiming that Venezuelan authorities laced his water bottle with the illegal substance in a bid to keep the world title in Venezuela
The Salavarria case appeared to be the first time the detection of a banned substance played a role in a high profile prizefight.
Ted Sares is one of the world's oldest active power lifters and holds several records. He enjoys writing about boxing.
The Avila Perspective, Chapter 8: Competing Cards in N.Y. and L.A.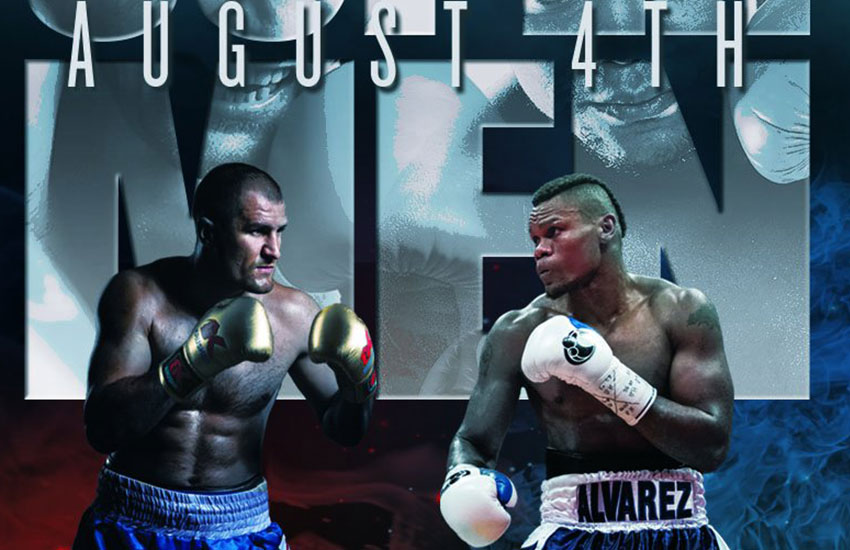 Rival boxing shows compete this Saturday as light heavyweight world titlists are featured in New Jersey while former world champion welterweights and middleweights tangle in New York.
A mere 150 miles separate the two fight cards staged in Uniondale, N.Y. and Atlantic City.
But there's no mercy inside the boxing ring and certainly no mercy between boxing promotions. While Main Events stages WBO light heavyweight titlist Sergey Kovalev and WBA light heavyweight titlist Dmitry Bivol in separate bouts, DiBella Entertainment stacks former champs Andre Berto against Devon Alexander in a welterweight clash.
Take your pick.
Russia's Kovalev (32-2-1, 28 KOs) has lost some luster and hopes to reboot his popularity with a win against Canada's Eleider Alvarez (23-0, 11 KOs). But he will be directly competing against WBA champ Bivol (13-0, 11 KOs), also of Russia, who defends against Isaac Chilemba (25-5-2) of South Africa.
HBO will televise both light heavyweight title fights.
Bivol, 27, has slowly, almost glacier-like slow, picked up fans along the way by training in Southern California. The quiet unassuming fighter with a conservative style and cobra-like quickness appeals to the fans.
"I do not think that now I am the best light heavyweight, but I am now one of the best. One of four guys," said Bivol during a press conference call. "But I hope in not the far future, we will know who is the best."
That, of course, would mean a date with Kovalev should both fighters win on Saturday. Nothing is certain.
Kovalev, now 35, has lost some of that fear factor aura since losing back-to-back fights to now retired Andre Ward. Though he's cracked two opponents in succession by knockout, many are pointing to the potential showdown with Bivol as the moment of truth.
"Most likely this fight is gonna happen since both Sergey and I are HBO boxers and as long as that's what the people want, most likely the fight will happen," said Bivol. "Me and Sergey will make sure to give this fight to the people."
It's time for the build-up and it starts on Saturday Aug. 4, on HBO.
"That's certainly a goal of Sergey's and he's made it very clear to me that that's what he wants to do," said promoter Kathy Duva, CEO of Main Events. "He wants to do unification fights if he is successful with Eleider Alvarez. That's what he wants to do next; he's been very clear about that."
DiBella
Five former world champions stack the fight card at Nassau Coliseum in Uniondale, New York.
Former welterweight world champs Andre Berto (31-5, 24 KOs) and Devon Alexander (27-4-1, 14 KOs) lead the charge in a 12-round clash. FOX will televise the main event and others at 4 p.m. PT/7 p.m. ET.
Berto, 34, has been fighting once a year so it's difficult to determine if age has crept into his reflexes. When he knocked out Victor Ortiz in a rematch two years ago Berto looked sharp and dangerous. But against Shawn Porter a year ago, the crispness seemed gone and he quickly lost by knockout.
Alexander, 31, has the advantage of being a southpaw. But he always seems to do the minimum when he fights. Last February he slowed down and allowed Victor Ortiz to steal the fight. All the commotion by the announcers was for naught. Defense does not win fights, it allows you to win fights. The lack of offense in the latter rounds cost Alexander a win in a match that entered the books as a majority draw.
It's a curious matchup of former world champions.
Peter "Kid Chocolate" Quillin (33-1-1, 23 KOs) the former WBO middleweight titlist meets J'Leon Love (24-1-1, 13 KOs) in a super middleweight bout set for 10 rounds. It's another intriguing fight especially between two fighters with great personalities.
Quillin, 35, was ambushed by Daniel Jacobs in the first round a year ago in losing the title. Was it bad luck, age or both? As a fighter the Brooklyn-based prizefighter has a ton of followers who like him as a person. Few are as classy as Quillin.
Love, 30, has long been a mainstay in Las Vegas and since his amateur days his abilities have been touted. Throughout the years Love has shown that charm and friendliness can go a long ways, even in the bitter wars of prizefighting. But the time has come to see if he belongs in the prizefighting world. Quillin will present an immense challenge for Love.
A number of other interesting fights are slated to take place among former world champions including Sergey Lipinets who lost the super lightweight title to Mikey Garcia this past winter. There's also Luis Collazo in a welterweight match.
One world title fight does take place on the card.
Female WBA super middleweight titlist Alicia Napoleon (9-1) makes the first defense of her title against Scotland's Hannah Rankin (5-1). It's a 10 round bout and the first time Napoleon defends the title since winning it last March against Germany's Femke Hermans. Ironically, Hermans now has the WBO super middleweight title after defeating former champ Nikki Adler by decision this past May.
L.A. Congestion
Next week the city of Angels will be packed with three fight cards in four days.
First, on Wednesday Aug. 8, 360 Promotions stages Abraham Lopez (9-1-1, 3 KOs) versus Gloferson Ortizo (12-0-1, 6 KOs) in the main event at the Avalon Theater in Hollywood, Calif. This is Filipino fighter Ortizo's ninth fight this year. You read that correctly.
All of Ortizo's fights have taken place across the border in Tijuana. The 32-year-old now returns to California against another Californian in Lopez. He'll be looking for his fourth consecutive knockout, but Lopez, 22, has not lost a fight since his pro debut. Inactivity might come into play for Lopez who hasn't stepped in the boxing ring in over a year.
New York's Brian Ceballo (3-0) returns in a six round welterweight bout against local fighter Tavorus Teague (5-20-4). Ceballo, who is promoted by 360 Promotions, looked good in his last appearance. The amateurish punches seen in his first two bouts were gone by his third pro fight. His opponent Teague has ability and can give problems if Ceballo takes his foot off the pedal.
One of Gennady "GGG" Golovkin's training partners Ali Akhmedov (11-0, 8 KOs) makes his California debut when he meets Jorge Escalante (9-1-1, 6 KOs) in a light heavyweight match.
Female super lightweight Elvina White (2-0) is also slated to compete. The entire fight card will be streamed at www.360promotions.us and on the 360 Promotions page on Facebook. First bell rings at 6:15 p.m.
Belasco Theater in downtown L.A. is the site of Golden Boy Promotions fight card on Friday Aug. 10. A pair of young prospects will be severely tested.
San Diego's Genaro Gamez (8-0, 5 KOs) meets Filipino fighter Recky Dulay (10-3, 7 KOs) for the vacant NABF super featherweight title. For Dulay it's always kill or be killed. Five of his last fights have ended in knockout wins or losses.
Gamez, 23, seems to thrive under pressure and broke down two veterans in back-to-back fights at Fantasy Springs Casino. Now he returns to the Belasco, a venue where he has struggled in the past. But this time he's the main event.
Another being severely tested will be Emilio Sanchez (15-1, 10 KOs) facing veteran Christopher Martin (30-10-3, 10 KOs) who is capable of beating anyone.
Sanchez, 24, lost by knockout in his last fight this past March. He's talented and fearless and one mistake cost him his first loss as a pro. He's not getting a break against Martin, a cagey fighter who has upset many young rising prospects in the past. Martin also has experience against world champions. It's an extremely tough matchup for Sanchez.
The fight card will be televised by Estrella TV beginning at 6 p.m.
World Title Fight
On Saturday, boxing returns to the Avalon Theater in Hollywood.
The main event is a good one as Puerto Rico's Jesus Rojas (26-1-2, 19 KOs) defends the WBA featherweight world title against Southern California's Jojo Diaz (26-1) in a 12 round clash. It's power versus speed.
Rojas, 31, is one tough customer. When he took the interim title against Claudia Marrero last year he chased down the speedy southpaw Dominican and blasted him out in the seventh round. Several months earlier he obliterated another Golden Boy prospect, Abraham Lopez (not the same Abraham Lopez that is fighting on the 360 Promotions card), in eight rounds. Now he has the title and defends against the speedy southpaw Diaz.
Diaz, 25, just recently lost a bid for the WBC featherweight title against Gary Russell Jr. Though he lost by decision three months ago, that fight might be easy in comparison to this challenge against Rojas.
The former Olympian won't be able to take a breath against the Puerto Rican slugger who is about as rough as they come.
Two more undefeated Golden Boy prospects get a chance to eliminate each other when Philadelphia's Damon Allen (15-0-1) meets East L.A.'s Jonathan Navarro (14-0, 7 KOs) in a super lightweight fight set for 10 rounds.
Phillie versus East LA is like fire versus fire in the boxing ring. Boxers originating from those two hard-bitten areas usually have go-for-broke styles that result in pure action. Allen versus Navarro should not disappoint.
Allen, 25, is not a hard puncher but he's aggressive and like most Philadelphia fighters, he's not afraid to mix it up.
Navarro, 21, lives in East L.A. but trains in Riverside under Robert Garcia. He's slowly finding his timing and will be facing the fastest fighter since his pro debut in 2015.
Others featured on the card will be Hector Tanajara, Aaron McKenna and Ferdinand Kerobyan.
The card will be streamed on the Golden Boy Fight Night page on Facebook beginning at 6 p.m.
Check out more boxing news on video at The Boxing Channel
What's Next for Manny Pacquiao?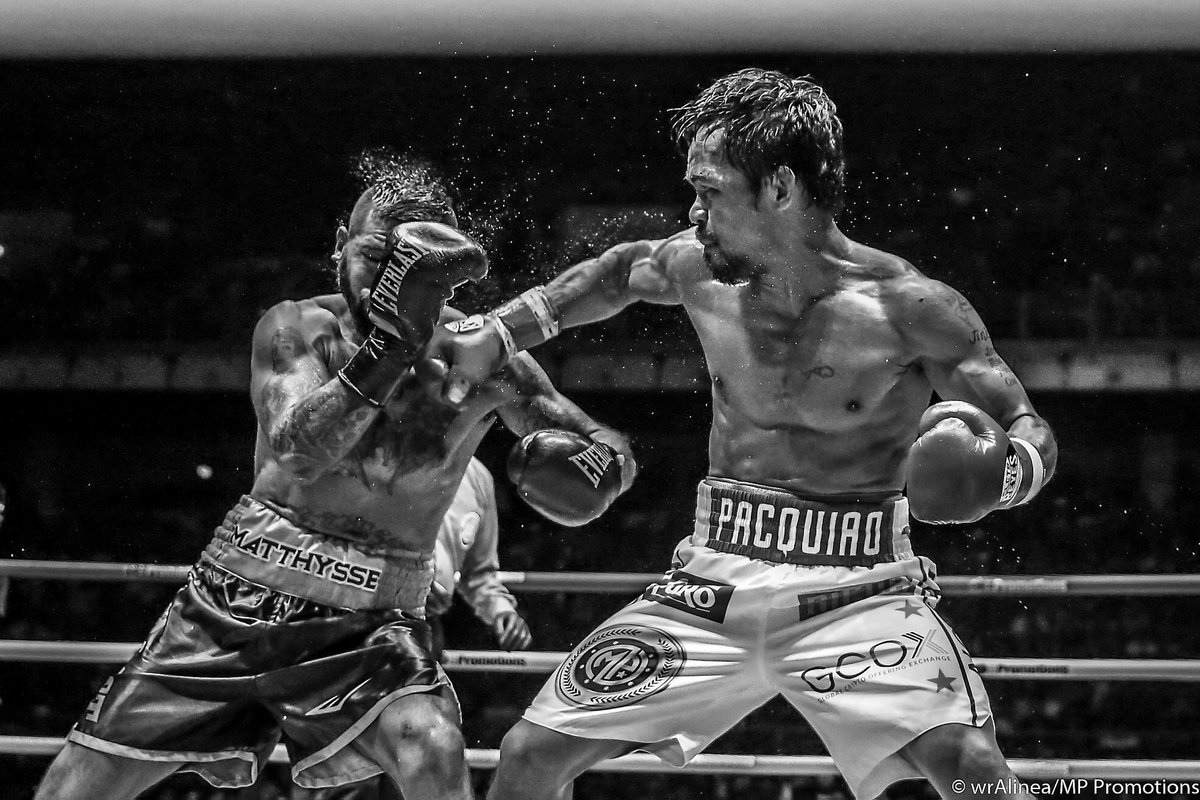 Manny Pacquiao isn't quite ready to retire, and more big-money fights against high-level competition seem to be on the 39-year-old's way.
"I feel like I'm a 27-year-old," Pacquiao told GMAnetwork.com's Jamil Santos last week. "Expect more fights to come."
Pacquiao (60-7-2, 39 KOs) looked exceptionally sharp in his seventh-round knockout win over former junior welterweight titleholder Lucas Matthysse on July 15 at Axiata Arena in Kuala Lumpur, Malaysia. It was Pacquiao's best performance in at least four years, netting Pacquiao a secondary world title at welterweight along with a slew of renewed public interest in the boxing superstar's career.
But what comes next for the only fighter in the history of boxing to capture world titles in eight different weight classes? TSS takes a detailed look at the potential opponents for one of the sport's most celebrated stars.
Cream of the Crop
Pacquiao looked good enough against Matthysse to suggest he'd make a viable candidate to face either Terence Crawford or Vasyl Lomachenko next. Crawford is ranked No. 2 on the Transnational Boxing Rankings Board's pound-for-pound list while Lomachenko slots at No. 1.
While Pacquiao is no longer under contract with longtime promoter Bob Arum at Top Rank, most industry insiders expect he will continue working with Arum's team in some capacity so long as his career keeps moving forward. Pacquiao started his own promotional venture, MP Promotions, to co-promote the Matthysse bout with Oscar De La Hoya, but Top Rank was still involved in the fight which is why the bout ended up streaming on ESPN+.
Top Rank's two hottest commodities at the present are Ring Magazine and WBA lightweight champ Lomachenko and welterweight titlist Crawford. Both are highly-regarded, multi-division world titleholders in the primes of their careers who are universally considered the top fighters in boxing.
Lomachenko and Crawford would each present a unique set of problems for Pacquiao stylistically. Of the two, Pacquiao probably matches up best with Lomachenko at this point in his career. Crawford (33-0, 24 KOs) is much larger and heavier than both Pacquiao and Lomachenko, and unless Pacquiao just really wants to test himself against someone incredibly dangerous, it'd probably be best for Team Pacquiao to avoid fighting Crawford at all costs. Crawford would be a heavy favorite against Pacquiao and most boxing insiders don't believe this version of Pacquiao could compete with Crawford.
Lomachenko (11-1, 9 KOs) is naturally smaller than Pacquiao and has never fought above 135 pounds. If Pacquiao could lure Lomachenko to 140 pounds or above, he'd find himself in a winnable fight against a top-notch opponent. Lomachenko would probably be the slight favorite based on age alone but Pacquiao's power and athleticism would give him a realistic chance to pull the upset.
Other Notable Possibilities
Former junior welterweight titleholder Amir Khan has long been angling for a bout against Pacquiao. Khan faces Samuel Vargas on Sept. 8 in another comeback bout against lower level competition. Khan (32-4, 20 KOs) bravely moved up to middleweight to fight Canelo Alvarez in 2016 but was knocked out in the sixth round. He left the sport for a spell but returned to boxing in February as a welterweight with a sensational first round knockout win over Phil Lo Greco. A win over Vargas puts Khan in good position to secure a bout with Pacquiao, and the fight is a reasonable move by both camps. Pacquiao would probably be the heavy favorite, but Khan's speed and long reach give him a decent chance to pull the upset.
Former welterweight titleholder Jeff Horn won a controversial decision over Pacquiao last year in Australia. The bout grabbed huge ratings for ESPN and there have been many debates since it happened as to which fighter truly deserved the nod from the judges. Horn (18-1-1, 12 KOs) doesn't possess elite level talent, but he's huge compared to Pacquiao and fights with such ferocity that the two can't help but make an aesthetically pleasing fight together. Pacquiao would be the heavy favorite to defeat Horn if the two fight again.
Pacquiao vs. PBC fighters?
Boxing's current political climate and the ongoing battle of promoters and television networks for the hearts and minds of boxing fans usually leaves many compelling fights between top level stars off the table. Fighters promoted by Top Rank and Golden Boy are almost never able to secure bouts with fighters signed to Al Haymon to appear under the Premier Boxing Champions banner and vice versa. But Pacquiao's free agent status opens up new and interesting possibilities for the fighter to pursue noteworthy PBC fighters.
There had been lots of chatter about Pacquiao facing Mikey Garcia next. Garcia (39-0, 30 KOs) has been decimating competition at both lightweight and junior welterweight. Garcia is considered by most experts to be one of the top 10 pound-for-pound fighters in the sport. He's the TBRB junior welterweight champion and a unified lightweight titleholder (WBC, IBF). While Garcia is hoping to land a big money bout against IBF welterweight titleholder Errol Spence, most boxing experts believe the jump up to 147 pounds would be too much for the diminutive Garcia who began his career at featherweight. A better welterweight target for Garcia would be Pacquiao who also began his career in a much lower weight class.
Spence (24-0, 21 KOs) is probably the best of the PBC welterweights. He's considered by many to be on par with Crawford at 147 so it would be an incredibly dangerous bout for Pacquiao to go after at this point in his career. But Spence is aggressive and fights in a style that Pacquiao traditionally matches up very well against. Spence would be the favorite based on size, age and skill.
Slightly less dangerous to Pacquiao would be facing the winner of the Sept. 8 battle between Danny Garcia and Shawn Porter. Garcia (34-1, 20 KOs) and Porter (28-2-1, 17 KOs) are fighting for the vacant WBC welterweight title and the possibility of capturing another world title in his career could sway Pacquiao to seek out the winner. Pacquiao could find himself a slight favorite or underdog depending on which of the two fighters he would face, but both would be winnable fights.
The WBA welterweight champion is Keith Thurman. Thurman (28-0, 22 KOs) is a good boxer with tremendous power but Pacquiao's speed and athleticism would probably give him the leg up in that potential matchup. Thurman hasn't fought in over 16 months though and recent pictures suggest he's not in fighting shape at the moment, so the likelihood of a Pacquiao vs. Thurman fight is pretty much nil.
Some fans want Pacquiao to face Adrien Broner. Broner (33-3-1, 24 KOs) is a solid contender at 147 but probably doesn't have the skill to seriously compete with Pacquiao. Pacquiao would be a significant favorite and would likely stop Broner if the two were able to meet in a boxing ring.
Mayweather-Pacquiao 2?
Pacquiao lost a unanimous decision to Floyd Mayweather Jr. in 2015, but the circumstances surrounding the fight, and the fact it was the biggest box office bash in the history of the sport, have led many to suspect the two fighters would meet again in a rematch.
Yes, Mayweather (50-0, 27 KOs) is retired, but he's unretired several times in his career for big money fights including last year's crossover megafight with UFC star Conor McGregor. While it seems unlikely to happen, Mayweather-Pacquiao 2 would still be a huge worldwide event worth millions of dollars to both fighters so those following the sport can never say never to the idea of it happening again.
While Mayweather is 41, he'd still get the nod as the betting favorite should he fight Pacquiao again based on what happened in the first fight as well as his stylistic advantage over Pacquiao.
Pacquiao vs. McGregor?
McGregor's bout against Mayweather last year was such a financial success and the MMA star made so much more money in the boxing ring than he did as a UFC fighter that the idea of him returning to the sport to face Pacquiao isn't as far-fetched as one might think.
Pacquiao vs. McGregor would be an easy sell to the general public. According to CompuBox, McGregor landed more punches against Mayweather than did Pacquiao, and the general consensus is that Mayweather-McGregor was more fun to watch than Mayweather-Pacquiao.
The size difference between the two would lead to an easy promotion. McGregor is a junior middleweight and Pacquiao has only competed at the weight once back in 2010. Despite all that, Pacquiao would be a significant favorite to defeat McGregor and rightly so. He's too fast and too good a boxer, and his aggressive style would likely lead to a stoppage win.
Pacquiao's Top Targets
Pacquiao's top targets should be Mayweather, McGregor and Lomachenko. Pacquiao would stand to make the most money facing either Mayweather or McGregor. Pacquiao's reportedly injured shoulder heading into 2015 bout left many wondering how the fight might be different had the Filipino gone into things at his best, and Mayweather's age might play more of a factor in the second fight than it did in the first. A Pacquiao-McGregor fight would be a worldwide spectacle, one Pacquiao would be heavily favored to win. Besides, it'd be interesting to see if Pacquiao could stop McGregor sooner than historical rival Mayweather. Finally, Lomachenko might be trying to climb up weight classes too fast, and Pacquiao would certainly be fit to test the validity of that theory. It'd be one of the biggest fights in boxing and a win for Pacquiao would be another huge feather in the cap of one of boxing's true historically great champions.
Check out more boxing news on video at The Boxing Channel
In Boxing, the Last Weekend of July was Chock Full of Surprises
The first upset of last weekend occurred in an undercard bout on the big show at London's O2 Arena. David Allen, a journeyman with a 13-4-2 record, knocked out previously undefeated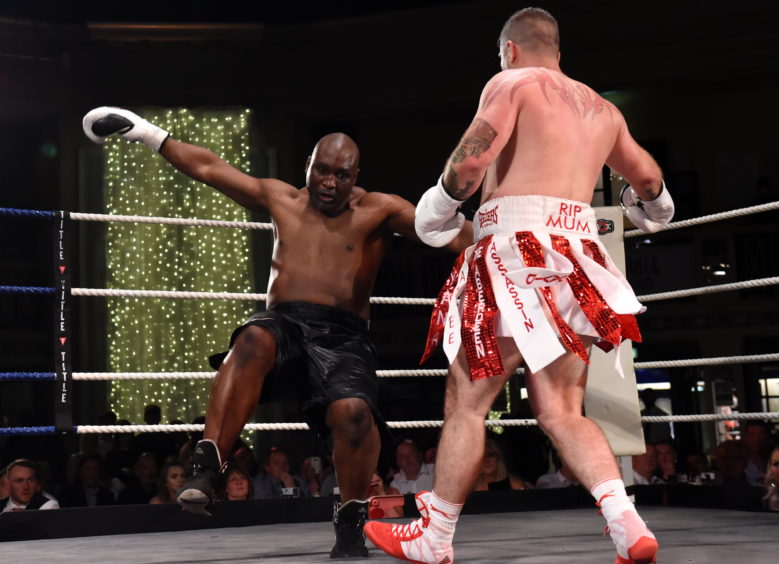 The first upset of last weekend occurred in an undercard bout on the big show at London's O2 Arena. David Allen, a journeyman with a 13-4-2 record, knocked out previously undefeated Nick Webb (12-0, 10 KOs) in the fourth round. Allen said that he intended this to be his final fight, but will now hang around awhile.
In hindsight, this was an omen. Before the show was over, upsets – albeit mild upsets – were registered in both featured bouts. Dereck Chisora, trailing on the scorecards, stopped Carlos Takam in the eighth. Dillian Whyte outpointed Joseph Parker. And later that same day, in Kissimmee, Florida, Japanese import Masayuki Ito made a big splash in his U.S. debut, beating up highly touted Christopher Diaz.
– – – –
Joseph Parker is quite the gentleman. Following his loss to Dillian Whyte, Parker was gracious in defeat: "I say congratulations to Dillian. I gave it my best. The better man won."
In case you missed it, Whyte survived a hoary moment in the final round to win a unanimous decision. Most everyone agreed that the decision was fair but there were a few dissenters. Well known U.K. boxing pundit Steve Bunce said, "I thought Parker deserved a draw." Bunce noted that the scribes sitting near him were in complete accord that the most lopsided score (115-110) was far too wide.
We've seen fighters grouse that they were robbed after fights that were far less competitive. Parker's post-fight amiability was all the more puzzling considering that he had a legitimate beef that referee Ian John Lewis was too lax, enabling Whyte to turn the contest into a street fight.
Parker's trainer Kevin Barry was all on board with the selection of Lewis. "He's a very highly qualified guy who I think is the best British referee," he said. But Barry changed his tune after the fight, saying that there were at least two occasions when Lewis should have deducted a point from Whyte.
Veteran Australian boxing writer Anthony Cocks said that going forward, Parker, a soft spoken, mild mannered man, needs to have more of a mongrel in him. Cocks noted that when Whyte transgressed, Parker's response was to look at the ref with a bemused expression. The first time that Whyte bent the rules, opined Cocks, Parker should have hit him in the balls.
– – – –
Top Rank hasn't had much luck with their Puerto Rican fighters lately. First there was Felix Verdejo. Hyped as the next Felix Trinidad, the 2012 Olympian was 22-0 when his career was interrupted by a motorcycle accident. He won his first fight back in Puerto Rico, but was then exposed by Tijuana's unheralded Antonio Lozada Jr. who stopped him in the 10th round at the Theater of Madison Square Garden on St. Patrick's Day, 2018.
More recently, Top Rank gave a big build-up to Christopher Diaz, but Diaz, the 2016 ESPN Deportes Prospect of The Year, also hit the skids after starting his pro career 23-0. Diaz was upset on Saturday by Masayuki Ito in a match sanctioned for the vacant WBO 130-pound title.
Unlike Verdejo, Diaz was still standing at the final bell, but he was taken to the cleaners by his Japanese opponent who won comfortably on the scorecards.
– – – –
Russia's Vladimir Nikitin made his pro debut on the Diaz-Ito undercard. Nikitin won every round of a 6-round contest.
If the name sounds vaguely familiar, this is the guy who defeated top seed Michael Conlan in a quarterfinal bantamweight match at the Rio Olympics. The decision, which Conlan greeted with a middle finger salute to the judges, was widely seen as a heist.
In signing new prospects, Top Rank honcho Bob Arum likes to gather up fighters who compete in the same weight class as fighters that he already controls. This sets up a scenario where he can double dip, extracting a commission from the purse of both principals.
The cluster is most pronounced in the lower weight classes. These fighters, listed alphabetically, are currently promoted or co-promoted by Top Rank: junior bantamweight Jerwin Ancajas (31-1-1), junior featherweight Michael Conlan (8-0), featherweight Christopher Diaz (23-1), super bantamweight Isaac Dogboe (19-0), super bantamweight Jessie Magdaleno (25-1), super bantamweight Jean Rivera (14-0), featherweight Genesis Servania (31-1), bantamweight Shakur Stevenson (7-0), bantamweight Antonio Vargas (7-0), featherweight Nicholas Walters (26-1-1).
The aforementioned Nikitin launched his pro career as a featherweight.
– – – –
In July of 2004, Danny Williams knocked out Mike Tyson in the fourth round at Louisville. Iron Mike had one more fight and then wisely called it quits. Williams had 48 more fights, the most recent coming last weekend in Aberdeen, Scotland.
Williams was stopped in the 10th round by a local man, 35-year-old Lee McAllister, whose last documented fight had come in 2013. In that bout, McAllister, carrying 140 pounds, outpointed a Slovakian slug in a 6-round fight. During his hiatus from boxing, McAllister (that's him in the red and white trunks), served a 9-month prison sentence for assaulting a patron while working in an Aberdeen kebab shop.
Danny Williams' weight wasn't announced, but in his three fights prior to fighting McAllister he came in a tad north of 270 pounds. He reportedly out-weighed McAllister by 4 stone (56 pounds), likely a loose approximation.
Williams is a product of Brixton, the hardscrabble Afro-Caribbean neighborhood in South London that also spawned Dillian Whyte. But he has no intention of going back there. After the McAllister fight, in which he was knocked down three times, he said he was retiring to Nigeria where he had a job waiting for him as a bodyguard.
– – – –
The ink was barely dry on the weekend's events when news arrived that Tyson Fury was close to signing for a December bout with WBC heavyweight titlist Deontay Wilder. On social media, Fury said the deal was almost done and Fury's promoter Frank Warren confirmed it while saying that it was conditional on Fury looking good when he opposes Francesco Pianeta on Aug. 18 at the Windsor Park soccer stadium in Belfast. Fury vs. Pianeta underpins Carl Frampton's WBO featherweight title defense against Luke Jackson.
As to whether he would be ready to defeat Wilder after only two comeback fights, Fury, who turns 30 this month, said he was ready to beat Wilder on the day he was born.
Deontay Wilder is disappointed that his dream match with Anthony Joshua won't happen until next spring at the earliest, but there are plenty of options out there for him and more of them for him to ponder after this past weekend's events.
Cuban southpaw Luis Ortiz looked good against Razvan Cojanu, dismissing his hapless Romanian adversary in the second round on the Garcia-Easter card in Los Angeles.
After the bout, WBC prexy Mauricio Suliaman gave Wilder his blessing to skirt his mandatory against Dominic Breazeale for a rematch with Ortiz.
Presumably that also applies if Wilder accepts promoter Eddie Hearn's offer for a match with Dillian Whyte. The WBC now lists Whyte as their "silver" champion and has bumped him ahead of Breazeale into the #1 slot in their rankings. And then there's Jarrell "Big Baby" Miller who has an Eddie Hearn connection and is a more interesting opponent than Breazeale.
If Wilder vs. Fury is a go, say Fury and Warren, it will be held in December in New York or Las Vegas. We make New York the favorite. The only good date in Las Vegas in December for an event of this magnitude is Dec. 1 and that's only because Thanksgiving arrives early this year. The National Finals Rodeo, a 10-day event which fills up the town, arrives on Dec. 6, eliminating the next two weekends. And when the rodeo leaves, Christmas is right around the corner. Historically, boxing promoters shy away from putting on a big show right before Christmas on the theory that fight fans have the "shorts," having exhausted their discretionary income on Christmas gifts.
There are some interesting fighters competing in the upper tier of the heavyweight division and a slew of intriguing prospects coming up the ladder. The division hasn't been this exciting since the Golden Age of Ali, Frazier, Foreman, et al. Enjoy.
Check out more boxing news on video at The Boxing Channel