Catching Up With IBHOF Class of 2016 Inductee Hilario Zapata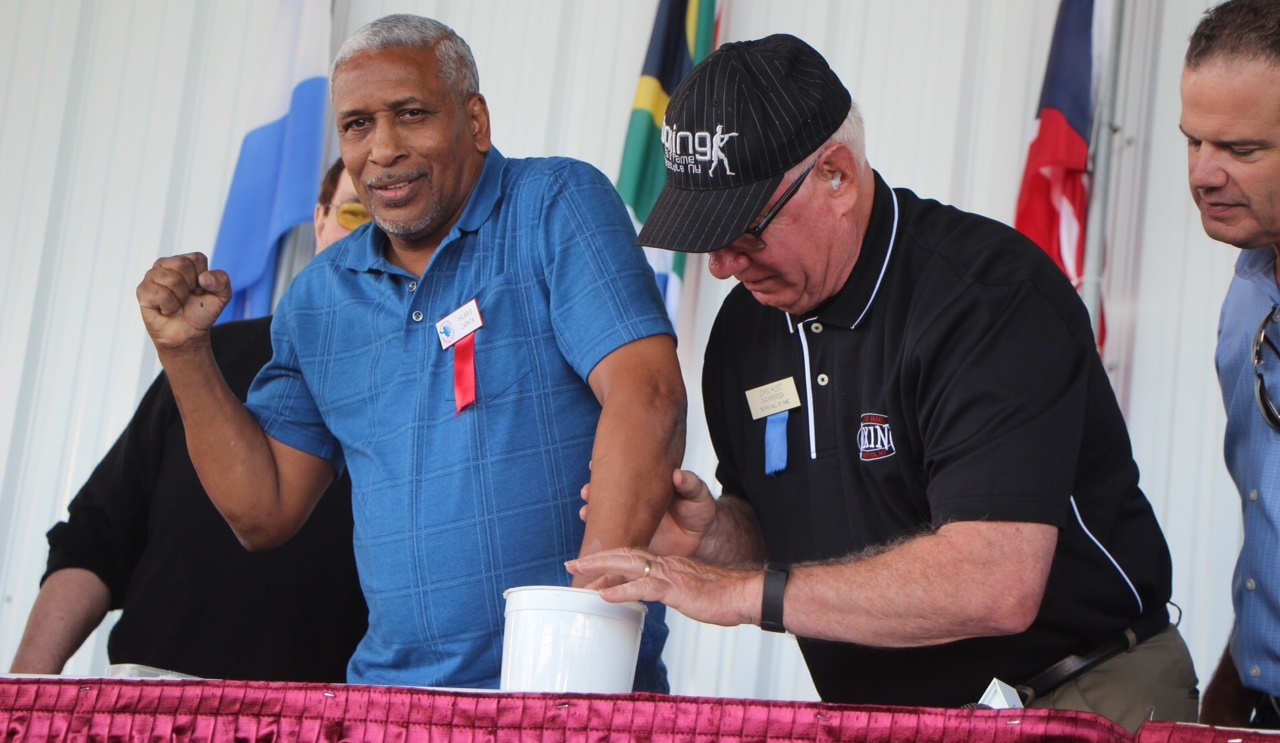 Inductee Hilario Zapata – Panama's Hilario Zapata is remembered as one of the fighters with the most championship rounds ever fought, and his accomplishments in the rings may exceed that already extraordinary achievement. But he has always kept his true goal close to his heart.
"The thing I wanted to do the most, the first thing I told to every writer who ever interviewed me was: 'I have to become greater than Roberto Duran, because he was always winning, and I was winning my fights too, and (Eusebio) Pedroza was winning and we all had a competition going," said Zapata, a former two-division champion who will be inducted into the International Boxing Hall of Fame in Canastota, NY, this coming Sunday. "That was my motivation in boxing. And now that I have entered the Hall of Fame, I finally matched his accomplishment. Roberto is there, I am there now, and for me it is a source of pride to be next to him."
Not only will the legendary Duran, arguably the most popular and best Latin American fighter ever, be next to Zapata in the growing list of legends inducted into the Hall of Fame, but Duran will also be literally at his side on Sunday to be the first one to congratulate him. Their healthy neighborhood rivalry for street bragging rights and title belts is long behind them now, and they have found a common ground as compatriots, as former fighters, and now as legends.
Zapata, who was named "The Sparkplug" in his heyday due to his lightning speed and jerky, sudden movements in the ring, was born in El Chorrillo, the same Panamanian slum in which Duran woke up every day determined to leave the place behind. And they both did. But first, the mean streets of the old barrio taught them lessons that they never forgot, and made them who they are today.
"I was a street brawler," reminisces Zapata, talking about his rough childhood. "I was always fighting in school and in the streets. Not a day went by at school in which I didn't fight. I used to defend other people, and find any excuse to fight. Until it came to a point where I said 'I am not defending anyone else, if they want me to fight for them I have to get paid'," said Zapata who rapidly figured out how to set up a reasonable fee structure that every one of his friends in distress could afford when it came to request a whooping to one of their foes.
"If someone wanted me to beat a guy who wasn't much bigger than me, that was 25 cents. That's what I charged. If the guy was bigger, it was 50 cents. That was a lot of money back then. And then I started as an amateur and had a great run", he said, claiming about 175 amateur fights to his credit with only three losses. "And when I became a professional I had one goal in mind, which was to become a world champion, and I got it."
And he did it with a victory in Japan against Shigeo Nakajima in what was only his 12th professional bout, and his third one abroad. An accomplishment worthy of consideration, indeed, if only because it became merely the start of a legendary run in which he held the light flyweight title twice and the flyweight title as well, becoming second on the list of the most championship rounds ever fought with 304, right behind Emile Griffith's 310. And he did it with a highly technical boxing style that allowed him to jump in and out of danger while connecting continuously with both hands from his awkward southpaw stance, always staying unpredictable and dangerous.
None of those goals, however, were there at the beginning of his career, when his one obsession had a name that he still mentions with a mix of reverence and veiled envy.
"When Duran lost his first fight and it became a competition between Pedroza and me, I thought 'I have to keep up anyway, because Cholo will come back and he'll be breathing on my neck again'. And of course, Cholo got back in the game and became champion again, and then I lost my title, but I worked hard to regain my title and I did, and said 'I have to go on, because I must one-up Duran', that was my wish. I wanted to be great, like Cholo, and even better. For me, this was an incentive to achieve everything I achieved, because everything I did in my career I did it to try to beat Roberto Duran."
With Duran already in his fold as a friend and ally, the only remaining goal in Zapata's career became to catch up with his two former enemies by earning the one honor that had been denied to him so far: the induction into the Boxing Hall of Fame.
That frustration ended with a call from WBA president Gilberto Mendoza.
"'Hilario, are you ready for the news?,'" recalls Zapata, when asked about how Mendoza told him about his induction. "He said 'you got into the Hall of Fame' and I started laughing with joy, so much so that even my hair was messed up, I looked like a cat. I said 'no way, you're lying', but it was true, and my heart was beating fast and I was so excited. I was nominated on 17 occasions for the Hall of Fame, and I didn't expect to enter this time.  It wasn't just the time I expected to be elected; it was the moment in which God wanted me to be inducted. It was now, and I thank God for this privilege."
After giving the deities their due, it was time to call the IBHOF and express his gratitude
"I told him how excited I was to be in the same place of honor with Roberto Duran, with Panama Al Brown, that great boxer we had, Ismael Laguna, Eusebio Pedroza, and other glories," recalls Zapata about his brief phone conversation with IBHOF director Ed Brophy. "And now it is my turn, I am the fifth Panamanian to be inducted".
He is also a part of a group of three 2016 inductees that share the common trait of being proud Latino fighters representing different Central American countries.
"This is a great situation, because all three of us are very deserving of this honor", said Zapata, about his fellow inductees. "Lupe Pintor is an excellent boxer and former champion, a warrior like all Mexicans. And what can we say about Macho Camacho? A man who acted crazy, but in all his craziness he had great fights. I am happy for him, even though he won't be with us to celebrate that, but I feel happy to be honored alongside those two great fighters that are Lupe and Macho."
Today, Zapata lives in Panama City and works at the headquarters of the Banco Hipotecario, a mortgage banking institution, as a messenger and mailroom attendant, living a quiet life with his wife and surrounded by friends. But his transit to a non-boxing life was marred by the usual problems that prizefighters have endured when making this adjustment.
"After my fight with (Amado Ursua), I made a mistake that no one should make. I got into drugs, but I finally made it out of that world. My career went down and up, and up and down again. At one point I felt that my work of so many years was going to be lost, and I had to decide between drugs and boxing, and unfortunately took the wrong path."
Later, in more desperate times, he sought refuge in the word of the Lord, and he found the solace he craved for and a new chance to get his life back on track.
"I asked God for forgiveness, and I made a pact with God that remains unbroken up to this day. He has blessed me with His guidance," said Zapata, who claims to be 16 years sober.
Aside from his job and his family life, Zapata runs a boxing program called "No to drugs, yes to sports," in which youngsters compete for a special title created by Zapata and with the support of the Panamanian government, his fellow boxers and others who have gone through his same situation.
"I do this with the notion that the fighters have to understand the problem of drugs, because they are invited to listen to former addicts and alcoholics as part of the event, and they give testimony about how my life was and how I was able to overcome this situation," said Zapata.
Editor's note: Diego Morilla writes from Argentina. Tomorrow he catches up with fellow IBHOF inductee Lupe Pintor. Check The Boxing Channel for our continued coverage of Hall of Fame Weekend direct from Canastota.
Inductee Hilario Zapata
The Ups and Downs of Hall of Fame Boxing Writer Jack Fiske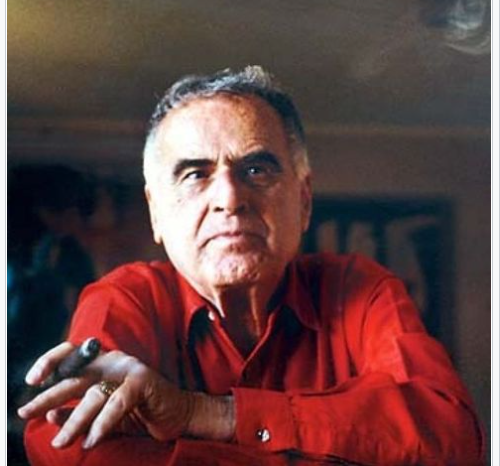 Hall of Fame boxing writer Jack Fiske passed away 15 years ago this coming Sunday, Jan. 24, 2006. Fiske was 88 years old.
Fiske was one of the last of the breed, a full-time boxing writer for a major metropolitan daily. They don't make them like that anymore.
In his final years as a journalist, however, Fiske no longer worked for the San Francisco Chronicle, his longtime employer. To read his stuff required a subscription to a newsletter. And the newsletter, in common with Fiske, had become a dinosaur in a world where the only constant is change. It went belly-up several weeks before Fiske passed away.
Born in New York City in 1917, Jack Fiske attended the University of Alabama where he covered the school's boxing team for the school newspaper. The star of the team, Fiske was fond of recollecting, was a fiery bantamweight, George Wallace. America would come to know Wallace as the fiery segregationist who served four terms as Governor of Alabama and was a failed U.S. presidential candidate.
After graduation, Fiske worked for a paper in Virginia and two small papers in the Bay Area before latching on with the Chronicle. In addition to covering the fights as a ringside reporter, Fiske authored a twice-weekly feature called "Punching The Bag" that circulated widely among hard-core fans and industry insiders.
Fiske had to be on his toes because for much of his tenure at the paper the arch-rival San Francisco Examiner had a fine full-time boxing man of their own, Eddie Muller, whose son of the same name hosts "Noir Alley" on Turner Classic Movies.
"Punching The Bag" was jam-packed with information and editorial content. Fiske had little tolerance for inept ring officials and regulators who owed their cushy jobs to political connections. First-time promoters, the lifeblood of the sport, were assured of positive ink. But once a promoter became established, he had to earn his props by making competitive matches.
During Fiske's early days with the Chronicle, the top sports in terms of newspaper coverage were baseball, horseracing, and boxing, and the Bay Area was a beehive of boxing activity. In 1955, there were 73 boxing shows in San Francisco, Oakland, and nearby Richmond. The biggest shows were usually held at the Cow Palace. Ten title fights were staged here beginning with Ezzard Charles' 1949 world heavyweight title defense against local fan favorite Pat Valentino.
One can guess where this is heading. Bit by bit, the Bay Area boxing scene became fallow. In the eyes of the Chronicle higher-ups, Fiske came to be seen as superfluous. In 1992, the paper let him go. "Punching The Bag" died after an amazing 43-year run.
Fiske hastened his demise as a newspaperman by his disinclination to become more versatile. He never wanted to cover any sport other than boxing. His attraction to the sweet science was manifested in his vast collection of boxing memorabilia which dominated every room of his home.
In 1994, Fiske was persuaded to resurrect his column for "Professional Boxing Update" and its sister publication, "Flash." These were 12-page newsletters cranked out by a fellow from Capitola, CA, named Virgil Thrasher, a big boxing buff with a second sideline as a blues harmonica player.
At their peak, Thrasher's newsletters had 6000 subscribers, 10 percent overseas. Circulation-wise, this was a big comedown for Fiske, but he was too professional to approach his assignments half-heartedly. Although he held a grudge against his former employer, his bitterness surfaced only once.
When the Chronicle made no mention of the passing of World War II era lightweight champion Ike Williams, Fiske carped that the sports department was run by clowns more attuned to women's volleyball than to matters of significance.
"Professional Boxing Update" and "Flash" were modest endeavors, but the contributors were first-rate, most especially during the mid-1990s. Jack Fiske was then in good form, as was acerbic Las Vegas oddsmaker Herb Lambeck, a peerless boxing pricemaker. In those days, no one was better at dissecting a forthcoming fight than lead writer Graham Houston, himself a Future Hall of Famer. Houston, who was the North American correspondent for several British publications, stayed on with Thrasher's newsletters until the very end.
For some subscribers, these publications functioned mostly as tip sheets. When the opinions of Houston and Lambeck dovetailed, one could wager with a high degree of confidence.
Within four years of joining PBU/Flash, Jack Fiske's health began to fail and he was unable to meet his deadlines. To ease Fiske's slide to infirmity, Thrasher took to reprinting some of his old Chronicle columns.
When Virgil Thrasher launched his newsletters in 1985, he stole readers from established magazines by delivering information in a timelier fashion. Ironically, he became a victim of the same force. A new generation of fight fans, weaned on the internet, demanded updates quicker than the mailman could bring.
It would have been nice if Thrasher had continued on for a few more weeks, thereby affording readers a tribute to Jack Fiske on the occasion of his passing. But at least Fiske wasn't entirely forgotten.
In 2003, at age 85, Fiske was ushered into the International Boxing Hall of Fame. As is the custom when an inductee passes away, the flag atop the Canastota shrine was lowered to half-staff when news arrived of his passing.
Check out more boxing news on video at the Boxing Channel 
To comment on this story in the Fight Forum CLICK HERE
Michael Coffie vs. Darmani Rock Smacks of Joe Joyce vs. Daniel Dubois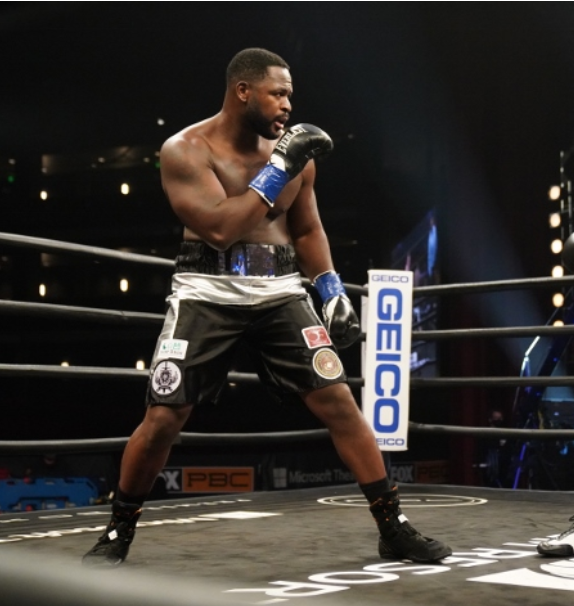 Although it wasn't a world title fight, the match between Joe Joyce and Daniel Dubois which took place in London on the Saturday after Thanksgiving, attracted a lot of buzz. Only one heavyweight bout in 2020 was more eagerly anticipated, that being the rematch in February between Tyson Fury and Deontay Wilder.
Joyce vs. Dubois was that rare pairing of two undefeated heavyweights who were roughly at the same stage of their career. Dubois was 15-0 (14 KOs) heading in; Joyce was 11-0 (10).
And that brings us to the crossroads fight on Jan. 30 at the LA Shrine Expo between Darmani Rock (17-0, 12 KOs) and Michael Coffie (11-0, 8 KOs). Unlike Joyce vs. Dubois, this is not a well-marinated showdown, but yet there are some parallels, most notably it's a match between unbeaten heavyweights in which the victor will undoubtedly make a big jump in public esteem and the loser, more than likely, will be pushed back into the shadows.
There was a big age gap in the Joyce-Dubois fight. The 35-year-old Joyce was the older man by 12 years. Likewise, Rock vs. Coffie features a young old-timer vs. an opponent who is merely young.
Michael Coffie, 34, came to boxing late after serving eight years in the Marine Corps. He entered the New York City Golden Gloves tournament on a whim and with virtually no formal training and yet he succeeded in reaching the finals.
When Coffie (pictured)  turned pro, his manager was none other than Randy Gordon, the former chairman of the New York State Athletic Commission who has kept his hand in boxing as a journalist and radio personality, co-hosting a boxing-themed talk show on Sirius FM with Gerry Cooney. Gordon knows more than a little about heavyweights, having been involved with Bonecrusher Smith who was briefly (very briefly) the WBA world heavyweight champion.
"(Bonecrusher) was not anywhere near the fighter that Mike is," Gordon told Hall of Fame boxing writer Bernard Fernandez on the occasion of Coffie's pro debut in Bethlehem, Pennsylvania. On that night, Coffie needed only 61 seconds to dismiss his opponent, ending the contest with a short right hand. The sacrificial lamb, wrote Fernandez, "went down like an anvil dropped in the ocean."
In his most recent fight, on Nov. 7, Coffie was matched against Minnesota veteran Joey Abell, a noted spoiler. Abell would have been a good measuring rod for assessing Coffie's progress, but unfortunately the bout was over almost before it started. Early in the second round, Abell suffered a biceps injury while throwing a punch and couldn't continue.
The "A" side in this fight, however, isn't Coffie but the other guy. Darmani Rock, 24, had an outstanding amateur career, winning several important tournaments including the 2014 Youth World Championships in Sofia, Bulgaria. Rock was upset in the finals of the 2016 Olympic Trials and then turned pro, signing with Roc Nation, the deep pockets sports management company founded by Jay-Z.
Questions have been raised, however, about Rock's dedication. He weighed 278 pounds in his last fight, 30 pounds more than in his pro debut. (Coffie's fighting weight also hovers around 270 and he is the same approximate height – both are listed at 6'5" — but Coffie has always been big.)  Moreover, Rock has been inactive for 15 months and may have trouble shaking off the rust.
Darmani Rock hails from Philadelphia; Michael Coffie from Brooklyn, more fodder for the tub-thumpers. Philadelphia was the stomping grounds of Smokin' Joe Frazier. The City of Brotherly Love has arguably produced more good prizefighters per capita than any city in the country. Brooklyn spawned Mike Tyson, Riddick Bowe, and Shannon Briggs, all of whom bubbled out of gritty Brownsville which also happens to be the neighborhood where Michael Coffie spent much of his youth until he was spirited away to a less threatening environment by foster parents.
I don't want to get carried away with the Joyce-Dubois analogy. Joe Joyce had a stronger amateur pedigree than Darmani Rock. Daniel Dubois had a spectacular run leading up to his match with Joyce including a one-sided triumph over well-regarded Nathan Gorman. Moreover, neither Joyce nor Dubois had ever fought an opponent with a losing record. The same can't be said of Coffie and Rock who have built their records on the backs of the usual suspects. Darmani Rock's last two opponents were both 42 years old.
Moreover, Coffie vs. Rock isn't the main attraction on the PBC card. Top billing goes to Caleb Plant's 168-pound title defense against Caleb Truax.
As we recall, the Joyce-Dubois fight produced a major upset. Dubois was understood to be faster on his feet and more heavy-handed – considered more likely to turn the tide with a single punch – but youth was not served on that night at the historic Church House in Westminster. Joyce methodically peppered Dubois with his jab which caused a big lump to develop over Dubois's left eye. The eye eventually shut completely and the fight ended in the 10th round with Dubois taking a knee and allowing himself to be counted out. Joyce's victory elevated him to #2 in the WBO rankings, a notch below Oleksandr Usyk who is potentially his next opponent.
One doesn't know what will transpire when Coffie fights Rock, but as Michael Buffer would say, "someone's 'O' will have to go." Fights of this nature are inherently intriguing and that goes double when the combatants are heavyweights.
Check out more boxing news on video at the Boxing Channel 
To comment on this story in the Fight Forum CLICK HERE
"One Night in Miami": Film Review by Thomas Hauser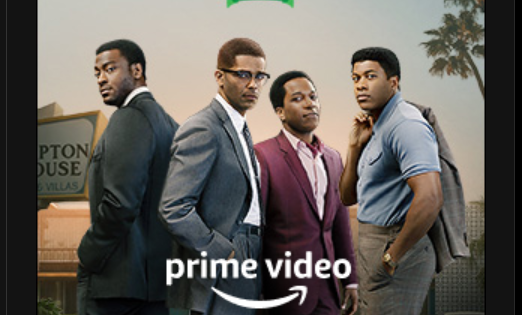 On February 25, 1964, Cassius Marcellus Clay Jr. defeated Charles "Sonny" Liston in Miami Beach over the course of six remarkable rounds to claim the heavyweight championship of the world. Late that night, the new champion found himself in a room at Hampton House (a black hotel in segregated Miami) with Malcolm X, several other followers of Nation of Islam leader Elijah Muhammad, and football great Jim Brown. Soul singer Sam Cooke (a friend of Clay's) had been at the fight, but there's no historical record of his being in the hotel room with the others at that time.
One Night in Miami is built around imagining what transpired in that room amongst Malcolm X, Cassius Clay, Jim Brown, and Sam Cooke. Directed by Regina King from a screenplay by Kemp Powers, it's available on Amazon Prime.
The film fits into the genre known as historical fiction. Dramatic license was taken. Viewers should understand that, at times, it's allegorical rather than an accurate factual recounting. The larger question is whether the film is impressionistically honest. The answer is "yes."
One Night in Miami begins with the 1963 fight between Clay and Henry Cooper in London. It then segues to Cooke being treated rudely by an all-white audience at the Copacabana, followed by Jim Brown (the greatest running back in National Football League history) being reminded by a patronizing southern gentleman that he's just a "n—–." Next, we see Malcolm as the Nation of Islam's most charismatic spokesman, after which the scene shifts to Liston-Clay I.
Thirty-four minutes into the film, the drama moves to Hampton House.
Malcolm X, Cassius Clay, Jim Brown, and Sam Cooke were prominent in different ways. Each was young, black, and famous. But Malcolm was a social and religious figure of considerable intellect while the other three were known as entertainers.
The dialogue between the four men is light at first and then turns serious.
Malcolm is played by Kingsley Ben-Adir. On what should have been one of the greatest nights of his life, his world is slipping away. His deadly rupture with Elijah Muhammad is almost complete. Soon, Clay will abandon him. Ben-Adir comes across as a bit weaker and more tentative than one might expect, although Malcolm's intellect is evident in his performance.
It's hard to imagine anyone playing Cassius Clay well except the young Muhammad Ali. But Eli Goree bears a resemblance to Clay and is pretty good in the role.
Jim Brown was an intimidating physical presence. Aldis Hodge lacks this physicality but his performance is solid.
Leslie Odom Jr, who plays Sam Cooke, has star quality. He's the only one of the four major actors who has the charisma and presence of the man he's portraying. But as a result, Cooke has a stronger on-screen persona than Malcolm. That's a problem as tensions between the two men boil over.
Toward the end of the film, Malcolm reveals that he intends to leave the Nation of Islam because of differences with Elijah Muhammad and will found a new organization.
"Who's gonna be in this new organization?" Clay asks.
"I think lots of people will follow me over," Malcolm answers. "Especially if you come with me."
Clay, of course, didn't follow Malcolm. He sided with Elijah Muhammad. One year later, he and Jim Brown were the only participants from the hotel room gathering as portrayed in the film who were still alive. Sam Cooke was shot to death in a California motel on December 11, 1964. On February 21, 1965, Malcolm was assassinated at the Audubon Ballroom in Harlem.
One Night in Miami cautions us that our icons are flesh and blood human beings with strengths and flaws. In its best moments, the film is a powerful reminder that the issues of self-respect, black empowerment, and racial equality are timeless.
Pictured left to right: Aldis Hodge (Jim Brown), Kingsley Ben-Adir (Malcolm X) Leslie Odom Jr (Sam Cooke) Eli Goree (Cassius Clay)
Thomas Hauser's email address is thomashauserwriter@gmail.com. His most recent book – Staredown: Another Year Inside Boxing – was published by the University of Arkansas Press. In 2004, the Boxing Writers Association of America honored Hauser with the Nat Fleischer Award for career excellence in boxing journalism. In 2019, he was selected for induction into the International Boxing Hall of Fame.
Check out more boxing news on video at the Boxing Channel 
To comment on this story in the Fight Forum CLICK HERE