The 50 Greatest Featherweights of all Time Part Two: 40-31
THE GREATEST FEATHERWEIGHTS, PART TWO OF A FIVE-PART SERIES: Legacy used to be a big word but as Lou Dibella puts it in "Rocky Balboa", "every jock has a legacy these days."
If the clothes make the man then the results make the legacy.  Sometimes the narrowest of decisions can spell the difference between historical impact and interminable exclusion. Sometimes it is fair; often it isn't. But that is why we watch. The turn of the coin is so often the turn of the screw, and if there was no pain for the loser what is at stake becomes unclear.
Also, this is boxing: there's always a comeback.
More than one comeback impacts Part Two of the Fifty Greatest Featherweights of all time.
40 – Antonio Esparragoza (30-2-4)
Antonio Esparragoza was one of the more outstanding lineal champions to hold the true featherweight championship in the wake of the last great divisional king, Eusebio Pedroza. He held the title from 1987 to 1991 and staged an impressive seven defenses, albeit against middling competition.
His best scalp was that of Steve Cruz, who held the legitimate championship when Esparragoza came calling. Cruz had taken the title from Barry McGuigan in a fight of the year candidate, needing the two knockdowns he dug out in the fifteenth and final round to edge the narrowest of decisions. Cruz was proven under fire; Esparragoza took him out in twelve. It was an astonishing title-winning performance, a fast-handed fuselage of punches winging in behind a rhythm-busting jab. Esparragoza was a hideous opponent, lengthy, ice-cool, hard-hitting and granite-chinned, stopped just once very early in his career.
Probably he did not scale the heights of the Cruz fight again. He managed only a draw against top contender Marcos Villasana, making his victories over Johnny De La Rosa and Jose Marmolejo his next best wins; he failed to entertain Jeff Fenech, which may have been a fight for the ages.
39 – Young-Kyun Park (28-3-1)
Antonio Esparragoza's prime was short, and the man who took advantage was Young-Kyun Park who out-mauled and out-worked the Venezuelan in South Korea in 1991. Esparragoza promptly retired, Park the new legitimate featherweight champion of the world.
Best for best, Esparragoza looks more impressive on film but Park staged one more successful title defense and, of course, defeated Esparragoza, not always the final word in these matters but hard to ignore on this occasion.
Of those fights which are readily available, however, the best example of Park's style is the first of three torrid fights with Eloy Rojas. Park boxes like a man possessed, threshing, wrestling, fouling and bulling his way to a clear points win, Marciano's ghost come to life and absolutely furious. There has never been a fighter quite like Park, in truth, but it did not prevent him putting together more title defenses than any other featherweight post-Pedroza. Outside of Rojas, his opposition was not exceptional as he repeatedly chose to take the soft option offered up by the WBA rather than face the best available.
It was Rojas, who suffered a lengthy and bemusing mauling in his first fight with Park, who returned to unseat him via split decision in 1993.
38 – Johnny Famechon (56-5-6)
Frenchman Johnny Famechon was the caretaker of the featherweight championship during Vicente Saldivar's brief retirement, holding the title in 1969 and 1970. When Saldivar returned, he was powerless to resist and retired in the wake of that defeat.
For all that he was only keeping the title warm for the brilliant Mexican, he met legitimate competition both in earning the right to fight for, and in guarding the gold.
He took the vacant title against Jose Legra in 1969, boxing behind a lightning jab and employing equally quick and unexpected movement. He earned that shot, in the main, by beating Don Johnson out in his adopted home country of Australia, taking an unpopular decision protested even by a partisan home crowd; but there would be not protesting when he travelled to London to meet Legra who was on a fifty fight winning streak. Famechon ended that streak by out-slicking the slickster.
He was presented, then, with the deadly Fighting Harada.
Harada was a serious proposition at flyweight and a lethal one at bantamweight; up at featherweight he was clearly outsized, but still boxed his way to the #3 slot as a 126lb contender. The first fight between the two was desperately close. Famechon scored often and well with a left jab; Harada scored often and well with a right hand and a body attack. The result, a victory for Famechon by a single point, was controversial, not least because referee Willie Pep at first announced the contest a draw, but also because Harada had dropped Famechon three times, himself visiting the canvas just once. Personally, I am unclear as to where the extra points for Famechon had come from, and I scored it a narrow victory for Harada.
Famechon did the right thing though, travelling to Japan for the rematch and ending any discussion by scoring a fourteenth round knockout. It sealed his legacy for all Saldivar would soon reveal his limitations, as he did for so many of that era's featherweights.
37 – Howard Winstone (61-6-0)
That the Welsh idol Howard Winstone has cracked the top forty will be of little comfort to his countrymen, should any of them be reading. They will want to see "The Welsh Wizard" much higher.
Unfortunately, Winstone's three tilts at the world featherweight championship ended in brave failure. Three times he went to the mat with the seemingly invincible Vicente Saldivar and three times he was bested. Branded an "epic trilogy" by the BBC, these fights were, in all honesty, not particularly close.
Winstone started well in the first contest, jabbing with that gorgeous left and maintaining the distance; but he was steadily ground down, then cut and finally out-classed by the deadly champion. The Associated Press awarded Winstone just three of the fifteen rounds. He started well in the second fight, too, but finished it in a storm of abuse as Saldivar found his way all the way in to heap punishment upon his game foe. I found four rounds for the Welshman in that fight. In the third, Winstone's corner took the action it should have taken in the second fight and pulled Winstone during a torrid twelfth. There was simply nothing he could do with Saldivar.
He did pick up an alphabet strap in his very next fight against top contender Mitsunori Seki. Seki, like Saldivar, was a southpaw, and like Winstone he was a Saldivar victim. Their fight was quick-paced and satisfying but the ending was disappointing as the referee pulled Seki with a cut above the eyebrow in the ninth, perhaps prematurely.
Jose Legra took the strap from him in his very first defense, something of a massacre as Winstone was dropped in the first round and cut above and below his long suffering left eye causing a fifth round stoppage that certainly was not premature.
Either no champion at all or not a great one depending upon your perspective then, but Winstone's longevity as a contender was considerable. He ranked among the ten best in the world in the division for most of the 1960s and already held a close decision win over Jose Legra at the time of their second bout. In addition he defeated the excellent and highly rated American Don Johnson on two separate occasions and holds victories over fringe contenders Richard Sue and Yves Desmarets. He was the British and European featherweight champion in a time when such titles held more meaning than they do today and was the proud owner of the most cultured left hand in British boxing prior to the emergence of Ken Buchanan.
36 – Ernesto Marcel (40-4-2)
Elegant and blessed with extraordinary balance, Ernesto Marcel may be my favorite of all the great Panamanian stylists. Equally comfortable circling or backing his opponent up with technically sure punching, he defines his given style as well as any fighter which is why it is such a shame that he met so few ranked men in his career, something made all the more frustrating for the fact that it perhaps was not Marcel's fault. Had he been awarded the decision in his 1971 title fight with Kuniaki Shibata, he perhaps would have faced some top opponents in what I suspect would have been a hatful of title defenses.
He did not win that fight, however, despite dominating the action while mobile and despite his winning most of the exchanges Shibata was able to force. It was a beautiful performance that brought him ten of the fifteen rounds on my card and should have brought him the title. Sadder still, he would never go on to right that wrong, although he did lift an alphabet strap from Antonio Gomez the following year and stage four defenses; the last of these is the reason for his gaining this slot.
Alexis Arguello, "El Flaco Explosivo" was his opponent that night and Marcel beat him like he was his daddy. Arguello came out steaming, attacking directly, but within thirty seconds Marcel was landing booming punches of his own, using Arguello's momentum against him to shoot withering hooks and sneak rights through and around that lengthy reach. In the seventh he landed so many punches as to give the fight the appearance of a technical mismatch.
Arguello would get better, but this was an astonishing achievement.
Marcel had promised before the fight that he would retire, win, lose or draw and he stayed true to his word.
35 – Chris John (48-1-3)
Chris John was never the lineal champion of the world, but rather a strapholder. I think most people think that this is a matter of no concern, a technicality, but this is not the case, and John is a good example as to why.
In order to begin a new reign as true champion a fighter has to do one of two things. First, he can beat the reigning lineal champion. This makes him the best fighter of his poundage in the world; secondly, he can become one of the top two contenders in the world and then defeat the other man who makes up the top two. Now consider – what is the difference between a lineal champion and a strapholder? The answer is that the lineal champion has beaten the very best fighter in the world at his weight, excepting himself. The beltholder has not as a general rule (occasionally a true champion running scared of a challenger brings the whole house of cards tumbling down; see Alvarez-Golovkin for a perfect example).
Having never done that, John does not receive quite as much credit as some might expect for his "title" run in the 2000s. He boxed most of his early contests at home, in this case Indonesia, where he built himself a record of 48-0-3 before losing his final contest in 2013.
That astonishing run, almost all of it boxed at featherweight, included a perfectly reasonable win over the great Juan Manuel Marquez, as discussed in Part 1. It also included victories over American Rocky Juarez in Las Vegas and Hiro Enoki in Tokyo at times when both men were ranked in the top five. The Enoki fight is recommended for any reader who hasn't seen it; John eschews his usual careful jab-boxing and goes chest to chest with the rugged Japanese, the result a lo-fi classic.
34 – Eugene Criqui (101-16-5)
Parisian Eugene Criqui was the featherweight champion of the world in 1923 and a legitimate centurion, a man with more than a hundred victories under his belt.
There was, perhaps, a little snobbery in the American press surrounding that record, built, as it was, outside of the USA. But Criqui was learning his trade, and not just in his native France but on the road, in Belgium, in Morocco, in Britain, and Australia. By the time he crossed the Atlantic he had served an early apprenticeship that saw him try and fail three times to win the European featherweight title and a later one, which saw him annex the belt and defend it three times before relinquishing it undefeated to cross the sea and win himself the big prize.
Earlier, his boxing career had been interrupted by the First World War. He had seen action at the slaughterhouse that was Verdun and sustained a bullet wound to the face. This was a serious man.
The champion was Johnny Kilbane, another serious man who had reigned as the division's king for more than a decade; within moments of the opening bell of his New York date with Criqui, Kilbane knew he was in for a serious discussion. Criqui drilled him repeatedly with right hands to the body that drew a laugh from the champion. "The laugh was not real," The Brooklyn Daily Eagle noted dryly.
At the opening of the sixth Kilbane was arguably without a single round for his trouble and even his fake smile was long gone. In that round Criqui was merciless, battering Kilbane's body and forcing him back before detonating a wild right-handed swing on his chin. The great reign of Johnny Kilbane was at an end via the only stoppage loss he would ever suffer at the weight.
Criqui didn't last. Johnny Dundee pounded out a vicious points win over him in a broiling Polo Grounds the following month. But here he stands on merit, nonetheless. It is true that France did not produce the type of competition that America did, that Mexico did, even that Britain or perhaps Australia did, but Criqui's grounding was good enough that he was able to crush America's longest reigning champion.
33 – Fidel LaBarba (69-15-6)
Fast, slippery and armed with an unerring punch, converted southpaw Fidel LaBarba was never a featherweight champion but he built the resume of one.
After coming out of retirement in 1928, the former flyweight king flirted with bantamweight but after posting losses to Kid Francis and Kid Chocolate he concluded it was not for him and departed for featherweight where he would make a new career in the 1930s. His decision was borne out not least by revenge over Francis and Chocolate. Bear in mind that those losses took place at bantam and do not harm his standing here whereas the victories took place at featherweight and are considered accordingly.
Other major scalps included Bud Taylor, the former bantamweight champion who had joined him on his featherweight campaign, and made mark enough to earn himself a ranking in his new division. LaBarba climbed from the canvas to earn himself a decision in April of 1930, a trick he turned again seven months later in a rematch. Naturally bigger men, too, struggled, Chicagoan Varias Milling unable to come to terms with LaBarba's shadowy boxing in 1932 when the former flyweight took the time to dust him off three times; Tommy Paul boxed a draw with no less a figure than Panama Al Brown before he met LaBarba in April of 1930 – LaBarba handed him the usual serving of ten round decision loss. Claude Varner fared little better and Earl Mastro, then ranked number two in the world, dropped a decision to the New Yorker at a crucial time in his hunt for the title
For all that, LaBarba's own hunt for the title came to nothing, turned away by the brilliant Battling Battalino when his opportunity came in May of 1931. He does hold a victory over a future title-holder, however, dominating Petey Sarron in a one-sided drubbing a year after his failed title-tilt; probably it was his best performance at the weight.
So, a stirring campaign with shades of a champion's dominance sees LaBarba obtain a higher ranking than I expected, for all that his failure to take the title remains a limiting factor.
32 – Baby Arizmendi (87-26-14)
Contrary to popular belief, Baby Arizmendi did not beat Henry Armstrong at 126lbs. He weighed in over the modern super-featherweight limit for their 1934 contest, 130lbs on the nose for their first contest in 1935, 132lbs in in 1938 and 136lbs in 1939. The two men did hit the featherweight mark for 1936 contest, but Armstrong was the victor.
That said, he did beat some wonderful fighters including Mike Belloise and Fidel LaBarba, both ranked #2 in the world at that time, the storied Eddie Shea, Varias Milling and Tommy Paul. His finest moment at featherweight came against another towering figure in that division's history, Freddie Miller. Both Miller and Arizmendi laid claim to the legitimate championship in the mess that was the featherweight division between the retirement of Battling Battalino and the emergence in earnest of Henry Armstrong, but neither claim is generally recognized today. Still, when the two met in 1933 they were unquestionably among the two best featherweights in the world; Miller shaded that one, but Arizmendi's revenge the following year was terrible. Miller dropped him with a thumping right hand in the third, but Arizmendi pulled himself up and then pulled himself together, unleashing a hellish body attack to bank every remaining round.
Like LaBarba, Arizmendi was never the legitimate featherweight champion of the world, but he sneaks in ahead of LaBarba here based upon his victory in their meeting.
31 – Marco Antonio Barrera (67-7)
Given how closely the two are linked it is perhaps fitting that this accounting of Marco Antonio Barrera's ranking begins with a discussion of Erik Morales. Morales did not make this list.
This seems odd given how closely matched Morales and Barrera appeared and indeed, Morales came extremely close to making the cut; he was unlucky #51. The main reason for his exclusion is that Morales defeated very few ranked contenders at the poundage. This is the gold standard because it tells us who an opponent was at the time of the meeting and Morales staged some very strange matches at 126lbs. His 2003 meeting with Eddie Croft, for example, was a disgrace; his 2001 meeting with In-Jin Chi was fun but it would be another three years before Chi was ranked at the lofty heights of #2. Erik's key fights at the featherweight limit were against Barrera, a loss, Guty Espadas Jnr., a desperately close fight that he won without enhancing his reputation and, his best performance at the weight, a victory over the smaller Paulie Ayala.
Barrera, on the other hand, did the business at 126lbs and perhaps the most noteworthy example is his deconstruction of the mercurial Prince Naseem Hamed.
Barrera had drifted up to featherweight on a few occasions before his 2001 meeting with Hamed, but nothing meaningful occurred. Hamed was his baptism at the poundage and it was expected to be one of fire, one that made him a 3-1 underdog; not a bit of it. Barrera crushed Hamed. His plan, to circle away from that left hand, to remain compact and disciplined in defense, to produce a natural egress of punching opportunities, worked beautifully and it is hard to think of a fighter more perfectly suited to execute it than Barrera. Where Hamed is unbalanced, Barrera is poised; where Hamed is unorthodox, Barrera is technically sound with the heart, the drive and the speed to deliver. When, in the twelfth, he drove Hamed's head into the turnbuckle and, allegedly, asked him the rhetorical question, "who's your daddy now?!" it was a final absolution of Barrera's dominance over him.
The following year Barrera rematched Morales, to whom he had lost at 122lbs. He obtained his revenge although the fight was so close as to be reasonably called either way; but the unanimous decision went the way of Barrera rendering them different classes at featherweight in a historical sense.
On such turns of the coin are legacies made.
More coin tosses next week.
Check out more boxing news on video at The Boxing Channel.
The BWAA Shames Veteran Referee Laurence Cole and Two Nebraska Judges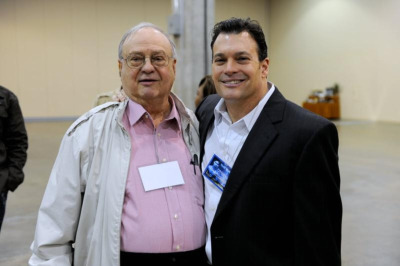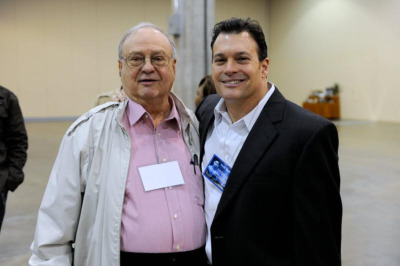 In an unprecedented development, the Boxing Writers Association of America has started a "watch list" to lift the curtain on ring officials who have "screwed up." Veteran Texas referee Laurence Cole and Nebraska judges Mike Contreras and Jeff Sinnett have the unwelcome distinction of being the first "honorees."
"Boxing is a sport where judges and referees are rarely held accountable for poor performances that unfairly change the course of a fighter's career and, in some instances, endanger lives," says the BWAA in a preamble to the new feature. Hence the watch list, which is designed to "call attention to 'egregious' errors in scoring by judges and unacceptable conduct by referees."
Contreras and Sinnett, residents of Omaha, were singled out for their scorecards in the match between lightweights Thomas Mattice and Zhora Hamazaryan, an eight round contest staged at the WinnaVegas Casino in Sloan, Iowa on July 20. They both scored the fight 76-75 for Mattice, enabling the Ohio fighter to keep his undefeated record intact via a split decision.
Although Mattice vs. Hamazaryan was a supporting bout, it aired live on ShoBox. Analyst Steve Farhood, who was been with ShoBox since the inception of the series in 2001, called it one of the worst decisions he had ever seen. Lead announcer Barry Tompkins went further, calling it the worst decision he has seen in his 40 years of covering the sport.
Laurence Cole (pictured alongside his father) was singled out for his behavior as the third man in the ring for the fight between Regis Prograis and Juan Jose Velasco at the Lakefront Arena in New Orleans on July 14. The bout was televised live on ESPN.
In his rationale for calling out Cole, BWAA prexy Joseph Santoliquito leaned heavily on Thomas Hauser's critique of Cole's performance in The Sweet Science. "Velasco fought courageously and as well as he could," noted Hauser. "But at the end of round seven he was a thoroughly beaten fighter."
His chief second bullied him into coming out for another round. Forty-five seconds into round eight, after being knocked down for a third time, Velasco spit out his mouthpiece and indicated to Cole that he was finished. But Cole insisted that the match continue and then, after another knockdown that he ruled a slip, let it continue for another 35 seconds before Velasco's corner mercifully threw in the towel.
Controversy has dogged Laurence Cole for well over a decade.
Cole was the third man in the ring for the Nov. 25, 2006 bout in Hildalgo, Texas, between Juan Manuel Marquez and Jimrex Jaca. In the fifth round, Marquez sustained a cut on his forehead from an accidental head butt. In round eight, another accidental head butt widened and deepened the gash. As Marquez was being examined by the ring doctor, Cole informed Marquez that he was ahead on the scorecards, volunteering this information while holding his hand over his HBO wireless mike. The inference was that Marquez was free to quit right then without tarnishing his record. (Marquez elected to continue and stopped Jaca in the next round.)
This was improper. For this indiscretion, Cole was prohibited from working a significant fight in Texas for the next six months.
More recently, Cole worked the 2014 fight between Vasyl Lomachenko and Orlando Salido at the San Antonio Alamodome. During the fight, Salido made a mockery of the Queensberry rules for which he received no point deductions and only one warning. Cole's performance, said Matt McGrain, was "astonishingly bad," an opinion echoed by many other boxing writers. And one could site numerous other incidents where Cole's performance came under scrutiny.
Laurence Cole is the son of Richard "Dickie" Cole. The elder Cole, now 87 years old, served 21 years as head of the Texas Department of Combat Sports Regulation before stepping down on April 30, 2014. At various times during his tenure, Dickie Cole held high executive posts with the World Boxing Council and North American Boxing Federation. He was the first and only inductee into the inaugural class of the Texas Boxing Hall of Fame, an organization founded by El Paso promoter Lester Bedford in 2015.
From an administrative standpoint, boxing in Texas during the reign of Dickie Cole was frequently described in terms befitting a banana republic. Whenever there was a big fight in the Lone Star State, his son was the favorite to draw the coveted refereeing assignment.
Boxing is a sideline for Laurence Cole who runs an independent insurance agency in Dallas. By law in Texas (and in most other states), a boxing promoter must purchase insurance to cover medical costs in the event that one or more of the fighters on his show is seriously injured. Cole's agency is purportedly in the top two nationally in writing these policies. Make of that what you will.
Complaints of ineptitude, says the WBAA, will be evaluated by a "rotating committee of select BWAA members and respected boxing experts." In subsequent years, says the press release, the watch list will be published quarterly in the months of April, August, and December (must be the new math).
Check out more boxing news on video at The Boxing Channel
In Boxing, the Last Weekend of July was Chock Full of Surprises
The first upset of last weekend occurred in an undercard bout on the big show at London's O2 Arena. David Allen, a journeyman with a 13-4-2 record, knocked out previously undefeated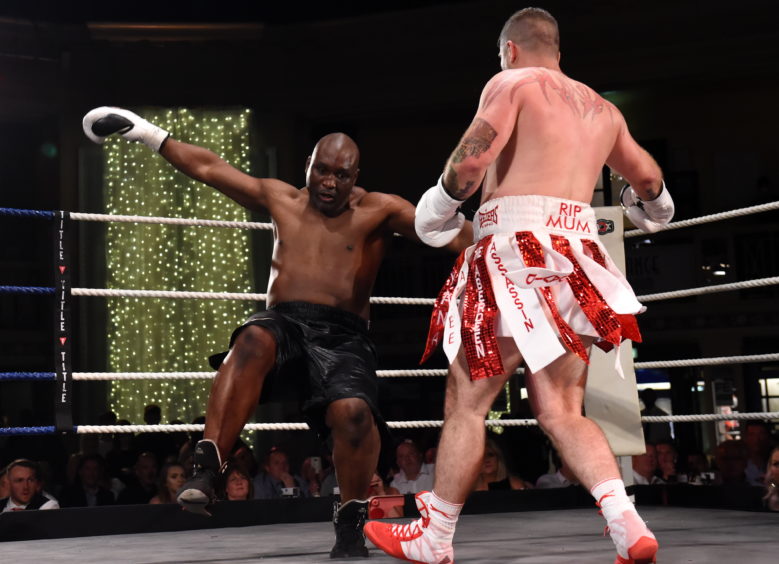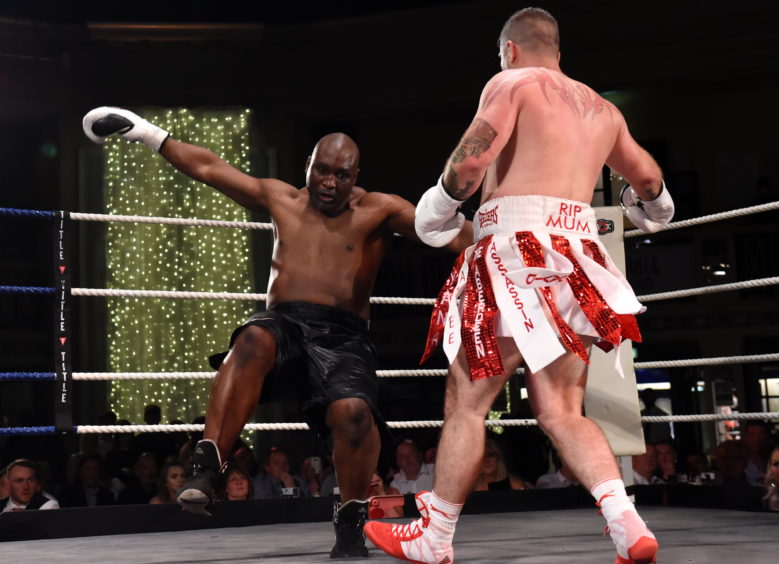 The first upset of last weekend occurred in an undercard bout on the big show at London's O2 Arena. David Allen, a journeyman with a 13-4-2 record, knocked out previously undefeated Nick Webb (12-0, 10 KOs) in the fourth round. Allen said that he intended this to be his final fight, but will now hang around awhile.
In hindsight, this was an omen. Before the show was over, upsets – albeit mild upsets – were registered in both featured bouts. Dereck Chisora, trailing on the scorecards, stopped Carlos Takam in the eighth. Dillian Whyte outpointed Joseph Parker. And later that same day, in Kissimmee, Florida, Japanese import Masayuki Ito made a big splash in his U.S. debut, beating up highly touted Christopher Diaz.
– – – –
Joseph Parker is quite the gentleman. Following his loss to Dillian Whyte, Parker was gracious in defeat: "I say congratulations to Dillian. I gave it my best. The better man won."
In case you missed it, Whyte survived a hoary moment in the final round to win a unanimous decision. Most everyone agreed that the decision was fair but there were a few dissenters. Well known U.K. boxing pundit Steve Bunce said, "I thought Parker deserved a draw." Bunce noted that the scribes sitting near him were in complete accord that the most lopsided score (115-110) was far too wide.
We've seen fighters grouse that they were robbed after fights that were far less competitive. Parker's post-fight amiability was all the more puzzling considering that he had a legitimate beef that referee Ian John Lewis was too lax, enabling Whyte to turn the contest into a street fight.
Parker's trainer Kevin Barry was all on board with the selection of Lewis. "He's a very highly qualified guy who I think is the best British referee," he said. But Barry changed his tune after the fight, saying that there were at least two occasions when Lewis should have deducted a point from Whyte.
Veteran Australian boxing writer Anthony Cocks said that going forward, Parker, a soft spoken, mild mannered man, needs to have more of a mongrel in him. Cocks noted that when Whyte transgressed, Parker's response was to look at the ref with a bemused expression. The first time that Whyte bent the rules, opined Cocks, Parker should have hit him in the balls.
– – – –
Top Rank hasn't had much luck with their Puerto Rican fighters lately. First there was Felix Verdejo. Hyped as the next Felix Trinidad, the 2012 Olympian was 22-0 when his career was interrupted by a motorcycle accident. He won his first fight back in Puerto Rico, but was then exposed by Tijuana's unheralded Antonio Lozada Jr. who stopped him in the 10th round at the Theater of Madison Square Garden on St. Patrick's Day, 2018.
More recently, Top Rank gave a big build-up to Christopher Diaz, but Diaz, the 2016 ESPN Deportes Prospect of The Year, also hit the skids after starting his pro career 23-0. Diaz was upset on Saturday by Masayuki Ito in a match sanctioned for the vacant WBO 130-pound title.
Unlike Verdejo, Diaz was still standing at the final bell, but he was taken to the cleaners by his Japanese opponent who won comfortably on the scorecards.
– – – –
Russia's Vladimir Nikitin made his pro debut on the Diaz-Ito undercard. Nikitin won every round of a 6-round contest.
If the name sounds vaguely familiar, this is the guy who defeated top seed Michael Conlan in a quarterfinal bantamweight match at the Rio Olympics. The decision, which Conlan greeted with a middle finger salute to the judges, was widely seen as a heist.
In signing new prospects, Top Rank honcho Bob Arum likes to gather up fighters who compete in the same weight class as fighters that he already controls. This sets up a scenario where he can double dip, extracting a commission from the purse of both principals.
The cluster is most pronounced in the lower weight classes. These fighters, listed alphabetically, are currently promoted or co-promoted by Top Rank: junior bantamweight Jerwin Ancajas (31-1-1), junior featherweight Michael Conlan (8-0), featherweight Christopher Diaz (23-1), super bantamweight Isaac Dogboe (19-0), super bantamweight Jessie Magdaleno (25-1), super bantamweight Jean Rivera (14-0), featherweight Genesis Servania (31-1), bantamweight Shakur Stevenson (7-0), bantamweight Antonio Vargas (7-0), featherweight Nicholas Walters (26-1-1).
The aforementioned Nikitin launched his pro career as a featherweight.
– – – –
In July of 2004, Danny Williams knocked out Mike Tyson in the fourth round at Louisville. Iron Mike had one more fight and then wisely called it quits. Williams had 48 more fights, the most recent coming last weekend in Aberdeen, Scotland.
Williams was stopped in the 10th round by a local man, 35-year-old Lee McAllister, whose last documented fight had come in 2013. In that bout, McAllister, carrying 140 pounds, outpointed a Slovakian slug in a 6-round fight. During his hiatus from boxing, McAllister (that's him in the red and white trunks), served a 9-month prison sentence for assaulting a patron while working in an Aberdeen kebab shop.
Danny Williams' weight wasn't announced, but in his three fights prior to fighting McAllister he came in a tad north of 270 pounds. He reportedly out-weighed McAllister by 4 stone (56 pounds), likely a loose approximation.
Williams is a product of Brixton, the hardscrabble Afro-Caribbean neighborhood in South London that also spawned Dillian Whyte. But he has no intention of going back there. After the McAllister fight, in which he was knocked down three times, he said he was retiring to Nigeria where he had a job waiting for him as a bodyguard.
– – – –
The ink was barely dry on the weekend's events when news arrived that Tyson Fury was close to signing for a December bout with WBC heavyweight titlist Deontay Wilder. On social media, Fury said the deal was almost done and Fury's promoter Frank Warren confirmed it while saying that it was conditional on Fury looking good when he opposes Francesco Pianeta on Aug. 18 at the Windsor Park soccer stadium in Belfast. Fury vs. Pianeta underpins Carl Frampton's WBO featherweight title defense against Luke Jackson.
As to whether he would be ready to defeat Wilder after only two comeback fights, Fury, who turns 30 this month, said he was ready to beat Wilder on the day he was born.
Deontay Wilder is disappointed that his dream match with Anthony Joshua won't happen until next spring at the earliest, but there are plenty of options out there for him and more of them for him to ponder after this past weekend's events.
Cuban southpaw Luis Ortiz looked good against Razvan Cojanu, dismissing his hapless Romanian adversary in the second round on the Garcia-Easter card in Los Angeles.
After the bout, WBC prexy Mauricio Suliaman gave Wilder his blessing to skirt his mandatory against Dominic Breazeale for a rematch with Ortiz.
Presumably that also applies if Wilder accepts promoter Eddie Hearn's offer for a match with Dillian Whyte. The WBC now lists Whyte as their "silver" champion and has bumped him ahead of Breazeale into the #1 slot in their rankings. And then there's Jarrell "Big Baby" Miller who has an Eddie Hearn connection and is a more interesting opponent than Breazeale.
If Wilder vs. Fury is a go, say Fury and Warren, it will be held in December in New York or Las Vegas. We make New York the favorite. The only good date in Las Vegas in December for an event of this magnitude is Dec. 1 and that's only because Thanksgiving arrives early this year. The National Finals Rodeo, a 10-day event which fills up the town, arrives on Dec. 6, eliminating the next two weekends. And when the rodeo leaves, Christmas is right around the corner. Historically, boxing promoters shy away from putting on a big show right before Christmas on the theory that fight fans have the "shorts," having exhausted their discretionary income on Christmas gifts.
There are some interesting fighters competing in the upper tier of the heavyweight division and a slew of intriguing prospects coming up the ladder. The division hasn't been this exciting since the Golden Age of Ali, Frazier, Foreman, et al. Enjoy.
Check out more boxing news on video at The Boxing Channel
Les Moonves, Hero of Mayweather-Pacquiao Deal, Now Cast as a Villain
"He refused to take 'no' for an answer."
That comment, offered in praise of Les Moonves for the pivotal role the chairman and CEO of CBS Corporation played in helping make the May 2, 2015, megafight pairing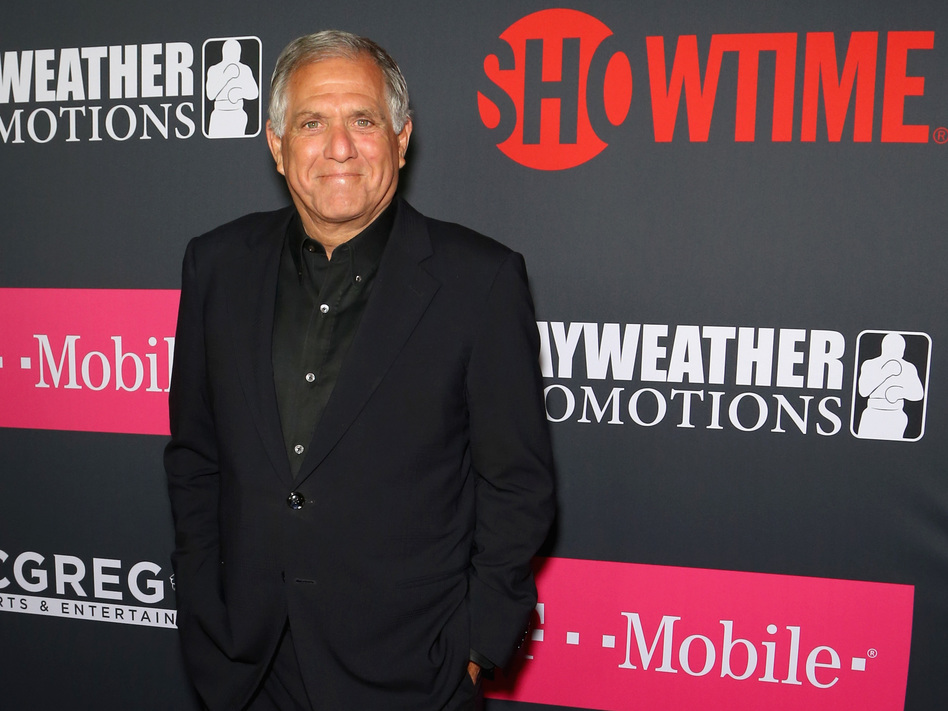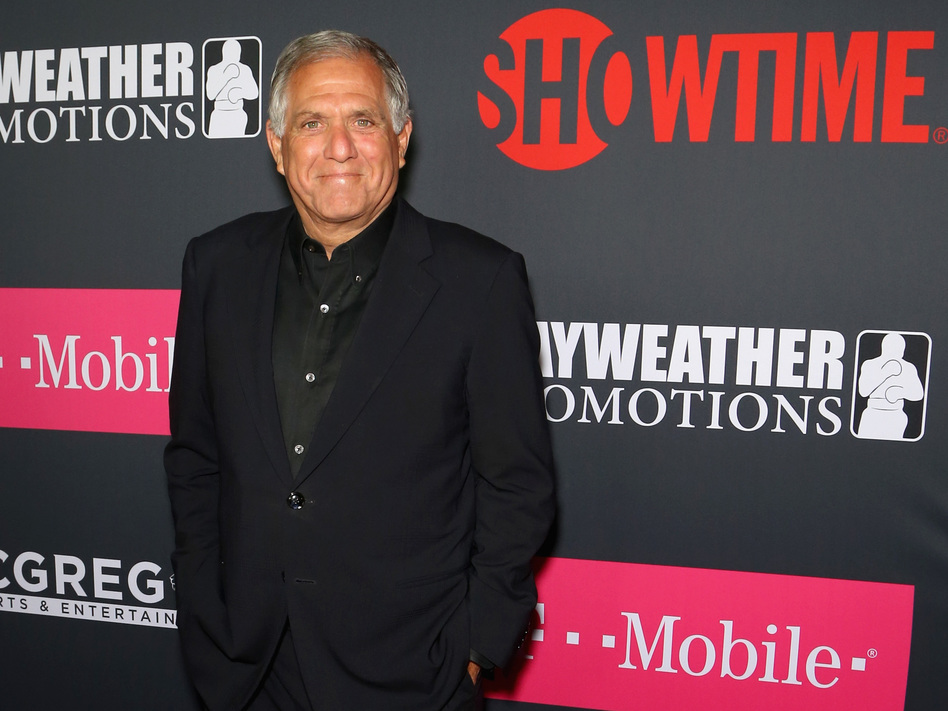 "He refused to take 'no' for an answer."
That comment, offered in praise of Les Moonves for the pivotal role the chairman and CEO of CBS Corporation played in helping make the May 2, 2015, megafight pairing Floyd Mayweather Jr. and Manny Pacquiao, has taken on a more sordid connotation in light of the avalanche of accusations of sexual impropriety that have thrust the 68-year-old Moonves into the unwelcome company of such accused high-visibility miscreants as Bill Cosby, Harvey Weinstein, Charlie Rose, Bill O'Reilly and Matt Lauer.
But while the other aforementioned power players have been fired or indicted, their reputations in tatters, Moonves remains on the job as one of the most influential and highest paid (a reported $70 million in 2017) media executives in the United States. Despite a damning article authored by Ronan Farrow in The New Yorker that details numerous instances of bad behavior ranging from merely dubious to criminally actionable, and to which Moonves himself has admitted to some extent, CBS on Monday issued a statement of support that seemed to catch the editors of Variety somewhat off-guard. The entertainment publication's opening paragraph reads thusly: "In a surprise move, CBS' board of directors is keeping Leslie Moonves as chairman-CEO even as it launches a probe of sexual assault allegations leveled against him by six women in a New Yorker expose."
Why should still another story of alleged sexual misconduct by an older man seeking to exert improper control over younger women be of any significance to a fight audience? Well, normally it wouldn't, except for Moonves' position, which includes a say in the direction of Showtime's increasingly important boxing operation if he so chooses. When negotiations for Mayweather-Pacquiao, a pay-per-view event which was to be co-produced by Showtime and HBO, hit a snag, Moonves insinuated himself into the discussion because it made financial and logistic sense for him to do so. CBS/Showtime had entered into a six-bout, $250 million deal with Mayweather, and three of the four fights held to that point had underperformed. Subsequently, the prevailing belief in CBS/Showtime's executive offices was that Mayweather's long-delayed showdown with Pacquiao was not only advisable, but absolutely necessary to stanch the flow of red ink.
"Without Les Moonves, this fight wouldn't have had a prayer of happening," Top Rank chairman and CEO Bob Arum, a longtime friend of Moonves, said after the last "i" had been dotted and the last "t" crossed. "The real hero in getting this done is Les Moonves."
And this from Stephen Espinoza, Showtime Sports' executive vice president and general manager, tossing another verbal bouquet to his boss: "One of the main reasons this deal got done, when maybe other ones didn't, was having Les Moonves as part of the process. He was deeply committed to making this deal. He is someone that all parties in this negotiation respected. He was really the catalyst for seeing this through. He refused to take `no' for an answer from any side. He was there making sure that the parties came together in a successful and cooperative manner."
But while the high-level wheeling and dealing to finalize Mayweather-Pacquiao was done behind closed doors, so too were those instances when Moonves was attempting to arrange a private deal with a female subordinate whose career he could either advance or stymie. One such occasion allegedly involved writer-actress Ileana Douglas, who was summoned to Moonves' office to discuss matters involving a television project in which she was to have starred. The New Yorker story quotes Douglas' heightening discomfort as Moonves made coarse and physical advances toward her.
"At that point, you're a trapped animal," Douglas said of the incident. "Your life is flashing before your eyes. It has stayed with me the rest of my life, that terror."
After The New Yorker story came out, Moonves apologized, sort of, to the six women who told Farrow that the CBS bigwig had sexually harassed them. All claimed he became cold and hostile after they rejected his advances, and that they believed their careers suffered as a result.
In a statement, Moonves said, "Throughout my time at CBS, we have promoted a culture of respect and opportunity for all employees, and have consistently found success elevating women to top executive positions across our company. I recognize that there were times decades ago when I may have made some women uncomfortable by making advances. Those were mistakes and I regret them immensely. But I always understood and respected – and abided by the principle – that `no' means `no,' and I have never misused my position to harm or hinder anyone's career … We at CBS are committed to being part of the solution."
What makes the furor that has suddenly swirled up around Moonves all the more curious is his prominent support for the #MeToo movement and other feminist causes. In December, he helped found the Commission on Eliminating Sexual Harassment and Advancing Equality in the Workplace. A month prior to that, at a conference in November, he said, "I think it's important that a company's culture will not allow for (sexual harassment). And that's the thing that's far-reaching. There's a lot we're learning. There's a lot we didn't know."
There's a lot we didn't know? Oh, for sure. We didn't know for a very long time that TV's favorite father figure, now-81-year-old Bill Cosby, would be classified as a sexually violent predator by a Pennsylvania court. Cosby is due to be sentenced Sept. 24 on three counts of aggravated indecent assault, and his alma mater, Temple University, rescinded the honorary Ph.D. it conferred upon him in 1991. The Cos resigned his spot on Temple's  Board of Trustees in 2014, after 32 years, amid accusations that he sexually assaulted dozens of women over decades.
We also didn't know that Harvey Weinstein, 66, the co-founder of Miramax, would be dismissed from the company and be expelled from the Academy of Motion Picture Arts and Sciences after the New York Times ran a story on Oct, 5, 2017, detailing decades of allegations against him by over 80 women. It would seem that the most important piece of furniture in Weinstein's office was not his desk, but the proverbial casting couch.
One of the more intriguing developments in the widening scandal involved TV newsmen Bill O'Reilly and Matt Lauer. In September 2017, O'Reilly, fired by Fox News for a series of alleged sexual improprieties, appeared as a guest on NBC's Today show, where he told host Matt Lauer that his dismissal was "a hit job – a political and financial hit job." Two months later, Lauer was canned by NBCUniversal after it was found he had an inappropriate sexual relationship with another much more junior NBC employee. Three additional women subsequently made complaints against Lauer.
Boxing is a physical sport, maybe the most physical there is, and in most cases the transgressions committed were by fighters who resorted to brute force, the fastest way to bring cops and attorneys into the equation. Think Tony Ayala Jr. spending 17 years behind bars for rape, a conviction that came on the heels of a previous incident in which he broke a teenage girl's jaw after he made unwanted advances toward her in the restroom of a drive-in theater. But it might be argued that those who seek to have their way with women by exercising a different kind of power are just as much or even more reprehensible, an affront not only to the females they view as disposable objects but to any man who would not want to see his mother, wife or daughter treated so shabbily.
According to CBS, there have been no misconduct claims and no settlements against Moonves during his 24 years at the network. He deserves, as everyone does under the American system of jurisprudence, the presumption of innocence. But given the current landscape befouled by others who apparently felt that they could do whatever they wanted because they always had gotten away with it, sticking with the status quo might send the wrong message.
Check out more boxing news on video at The Boxing Channel