Bob Arum Takes Another Dip Into The Heavyweight Pond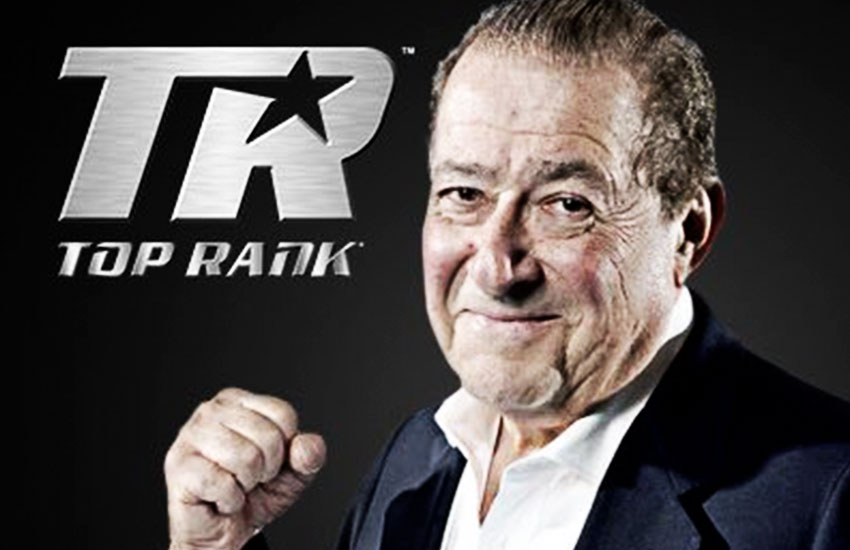 The secret of Bob Arum's incredible longevity in boxing, a voracious, cannibalistic sport that tends to devour its young and weak and casually gnaw on the remnants of its old and infirm, is the 85-year-old's ability to recognize and take advantage of coming changes before they happen, almost before anyone else knows those changes are needed.
It is that remarkable sense of intuition, perhaps more than anything else, that has enabled Arum – a Harvard Law School graduate and former member of U.S. Attorney General Bobby Kennedy's Justice Department in the 1960s – to outsmart and outlast a couple of generations of promotional competitors who made the mistake of assuming this old, or at least aging, dog was incapable of learning new tricks.
"Everybody looks for the easy money and the easy way out, including myself," the Top Rank founder and chairman said in the spring of 2007, when he still was a relatively spry pup of 75. "But I find it doesn't work anymore. You have to fish where the fish are."
This Saturday night, with the pond in Lincoln, Neb., stocked with trout eager to be hooked by another in-state appearance by Nebraska's own Terence Crawford, that particular bit of Arumesque sagacity again will be certified. Crawford (31-0, 22 KOs), the WBC and WBO super lightweight champion, will attempt to fully unify the 140-pound title against IBF and WBA ruler Julius Indongo (22-0, 11 KOs), and he figures to do so before a raucous, pro-Crawford sellout crowd of 15,500 in the Pinnacle Bank Arena. That the favored Crawford figures to make an even stronger case for himself as a superstar attraction with a TV audience in the millions, thanks to the scheduled 12-round bout being shown on basic-cable ESPN instead of HBO, is another testament to Arum's master plan of going back to the future. From 1980 to '95, 767 of the 2,000-plus fight cards staged by Arum's company were televised via Top Rank Boxing on ESPN, which served to make any number of his client-fighters primed and ready to graduate to premium-cable and pay-per-view.
But it is the presence of a non-televised, eight-round heavyweight bout on the undercard that signals another potentially bold move into a different but still somehow familiar direction by Arum, whose promotional career began with arguably the greatest of all heavyweights, Muhammad Ali, and featured a nice run with comebacking elder statesman George Foreman. While he has taken occasional fliers on other heavyweights (Ray Mercer, Hasim Rahman), Arum otherwise has been mostly known for his showcasing of fighters in lower weight classes (Sugar Ray Leonard, Manny Pacquiao, Thomas Hearns, Floyd Mayweather Jr., Marvelous Marvin Hagler, Oscar De La Hoya, Miguel Cotto and Michael Carbajal, among others). In recent years, the Top Rank lineup has been primarily dotted with Hispanic fighters, an acknowledgment of Arum's belief that that fan base is the deepest and most ardent in boxing.
No one is ready to pronounce the return to action, after a 20-month period of inactivity, of Arum's recent signee, Bryant Jennings, as a cannonball splash into the deep end of the heavyweight pool by a promoter who occasionally makes impetuous statements but does virtually nothing else without first assessing the risk-reward factor and possible down-the-road ramifications. Indeed, Arum isn't even Jennings' sole promoter; the 32-year-old Philadelphian, who is coming off two consecutive losses in addition to the long layoff, is co-promoted by Antonio Leonard. But should Jennings (19-2, 10 KOs) look good in dispatching journeyman Daniel Martz (15-4-1, 12 KOs), and follows that up with another tuneup victory in November or December … well, who knows? Arum also co-promotes (with Dean Lonergan and David Higgins of Duco Events) Joseph Parker (23-0, 18 KOs), the New Zealander who defends his WBO belt against Hughie Fury (20-0, 10 KOs) on Sept. 23 in Manchester, England.
It is no great stretch of the imagination to foresee a title bout between Parker and a resuscitated Jennings in the spring of 2018, or possibly even a rematch between Parker and Andy Ruiz Jr. (29-1, 19 KOs), an American of Mexican descent and third member of Top Rank's heavyweight troika who lost a majority decision for the vacant WBO crown on Dec. 10, 2016.
"You would think so," Jennings said of the possibility that a matchup of he and Parker could be done with minimum muss and fuss, barring the stubbing of a toe by either somewhere along the way. "Making that fight, to me, is very possible. Don't be surprised if you see that fight in the next six months to a year."
Arum, who sounded a bit under the weather during a telephone conversation last weekend, said between coughs that a Parker-Jennings pairing is or fairly soon could be on the drawing board.
"We were doing a fight in New York and Antonio and James Prince (who co-manages Jennings along with attorney Josh Dubin) brought Jennings to see me," Arum related. "I really took a liking to him. He's a very intelligent guy, a clean-living guy. We think that if he goes back on the board, he can develop into a real threat. There's four titles out there. We can make a run with Jennings in the short term for one of those titles.
"Of course, for (Parker-Jennings) to happen, Parker has to get past Hughie Fury. But if we're successful with Parker, and successful with Bryant, I would match them in the spring on ESPN."
One has to wonder if Top Rank's expanded foray back into the big-boy weight class (it should be noted that TR has promoted Ruiz for the duration of his eight-year pro career) owes, at least in part, to the Aug. 2 retirement announcement by 41-year-old Wladimir Klitschko, who joins older sibling Vitali on the sideline after 14 nearly unbroken years of their vise grip on the division. When Wlad was upset on a unanimous decision against Tyson Fury (Hughie's older brother) to end his second title reign, which had lasted a decade, on Nov. 28, 2015, one smart-alecky boxing writer (uh, that would be me) suggested that the barbarians no longer were pounding in frustration upon the gate, they had at last broken through to the throne room.
Sometimes palaces are just like an ordinary Joe's apartment in that a new look can be invigorating, even if it involves nothing more than moving the same furniture around. With the Klitschkos gone – the suspicion here is that they'll be more appreciated as time goes by – the immediate effect is to provide a jolt of energy and hope to a heavyweight division that always had been characterized as the locomotive that powered boxing's train.
"Maybe," Arum said when asked if the new heavyweight reality will be better than the one just past, and particularly for Top Rank. "It depends on the fighters we have. We're not adverse to promoting heavyweights.
"The center has moved from Europe and Germany with the Klitschkos to around the world – London with Anthony Joshua and into the United States and other English-speaking countries, like New Zealand. It's becoming more relevant and a lot easier to sell in those countries. There's also the difference in time. An English fighter like Joshua – who's still fighting exclusively in Europe, obviously, although he's supposed to do some fights here in the U.S. – is more accessible because the language is the same and the English have a tradition of accommodating American television.
"It's good to have some Americans out there (most notably WBC champion Deontay Wilder, but also Jennings, rising prospect Jarrell "Big Baby" Miller and several possibly recycled Klitschko victims). But, obviously, our best American (potential) heavyweights are playing in the NFL and the NBA."
Antonio Leonard, Jennings' co-promoter, understands why Arum could view the onetime high school football star as a lottery ticket that just might pay off. Leonard considers the heavyweight division to now be "wide-open," and, well, you can't win if you don't play.
"It was a collaboration with all of them," he said of Top Rank's decision to climb aboard the Jennings bandwagon, a consensus that involved not only Arum but TR president Todd duBoef, executive Carl Moretti and matchmaker Bruce Trampler. "With as little experience as he had (17 amateur bouts and 19 in the pros), Bryant was able to go the distance with (Wladimir) Klitschko and give a good account of himself. And Klitschko was on the verge of knocking Joshua out. That tells me Joshua can be beaten. They all can. I don't see any reason why Bryant can't win twice before the year is out. He's always in shape. He's a hell of an athlete, maybe the best athlete in the division."
And if the current heavyweight experiment flops? Make no mistake, Arum, who was inducted into the International Boxing Hall of Fame in 1999, has taken the requisite steps to ensure that the company he founded in 1973 survives in the long term. He has stayed ahead of the technological curve, for one thing (the Jennings-Martz bout will be streamed live via the Top Rank app) and he has delegated authority as the need arose to trusted and capable lieutenants, the failure to do so being a root cause for the decaying empire of his longtime arch-rival, Don King, whose rise and fall was marked by seat-of-the-pants immediacy. Arum still has an enemies' list – more recent irritants include Al Haymon and Richard Schaefer, and he remains insistent that fighters who are their own promoters serve neither their athletic nor business best-interests – but he has done it his way throughout a now-51-year promotional journey (the first fight he staged was Ali's wide, 15-round heavyweight title defense against rugged challenger George Chuvalo on March 29, 1966, in Toronto's Maple Leaf Gardens).
Arum is still having fun re-inventing the wheel. When some of his mainstays exited their respective primes or retired, and when De La Hoya and Mayweather bolted, he simply plugged in a Cotto or a Pacquiao and kept rolling. If that wheel that keeps going round and round again has come around to another go with heavyweights, so be it. It won't – can't — be like the good old days with the young Ali and the ancient Foreman, but so what?
The future always has belonged to the adventurous, even if the adventurer is an octogenarian.
Check out more boxing news on video at The Boxing Channel.
Reforming Boxing During the Quiescence: A Commendable Idea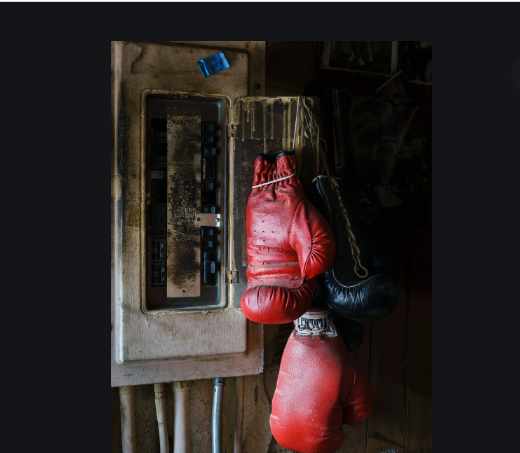 With boxing currently at a standstill, now would seem to be an ideal time for the powers-that-be to initiate reforms. Something good will actually come out of the coronavirus lockdown if certain irritants are eliminated, or at least watered-down.
In May of 2018, Ted Sares conducted a survey for this site (you can find it here) in which he asked his respondents, "If you could do one thing to make boxing better, what would it be?" To no surprise, the most common response, the biggest turn-off, concerned the proliferation of title-holders.
In a perfect world, there wouldn't be four sanctioning bodies, each with their own champions. And if, somehow, there was a way to cull the herd, the process of winnowing would logically begin with the WBA. The Panama-based organization has created a pathway to recognize as many as four champions in each weight division: a "Super" champion, a "Regular" champion, an "Interim" champion, and a "Gold" champion.
If I may digress for a minute, when I was first earning my spurs as a sportswriter, an established journalist that I respected told me that he had one iron-clad rule when interviewing a subject: Don't Lie to Me. Yes, he knew that most of his interview subjects would have something to sell, if only an idea, or maybe an axe to grind, and that they would put a positive spin on anything controversial, and that was all okay. He wasn't there to push back but to be the conduit through which the person being interviewed could reach a wider audience. But woe to the interviewee who lied to him.
Several years ago, Gilberto Mendoza Jr., the president of the World Boxing Association, told ESPN's Dan Rafael that he was working to reduce the number of title-holders in each weight class. History would show that Mendoza was flat-out lying to him. Last year, the WBA added to the clutter by introducing the Gold category.
Nowadays, when referencing the WBA, Rafael uses words like wretched and putrid.
In an article that ran on April 3, Rafael's counterpart at Yahoo, Kevin Iole, took it a step further. "The list of crimes committed by the WBA," said Iole, "is longer than those committed by the Cosa Nostra."
Each state boxing commission has something in their rulebook that gives them the authority to ban a boxer or entity that behaves in a way that brings discredit to the sport. The head of an important boxing commission – think Bob Bennett (Nevada), Andy Foster (California), Greg Sirb (Pennsylvania), or Ndidi Massay (New York) – would be doing boxing fans a big favor by invoking that rule to defrock the WBA, banning the organization from doing business in their state.
But that's unrealistic. Besides regulating the sport, state boxing commissions are supposed to be engines of economic development. Kicking out the WBA would likely mean less tax money for state coffers. It's probably a bad idea anyway. Banning the WBA would undoubtedly draw more attention to the shady practices of rival organizations, putting the sport in a harsher light. Moreover, in years past, the subordination of the WBA, notably in New York and Pennsylvania, proved to be nothing more than a power play.
If we can't cull the herd, perhaps we can at least get all four sanctioning bodies on the same page with respect to certain practices. In his April 3 column, the aforementioned Iole opines that if each of the sanctioning bodies ranked all of the fighters in a given weight class, including the champions of other bodies, many lapsed fans would slowly drift back to the sport.
Does Tyson Fury rank among the Top 15 active heavyweights? Not according to the WBA, IBF, or WBO. On their lists, Fury is nowhere to be found. More absurdly, the WBA does not acknowledge Terence Crawford, or Errol Spence Jr, or Shawn Porter, among the sport's top welterweights. Their welterweight champions are Manny Pacquiao (Super), Alexander Besputin (Regular), and Vergil Ortiz Jr (Gold).
If each organization ranked the champions of other bodies, and ranked them fairly, that would translate into more unification fights, reducing the number of title-holders and increasing the frequency of meaningful fights. Fewer big fights would be stalled while a champion fulfills his mandatory defense.
Iole uses the example of Gennady Golovkin's mandatory defense of his IBF middleweight title against Poland's obscure Kamil Szeremeta. Originally set for February, but repeatedly pushed back, it has now been signed for June 6 in Los Angeles at the Inglewood Forum (a date and venue that should be considered tentative).
Szeremeta is undefeated in 21 fights but has scored only five knockouts and he hasn't defeated anyone of consequence unless one were to include the badly faded Kassim Ouma. Compelling Golovkin to fulfill his mandatory against an unqualified opponent, stalls the fight that everyone wants to see, the Golovkin-Alvarez rubber match…and GGG ain't getting any younger; he turned 38 yesterday, April 8.
In recent days I have been in e-mail contact with a fellow named John, a boxing enthusiast in Baltimore. John was such a big fight fan that he used to tape the Tuesday Night and Friday Night Fights so that he could watch them when he got home from work. He's still a fight fan, but his loyalty is wavering.
"Who drives boxing?", asks John rhetorically. It isn't the money men, he says, nor is it the biggest name fighter; it's you, the fan, "the guy who takes his time to watch a fight on the weekend; the guy who talks about a boxer as if he has known him for years."
"I really always wondered what type of fights we the fans would get if we sat out a few rounds," says John, "especially those pay-per-view events."
If long-time fans like John are amenable to a boycott, the sport may be in bigger trouble than we thought. But it's not too late for the powers-that-be to mend fences and now would seem like the perfect time to get the ball rolling.
Check out more boxing news on video at The Boxing Channel 
To comment on this story in The Fight Forum CLICK HERE
The Friends of Tony Veranis: Part One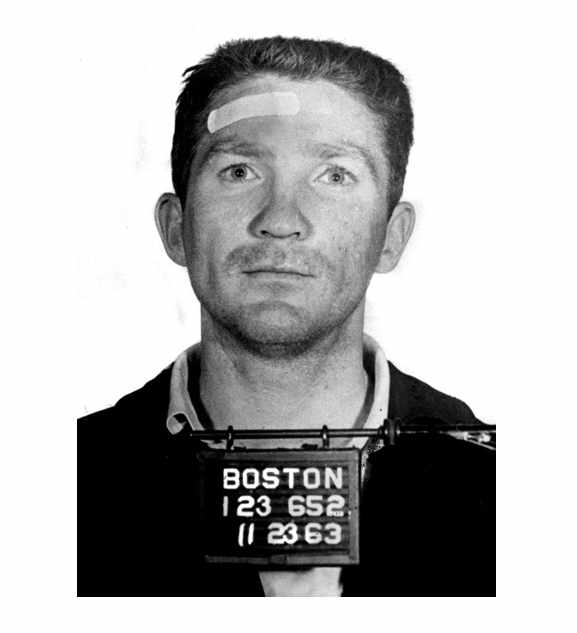 The Friends of Tony Veranis: Part One
I suspect that every writer at one time or another wished that some playwright or film maker took a liking to one of his or her articles and ran with it. Unlikely for sure, but hope springs eternal. The following piece is one that carries that hope—that one in a million chance. And even if it makes the cut, it's kind of moot at my age.
Now this is not about Frankie Carbo who was an underworld force in boxing in the late 1930s and who became the czar of the fight racket ten years later when he controlled the International Boxing Club behind the scenes.  Nor is it about Frank Palermo. This is about a slice of dark boxing-related history in and around Boston between 1966 and 1976. Let's get at it.
If edgy and nourish crime is your thing, the short and violent lives of Boston boxer Anthony "Tony" Veranis and his friends just might fill the bill. Veranis was a tough Dorchester (Dorchester is known as "The Dot"), Massachusetts kid who was born in 1938 to first generation Italian immigrants from Sardinia. Tony was in and out of trouble for most of his short life as he alternated between professional boxing and low-level crime. He had "Tony" tattooed on the fingers of one hand and "Luck" tattooed on the other, but he didn't have much of the latter—nor did most of his star-crossed friends.
Labeled a "persistent delinquent," Tony was incarcerated in 1950 at the infamous Lyman Correctional School for Boys in Westborough, a grim hellhole 30 miles west of Boston. It was the first reform school in the United States and it was where he was anonymously involved in the Unraveling Juvenile Delinquency (UJD) study conducted by Harvard University professors in an effort to discover the causes of juvenile delinquency and assess the overall effectiveness of correctional treatment in controlling criminal careers. If the study led to any positive results, Tony clearly was not included in the academic largess.
While at Lyman, Tony joined the school's boxing team, and after being spotted by the savvy and acclaimed Boston fight trainer Clem Crowley, he began fighting as an amateur. Tony's amateur career culminated when he won the Massachusetts State Amateur Welterweight Title in 1956. That same year, at age 18, Veranis turned professional in Portland, Maine under the alias "Mickey White" and won his first pro bout with a fifth round TKO over one Al Pepin. Tony then launched an astounding run of victories, but I'm getting ahead of myself.
Tony often sparred with Joe "The Baron" Barboza, Eddie "Bulldog" Connors, Jimmy Connors (Eddie's brother), Rocco "Rocky" DiSeglio, George Holden, and Americo "Rico" Sacramone. Southie's Tommy Sullivan also found his way into this mix. The thing about these guys was that in addition to being well-known Boston area boxers, each was brutally murdered between 1966 and 1976.
Joe Barboza (1932-1976)
"[Joe was] one of the worst men on the face of the earth."– Joe's lawyer, F. Lee Bailey
"The Baron" was his boxing moniker and he learned the rudiments of boxing well at Lyman Reform School. He usually doled out far more beatings than he absorbed. However, a fellow psychopath, Bobby "Dorchester" Quinn, sparred with him and repeatedly beat him until his hands hurt. An accomplished boxer, Quinn was an early opponent of Rocky Marciano. Joe ran up a modest record of 8-5 before taking on a far more lucrative and violent line of work.
It was once rumored that a sparring mate, journeyman Cardell Farmos (12-5-1), had done a number on Joe. Reportedly, the plug-ugly Baron responded by grabbing a gun out of his locker and chasing the pug out of the gym and down the street. When he saw The Baron coming, Farmos jumped over the ropes, ran down the stairs three at a time on to Friend Street, and headed for North Station with the grotesque caveman giving chase.
Barboza also reportedly sparred with Patriarca crime family associate Americo "Rico" Sacramone (who would be murdered), heavy-handed middleweight Edward Connors (machine gunned almost in half in a Boston phone booth), the aforementioned Tony Veranis, who would later be murdered by infamous James Bulger hit man John "The Basin Street Butcher" Martorano (20 confirmed hits), and world class middleweight Joe DeNucci, the future State Auditor for the Commonwealth of Massachusetts, who lived clean and stayed clean.
Joe would later assume other nicknames like "The Animal" and "The Wild Thing," as he became one of the most feared and vicious hit men of his era. He dreamed of becoming the first Portuguese-American inducted into La Cosa Nostra, but the heads of the families were not about to let that happen. Fact is, LCR members called him derogatory names — but always, of course, behind his back.
Employed by the Patriarca crime family of Providence, Rhode Island, Barboza, while operating out of East Boston, allegedly murdered between seven and 26 victims, depending on different sources, but given his methodologies and the amount of fear he generated, it's clearly safe to err on the higher side.
Notwithstanding his Neanderthal appearance, he was instinctively cunning and did not lack for innate intellect–he reportedly had a high IQ. It was Joe's unpredictable and deadly disposition rather than his appearance that just about everyone in the Boston area feared the most. Reportedly, even some Boston police would walk away rather than intercede in one of Joe's street scuffles.
Eventually, Barboza flipped and would become the "Joe Valachi" (aka snitch) of the New England Mafia. The circumstances leading up to that eventuality are grist for a lengthy and intriguing tale featuring, among other sordid elements, corruption, deception, triple-crosses, murder, false imprisonment, and the worse scandal in FBI history. Suffice to say that his testimony helped change the criminal landscape in Boston.
For his reward, there was nothing a grateful FBI would not do, so Joe became the first man in the Witness Protection Program and was sent to Santa Rosa, California, but he soon reverted to form and killed one Clay Wilson for which he served only five years. Upon his release and using the name Joe Donali, he was resettled to San Francisco, but the LCN rarely forgets or gives up, and Joe was soon murdered by four shotgun blasts in 1976. The hit was reputedly carried out by the bespectacled and professorial-looking Mafia captain, Joseph "J.R." Russo.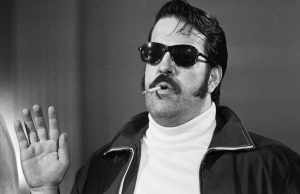 Joe had completed his regression from "The Baron" to "The Animal" to "The Rat."
Joe Barboza was a complex individual whose violent life story begged for a book to be written-and it was by crime author Hank Messick. Titled "Barboza," it is difficult, if not impossible to find, but is as compelling a true crime story as you could imagine — and if you are a boxing fan, all the better.
See: https://tss.ib.tv/boxing/featured-boxing-articles-boxing-news-videos-rankings-and-results/43501-joe-barboza-boxer-morphed-baron-animal
Tommy Sullivan (1922-1957)
Irish Tommy, as he was known in South Boston, may have been the best boxer of the bunch as he finished with a 20-2 (14 KOs) mark. Tommy went undefeated in his first 17 pro outings until he lost to Al Priest (25-1) in 1946 and then again in 1947 when Priest was 33-2. Among Sullivan's victims were Eddie Boden (18-0-1), Coley Welch (106-22-6) and "Mad Anthony" Jones who Tommy stopped twice (Jones finished 43-13-4). Fighting before monster crowds of up to 13,000 customers, Sullivan engaged in a number of ""savage brawls" that are still talked about by Boston area aficionados. They include his brutal beatings of John Henry Eskew and George Kochan. Tommy had a knack of coming back after he had been dropped and snatching victory from apparent defeat with a "hurricane attack" in the style of later warriors Danny "Little Red" Lopez and Arturo Gatti. Boston fans loved him for the excitement he brought to the ring.
In January 1949, his relatively brief professional boxing career inexplicitly ended and he began working as a longshoreman at Boston Harbor. While at the docks, he struck up friendly relationships with fellow-longshoremen Thomas J. Ballou Jr. (barroom brawler extraordinaire) and the more infamous Barboza. According to author Howie Carr, Ballou had an unusual style of fighting. It seems he always carried a grappling hook and a $100 bill. If Ballou wanted to attack someone, he'd throw the $100 dollar bill on the ground. The unsuspecting and greedy adversary would bend over to grab it, and then Tommy would plunge the grappling hook into the guy's back.
Tommy resented gang leader George McLaughlin of Charlestown who had attempted to extort money from one of Tommy's close friends. For the record, the famous Boston Irish Gang War started in 1961 and lasted until 1967. It was fought between the McLaughlin Gang of Charlestown and the Winter Hill Gang of Somerville led by James "Buddy" McLean, but that's another long and violent story for another day.
Sullivan made the strategic error of getting into a vicious barroom brawl with Edward "Punchy" McLaughlin and proceeded to give McLaughlin, also an ex-boxer, a vicious beating that could not possibly have been duplicated in Hollywood. Beginning in a bar and then moving outside into the street, the two went at each other on reasonably even terms until McLaughlin finally could take no more punishment and rolled under a parked car to escape. But Sullivan, the enraged Southie native, wanted more and he lifted up one end of the car and propped one of the wheels up on the curb allowing him to get at McLaughlin so that he could continue the beatdown. The throng of onlookers, including Barboza, was amazed at this feat of adrenalized strength that would have made a Hollywood stuntman blink.
Deadly payback was swift in coming. Two weeks later, Tommy was called to the side of a car that was idling in the street near his East Fifth Street home and he was promptly shot five times. Seven years later in 1965, Sullivan's brawling foe, McLaughlin, was shot nine times at a West Roxbury bus stop. Some suspected Barboza as the triggerman for this execution.
Although he was never put under serious scrutiny for criminal activity, many viewed Tommy within the context of where there is smoke, there likely must be fire.
Rocco DiSiglio (1939-1966)
This former Newton welterweight with a modest record was found shot to death in 1966. Before he turned professional, he trained and/or spared with Veranis, Barboza, Eddie Connors, Sacramone, George Holden, Tom Sullivan, and the legendary Joe DeNucci. He was also a criminal associate of Barboza and Joe would later lead police to the site of Rocky's corpse in Danvers. It was believed that Rocky was murdered by the mob for sticking up their dice and card games, most of which were overseen by Gennaro Angiulo, the feared gambling czar for the Patriarca crime family.
In retaliation for his brazen, maverick, and foolhardy action, DiSiglio was set up in a Machiavellian-like scheme and eventually shot to death in the driver's seat of his Thunderbird by the same men with whom he had robbed the card games. He was hit three times at close range with one bullet reportedly tearing off part of his face and another going through his head and out an eye socket. His two killers were later murdered at different times as more loose ends were tied. The entire affair had about it the foul stench of the North End's Angiulo, and further enraged Rocky's friend, Joe Barboza, who soon would turn stool pigeon against the LCR.
Still another of Tony Veranis's friends had died a violent death at a young age.
To be continued…..
To comment on this story in The Fight Forum CLICK HERE
Ted Sares can be reached at tedsares@roadrunner.com
Teddy Atlas: Trainer, Ringside Analyst, and now a Podcaster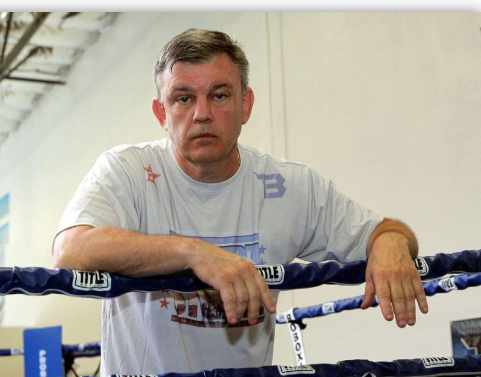 As a teenager, Teddy Atlas was a troublemaker. One could have predicted that he would grow into a man who would get thrown out of places. And that has proved true. He's been thrown out of London and thrown out of Australia.
Ah, but we are getting ahead of ourselves.
Atlas needs no introduction. During a 21-year-career as a ringside analyst with ESPN, his face and distinctive voice became synonymous with boxing. Since leaving that role with the network – not of his own volition – he has transitioned into a podcaster while continuing to bob up now and then as the trainer of an important boxer seeking to elevate his game.
Atlas didn't quite know what a podcast was when he was approached to do the audio program. Anything "high tech" was never his bag. He still doesn't e-mail.
Rob Mohr, the founder and partner of a public relations firm called Hit Hard Media, pitched the idea to Teddy. "He said to me, 'Listen Teddy, I think you have a voice that should be heard and I think there's an audience out there,'" recalled Atlas. But Teddy would not have come on board if his daughter Nicole, an attorney, hadn't pushed him to give it a try. (Atlas also has a son, Teddy III, who is the assistant director of college scouting for the Las Vegas Raiders with aspirations of someday becoming an NFL GM).
Mohr serves as the producer of the podcast which is done in a studio in New York. Mohr's friend Ken Rideout is Teddy's sidekick on the podcast which is called "THE FIGHT with Teddy Atlas." Mohr and Rideout, who reside on opposite coasts, New York and California, have a Massachusetts tie and a shared passion for long-distance running. Mohr is one of the world's top amateur triathletes.
Rideout is a financial advisor. He had no previous connection to boxing, unless one were to count the time that he was a prison guard working alongside Micky Ward. But he has always been a big fan of the sport. "Commenting on boxing is like my dream job," he says. On the air, Atlas, who has a tendency to ramble, does most of the talking.
Mohr's assumption was prophetic; there is indeed an audience out there. The podcast has been running a little over a year. As of last week, the episodes had attracted over 10 million views, one million downloads, and 800,000 subscriptions. Atlas's unfiltered take on all things pugilistic is a welcome respite in a sport saturated with hyperbole and chicanery. Teddy doesn't care if some of his opinions rile the fat cats at the top of the boxing food chain. We suspect he rather enjoys it.
Before he started talking into a microphone, Teddy Atlas attracted notice as a trainer. A disciple of the late Cus D'Amato, who molded Floyd Patterson and Mike Tyson into world heavyweight champions, Atlas has been associated with 18 world title-holders. He gave up training several years ago, but teaching is in his blood and he would be lured back on several occasions. Most recently, he handled Oleksandr Gvozdyk for three fights beginning with Gvozdyk's upset of Adonis Stevenson, an 11th round stoppage that earned the Ukrainian the lineal light heavyweight title.
Atlas didn't reach out to Gvozdyk. Egis Klimas, Gvozdyk's promoter, reached out to him. But Atlas wouldn't give his consent until he got to know the fighter a little better.
"My only qualification was that he had to be a decent person; a person I would like to be around," says Atlas who had previously applied the same yardstick to Tim Bradley. Before taking on Bradley, who reached out to him, Teddy spent three days with Bradley in Bradley's hometown of Palm Springs.
Teddy Atlas is a no-nonsense trainer, a hard taskmaster. He concedes that his style isn't for everyone. But a trainer of Atlas's stripe would seem to be an especially good fit for a boxer with a reputation for being a slacker. It was inevitable that his name would be linked with former heavyweight champion Andy Ruiz who weighed an ungainly 283 ½ pounds for his rematch with Anthony Joshua.
We broached the subject of him possibly training Ruiz during a long telephone conversation with Atlas on Sunday. He told us what he then told his listeners the next day. Yes, Ruiz's people had reached out to him and there was one follow-up call, but that was it; they never called back. And he told them that if they wished to explore it further, then Ruiz would have to come to New York so that they could get further acquainted, "so I could see how comfortable I am with the fighter and if he and his team would be comfortable with me."
Atlas did not reveal that he had these conversations until someone at the other end let the cat out of the bag. However, on Monday's podcast, he came with a meticulous list of things that Andy Ruiz could do to improve, both inside and outside the ropes. The list had the scent of a job application.
In addition to being a noted trainer and broadcaster, Teddy Atlas is also known as a great philanthropist.
He started the Dr. Theodore A. Atlas Foundation, named for his late father who practiced medicine in Staten Island for 55 years, doing house calls until he was 80 years old, and built two hospitals, the first a 22-bed unit that was eventually purchased by the city and torn down to make way for the Verrazano Bridge and the second a unit roughly three times as large that lasted for 35 years. At these facilities, Dr. Atlas administered to the poor, performing tonsillectomies and delivering babies and such, for free. (There were no HMOs in those days, notes Atlas.)
The Dr. Atlas Foundation, in a nutshell, helps people in need, covering the cost of hospital care, building ramps for the handicapped, and whatnot. Thanksgiving means free turkeys for the poor and Christmas means free toys for the kids. The foundation, notes the well-known New York sportswriter Wallace Matthews, "raises money and puts it directly into the hands of the people who need it, without being funneled through the hands of highly paid fundraisers and publicists."
The foundation holds an annual dinner. The most recent edition was the twenty-third. At the dinner, sportscaster Bob Ley, the longest tenured employee at ESPN when he retired last June, was presented an award named for the late investigative reporter Jack Newfield. "He was my friend, a gutsy writer who didn't care about the repercussions," says Atlas of the man who wrote "Only in America: The Life and Crimes of Don King." The foundation also honors Newfield by helping to subsidize a scholarship for a journalism student at Hunter College, Jack Newfield's alma mater.
The annual Dr. Theodore A. Atlas Foundation dinner is held on the Thursday before Thanksgiving. "For whatever reason," says Atlas, "my dad always took off on Thursdays. In my mind, it was the only day of the week that he could join us (in spirit)."
The foundation also supports youth programs which until recently included three boxing gyms, two on Staten Island and one in Brooklyn. The gyms were formerly run by the Police Athletic League which backed out under pressure from "reformers" who thought that the instructors were teaching kids how to fight rather than how to box.
Teddy balked at keeping the gyms afloat, but reconsidered. "I came to see them as havens," he says, "as shelters." But he insisted that certain rules had to be followed.  Among them, a boy had to bring his report card to stay enrolled and he had to pull up his pants.
By one measure, these gyms — The Dr. Atlas Cops & Kids Gyms — were enormously successful. Atlas guesses that they produced 100 Golden Gloves champions. Alumni include U.S. Olympian and future light heavyweight champion Marcus Browne, Chris Colbert, currently ranked #1 at 130 pounds by the WBA, and two hot young prospects who were lured out of the amateur ranks by Eddie Hearn: middleweight Nikita "White Chocolate" Abibay and welterweight Reshat Mati.
As these gyms were becoming powerhouses, they lost track of their mission, says Atlas, with the result that Dr. Atlas's name is no longer attached to them. Asked if he was particularly proud of one of the former attendees, Atlas cited a girl from Brooklyn who was living in a car with her mother when she started attending the Flatbush gym. She is now serving in the U.S. Navy.
Okay, about those instances when Teddy Atlas was 86ed, kicked out the door as if he were toxic:
The first occurred in London at the 2012 Olympics, his fourth for NBC. Some of the scores turned in by the judges were head-scratchers which was nothing new for Olympic boxing. "Corruption was happening right before my eyes," says Atlas. Referencing a bus that brought Olympic officials to London, he said on the air "they should turn that into a Department of Corrections bus and get them out of here."
Dr. Ching-Kuo Wu, the Taiwanese architect who was the president of AIBA, the international governing body of amateur boxing, had Atlas and his broadcast partner Bob Papa physically removed from the arena.
The second incident occurred in July of 2017 in Brisbane, Australia, where Atlas worked the welterweight title fight between Manny Pacquiao and Brisbane-native Jeff Horn. The title changed hands when Horn, a massive underdog, won a unanimous decision. The decision didn't sit well with Atlas whose commentary during the fight was deemed by the locals and others to be very biased toward Horn.
After the fight, there was talk of a rematch with speculation that the fight would go back to Australia. Dean Lonergan, Jeff Horn's promoter, said that if that were to be the case, then he would demand that ESPN remove Atlas from the broadcasting team. And barring that, he told reporters, "I will lobby the Immigration Minister to not allow Teddy Atlas through our border."
Ever the cynic, Atlas still believes that the decision favoring Jeff Horn was a "business decision." And as for being persona non grata in Australia, Atlas quips, "I don't know if I have been thrown out of better places, but I have never been thrown out of a bigger place."
"Telling it like it is" was the self-styled catchphrase of the abrasive sportscaster Howard Cosell, a catchphrase that invited a lot of derision. Teddy Atlas tells it like it is and that catchphrase fits him a lot better than it fitted Cosell. You may not always agree with him, but you know the man is genuine.
P.S. – A new podcast normally goes up on Mondays. Check it out.
Check out more boxing news on video at The Boxing Channel 
To comment on this story in The Fight Forum CLICK HERE