Southern California, The Soul of Boxing: part 4 of a 4-part series
A few weeks before Halloween a middleweight fighter from Kazakhstan, Gennady "GGG" Golovkin was making his first ring appearance in Southern California and facing Mexico's Marco Antonio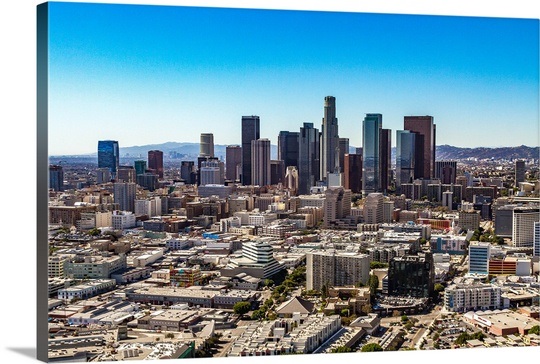 A few weeks before Halloween a middleweight fighter from Kazakhstan, Gennady "GGG" Golovkin was making his first ring appearance in Southern California and facing Mexico's Marco Antonio Rubio.
The outdoor arena was sold out.
Latino fans dominated the attendance that included several movie stars like Sylvester Stallone. But they were not there for Mexico's Rubio. It was the Kazakhstan fighter known as "Triple G" that appealed to their taste. It was October 18, 2014.
Additional seats had to be constructed at the StubHub for the excess fans that wanted to see Golovkin in person. Latino fans love sluggers and though Rubio was a knockout artist too, it was the champion Golovkin whose professed "Mexican style" of fighting captivated the Southern California crowd.
Several months earlier Golovkin told a nationwide television audience about his preferred "Mexican style" of fighting after he knocked out Australia's Daniel Geale to retain the middleweight world title. Fans of that slugging style were hooked.
Against Rubio the hard-hitting middleweight Golovkin overwhelmed the actual Mexican fighter with vicious hooks and blows. At 1:19 of the second round Golovkin blew out Rubio. Fans, many of them Mexican fans, erupted into cheers.
It's a rare instance that Latino fans favor a non-Latino, especially while facing a Mexican fighter. Golovkin had that appeal that few possess. However there have been others over the years like James Toney, Shane Mosley and Manny Pacquiao who have attacking styles that almost all fans love.
Golovkin had spent several years in Germany looking for a world title opportunity that never came. So he decided to come to America and met with several trainers before settling on a Mexican-American trainer whose headquarters was based in Big Bear.
Abel Sanchez grew up in Southern California and had trained several world champions in the past including Lupe Aquino, Miguel Angel Gonzalez and Terry Norris. During the early 2000s he built with his own hands a boxing compound in Big Bear Lake. It was an impressive achievement.
When Golovkin first agreed to work with Sanchez, his style was more European. That would slowly change from boxer-puncher into a more aggressive attack mode to emphasize the middleweight's daunting power.
The building success of Golovkin under Sanchez led others from Eastern Europe and other countries to drive up the same Big Bear winding mountain road for tutelage. Very quickly boxers from France, Cuba, Russia and Kazakhstan became part of The Summit boxing camp. Even a certain Puerto Rican fighter and a Mexican redhead worked at the Summit.
European Crush
Big Bear wasn't the only location experiencing a massive import of foreign boxers. In Ventura County and San Diego County similar imports were taking place. Oxnard first saw Argentinian's Sergio "Maravilla" Martinez and Lucas Matthysse find the ocean side location appealing. Now a small army of fighters from Russia and Ukraine including Vasyl Lomachenko have made the seaside location their training headquarters. Down south, Mexico's Saul "Canelo" Alvarez has found the San Diego beach area a prime location for training. Even a small town deep in the industrial belly named Santa Fe Springs has boxers from Colombia, Russia and Spain.
Prizefighters from all over the world continue pouring into Southern California for various reasons.
Several Irish fighters are based in the Los Angeles area. Jason Quigley arrived in the warmer climate several years ago after signing with Golden Boy and was soon followed by Michael Conlan and Aaron McKenna. Quigley has since departed for England but the others remain.
From strawweights to heavyweights Southern California has quickly become the base for many of the elite prizefighters in the world.
Recently, a cruiserweight tournament saw IBF cruiserweight titlist Murat Gassiev knock out WBA titlist Yunier Dorticos in Adler, Russia. A week earlier WBO cruiserweight titlist Oleksandr Usyk defeated WBC titlist Mairis Breidis by majority decision. Now Usyk will meet Gassiev. Both are based in Southern California.
Light heavyweight titlists are also finding the warmth of Southern California to their liking. WBO light heavyweight titlist Sergey Kovalev has returned to Southern California and WBA light heavyweight titlist Dmitry Bivol trains in Norwalk, Calif. Both are slated to fight in New York on March 3. Bivol fights Cuba's Sullivan Barrera who formerly trained in Big Bear.
All of these prizefighters from around the world have found Southern California to their liking for various reasons including the weather, availability of sparring, and the number of fight cards taking place, especially in California.
Fight Capital
Almost every year California leads the world in the number of professional boxing cards staged. When you add amateur boxing cards the numbers are staggering.
Because there are so many boxing gyms throughout the region, the need for sparring and tournaments warrants boxing cards and tournaments just about every single week.
Although Europe has many boxing cards too, the difference in boxing styles available in the U.S. allows European boxers to adjust to the pressure-fighting Mexican style and the slick counter-punching African-American style taught here too. It's a fighter's paradise.
Armstrong to Bradley
Black fighters along with Latinos have kept boxing alive in California especially when it seemed the sport was disappearing. They have a very long history of ties in Southern California.
Henry Armstrong arrived during the early years of the Depression and developed his unique style of fighting while hammering it out with Latinos. The legendary fighter lost his first two pro fights at the Olympic Auditorium, then learned how to out-fight everyone with a non-stop attack that reminds some of current welterweight contender Shawn Porter.
Many of today's African American prizefighters prefer the more deliberate counter-punching style but throughout the decades black fighters have been a successful counterpoint to the aggressive Mexican style. When the best meet the best, history has shown that the fans arrive in droves to see the results.
Armstrong battled Baby Arizmendi in the 1930s numerous times in Los Angeles and twice even traveled to Mexico City to provide entertainment there in 1934. In 1936 Armstrong and Arizmendi fought at Wrigley Field in Los Angeles before a crowd of more than 16,000. It was an epic encounter.
"They had some terrific battles," said the late Luis Magana who saw those fights in Los Angeles and was later a friend of both fighters. "Every fight was always very close. They were like two blocks of granite."
When I used to visit Magana he would pull out old 8 mm film of prize fights from the 1940s. There was no sound but you could see the crowds and excitement of the fans that transcended the silence.
Armstrong and Arizmendi clashed a total of five times from 1934 to 1939. When both retired they made Los Angeles their permanent residence. Arizmendi owned a very popular restaurant on the corner of Sunset Boulevard and Stadium Way. Today it's the main entrance to Dodger Stadium.
In 1946 and 1948, the extremely popular Mexican fighter Enrique Bolanos fought the great Ike Williams for the lightweight world title at Wrigley Field in South-Central Los Angeles. Williams could very well be one of the most under-rated lightweights of all time.
"He (Williams) was a great, great fighter. Strong," said Enrique Bolanos when we met in a restaurant in the Fairfax District in the 1990s. "I came very close the first time we fought. He was just too strong for me." (Bolanos passed away in 2012.)
During one of our meetings in May 1994 we contacted Ike Williams to meet and discuss their two world title fights. We set up a date to have both fighters talk about their two epic fights before sold out crowds at Wrigley Field in Los Angeles. We were unable to reach Williams by phone the next time we called. Sadly, we later discovered the great African American fighter had passed away at his home in Los Angeles. We had missed him by mere days.
Just like Latinos, the continuous number of great black fighters kept boxing vibrant in not only Los Angeles but in the entire Southern California region. Boxers like San Diego-based Terry Norris, Pomona's Shane Mosley and Palm Springs' talented Timothy "Desert Storm" Bradley proved that Southern California had world class talent aside from Latinos. Of course, throughout the rest of the country they dominate.
Another still residing in the area is in my estimation the greatest prizefighter in the last 50 years, James "Lights Out" Toney. At his best he could battle and defeat anyone 160 pounds and heavier. Perhaps no one but Sam Langford who fought from 1902 to 1926 could match Toney.
Although the number of Anglo fighters dropped significantly after World War II, the Southern California region still produced nuggets like the brothers Jerry Quarry and Mike Quarry. Some others who battled in Southern California were Jimmy Heair, Randy Shields and Frankie Crawford. Crowd pleasers and fierce competitors, they drew crowds every time they laced up.
And if you think Manny Pacquiao was the first Filipino to make an impact in Southern California you couldn't be more wrong.
Filipino boxers were very common and very popular during the 1920s and 1930s, especially in Los Angeles. Speedy Dado was among the earliest and he fought from 1924 to 1940 up and down the West Coast. In just 16 years he had a total of 162 pro bouts. Pablo Dano followed Dado's example and departed the Philippines for Southern California first, then trekked to the East Coast. Perhaps the greatest Filipino fighter based in Southern Cal was Ceferino Garcia who grabbed the middleweight crown and was a popular attraction during the late 1930s. Others like Kid Moro and Jimmy Florita, helped fill out arenas in Southern California long before the arrival of Pacman.
When you add all of the different ethnic groups and nationalities to the massive Latino boxing base in Southern California, you realize why the region has become the soul of boxing.
Female Fighters and the Future
Although female prizefighters have existed for decades here and there since the 1920s, they truly arrived in the 1970s. Since then, with the emergence of female greats such as Christy Martin and Lucia Rijker, the growth of the female fighter ranks ebbs and flows.
Many extremely talented women have passed through time rarely noticed. At one time Southern California had many of the best fighters in the world, but lack of fights chased many of them away from the sport.
The majority of the female fighters in Southern California are super bantamweights and lower. A few like Wendy Rodriguez and Kaliesha West won world titles but seldom fought in front of hometown audiences. Instead they were forced to trade blows in Germany, Denmark, Mexico and Peru. A new crop has arrived and have signed with premier boxing companies such as Mikaela Mayer signing with Top Rank and Seniesa Estrada, Marlen Esparza and Maricela Cornejo signing with Golden Boy Promotions. Just last week a new company, 360 Promotions, announced signing Australia's Louisa Hawton to their group. All of these women will be fighting in front of Southern California crowds in the next two months.
Women prizefighters as a group in Southern California don't have as strong a base as those in the East Coast. But it could change rapidly, especially with boxing hungry Mexico as a close neighbor.
Women and men prizefighters fight with little recognition from media giants in television or major newspapers. Only web sites seem to provide fans of the sport with information regarding pro boxing.
Imagine if television and newspapers did just the minimum and provided notices of events coming?
With more than 100 gyms throughout Southern California and many of those gyms filled with over 100 women and men training daily, when you add their families and friends supporting them the numbers are very strong.
HBO, Showtime and recently ESPN discovered that the sport of pro boxing has a strong base of support, especially in the Southwest. If not, they would not be covering the sport. Latinos are the driving force behind boxing.
Soul of Boxing
Several years back, in 2011, when Marco Antonio Barrera arrived in Los Angeles to discuss his last prize fight before hanging up the boxing gloves, he arrived dapper as usual in the second floor of the ESPN headquarters in L.A. Live. It was an emotional moment for the Mexico City titan long considered one of that country's best ever prizefighters.
"Keeping our beautiful sport of boxing alive is my dream," said Barrera, who won world titles as a super bantamweight, featherweight, and super featherweight. "I love our beautiful sport and I want to do whatever I can to maintain its popularity."
They were beautiful and inspiring words.
Power to Change
Newspapers are failing to serve boxing fans. Unless it is a major fight card, none of the more than a dozen newspapers in the Southern California region give readers information or a calendar on almost weekly pro boxing cards that occur in their circulation areas. It's almost the same in every area of the country.
Readers have the power to change this.
Simply contact the local sports editor of your local newspaper and demand that boxing be covered. At least ask that they mention what boxing cards are coming up. If you live in Southern California, here are editors to contact and demand they include more boxing coverage:
L.A. Times contact – sports editor Angel Rodriguez email address:  angel.rodriguez@latimes.com
SCNG contact – sports editor Tom Moore email address:   tmoore2@scng.com
Check out more boxing news on video at The Boxing Channel
To comment on this article at The Fight Forum, CLICK HERE.
Don't forget to check out:
Southern California, the Soul of Boxing: Part I
Southern California, the Soul of Boxing: Part 2 (How It Came to Be)
The BWAA Shames Veteran Referee Laurence Cole and Two Nebraska Judges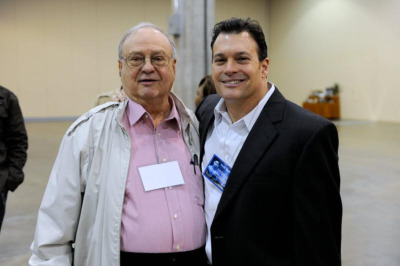 In an unprecedented development, the Boxing Writers Association of America has started a "watch list" to lift the curtain on ring officials who have "screwed up." Veteran Texas referee Laurence Cole and Nebraska judges Mike Contreras and Jeff Sinnett have the unwelcome distinction of being the first "honorees."
"Boxing is a sport where judges and referees are rarely held accountable for poor performances that unfairly change the course of a fighter's career and, in some instances, endanger lives," says the BWAA in a preamble to the new feature. Hence the watch list, which is designed to "call attention to 'egregious' errors in scoring by judges and unacceptable conduct by referees."
Contreras and Sinnett, residents of Omaha, were singled out for their scorecards in the match between lightweights Thomas Mattice and Zhora Hamazaryan, an eight round contest staged at the WinnaVegas Casino in Sloan, Iowa on July 20. They both scored the fight 76-75 for Mattice, enabling the Ohio fighter to keep his undefeated record intact via a split decision.
Although Mattice vs. Hamazaryan was a supporting bout, it aired live on ShoBox. Analyst Steve Farhood, who was been with ShoBox since the inception of the series in 2001, called it one of the worst decisions he had ever seen. Lead announcer Barry Tompkins went further, calling it the worst decision he has seen in his 40 years of covering the sport.
Laurence Cole (pictured alongside his father) was singled out for his behavior as the third man in the ring for the fight between Regis Prograis and Juan Jose Velasco at the Lakefront Arena in New Orleans on July 14. The bout was televised live on ESPN.
In his rationale for calling out Cole, BWAA prexy Joseph Santoliquito leaned heavily on Thomas Hauser's critique of Cole's performance in The Sweet Science. "Velasco fought courageously and as well as he could," noted Hauser. "But at the end of round seven he was a thoroughly beaten fighter."
His chief second bullied him into coming out for another round. Forty-five seconds into round eight, after being knocked down for a third time, Velasco spit out his mouthpiece and indicated to Cole that he was finished. But Cole insisted that the match continue and then, after another knockdown that he ruled a slip, let it continue for another 35 seconds before Velasco's corner mercifully threw in the towel.
Controversy has dogged Laurence Cole for well over a decade.
Cole was the third man in the ring for the Nov. 25, 2006 bout in Hildalgo, Texas, between Juan Manuel Marquez and Jimrex Jaca. In the fifth round, Marquez sustained a cut on his forehead from an accidental head butt. In round eight, another accidental head butt widened and deepened the gash. As Marquez was being examined by the ring doctor, Cole informed Marquez that he was ahead on the scorecards, volunteering this information while holding his hand over his HBO wireless mike. The inference was that Marquez was free to quit right then without tarnishing his record. (Marquez elected to continue and stopped Jaca in the next round.)
This was improper. For this indiscretion, Cole was prohibited from working a significant fight in Texas for the next six months.
More recently, Cole worked the 2014 fight between Vasyl Lomachenko and Orlando Salido at the San Antonio Alamodome. During the fight, Salido made a mockery of the Queensberry rules for which he received no point deductions and only one warning. Cole's performance, said Matt McGrain, was "astonishingly bad," an opinion echoed by many other boxing writers. And one could site numerous other incidents where Cole's performance came under scrutiny.
Laurence Cole is the son of Richard "Dickie" Cole. The elder Cole, now 87 years old, served 21 years as head of the Texas Department of Combat Sports Regulation before stepping down on April 30, 2014. At various times during his tenure, Dickie Cole held high executive posts with the World Boxing Council and North American Boxing Federation. He was the first and only inductee into the inaugural class of the Texas Boxing Hall of Fame, an organization founded by El Paso promoter Lester Bedford in 2015.
From an administrative standpoint, boxing in Texas during the reign of Dickie Cole was frequently described in terms befitting a banana republic. Whenever there was a big fight in the Lone Star State, his son was the favorite to draw the coveted refereeing assignment.
Boxing is a sideline for Laurence Cole who runs an independent insurance agency in Dallas. By law in Texas (and in most other states), a boxing promoter must purchase insurance to cover medical costs in the event that one or more of the fighters on his show is seriously injured. Cole's agency is purportedly in the top two nationally in writing these policies. Make of that what you will.
Complaints of ineptitude, says the WBAA, will be evaluated by a "rotating committee of select BWAA members and respected boxing experts." In subsequent years, says the press release, the watch list will be published quarterly in the months of April, August, and December (must be the new math).
Check out more boxing news on video at The Boxing Channel
Popo vs. "La Hiena": Blast From the Past – Episode Two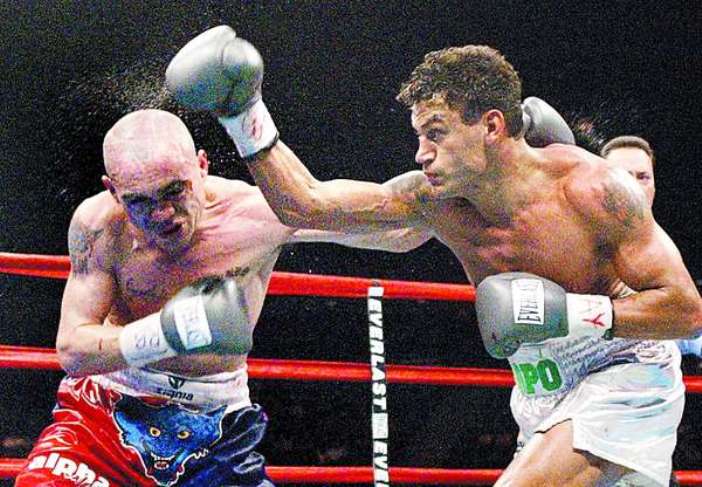 When WBA/WBO super featherweight champion Acelino "Popo" Freitas met Jorge Rodrigo "Il Hiena" Barrios in Miami on August 8, 2003, there was more on the line than just the titles. This was a roughhousing 39-1-1 Argentinian fighting an equally tough 33-0 Brazilian. The crowd was divided between Brazilian fans and those from Argentina. To them this was a Mega-Fight; this was BIG.
When Acelino Freitas turned professional in 1995, he streaked from the gate with 29 straight KOs, one of the longest knockout win streaks in boxing history. He was fan-friendly and idolized in Brazil. Barrios turned professional in 1996 and went 14-0 before a DQ loss after which he went 25-0-1 with 1 no decision.
The Fight
The wild swinging "Hyena" literally turned into one as he attacked from the beginning and did not let up until the last second of the eleventh round. Barrios wanted to turn the fight into a street fight and was reasonably successful with that strategy. It became a case of brawler vs. boxer/puncher and when the brawler caught the more athletic Popo—who could slip and duck skillfully—and decked him with a straight left in the eighth, the title suddenly was up for grabs.
The Brazilian fans urged their hero on but to no avail as Barrios rendered a pure beat down on Popo during virtually the entirety of the 11th round—one of the most exciting in boxing history. Freitas went down early from a straight right. He was hurt, and at this point it looked like it might be over. Barrios was like a madman pounding Popo with a variety of wild shots, but with exactly one half of one second to go before the bell ending the round, Freitas caught La Hiena with a monster right hand that caused the Hyena to do the South American version of the chicken dance before he went down with his face horribly bloodied. When he got up, he had no idea where he was but his corner worked furiously to get him ready for the final round. All he had to do was hang in there and the title would change hands on points.
The anonymous architect of "In Boxing We Trust," a web site that went dormant in 2010, wrote this description:
"Near the end of round 11, about a milli-second before the bell rang, Freitas landed a ROCK HARD right hand shot flush on Barrios' chin. Barrios stood dazed for a moment, frozen in time, and then down he went, WOW WOW WOW!!!! Barrios got up at the count of 4, he didn't know where he was as he looked around towards the crowd like a kid separated from his family at a theme park, but Barrios turned to the ref at the count of 8 and signaled that he was okay, SAVED BY THE BELL. It was panic time in the Barrios corner, as the blood continued to flow like lava, and he was bleeding from his ear (due to a ruptured ear drum). In the beginning of round 12, Freitas was able to score an early knockdown, and as Barrios stood up on wobbly legs and Freitas went straight at him and with a couple more shots, Barrios was clearly in bad shape and badly discombobulated and the fight was stopped. Freitas had won a TKO victory in round 12, amazing!!!!"
Later, Freitas tarnished his image with a "No Mas" against Diego Corrales, but he had gone down three times and knew there was no way out. He went on to claim the WBO world lightweight title with a split decision over Zahir Raheem, but that fight was a snoozefest and he lost the title in his first defense against Juan "Baby Bull" Diaz.
Freitas looked out of shape coming in to the Diaz fight and that proved to be the case as he was so gassed at the end of the eighth round that he quit on his stool. This was yet another shocker, but others (including Kostya Tszyu, Mike Tyson, Oscar De La Hoya and even Ali) had done so and the criticism this time seemed disproportionate.
Popo had grown old. It happens. Yet, against Barrios, he had proven without a doubt that he possessed the heart of a warrior.
The Brazilian boxing hero retired in 2007, but came back in 2012 and schooled and KOd the cocky Michael "The Brazilian Rocky" Oliveira. He won another fight in 2015 and though by now he was visibly paunchy, he still managed to go 10 rounds to beat Gabriel Martinez in 2017 with occasional flashes of his old explosive volleys. These later wins, though against lower level opposition, somewhat softened the memories of the Corrales and Diaz fights, both of which this writer attended at the Foxwoods Resort in Mashantucket, Connecticut. They would be his only defeats in 43 pro bouts.
Like Manny Pacquiao, Freitas had a difficult childhood but was determined to make a better life for himself and his family. And, like Manny, he did and he also pursued a career in politics. Whether he makes it into the Hall will depend on how much a 'No Mas' can count against one, but he warrants serious consideration when he becomes eligible.
As for the Hyena, on April 8, 2005, he won the WBO junior lightweight title with a fourth round stoppage of undefeated but overweight Mike Anchondo. In January 2010 he was involved in a hit and run accident in which a 20-year-old pregnant woman was killed. On April 4, 2012 Barrios was declared guilty of culpable homicide and sentenced to four years in prison. He served 27 months and never fought again, retiring with a record of 50-4-1.
Ted Sares is one of the oldest active full power lifters in the world. A member of Ring 10, and Ring 4's Boxing Hall of Fame, he was recently cited by Hannibal Boxing as one of three "Must-Read" boxing writers.
Check out more boxing news on video at The Boxing Channel
The Avila Perspective Chapter 6: Munguia, Cruiserweights and Pacman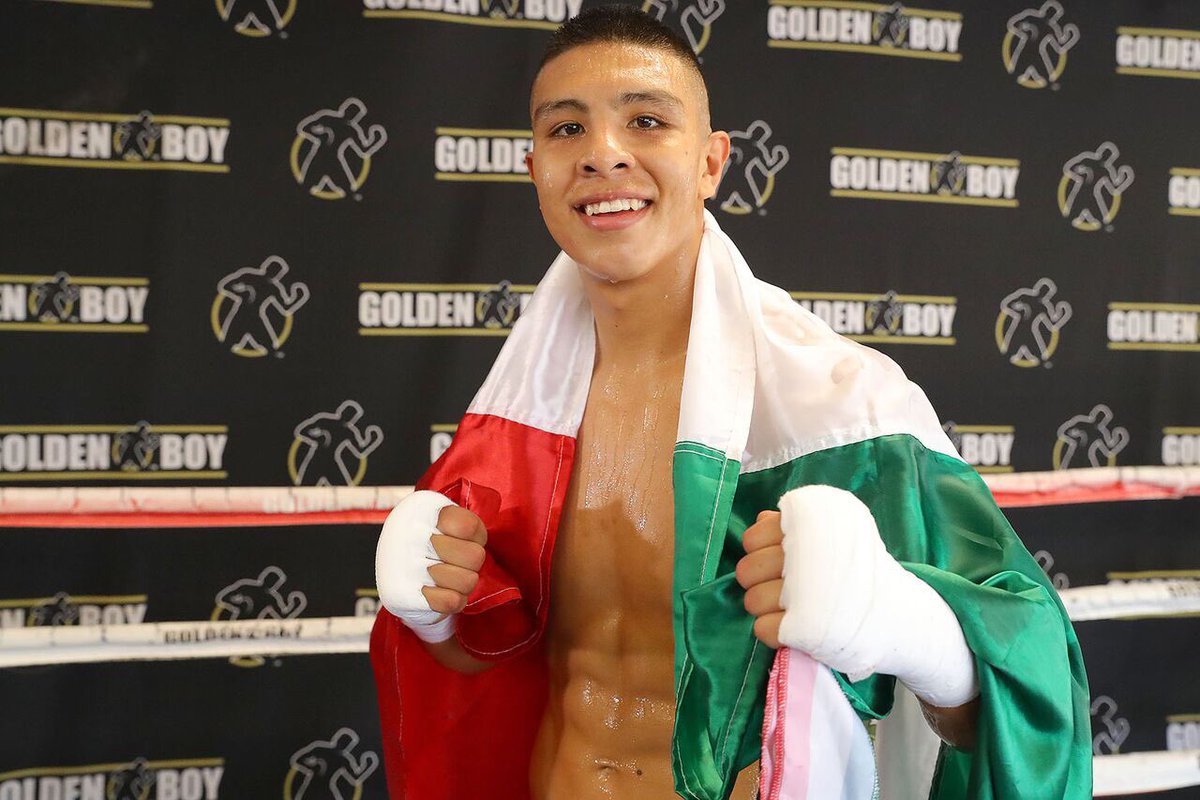 Adjoining states in the west host a number of boxing cards including a world title contest that features a newcomer who, before knocking out a world champion, was erroneously categorized by a Nevada official as unworthy of a title challenge.
Welcome to the world of Mexico's Jaime Munguia (29-0, 25 KOs) the WBO super welterweight world titlist who meets England's Liam Smith (26-1-1, 14 KOs) at the Hard Rock Hotel and Casino in Las Vegas on Saturday, July 21. HBO will televise
Back in April when middleweight titan Gennady "GGG" Golovkin was seeking an opponent to replace Saul "Canelo" Alvarez who was facing suspension for performance enhancement drug use, it was the 21-year-old from Tijuana who volunteered his services for a May 5th date in Las Vegas.
Bob Bennett, the Executive Director for Nevada State Athletic Commission, denied allowing Munguia an opportunity to fight Golovkin for the middleweight titles. Bennett claimed that the slender Mexican fighter had not proven worthy of contesting for the championship though the tall Mexican wielded an undefeated record of 28 wins with 24 coming by knockout.
To be fair, Bennett has seen many fighters in the past with undefeated records who were not up to challenges, especially against the likes of Golovkin. But on the other hand, how can an official involved in prizefighting deny any fighter the right to make a million dollar payday if both parties are willing?
That is the bigger question.
Munguia stopped by Los Angeles to meet with the media last week and spoke about Bennett and his upcoming first world title defense. He admitted to being in the middle of a whirlwind that is spinning beyond his expectations. But he likes it.
"I've never won any kind of award before in my life," said Munguia at the Westside Boxing Club in the western portion of Los Angeles. "I've always wanted to be a world champion since I was old enough to fight."
When asked how he felt about Nevada's denying him an attempt to fight Golovkin, a wide grin appeared on the Mexican youngster.
"I would like to thank him," said Munguia about Bennett's refusal to allow him to fight Golovkin. "Everything happens for a reason."
That reason is clear now.
Two months ago Munguia put on a frightening display of raw power in knocking down then WBO super welterweight titlist Sadam Ali numerous times in front of New York fans. It reminded me of George Foreman's obliteration of Joe Frazier back in the 1970s. World champions are not supposed get battered like that but when someone packs that kind of power those can be the terrifying results.
Still beaming over his newfound recognition, Munguia has grand plans for his future including challenging all of the other champions in his weight category and the next weight division.
"I want to be a great champion," said Munguia. "I want to make history."
The first step toward history begins on Saturday when he faces former world champion Smith who was dethroned by another Mexican named Canelo.
Cruiserweight championship
It's not getting a large amount of attention in my neighborhood but this unification clash between WBA and IBF cruiserweight titlist Murat Gassiev (26-0, 19 KOs) and WBC and WBO cruiserweight titlist Oleksandr Usyk (14-0, 11 KOs) has historic ramifications tagged all over it.
The first time I ever saw Russia's 24-year-old Gassiev was three years ago when he made his American debut at the Quiet Cannon in Montebello. It's a small venue near East L.A. and the fight was attended by numerous boxing celebrities such as James "Lights Out" Toney, Mauricio "El Maestro" Herrera and Gennady "GGG" Golovkin. One entire section was filled by Russian supporters and Gassiev did not disappoint in winning by stoppage that night. His opponent hung on for dear life.
Ukraine's Usyk, 31, made his American debut in late 2016 on a Golden Boy Promotions card that staged boxing great Bernard Hopkins' final prizefight. That night the cruiserweight southpaw Usyk bored audiences with his slap happy style until lowering the boom on South Africa's Thabiso Mchunu in round nine at the Inglewood Forum. The sudden result stunned the audience.
Now it's Gassiev versus Usyk and four world titles are at stake. The unification fight takes place in Moscow, Russia and will be streamed via Klowd TV at 12 p.m. PT/ 3 p.m. ET.
Seldom are cruiserweight matchups as enticing to watch as this one.
Another Look
A couple of significant fights took place last weekend, but Manny Pacquiao's knockout win over Lucas Matthysse for the WBO welterweight world title heads the list.
Neither fighter looked good in their fight in Malaysia but when Pacquiao floored Matthysse several times during the fight, it raised some red flags.
The last time Pacquiao knocked out a welterweight was in 2009 against Miguel Cotto in Las Vegas. Since then he had not stopped an opponent. What changed?
In this age of PEDs there was no mention of testing for the Pacquiao/Matthysse fight. For the curiosity of the media and the fans, someone should come forward with proof of testing. Otherwise any future fights for the Philippine great will not be forthcoming.
Check out more boxing news on video at The Boxing Channel