Wladimir Klitschko's Astounding Comeback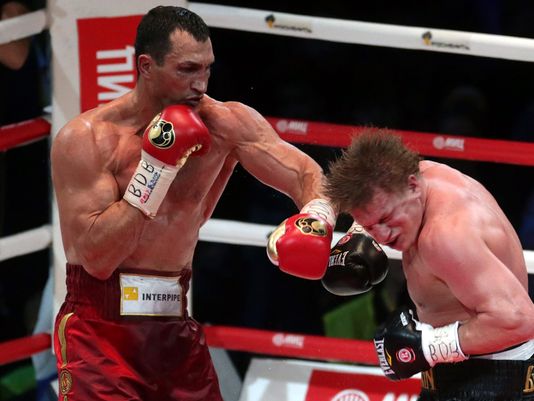 George Foreman fashioned the most noteworthy comeback in boxing – perhaps in all of sports – when he returned after a 10-year absence and went on to regain the world heavyweight title. But Wladimir Klitschko also forged a remarkable comeback. The difference is that he did it without ever saying goodbye. There was no interregnum in his timeline; no second act.
Now that his career has come fully into focus, it's plain that Klitschko will follow in the footsteps of his older brother and enter the Hall of Fame in his first year of eligibility. And it's easy to forget that there was a time when many pundits thought he was something of a tomato can.
Former Las Vegas Review-Journal sports editor Joe Hawk said this about Klitschko following his loss to Lamon Brewster: "Wladimir Klitschko joins the likes of John Ruiz and David Tua as purported boxers who should never again have their names appear on a sports page. We should've known about Klitschko, though. The Ukrainian-to-English converter on our computer says his full name translates to 'Big Slow Stiff With Glass Chin.'" Associated Press sports columnist Tim Dahlberg was less snarky, but basically echoed that sentiment: "Wladimir Klitschko better get used to working in his brother's corner during fights," said Dahlberg in 2005. "It might be the only future he has left in boxing."
Although he was reportedly 134-6 as an amateur and won a gold medal at the 1996 Olympics, Wladimir Klitschko (henceforth WK) wasn't highly thought-of when he turned pro. He had two strikes against him. He didn't look like a future heavyweight champion. The last lineal heavyweight champion that shared his pigmentation was one-trick pony Ingemar Johansson who captured the title in 1959 which was back in the Stone Age in the eyes of some young sportswriters. And WK was European, hailing from a part of the world once lampooned as the land of horizontal heavyweights.
And then, while he was still something of a mystery fighter, WK's reputation was stained by losses to three fighters dismissed as second-raters: Ross Puritty, Corrie Sanders, and Lamon Brewster. Each of those fights ended inside the distance. Against Puritty and Brewster, WK simply ran out of gas. He was leading both fights comfortably on the scorecards. Against Sanders, who knocked him out clean in the second round, he simply forgot to duck.
Let's look a little more closely at those three fights.
Ross Puritty could fairly be classified as a journeyman, but his record (24-13-1 going in) was very deceiving. The former UTEP defensive lineman had gone the distance with future heavyweight title-holder Chris Byrd, had knocked out former heavyweight title challengers Joe Hipp and Jose Luis Gonzalez, and had boxed a draw with fearsome Tommy Morrison…all this despite a very limited amateur background.
WK fought Puritty on Dec. 5, 1998, in Kiev. The match was assembled in a hurry. Wladimir had fought three weeks earlier and this was his ninth start of the year. The bout was for a minor title so it was scheduled for 12 rounds rather than ten. When the big Ukrainian fell in the 10th round, it was from sheer exhaustion. His corner stopped the fight moments into the 11th.
The fight wasn't big news in the U.S., warranting only a paragraph or two in most papers. What most took from the story was simply that another undefeated European heavyweight had been exposed by an American boxer. Ho hum; what else is new?
WK won 16 straight after this mishap. During this skein he won the WBO title, outpointing Chris Byrd, and successfully defended it six times. But the WBO, the newest of the four major sanctioning bodies, had little cachet. Lennox Lewis and Evander Holyfield ruled other roosts and were considered more legitimate.
In his title-winning match against Byrd, WK went to post the favorite, but only because he was the bigger man. The presumption was that if the fight went the full 12, Byrd, a slick southpaw, might steal the decision.
Hardly anyone out-boxed Chris Byrd, but WK put on the clinic, pitching a near-shutout. In fact, one of the judges did award Wladimir every round. He didn't merely out-box Byrd, he punished him. When the fight was over, one of Byrd's eyes was completely closed and the other was barely half-open. But the fight was held in Cologne, Germany, and didn't receive the media attention it would have received if it had been held in the United States.
WK's WBO title reign ended with a loud thud in Hanover, Germany, when he was annihilated by the aforementioned Sanders, a 37-year-old South African who boasted a 38-2 record but whose best sport was actually golf. With 33 seconds remaining in the opening stanza, Sanders, a southpaw, caught WK napping and put him on the canvas. Three more knockdowns would follow before the bout was stopped in the following round, but the other knockdowns were extensions of the first. And then, three fights later, Waldimir suffered another mortifying defeat, this coming at the hands of Lamon Brewster.
The Brewster fight was a repeat of WK's match with Ross Puritty, only shorter. Wladimir won the first four rounds on all three scorecards. Brewster barely made it back to his corner at the end of the fourth. But then WK suffered a mysterious meltdown. He was knocked down twice in the fifth, the second coming just as the bell sounded to end the round. Ascertaining that he was in no condition to continue, even with a 60-second respite, referee Robert Byrd waived the fight off.
Wladimir was of the opinion that he had been drugged and, according to one post-fight story, his blood sugar level was discovered to be abnormally high. But when his attorney went to the press and demanded an investigation, important boxing writers, in the main, dismissed it as sour grapes. Where once they had questioned his chin, they now questioned his chin and his heart and his integrity.
Having been upset twice in a span of four fights, WK had a lot of making up to do to win back the affection of his fans and the respect of the media. Seventeen months after his loss to Brewster, with two more fights under his belt, he dispelled any questions about his heart, rallying to defeat Samuel Peter in a match in which he suffered three knockdowns. Wladimir was in distress in round five and again in round 10, but he won the last two rounds and prevailed by three points on all three scorecards.
Peter, a New Jersey-based Nigerian, trained by future Hall of Famer Lou Duva, was undefeated coming in with 22 knockouts among his 24 wins. With the fight being staged at Atlantic City's Boardwalk Hall, he was chalked the favorite – the only time that WK was cast in an underdog role by the bookies until the final fight of his career.
The victory set up a rematch with Chris Byrd who now owned the IBF title. The second meeting was a carbon of the first through the first six rounds, but this time Byrd wouldn't still be standing at the final bell. WK finished him off with a right hook in the seventh.
WK's second world title reign lasted nine years and seven months. During his tenure he made 18 successful defenses and acquired the other two meaningful belts. He avenged his loss to Brewster (TKO 6), repeated his triumph over Samuel Peter (KO 10), comprehensively out-boxed former unified cruiserweight champion David Haye and, in a match between two former Olympic gold medalists, thoroughly outclassed previously undefeated Alexander Povetkin (that's Povetkin eating a left hook in the photo).
WK would have pitched a shutout if not for having a point deducted after shoving Povetkin to the canvas. As it was, he won by 15 points on all three cards. The fight, however, was a stinker and there were precedents for it.
Wladimir was too dominant during his title reign. When he won lopsidedly, as was usually the case, it was said that he was too robotic. And the emphasis shifted away from him to his opponent who was seen as just another mediocrity plumbed from the wreckage of a weak division.
Yes, the heavyweight division was inferior relative to the days of Ali and Frazier and the young George Foreman. However, that was the Golden Era of Heavyweights and WK's opposition stands up fairly well when juxtaposed against the heavyweight class of other eras. Overall, he opposed a more worthy cast of challengers than Joe Louis who was carefully steered away from good black fighters until he was deep into his 13-year title reign.
Klitschko vs. Povetkin was marred by excessive clinching. In hindsight it was precursor of the match that marked the end of WK's title reign, his November of 2015 contest with Tyson Fury in Dusseldorf. That was an ugly fight, a poor effort by both contestants, although a few pixilated British scribes credited Fury with painting a masterpiece.
There was a rematch clause that to Wladimir's dismay was never activated. If Tyson Fury had been fit to honor it, perhaps WK would have left the sport on a winning note. But from the standpoint of his legacy, perhaps it was better that his career ended as it did.
His farewell fight with young gun Anthony Joshua was a see-saw thriller contested under a clear sky before a great multitude at London's venerated Wembley Stadium. And when it was over, folks that previously knocked him were forced to concede that he may have actually been pretty darn good. He was still pretty good, just not good enough to overcome Anthony Joshua but by then he was 41 years old!
If I were to ask you if WK ranked among the greatest heavyweights of all time, you should take that as a rhetorical question. Wladimir Klitschko was special.
Check out more boxing news on video at The Boxing Channel
Re-visiting the Walker Law of 1920 which Transformed Boxing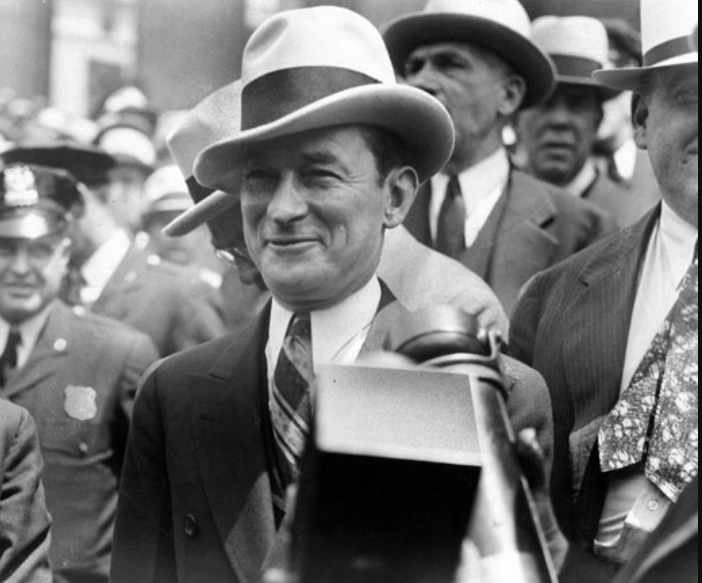 One hundred years ago this week, on March 24, 1920, a boxing reform bill sponsored by Sen. James J. Walker passed the New York State Senate. The bill ultimately became law and its provisions came to be adopted by law-makers in other states, bringing some uniformity to the most anarchic of popular sports. And what better time to re-visit this transformative legislation than now, the centennial?
Prizfighting was an outlaw sport in the Empire State until 1896 when the legislature passed the Horton Law which allowed bouts up to 25 rounds with five-ounce gloves in buildings owned or leased by a chartered athletic club. New York was a beehive of world class boxing during the days of the Horton Law, but the hubbub was short-lived. A spate of fixed fights and ring fatalities sparked a cry for reform and the law was repealed in 1900.
The Lewis Law, which supplanted the Horton Law, reduced the maximum number of rounds from 25 to 10 and stipulated that no decision would be rendered. The Lewis Law also restricted patronage to members of the athletic club sponsoring the event.
The Frawley Law of 1911 re-opened the fights to the general public but otherwise left the provisions of the Lewis Law pretty much intact. The most important fight in New York during the Frawley Law days was Jess Willard's defense of his world heavyweight title against Frank Moran at Madison Square Garden in 1916. The fight went the distance, the full 10 rounds, and Willard had the best of it although you wouldn't know that from the official decision as there was none.
During the last years of the nineteen-teens, several boxing reform bills were presented to the New York legislature. In fact, the Walker Bill was one of four that was taken under consideration. When it finally came to pass, the no-decision rule had been struck down by a 1919 amendment to the Frawley Law that gave the referee the authority to designate the winner.
A key feature of the Walker Law was that everyone involved in a boxing match — from the lowliest spit-bucket carrier to the promoter — had to be licensed. This included managers, matchmakers, referees, judges, ring doctors; even the ring announcer. The licensees were accountable to the boxing commission, a panel appointed by the governor. The commission had the power to approve matches, assign the officials, and establish and collect fees.
The Walker Law approved matches up to 15 rounds and allowed official decisions. Two judges would determine the winner and if they disagreed, the referee would act as the tie-breaker.
Previous laws allowed prizefighting under the guise of sparring exhibitions. The Walker Law made no distinction and this took the police out of the equation. Historically, it was the Sheriff's responsibility to determine if a bout should be stopped because it had become too one-sided; too brutal. And if, pray tell, one of the contestants died as a result of blows received, his opponent and his opponent's chief second and perhaps others would be arrested and charged with manslaughter.
Under the Walker Law, the decision of whether to stop a match rested with the referee or the ring physician or the highest-ranking boxing official at ringside. A boxer could now fight full bore without worrying that he could be charged with a crime.
After passing the Senate, the Walker Law passed the Assembly by a margin of 91-46. It was signed into law by Gov. Al Smith on May 24, 1920 and took effect on Sept.1. This ignited a great flurry of boxing in the Empire State. By March of 1924, the state had licensed 6,123 boxers.
The Walker Law became the template that lawmakers in other jurisdictions followed when they introduced their own boxing bills. Cynics would have it that the most attractive feature of the Walker Law to those that embraced it was the tax imposed on gate receipts. In New York under the guidelines of the Walker Law, it was 5 percent.
This wasn't too far off the mark. The drive to legalize boxing picked up steam in the Depression when state coffers were depleted and new sources of revenue were needed to cushion the fallout. By 1934, boxing was legal in every state in the union, but not in every county. Nowhere was the Walker Law adopted word for word – every politician had to put his own little spin on it, tweaking this and that – but the map of boxing, from an organizational standpoint, became less disjointed.
For the record, the first boxing show under the imprimatur of the Walker Law was held on Sept. 17, 1920 at Madison Square Garden. Joe Welling fought Johnny Dundee in the featured bout. It was the eighth meeting between the veteran lightweights. Welling won a unanimous decision, which is to say that both judges gave the bout to him (their scores were not made known). Ten weeks later, after two intervening bouts, Welling returned to Madison Square Garden to face lightweight champion Benny Leonard. This would go into the books as the first title fight under the Walker Law. Welling was stopped in the 14th round.
James J. "Jimmy" Walker spent 15 years in Albany, the first four as an Assemblyman, but would be best remembered as New York City's flamboyant Jazz Age mayor. He served two terms, defeating his opponents in landslides, but was forced to resign before his second term expired, leaving office in disgrace. In January of 1941, at the third annual dinner of the Boxing Writers Association, Walker was honored for his "long and meritorious service" to the sport and in 1992 he would be enshrined in the International Boxing Hall of Fame.
Walker (pictured) was a fascinating man, the big city version, in many respects, of Louisiana's colorful Huey "Kingfish" Long. In a future article, we'll peel back the layers and take a closer look at the man who did so much to popularize boxing.
Check out more boxing news on video at The Boxing Channel 
To comment on this story in The Fight Forum CLICK HERE
Think you know boxing? Then Man Up and Take Our New Trivia Test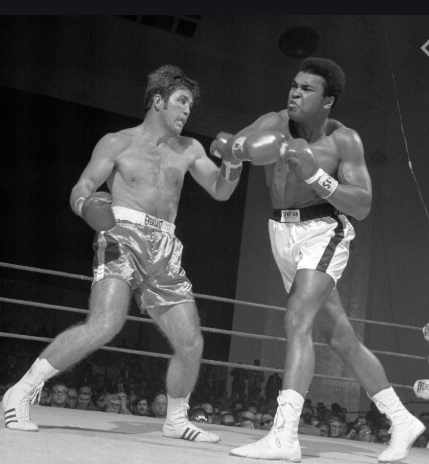 Beneath his salty exterior, Roger Mayweather had the soul of a scholar when the subject turned to the history of boxing. We suspect that Mayweather, who left us on March 17, would have fared pretty well on this 15-question multiple-choice trivia quiz and we dedicate it to him.
All good trivia tests should have a connecting thread. Here the common theme is "places," more exactly U.S. cities and towns.
This isn't an easy quiz. We have too much respect for our readers to dumb it down. Get more than half right and give yourself a passing grade. Twelve or more correct answers and proceed to the head of the class.
Here's the catch: To find the correct answers, you need to go to our FORUM (Click Here). There this trivia test will repeat with the correct answers caboosed to the final question.
In 1970, Muhammad Ali returned to the ring after a 43-month absence to fight Jerry Quarry in this city:
(a) Miami
(b) Atlanta
(c) Houston
(d) Landover, Maryland
Rocky Kansas and Frank Erne, recent inductees into the International Boxing Hall of Fame in the Old-Timer category, were products of this city:
(a) Buffalo
(b) Hartford
(c) Scranton
(d) Portland, Maine
The July 1, 1931 match between heavyweight title-holder Max Schmeling and Young Stribling was the icebreaker event in the largest stadium ever built to house a baseball team. What city?
(a) Detroit
(b) Cleveland
(c) St. Louis
(d) Milwaukee
Jake LaMotta was from the Bronx, but he acquired his most avid following in this city where he lifted the world middleweight title from Marcel Cerdan.
(a) Detroit
(b) Chicago
(c) Cleveland
(d) Syracuse
5.  Jess Willard was called the Pottawatomie Giant because he hailed from Pottawatomie County. What state?
(a) Oklahoma
(b) Kansas
(c) Montana
(d) West Virginia
There is a statue of former welterweight champion Young Corbett III, born Raffaele Giordano, in this California city.
(a) Oakland
(b) Bakersfield
(c) Anaheim
(d) Fresno
Elected to the International Boxing Hall of Fame in 2011, this iron-chinned bantamweight was stopped only once in 163 documented fights. Fill in the blank:
______ Pal Moore.
(a) Laredo
(b) Memphis
(c) Peoria
(d) Pasadena
More of the same. Fill in the blank.
(a) George Lavigne, the ______ Kid            Boston
(b) Jack Johnson, the ______ Giant            Joplin
(c) Jeff Clark, the _______     Ghost           Saginaw
(d) Jack Sharkey, the _______ Gob            Galveston
9. In the 1930s, there was a second Madison Square Garden in this southwestern city. Future light heavyweight champion John Henry Lewis had several of his early fights here:
(a) Albuquerque
(b) El Paso
(c) Pueblo
(d) Phoenix
Match the fighter with his nickname.
(a) Max Baer                  (1) Astoria Assassin
(b) Paul Berlenbach      (2) Fargo Express
(c) Billy Petrolle            (3) Livermore Larruper
(d) Bud Taylor              (4) Terre Haute Terror
Match these boxers with the city with which they are associated.
(a) Fritzie Zivic and Charley Burley         (1) San Francisco
(b) Johnny Coulon and Ernie Terrell       (2) New Orleans
(c) Abe Attell and Fred Apostoli               (3) Chicago
(d) Pete Herman and Willie Pastrano      (4) Pittsburgh
12. The first great prizefight in Nevada, pitting James J. Corbett against Bob Fitzsimmons, was held here:
a. Goldfield
b. Carson City
c. Reno
d. Las Vegas
13. On March 28, 1991, Sugar Ray Leonard headlined a boxing show at the new Carrier Dome in Syracuse, NY. Who was his opponent?
(a) Larry Bonds
(b) Wilfred Benitez
(c) Donny Lalonde
(d) Floyd Mayweather Sr.
Match these Hall of Fame boxing writers with the city in which they spent the bulk of their newspaper careers:
(a) Jack Fiske                   (1) New York
(b) Michael Katz              (2) Philadelphia
(c) Jerry Izenberg            (3) San Francisco
(d) Bernard Fernandez    (4) Newark
Match these Hall of Fame boxing promoters with the city that served as their headquarters:
(a) Herman Taylor         (1) Boston
(b) Rip Valenti               (2) Philadelphia
(c) Sam Ichinose           (3) Los Angeles
(d) George Parnassus    (4) Honolulu
Check out more boxing news on video at The Boxing Channel 
A Chain of Fistic Violence in Southern California in the '70s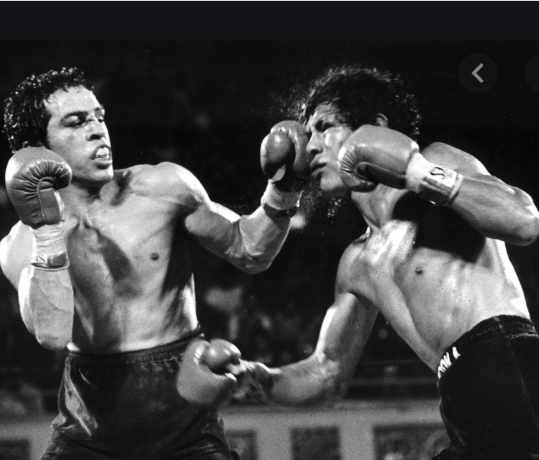 The decade of the 1970's was a great one for boxing and the Southern California scene was especially a hotbed. Throw a dart and you'd come up with a fan-friendly sizzler at the Inglewood Forum, the Olympic Auditorium, the Convention Center in Anaheim or even the Valley Music Theater in Woodland Hills. Throw that same dart at the following fighters and you would land on fighters who made the West Coast scene a special one.
Men like Danny "Little Red " Lopez, the star-crossed Bobby "Schoolboy" Chacon, Jose Napoles, the legendary Ruben Olivares, the underrated Ernie "Indian Red" Lopez, Armando Muniz, Rafael Herrera (who beat the great Olivares twice), Carlos Palomino (who made one of the greatest comebacks in boxing history), Carlos Zarate, Art Hafey, Shig Fukuyama (who had that one big moment against "Little Red" in 1974), Octavio Gomez, Rudy Robles, Frankie Baltazar (who practically lived in the Olympic where he had 31 of his 43 career bouts), and Alberto Sandoval who had 37 of his 38 career fights in the Olympic Auditorium!
Many of the above were world champions; six are in the International Boxing Hall of Fame.
The following fights are representative of this super exciting and very violent time:
Chacon vs. Olivares (June 1973)
This one was at the Forum in Ingleside, California and the Associated Press report said it best:
"Former world bantamweight champion Ruben Olivares of Mexico ruined the perfect record of local featherweight hero Bobby Chacon, scoring a 9th round knockout. Chacon, 126, appeared strong in the first two rounds, but Olivares dramatically changed the complexion of the fight in the 3rd and didn't lose another round. Olivares, 125 3/4, knocked Chacon down with a straight right in the first ten seconds of the 9th and then pounded the San Fernando fighter unmercifully for the remainder of the round. During the intermission, Chacon's manager, Joe Ponce, asked referee Dick Young to stop the fight, which had been scheduled for 12 rounds and for the NABF featherweight title."
The pin-point exchanges in the ninth were non-stop and raised the bar for ring malice; it was legal assault and battery.
The two met twice more.
In June, 1975, Olivares met Chacón who was then the WBC's world featherweight champion. Olivares won the fight by savage stoppage in round two and became a world champion for the fourth time.
The trilogy ended in August 1977 when Chacon won a UD at the Forum.
However, the equally adored Olivares dominated the bantamweights and retired with a record of 89-13-3 with an astonishing 79 wins coming by knockout.
Lopez vs. Chacon (May 1974)
Danny "Little Red" Lopez was 23-0 when he faced off with Bobby Chacon (then 23-1) at the Sports Arena in Los Angeles in front of 16,000 screaming fans. Both fighters personified excitement; in fact, Little Red was a "Gatti before Gatti" as he often would come back in dramatic fashion to snatch victory from certain defeat.
As for drama both inside and outside the ring, no one ever topped Chacon. His career against the toughest opposition imaginable included historic fights against Cornelius Boza- Edwards and four thrillers against Bazooka Limon against whom he was 2-1-1. His name was synonymous with "Fight of the Year" but so was Danny's. He was all heart and all action; you had to staple him down to the canvas if you wanted to keep him down. His only loss prior to the Lopez fight was against the aforementioned Ruben Olivares (71-3-1 at the time).
LA Times sportswriter Steve Springer recalled that fight in a story that ran in the Times on April 28, 1995:
"In the early rounds of that memorable night in 1974, both fighters absorbed and delivered a terrifying amount of punishment. If not for the breaks between rounds, there would have been no time to breathe. But by the end of the fourth round, having seen and survived the best Lopez had to offer, Chacon took command…Chacon maneuvered Lopez into the ropes. Lopez dropped his hands and Chacon moved in for the kill. But referee John Thomas stepped in and ended it."
It was not quite malevolence but it was something pretty close. The fans got what they paid for and more. Sadly, Bobby would pay a terrible price, but he kept his sense of humor almost until the end. When questioned about his failing memory, he would smile that smile that would stop you in your tracks and say, "I forgot I forgot."
Bobby Chacon, like Ruben Olivares, was adored by his fans in a special kind of way.
Lopez vs. O'Grady (February 1976)
There was never a time where I thought I was going to be anything other than a boxer…" – Sean O'Grady
Now it was Danny Lopez's turn to prevail against the young but talented and undefeated Sean O'Grady who had run up 29 straight wins until he met "Little Red" at the Inglewood Forum. In 1975 alone, the upstart, who turned pro at age 15, fought 26 times with 22 stoppages (but mostly against weak Oklahoma-style opposition which ill-prepared him for the likes of "Little Red" who was honed on Southern California-type opposition).
O'Grady instinctively chose to brawl with the gritty and hard-hitting Lopez rather than use fundamentals and technique and while it was a good fight for as long as it lasted, the youngster absorbed serious punishment prompting his "corner" which was composed of father, manager, mentor and trainer Pat O'Grady to toss in the towel after four rounds, saving Sean for another day.
It would prove to be an extremely wise decision as the youngster would later have great success. O'Grady won the WBA lightweight title in 1981 and finished his career at 81-5 with 70 wins coming by way of stoppage, an eye-popping KO percentage of 81.4 %.
While the 70s were considered the golden age for heavyweights, serious fans and historians know that the smaller men should receive the same level of respect. They also know that Mexico's bantamweights of the 50s were nothing less than sensational, building the platform for the chain of sizzlers that delighted Southern California fight fans in the 70s.
Ted Sares can be reached at tedsares@roadrunner.com
Check out more boxing news on video at The Boxing Channel 
To comment on this story in The Fight Forum CLICK HERE