The Avila Perspective, Chapter 10: Cancio, Nevada Hall of Fame and More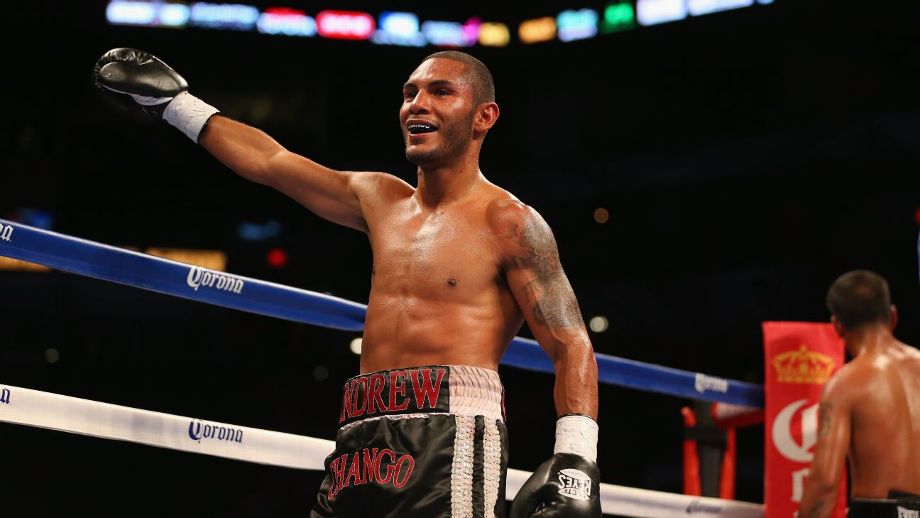 In the desert town of Blythe where two states are separated by a river, Andrew Cancio was semi-famous despite only being 16 years old. He was a barber and everyone knew it.
"By the time I came out of high school as a barber everybody knew me in Blythe," said Cancio looking back. "They kept me busy and making good money."
Cancio is still famous but for a different reason.
Expect a town-sized crowd to arrive as Cancio (18-4-2, 14 KOs) meets Dardan Zenunaj (14-4, 11 KOs) in the 10-round main event on Friday Aug. 17, at Fantasy Springs Casino. The Golden Boy Promotions fight card will be televised by ESPN2.
No longer is Cancio a barber.
"I really loved it. Still cut my sons hair but I just do it for fun. You don't ever lose your touch," said Cancio. "It wasn't a job, it was chill."
Cancio no longer cuts hair for pay. Instead, he cuts down contenders like one of those electric razors mowing through a mop headed scalp. He's ruthless.
So far, whenever Cancio fights anywhere in the Southern California desert region his legion of fans appear shouting his name and yelling approval. He's a rock star in Blythe.
The last time Cancio's hordes arrived at Fantasy Springs he was fighting Kazakhstan's Aidar Sharibayev (7-1) who was undefeated at the time and headed toward a title fight. That was last April. It ended in a knockout win for Cancio.
Back in March 2016, Cancio and his Huns fought veteran Hugo Cazares at the Fantasy Springs. That fight ended in three rounds.
In December 2015, Cancio was matched with another contender buster named Rene Alvarado of Nicaragua. Though both have a knack for knocking off contenders, if you stand in front of Cancio you got problems. Alvarado stood in front of the Blythe bomber and down he went in eight rounds.
"Oh yeah. I love fighting in the pocket, it's like natural for me," says Cancio who trains in Ventura. "That's where I feel most comfortable for me. They try to make me fight inside and don't know that's what I like."
He's hoping that Albania's Zenunaj goes pocket hunting too.
"I watched a couple of his videos. He seems to be a come forward type of guy," said Cancio with a hint of glee. "I'm just training to outsmart him, especially inside."
Cancio needs to win for his fans; the Huns are hungry.
Japanese Fighters
Another returning will be Japan's Yoshihiro Kamegai (27-4-2, 24 KOs) who meets Gregory Vendetti (19-2-1, 12 KOs) in a 10 round super welterweight clash at Fantasy Springs on Friday.
The last time Kamegai was in the boxing ring he was trading vicious blows against Miguel Cotto for the WBC super welterweight world title. Though he was defeated, many lauded his tremendous effort and do or die spirit.
If you like warriors, then Kamegai is one of many Japanese fighters that have made that trek across the Pacific Ocean to showcase their spirit. It's been a boost to the boxing world when fighters like Kamegai, Naoya Inoue, Ken Shiro, Kosei Tanaka and Ryosuke Iwasa among others have willingly traveled to America to display their craft.
Incidentally, Iwasa lost the IBF super bantamweight title today to TJ Doheny of Australia by unanimous decision in Tokyo. It was Iwasa's second defense of the world title he won last September.
Saturday in L.A.
Ed Holmes All Star Boxing returns to the Westin Bonaventure Hotel with another large fight card at the downtown L.A. hotel this Saturday Aug. 18.
Seven undefeated prospects including super lightweight Batyr Akhmedov (4-0) who meets Ismael Barroso (20-2-2) for the WBA Inter-continental title in an eight round clash.
Others on the card include Ricardo Valdovinos, Israel Mercado, John Leo Sato and Arthur Saakyan in separate bouts. A female MMA fight is also scheduled on the card.
The doors open at 5 p.m. at the beautiful venue which has become one of my favorite places to watch boxing. For more information call 323 816-6200 or go to www.allstarfights.com.
Nevada Hall of Fame
Numerous stars will be inducted to Nevada's Boxing Hall of Fame including several non-fighters.
Leading the list for this year sixth annual induction at Caesars Palace in Las Vegas will be Laila Ali, Sugar Shane Mosley, Kevin Kelley, Earnie Shavers, Don Minor, and Chris Byrd in the fighter category. Also inducted will be Senator Harry Reid, promoter Todd DuBoef and judge Jerry Roth.
Those fighters, trainers and promoters honored who are no longer living include Aaron Pryor, Alexis Arguello, Henry Armstrong, Bill Miller and Jack "Doc" Kearns.
"This is a wonderful class and we are very proud of all of them and we're eager to celebrate their many accomplishments in this wonderful sport," said Michelle Corrales-Lewis CEO of NBHOF. "We have come up with a full slate of events to make this an entire celebratory weekend. In a short period of time, we have built a reputation as a first-class Hall of Fame and the fighters look forward to this event every year. We are continually looking for ways to improve and I believe this will be our best year yet."
Festivities begin Friday at 12 p.m. in the Augustus Room with a meet and greet that ends at 4 p.m. A cocktail party begins at 7:30 at the Caesars pool area weather permitting.
On Saturday, at 11 a.m. an amateur boxing card takes place at the Augustus Room and ends at 3 p.m.
Red carpet photo opportunities begin at 5:30 p.m. and is open to the public. The actual ceremonies start 7 p.m. at the Augustus Room and only those with tickets or invitations will be admitted. For more information go to this web site: https://www.eventbrite.com/e/nevada-boxing-hall-of-fame-6th-annual-induction-dinner-tickets-43144441185
Top Rank
WBO featherweight titlist Oscar Valdez announced he made a change in trainers and is now working with Eddy Reynoso who also trains middleweight Saul "Canelo" Alvarez, according to public relations ace Ricardo Jimenez.
Valdez, 27, suffered a broken jaw in his last world title defense against over-weight Scott Quigg of England. He still has not been cleared by doctors but made the decision with his management to depart with former trainer Manny Robles Jr.
"I want to thank Manny Robles and his whole team for everything they have done for me over the last few years, but like everything in life, changes are sometimes needed to move forward. I'm very grateful to them for their friendship and all they have taught me", said Valdez who lived next to Robles in Lake Elsinore.
The two-time former Mexican Olympian is managed by Frank Espinoza and expected to return to defend the title soon. He is promoted by Top Rank
Top Rank also signed an extension that now ties them with ESPN for seven years and includes Saturday's show out of Atlantic City.
Heavyweights Bryant Jennings (23-2, 13 KOs) of Philadelphia meets Alexander Dimitrenko (41-3, 26 KOs) in the main event at Ocean Resort Casino. ESPN will televise and stream the fight card.
"I'm just grateful for the opportunity, grateful for the consistent fighting schedule. I'm just looking to win and climb the heavyweight ladder. I let everything fall into place once the results come in," said Jennings.
Dimitrenko realizes he has a prime opportunity.
"It is very important for me to be here, to fight live on ESPN against Jennings. I will do anything to win this fight," said Dimitrenko. "It's an honor to fight here in America. Everybody watching will get a great show. Saturday night can't come soon enough. I am ready to fight."
Next week, Top Rank has another show but this time in Phoenix. Two world title fights are planned at Gila River Arena in Glendale. Slated to fight are WBO lightweight titlist Raymundo Beltran (35-7-1) versus Jose Pedraza (24-1) and Isaac Dogboe (19-0) defending the WBO super bantamweight world title versus Hidenori Otake (31-2-3).
Also, Mikaela Mayer (6-0, 3 KOs) is set to meet Edina Kiss (14-7) in a six or eight round super featherweight clash.
Check out more boxing news on video at The Boxing Channel
Jamal James Out-Punches Thomas Dulorme and Other Results from L.A.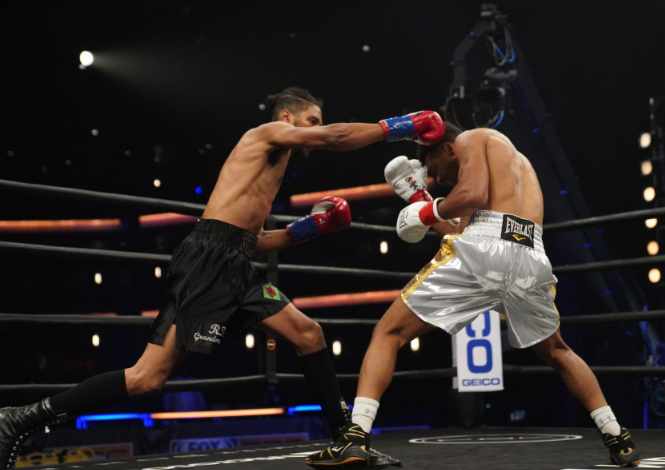 In a night of frustration Jamal James handily defeated Thomas Dulorme to win a version of a welterweight title by unanimous decision in the middle of Los Angeles without a single fan present on Saturday.
At the Microsoft Theater at LA Live, James (27-1, 12 KOs) out-punched Puerto Rico's Dulorme (25-4-1, 16 KOs) to win the interim WBA welterweight belt. Usually on a Saturday night the area would be packed with people.
In one of prizefighting's most talented divisions, the angular figure of James showed off his boxing prowess with an unneeded touch of illegal defense to boot. Dulorme, a rugged, heavy-handed Boricua never could figure out the solution against the taller fighter.
James showed off quick feet and quick hands and more surprisingly showed off the ability to fight inside. Instead of taking advantage of the inside war, Dulorme often held instead of punched. It was frustrating to watch.
Another frustrating tactic was James turning his back to his foe as a means of defense. He continued to use the same tactic until referee Tom Taylor warned him of the trick. A fighter is never supposed to turn his back. It can be seen as a form of submission.
Once James stopped turning his back, he went on full attack and used his jabs and combinations to befuddle the slower and unsure Dulorme. After 12 rounds the judges were sure James was the winner and gave him the decision by scores 115-113, 116-112, 117-111.
Jamal James now enters the upper realm of welterweight contenders.
In another welterweight clash, Luke Santamaria (11-1-1, 7 KOs) scored a first round knockdown over the much taller Mykal Fox (22-2) and from there on it was all-out war.
Santamaria was able to fight inside against Fox who decided to forsake his reach advantage and entered trench warfare. Though the action was fierce Santamaria was able to slip and counter more than Fox. That was enough to convince the judges that Santamaria was the winner in this spirited fight 96-93, 97-92 and 99-90,
The knockdown scored by Santamaria came early when the Southern California fighter connected with five consecutive blows and downed Fox in the corner. The fighter out of Maryland recovered and refrained from using his height and range and instead fought nose-to-nose. Though he fought gallantly the early knockdown gained Santamaria an advantage he would never lose.
Super Middleweights
In only his third pro fight David Morrell (3-0, 2 KOs) defeated experienced veteran Lennox Allen (22-1-1, 14 KOs) in a battle of southpaws to win the interim WBA super middleweight title. Morrell, 22, was a Cuban amateur star and looked strong. But it wasn't an easy fight against 35-year-old Allen who set numerous traps against the Cuban fighter and landed. But not enough to hurt the youngster who won by decision 118-110, 119-109, 120-108.
Super Lightweights
Texas fighter Omar Juarez (8-0, 4 KOs) had the better skill but found it tough to find the very athletic Willie Shaw (12-2, 8 KOs) in winning by unanimous decision after six rounds. Juarez, 21, was more precise in his punching but was hit here and there by the long quick hands of Shaw. No knockdowns as judges scored in favor of Juarez 59-55, 58-56, 60-54.
Other Bouts
Brooklyn's Michael Coffie (10-0, 7 KOs) was too big and strong for Oxnard's Luis Pena (6-1, 6 KOs) and won by knockout at 1:35 of the fifth round. A counter left hook dropped Pena in the third round. Coffie also connected in the fifth and floored Pena during a furious exchange. Pena beat the count but was clobbered by a few more punches, forcing referee Tom Taylor to end the fight.
Vito Mielnicki (6-0, 4 KOs) knocked out the taller Chris Rollins (3-2, 2 KOs) to win their welterweight bout in the second round. Mielnicki connected during a lapse in defense by MMA fighter Rollins and dropped him. Though he beat the count he was under attack when referee Jerry Cantu stopped the fight at 2:19 of the second round. Rollins protested at the stoppage. Mielnicki, 18, had a rough year as he missed high school graduation due to the pandemic.
Photo credit: Sean Michael Ham / TGB Promotions
Check out more boxing news on video at The Boxing Channel 
To comment on this story in the Fight Forum CLICK HERE
COVID-19 Has Combat Sports on the Ropes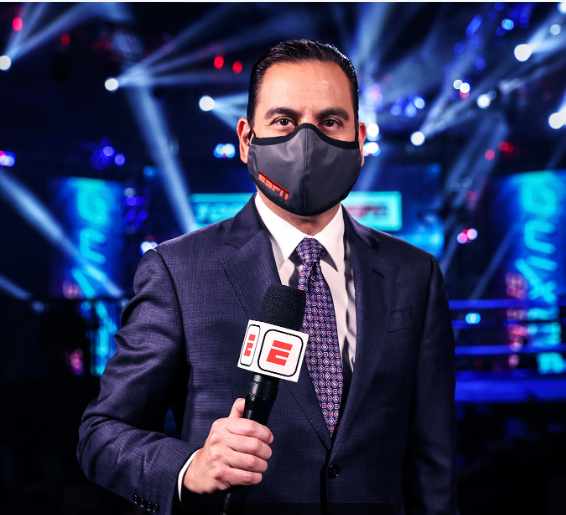 By Special Correspondent Ryan Sakacs — After months of sparring between players unions and league executives, the major American sports have finally overcome the legal and logistical hurdles delaying the restart of stalled seasons. While empty stadiums and shortened schedules will be this year's hallmark, the financial burden associated with COVID-19 protocols will present a lasting challenge for many combat sports promoters.
State athletic commissions – charged with protecting the health and safety of fighters and promoting the integrity of competition – will play a critical role in shaping the post-pandemic future of boxing and mixed martial arts. Without a unified governing body, rules and regulations can vary significantly from state-to-state – from trivial topics, such as ring attire and facial hair, to more meaningful matters, including the selection of officials, the use of instant replay, and medical standards for licensing (i.e., neurological and PED testing). Coronavirus testing and distancing policies will also differ considerably.
Some athletic commissions and promotional companies have taken the lead in developing effective, albeit costly, measures. The UFC was the first major American sport to return to live competition in early May when it held three full fight cards in eight days – an ambitious feat even in a pre-pandemic world. According to UFC President Dana White, the company coordinated with the Florida State Boxing Commission to administer over 1,100 tests to every fighter, second, and staff member at a cost of $150,000 per event.
Despite the fiscal challenges, the UFC hosted four events at its Las Vegas headquarters in June.  Under the supervision of the Nevada State Athletic Commission, the UFC reportedly conducted more than 2,500 tests and implemented strict rules requiring fighters and seconds to self-isolate upon arriving at the facility until Friday's official weigh-in. The UFC continued to bolster its regulations during its four-event campaign on "Fight Island" in Abu Dhabi, which featured extensive testing, a "safe zone" off limits to the general public, nightly temperature screenings, and ample on-site medical personnel.
Top Rank led boxing's return in June with twice-weekly cards in Las Vegas. According to CEO Bob Arum, the undertaking has been an expensive one – increased testing will cost the company at least $25,000 per event, in addition to the price of extra security, hotel rooms, and specialized dining arrangements.
While heavyweights like the UFC and Top Rank (with substantial financial resources and lucrative broadcasting deals) can overcome higher overhead costs and reduced revenues, live events may be cost prohibitive for the foreseeable future for local promoters operating on more modest budgets.
Joe DeGuardia, President and CEO of Star Boxing, expects exponential harm for the sport and beyond. "Even before COVID, club shows in New York were hanging on by a thread.  The cost was already increasing. Under these circumstances, with the added expense of testing and no fans, it's impossible.  Losing club shows for a significant period will kill boxing. They're the lifeblood of the sport. People don't realize that the local shows fuel the major events.  Many of those fighters end up on major cards at Madison Square Garden and Barclays."
It's a story DeGuardia has seen play out with his own stable of fighters. Chris Algieri and Joe Smith Jr. both rose to regional renown in the Paramount Theatre in Huntington, Long Island before achieving major success on the international level. Algieri went on to face some of the sport's biggest stars in Manny Pacquiao, Amir Khan, and Errol Spence after winning the WBO International junior welterweight title in 2014. Smith, Jr., of course, retained the WBC International light heavyweight title in 2016 with a devastating knockout of all-time-great Bernard Hopkins.
DeGuardia also laments broader economic effects due to COVID-19 restrictions. "We would pack New York Avenue in Huntington for our shows at the Paramount. Those local restaurants, bars, and hotels will also lose out on money. Before COVID, we had events planned for months in advance.  Now there's nothing."
The downturn has already hit the industry hard. For instance, referees, judges, and athletic commission staff in every state have and will continue to lose out on income because of the lack of events – In 2019, California regulated more than 120 boxing and MMA cards, compared to 18 so far in 2020.
Furthermore, some states also stand to lose considerable revenue." Last year, Governor Andrew Cuomo announced, "Combat sports industry has produced unprecedented revenue and economic activity for New York since the introduction of Mixed Martial Arts two years ago." This year, however, the state has only held three events to date.
The coronavirus presents another existential crisis for combat sports. The demise of boxing has been touted for years, and its battle for relevance is ongoing. Just a generation ago, boxing was one of the world's most popular sports, and its stars were some of the most recognizable athletes. Sadly, it now resembles a niche sport, like thoroughbred racing, with casual viewers only tuning in for mega-fights. Meanwhile, MMA withstood intense political pressure and public outcry for two decades before establishing itself as a legitimate international attraction. However, if club shows fall victim to the "new normal," professional fighting could permanently lose its standing as a main event.
—
Ryan Sakacs is the former chief of the Prescription Drug Investigation Unit with the New York City's Special Narcotics Prosecutor. During his 12-year career as an assistant district attorney, he founded the country's most prolific prosecutorial unit dedicated to combating the surge in prescription drug diversion, addiction, and fatal overdoses. Sakacs has also served as counsel to the New York State Athletic Commission.
Pictured: Bernardo Osuna at the MGM/Top Rank "Bubble"— Photo credit: Mikey Williams
Check out more boxing news on video at The Boxing Channel 
To comment on this story in the Fight Forum CLICK HERE
Harper and Jonas Battle to a Draw in Episode 2 of 'Matchroom Fight Camp'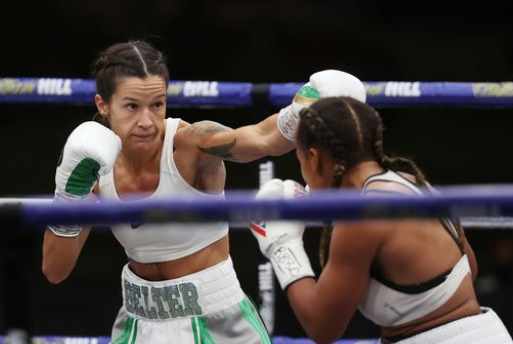 The second edition of Eddie Hearn's "Fight Camp" summer series unfolded today in the backyard of the mansion that serves as the Matchroom Sport headquarters in Brentwood, Essex, England. The main event was ostensibly the 12-round bout for the Commonwealth cruiserweight title between Chris Billam-Smith and Nathan Thorley, but most of the pre-event talk was about the women's match between Terri Harper and Natasha Jonas which went last in the program. Harper was making the first defense of the WBC world super featherweight title that she took from long-reigning title-holder Ewa Wahlstrom in February.
Harper vs. Jonas, originally scheduled for April 24, was the first-ever female world title fight between two Brits and it proved to be a very entertaining scuffle, building on the momentum of the inaugural Fight Camp offering last Saturday when Ted Cheeseman and Sam Eggington put on a splendid show.
When the smoke cleared, Terri Harper retained her belt by virtue of earning a draw, but the question of which English boxer was superior remained unanswered.
At age 23, Harper was younger by 13 years, but Liverpool's Jonas, a 2012 Olympian, had the stronger amateur pedigree. Jonas started fast but Harper had the edge plus youth on her side as the bout wended into the final furlongs. In round eight, however, Jonas rocked her with a left-right combination and she hurt her again in the next round.
Harper had to dig deep in the final round to arrest the momentum and she rose to the occasion, staving off defeat. The judges had it 96-94 for Harper, 96-95 for Jonas, and 95-95.
Harper remained undefeated at 11-0. It was the second loss for Jonas in 11 pro fights.
Terri Harper is a good human interest story. Before she was coaxed out of retirement in 2017, she was peeling potatoes in a fish and chips shop in her hometown of Denaby in County Yorkshire. As for her next fight, she now has three apparent options: a unification fight with Poland's Ewa Brodnicka, the WBO belt-holder and a recent Matchroom signee, a match with Mikaela Mayer (Brodnicka's "mandatory"), or a rematch with Natasha Jonas. Whatever develops, her next match will be eagerly anticipated.
Other Bouts
The fight between Chris Billam-Smith and Nathan Thorley, which actually went second in the bout order, was a soft defense for Billam-Smith. Trained by Shane McGuigan, Billam-Smith (11-1, 10 KOs) blasted out Thorley in the second round. He ended the one-sided scrap with a short right hand as Thorley was boring in, knocking him to his knees. Thorley beat the count, but his legs were unsteady and the referee properly stopped it.
A 27-year-old Welshman, Thorley came in undefeated (14-0), but he had been feasting on slop – his previous opponents were collectively 106-549 – and the result wasn't unexpected. The official time was 2:05.
In a 10-round contest in the super-welterweight division, Liverpool's Anthony Fowler, another Shane McGuigan protégé, improved to 13-1 (10) with a seventh-round stoppage of game but out-gunned Adam Harper (9-2). Fowler, a gold medal winner at the 2014 Commonwealth Games as a middleweight, had no fear of the light-punching Harper and was in full control from the get-go. His lone defeat came by split decision to rising contender Scott Fitzgerald.
In a featherweight contest, 20-year-old Leeds southpaw Ivan "Hopey" Price improved to 3-0 with a 6-round shutout over Jonny Phillips (5-5).
A fifth fight, a scheduled 8-round clash between lightweights Kane Baker and Aqib Fiaz, was canceled when Fiaz took ill.
Check out more boxing news on video at The Boxing Channel 
To comment on this story in the Fight Forum CLICK HERE