Are You in Favor or Against Open Scoring in Boxing? Results of a TSS Survey
(PART ONE: A-L): It's time for the Quarterly TSS Survey and this time we asked our panel of noted boxing buffs how they felt about open scoring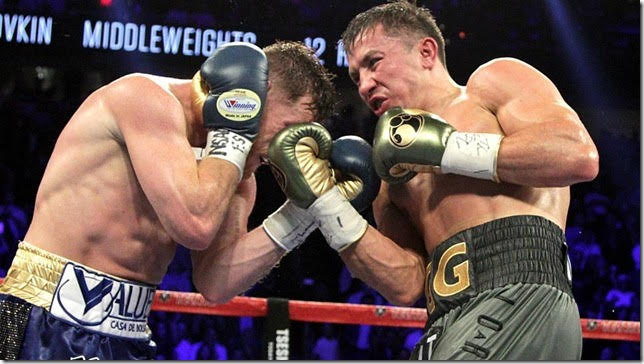 (PART ONE: A-L): It's time for the Quarterly TSS Survey and this time we asked our panel of noted boxing buffs how they felt about open scoring. Specifically, they were asked, "Are you in favor of open scoring whereby the scores of the judges would be revealed after each round or at one or more intervals during the fight? If so, why? If not, why not?" Based on the large number who weighed in, our findings are being published in two parts.
While it was anticipated that most would be against open scoring, there were some interesting inputs that favored it. And some who were against it left no doubt as to their feelings. This will be expanded upon in the Observations Section of Part Two.
The respondents are listed in alphabetical order:
JAMES AMATO–author, writer, collector and historian: I'm not a fan of open scoring. I like the element of surprise at the end of a bout. Who won? Then hearing the decision of the judges. Then followed by shock, disappointment and sometimes sheer rage.
RUSS ANBER–elite cornerman and owner of Rival Sports Equipment: My gut reaction would be to NOT reveal the scores to the fans. Having said that, however, I think in a perfect world the scores could be revealed to the corners. This allows the corners to know the status of their fighter in the heat of the action, yet allows the fans to still watch the fight in a certain amount of excitement, suspense and tradition.
MATT ANDRZEJEWSKI–TSS writer: I used to staunchly oppose any type of open scoring. However, watching the first round of the WBC welterweight tournament earlier this year where scores were revealed one time, halfway through the fight, I began to become more open to the concept. The scores revealed at the halfway point did not take away from any suspense or cause fighters to extremely alter their strategy as we have seen in the past with certain types of open scoring. I think this concept could be beneficial in that cornermen sometimes have a distorted view of how a fight is going but if they hear their fighter is way down may be more apt to pull the plug later on, saving their fighter from unnecessary punishment.
DAVID AVILA—TSS West Coast Bureau Chief: It's a perplexing question. Open scoring could lead to better scoring by judges. But it could lead to more running by boxers who know they are ahead on the scorecards. I'm leaning toward open scoring because it has not been tried 100 percent.
BOB BENOIT–former pro fighter and current referee:  NO I am not in favor of it. Thirty years ago I tried it at a pro show and it took all the 'mystery' away. It ruined the show. It sucks. Try it and see. I did.
JOE BRUNO—former New York City sportswriter; prolific author: Bad idea. Then fighters will know when to coast; knowing they are ahead in the scoring. Plus, the mystery that leads to bad decisions makes them more upsetting when they happen. I don't want to know who's winning until the fight is over. And if it's a bad decision, that's my cue to get pissed.
STEVE CANTON—author, historian, and President of Florida Boxing Hall of Fame: I am not in favor of open scoring and never have been. In fact, in my opinion, most rule changes in boxing in the last several years have had a major negative impact such as day before weigh-ins and going from 15 rounds to 12 in world title fights. I am "Old School" and will remain that way, good or bad. If a fighter knew he was way ahead with a few rounds to go he could conceivably stay away, not take chances and not fight at all knowing he (or she) will win the decision anyway. If a fighter was behind in a fight he might become reckless trying for a knockout and get knocked out himself. What if the fighter who was behind kept boxing and didn't get reckless and the fighter who was winning either got tired or injured? The outcome of the fight might have been decided because the fighters knew the scorecards rather than by the natural flow of the fight. What if a strong local fight crowd started rioting during the fight when they heard scorecards they didn't agree with and the fight couldn't be completed? Leave things alone with our sport and go back to some of things that were changed when our sport was good.
BILL CAPLAN–legendary boxing publicist: I'm in favor of the WBC plan of having open scoring after the 4th and 8th rounds."
CHARLIE DWYER—former fighter and pro referee: I'm against open scoring simply because it takes away the suspense of waiting for the decision. Also it may cause a boxer to ease up or opt out of a bout once he realizes he's ahead.
STEVE FARHOOD— Showtime announcer, former editor of The Ring magazine and 2017 IBHOF inductee: I am not, nor have I ever been, in favor of open scoring. I believe it places undue pressure on the judges and eliminates one of the most dramatic moments in boxing–when the ring announcer reads the final scores in a close fight.
BERNARD FERNANDEZ—lifetime member of BWAA and TSS mainstay: Open scoring is something that sounds sort-of feasible to those unfamiliar with boxers and boxing. Communism also sounds sort-of feasible to some people, too. But if history tells us anything, it is that neither concept works. If a world-class fighter believes he has banked enough early rounds to build enough of a lead, he might decide to play keep-away in the "championship" rounds, cheating the fans and possibly himself. (Think Oscar De La Hoya's failed strategy against Felix Trinidad.) If two fighters have an inadvertent clash of heads in the third or fourth round, and the one who presumably is ahead on the scorecards is leery of the other fighter's potential to close the gap or score a KO, he might instruct his corner to open the cut wider instead of closing it, in the hope of winning an abbreviated technical decision. Bad decisions will always be a part of boxing, but open scoring can only make things worse.
PEDRO "PETE" FERNANDEZ—former boxer and manager of Ring Talk: You can't lay the base for a revolution because a close fight is just that. As for posting the scores, I've seen guys dog it with that system down the stretch. Just get better judges. I'm an ABC approved judge; if more people sat through a seminar with esteemed Judge Steve Weisfeld, they, the masses, would be in a better position to complain. Posting scores is hokey.
JEFFREY FREEMAN–(aka KO Digest): Open scoring has never worked and it never will. What I'd be more in favor of though is giving the judges a chance to review the fight on tape and to make use of a legitimate, virtual reality-based punch counting device before making their final judgments on who really earned the decision
JERRY FORTE–former Massachusetts Chief Deputy Boxing Commissioner; active amateur and professional judge: NO! We had that system in place here in Massachusetts in the early 90s. We had a red and a blue corner with lights attached. At the end of each round the light would turn on for the fighter that won that particular round. Well, it turned out to be a nightmare If the crowd did not agree with a judge's decision, they would yell and make threats and in some cases it got physical. Finally the commission ended that way of scoring within a year.
CLARENCE GEORGE–boxing writer and historian: Open scoring adversely affects the quality of fights. If a fighter knows, for instance, that the judges have him ahead, he may very well take his foot off the gas. Two thumbs down (which is my curmudgeonly reaction to most so-called innovations).
LEE GROVES–author, writer and CompuBox wizard: I'm generally not in favor of it because there have been cases where the course of a fight has been changed by that knowledge. Fighters who knew they were so far ahead that they couldn't lose a decision went into the four-corners defense and fighters who were so far behind have opted to quit in the corner. Such scenarios cheat the audiences that have paid to see the event live, both in the arena and on pay-per-view. I may be portraying old-school thinking, but I'd rather keep the mystery for these reasons.
HENRY HASCUP–historian; President of the New Jersey Boxing Hall of Fame: I was for it once, but I think it would take away from the drama of the fight if we knew what the score was before the end. Another reason is that if fighter A was winning by several points he might coast the rest of the way. Finally, the judges would have more pressure on them as everyone would be looking at their scores and the reaction of the fans might not be too nice!
BRUCE KIELTY–boxing matchmaker, manager, and historian: Open scoring is perhaps the most moronic idea ever advanced by the sanctioning body scumbums. It is similar to showing the end of a movie before the beginning of a movie. If a boxer knows that he is way ahead on points, he simply coasts for three or four rounds to avoid being knocked out. It takes all of the drama out of an event. The answer is hiring quality judges, not incompetent ones or those "on the take." On the level of stupidity, I would compare this to rules (like in California) where a boxer can be knocked unconscious at 2:51 of the last round and still win the decision
STUART KIRSCHENBAUM—boxing commission emeritus, state of Michigan: I am not in favor of open scoring. The old argument that boxing is the only sport where one does not know the score does not hold any weight. Boxing is the only subjective sport, other than gymnastics and diving to name some, where scores are not earned as runs, baskets, goals, touchdowns and can be objectively calculated. Having been a professional boxing judge, I understand firsthand the pressures and influences this would have on officials and boxers. If an official notes that he is "watching another fight" than the other two judges there might be pressure for him to tighten up his score not to be on the other side of a split decision. In addition, having judged many world championships, there exists the sucking up to promoters and world boxing organization officials to gain their favor to be assigned for expensive trips and lucrative paydays and open scoring would cause further manipulation.
The other negative aspect would occur with the boxers and cornermen. If a boxer knew he was ahead on points he could coast and be virtually non-competitive for as long as needed. The losing boxer, if he knew he was so far behind on points and did not have the ability to knock out his opponent, could either quit or fake a knockdown and this would be considered "throwing a fight".
As a commissioner, it is our job to weed out bad officials, stop favoritism among officials and understand that professionalism, honesty, integrity of judges would be the most important safeguard to non-open scoring.
JIM LAMPLEY–linchpin of the HBO announcing team; 2009 IBHOF inductee: Opposed. Always have been. Kills suspense for fans, places fighters at risk if they fall behind and take risks not warranted by their abilities, encourages leading fighter to take fewer risks—-and risk is the heart of the sport—-just think it is a bad idea in virtually every way possible.
ARNE LANG–TSS editor-in-chief, author, historian: I'm a traditionalist, so I'm perfectly okay with the current system. If I was watching a fight and to my eyes it was very close, I wouldn't want to know the scores heading into the final round. The judges might not be seeing it my way and that would spoil it for me — like giving away the "whodunit" before I had the chance to read the last chapter of the mystery novel.
RON LIPTON–world class referee: I have an opinion on this but have to refrain as I am still an active official. (Note: a number of officials responded this way and I included Ron's as being representative.)
CHECK BACK FOR PART TWO (M-W)
 Ted Sares is one of the oldest active power lifters and is the oldest Strongman competitor in the United States. He recently won the Maine State Championship in his class. He is a member of Ring 4 and its Boxing Hall of Fame.
Check out more boxing news on video at The Boxing Channel
Ringside in Verona: Alvarez Capsizes Seals Plus Undercard Results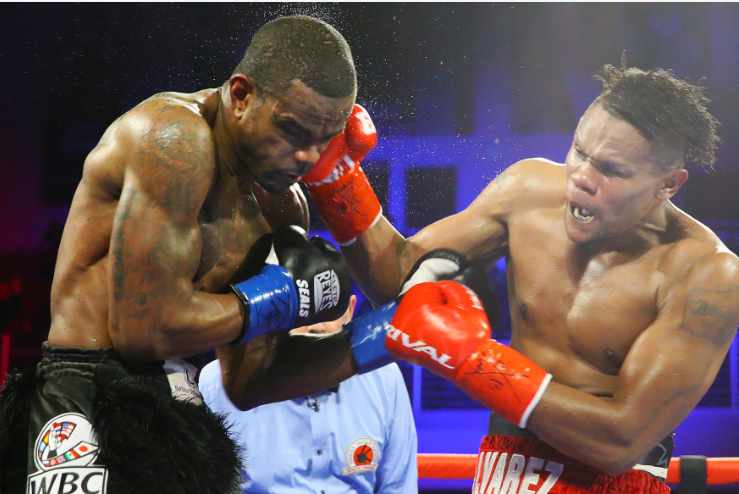 VERONA, NY — The main event of an ESPN televised card at the Turning Stone Resort Casino in Verona, NY between light heavyweight contenders Eleider Alvarez (25-1, 13 KO's) and Michael Seals (24-3, 18 KO's) started with a whimper but ended with a bang. After six-plus rounds of lackadaisical action, Alvarez scored a stunning sensational one punch knockout just before the end of the seventh round of their scheduled ten round fight.
The first three rounds saw more clinches than punches landed. Seals seemed to be looking to land one perfect punch and in doing so barely unleashed any punches. Alvarez, for his part, was not very active in these rounds but certainly moved his hands more and landed more than Seals.
In round four, Seals came out much more aggressive and had his best round of the fight. But in the fifth, Seals went back to looking for that one punch and Alvarez took back control of the action. Toward the end of the round, Alvarez staggered Seals with a right hand.
Alvarez continued to be in control of the fight in rounds six and seven by simply moving his hands more. And then towards the end of round seven, Alvarez connected with a picture perfect overhand right that sent Seals crashing to the canvas. Referee Danny Schiavone did not reach a full 10-count before waiving the fight off.
For Alvarez, this was a big bounce-back win after his loss to Sergey Kovalev in their light heavyweight title rematch last February. With the light heavyweight division flush with talent, it seems Alvarez is in prime position to get a big opportunity his next time out.
In the co-feature, lightweight contender Felix Verdejo (26-1, 16 KO's) put on a workmanlike effort in winning a wide ten round unanimous decision against Manuel Rey Rojas (18-4, 5 KO's). While Verdejo was in complete control of the contest from the opening bell, the performance certainly lacked sizzle and may raise even more questions on the potential of the once can't-miss prospect.
Verdejo utilized a very patient approach throughout the night working behind the left jab. While the jab was effective, Verdejo only occasionally looked to unleash power punches behind that jab. Reyes, for his part, played mostly defense keeping a very tight guard and looking to selectively counter Verdejo's jab.
Verdejo's defense, which had been criticized in the past, looked better but still showed some leaks. In the fifth round, Reyes landed a sharp right hand flush on the jaw of Verdejo that seemed to momentarily get Verdejo's attention. And in the ninth, Reyes landed a hard right that snapped Verdejo's head back. If Reyes could punch harder, either of those two rights may have altered the course of the fight.
But aside from those brief moments from Reyes, Verdejo dictated all the action. He easily out-worked and out-landed the mostly defensive minded Reyes. In the end it is a win for Verdejo and he can proceed forward towards what he hopes will be an eventual title shot in the lightweight division.
In a bizarre heavyweight fight between two former 2004 Olympians, Devin Vargas (22-6, 9 KO's) was awarded a disqualification victory in the eighth and final round against Victor Bisbal (23-5, 17 KO's). Bisbal scored a knockdown in round two with a left hook but was deducted two points in round four for various infractions.  Aside from the knockdown round, Vargas seemed to out-hustle and out-land Bisbal. Ahead on all three scorecards (67-63 twice and 66 -64) entering the final round, Vargas absorbed a low blow from Bisbal. At this point, referee Michael Ortega decided to disqualify Bisbal.
Abraham Nova (18-0, 14 KO's) scored a one-sided fourth-round TKO of tough veteran Pedro Navarette (30-25-3, 19 KO's) in a lightweight contest that was scheduled for eight rounds. Nova scored knockdowns in rounds two, three and four before the fight was waived off.
Knockout out artist Jonathan Guzman (24-1, 23 KO's) rose from the canvas to score a fourth-round knockout of Rodolfo Hernandez (30-10-1, 28 KO's) in a 122-pound slugfest. The heavily favored Guzman scored two knockdowns with body shots in the opening stanza and appeared on his way to an easy win. But Hernandez flipped the script in round three with a hard right hand just before the bell sounded that put Guzman on the canvas and nearly out. The two went toe to toe in the fourth when a vicious left hook to the body from Guzman put Hernandez down and this time out for good.
In a battle of former world title challengers, Freddie Roach trained Christopher Diaz (25-2, 16 KO's) scored a wide eight round unanimous against Adeilson Dos Santos (19-8, 15 KO's) in a featherweight contest. Diaz dominated the fight from the opening bell and hurt Dos Santos on a few occasions but ultimately had to settle for the decision victory.
The opening fight of the night saw heavyweight prospect Jared Anderson (3-0, 3 KO's) easily dispatch Andrew Satterfield (5-4, 3 KO's) in the first round of their scheduled four round fight. Anderson scored two knockdowns in what was a dominant performance.
Photo credit: Mikey Williams for Top Rank
Check out more boxing news on video at The Boxing Channel 
To comment on this story in The Fight Forum CLICK HERE
Fast Results from Philadelphia: Rosario TKOs 'J-Rock' in a Shocker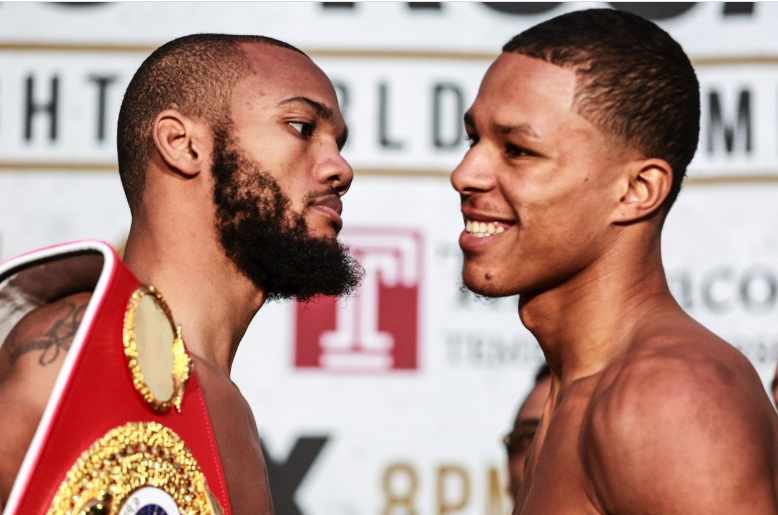 Born and bred in Philadelphia, Julian "J-Rock" Williams had fought only twice in his hometown prior to this evening, most recently back in 2011 when he was still a 6-round fighter. Tonight he topped the marquee, defending his WBA/IBF super welterweight titles at the 10,000-seat Liacouras Center on the campus of Temple University.
A successful homecoming for Williams, who was making the first defense of the titles he won last May with a hard but well-deserved unanimous decision over Jarrett Hurd, seemed like a foregone conclusion, but in a shocker Jeison Rosario of the Dominican Republic spoiled the soup, taking away Williams' titles with a fifth round stoppage.
It was a mammoth upset.
In round two, Rosario (20-1-1, 14 KOs) caught Williams with a punch that left a cut over his left eyelid. In the fifth, the challenger, ahead on the scorecards after a slow start, stunned "J-Rock" with a volley of punches starting with a hard right hand and then, after Williams lost his balance, followed up with several hard punches, notably a wicked uppercut that left Williams (27-2-1) all at sea. The stoppage by referee Benjy Estevez met with the disapproval of the pro-Williams crowd, but it was clearly the right call. The official time was 1:17 of round five.
After the fight, Williams indicated that there was a rematch clause in the contract that he intends to activate.
Co-Feature
In a fight billed for the WBA interim super featherweight title, Brooklyn's Chris Colbert (14-0, 5 KOs) stepped up in class and won a clear-cut 12-round decision over Panamanian southpaw Jezreel Corrales (23-4), a former WBA 130-pound title-holder. The cat-quick Colbert, 23, scored the bout's lone knockdown, sending Corrales to the canvas in the 10th round with a short overhand right. The scores were 116-111 and 117-110 twice.
Kiddie Corps
In a humdrum fight slated for six rounds, 19-year-old super welterweight Joey Spencer (who is rapidly out-growing the division), won every round against Erik Spring, a 35-year-old champion kickboxer from Reading, PA. Spencer, whose style and body type has drawn comparisons to a young Canelo Alvarez, didn't fight with his usual aggression, but advanced his record to 10-0. A southpaw, Spring (13-4-2) brought little to the table but maintained his distinction of having never been stopped.
In a four-round welterweight match, 17-year-old high school senior Vito "White Magic" Mielnicki Jr advanced to 4-0 but was extended the distance for the first time by overmatched but brave Preston Wilson (6-4-1), a boxer from Parkersburg, W. Va. In his first three pro fights, Mielnicki had answered the bell for only four rounds.
Also
In a super welterweight contest slated for 10 rounds, Mexican veteran Jorge Cota (30-4, 17 KOs) had too much firepower for Thomas "Cornflake" LaManna. There were no knockdowns, but LaManna ate a lot of leather before the referee intervened at 1:22 of the fifth. The crowd thought the stoppage was premature, but it met with the approval of LaManna's cornermen.
In an all-Philadelphia affair between super welterweights, Paul Kroll (7-0, 6 KOs) scored a fourth-round stoppage of Marcel Rivers. (7-3). Kroll knocked Rivers down in the third and twice more in the fourth, but Rivers was on his feet when the referee thought it prudent to call it off. Kroll, 25, made the 2016 U.S. Olympic team but was eliminated at an international qualifying tournament and the U.S. competed in Rio without a representative in his weight class.
Check out more boxing news on video at The Boxing Channel 
To comment on this story in The Fight Forum CLICK HERE
Photo credit: Stephanie Trapp / TGB Promotions
The Top Ten Heavyweights of the Decade 2010-2019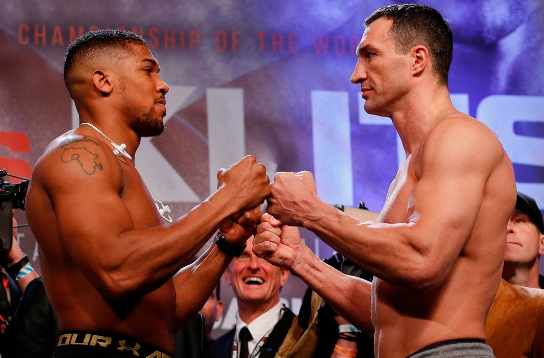 With the decade 2010-2019 now closed and a new one begun, a quick look at the chief champions and contenders of the sport's flagship division seems pertinent. A curious rather than a scintillating decade, it was dominated early by two brothers and late by three fighters as different and divisive and, in some cases, reluctant to meet each other, as can be imagined. Here though, we will look at who these men did fight rather than who they didn't, appraising accomplishments first and foremost as criteria for this Top Ten.
Rankings, a crucial tool for disassembling any period of history, are by The Ring magazine between 2000 and 2002 and by TBRB for all other years.
10 – Luis Ortiz
Peak Ranking: 3 Record for the Decade: 31-2 Ranked For: 40% of the Decade
Here is a complete list of the ranked fighters that Luis Ortiz defeated during the past decade:
Bryant Jennings.
This is horrifying, but it is sadly not that unusual. David Haye managed to defeat zero ranked contenders during the five years for which he was an active heavyweight in the decade, Kubrat Pulev managed just one in the shape of Tony Thompson. There is no more distressing statistic in all of boxing than this, I think: Luis Ortiz obtained a peak rank of #3 and yet he has never proven himself the equal of even a fighter ranked in the top five.
Such is modern boxing.
Three things stand in support of his #10 ranking here: first, both his devastating knockout losses to Deontay Wilder were stirring efforts. Their 2019 encounter, especially, was a performance that felt like dominance with only Wilder's power and, perhaps, Ortiz's ageing legs preventing what would have been a serious upset. Secondly, Ortiz looks the part, at least technically. Behind the 3-day balloon sag of his emotionless visage is a talented fighter. Choosing my words carefully I'll go so far as to say that his economy of movement is the best for any heavyweight from this century, and that covers footwork, defense and punching. The tiny head movements he chose to ditch many of Wilder's punches would bring a tear to the glass eye of any veteran boxing trainer.
Finally, there isn't really much competition for #10. Pulev and Tomasz Adamek were his closest competition for this slot and my preference for Ortiz's understated technical acumen got him over the line.
09 – Andy Ruiz
Peak Ranking: 1 Record for the decade: 31-2 Ranked for: 18% of the decade
Andy Ruiz nips in ahead of Ortiz based upon his achieving the indelible against Anthony Joshua. Briefly, it made Ruiz the planet's number one heavyweight and although his inclusion here was not certain, nor inarguable, it means that every heavyweight who held the number one spot between 2010 and 2019 makes the list.
The rest of his decade was something of a blank, although he came very close to changing that in his December 2016 crack at Joseph Parker. Writing at the time I said that Ruiz had blown a "golden chance" to become the first Mexican American heavyweight belt-holder in a fight that was close enough to have been judged a draw. As it was, Parker squeaked past his rotund opponent with a majority decision win, 115-113 twice and 114-114. Ruiz, who threatened to out-speed a speedster in that fight, bagged all three of the opening rounds for me and forced Parker to sit down hard on his boxing in order to snag the decision.
Had the desperately close twelfth gone for Ruiz and against Parker, Ruiz is facing Joshua in a unification fight instead of as a substitute throwing punches on a wing and prayer. How might history have been different? It's impossible to say although I will readily admit that when I wrote of Ruiz that he "has big fights in his future if he wants them" I didn't have something quite as astonishing as that victory over Joshua in mind. It's enough to squeak him into the ten.
08 – Joseph Parker
Peak Ranking: 3 Record for the decade: 26-2 Ranked for: 39% of the decade
Joseph Parker benefits from a retrospective look at a victory that, at the time, was widely ignored.   When the New Zealander defeated Ruiz it was seen, if it was seen at all, as an embarrassingly narrow victory over an out of shape gatekeeper type who didn't deserve the shot in the first place. Fast forward to Ruiz's destruction of Joshua and suddenly Parker has a rather special victory under his belt.  Notwithstanding his own failed effort at Joshua, it is rather difficult to rank Ruiz ahead of Parker given that Parker toughed it out to beat the American-Mexican over twelve.
So, while it's hard to argue that Parker unequivocally had the better decade overall, he has spent many more months than Ruiz as a ranked fighter and squared off more often against the best. Ruiz, Hughie Fury and Alexander Dimetrenko make for the cornerstone of a rather underwhelming resume though and after posting dual losses in 2018 he beat a hasty retreat for safer waters.
Parker isn't quite out of the game yet though. A 2019 fight with Dereck Chisora was called off after Parker was bitten by a spider and that fascinating contest that can hopefully be rescheduled.
Whether the nicest man in heavyweight boxing can be a force in the division over the course of the next ten years may hinge on the outcome.
07 – Dillian Whyte
Peak Ranking: 3 Record for the decade: 27-1 Ranked for: 19% of the decade
Numbers 7, 8 and 9 come off easy. Parker beats Ruiz and then Dillian Whyte beats Parker. We know which of these three is better and barring wild differences in matched men, who is more accomplished.  Whyte achieved a measure of fame in 2015 with a heart-fueled but failed crack at Joshua when both were making their divisional bones but by early 2017, Whyte had become a heavyweight of legitimate interest and by the end of that year he had legitimized himself as a threat to world level.
Whyte wrought a candidate for fight of the year that December against Dereck Chisora, but the closeness of this vicious contest raised questions of its own. Those questions were answered twice, first by Chisora cracking the rankings and pushing Whyte close again in a glorious rematch, then by further Dillian Whyte contests against the likes of Joseph Parker and Oscar Rivas. What they demonstrated is that the final incarnation of Dillian Whyte is always in good fights.
Even a turgid contest with a weary Mariusz Wach right at the end of 2019 had its moments, for all they were born of an undertrained, overweight Whyte struggling and failing to put away an inferior opponent but proving himself once more the division's deluxe brawler for the decade. Not that Whyte is not proficient, but he isn't using a box and move strategy to stay out of trouble like Parker nor using technical boxing to break down the opposition like Ortiz; rather he is out-thugging his opposition with a combination of persistence, heart and a withering punch.
06 – Vitali Klitschko
Peak Ranking: 2 Record for the decade: 6-0 Ranked for: 35% of the decade
I am something of a Vitali Klitschko fan. I never understood the criticism, during his prime, of his "robotic" style. To me he was a granite-chinned gunslinger, eschewing traditional defensive technique in favor of low-handed high-volume aggression. He came to fight and did so without fear.
He is also principled and intelligent which is why it was so disappointing to see the WBC lead him around by his nose. Vitali went 6-0 between January first, 2010 and December of 2013 when he retired but only one of these "title-fights" was staged against one of the ten best in his division. -Some of his opponents couldn't even be said to be ranked in the top thirty.
Zuri Lawrence victim Albert Sosnowski was likely the low point of this decade, while Cuban prospect Odlanier Solis or Polish veteran Adamek were the high points.
But whether he was thrashing a hapless Manuel Charr or battering Shannon Briggs in one of the ugliest beatings of the century, Vitali looked imperious. There is a very a reasoned argument that despite his limited competition and despite his advancing years he is the very best fighter on this list.
It is a shame he never really proved it.
#6, then, may be a little too high, but the difficulty in visualizing his defeat at the hands of many of the men ranked above or below him enhances his standing.
05 – Alexander Povetkin
Peak Ranking: 2 Record for the decade: 27-2-1 Ranked for: 100% of the decade
Were we ranking fighters here upon their entire careers rather than just on what they did in the last decade, Povetkin would have a strong case for #3. Even in the 2000s he was ranked the #1 heavyweight in the world not named Klitschko at one stage, but it would be 2015 before he found himself in the ring with the long-reigning champion Wladimir.
The beating he absorbed was terrible; he showed heart and rare determination in continuing to take the fight to the champion despite the onslaught that saw him repeatedly dropped to the canvas in the course of losing a wide decision. For many, it would have represented a career-altering thrashing.
But not for Povetkin. "Vityaz" was made of stronger stuff. In fact, he would outlast Wladimir – just like he outlasted Carlos Takam, a ranked and a formidable man one year after his butchery at the hands of Wladimir. In his very next fight he obliterated #10 contender Mike Perez in a devastating right-handed showcase that is one of the most under-watched knockouts on YouTube: click here to help set that right; if you do, keep in mind that Perez had never been stopped before and has never been stopped since.
Povetkin added ranked men Johann Duhaupas and Christian Hammer as he campaigned for a shot at the newest heavyweight star, Anthony Joshua; he got his wish but that attempt ended almost as painfully as his tilt at Wladimir. But Povetkin has come yet again. He was fortunate, perhaps, to escape with a draw against Michael Hunter (another excellent fight) in 2019 but it's a result that keeps him in the game and sees him embark on his third decade as a heavyweight contender.
Consider that Ruslan Chagaev, a former victim of Povetkin's and his chief rival for the title "best of the rest" from the Klitschko era retired five years ago and Povetkin's status as the decade's ultimate survivor is thrown into sharp relief.
04 – Deontay Wilder
Peak Ranking: 2 Record for the decade: 34-0-1 Ranked for: 53% of the decade
Being honest, Deontay Wilder ranking above Povetkin specifically for what they did in the last decade does not sit particularly well with me. I consider the early part of Deontay Wilder's WBC run nothing less than shameful and his being recently introduced at a press conference as having "equaled the run of Muhammad Ali" as a travesty.
It's not that Wilder hasn't done some good work, for he has, but if your number two scalp is that of Bermane Stiverne then it could be argued that you do not belong in the top five for any given decade.  Nevertheless, to my admitted disgruntlement, Wilder's paper record (the best on this list) and that incredible knockout of Ortiz in their recent rematch has slipped Wilder in at the #4 spot by the barest of margins. There is little doubt as to the attribute that has brought him this far.
"Wilder could knock out a bull if he hit it in the head," claims 2015 victim Eric Molina. "If he touches anybody with that right hand, on any part of the head, they're going to dance or go down and go to sleep. It is what it is."
It is. You never know upon who the moth of natural talent will alite and it seems that Wilder is the most blessed heavyweight of this era. It also seemed, for a while, that he might squander that gift, but in facing Tyson Fury, Ortiz, and now Fury again in a forthcoming rematch, Wilder has become the toughest matched heavyweight in the world. He was lucky to escape with a draw in that first Fury fight but make no mistake, he is one victory away from becoming the preeminent heavyweight for the new decade.
Fourth is the absolute highest he can rank for the old one.
03 – Tyson Fury
Peak Ranking: Champion Record for the decade: 20-0-1 Ranked for: 52% of the decade
To tell another truth, Tyson Fury can't be said to have done a great deal more than Wilder in securing the #3 spot for 2010-2019, but two things have him locked above his American rival: first, Fury was deserving of the decision in the first meeting between the two; second, he is the only man on this list to have defeated a lineal champion in that decade. While Fury's own status is confused by his retirement and comeback, there is no disputing the status of Wladimir Klitschko when Fury took his titles from him in his German stronghold. Wladimir was surely past prime when Fury visited him, but it is forgotten now that the notion of Fury's out-boxing him was hardly even considered possible. Fury's brilliance in taking a clear twelve round decision on hostile territory can hardly be overstated.
It has been forgotten, too, in the wake of Anthony Joshua's much more spectacular defeat of Wladimir that Fury beat him first, far less viciously but without the home advantage Joshua enjoyed. In summary, then: Fury is in possession of the single greatest victory from that decade of heavyweight boxing.
Since, he has defeated depression and addiction, or at least fought them to a standstill. No points for that here, but given that he, like Wilder, is undefeated, and that he, like Wilder, has wins in support of his very best that are rather underwhelming, #3 seems the fairest spot.
Probably the world's number one at decade's end, those mental health issues have sadly kept him from contention for the top two spots in an appraisal of all ten years.
02 – Anthony Joshua
Peak Ranking: 1 Record for the decade: 23-1 Ranked for: 48% of the decade
While Fury struggled desperately with his demons, Anthony Joshua rolled in and with consummate professionalism stole his thunder and many of his potential opponents. As a demonstration of excellence – of fistic ability, promotional acumen, media handling – nobody has approached equaling it in the past ten years.
Joshua's management team paid handsomely for their first alphabet strap, bribing Charles Martin to visit the UK allowing Joshua to force him to take the proverbial knee, which he quickly did under heavy fire. Martin had come by his belt after the IBF equally quickly stripped Tyson Fury after he defeated Wladimir Klitschko; Martin was named a challenger for the vacant belt but really that fight was meant to be a coronation for the anointed Vyacheslav Glazkov who damaged his knee so badly during the fight that he hasn't fought since. It was as tortured and ridiculous a path to an alphabet title as has occurred, which is saying something.
Since, and despite much unfair criticism, Joshua has conducted himself with genuine ambition. Dominic Breazeale was deemed underwhelming, but he was, at least, legitimately ranked at #9; Wladimir Klitschko was as dangerous an opponent as the under-seasoned Joshua could have faced and their combat was as thrilling as any from this period. The selection of Carlos Takam was criticized, but Takam was ranked number six and was a late replacement for Kubrat Pulev, who was ranked even higher.  Joseph Parker stood the #3 heavyweight in the world when Joshua clearly out-boxed him, and Alexander Povetkin, for all that he was derided as past-prime, was still ranked at #5.
Then disaster struck. The defeat of Joshua by Ruiz will perhaps become no more than a footnote to a hall of fame career, but it does rule Joshua out as a contender to the #1 spot here. Make no mistake, had he buried Ruiz the first time around rather than requiring a rematch to reclaim his trinkets, Joshua's record would have proven hard to resist. It is a fact that no heavyweight defeated more ranked contenders in the considered years.
01 – Wladimir Klitschko
Peak Ranking: Champion Record for the decade: 11-2 Ranked for: 64% of the decade
While no fighter defeated more ranked contenders than Joshua, only one fighter twice defeated the heavyweight ranked the best in the world excepting himself and that was the mighty Wladimir Klitschko.
He butchered Povetkin in a brutal shut-out in 2013. The following year he crushed the undefeated Kubrat Pulev in five savage rounds. He seemed, in that moment, unassailable.
Wladimir entered the decade the undisputed number one heavyweight in the world, even the return to action of his brother Vitali failing to muddy the waters to any real degree. In the absence of the older Vitali, Wladimir had developed an iron grip on his lofty status, contenders slipping from him like water over a river rock. Wladimir had a reputation for vulnerability, but by the opening of the decade he hadn't been beaten in six years. By the time Fury unseated him in 2015, Wladimir was more than ten years removed from defeat. Few fighters have entire careers as accomplished.
Wladimir did build his inimitable if sometimes frustrating style primarily around weaknesses, however.  He wanted to protect his chin, so he kept his opponents very far away, on the end of his all-time great jab, or very close, on the receiving end of a frustrating habit to clutch and hold. He wanted to protect a gas-tank that had failed him the decade before and so he became perhaps the most complete general the heavyweight division has ever seen. Risk management, control of the ring's real estate and control of the fight's tempo were everything to him.
This frustrated many fight fans but to dispute his dominance of the first half of the decade based upon aesthetics would be fruitless. The unlikely figure of Andy Ruiz ensured that Wladimir Klitschko would be shorn of competition for the #1 spot for heavyweight of the decade 2010-2019 – it is fitting that they nearly bookended the top ten.
Check out more boxing news on video at The Boxing Channel 
To comment on this story in The Fight Forum CLICK HERE