Maybe Bivol-Pascal Can Make For One More Legendary Night of Boxing on HBO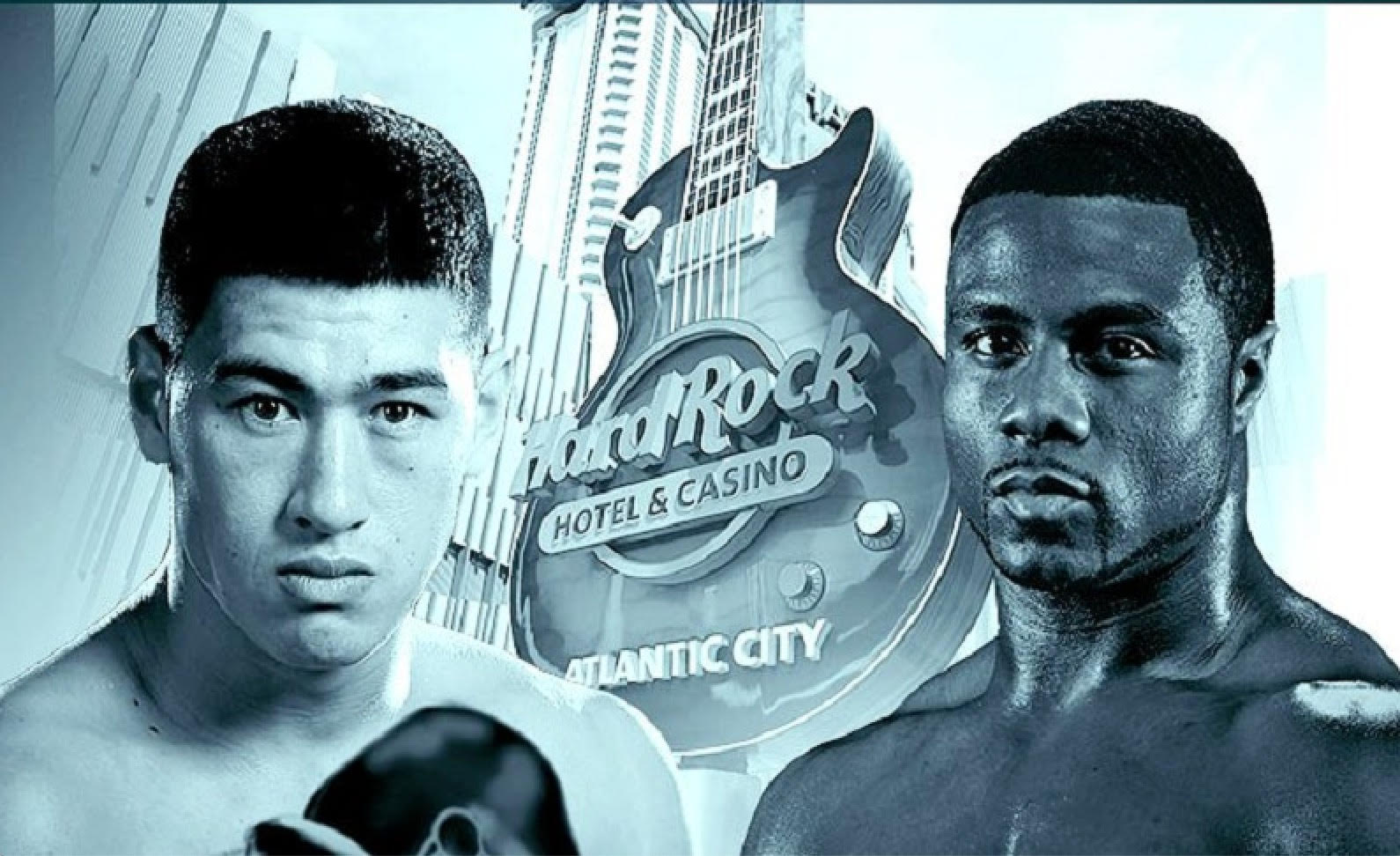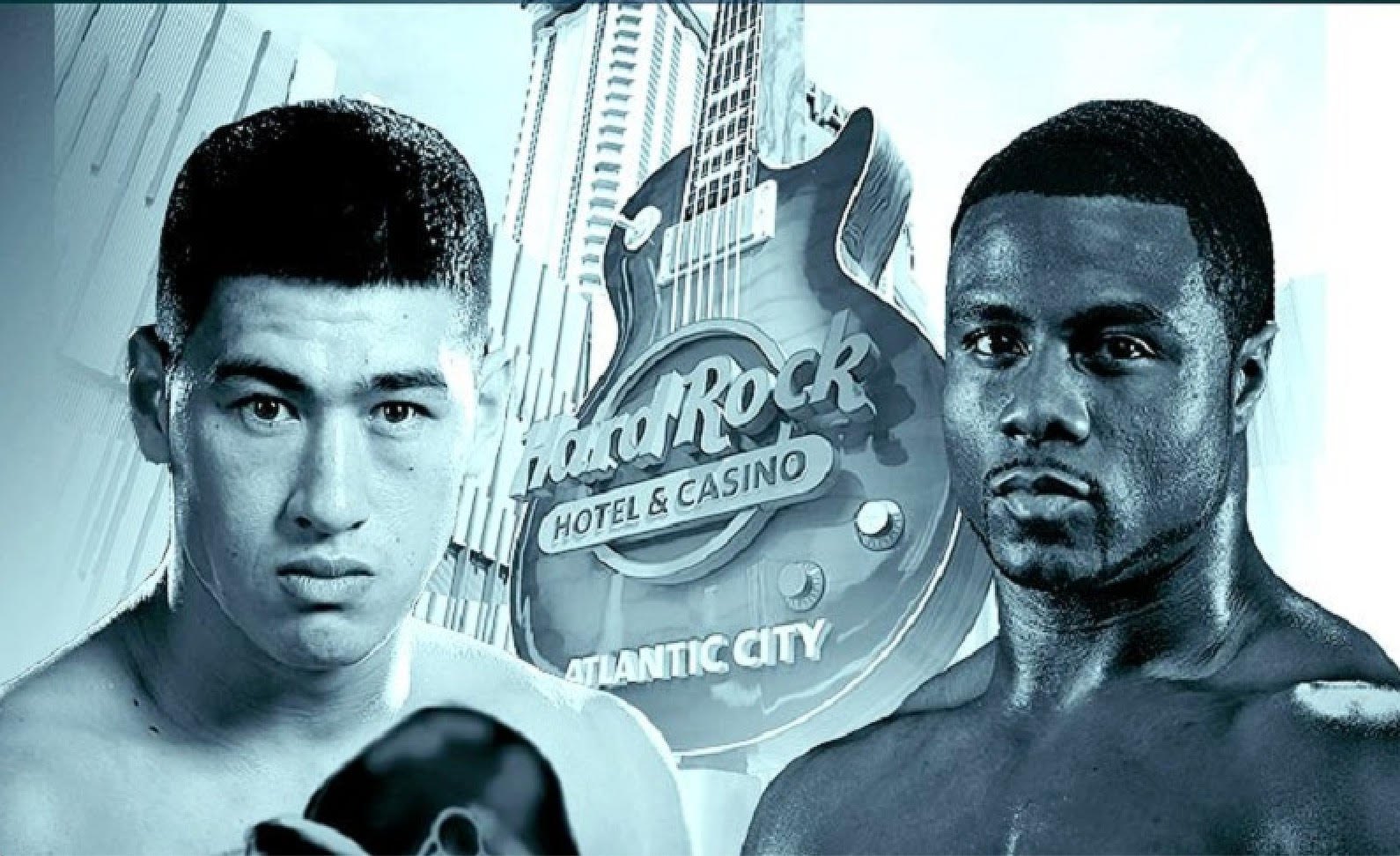 Movie people have their "wrap parties," partly festive but also partly somber, to mark the end of filming for a shared undertaking that might or might not become a box-office smash and meet with critical acclaim. But while many of the actors and crew can be expected to move on to another project, for some workers in an industry that offers no lifetime guarantees there is always the nagging doubt that maybe this might be the dropping of a final curtain, a farewell to the glamor and excitement of something that had become such a major part of their lives.
Technically, Saturday night's HBO-televised matchup of WBA light heavyweight champion Dmitry Bivol (14-0, 11 KOs) and former WBC 175-pound titlist Jean Pascal (33-5-1, 20 KOs) at Atlantic City's Hard Rock Hotel & Casino is not the premium-cable company's farewell to boxing, a sport with which it has been affiliated for 45-plus mostly glorious years. HBO, which for so long advised fight fans that it was the "heart and soul of boxing," has one more date on its 2018 calendar, Dec. 8 from Carson, Calif., a Boxing After Dark telecast which will be marked by its very late nod toward women's boxing, with bouts pitting undisputed welterweight champion Cecilia Braekhus (34-0, 9 KOs) of Norway vs. Aleksandra Magdziak-Lopez (18-4-3, 1 KO) of Poland and two-time U.S. Olympic gold medalist Claressa Shields (7-0, 2 KOs), holder of three middleweight title belts, taking on WBO super middleweight champ Femke Hermans (9-1, 3 KOs) of Belgium. But for boxing purists who have been with HBO since its dramatic entry into boxing, in which George Foreman knocked down heavyweight champion Joe Frazier six times en route to a second-round TKO victory on Jan. 22, 1973, in Kingston, Jamaica, Bivol-Pascal undoubtedly will have the feel of the somber side of a wrap party.
HBO publicists are advising inquiring media minds that Jim Lampley, the longtime blow-by-blow voice of HBO World Championship Boxing, will not be taking questions about the curtain that is dropping and will thus mark the end of an era. Even the 36-year-old Pascal seems to have one foot out the door, with the fight against Pascal described in some quarters as being part of his "farewell tour," although a return to his best form and an upset of Bivol, 27, a native of Kyrgyzstan who now resides in St. Petersburg, Russia, might extend his long goodbye in the manner of Cher, whose own farewell concert tour seemingly has been going on for 20 years.
But for every ending there must be a beginning, just as every death is counterbalanced by a birth elsewhere. Boxing on HBO and possibly Pascal, should he lose as anticipated, might be heading toward the exit but Bivol and his promoter, Main Events CEO Kathy Duva, profess to be excited by the first marquee bout showcasing a champion who has yet to fully grab the world's attention. If there are to be no "legendary nights" for HBO in boxing in 2019 – that was the 2003 working title for 12-hour-long celebrations of great fights which had been televised by the network and helped cement its status as the sport's primary outlet — maybe Bivol can create one for himself in as electric a way as Foreman introduced himself to a wider audience by dousing "Smokin' Joe's" fire in Jamaica.
"The next big step in Dmitry's career, moving up to the main event for the first time," Duva said in assessing the opportunity being afforded the new headliner of her promotional stable. "Nobody ever became a star on the undercard. This is the beginning of a journey."
With or without HBO having skin in the game, Bivol and scads of other elite or mostly so practitioners of the pugilistic arts will not lack for opportunities to demonstrate their wares. TV boxing is busting out all over, with well-financed and committed joiners to the party serving to further diminish the HBO brand which had been in decline for several years.
Since August, blockbuster deals to provide boxing content were announced by British promoter Eddie Hearn, who has a $1 billion war chest to televise fights over the next eight years over DAZN (pronounced Da Zone), a new digital platform; Top Rank founder Bob Arum, who reached an agreement with ESPN to televise 54 fight cards on its various outlets over the next seven years, and Fox Sports, which is coming aboard for four years in partnership with Premier Boxing Champions. And Showtime, for so long cast as the second banana to HBO in premium-cable boxing, remains a player at the highest levels, with 22 shows in 2018 and the expressed intention to build on that number in the year ahead.
Faced with shrinking viewership at a time when a host of competitors were initiating or ramping up their boxing coverage, HBO, unlike, say, one of its longtime boxing anchors, the late, great Arturo Gatti, decided to quit on its stool rather than to buckle down and fight harder. In his Sept. 27 announcement that HBO would cease coverage of boxing in 2019, HBO Sports president 37-year-old Peter Nelson, who was nearly a decade away from being born the night that Foreman demolished Frazier, acknowledged that the low and getting lower ratings for boxing no longer justified the company's continued involvement.
"This is not a subjective decision," Nelson said. "Our audience research informs us that boxing is no longer a determinant factor for subscribers to HBO."
Some years back, when HBO had only 15 million or so subscribers, it regularly featured such superstars of the ring as Sugar Ray Leonard, Marvin Hagler, Thomas Hearns, Roberto Duran, Mike Tyson, Oscar De La Hoya, Roy Jones Jr., Alexis Arguello, Aaron Pryor, Evander Holyfield, Lennox Lewis, Riddick Bowe and Foreman. It was not unusual for bouts involving fighters of that magnitude to be watched by up to a third of the network's subscribers. Now with 40 million subscribers, HBO boxing telecasts were averaging only 820,000 viewers, or about 2 percent of the total audience.
In an article in the New York Times, Nelson cited these depressing numbers as justification for HBO pulling the plug on boxing. Although Bivol-Pascal and the women's twin bill were later added, the final HBO boxing telecast was to have been Daniel Jacobs' 12-round split decision over Sergiy Derevyanchenko for the vacant IBF middleweight title at Madison Square Garden. No disrespect to Jacobs, Shields or Braekhus, but none qualify as the sort of can't-miss TV as represented by some of the aforementioned household names who drew in viewers like metal objects to a strong magnet.
It has been theorized that the downfall of HBO boxing began with the departure of key executives Seth Abraham and Lou DiBella. Perhaps it was the slashing of HBO's budget for boxing, making for fewer telecasts and less gifted, less popular fighters on the shows that were staged. Maybe it's several factors that came into play in a witch's brew of preordained calamity, no single one in and of itself capable of bringing down a giant but lethal when combined.
Larry Merchant, 87, the erudite former newspaperman who served as a commentator for HBO Boxing for 35 years until his retirement in December 2012, cited the natural progression and regression of a longtime fighter as a parallel to what is taking place with his former employer.
"I'm sad," Merchant said from his home in Santa Monica, Calif. "But I was part of something that worked out well for me for 35 years. The way I put it, we were a good-looking prospect, then a challenger, a champion, a great champion, a long-time champion. Then we were an ex-champion, a has-been and, finally, retired. All I can say is so long."
It is a given that Bivol-Pascal can't possibly approach the drama of Foreman-Frazier I so many years ago, but it would be fitting and proper if they rooted around inside themselves to find the right stuff to help HBO to the kind of sendoff its rich history merits. The possibility for a good fight certainly exists, and each man has something of value he hopes to come away with.
For Bivol, who claimed the WBA crown when he knocked out Australia's Trent Broadhurst on Feb. 23, 2017, in Monte Carlo, it is the chance for the quiet Russian to possibly announce himself as the best light heavyweight presently on the scene, what with Andre Ward retired and countryman Sergey Kovalev coming off a devastating seventh-round knockout loss to Eleider Alvarez on Aug. 4, also at the Hard Rock. (WBC champ Adonis Stevenson is still around, of course, but he's 41 and notoriously judicious in his selection of opponents.)
Bivol also appeared on that HBO-televised Kovalev-Alvarez undercard, but in a supporting role, scoring a 12-round unanimous decision over South Africa's Isaac Chilemba.
"Of course I am glad (to be in the main event)," Bivol said. "It means I am on the right way in my career. But every time I went into the ring I feel that I should show all my skills, all my best. It doesn't matter now that it is my first (time atop the card). Every time I feel that responsibility. I want to prove to everybody with every fight that I am one of the best in my division."
Truth be told, it was Bivol's hope that he would instead be facing Kovalev in a unification matchup that would be of more obvious consequence than the fight with Pascal, whose best days might be behind him. But Kovalev relinquished his WBO belt to Alvarez, necessitating a change in plans.
"It was a little unfortunate because we know each other and have common friends," Bivol said of his anticipation of the possible go at Kovalev that went by the boards. "We've boxed before. It is not pleasant to see someone you know, an acquaintance, go down like that. I thought he was going to win the fight. There was talk of us possibly fighting next, so that kind of fell apart. I was a little disappointed."
Pascal wants to refute any notion that he is no longer a factor, even as he acknowledges that the end of his career might be coming sooner rather than later.
"I know that they picked me because they think they can beat me," he said. "But it's okay,  it's part of the sport. This is the story of my life, to be the underdog. I was the underdog when I faced Chad Dawson. I won that fight. So I know what I have to do and what I'm capable of doing."
First bell at the Hard Rock is at 6 p.m. The HBO telecast begins at 10:00 p.m. ET/PT.
Check out more boxing news on video at The Boxing Channel
Alfonso Lopez Won't Be Denied as He Chases One More Chance at Boxing Glory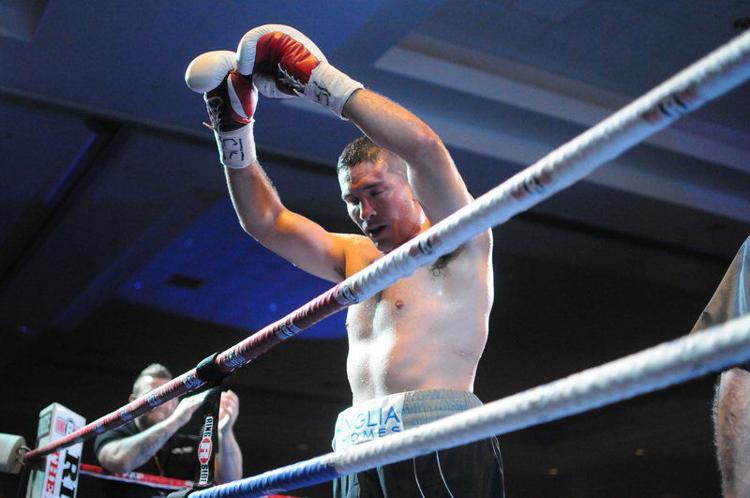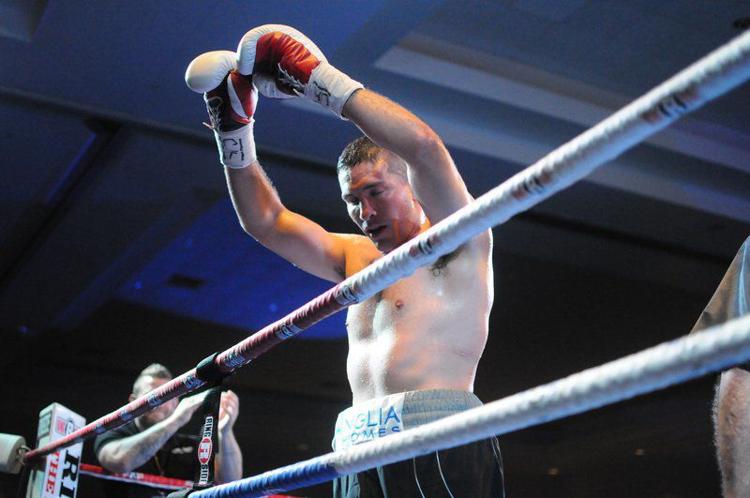 No matter what, Alfonso Lopez won't stop chasing his dream. It doesn't matter how many fights he has to take. It doesn't matter whether they're on television. It doesn't even matter if he has to promote them himself.
Lopez wants one more chance at boxing glory.
Seven years ago, Lopez got the opportunity of a lifetime against former middleweight world champion Kelly Pavlik.
At long last, Lopez was right where he always dreamed of being. The Corpus Chisti-born Texan had always dreamed of competing as a professional in a big fight against a name opponent with world title implications on the line.
No, it wasn't quite the main event bout he'd dreamed of while competing as an amateur as a two-time Texas Golden Gloves champion. But as one of the featured bouts on the televised undercard of the Manny Pacquiao vs Shane Mosley pay-per-view, Lopez found himself in prime position to get an impressive win over a notable former world champion who had only lost to two of the very best fighters in the world, Bernard Hopkins and Sergio Martinez.
Looking back, Lopez, 37, is grateful for the experience, but also thinks it was probably just a little too much for him and just a little too soon.
"I was a little bit green," said Lopez. "I could have used another year of experience and learning, but you know, it is what it is. We gambled and came up a little bit short."
Indeed, despite putting in a solid effort against Pavlik over the course of 12 solid rounds, Lopez ultimately found himself on the losing end of a tough decision. While Lopez says he thought he could have done a little more to sway the judges his way, he said after it was over his phone was suddenly ringing off the hook with other offers.
That wasn't necessarily a good thing.
"I had some bone chips in my elbows that needed to be addressed, and they really needed to be pulled out so I could straighten my arms all the way out again," said Lopez about the mounting injuries he knew he had before facing Pavlik. "And they didn't help so much trying to block punches because I couldn't get my arms all the way to my head or my face properly and I couldn't bend my arms all the way."
Lopez said he knew had was in serious trouble but that he couldn't pass up the opportunity to fight on television against Pavlik or any of the other TV fights he received soon after that appearance.
"With the time out of the ring I was going to need for both elbows to heal, I was kind of like, man, we're at a point right now where phone calls are coming in and they're all big opportunities I just couldn't afford to take that gamble by going into surgery."
After suffering the loss to Pavlik in 2011, Lopez lost two of his next three fights, which honestly, in retrospect, might have been just what had to happen in order for Lopez to make the decision to take the time off he needed for surgery.
Lopez returned to the ring in 2014, stringing three straight wins together over the course of the next seven months only to suffer a torn rotator cuff on his way back up the rankings, an injury for which another surgery and another long recovery was required to heal.
"I was like, hey, what's the deal here?" said Lopez, still a bit exasperated from the memory.
But Lopez, ever resilient, stormed on anyway. After his recovery, despite not being able to get any of the top boxing promotional companies to give him a chance, Lopez didn't let those things stop him from pursuing his dream.
Again, Lopez continued his boxing career in 2017, this time fully healed. All his fights since have taken place in the Lone Star State, most under the banner of his own promotional company, El Tigre Promotions.
Lopez is originally from Corpus Christi but now lives and trains in Cut and Shoot, a city located around 50 miles north of Houston that's made up of roughly 1,000 people. It's a place most famous for being that small slice of Texas tumbleweed pie that produced Roy Harris, a former No. 1 heavyweight contender who went 12 rounds with heavyweight champion Floyd Patterson back in 1958 at Wrigley Field in Los Angeles.
Lopez is trained by 85-year-old Henry Harris, from Huntsville, older brother of Roy, a Cut and Shoot legend, who has been working corners and training fighters all the way back to his brother's fighting days. In fact, Henry helped work the corner 61 years ago for Roy's big heavyweight title challenge against Patterson.
Lopez has won eight straight, and he said he's happy to use the rest of his title-chasing career to help promote other local area fighters who otherwise might not get opportunities to fight professionally.
"We give them an opportunity," said Lopez. "They're their own business, and they do this the same way I did it. They come in. They work hard, and they sell tickets."
But Lopez hasn't yet given up on his world aspirations. While the Texan has proudly worn a cowboy hat to the ring for most of the dozen years he's spent as a professional prizefighter, he's not yet willing to be put out to pasture.
"I want that world title around my waist before I'm calling it quits," said Lopez, who once plied his trade at 168 pounds but has since moved up to 175. "I want Sergey Kovalev. I want Anthony Yarde. I want the titleholders. I want those type of fights. I want to get in the ring with those guys, and I want to challenge myself against the best fighters in the world."
Until that day comes, if you're looking for Lopez, you can probably find him somewhere near a boxing ring in Texas. Lopez is a local trainer, promoter and one of the few local fighters with a good enough following to actually sell tickets to his show. In his next bout, Lopez (30-2, 24 KOs) puts his National Boxing Association light heavyweight title on the line against Alvin Varmall (16-1-1, 13 KOs) at the Lonestar Convention Center in Conroe, Texas on July 13.
"I feel really good, and I'm excited about where I'm at," said Lopez. "I think at some point, I'm going to get that big opportunity, and I won't call it quits until I'm given it."
Check out more boxing news on video at The Boxing Channel
To comment on this story in The Fight Forum CLICK HERE
Aging Legend Manny Pacquiao Fighting Father Time as Much as Keith Thurman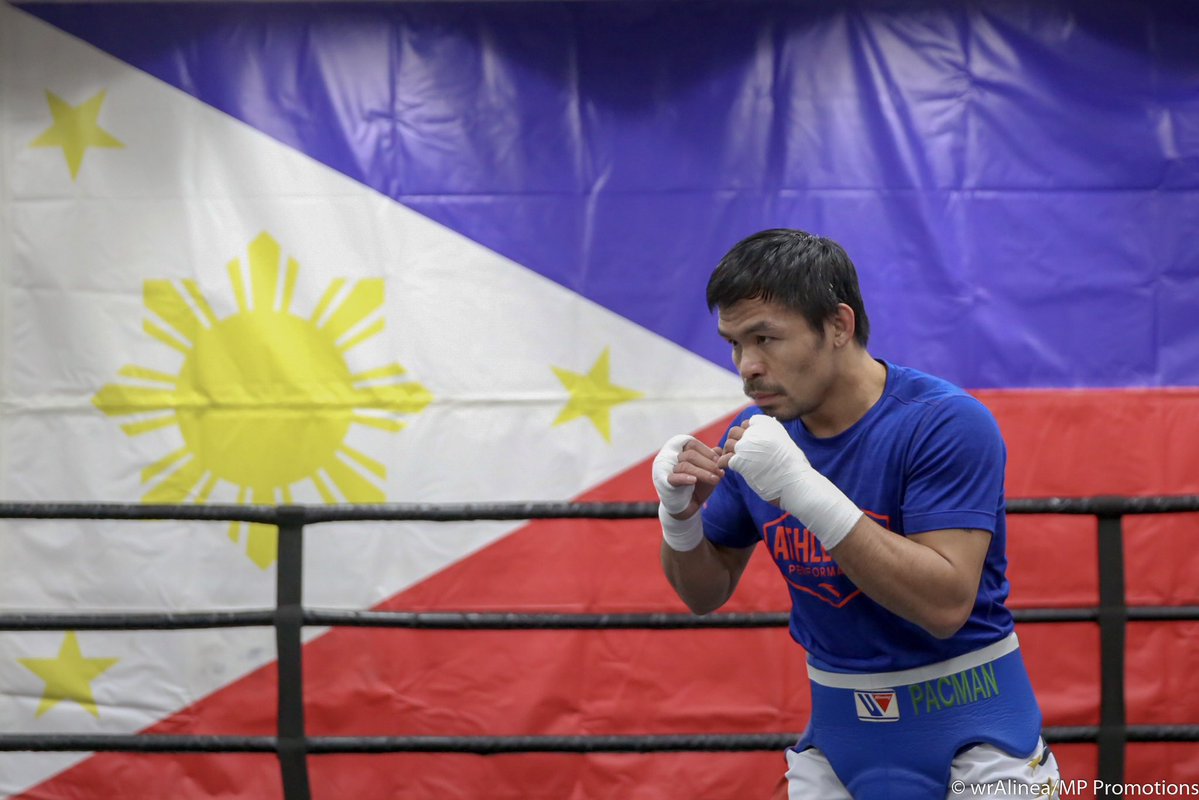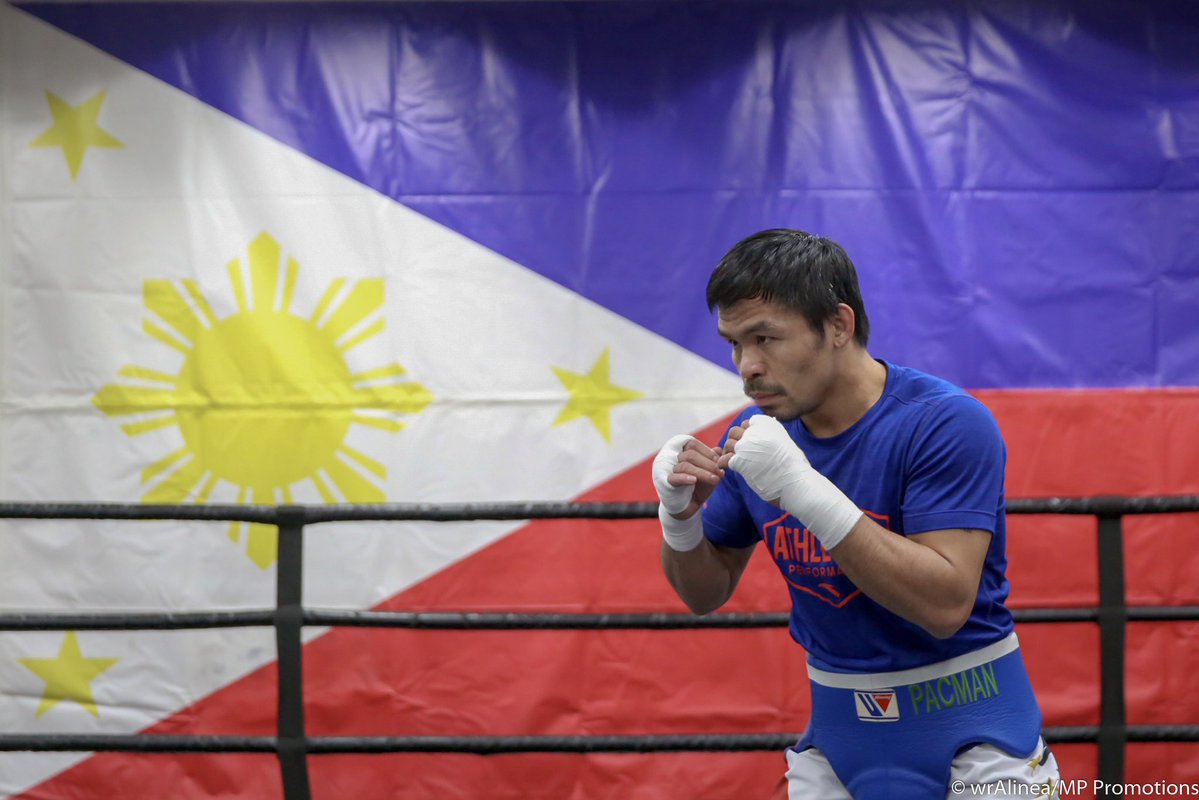 The great Sugar Ray Leonard, he of the five retirements from boxing that didn't stick, was musing about the reasons why aging boxers of all levels of accomplishment find it so difficult to quit the ring. His thoughts on the subject might not be of particular interest to another legendary fighter, 40-year-old Manny Pacquiao, who takes on WBA welterweight champion Keith Thurman, 10 years his junior and still presumably at or near the top of his game, in the PBC on Fox Pay-Per View main event on July 20 at Las Vegas' MGM Grand. But if history tells us anything about the natural laws of diminishing returns, "Pac Man" would be well-advised to take note of what Leonard said of his own personal experience.
"You always think of yourself as the best you ever were," Leonard offered. "That's human nature. And that's not just how highly successful people think. Everybody thinks that way. Most fighters come back for the money. They need another payday and there are people around them feeding their egos, telling them how good they still are, because they want a piece of the action. Maybe they come back because they really don't know anything but boxing and they're apprehensive about entering the next phase of their lives that doesn't include it.
"But even if money is not an issue, and you have other options, you never lose that belief in yourself as a fighter, particularly if you've been to the very top of the mountain. (Being retired) eats at you. It's hard to find anything else that can give you that high."
The Sugar Man, one of the finest fighters of his or any era, knows of whence he speaks. Everyone – well, almost everyone – thought he was off his rocker to try to come back after 35 months of inactivity to challenge seemingly invincible middleweight champion Marvelous Marvin Hagler on April 6, 1987. But Leonard, whose list of defeated opponents includes such stellar names as Wilfred Benitez, Thomas Hearns (against whom he was 1-0-1), Roberto Duran (2-1), and a significantly larger Donny Lalonde, reached back in time to dethrone Hagler via split decision, albeit a controversial one, in the process showing flashes of his electrifying former self.
No wonder Leonard allowed himself the luxury of believing that he was somehow immune to the bits and pieces of excellence that Father Time siphons from top-tier fighters who linger too long in a brutal profession. But then, why shouldn't he have thought that? When he shocked Hagler, Leonard was still a month shy of his 31st birthday.
It should have gloriously ended there for one of the all-time greats, just as it should have ended on a similarly high note for Muhammad Ali after his epic conquest of George Foreman in Africa. But when you've been to the very top of the mountain and remained there long enough to savor the view, it's easy to convince yourself you're still as good as you ever were. After a nearly four-year hiatus, the 35-year-old Leonard came back again on March 1, 1997, and took a frightful beating from an updated version of himself, 23-year-old WBC super welterweight champion Terry Norris, who floored him twice en route to winning a lopsided unanimous decision at Madison Square Garden. It is a testament to how much fans continued to love and believe in Leonard that he actually went off as the betting favorite that night. As was the case when a depleted Ali was battered into submission by Larry Holmes in Las Vegas, some Leonard devotees were seen weeping as they left the Garden.
There was, of course, one final act that had to be played out before Sugar Ray could come to grips with the realization that there was no more magic for him to make inside the ropes. Then a nearly 41-year-old grandfather and coming off a six-year layoff, Leonard was stopped in five rounds by light-punching Hector "Macho" Camacho on March 1, 1997, in Atlantic City.
"This is indeed my last fight, my last venture into the boxing ring," Leonard announced of the retirement that finally was written in fast-drying concrete instead of wet sand. He had been away so long that the five-year mandatory waiting period for induction into the International Boxing Hall of Fame had passed and he would be enshrined a little more than three months later in Canastota, N.Y.
Almost all truly special fighters – with the exception of Rocky Marciano, Hagler and Lennox Lewis, who stepped away while still at or near the top of their game and somehow were able to resist the urge to again lace up the gloves – yield to the temptation to try to relive past glories. Just as Napoleon had his Waterloo, a depleted Joe Louis was confronted with harsh reality in the form of the younger, powerful Marciano and Bernard Hopkins' personal Fountain of Youth at long last dried up against construction worker Joe Smith Jr.
Which brings us back to Pacquiao, the Fab Filipino who is the only fighter ever to win world championships in eight weight classes. He is a mortal-lock first-ballot Hall of Famer and a source of wonderment to those who have followed his remarkable career. Nothing that happens going forward can detract from that gleaming legacy. But consider the mounting evidence that Manny the Magnificent has been a downgraded version of himself for quite a while. The whirling dervish and three-time Boxing Writers Association of America Fighter of the Year who pummeled, among others, Oscar De La Hoya, Ricky Hatton, Marco Antonio Barrera, Erik Morales and Miguel Cotto has won only one of his last 16 bouts inside the distance, a seventh-round stoppage of Lucas Matthysse on July 15 of last year, which snapped a nine-year, 15-fight KO-less streak in which he was defeated four times, including a one-punch knockout in his fourth meeting with Juan Manuel Marquez.
The Pacquiao (61-7-2, 39 KOs) who will swap punches with Keith "One Time" Thurman (29-0, 22 KOs) remains as imperious and defiant as ever, and he points to his most recent ring appearance, a wide decision over Adrien Broner on Jan. 19, as proof that any erosion is minimal, if at all.
"I'm never scared or intimidated by any opponent," Pacquiao said of the rarity of going into a fight as an underdog. "My time is not yet over. My journey will continue. That's what I will prove on July 20.
"The feeling that I have right now, I don't feel this since the De La Hoya fight. I feel like I'm fighting with De La Hoya again. I'm excited and I like being the underdog for this fight. Sometimes in the past I became careless and overconfident because I am favored in nearly every fight. This time is different. I chose Keith Thurman because he's undefeated and I want to prove that at the age of 40 I can still beat an undefeated fighter like Keith."
Not unexpectedly, Thurman has a different vision of how his matchup with the living legend will end. "I've never lost to a fighter who's lost seven times," said Thurman, who obviously has yet to lose to anyone. "I have no intention of losing to Manny Pacquiao. I don't see him winning in any way, shape or form. He's 40, I'm 30. I want to show him I ain't Adrien Broner.
"This most likely will be Manny Pacquiao's last fight. In the welterweight division, the king was Floyd Mayweather. He is gone. The legend, Pacquiao, he's here. Come July 20, he will be gone, too."
Maybe so, and maybe not. It is difficult for any unabashed fan to acknowledge the rust spots on a favorite fighter, and particularly so if you feel as if that individual should forever remain as fresh and unsullied in our memory as when we first detected whatever qualities that so obviously set him apart. For me, that initial glimpse came on June 23, 2001, at the MGM Grand. A 22-year-old Pacquiao, whose 32 previous pro bouts had all been staged in his native Philippines or Japan, was making his United States debut as the virtually anonymous challenger to IBF super bantamweight champion Lehlo Ledwaba of South Africa. They met on the undercard of a show headlined by De La Hoya's dethronement of WBC super welterweight titlist Javier Castillejo.
Although the announced attendance for the main event was 12,480, maybe only a third of that number were in their seats for the opening bell of Ledwaba-Pacquiao. Even the press section was mostly empty. But I nonetheless was moved to compliment the new champ, who stopped Ledwaba in six rounds, in my story for the Philadelphia Daily News. I wrote that Pacquiao had "electrified the crowd," what little there was of it, while "flooring Ledwaba three times and beating him bloody." I remember thinking, "Geez, this guy is really, really good. He could be something special." As it turned out, he has been all that, and more.
In 1972's Academy Award-winning film The Godfather, there is a scene in which temporarily exiled American Michael Corleone is walking the hills in Sicily with two bodyguards when he glimpses the lovely Apollonia and is instantly mesmerized. It might be the best example ever captured on celluloid of someone falling in love at first sight.
"I think you got hit by the thunderbolt," one of the bodyguards tells the smitten Michael.
My "discovery" of Pacquiao was not the first time I was so immediately taken by an athlete that he would forever occupy a place in my heart and mind. It began when I was nine years old, in 1957, when I decided that St. Louis Cardinals superstar Stan Musial, then in his 15th major league season and on his way to winning his seventh and last National League batting championship, would be my personal hero. In Stan the Man's final season, 1963, the Cardinals won 19 of 20 late in the season to close within a game of pennant-winning Los Angeles, but they were swept by the Dodgers in a three-game series, denying Musial, 42, a return to the World Series he had not appeared in since 1946, the year before I was born. I would have sold my soul, or at least rented it out, had it meant Stan would get to take his cuts in the Fall Classic against the New York Yankees.
There would be athletes in other sports who also would move me to such a degree: Billy Cannon, the All-America halfback of the national championship LSU Tigers in 1958, and the 1959 Heisman Trophy winner; quarterback Roger Staubach when he played at Navy; Walter Payton, whom I came across when he was a sophomore at Jackson State and I was a young sports writer in Jackson, Miss. I did a story for The Sporting News before the 1975 NFL draft in which I asserted that Payton would be much better in the pros than two-time Heisman winner Archie Griffin of Ohio State, which prompted a deluge of hate mail from Buckeyes boosters. In time, I believed I would be proven correct, and I was.
No matter how much we might wish it weren't so, the inexorable march of time serves as a diminisher of skills and reflexes. Those who make it to the pinnacle of their profession at some point are obliged to begin their descent. Three years ago I authored another story, perhaps a tad prematurely, the gist of which was that Manny Pacquiao no longer was the Manny Pacquiao he had been. He was 37 then, dropping the occasional hint that he was as human and thus as vulnerable as the rest of us. It gave me no pleasure to make the case that "Pac Man" had entered his exit stage. This is how I put it:
The encroachment of age is something no boxer can stave off indefinitely. At first, it approaches even the finest practitioners of the pugilistic arts almost imperceptibly, on little cat's paws, but the sound eventually becomes noisy enough that it can no longer be disregarded.
One has to wonder if the sound of those little cat's paws in the mind of 37-year-old Manny Pacquiao has been replaced by the clamor of a snarling, charging tiger. No fighter wants to entertain doubts about his athletic mortality, and that is especially so for those who know the giddy feeling of having been touched by greatness. The best of the best are almost always adherents to the message of resistance authored by British poet Dylan Thomas, who wrote:
Do not go gentle into that good night,
Old age should burn and rave at close of day;
Rage, rage against the dying of the light.
Pacquiao had enough gas in the tank then to outpoint Timothy Bradley Jr. in their rubber match, and the knockout of a faded Matthysse and the points nod over Broner (a gifted head case who increasingly is demonstrating that he might always have been at least somewhat overrated), could be enough to convince Manny's most ardent supporters that there is more success to be wrung from the caboose of his lengthy train of once-dominant ring performances.
Trainer Freddie Roach, back in Pacquiao's corner as his chief second, is convinced his guy can and will reveal himself as the goods, and he's prepared to put his money where his mouth is.
"I haven't made a bet in a long time, but the oddsmakers brought me back," Roach said. "I'm going to make a huge score betting on Manny in this fight. Manny loves beating undefeated fighters, especially the younger ones. That makes it fun for Manny, and when Manny is having fun, his opponents had better watch out."
Roach's optimism is countered by Bob Arum, Pacquiao's longtime former promoter, who is concerned that his onetime drawing card might find out that he is risking more than the mere outcome of a mere boxing match.
"I love Manny Pacquiao. I have a whole lot of history with Manny Pacquiao. I'm really rooting for Manny Pacquiao," said Arum. "But you have to realize he's 40 years of age. When a fighter passes his late 30s he's not going to be as good as he was in his prime."
Check out more boxing news on video at The Boxing Channel
To comment on this story in The Fight Forum CLICK HERE
Jermell Charlo and Rigondeaux Deliver Smashing Knockouts at Mandalay Bay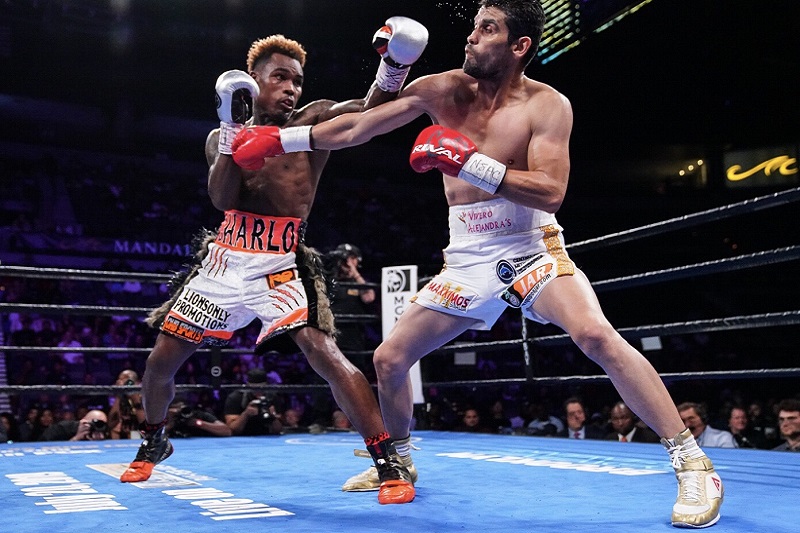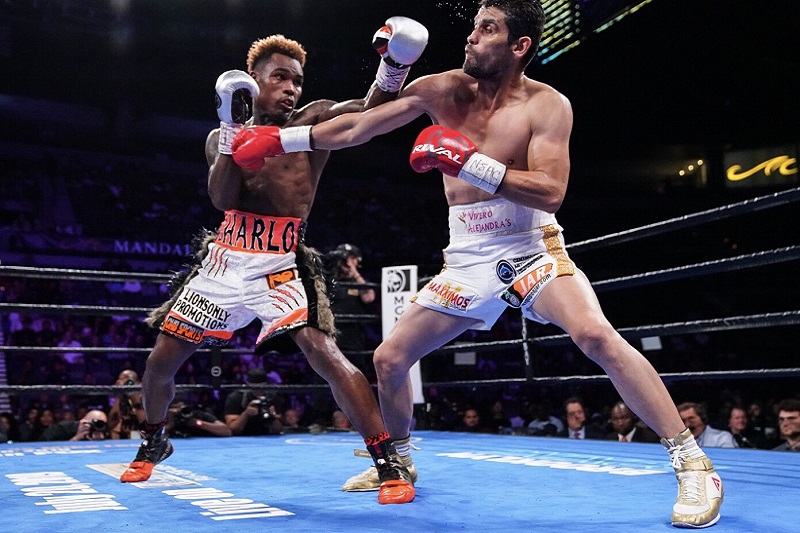 Sunday was not a good day for Mexican fighters in Las Vegas. Former WBC 154-pound champion Jermell Charlo rebounded from his first pro loss with a highlight reel knockout of Jorge Cota. In the co-feature, Cota's countryman Julio Ceja suffered a similar fate. In an unexpectedly action-packed fight that was fought at close quarters, Ceja was KOed in the eighth round by Guillermo Rigondeaux. The bouts were the main attractions of a 10-fight card promoted by Premier Boxing Champions at the Mandalay Bay Events Center.
Jermell Charlo (32-1, 16 KOs) was making his first start since Dec. 22 when he was shorn of his title in his fourth defense by Tony Harrison at Barclays Center in Brooklyn. The unanimous decision favoring Harrison was a head-scratcher. As noted by Thomas Hauser, the general consensus among his fellow ringside scribes was that Jermell Charlo won nine of the 12 rounds (re-visit Hauser's ringside report here).
Sunday's fight was meant to be a Charlo-Harrison rematch but Harrison, who was seated at ringside, was forced to pull out with an ankle injury. In stepped Los Mochis' Cota who brought a fine record (28-3, 25 KOs) but was out of his league. Midway into the third stanza, Charlo decked him with a punch that appeared to land on Cota's chest. When Cota got up, he was greeted with a vicious right hand to the jaw. The Mexican was out before he hit the canvas. Referee Jay Nady didn't bother to count.
Rigondeaux
Heading into Sunday's fight, Guillermo Rigondeaux was known as a great technician, a euphemism for saying that his style wasn't fan-friendly. But "The Jackal," now 38 years old, contradicted that perception, engaging in a slugfest with Ceja, a former interim WBC 122-pound champion, who appeared to be ahead on the scorecards until Rigondeaux closed the show with a looping left hook. The official time was 2:59 of round eight. It came after a strange sequence in which referee Russell Mora deducted a point from both fighters for low blows.
A Cuban defector who resides in Miami but trains in Houston under Ronnie Shields, Rigondeaux (19-1, 13 KOs) won his first world title in his seventh pro fight. His next bout is expected to come against the winner of the July 13 match between Mexico's Rey Vargas and Japan's Tomoki Kameda. The undefeated Vargas (33-0) will be making the fifth defense of his WBC 122-pound belt.
Other Notable Bouts
The preliminaries gave no indication of the fireworks that were to come. Three undefeated fighters – Joey Spencer, Chris Colbert, and Leduan Barthelemy – were extended the distance in bouts that were rather humdrum.
In his hardest fight to date, Joey Spencer (8-0, 6 KOs) absorbed some punishment while yet prevailing over Milwaukee's Akeem Black (5-3).  Spencer won the 6-round middleweight bout by scores of 59-55 on all three cards.
The 19-year-old Spencer is considered one of boxing biggest stars. From little Linden, Michigan, he now resides in the East Bay area of Northern California where he trains under the tutelage of Virgil Hunter who previously tutored Andre Ward.
Chris Colbert (12-0, 4 KOs), a 22-year-old southpaw from Brooklyn, "pitched a shutout" (80-72 x 3) over game but overmatched Alberto Mercado (16-3-1) in an 8-round lightweight match. Mercado had fought all but one of his previous fights in his native Puerto Rico.
Super bantamweight Leduan Barthelemy (15-0-1, 7 KOs) likewise won every round in his 8-round math with Tijuana's Jose Cayetano (21-8). The youngest of the three fighting Barthelemy brothers, Leduan, a southpaw from Cuba, resides in Las Vegas where he is a member of Floyd Mayweather's Money Team.
Photo credit: Andy Samuelson / Premier Boxing Champions
Check out more boxing news on video at The Boxing Channel
To comment on this article in The Fight Forum CLICK HERE