Tyson Fury Must Hope to Avoid Same Pitfalls That Bedeviled His Namesake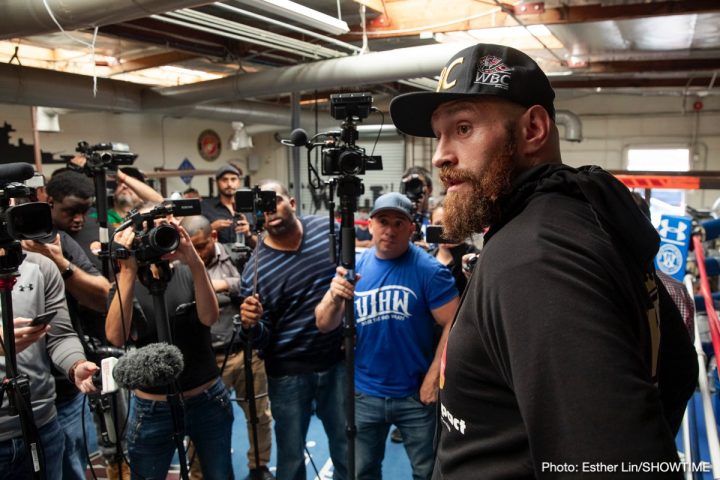 It is eerily prophetic that when former boxer John Fury's tiny son came into the world on Aug. 12, 1988, in Manchester, England, three months prematurely and weighing just one pound, the father nonetheless determined that he should be named Tyson Luke Fury, after then-heavyweight champion Mike Tyson.
The baby, who was hardly assured of surviving an expectedly difficult infancy, not only made it to adulthood, he sprouted into a veritable giant of a man at 6-foot-9 and 260-plus pounds. Even more stunning is the fact that Tyson "The Gypsy King" Fury became, like his famous namesake, heavyweight champion of the world, completing a circle of improbability the odds of which had to be Powerball Lottery-winning long.
His immense size alone separates Tyson Fury from that other Tyson, a much more compact fighter who topped out at 5-foot-10 and was at his best at an optimum fighting weight of 217 or so pounds. In terms of their boxing styles, the two Tysons are just as dissimilar, the hulking Fury a dancing bear of a man with decent but not particularly devastating punching power, in stark contrast to the magnificently muscled "Iron Mike," who in his prime was arguably the hardest hitter in the history of the heavyweight division.
But it is other, less laudatory links between the two Tysons that have raised questions about whether the now-30-year-old Fury (27-0, 19 KOs) can survive a potential crisis of another sort when he challenges WBC heavyweight titlist Deontay Wilder (40-0, 39 KOs) in the Showtime Pay Per View main event Saturday night at the Staples Center in Los Angeles. Like that other Tyson, whose spectacular rise to the top of his profession was derailed by a host of physical, emotional, legal and societal issues, the comebacking Briton of Irish descent must demonstrate – if he can – that he has moved past the litany of problems that took down Mike Tyson, the youngest heavyweight champion ever at 20, well before the onetime Brooklyn bad boy's mesmerizing promise should have reached its expiration date. Just as the baby Fury had a premature beginning, so too did the mid-30s Mike Tyson have a premature and disappointing ending to a career that was as spectacular in its flameout as was his too-brief reign as a regal successor to the legendary likes of Joe Louis and Muhammad Ali.
As of now, Mike Tyson, now 52, is not among the celebrities who have confirmed they will be at the Staples Center to witness what many are calling the most important heavyweight matchup since Lennox Lewis knocked out, yes, a severely diminished Tyson in eight one-sided rounds on June 8, 2002, in Memphis.
Tyson lost two of his final three bouts, shocking stoppages at the hands of Danny Williams and Kevin McBride, after the last vestiges of his former aura of invincibility were smashed to smithereens by Lewis. Quitting on his stool before the start of the seventh round against the relatively pedestrian McBride on June 8, 2005, Tyson wearily said, "I don't have the stomach for this. I don't have that ferocity. I'm not an animal anymore."
An acknowledgment of depleted commitment to a sport that demands total dedication was particularly noteworthy coming as it did from Tyson, the snarling beast of yore who, before his watershed, one-round destruction of Michael Spinks on June 27, 1988, in Atlantic City had boasted, "I'll break Spinks. I'll break them all. When I fight someone, I want to break his will. I want to take his manhood. I want to rip out his heart and show it to him."
Such pronouncements of savage, violent domination are more common to knockout artist Wilder, too long and lean to be a physical prototype to Tyson, than to Fury, but the expressions of supreme confidence are more or less the same. Fury has had only two fights over the last three years, a fourth-round stoppage of the relatively unknown and much smaller Sefer Sefari on June 9 of this year and a 10-round decision over the somewhat more formidable Francesco Pianeta on Aug. 18, but to hear him tell it he is as good if not better than he was in his career-defining victory, a unanimous-decision dethronement of long-reigning champion Wladimir Klitschko on Nov. 28, 2015.
"I will stand and prove what I'm going to do to this idiot (Wilder)," Fury said at the London stop of a three-city, two-country media tour to hype the event. "I will punch his face right in for him. Not a problem. Seven days a week and twice on Sunday. If we fought 30 times, I'd win 30 times. That's how confident I am of beating Deontay Wilder."
And this, in New York: "He's a big swinger. OK, he's knocked a few bums out. He's had 40 fights and 35 of them have been against total tomato cans who can't fight back. If he thinks he can land one of those big swinging windmills on my chin, he should think again. After he feels a bit of power and a few stiff jabs in the face, his ass is going to fall out. Around (rounds) eight, nine, 10, welcome to my world. How am I going to let this little, skinny spaghetti hoot beat me?"
There are those who are convinced that Fury's impressive mobility for such a large man, coupled with the height and heft that has enabled him to wear down opponents by putting his weight on them in strength-sapping clinches, will enable him to flummox the favored Wilder, as he had Klitschko. After that fight in Dusseldorf, Germany, future Hall of Famer Klitschko – who landed just 52 of 231 punches, a puny average of 4.3 per round (and an incredibly low 1.5 power shots), was almost sheepish in saying that "I couldn't find the right distance to land those shots. Tyson was quick with his hands and his body movement and his head movement. I couldn't land the right punches."
But instead of capitalizing on his sudden notoriety and acclaim, Fury appeared to have a mental meltdown that very publicly dragged on for over two years. Not only did he go on an epic cocaine binge and ballooned to nearly 400 pounds ("I got fat as a pig," he admitted), but he rattled off a series of politically incorrect statements that smacked of sexism ("I believe a woman's best place is in the kitchen and on her back"), LGBT bias ("It's like you're a freak of nature if you're normal") and anti-Semitism ("I won't be brainwashed by all the Zionist, Jewish people who own all the banks, all the papers, all the TV stations").
All those missteps were reminiscent of the Mike Tyson who, after having amassed the kind of fortune and fame most fighters can only dream of, lost everything, or close to it, in a downward spiral of self-destruction. That Tyson did two prison stretches, one for rape, consumed copious amounts of cocaine and alcohol, and gorged his way to nearly 300 pounds, which is as unsightly on a 5-foot-10 guy as 400 pounds are on a 6-9 guy. He was fined and suspended by various commissions and sanctioning bodies, and left without a title after the second of his two heavyweight championship reigns ended on an 11th-round stoppage by Evander Holyfield on Nov. 9, 1996. The Mike Tyson of our memories was terrific for a time, but not as terrific as he could have been, and maybe should have been.
It remains to be seen if a victorious Wilder, as a heavyweight with aspirations of greatness, is a reasonable replication of the vintage Tyson – or of Holyfield or Lewis, for that matter – but it's highly likely that Fury can at least temporarily reclaim much of what he frittered away should he pull off the upset against the Tuscaloosa, Ala., resident with the crushing overhand right that thus far has paid such major dividends. While lost in a stupor of drugs and gluttony, he was first stripped of his IBF title for agreeing to a rematch with Klitschko instead of facing IBF mandatory challenger Vyacheslav Glazkov. A bit further down the line he twice tested positive for cocaine, leading to a pair of postponements for the second Klitscho fight that never came off, resulting in his voluntary relinquishment of his WBA, WBO and IBO titles before those organizations could also strip him. His long period of inactivity also led to his being stripped of his lineal and The Ring magazine championships.
To his credit, Fury has sought and received treatment, as did Mike Tyson, from mental health professionals who understand that the line separating preening egomaniacs and manic depressives is thin and easily crossed, depending on circumstances. Although they come from decidedly different worlds, the prejudices and rejection both men faced while growing up shaped them in ways that no amount of success inside the ropes could permanently alter.
For Mike Tyson, much of who he was, is and forever shall be is the result of his upbringing in the blighted Brownsville section of Brooklyn, N.Y., where the poor black child with the lisp found himself an object of derision, finding a measure of solace only in his membership with a street gang, the Jolly Stompers, that hewed to the proposition that if its members couldn't afford to get what they wanted, it was better to take it by force than to do without. It was a lifestyle that frequently landed Tyson in juvenile hall until boxing offered him a reprieve that never fully removed him from his roots.
Fury's Jolly Stompers equivalent is his heritage as an Irish Traveller, some 40,000 nomadic people in the United Kingdom and Ireland who never stay long in any one place, moving about as tightly knit caravan communities. But wherever they go, the Travellers are apt to find hostility and hatred. Even after his defeat of Klitschko, Fury was reminded of the taint he presumably bears and might never be able to completely erase. Denied service at a UK restaurant for himself, wife Paris and their three children, Fury complained that "I'm the heavyweight champion of the world and I've been told, `Sorry, mate, you can't come in. No Travellers allowed."
Whether Mike Tyson is in the Staples Center audience on Saturday night remains to be seen, but he has weighed in on the bout and seemingly is leaning toward the "Gypsy King."
"Although Wilder's punch is strong, nothing can compare to the mental strength Fury has shown both in and out of the ring," Tyson said. "It'll be a close call, but I think Fury's got a true fighting chance."
Check out more boxing news on video at The Boxing Channel
Will U.S. Olympic Boxers Fare Better in Tokyo Thanks to Yesterday's Ruling?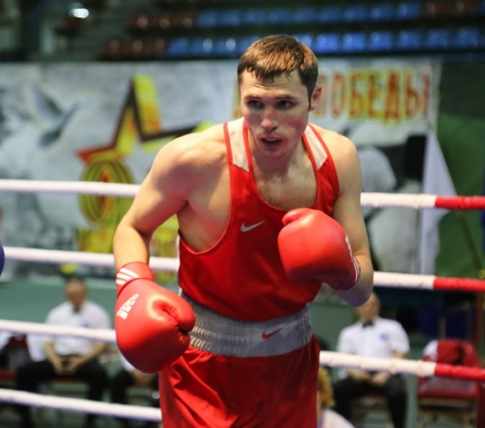 The road to the medal round for U.S. boxers at the forthcoming Tokyo Olympics just got easier. But maybe not.
"Russia Banned From The Tokyo Olympics" screamed yesterday's headline, but reading between the lines there's more to the story. A more carefully worded headline would have read "Russian Olympic Athletes in Limbo."
We have been down this road before. WADA, the World Anti-Doping Agency, recommended banning Russia from the 2016 Summer Olympics in Rio de Janeiro. The agency accused Russian authorities of a massive cover-up that erased hundreds of positive test samples.
WADA then did something of an about-face and decided to evaluate each case individually. Ultimately, 278 Russian athletes were approved to compete in Rio; 111 were denied. All 11 Russian boxers who survived the various qualifying events made the cut.
This new ban (which will be appealed) also emanates from WADA which alleges that the Russian authorities continued the massive cover-up using the "disappearance methodology." But, if upheld, it's a more severe penalty in that it bans Russia from major international sporting events for the next four years. That would include the World Cup, the biggest sporting event in the world by far. The next edition of the World Cup is slated for 2022 in Qatar.
"There's still…the possibility of clean athletes to compete in the Games," Svetlana Romashina, a five-time Olympic gold medalist in synchronized swimming, told Moscow correspondent Andrew Roth of The Guardian. "I believe the punishment of clean athletes to be unacceptable," continued Romashina. "We have done nothing wrong."
The reality, as it now stands, is that Russian boxers and other Russian athletes, if deemed clean, will be able to compete in Tokyo, just not under the Russian banner. As is common in some wrestling tournaments, their affiliation will be "unattached." And Russian President Vladimir Putin, who is a big fan of amateur boxing and other combat sports, won't be there. The ban prohibits Russian officials from attending major international sporting events if their team has been expelled.
—–
Historically, the U.S. Olympic Boxing Team has excelled in the Summer Games. But that's yesterday's news. In the last three Olympics, U.S. male boxers won only three medals, one silver and two bronze. By contrast, during the same period, Russian boxers walked off with 10 medals including three gold.
The prognosis for the 2020 U.S. team looked dim once again when the U.S. contingent earned only one medal (a silver by lightweight Keyshawn Davis) at the recent AIBA men's World Championships in Ekaterinburg, Russia. The host team garnered four medals, including three gold. If one conjoined the Russian squad with former Soviet Union satellites Uzbekistan and Kazakhstan, the count grows to seven gold medals (of a possible eight) and 15 medals overall.
Russia's gold medalists at the World Championships were welterweight Andrey Zamkovoy (pictured), middleweight Gleb Bakshi, and heavyweight Muslim Gadzhimagomedov. Zamkovoy and the heavyweight (who will badly need a new name if he ever turns pro) are outstanding amateurs and may have been favored to win their divisions in Tokyo.
Zamkovoy, 32, represented Russia in the 2012 and 2016 Games and medaled in 2012 where he defeated Errol Spence Jr en route to the semi-finals. The heavyweight (a cruiserweight by pro standards) is an ever-improving, 22-year-old, six-foot-four southpaw who has already amassed an amateur record of 60-5.
The competition for the U.S. team at overseas tournaments has gotten a lot tougher in the last two decades as several Eastern European countries have become more like Cuba, investing state resources into their amateur boxing programs with an eye to building a powerhouse. Perhaps the WADA edict will aid the U.S. boxing team in shaking the doldrums in 2020, but that assumption seems premature.
Check out more boxing news on video at The Boxing Channel 
To comment on this story in The Fight Forum CLICK HERE
HITS and MISSES from a Weekend Spearheaded by a Biggie in Saudi Arabia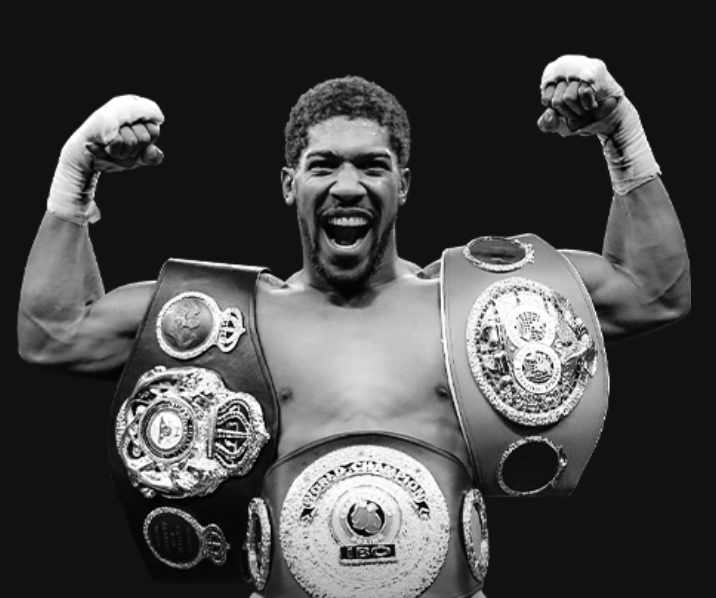 The fate of Anthony Joshua's future rested on how well he performed against Andy Ruiz on Saturday in Saudi Arabia. Billed as the "Clash on the Dunes", Ruiz vs. Joshua 2 was the most hotly anticipated rematch of 2019 and one with huge ramifications at stake far beyond the careers of the two principal participants.
Could the fairly new over-the-top streaming service DAZN survive losing three of the four major heavyweight alphabet titles to a rival organization? And might the PBC have been on its way to creating its own branded heavyweight championship if Ruiz could somehow stave off Joshua one more time?
The stakes surrounding Ruiz-Joshua 2 on DAZN really couldn't have been higher.
Plus, there was bountiful boxing action from other places around the world, including the fourth title defense for rising junior featherweight star Emanuel Navarette on ESPN+ and the continued showcase of newly-crowned WBC middleweight titleholder Jermall Charlo on Showtime.
Here are boxing's biggest HITS and MISSES from the first weekend in December.
HIT: Anthony Joshua Floats Like a Butterfly in Career-Defining Reclamation Project
They say you can't teach an old dog new tricks, so it's a good thing Anthony Joshua was still just 30 years old heading into his rematch against Andy Ruiz on Saturday in Saudi Arabia. Because Joshua boxed brilliantly over the course of 12 rounds in a way most people believed him to be incapable.
There are two common paths someone can take after suffering as humiliating experience as Joshua did when he was knocked down four times and stopped in seven rounds by Ruiz in June in one of the biggest upsets in boxing history.
Joshua could either have doubled down on his past mistakes, which included training more like a spokesperson and Instagram model than a professional fighter. Or he could rethink his entire approach and take the long way back up the mountain, which entails employing the single-minded approach of focusing all his efforts on reclaiming his heavyweight titles each and every day until the moment he steps back into the ring.
Joshua chose the latter, and it was immediately apparent as soon as he disrobed for the fight. Here appeared a man living the life of a true prizefighter now, and he went on to prove it by dominating al 12 rounds of action against the suddenly inept Ruiz.
MISS: The Predictable Failure of Andy Ruiz
If you needed a reminder about why Top Rank cut ties with the talented but discipline-challenged Ruiz at the end of last year, you saw it in Saudi Arabia. This isn't to pile on Ruiz over the 15 extra pounds he entered the second contest carrying. In a way, that was sort of expected the moment Ruiz scored the stunning upset the first time around.
People who struggle with something like staying focused on training usually don't suddenly become better at it unless they're forced into it.
Humbling failures and huge successes both have a unique ability to bring out the best and worst in people. But failure often provides the opportunity for someone to accept their faults, whereas success leaves room for someone to keep denying the truth about all the things they could probably do better.
Ruiz wasn't very competitive in the rematch. Part of it was Joshua's newfound approach of no longer foolishly giving up his eight-inch reach advantage, but the piece that Ruiz could control in future fights would be to train seriously enough to be able to consistently apply pressure for 12 full rounds. He could hardly do it for one round on Saturday, so hopefully, the lesson has now been learned for good.
Ruiz is talented, affable and a very special fighter. It's time for him to start treating himself that way.
HIT: Critical Heavyweight Contender Matchups on Ruiz-Joshua 2 Undercard
Boxing's glamour division was featured mightily by promoter Eddie Hearn on the undercard of Ruiz-Joshua 2, and it's about time a promoter did that. There's no more important division in boxing than the action that happens above 200 pounds. Moreover, the heavyweight division is as deep and as talented as it's been in a good 20 years or so.
So why don't we see more heavyweights in important matchups on big fight cards? That must be what Hearn was wondering when he was putting this card together. That or it was just blind luck on his part.
Whatever the case, Filip Hrgovic appears to have all the tools to be a real contender someday, and he proved it by stopping veteran title challenger Eric Molina in the single biggest win of the 27-year-old from Croatia's career. Hrgovic needed just three rounds to stop Molina, the same amount of time it took Joshua in 2016 and six rounds faster than Deontay Wilder did it the year prior.
Moreover, both former titleholder Alexander Povetkin and the once-beaten American Michael Hunter showed why they should figure heavily into the future of the stacked division. The 40-year-old Povetkin and 31-year-old Hunter fought to a split draw in a fun, competitive fight that showed why both deserve the chance to fight their way into world title opportunities.
MISS: ESPN's Low-budget Treatment of Emanuel Navarette vs. Francisco Horta
It wasn't the most compelling action of the weekend, but how could ESPN expect people to care about WBO featherweight champion Emanuel Navarette's fourth title defense against Francisco Horta in Mexico on Saturday night if they didn't even bother to send any of their crew over there to cover the fight?
That's what I was wondering on Saturday when I saw ESPN's Bernardo Osuna and Tim Bradley calling the Top Rank on ESPN+ card from the studio. That kind of thing makes sense for lesser cards from the other side of the world sometimes, but it didn't seem to fit this case. Puebla, the city in Mexico where the card took place, is on this side of the planet and has its own international airport. What gives?
Regardless, Navarette has enjoyed a fantastic 12 months. Over his last five fights, which began when he shockingly upset Isaac Dogboe in December 2018 for the title, Navarette has solidified himself as a must-watch star. That's a hard thing to do for someone weighing only 122 pounds, and probably even harder to accomplish in today's world where its common to see four or five full cards airing over different networks every single weekend.
That last bit about all the other options available is why ESPN shouldn't cheap out on its fight coverage. Either a card is important enough to show us, or it isn't. This one deserved better coverage.
HIT: Jermall Charlo's Emphatic Middleweight Title Defense Against Dennis Hogan
If there's any middleweight right now who deserves a big fight against a notable opponent, it's Jermall Charlo.
Charlo, younger by one-minute to twin brother Jermell Charlo, is a two-weight world champion who just can't seem to get another top middleweight in the ring. So, Charlo had to be content on Saturday to dominate and stop former 154-pound world title challenger Dennis Hogan in seven rounds in the main event of the Showtime card in Brooklyn.
Charlo is the reigning WBC middleweight champion thanks to the elevation of Canelo Alvarez to whatever that organization's "Franchise" championship is supposed to designate. Regardless, the 29-year-old remains undefeated and ready for a bigger opportunity.
One fight that makes a ton of sense is a title unification against WBO titleholder Demetrius Andrade. There's a PR narrative pushed by Andrade's handlers that suggests their fighter has never been able to snag a big fight against a top name because he's so dangerous and avoided.
Of course, that isn't the entire story. After all, Andrade was set to face Jermell Charlo in December 2014 before dropping out less than a month away from the scheduled bout after finding out how much more money Charlo was making.
Now it seems Andrade would be a good fit for the other Charlo, and everyone should hope a fight like that gets made for both fighters. That's especially true for Charlo, who hasn't yet been afforded a chance to prove how good he can be since stopping current unified junior middleweight champion Julian Williams back in December 2016.
Check out more boxing news on video at The Boxing Channel 
To comment on this story in The Fight Forum CLICK HERE
Three Punch Combo: Breakout Fighters, Crawford-Kavaliauskas and More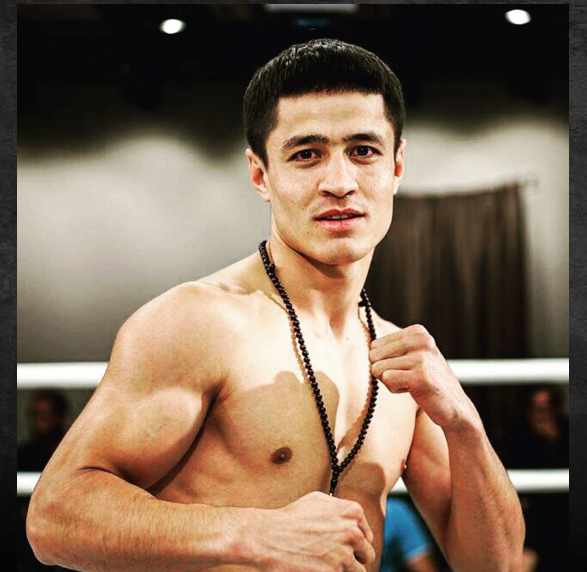 Three Punch Combo: Breakout Fighters, Crawford-Kavaliauskas and More
THREE PUNCH COMBO — Back in January, I wrote about three potential breakout candidates for 2019. In no particular order, those fighters were Shohjahon Ergashev, Shavkatdzhon Rakhimov and Ruben Villa. Here is a quick look at what each accomplished in 2019 as well as a look ahead for each man.
Shohjahon Ergashev
Ergashev, who will soon turn 28, competes in the 140-pound division. The former Uzbekistan amateur star won both his fights in 2019 to move his record to 17-0 with 15 knockouts.
In February, Ergashev faced off against then unbeaten Mykal Fox in a nationally televised 10-round bout on Showtime. Fox, who stands over 6'3" tall and fights from the southpaw stance, posed some issues for Ergashev with his awkward style and massive height advantage. But Ergashev (pictured) found a way to scrape out a unanimous decision even if the performance was not up to par by his standards.
Some in the industry began to jump off the Ergashev hype train following this performance, but that effort looks better now than it did in February because Fox, in his next outing, pulled a major upset, scoring a 10-round unanimous decision against then unbeaten Fazliddin Gaibnazarov. Gaibnazarov, a 2016 Olympic Gold Medalist who defeated unified 140-pound champion Jose Ramirez as an amateur, was a well-hyped prospect in his own right.
In August, Ergashev bounced back from the less-than-stellar performance against Fox with an impressive knockout over Abdiel Ramirez.
Looking ahead to 2020, Ergashev has a date in early January against 11-0 Keith Hunter in a bout that will be televised on Showtime. The winner of that fight will become mandatory challenger for the 140-pound title currently held by Mario Barrios.
Shavkatdzhon Rakhimov
Tajikstan's Rakhimov, 25, competes in the 130-pound division. In 2019 he fought twice, winning both by KO. That moved his record to 15-0 with 12 knockouts.
It was an eventful year. After a tune-up win in March, he traveled to South Africa to face 14-0 Azinga Fuzile in his backyard in an IBF eliminator fight to become Tevin Farmer's mandatory challenger.
After being thoroughly out-boxed for seven rounds, Rakhimov rallied in round eight to score a dramatic knockout. But there was controversy. Video evidence shows Rakhimov's trainer administering some sort of product under Rakhimov's nostrils between rounds. Any use of a stimulant would, of course, be impermissible. Rakhimov's team have countered with their own suggestions of improprieties by Fuzile's promoter and the commission that governed the event.
As of this writing, there is no indication the above matter has been resolved. I would not be surprised to see the IBF order a rematch.
Ruben Villa
Villa, 22, competes in the featherweight division. He went 3-0 in 2019 winning all three of those fights by unanimous decision to move his record to 17-0 with 5 knockouts.
It was a progression year for Villa. He took a noticeable step up in class with the three opponents he faced having a combined record of 44-1.  But even with the jump up in class, Villa continued to dominate and he seems poised to make an even more sizable leap in 2020.
Looking ahead, expect to see Villa in with a top ranked contender at some point in the coming year. He has jumped to number "5" in the WBO rankings at featherweight and just below him at "6" is former world title challenger Miguel Marriaga. That would be just the type of opponent for Villa in 2020.
Down the road, keep in mind Villa has a pair of amateur wins over Shakur Stevenson. It seems inevitable that they will meet again one day in the pro ranks.
Don't Sleep on Kavaliauskas
On Saturday, Terence Crawford (35-0, 26 KO's) defends his WBO welterweight title against Egidijus Kavaliauskas (21-0-1, 17 KO's) on ESPN. While most in boxing have already penciled in a win for Crawford, I would caution against jumping to that conclusion.
Admittedly, I have been high on Kavaliauskas for quite some time. This is someone with a deep amateur pedigree having represented his native Lithuania in both the 2008 and 2012 Summer Olympics. While his amateur background is what first made me look into him when he turned professional in 2013, it was the raw power that he showed in those early years as a pro that turned my head. The power coupled with the skill learned from his amateur days made me believe that he was destined for greatness.
True, some of his recent performances have not been all that stellar. But digging a little further, he was matched against some opponents that have a history of making their opposition look bad.
Take, for example, Kavaliauskas' last fight against Ray Robinson. Many years ago, 2010 to be exact, Robinson, a defensive slickster, made Shawn Porter look ordinary. And two months after the Kavaliauskas fight, Robinson gave heralded prospect Josh Kelly all he could handle in a fight that ended in a majority draw.
I believe that Kavaliauskas learned a lot from the Robinson fight and will incorporate some subtle changes to his game in light of that experience. In particular, I believe he will cut the ring off much better against Crawford than he did against Robinson.
Something else to keep in mind. Kavaliauskas is a big strong welterweight with one punch power in both fists. He has fought his entire pro career at welterweight. Crawford is the naturally smaller man having started his career at lightweight.
This is perhaps the most dangerous fight for Crawford since he turned pro. Kavaliauskas should not be underestimated.
Under The Radar Fight
The Crawford-Kavaliauskas card is absolutely loaded with quality fights that may get overlooked. One in particular, a battle between unbeaten super middleweights Steve Nelson (15-0, 12 KO's) and Cem Kilic (14-0, 9 KOs) should not be missed. ESPN+ will live stream this bout and several of the other undercard fights.
Nelson, 31, is a stablemate of Crawford's and may be known more for his elaborate ring entrances than anything else. But aside from putting on a show entering the ring, he has proven to be a very capable fighter. He would best be described as an aggressive boxer-puncher who possesses an excellent stiff left jab and heavy handed power. Nelson is not the most athletic fighter but possesses excellent timing inside the ring.
Kilic, 25, had a solid amateur background but has been moved relatively slowly as a pro. Like Nelson, Kilic is an aggressive boxer puncher. His left jab may not have the ferocity of Nelson's, but he has the quicker hands and is probably the sharper puncher of the two. Kilic likes to work his right behind the jab and that is a punch that Nelson has shown some susceptibilities to in the past.
This is a very difficult fight to handicap. Both are skilled fighters with similar styles with Nelson being the stronger of the two but Kilic the quicker. Neither man moves his head all that much and that should lead to a lot of eye-popping exchanges.
This is a fight that is going to be competitive with each finding plenty of opportunities to land on the other. Don't miss it.
Check out more boxing news on video at The Boxing Channel 
To comment on this story in The Sweet Science CLICK HERE