From Jack Johnson to Deontay Wilder, L.A. Has Heavyweight Ties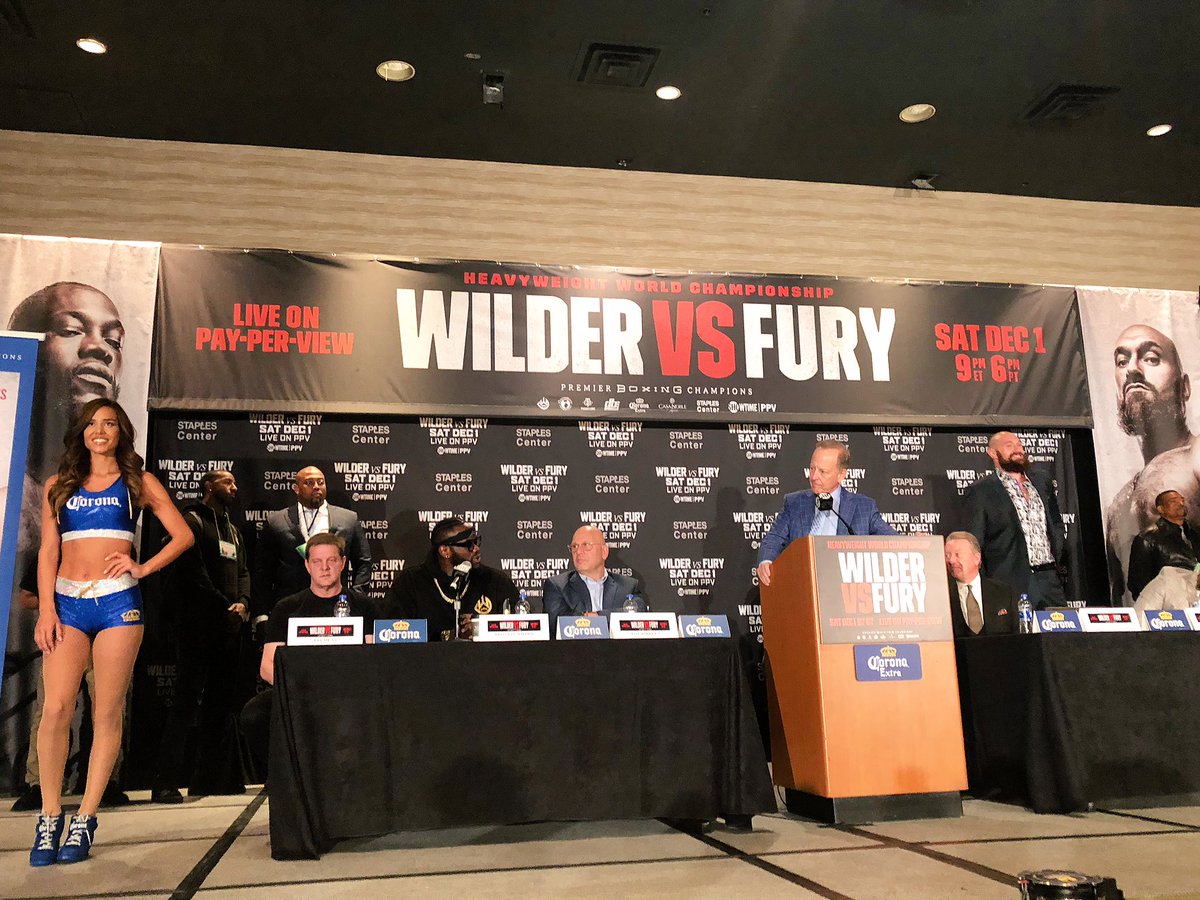 Once upon a time Los Angeles was the foraging ground for heavyweights including the emergence of the Black prizefighter on the fistic world.
Deontay Wilder (40-0, 39 KOs) looks to continue that lineage when he defends the WBC heavyweight world title against United Kingdom's Tyson Fury (27-0, 19 KOs) on Saturday Dec. 1, at the Staples Center in Los Angeles. Showtime pay-per-view will televise.
On Wednesday, with several hundred members of the American and international media in attendance at the Westin Bonaventure Hotel, the two gargantuan heavyweights stood next to each other like a pair of giant scarecrows long arms and all.
"What I care about is showing people what I'm all about it. I'm showing you each and every time and I'm giving you a knockout," said Wilder, 33. "America has a mighty man in me. America has the baddest man on the planet."
Fury, 30, trained entirely in Southern California for this momentous fight to recapture the titles he won by knockout over Wladimir Klitschko in 2015.
"I am the people's champion and I am the man who gives the people hope. I'm not just fighting for myself. I'm fighting for the millions of people around the world who look to me for inspiration," said Fury the lineal champion whose hold on the title can be traced back to the very first world champion John L. Sullivan.
Most fans today are familiar with Sullivan the "Boston Strong boy" whose victory and reign began the modern era and the rules we know today. After Sullivan won in 1885, four others would claim the title before a heavyweight title fight took place in Los Angeles 112 years ago.
Here is where the ties to heavyweight boxing in Los Angeles began.
Naud Junction and Hazard's Pavilion
Tommy Burns won the heavyweight world title back in 1906 against champion Marvin Hart at the Naud Junction Pavilion in L.A. Today, that location on Alameda and Ord Street is where the Original Philippe's restaurant now sits. Munch on that while you eat one of their famous French dip sandwiches.
Burns stood about 5'7" in height or about a foot shorter than either Wilder or Fury. He must have liked fighting at the old Naud Junction Pavilion as he performed there four times in his prime. The boxing arena was eventually torn down in 1913.
Jack Johnson was also fighting in Los Angeles in the same time frame.
It was Jack Johnson who defeated Burns thus becoming the first African American heavyweight to win the title and set the boxing world topsy-turvy.
Burns and Johnson both met in Los Angeles and it makes sense that they saw each other's fights. The size of the town back in the early 1900s was a mere 102,000 people, not 3 million as it is today within the city limits. Johnson and Burns probably developed a rivalry watching each other's fights in L.A. and eventually agreed to fight each other for the world title. But in those days it was difficult to match Blacks with Whites even in Los Angeles.
Johnson had been fighting frequently in Los Angeles in the 1900s. It's where he won the Black heavyweight championship against Denver Ed Martin on February 1903 at Hazards Pavilion. The site of that arena is where the Biltmore Hotel now is located on Fifth Street and Olive Avenue in downtown.
Burns and Johnson probably debated openly about who was better. But back in the early 1900s it was difficult to match Blacks or Mexicans against Whites. Mexican fighters had to change their name to Solly Smith and Joe Rivers. Black fighters were basically forbidden from fighting against White fighters especially for the world title in 1908. So the two heavyweights moved their fight to Australia where Johnson defeated Burns by decision in the 14th round when police stopped the fight. Johnson became the first Black fighter to win the heavyweight world title.
Before winning the world championship Johnson fought a total of eight times at Hazards Pavilion in L.A. but after winning the world title he never fought in L.A. again. In the 1920s he often visited the old Main Street Gym. Newsboys would gather around the old champ whose devil-may-care attitude was considered outlandish for those days and times. One of those newsboys was my grandfather who staked out a corner on Second Street and Main to sell papers in the 1920s. It was right across the street from the Main Street Gym that was torn down in the mid-1980s.
Over the next 100 years only a handful of heavyweight world title fights have ever taken place in Los Angeles. It's as rare as a total eclipse.
Here we are again 112 years after Burns became the first to defend the heavyweight world title in Los Angeles. It's Wilder's turn and in Fury he faces another undefeated fighter ready to showcase the heavyweight division.
"There's no way I'm going to let a man come from another country and take what I've been building," said Wilder.
Fury has the lineal title that can be traced back to Jack Johnson and Tommy Burns who both fought on Los Angeles boxing cards more than a century ago.
"I'm the lineal champion. If Deontay wins, he will be the best, but he's not going to beat me. I'm the best heavyweight alive, and there's only one way to get that title. You have to come take it from me. There's never been a man who could better me in a fight," said Fury.
One can't help but feel similar words were exchanged more than 100 years ago when Jack Johnson and Tommy Burns both met in Los Angeles to discuss their heavyweight clash.
Some things don't change.
Check out more boxing news on video at The Boxing Channel
To comment on this article at The Fight Forum, CLICK HERE
Fury-Wilder III is Apparently Back on Again, Kicking Fury-Joshua to the Curb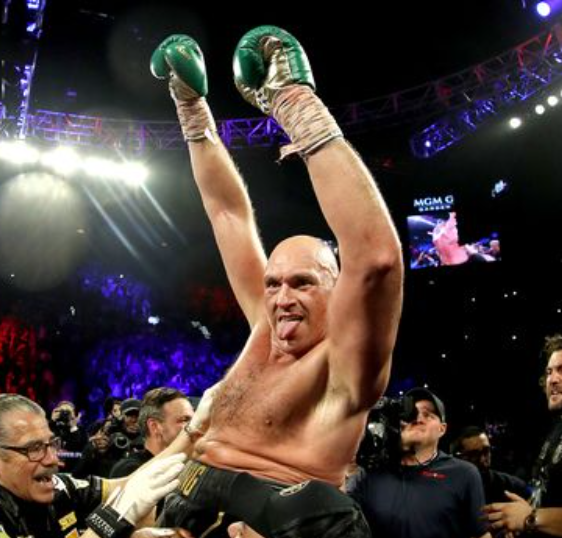 Yesterday, May 16, it was widely reported that all the roadblocks to the eagerly-anticipated heavyweight unification showdown between Anthony Joshua and Tyson Fury had been removed and that the fight would take place on Aug. 14 in Saudi Arabia. The source for this information was Fury who posted the news on his Twitter page. "This is going to be the biggest sporting event ever to grace planet Earth," bloviated the Gypsy King with his characteristic understatement.
The news that Fury-Joshua was a done deal was splashed all over the web with even reputable journalists participating in the feeding frenzy, lest they be seen as being asleep at the switch. But since when does a boxer become the unimpeachable source for news of this nature? Here at TSS we have an unofficial policy that confirmation must come from the promoter(s).
Joshua vs. Fury may yet come off on Aug. 14 in Saudi Arabia. Nothing that happens in boxing would surprise us. But at the moment, it appears that Deontay Wilder will be in the opposite corner when the Gypsy King makes his return to the ring.
When Deontay Wilder agreed to give Tyson Fury a rematch, the contract specified a rubber match in the event that Wilder should lose. Wilder's manager Shelly Finkel activated the rematch clause immediately. There was talk that Fury-Wilder III would take place in July 2020 but the pandemic put the fight in limbo.
Bob Arum, who co-promotes Wilder, would come to claim that the rematch clause ran out in October, freeing Fury to fight Anthony Joshua instead. Fury vs. Joshua would be a bigger fight (translation: more lucrative) because it would unify the title and because Fury dominated Wilder so thoroughly in their second encounter that it diminished interest in a third meeting. Wilder did not help his cause by claiming that Fury's gloves were loaded. "I highly believe you put something bad in your glove," he said. "Something the size and shape of an egg weight." (Bob Arum dismissed the wild allegation as "Trumpian.")
Team Wilder took their grievance to arbitration. Today, retired federal judge Daniel Weinstein, after four days of testimony, ruled that Wilder was entitled to a third fight. Weinstein, like Arum, is a graduate of Harvard Law School. He is, say various web sites, something of a Moses in the arbitration field, "recognized as one of the premier mediators of complex, multi-party, higher stakes cases, both in the United States and abroad." Weinstein previously mediated disputes involving Oscar De La Hoya and Manny Pacquiao plus a laundry list of Hollywood celebrities.
Weinstein did not award Wilder any damages. He ruled that Fury-Wilder III must occur before Sept. 15, but yet left open the possibility of an extension. It's a fair guess that Wilder will accept step-aside money to let Fury-Joshua go forward with the proviso that he gets to fight the winner.
According to ESPN's Mark Kriegel, Arum had reserved Allegiant Stadium in Las Vegas for July 24 as his parachute in the event that the Fury-Joshua fight fell out.
None of the key principals – promoters Arum, Frank Warren, and Eddie Hearn, or Shelly Finkel – have yet to comment on this new development. This is an evolving story. Stay tuned.
Check out more boxing news on video at the Boxing Channel
To comment on this story in the Fight Forum CLICK HERE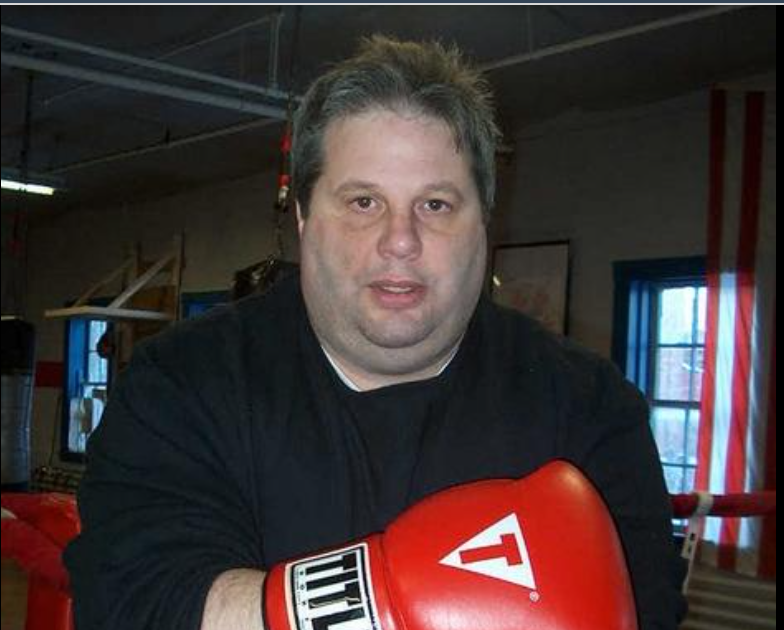 A number of bizarre events unfolded during a boxing show at the Palladium in Worcester, MA, on March 9, 2007. This was foreseeable. The main event was a freak fight that pit Eric "Butterbean" Esch, the "King of the Four Rounders," against Joe Siciliano, a 49-year-old Leominster, MA, narcotics detective. Siciliano, who had a 4-3 record, came in at a grotesque 313 pounds, but "The Bean," then 40 years old and sporting a 76-7 record, weighed a humungous 417. On paper it was a terrible mismatch, and a potentially dangerous mismatch at that.
The corpulent Siciliano (pictured) didn't lack for guts. "The people want to see a fight, and I'm not going in there and dance around and make it boring," he said. "People come to see Butterbean because he loves to brawl. Well, he's going to get one. Whether the fight lasts 30 seconds or four rounds, it's going to be action-packed. You're not going to see any love taps. You're going to see power punches. I'm not going to give up easy. I'm psyching myself up for this."
"This is definitely a big step up for me," said the 49-year-old, "but I feel real good. I'm fresh, and I've been training a lot. I've been given the chance to fight this guy, and I'm feeling very confident."
We're hoping for a four-round decision," added Jimbo Isperduli, Siciliano's trainer/manager and the fight's promoter. Translation: If Joe lasts four rounds, it would be deemed a monster upset.
Earlier in the show, Butterbean's son Brandon Esch (aka Babybean) got poleaxed by Matthew Eckerly. The 266-pound kid remained on the canvas unconscious for several scary minutes. It was Brandon's professional debut and would be his last boxing fight. And the guy who beat him was no world beater. Eckerly was 1-3 coming in and would proceed to lose his next and final seven fights, all by KO.
After watching his son, Butterbean was subdued and likely very anxious.
The Fight
In the first round, Joe was knocked down and there was a good deal of running, hugging and holding. At one point, Joe spit out his mouthpiece ala Chico Corrales to buy some time and extend the fight. When the round ended, he raised his hands in some sort of celebration. He had done what Peter "Hurricane" McNeely and many others couldn't do; he had survived the first round. Esch had crushed many of his opponents in the first stanza, ending the bout as soon as one of his power shots hit home.
Unfortunately for Joe, he had nothing left to hold off his stalking and grotesque opponent. Round Two was Bean Time and Joe's chances had now become zero to none. The end was in sight. Bean mercifully resorted mostly to body shots so as not to do any needless damage to the terribly mismatched detective. After several knockdowns in which Joe seemed to bounce off the canvas, two towels were thrown in to stop the massacre. But Joe had pocketed $4,000 and gained some serious bragging rights.
Despite Butterbean's cult following, throngs of Siciliano fans booed. Now there's high camp and there's cornball, but this was something else. Siciliano had a huge following in the Leominster-Fitchburg-Gardner area and had personally sold 1,000 tickets for the fight.
Butterbean was winding down his career and this would be his last boxing win. His final record was 77-10-4. Joe finished at 5-4.
As he pursued other viable options, Butterbean's  legacy as one of the greatest four-round boxers of all time remained intact.
Ted Sares enjoys researching and writing about boxing. He can be reached at tedsares@roadrunner.com
Check out more boxing news on video at the Boxing Channel
To comment on this story in the Fight Forum CLICK HERE
Remembering Oscar 'Shotgun' Albarado (1948-2021)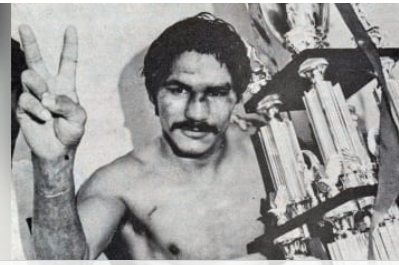 Former world junior middleweight champion Oscar "Shotgun" Albarado passed away on Feb. 17 at age 72 in a nursing home in his hometown of Uvalde, Texas. Albarado's death didn't go unnoticed in the town that he put on the sporting map, but news out of Uvalde appears to travel to the outside world by Pony Express. There's been no notice of it in the boxing press; even the authoritative boxrec has yet to acknowledge his passing. This isn't uncommon. A boxer has a high probability of dying in obscurity, even if he had a large fan base during his heyday.
The folks in Uvalde had a big shindig to honor Albarado after he won the title; a barbecue at the fairgrounds. "All Texas and especially the city of Uvalde share pride in your accomplishments," read a proclamation from the Governor of Texas, Dolph Briscoe.
The date was June 20, 1974. Sixteen days earlier, Albarado had wrested the 154-pound title from Koichi Wajima in Tokyo. Down two points on two of the scorecards through the 14 completed rounds, Albarado took the bout out of the judges hands, knocking Wajima down three times and out in the final stanza.
It was a long road to Tokyo. An eight-year pro, Oscar had at least 55 pro fights under his belt when he was granted a crack at the title. As he was scaling the ladder with occasional missteps, he became a fan favorite at the Olympic Auditorium, the shrine of Mexican-American boxing in L.A. But we are getting ahead of ourselves.
Albarado's parents were migrant farm workers. They spent a portion of each year picking sugar beets in Minnesota. The kids went along with them. Albarado was purportedly six years old when he first worked in the fields.
He was 17 years old when he had his first documented fight, a 4-rounder in San Antonio, but there are some reports that say he was fighting in Mexico when he was as young as 15.
Albarado became a local attraction in South Texas and then spread his wings, moving to Los Angeles where there was better sparring and boxers of Mexican extraction were a more highly-valued commodity. He was backed by LA fight functionary Harry Kabakoff, a wheeler-dealer who knew all the right people. A colorful character, Kabakoff, born Melville Himmelfarb (don't ask) had struck it big with bantamweight Jesus "Little Poison" Pimentel, a boxer he discovered while living in Mexicali.
Billed as the Uvalde Shotgun and eventually as just Shotgun Albarado, Oscar had his first fight at the Olympic on Jan. 9, 1969, and four more fights there in the next three months. He lost the last of the five and with it his undefeated record to Hedgemon Lewis who out-pointed him in a 10-round fight. There was no shame in losing to Hedgemon, an Eddie Futch fighter who went on to become a world title-holder.
Albarado was back at the Olympic before the year was out. All told, he had 17 fights at the fabled South Grand Street arena, going 13-3-1. His other losses came at the hands of Ernie "Indian Red" Lopez (L UD 10) and Dino Del Cid.
Del Cid, dressed with a 29-8-2 record, was a Puerto Rican from the streets of New York or a Filipino, depending on which LA newspaper one chose to read. Apprised that Albarado was a slow starter, he came out slugging. A punch behind the ear knocked Albarado woozy and the ref stepped in and stopped it. It was all over in 81 seconds.
Oscar demanded a rematch and was accommodated. Six weeks later, he avenged the setback in grand style, decking Del Cid three times in the opening stanza and knocking him down for the count in the following round with his "shotgun," his signature left hook.
As the house fighter, Albarado got the benefit of the doubt when he fought Thurman Durden in January of 1973. The decision that went his way struck many as a bit of a gift. But the same thing had happened to him in an earlier fight when he opposed fast-rising welterweight contender Armando Muniz.
As popular as Alvarado was at the Olympic, his pull paled beside that of young Muniz. Born in Mexico but a resident of Los Angeles from the age of six, Muniz attended UCLA on a wrestling scholarship before finishing his studies at a commuter school and had represented the United States in the 1968 Olympics while serving in the Army.
Muniz vs. Alvarado was a doozy. We know that without seeing the fight as we have the empirical evidence in the form of the description of the scene at the final bell; appreciative fans showered the ring with coins. The verdict, a draw, met with the approval of the folks in the cheap seats, but ringside reporters were of the opinion that "Shotgun" was wronged. The LA Times correspondent had it 7-2-1 for the Texan.
Oscar had two more fights after avenging his loss to Del Cid before heading off to Tokyo to meet the heavily-favored Wajima who was making the seventh defense of his 154-pound title. Two more trips to Tokyo would follow in quick succession.
Albarado made the first defense of his newly-acquired belt against Ryu Sorimachi. He stopped him in the seventh round, putting him down three times before the match was halted. Three-and-a-half months later, he gave the belt back to Wajima, losing a close but unanimous decision in their rematch.
Oscar quit the sport at this juncture, returning to Uvalde. He was in good shape financially. He had used his earnings from his Olympic Auditorium fights to open a gas station. With the Tokyo money, he expanded his holdings by purchasing a laundromat.
This would be a nice place to wrap up this story. Former Austin American-Statesman sportswriter Jack Cowan, a Uvalde native, recalled that when Oscar opened his service station, he gave his new customers an autographed photo of himself in a boxing pose inscribed with the words "Oscar Albarado: The Next World Champion." He would make that dream become a reality, defying the odds, while breaking the cycle of poverty in his family. Boxing was the steppingstone to a better life for him and his children.
But ending the story right here would be disingenuous. This is boxing, after all, and when the life story of a prominent boxer comes fully into a focus, a feel-good story usually takes a wrong turn.
Oscar got the itch to fight again. Sixty-seven months after walking away from boxing, he resumed his career with predictable results. He was only 34 when he returned to the ring, but he was a shell of his former self, an old 34.
Albarado was knocked out in five of his last seven fights before leaving the sport for good with a record of 57-13-1 (43 KOs). He made his final appearance in Denmark, the adopted home of double-tough Ayub Kalule who whacked him out in the second round.
Albarado's obituary in the Uvalde paper was uncharacteristically blunt. "He suffered from pugilistic dementia," it said, "caused by repeated concussive and sub-concussive blows."
There was no sugar-coating there, no Parkinson's to obfuscate the truth.
If he had known the fate that awaited him, would he have still chosen the life of a prizefighter? That's not for us to say, but author Tris Dixon, while researching his new book, interviewed a bunch of neurologically damaged fighters and almost to a man they said they would do it all over again.
Albarado had four children, three sons and a daughter. When he was elected to the West Coast Boxing Hall of Fame in 2017, he was too decrepit to travel, but all four of his children — Oscar Jr, Emmanuel, Jacob, and Angela — made the trip to North Hollywood to accept the award on his behalf.
The kids were proud of their old man, a feeling that did not dissipate as he became incapacitated. If boxing was helpful in tightening the bond, then it's a fair guess the Uvalde Shotgun had no regrets.
Check out more boxing news on video at the Boxing Channel
To comment on this story in the Fight Forum CLICK HERE