British Boxing 2018 In Review
BBC boxing correspondent Mike Costello this week called British boxing "the envy of the world" to the vocal approval of his sidekick Steve Bunce. A touch jingoistic, perhaps, but far from an unreasonable position for all that.
Britain currently boasts three of the five best heavyweights in the world, the best super middleweight, two of the five best featherweights and more than ten percent of the fighters currently ranked among the TBRB rankings.
Anthony Joshua has even crept on to one or two pound-for-pound lists.
It's been one hell of a year for the British fight game whichever way you cut it and that's been reflected in enormous paydays and even bigger crowds. Below, we look at the British scene specifically, naming the British Fighter of the Year, the British Fight of the Year and the British Trainer of the Year, among others. Making selections in every area was difficult. That's a sign of a sport in ruddy health and with many of the winners triumphing in performances they turned in at the very end of the year it is likely to get healthier in 2019.
That, as the man once said, is in the cut.
Here's what's in the book.
 British Fighter of the Year: Josh Warrington
"The problem with Josh Warringon," wrote Forbes.com in previewing his match with Lee Selby this past March, "is he fights like a guy with an 8.5 percent KO ratio…I have Lee Selby winning by unanimous decision and setting up a meeting with Carl Frampton later this year."
Warrington has stood as the underdog for as long as he can remember, only his rabid and unflinchingly loyal fanbase in Leeds, England seeming to consistently believe in him.
"Before I fought Joel Brunker people were saying "Brunker will have him out of their in five."  Then," he told Boxing News before this month's meeting with Frampton, "they said Hisashi Amagasa was going to blast me out.  Then they said Kiko Martinez was going to blast me out.  It didn't make me angry but…I just didn't understand why."
Selby was ranked the #4 featherweight in the world at the time of his meeting with Warrington, who was then ranked #9. The result of the fight was not debatable, despite the odd split-decision victory rendered for Warrington on the night. Selby did good work in the middle rounds with a sharp body-attack but Warrington continued to press.  Selby's vaunted jab was almost worthless, like throwing paper darts at a tiger.
Warrington had derailed a British superfight in Selby-Frampton but the British boxing press and public seemed satisfied that Warrington-Frampton would make for a reasonable substitution, a good fight that would see Frampton restore the natural order.
Warrington didn't get the memo.
Instead, he out-fought and out-thought a fighter who was supposed to be a level above him, too good to lose, a marked favorite. The first round was the fight in microcosm. Warrington stood ring center throwing punches which, if not quite wild, were uncontrolled, out-hitting Frampton, who stood his ground. But Warrington didn't just fly in and start swinging. He feinted, threatening right hand shots by coming square, before quickly moving back into an orthodox stance, scampered forwards on quick feet, led with a technically sound jab which helped partially neutralize Frampton's supposedly superior jab, and then, when he'd done all the hard work and forced a disorganized retreat, he let rip. It was thrilling, brilliant, and he had the chin and the engine to make it work.  He was faster, stronger, had a superior fight plan, and most of all, he was better. Given Frampton's pedigree and one-time pound-for-pound status, that is enormously impressive
When the referee lifted the underdog's hand once more at the end of twelve scintillating rounds, the argument as to who was the British fighter of the year was over.
British Fight of the Year: Dillian Whyte KO11 Dereck Chisora
On the same night as Warrington was anointed the best of British in Manchester, Dillian Whyte and Dereck Chisora were staging an even better fight in London.
It was the fight Chisora most wanted, a rematch of his desperately narrow and brutal points defeat in their fight of the year candidate from December 2016. The rematch broke the mold in that it was even better than the first.
Chisora, who defines his style of pressure and brawl as "rolling thunder" (though he also compared himself to laxative pills in the build-up), rolled out of his corner throwing meathook right hands to the body; Whyte dialed in his counter right-hand. Battle-lines were drawn in mere seconds and they would be savagely contested throughout.
The difference between this and their first fight was Chisora's conditioning. Happy to nestle on the ropes and duke it out in some of his recent contests, Chisora was pushing, pushing, pushing his man while Whyte looked to out-box and out-slug the man driving him back. Whyte's defensive deficiencies combined with Chisora's face-first pursuit saw each man swallow and hold bombs while they roughed each other up inside, heads, low-blows and two deducted points for Chisora.
But he took hardly a step back. Over and over again Whyte rattled him with a big punch but Chisora's force of will brought him straight back, armed with that thunder.
After every round it seemed the pace must slow or a man must wilt. Even when the end came it was no breach of heart or conviction but rather a sudden disconnection of Chisora from body by a single punch that left him under a deep blanket of darkness on the canvas. It was as dramatic an ending to a fight as can be imagined and it is the reason there is no separate knockout of the year category.
The brilliance of a fight can often be defined in the testimony of the winner for the loser. Despite a prickly personality and a tendency to speak the worst of his foes, victorious and defeated, Whyte was effusive.
"Chisora is a fighting man. He's not a boxer, he's not a technician he's a fighting man. He's a black Viking, he'll hit you with anything. The more you hit him, the more he keeps coming.
"Dereck's a tough dude, man."
British Breakthrough Fighter of the Year: Charlie Edwards
In September of 2016 English flyweight champion Charlie Edwards stepped up to take on the world's #2 at 112lbs, John Riel Casimero, then coming off a four round stoppage of Amnat Ruenroeng. It was an ambitious and a questionable move and most people expected to see him brutalized.  He was, in ten brave rounds.
Six fights later, having strung together consecutive wins against non-elite opposition and helped nurse his mother through a life threatening illness, Edwards landed another title shot this December against the best flyweight in the world: Cristofer Rosales.
The same Cristofer Rosales who looked so lethal in stopping Daigo Higa, who had knocked out every one of his fifteen opponents going into that fight; who looked outright frightening butchering a fighter who likely would have been a favorite over Edwards himself, elite prospect Paddy Barnes. Edwards was expected once again to show bravery while suffering pain before inevitably succumbing.
Instead, the 25 year old Surrey man turned in a performance of such high quality it took me some time to understand what it was I was seeing. His use of footwork to control the space was that of a much more seasoned fighter; his patience and understanding of the rhythm of the fight was a picture of maturity, his timing beautiful, his management of his punches – here quick and sharp, there more stinging – was quite extraordinary.
All of this against a man who has fought more top-ten ranked opposition than Edwards has been scheduled to fight ten rounds.
It was not an exciting fight, just a stunning one. Had Edwards eked out a narrow, disputed decision I would have been quite surprised; to see him out-box Rosales and win clearly was almost surreal.
Edwards put both the flyweights and the super-flyweights on notice and there are some challenging fights on his horizon for 2019, but win, lose or draw he has already exceed the expectations of everyone but himself, his team, and his family.
In other words, the only people who matter.
British Prospect of the Year: Dean Sutherland
My kilt may be showing a little with this selection but I've gone for twenty-year old Scotsman and light-welterweight Dean Sutherland as my British Prospect of the Year for 2019. Currently 4-0 as a professional fighter, Sutherland may seem a little premature but it's worth noting that he has the ambition to match my selection, talking openly of a British or European title shot by the end of the New Year. If this seems ridiculous it's worth noting that Sutherland brings a wealth of combat experience from the ranks of kickboxing, where he gained multiple titles including the 67kg ISKA Full Contact Title; this means little more to me than it probably does to you, but I'm told it's an impressive feat.
For decades, Muay Thai has been providing cross-over stars in the western discipline, men like Saensak Muangsurin who won a title in his fifth professional contest, Samart Payakaroon who  fought for one in his twelfth, or Yokthai Sithoar who managed it in his eleventh.  The point is, full contact ring experience counts for plenty across disciplines and for all that kick-boxing is less successful at providing champions in the professional boxing ranks, it has happened.
Whether or not that is Sutherland's destiny is a question that will only be answered at the end of a hundred miles of bad road; kickboxing is well and good but we all know the special questions posed of a chin by professional boxing. His heart, too, will no doubt be more tested than that of fighters with similar records.
What we do know is that he is a swift, assured and accurate puncher armed with speed and composure.  He's out twice before March; coming to a television near you by December.
British Trainer of the Year: Ben Davison
Ben Davison was no doubt somewhat bemused when an obese, alcoholic, suicidal and depressed Tyson Fury gate-crashed the workout he was holding for other fighters and, in his own inimitable style, took over.
Later, and inevitably, in a bar, Davison thought the huge heavyweight was joking when he told him:
"If you can get numbers of each one of those girls, I'll let you train me."
Game, Ben gave it a whirl and was astonished when, upon producing two phone numbers, Tyson stayed true to his word.
"It's all about confidence," Tyson would say breezily when recalling the selection process for the key member of his camp. "If he's not confident enough to approach them two girls, how can he handle me?"
For many, it was a bad joke. Davison had no experience at such a lofty level and was in no way qualified to handle such a brilliant yet delicate asset. But Davison unlocked the key to motivating Tyson in a matter of days. He kept it fun and non-adversarial. The fallout between Tyson and his uncle, Peter Fury, was unpleasant and apparently for keeps. The chemistry between Ben and Tyson was there for all to see from the very start.
But, press repeatedly asked anyone but Tyson and Ben, what was it that would happen when the crucial moment came in the corner of a big fight? How would Ben, with so little experience, find the answer much less the words? It was all well and good taking a series of weight loss classes and having a giggle but what about when it came to the crunch?
Those questions were answered much more quickly than we could have supposed. Tyson and Ben seemed to have jumped the shark when they took a fight with Deontay Wilder so soon after their return to action, but Fury didn't just look good; he seemed entirely to outclass his befuddled opponent. When Wilder eventually landed a meaningful punch and Tyson visited the canvas, we were treated to the sight of Ben Davison standing between hall of fame trainer Freddie Roach and first ballot hall of fame fighter Ricky Hatton, calmly dominating the corner with sage advice.
It has been suggested in one or two corners that he has done nothing but wax a Porsche; often the people doing the suggesting are the same ones who said that Tyson would look lost without former trainer Peter Fury.
The fact is that with Ben Davison in his corner, Tyson Fury has looked better.
Check out more boxing news on video at The Boxing Channel
To comment on this article in the Fight Forum, CLICK HERE
From Womb to Tomb, Sonny Liston's Fate Was Seemingly Preordained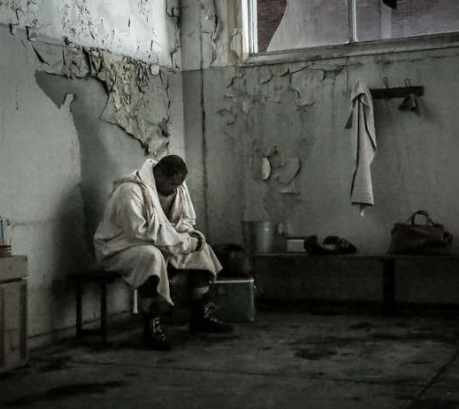 In Pariah: The Lives and Deaths of Sonny Liston, a remarkable 90-minute documentary on the rise and fall of former heavyweight champion Charles "Sonny" Liston, viewers are apt to discover that any preconceived notions they might have had about the baddest man in boxing history are, by turns, both legitimate and misinformed.
No matter what fight fans think they know of Liston, it's a fairly safe bet more opinions will be shaped by watching the Nov. 15 premiere of Pariah (9 p.m EST and PST) on Showtime. While questions about how and why Liston died remain a source of speculation, the disparate elements of his conflicted, turbulent life suggest that much of the actual truth about him, good and bad, is forever destined to be a riddle wrapped in a mystery inside an enigma.
Inspired by The Murder of Sonny Liston: Las Vegas, Heroin and Heavyweights, a book authored by Shaun Assael, the documentary examines the pros and cons of the oft-arrested, twice-incarcerated, mobbed-up wrecking machine who did not so much defeat opponents as to eviscerate them. Viewers – especially white people old enough to be familiar with the era in which he rose to prominence — are left to decide for themselves if Liston really was or deserved to be representative of their deepest fears, or a frequent victim of circumstance who wanted nothing more than some positive acceptance instead of the widespread loathing to which he had become accustomed.
But the journey from villain to hero is never smooth for someone with Liston's checkered background, and especially so given the social unrest of the late 1950s and early '60s. Hasan Jeffries, a black assistant professor of history at Ohio State University, said that Liston, a product of the Jim Crow South, was widely considered to be "America's worst nightmare" and a "literally dangerous Negro," someone who was "unafraid of white people as demonstrated by his consistent encounters with police."
When he returned to his adopted hometown of Philadelphia after his title-winning, one-round blowout of popular but hopelessly outclassed champion Floyd Patterson, and discovered that there was no one at the airport to celebrate his triumph or to finally recognize him as something more than a glowering bully with a lengthy rap sheet, an increasingly bitter Liston decided that he might as well settle for being who and what the masses thought he was instead of trying to change millions of minds that had long since been made up.
Liston's sudden embrace of his malevolent reputation reminded me of a line of dialogue from The Vikings, a 1958 movie in which a fierce Norse warrior, played by Kirk Douglas, is unable to win the affection of a captured British beauty played by Janet Leigh. "If I can't have your love," Douglas, as Einar, defiantly tells Leigh's Morgana, "I'll take your hate."
Not that Liston, the 24th of 25 children born to an Arkansas sharecropper who was less a father than a tyrannical family overseer, ever chose to be hated. But neither was he apt to be idolized in the manner of, say, Joe Louis, Rocky Marciano or the man who would ultimately succeed him upon the heavyweight throne, Muhammad Ali. Liston, who could neither read nor write, lacked the basic communication skills that might have gained him a bit more favorable press, and his personification of danger was accentuated by a withering glare that left more than a few opponents frozen with fear before the opening bell rang.
"He was a real badass, a real menacing force," Mike Tyson, a future heavyweight champion with a similar gift for intimidation, said of Liston. "Sonny could pull it off. I could pull it off. Not a lot of people could pull it off."
It would be a disservice to Liston, however, to say that the main weapon in his arsenal was a gift for winning staredowns. Scary as Liston was simply by standing there, he was so much more so when he began whaling away at flesh and bone as might a burly lumberjack chopping down a thin tree. Forget so-called experts' arbitrary rankings of the hardest punchers ever to lace up a pair of padded gloves; Liston's knockouts were spectacular for their savagery, toppled foes crashing to the canvas as if they would never again get up. He needed only 69 seconds of the first round to put a decent journeyman, Wayne Bethea, down and motionless, in the process dislodging 16 of Bethea's teeth. Nobody in the fight game supplied oral surgeons with more patients in need of emergency treatment than Sonny Liston.
By reputation, Liston, who compiled a 50-4 record with 39 KOs from 1953 to 1970, was a huge heavyweight for his era, but he stood just 6-foot-1 and weighed in around 215 pounds during his prime. Then again, Liston's unextraordinary height and heft were not his measurements of consequence. His 86-inch reach, those incredibly long arms extending down to massive fists the size of a catcher's mitt, were. Liston might have had the most devastating jab ever, as accurate as Larry Holmes', only harder. Sonny could use that jab as a range-finder when necessary, but its concussive force was such that the numbers-crunchers at CompuBox today would be obliged to categorize it as a power punch. He could knock a man down and even out with that jolting jab, and sometimes did.
"Sonny's left jab was a nose-cracking, teeth-busting experience," offered Randy Roberts, a boxing buff and assistant professor at Purdue University who serves as one of the documentary's talking heads. "They said getting hit with his jab was like getting hit with a pole."
Liston's penchant for destruction inside the ropes, had he not come along when he did, might have made him as rich and celebrated as Tyson would become 50 years later. So why wasn't he? Liston had so many brushes with police that fibers from their blue serge uniforms clung to him like permanent lint. Not only was he arrested 19 times and did two prison stretches, but cops in St. Louis and Philly, cities that for a time served as his home bases, tracked his movements as a meteorologist would an impending storm. Perhaps all that extra attention was justified at times, but Liston's freedom of movement was so inhibited that he often felt as if he were somehow encased in an invisible jail.
"There was nothing they didn't pick me up for," Liston once complained. "If I was to go into a store for a stick of gum, they'd say it was a stick-up."
It was to Liston's benefit and detriment to have turned his career over to organized crime figures Frankie Carbo and Blinky Palermo, boxing manipulators who had enough clout to not only advance his career but to get him sprung earlier from prison sentences that would surely have been longer were he not a possible future heavyweight champion. The downside of the arrangement is that the Feds spent a lot of time looking into the nefarious activities of Carbo and Palermo, which meant they also had a thick dossier on Liston. It did not escape the FBI's attention that the non-boxing "jobs" for Liston lined up by his influential backers to gain him early release were something less than fully above board.
"He's a leg-breaker for the mob, he's an alley-dweller," Roberts noted. "Sonny never walked on well-lit streets. Sonny lived in darkness."
Maybe so, but there are more than a few boxing historians who have tried to determine what made Liston tick. A case can be made that inside those shadows in which he was obliged to exist there was a better, brighter version of himself almost desperate to break out.
"I don't think the general public ever knew the real Sonny Liston," opined Nigel Collins, former editor of The Ring magazine. "They knew the persona, the thug-like guy who just knocked everybody out, was associated with the mob and had been in jail. He wasn't really that. That was a front. That was what he needed to protect himself, and also to intimidate his opponent. He was a very sensitive person. He could be hurt easily."
That description of Liston was seconded by his wife, Geraldine, who described her husband as "a good man and a kind man, and worthy of a chance to contribute to society."
To Sonny's way of thinking, his ticket to validation as a human being was to gain the heavyweight championship then held by Floyd Patterson, a nice guy but lesser fighter whom Roberts called the "Sidney Poitier of boxing." It wasn't necessarily a compliment. Patterson's shrewd manager-trainer, Cus D'Amato, had managed to supply Patterson with a steady stream of marginally qualified and eminently beatable challengers, but D'Amato wanted no part of Liston. The first of the two title bouts between Patterson and Liston came about only because Floyd, embarrassed by the spreading public perception that he was more protected than the gold in Fort Knox, demanded that Liston be given the chance at the title he had earned with those ham hock fists.
Jerry Izenberg, the esteemed sports columnist for the Newark Star-Ledger, visited Patterson's well-manicured rural training camp before checking in on Liston's, which was urban, grittier and unquestionably better suited to a reformed leg-breaker on a mission.
"He's got two chances – slim and none," Izenberg said in recalling his impressions of Patterson's preparations for a fight few gave him a chance to win, or even to finish in an upright position. After Izenberg got a glimpse of Liston's laser-beam focus, he amended his original assessment. "I'm saying those two chances for Floyd, slim and none? Slim just went out the door."
The fight, such as it was, took place on Sept. 25, 1962, at Chicago's Comiskey Park. Custer had a better chance at the Little Bighorn than Patterson did against Sonny. The annihilation required only 2 minutes, 6 seconds to complete, whereupon the humiliated Patterson snuck out of the arena in disguise, and Liston returned to Philadelphia, foolishly expecting the hero's welcome he believed to be his reward for all those hard years of poverty and dues-paying.
"There are people who don't want me to be there (as champion)," Liston upon attaining the title. "Regardless of them, I intend to stay there and I promise everyone that I will be a decent, respectable champion."
Jack McKinney, then the Philadelphia Daily News boxing writer and the only media person in town who had earned Liston's trust, called City Hall to see if a group of dignitaries could be on hand to greet the new champ. But there was no brass band at the airport, no cheering fans, no smiling politicians to pat the not-favorite son on the back and say that all had been forgiven. Nor was the reaction to his seemingly improved lot in life any warmer elsewhere.
"I didn't expect the President to invite me into the White House, but I sure didn't expect to be treated like no sewer rat," Liston grumbled.
The chip on his shoulder now the size of a log, Liston showed up for the July 22, 1963, rematch at the Las Vegas Convention Center more determined than ever to cruelly demonstrate his superiority over Patterson and any other heavyweight that might be foolish enough to share the ring with him. Like Kirk Douglas' Einar, if he was unable to win the public's love, he would revel in its hate. Again Patterson was destroyed in the first round, the fight a virtual replica of the original.
"The only difference," Collins said of the do-over, "is that it lasted four seconds longer."
No one could have known it at the time, but the second demolition of Patterson would be Liston's only winning defense of the title he had so relentlessly sought and, many figured, would hold in a vise-grip for at least the next five years. But even before Liston left the ring, a conqueror beyond compare, an audacious young upstart entered his space and loudly berated the newly crowned champion. His name, at least at for the time being, was Cassius Clay.
"I want you! I want you! You ugly!" Clay yelled at a seemingly bemused Liston, who regarded the impudent kid as he might a Martian who had just stepped off a spaceship. But Clay kept up his campaign to force a showdown with Liston where it counted. In the weeks that followed, he repeatedly demeaned Liston in newspapers and on TV. And if those affronts weren't enough to produce the desired effect, Clay went so far as to physically confront the man he had dubbed the "big, ugly bear" in Vegas, a mob town to which Sonny had relocated and enjoyed a level of tolerance he had been unable to find in St. Louis or Philly. Clearly Liston would have no peace of mind until he did unto this loudmouth what he had twice done unto Patterson. He was a 7-to-1 favorite to do just that when the fight took place on Feb. 25, 1964. Some media members were concerned that Liston was determined to, and quite capable of, literally beating Clay to death.
But on a night where one legend died and another was birthed, Clay fought through a tense fourth round in which an astringent that had gotten into his eyes and made it difficult for him to see. Flashing the speed of hand and foot for which he would become renowned, Clay, his vision cleared, increasingly took control of the contest until Liston, gashed below the right eye and with a large mouse under his left eye, declined to come out for the seventh round. He cited a shoulder injury as the reason he was unable to continue.
In boxing, it is one thing to lose. It is quite another for a fighter, especially a champion of Liston's magnitude, to surrender. Author Robert Lipsyte was among those who took him to task, saying, "If you're heavyweight champion, you die trying. But he just kind of sat there. He gave up. Why did he give up? This, of course, is the mystery at the heart of it all. Did he give up because he was in such terrible agony he couldn't move? Did he give up because he suddenly realized he couldn't win this fight? Did he give up because he'd been paid to dump it? Who knows?"
But the plot, as the saying goes, soon thickened. Cassius Clay announced the following day that he was a member of the Nation of Islam, more commonly known as the Black Muslims, and now wanted to be known as Cassius X, a stopover on the way to a more permanent identification as Muhammad Ali. It was as if he had become the bad guy, at least to a segment of the American populace, with the disgraced Liston now viewed as the possible savior and re-capturer of a championship that had fallen into presumably radical hands. The rematch was to take place on June 25, 1965, in Lewiston, Maine, a sleepy outpost (the town was mostly known for its factory that manufactured bedspreads) near the Canadian border which stepped up when Boston, the originally announced site, bailed.
"Liston got more cheers than Ali," recalled journalist Don Majeski of the fighters' respective ring walks. "They finally said, `Well, between these two, the lesser of the two evils is Sonny Liston,' so we'll cheer this ex-convict who lost his title on his stool rather than to root for a guy who says he's a Black Muslim separatist. (Liston) enjoyed that. He sort of basked in that kind of glory for the first time in his life."
Or he did, for a fleeting moment.
"But then what happened was the Kennedy assassination of boxing," Majeski continued. "Everyone has an idea, but nobody knows the truth."
What happened was that Ali landed (or missed) with a flicking right hand in the first round that sent Liston careening to the canvas, where he floundered around like a reeled-in fish tossed onto the bottom of a bass boat. To this day there are those who are convinced that Liston, for reasons unknown, took a dive, an argument countered by Ali loyalists who insist that the punch was legitimate and powerful enough to fell even a big, ugly bear.
Assael straddles no fences on the issue. His position is that Liston purposefully went into the tank.
"Why fix the fight?" Assael asks, rhetorically. "That's where the secret percentage theory comes in, which is that Sonny had agreed to an under-the-table deal to get a cut of Ali's future earnings if he went down. It's exactly what a mobster would have done, and it's exactly what I think Sonny did do."
In any case, Liston – whom former fight fixer Charles Farrell insists was "the greatest heavyweight who ever lived … a bonafide monster" – had taken a downward turn from which there could be no recovery. He would fight 16 more times over the next five years, winning 15, but he was, as the documentary's title attests, a pariah.
"After the second fight (with Ali), Sonny's a dead man," Assael said. "He's not only just reviled, he can't even get a job. Boxing commissions won't license him … Sonny was toxic. I mean, really radioactive."
The mystery of Sonny Liston took an even more tragic turn when his decomposing body was discovered at his Las Vegas home on Jan. 5, 1971. An autopsy indicated his death might have owed to an overdose of heroin, which those who knew him well insist could not have been the case because Liston was almost paranoid in his fear of being stuck by a needle.
"The medical examiner called it natural causes, but nobody around Sonny believed that," Assael said. "Everybody believed he was murdered. So many people wanted Sonny dead. The only question was, who got to him first?"
Larry Gandy, a Vegas cop, was among those who saw the body. "It didn't even look like Liston, he'd been dead for so long," Gandy said. "He'd been dead four or five days. He was bloated, full of methane gas. It really made me sick to my stomach because he'd been such a predominant figure in the sports world. It was a terrible, disrespectful way for him to go."
Gandy's expression of compassion might or might not be genuine since the documentary hints at the possibility of his having some measure of culpability in Liston's demise, in mob retaliation for Liston's final fight, on June 29, 1970, in which he defeated Chuck "The Bayonne Bleeder" Wepner on a ninth-round stoppage brought about by numerous and severe cuts to Wepner's well-sutured face.
"Liston was not brought into that fight to win," said Farrell. "I believe the Wepner fight was a deal that went terribly, terribly wrong.
"As the rounds went by, Liston couldn't find a place to fall, Wepner's increasingly beat up and eventually the fight gets stopped because of the cuts. Liston won the fight. It's a series of miscommunications where nobody does exactly what they're supposed to do. The mob lost a lot of money and there were dire circumstances."
In the end, all that is left of Sonny Liston is a headstone in a Las Vegas cemetery and a raft of recriminations and might-have-beens. For every boxing historian who includes him among the greatest and most fearsome heavyweight champions of all time, there is another who sees only the warts and blemishes of perceived transgressions committed both inside and outside the ring. The International Boxing Hall of Fame seemingly leans more toward the former, as evidenced by Liston's 1991 induction.
"You can always make a case for someone's exclusion," Bert Randolph Sugar, then the publisher of Boxing Illustrated, told me for a story I did on Liston's posthumous enshrinement by the IBHOF. "It depends on how moralistic you want to be. But remember, this is boxing we're talking about."
Upon reflection, it is somewhat curious that Ali, who generated so much fear and mistrust for the rematch with Liston in Lewiston, and for some time thereafter, evolved into such a sympathetic and beloved figure, widely acknowledged as the GOAT (Greatest of All Time). Also, upon reflection you have to wonder how the career paths of he and Liston would have proceeded had a semi-blinded Ali's demand that trainer Angelo Dundee cut off his gloves before the fifth round of his first fight with Liston been granted.
What is indisputable is that boxing, so rich in stories about great and flawed fighting men, needs more documentaries of this quality that peer behind the curtain of what fans only see on fight night, giving insight into the whole person. Then again, how many prospective subjects are capable of taking viewers on the kind of roller-coaster ride that Sonny Liston's tumultuous journey did?
"There was one thing that Sonny was better at than boxing, and that was compartmentalizing himself," Assael said. "He could be a loving husband, he could be a womanizer, he could be a criminal, he could be a boxer. That's what he was a master at – boxing and being able to lead so many different lives. There were so many men inside that one man."
Check out more boxing news on video at The Boxing Channel 
To comment on this story in The Fight Forum CLICK HERE
Weekend Recap: Hits and Misses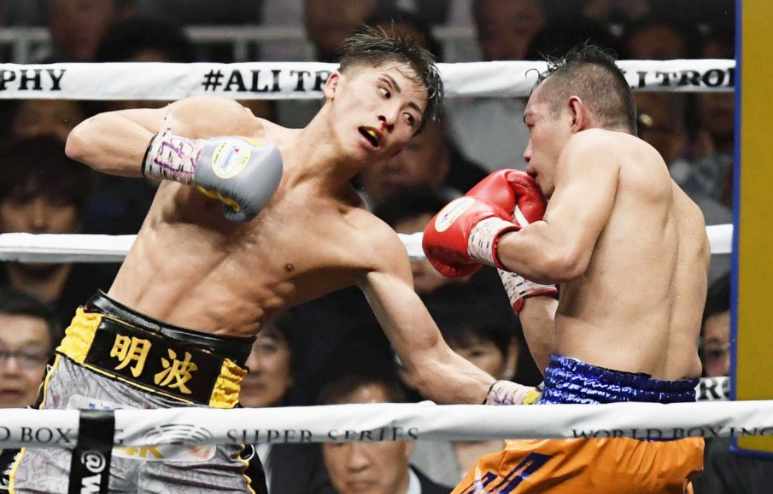 Weekend Recap: Hits and Misses
Boxing is a global sport and multi-faceted entertainment spectacle.
There were a wide variety of cards over the weekend displaying those properties with everything ranging from an important title fight for a pound-for-pound superstar against a formerly elite champion hoping for one more big win, to a new titleholder attempting his first defense against a highly regarded prospect, with even a fight between two YouTube celebrities thrown in the mix for good measure. 
Here are boxing's biggest hits and misses from a weekend that began on Friday in Japan (Thursday in the U.S.)  with Naoya Inoue vs. Nonito Donaire and ended on Saturday with Jamel Herring vs. Lamont Roach Jr. in Fresno and KSI vs. Logan Paul in Los Angeles. 
HIT: Huge Win for Boxing's Little Monster 
Naoya Inoue suffered two fractures to one eye socket during a grueling World Boxing Super Series-winning performance against Nonito Donaire in Saitama, Japan. Inoue defeated a resurgent Donaire by unanimous decision in one of the best fights of the entire year. The 26-year-old captured the WBA bantamweight belt to go along with the IBF and The Ring magazine titles he already carried into the fight. 
More importantly, Inoue was finally tested against a quality opponent who appeared to have a real chance to win the fight. But Inoue's sharp jabs, solid footwork and amazing athletic skill combined with some old-fashioned championship guile to produce the single most important win in Inoue's already impressive career. 
After the fight, Inoue signed a multi-fight deal with Top Rank. That means his star power is finally about to be fully unleashed in the U.S. and while that's a huge win for the Japanese dynamo, its also a pretty big win for us, too. 
MISS: Shocking Purse Size Disparity Between Saturday's Main Event Participants 
Logan Paul and KSI each made $900,000 in their professional debuts on Saturday night in Los Angeles. Jamel Herring only made $300,000 for his title defense against Lamont Roach who made $100,000.
Something just seems off about that.
It's not that I don't understand the economics. The reason why the two You Tubers were able to make so much money in their professional debuts was because of their star power. More global interest plus more ticket sales in a big venue equals more money for the combatants. 
It just seems wrong that they would make three times as much money as Herring, a former Marine who won his first world title against Masayuki Ito in May and defended it on Saturday night against Roach Jr. on ESPN+. 
HIT: The Shrewd Gambit of BJ Saunders and Devin Haney
WBO super middleweight titleholder BJ Saunders and secondary WBC belt holder Devin Haney both swallowed their pride to appear on the undercard of the Logan Paul vs. KSI card. Here were two elite professional fighters with real boxing fan bases choosing to play second-fiddle to a couple of guys who were the main event for the sole reason that they had millions of subscribers on YouTube. 
But it seems shrewd for both Saunders and Haney to have taken the risk. Nobody knows how much good it might do for their careers or how many people from that much younger and very different audience might have discovered an attraction to the sweet science buried within them that night for the first time. Still, Saunders and Haney gave themselves chances to find new fans from a world that otherwise might never have even known they existed. That's something. 
Besides, they got paid well and were able to grab wins that will move their careers forward no matter how everything else works out. It was a savvy move that other fighters might have been too proud to make. 
MISS: Bad Night on a Big Stage for Referee Jack Reiss
Referee Jack Reiss is one of the best at what he does, but he didn't have a great night in officiating KSI's split-decision win over Logan Paul. In fact, it seemed from the start that he was over-involved and constantly making his mark in a fight that should have been left to the two fighters. 
During the third round, KSI landed a blow behind Paul's ear that probably should have been scored a knockdown. Riess ruled it a slip.  In round four, Paul landed an uppercut that hurt KSI badly, then the novice held KSI behind the head to land another one as his opponent was going down to the mat. Reiss took two points away from Paul, something deemed overly punitive by many who watched the fight. 
In the end, two scorecards were in KSI's favor 57-54, 56-55 with one for Paul at 56-55 so Reiss's rulings seemed to be crucial to the outcome of the fight. Boxing results should always be left to the fighters to solve, even for two celebrity newcomers to the sport. 
HIT: Jamel Herring's Veterans Day Weekend Title Defense
Could there have been any better weekend to pit Herring against Roach Jr.? 
Herring, 34, from Rockville Centre, New York, qualified for the 2012 Olympics in London while being an active-duty Marine. The fighter served his country nine years as a soldier including two tours in Iraq. After competing in the Olympics, he began his professional career. 
To most eyes, Herring appeared at the time to be a hard worker who probably didn't have what it took to become a world champion. In fact, boxing writer Cliff Rold shared on Twitter recently that he had tabbed Herring in an article he wrote as one of the less likely members of the 2012 team to excel as a professional and that Herring had emailed him after reading it to tell him he was wrong. 
Herring's grand entrance included being escorted to the ring by two Humvees and 300 Marines. He went on to outwork Roach over twelve rounds to further solidify why never doubting a Marine is some pretty good advice. 
Check out more boxing news on video at The Boxing Channel 
To comment on this story in The Fight Forum CLICK HERE
3 Punch Combo: Under The Radar Fights, Elton Dharry's Improbable Journey and More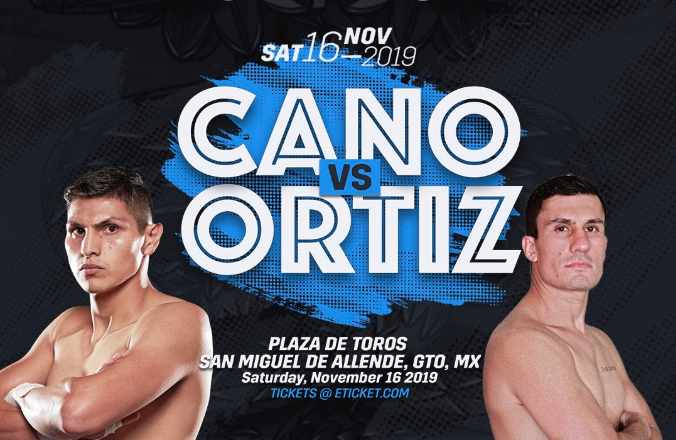 Pablo Cesar Cano vs. Roberto Ortiz, Alberto Palmetta vs. Erik Vega Ortiz, and the Improbable Journey of Elton Dharry
THREE PUNCH COMBO — There is no preeminent fight this week, but there is still a lot of boxing that will be broadcast on various platforms. Some very good fights are falling under the radar including one that should be an all-out slugfest.
On Saturday night, the latest edition of Golden Boy Fight Night on Facebook Watch will be streamed from Mexico. The card is headlined by two entertaining 140-pound brawlers in Pablo Cesar Cano (32-7-1, 22 KO's) and Roberto Ortiz (35-4-2, 26 KO's) who will meet in a bout scheduled for ten rounds.
Cano, 30, has been a pro now for over 14 years. After back to back losses in 2017 to Fidel Maldonado Jr. and Marcelino Lopez, Cano's career seemed to be headed toward permanent journeyman status. However, he recently revived his career with a pair of upset wins.
In September of 2018, he scored a technical decision over the previously undefeated Ruslan Madiyev. And earlier this year, Cano pulled a stunner when he stopped former three division champion Jorge Linares in the first round. Those wins put Cano back in contention at 140 pounds where he is currently ranked sixth by the WBC.
Ortiz has a glossy record but he is 0-3-1 in his last four fights and is now in a similar place in his career to where Cano was in 2017. At 34, Ortiz finds himself in desperate need of a win over Cano to regain any hope of one day fighting for a world title.
Stylistically, these fighters are perfectly matched to make for an entertaining scrap. Both are pressure fighters who aren't afraid to mix it up. And they each are more than willing to absorb a few punches just to create the opportunity to land their own shots.
There is something else to keep in mind about this fight. While both fighters have been stopped on multiple occasions, they don't necessarily have the weakest of chins.
In the case of Ortiz, he suffered his knockout losses to three very big knockout punchers (Lucas Matthysse, Cletus Seldin and Vergil Ortiz Jr.). In the case of Cano, his stoppage losses have mostly come due to cuts and/or swelling around his eyes.
And it should also be noted that while both fighters are heavy handed punchers, neither would be considered to have one punch knockout power.
The above is my way of saying that we have two brawlers who like to slug it out with better chins than they are given credit for and who don't possess that one punch power to suddenly end a fight. This can't be anything but an extended all-out shoot-out.
ShoBox Returns
The acclaimed prospect-oriented series ShoBox returns on Friday from the WinnaVegas Casino & Resort in Sloan, IA. Consistent with the history of this series, the six fighters in the televised tripleheader have a combined record of 65-1. The main event is an intriguing welterweight clash between Alberto Palmetta (12-1, 8 KO's) of Argentina and Erik Vega Ortiz (16-0, 9 KO's) of Mexico.
Palmetta, 29, had a long and distinguished amateur career that culminated with him representing Argentina at the 2016 Summer Olympics in Brazil. Co-promoted by Sergio Martinez of Maravillabox Promotions and Sampson Boxing, this is his fifth appearance on US soil, but his first as a headliner in a nationally televised card.
Palmetta is very athletic and his overall game is multifaceted. I would even go as far as describing him as a poor man's Sergio Martinez. Fighting as a southpaw, Palmetta mixes his attack, sometimes working behind the right jab using his legs and in other spots attacking aggressively from various angles. The amateur experience shows in his overall game as his footwork is superb and his movement is very fluid. He possesses very fast hands and what can best be described as heavy-handed power.
For all that appears to be good about Palmetta's game, there are some weaknesses. He has a bad tendency of holding his right hand low and as such is vulnerable to getting clipped with his opponent's left hook. And he does have an early knockout loss on his resume. Was that an aberration or are there issues with his chin?
There is not a lot known about Vega Ortiz. There's very limited video of him available online. The press release for this fight says that Vega Ortiz possesses "an all-out pressure style similar to many of his fellow countrymen of Mexico," but the limited video I was able to see differs greatly from that description.
Vega Ortiz appears to be a natural counter puncher. He is not aggressive but likes to work behind the left jab, circling his opponents, waiting for counter opportunities. When those opportunities arise, he will open up and throw combinations. But he is also more than content to wait for those moments and work cautiously behind the jab.
Vega Ortiz is not that athletic nor does he possess quick hands or devastating power. But he has decent skills and defensively keeps a tight guard with good head movement.
I like this fight because I think Vega Ortiz could present an interesting puzzle for Palmetta to solve. Will it be a slugfest? Probably not, but I think it will have its moments. Palmetta will look to lead and try to find openings through the tight guard of Vega Ortiz. And when Palmetta does open up, Vega Ortiz will look to counter, particularly with the left hook upstairs. On paper, it's a classic competitive ShoBox fight that should provide good action.
The Improbable Journey of Elton Dharry
On September 11th, 2009, Elton Dharry dropped a four-round unanimous decision to Isander Beauchamp on a small show in Plymouth, Mass. The loss dropped Dharry's record to 3-5-1.
Ten years and 21 straight wins later, Dharry finds himself in a position that once seemed improbable. On Friday, he will face off against 20-0 Andrew Moloney for an interim title belt in the 115-pound weight division. The contest will take place in Moloney's home country of Australia and be broadcast in the United States on ESPN+.
Dharry's career trajectory is starting to look relatively similar to that of Tevin Farmer and Orlando Salido. Similar to those two, Dharry received some tough on-the-job training in the early portion of his career. In his sixth pro fight, for example, he dropped a four-round unanimous decision to future three division title-holder Leo Santa Cruz.
Thinks started to click for Dharry following his loss to Beauchamp. He pulled a few mild upsets along the way and with the exception of a period in 2017 has stayed relatively active. In his two most recent outings, he scored his best wins. In May of 2018, he scored a ten round unanimous decision against Oscar Mojica. And earlier this year, Dharry won a ten round unanimous decision against Gilberto Pedroza to set up this opportunity against Moloney.
From the video I have seen, I don't think Elton Dharry should be considered such a substantial underdog. Dharry likes to apply pressure working behind an excellent well-timed left jab from the orthodox stance. He throws fluid, heavy handed combinations and makes a point to work his opponent's body. And defensively, he does keep a tight guard with very good head movement.
Moloney, who is more athletic, is going to try to box Dharry. But Dharry's pressure and body punching could be a major factor as this fight progresses. Keep in mind we have not seen Moloney in a fight where he has been substantially pushed down the stretch.
Make no mistake about it, Dharry can fight and it's not out of the question to think he may continue his improbable journey with an upset on Friday in Australia.
Check out more boxing news on video at The Boxing Channel 
To comment on this story in The Fight Forum CLICK HERE