Erickson Lubin: Now a `Different Beast' as a Result of the Charlo Smash-up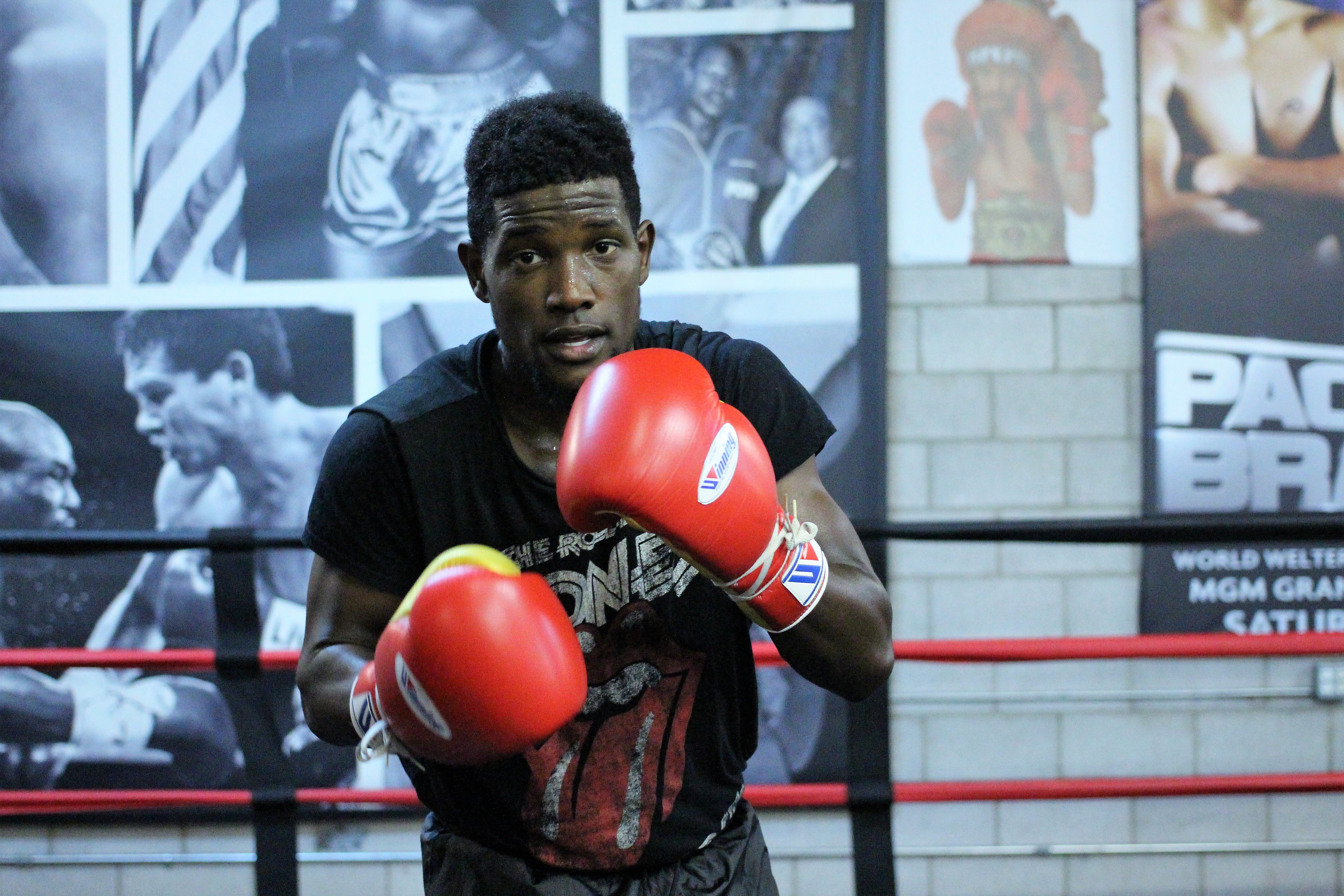 The next step up from a swelling sense of confidence for a young, undefeated fighter is, well, overconfidence. Arrogance, even. When you are accustomed to nothing but success, why even entertain the possibility of a disappointing outcome? Being beaten up and losing is something that is only supposed to happen to the poor schnook in the other corner, right?
The first step down from utter confidence for a young, formerly undefeated fighter can be panic and self-doubt. The introduction of defeat into a first-time loser's belief system is even harsher if it comes in the form of a knockout, and especially so if the shocking end comes before the completion of the very first round.
The journey from the way Erickson Lubin had viewed his life and boxing career to a decidedly harsher reality required only 2 minutes, 41 seconds when the 22-year-old southpaw from Orlando, Fla., took on WBC super welterweight champion Jermell Charlo on Oct. 14, 2017, at the Barclays Center in Brooklyn, N.Y. Actually, the decisive sequence was much more condensed than that; there were only 28 seconds remaining in the opening stanza when Charlo fired a short right that landed flush to Lubin's forehead, sending the challenger crumpling to the canvas and onto his right side where he briefly flailed like a reeled-in fish on the bottom of a bass boat. Referee Harvey Dock started to initiate a count, but as he knelt over the stricken Lubin, who clearly was not about to rise in time, he waved his arms at six, signaling the bout's conclusion.
Only nine seconds had elapsed from the moment Charlo connected with the shot that, at least momentarily, demonstrated what some had believed all along: that Erickson Lubin, the fight game's most recent flavor of the month, was the false creation of a relentless hype machine.
But perhaps that instantly revised, less laudatory assessment of Lubin (19-1, 14 KOs) is no more accurate than the fawning praise and inflated expectations that had preceded it. The supposed wunderkind who had been at the center of a firestorm of controversy nearly six years ago is still around, still ranked No. 6 at super welterweight by the WBC, and eager to make the kind of statement with a dominant performance against former IBF 154-pound champion Ishe Smith (29-10, 12 KOs) in a scheduled 10-rounder Saturday night at the Dignity Health Sports Park (formerly the StubHub Center) in Carson, Calif., that he once anticipated making against Charlo.
"I've had hardships in my life," Lubin said, refuting the notion that he somehow and undeservedly had been fast-tracked for the boxing superstardom that has to date remained beyond his grasp. "I overcame them all. But that (Charlo) fight … I woke up a different beast. I had to re-assess. I decided it was time to take this sport to a whole different level.
"What happened to me was something that had never happened to me before. I'd never been stopped or even dropped. Well, maybe when I was six or seven, by my older brother, just teaching me. I guess I was on my high horse a little bit. I was immature. I admit it."
Lubin didn't exactly disappear after his comeuppance from Charlo, but it was his choice not to rush back into action until he had given himself enough of a break to undertake the necessary physical and mental makeovers. He has fought just once post-Charlo, a fourth-round stoppage of Mexican journeyman Silverio Ortiz on April 28 of last year in El Paso, Texas, and his matchup with the 40-year-old Smith, as intriguing as it might be on some level, still was not regarded as significant enough to be included among the three bouts to be televised on the Showtime Championship Boxing portion of the card, a lineup topped by the IBF junior lightweight defense by champion Gervonta Davis (20-0, 19 KOs) against former WBC super bantamweight titlist Hugo Ruiz (39-4, 33 KOs). Other TV fights include 10-rounders pitting super lightweights Mario Barrios (22-0, 14 KOs) and Richard Zamora (19-2, 12 KOs) and lightweights Sharif Bogere (32-1, 20 KOs) and Javier Fortuna (33-2-1, 23 KOs).
Lubin-Smith can still be seen, however, via Showtime's social media platforms and Lubin is adamant that he still is capable of emerging as the star of the night.
"I feel like I'm really at my best now," Lubin opined. "My skills have improved, my power's improved, my ring IQ has improved. I went into the Charlo fight with not too much of a game plan. I just was looking for the knockout. I wanted to make a big statement. But I can make that kind of statement against Ishe Smith. I'm not predicting I'll knock him out, but if I can knock out a guy who's never been knocked out, that'd be a big statement, right? And I'm capable of it. Even if I don't knock him out, I want to show the world how much talent I have, in case anyone has forgotten."
Toward that end, Lubin has brought in veteran trainer Kevin Cunningham as his chief second, while retaining the services of his longtime trainer Jason Galarza as a cornerman. But it is Lubin's rededicated approach to his craft that is the biggest change of all.
"I needed to get away from home a little bit and into a place where I'm not really too comfortable," Lubin said of his shift, for boxing purposes, from Orlando to Miami. "With a no-tolerance trainer like Kevin, it's not just a change in training, it's a change in lifestyle. Boxing is a year-round sport. You always have to be ready, you always have to be in shape. Football players have seasons, basketball players have seasons. Fights don't have seasons.
"I took the Charlo fight serious. I trained very hard with Jason. But I had let myself blow up (a weight gain of 40 pounds) and so I had to take all that off, which, looking back, might have taken something out of me. I also had a fracture in my lead (right) hand during training so I didn't spar much until the last two weeks of camp. And I got to admit, I went into the Charlo fight with not too much of a game plan. If I could just go back in time, I'd have game-planned more and not let the hype get to me. There was a lot of talking back and forth between our entourages. All that was on my mind. I realize I was too focused on trying to knock him out. I should have taken my time, used that first round to feel him out. But I wanted to be right there up in his face instead of boxing him."
It is a common error among those to whom things come too easily, to expect that corners can be cut and all the puzzle pieces will fit neatly into place because, well, hadn't they always? So convinced was Dr. Charles Butler, then the president of USA Boxing, that Lubin was the United States' best hope for a gold medal at the 2016 Rio de Janeiro Olympics that he took out print ads urging Lubin, the son of Haitian immigrants, to remain an amateur until he had the chance to represent his country in Rio. Lubin instead opted to turn pro with the fledgling and now-defunct Mike Tyson Productions – he's since signed on with Al Haymon's Premier Boxing Champions — on the condition that he would be paired immediately against higher-quality opponents than are most newly minted pros. After blowing through his first 18 bouts with little trouble, Lubin figured he was as ready as he ever needed to be to add Charlo to his list of victims.
It now appears that was a miscalculation, but, at 24, Lubin figures he has ample time to make amends. He has a baby son, Malachai, to support and a sense of destiny that requires fulfillment. A step back is a step back only if you refuse to keep moving forward.
"I don't regret anything, actually," Lubin said of where he's been, where he is and where he is bound. "I'm very competitive. I don't like to lose, at anything. I got that Kobe Bryant `Black Mama' mentality. If you want to see who can spit the farthest, I'm going to try to spit the farthest. That's how I came up."
Photo credit: Mario Serrano / Team Lubin
Bernard Fernandez is the retired boxing writer for the Philadelphia Daily News. He is a five-term former president of the Boxing Writers Association of America, an inductee into the Pennsylvania, New Jersey and Atlantic City Boxing Halls of Fame and the recipient of the Nat Fleischer Award for Excellence in Boxing Journalism and the Barney Nagler Award for Long and Meritorious Service to Boxing.
Check out more boxing news on video at The Boxing Channel
To comment on this story in The Fight Forum CLICK HERE
Press Release: The BWAA Names Floyd Mayweather Jr the Fighter of the Decade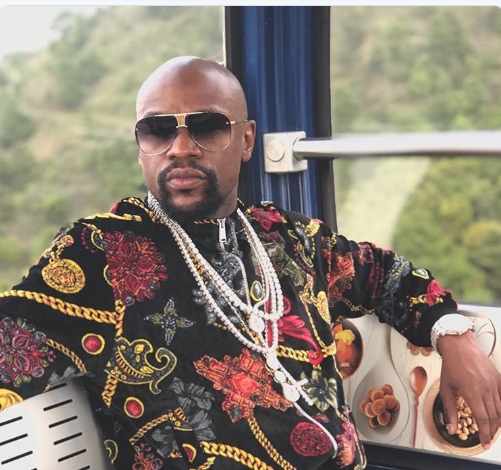 Floyd Mayweather was the most dominant fighter over the last decade, and that supremacy has been rewarded by the Boxing Writers Association of America as the first Joe Louis Fighter of the Decade recipient by going 10-0 (2 KOs) through 2010-2019.
Mayweather (50-0, 27 knockouts) beat out Canelo Alvarez and Manny Pacquiao for the honor, two fighters he defeated in the last 10 years. The list of nominees also included Andre Ward and Wladimir Klitschko.
In addition to Alvarez and Pacquiao, Mayweather defeated Shane Mosley, Victor Ortiz, Robert Guerrero, Miguel Cotto, Marcos Maidana (twice), Andre Berto and UFC star Conor McGregor, in a fight "Money" hardly trained for. That's one current Hall of Famer (Mosley), and three future Hall of Famers (Pacquiao, Cotto and Alvarez).
"Thank you to the Boxing Writers Association of America for voting me Fighter of the Decade," Mayweather said in a statement. "I am honored to be recognized by the media who covered my career throughout its' many decades.
"Boxing has been a part of my life since I was two years old and I dedicated my life to it and gave it my all. I trained hard, showed up for every one of my fights and did my job successfully each and every time. To retire undefeated and achieve what I did in the sport is not only a gift to myself, but to the fans and most importantly, my team and family. I certainly didn't do it alone and I appreciate anyone who played a part in it.
"Hard work and dedication, something I did for my entire career. I am grateful and humbled by this honor. Thank you so very much."
Alvarez was Mayweather's biggest threat in the voting.
In 2015, Mayweather beat Pacquiao by scores of 118-110 and 116-112 (2). In 2013, he outpointed BWAA 2019 Fighter of the Year Alvarez.
It's why the BWAA has chosen Floyd Mayweather Jr., the only two-time BWAA Fighter of the Year in the 2010s (2013 and 2015), as the Joe Louis Fighter of the Decade.
Check out more boxing news on video at The Boxing Channel 
To comment on this story in The Fight Forum CLICK HERE
Tonight's 'ShoBox' Telecast is Another Milestone for the Long-Running Series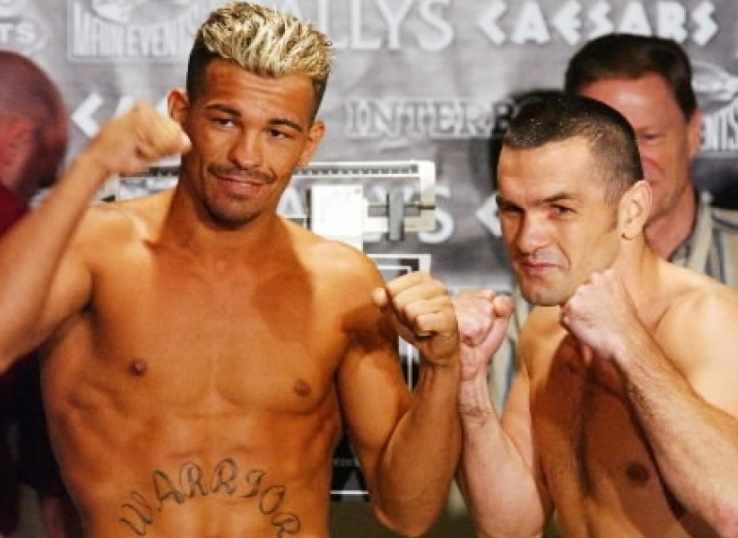 ShoBox: The New Generation hits another milestone tonight. The long running, late night boxing series will air its 250th episode. The Hall of Fame broadcasting team of Barry Tompkins and Steve Farhood, assisted by analyst Raul Marquez, will call the action from the WinnaVegas Casino in Sloan, Iowa (near Sioux City; 77 miles north of Omaha).
Partly because of its time slot (it's tape-delayed for viewers outside the eastern time zone; meaning that everyone gets it at 10 pm) ShoBox doesn't draw big ratings. But it's must-see viewing for hard core fans and people in the industry.
The initial show in 2001 – when ShoBox aired late Saturday afternoons – featured two fighters with identical 17-0 records in the main event: Leonard Dorin and Martin O'Malley.
O'Malley, who hailed from the state of Washington where he was trained by former two-division world champion Greg Haugen, was in too deep but lasted nine rounds before the fight was stopped. Dorin, a two-time Olympic bronze medalist for Romania, then based in Montreal, went on to win the WBC 140-pound title, making him the first what are now reportedly 81 ShoBox alumni to have won a world title. (That's Dorin on the right pictured with the late Arturo Gatti who took the title from him.)
Years from now, when the history of ShoBox is written, historians will note the synergy between it and Native American casinos. One wonders if the show would have lasted as long if not for the Indian Gaming Regulatory Act, the 1988 federal law that legalized gambling on tribal lands, opening up a new horizon for boxing promoters. There are now full-fledged Native American casinos (i.e., with table games and slots) in 28 states. Many are off in the boondocks, a good distance from a major airport, and this is where ShoBox has frequently set up shop. (Don't get into a U.S. geography trivia contest with any of the longtime members of the ShoBox gang.)
Over the years the #1 destination for ShoBox has been the Chumash Casino in Santa Ynez, California (a cowboy town in California wine country), which has hosted 36 shows. In recent years, the Buffalo Run Casino in Miami, Oklahoma, has been a popular destination but that relationship, like that with Chumash, appears to have run its course.
Tonight's ShoBox show is the eighth at WinnaVegas. Looking back, the most interesting card was the July 20, 2018 card that marked the ShoBox debut of Jaron "Boots" Ennis. Two rising Chinese fighters, light heavyweight Fanlong Meng and jumbo-sized heavyweight Zhilei Zang, appeared in off-TV bouts, and there was a zesty 8-round encounter between undefeated lightweights Thomas Mattice and Zhora Hamazaryan, a bout unfortunately marred by a horrendous decision. (The BWAA took the unprecedented step of publicly shaming the two Omaha judges that scored the bout for Mattice; the rematch produced a draw.)
A match-up of undefeated fighters has become a ShoBox staple. Tonight's show was to feature a bout between undefeated super lightweights Shohjahon Ergashev (17-0, 15 KOs) and Keith "The Bounty" Hunter (11-0, 7 KOs) but Hunter's management thought better of it and had him pull out.
The 28-year-old Ergashev, a southpaw from Uzbekistan, remains on the card. Filling in for Hunter is Adrian Estrella (29-4, 24 KOs), a fighter from Mexico who trains in Fort Worth.
In the other bouts on the TV portion of the card, Vladimir Shishkin (9-0, 6 KOs) opposes Ulises Sierra (15-0-2, 9 KOs) in a 10-round super middleweight affair and super flyweight Jarico O'Quinn (13-0-1, 8 KOs) meets Oscar Vasquez (15-2-1, 3 KOs).
The show has a distinct Detroit flavor. O'Quinn was born and raised in the Motor City. Ergashev and Shishkin, a Russian, train with other Eastern European fighters at the reconstituted Kronk Gym where the headmaster is Javan "Sugar" Hill. The nephew of the late Emanuel Steward, Hill has been in the news a lot lately as the new trainer of Tyson Fury.
On paper this is far from the strongest ShoBox card. Shishkin, who reportedly had more than 300 fights as an amateur, in particular is matched soft. His opponent has defeated only three fighters with winning records. But over the years, ShoBox has produced more than its share of upsets so yet another tonight wouldn't be all that shocking.
The executive producer of ShoBox is Gordon Hall who has been there from the very inception. We here at The Sweet Science extend our congratulation to Mr. Hall and his cast and crew on the occasion of their 250th anniversary.
Check out more boxing news on video at The Boxing Channel 
To comment on this story in The Fight Forum CLICK HERE
Avila Perspective, Chap. 81: Robert Garcia's Boxing Academy, 'J-Rock' and More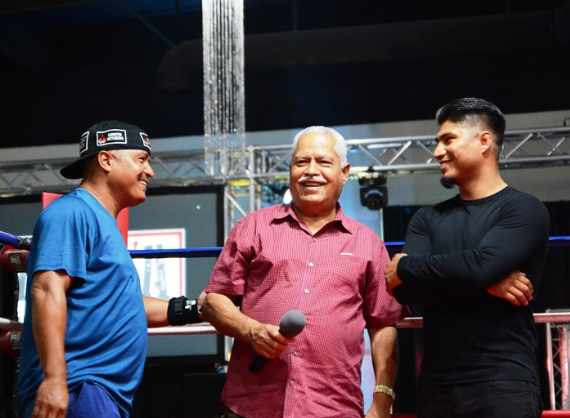 Stacked cars block the long entrance to Robert Garcia Boxing Academy where many of the best prizefighters in the Southwest prepare.
It's Wednesday afternoon and the first shift has arrived.
Just last weekend two RGBA-trained fighters Hector Tanajara Jr. and Joshua Franco returned to their native area San Antonio, Texas and showed off their fighting skills polished in the hills of Riverside, California. It's a human factory of prizefighters of all sizes and ethnicities.
Trainer Robert Garcia, with help from his sons, runs the sizeable gym that includes three boxing rings like a choreographer. He doesn't need charts or tablets, he simply directs the fighters to the ring and tells them the number of rounds they will be trading punches.
Gabriel Flores Jr. of Stockton is chosen to open up the sparring. He's a 19-year-old speedy lightweight from Stockton, Calif. and so far has remained undefeated after 16 pro bouts.
First to spar with the Stockton fighter was Saul "Neno" Rodriguez, the slim power-punching super featherweight from Riverside. Early in his career he was trained by Garcia, first in Oxnard, then, when the Riverside operation was opened, he made the transition too. For more than two years Rodriguez had trained elsewhere but has returned to the Garcia machine. It's hard to get better training.
Flores and Rodriguez sparred for multiple rounds of action that featured what each fighter does best. One is a counter-puncher and the other stalks and punishes. One utilizes speed and agility to offset attacks and the other pressures and pursues while looking for openings and mistakes.
It's a perfect mesh of styles.
Next up was Luis Coria another lightweight with speed and aggressiveness like a wound-up top.
Coria was scheduled to fight Adam Lopez last November in Las Vegas, but when the main event featuring former WBO featherweight titlist Oscar Valdez fell out due to the opponent weighing 10 pounds over the limit, Lopez was asked to step in. That left Coria without an opponent.
"He was well paid to step aside," said Robert Garcia trainer and manager for Coria.
That night Lopez impressed the boxing world by flooring Valdez although eventually losing by stoppage. That could have been Coria. No problem, he will be fighting soon enough.
Coria sparred several rounds with Flores and both showed speed and a contrast in styles.
The gym always operates at crank level and somebody is always preparing for the next big fight. Coming up soon will be WBC and WBO super lightweight titlist Jose Carlos Ramirez who will be traveling to China to defend against Viktor Postol on Feb. 2.
Later in February, Mikey Garcia returns to the ring for the first time since last March. The former featherweight, super featherweight, lightweight, and super lightweight titlist is set to meet former super lightweight and welterweight titlist Jessie Vargas on Feb. 29, at Frisco, Texas.
Pick any season in the year and RGBA is always humming.
J-Rock
WBA, IBF and IBO super welterweight titlist Julian "J-Rock" Williams (27-1-1, 16 KOs) finally returns to the ring and makes his first defense against Jeison Rosario (19-1-1, 13 KOs) on Saturday Jan. 18, in Philadelphia. FOX will televise.
It's homecoming for Williams who grabbed the title with a riveting win over former champion Jarrett Hurd in what I felt was the Fight of the Year in 2019. Both engaged in trench warfare and exhibited the beautiful art of inside fighting rarely seen or allowed by trigger-happy referees anxious to create space. Close-quarter fighting takes talent.
Fighting in front of friends and family can be pretty stressful. Philadelphia is a true fight town and it could be an added distraction for Philly boxer J Rock.
"I try to just block myself from the world. Especially with a hometown fight, people are pulling you 50 different ways, tickets, asking me stupid questions. It's crazy, so I just try to block myself from the world," said Williams about the upcoming fight with Rosario. "Rosario brings ambition to the table. I think he's an ambitious kid. I don't think it's a difficult fight (for me), to be quite honest. I just think it's a matter of being focused and on top of my game, and I think I'll take care of him. I don't think it's difficult, though. He's a decent fighter. We're not going to make him out to be Ray Robinson."
Top Rank in NY
If you are one of the many who wondered whatever happened to Puerto Rico's Felix Verdejo here's your chance to watch the former phenom in action as he meets Manuel Rey Rojas (18-3, 5 KOs) at Turning Stone Resort and Casino in Verona, NY. ESPN+ will stream the Top Rank card.
Verdejo (25-1, 16 KOs) fought once in 2019 and defeated cagey veteran Bryan Vasquez by decision last April in New York City. He remains a big draw but since turning pro nearly 10 years ago has failed to live up to expectations as the next Felix Trinidad. There's only one "Tito" Trinidad.
Rumors abound when it comes to Verdejo who was supposedly involved in a motorcycle accident and other escapades. Life can get in the way. Here he is now 26 years old and looking to conjure up some of that old fervor he had as a teen.
Fights to Watch
Fri. Showtime 7 p.m. Shojahon Ergashev (17-0) vs Adrian Estrella (29-4).
Sat. ESPN 4 p.m. Eleider Alvarez (24-1) vs Michael Seals (24-2); Felix Verdejo (25-1) vs Manuel Rey Rojas (18-3).
Sat. FOX, 5 p.m. Julian Williams (27-1-1) vs Jeison Rosario (19-1-1); Chris Colbert (13-0) vs Jezzrel Corrales (23-3).
Photo: Eduardo Garcia, the Garcia family patriarch, is flanked by sons Robert and Mikey. Photo by Al Applerose.
Check out more boxing news on video at The Boxing Channel 
To comment on this story in The Fight Forum CLICK HERE