Retirement Benefits for ex-Boxers (Part Two): The California Plan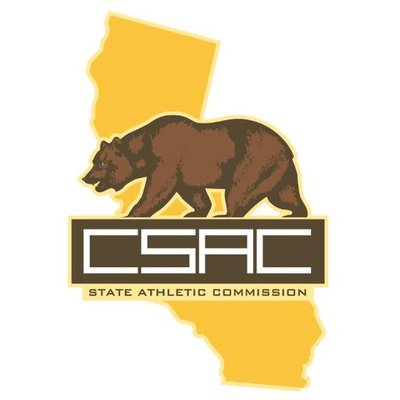 Unlike athletes in sports such as baseball and football, professional boxers have no financial safety net for retirement. In fact, only one state, California, has seen fit to address this issue. In 1980, the state legislature approved a boxer pension fund. The architect of The California Plan was Robert Fellmeth, a distinguished law professor who then chaired the California State Athletic Commission.
The primary mission of the CSAC is to protect the health and safety of amateur and professional boxers, kickboxers and mixed martial arts athletes. Originally an autonomous agency, it is now an agency within the state Department of Consumer Affairs. When this change was made following the recommendation of a Joint Committee on April 12, 2005, many thought it was unfortunate as much of the governance went into the hands of government workers rather than boxers, fans, and boxing activists. Apparently the Commission members were asleep at the switch although there were plenty of warnings.
"It takes away our voice and our knowledge"—Alex Ramos, Founder of the Retired Boxers Foundation
The Crux
The Professional Boxers' Pension Plan, which is set out in the California Business and Professions Code ("Code") and in Title 4 of the California Code of Regulations section 400 through 416 ("Regulations"), was revised in 1996 to make only promoters responsible for contributing to the fund through an assessment on each ticket sold and to make job training early retirement benefits available to some boxers. To qualify, a boxer must be at least 50 years old, have fought at least 10 professional rounds a year in California rings for four years without more than a three-year break, and had a minimum of 75 scheduled professional rounds in California without a break of three years or more.
There is much, much more but the foregoing pretty much summarizes the platform upon which the Plan is based.
Mismanagement
Unfortunately, a 2012 audit revealed that the Pension Fund and other funds at the disposal of the commission were mismanaged. The audit, requested by Assemblyman Luis A. Alejo, revealed that the agency was nearly bankrupt. Among the findings laid bare in a "scathing" 80-page report was that the commission failed to make any pension payments to eligible boxers or their beneficiaries for the fiscal years 2002-03 through 2008-09.
"That's just wrong,…They are basically soaking up all the money that is to be used for the boxers. They have wasted that money. It's ridiculous." California State Assemblyman Brian Nestande
https://www.desertsun.com/story/sports/boxing/2014/05/26/athletic-commission-boxers-fund-mismanagement/9588039/
This does not prove that the plan was flawed; merely that there were flaws in the implementation. Commissions in other states can build upon what California has started and learn from California's mistakes.
Let's assume an ex-professional boxer receives a small amount of money each month from the Plan once he or she becomes eligible. It won't be much and in some cases the boxer might take it in a lump sum. Let's further assume that the fighter fought in a number of states other than California. If these states had a similar plan, the boxer's monthly annuity—when combined– just might amount to something.
Nevada, New York, Texas, Pennsylvania, Illinois, and Florida quickly come to mind. If just one of these states used the platform and/or concept started by California and refined it to minimize flaws by safeguarding the funds and ensuring proper administration, it is more than conceivable that other states might follow suit. If New York followed suit, pressure surely would build on other states like Nevada and Texas or vice versa.
Somehow, somewhere, there is a savior like Marvin Miller (of baseball fame) or maybe even Jacquie Richardson (the Executive Director of the Retired Boxing Foundation) who might step up to the task — someone who can spark the creation of a sub-committee perhaps composed of an expert on pension matters, a benefits attorney, another expert on health matters as they apply to boxers, and a fourth member with expertise on the business of boxing. Bureaucracy, political hackdom, and egos need to be kept away as a process is developed—and that's far easier said than done.
In the meantime, we wait for that spark that will ignite other state commissions to take serious note and then the issue hopefully will find its own legs.
Postscript: As fellow writers David Avila and Caryn Tate have pointed out, the California Boxers Pension Fund, currently totaling $5.3 million according to the CSAC web site, has remained largely untouched. There is money waiting for retired boxers who fought between 1981 and 1994 and who are at least 50 years old.
Former fighters who have questions on eligibility should contact the Commission office in Sacramento at (916) 263-2195.
Ted Sares is one of the world's oldest active power lifters and Strongman competitors and plans to compete in at least three events in 2019. He is a lifetime member of Ring 10, and a member of Ring 4 and its Boxing Hall of Fame. He also is an Auxiliary Member of the Boxing Writers Association of America (BWAA).
Check out more boxing news on video at The Boxing Channel
To comment on this story in The Fight Forum CLICK HERE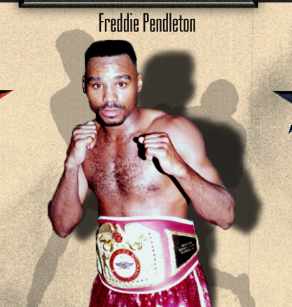 Some fighters launch and sustain long winning streaks; others engage long losing streaks. Some, like Mexican cult legend Quirino Garcia (40-28-4) and the late Saoul Mamby (45-34-6), did both.
And some, like Joey Olivera (21-13-1), Rogers Mtagwa (27-17-2), Manning Galloway (63-19-1) and Emanuel Augustus (38-34-6) mixed things up in spurts. Another, Darnell Boone (24-25-5), is still fighting and is very unpredictable as Andre Ward, Adonis Stevenson, and Sergey Kovalev discovered. When these men are on their game, their opponents can be on the dangerous side of things
For those who like to go back in time, Teddy "Red Top" Davis (71-75-6) provided early TV fans with many shockers as did Holly Mims (68-28-6). The names from back then go on and on.
A favorite was the very active, old schoolish "Fearless" Freddie Pendleton (47-26-6) who fought a remarkable 25 times in Atlantic City but also duked frequently in California and Nevada. And get this, the Philadelphian went in with 17 world champions!
The Record
With only a handful of amateur fights, Freddie lost four of his first six including his debut on November 5, 1981. But he was naturally talented, a combination boxer-puncher with a bazooka for a right hand.
In just his sixth pro fight, he was put in against the very skilled, undefeated and streaking Jerome Coffee and dropped a UD. He then reeled off four quick wins  before losing to Gerald Hayes (20-18-4) in October 1982 and to Bobby Johnson (16-0) in March of the following year. After beating one Jose Rodriguez, he stepped up against Anthony Fletcher (13-0 at the time) and lost a 10-rounder but not before decking "Two Guns" in the fifth round, signaling that he could be a dangerous opponent for anyone.
After a draw and three wins in a row, he lost to former world champion Hilmer Kenty by UD at Cobo Hall in Detroit—but many thought Freddie had been stiffed: "That was highway robbery. I beat him from pillar to post…Everybody expected me to get knocked out, and when I beat him up like that, I pissed off a lot of people in Detroit," he told Anson Wainwright for a story in The Ring magazine.
Two months later in Detroit and again at Cobo Hall, "Fearless" took the fight away from the judges and shocked undefeated Tyrone Trice (12-0) by flooring him three times in the first round for a big TKO. People now knew who Pendleton was and what he was capable of. (As an aside and reflecting the significance of this win, multiple title challenger Trice subsequently won 16 straight.)
"You could see the confidence that he (Trice) was going to just walk in there and destroy me. I expected a tough fight, and then the first shot I caught him with he's down. I knew I was the outsider, so I went after him and put him away. That was one of the biggest wins early in my career."
Unlike Trice, however, Freddie lost four of his next seven though against very tough opposition including Adolfo Medal (21-1), Joe Manley (20-2), Frankie Randall (21-0), Jimmy Paul (23-1), and a very slick and underrated Darryl Martin (9-2) whom he beat for a regional title,
In March 1986, Pendleton (14-13 at the time) took on Roger Mayweather (23-3) in Las Vegas and amazingly knocked out Roger in the 6th round with a lightning fast right that put Roger to sleep in frightening fashion.
Freddie then drew with Frankie Randall in July 1086 and also with Livingstone Bramble (24-2-1) almost a year later. Then, amidst a 6-fight win steak, he ambushed and stopped Bramble in a rematch in July 1988. After being KOd by John Montes (38-4) in a slugfest, he extended Pernell Whitaker (20-1) for 12 rounds before losing a close UD with the WBC and IBF world lightweight title belts at stake.
Even though his record was a most deceptive 24-16-3, his reputation was growing fast and it only seemed a matter of time for the big show.
His time was NOW!
Fearless launched a 12-fight undefeated streak after his loss to Whitaker that included a draw with Tracy "Slam Bam" Spann and wins over the likes of Eric Podolak, Felix Dubray, and Spann in a rematch. This later win in January 1993 in Atlantic City earned Freddie the IBF world lightweight title. His record at the time was just 32-17-4.
"Fearless" successfully defended it against the dangerous Jorge Paez (46-6-4) in July 1993 but then lost three controversial fights in a row. The one against Rafael Ruelas (39-1) was especially questionable as Rafael hit the deck twice in the first round. This loss cost Freddie his title, and he would never regain a major belt.
Freddie launched still another win-streak in late 1994 by knocking out Steve Larrimore in the tenth round. He stopped Darryl Tyson (45-6-1) in 1995 and then he outslugged and stopped Tony Lopez (45-5-1) by decking him four times in Las Vegas in what can only be termed an under-the-radar-classic. Lopez (whose level of opposition was equally off the charts) had decked Freddie twice. These were big wins, especially the one against Lopez.
Pendleton would then win some and lose some including three unsuccessful title attempts against Felix Trinidad (28-0), Vince Phillips (37-3), and James Page (24-3).
After stopping one Horatio Garcia (12-3-1) for something called the IBA Americas Welterweight Title, he met Ricky Hatton (25-0) in Manchester, England, on October 27,2001 for the World Boxing Union Super Lightweight title. Freddie was knocked out early by the prime Hatton and that ended his remarkable career.
Freddie Pendleton, now 57 and a trainer, was inducted into the Florida Boxing Hall of Fame in June 2011.
If any fighter lived up to his nickname, it was "Fearless" Freddie Pendleton.
Ted Sares can be reached at tedsares@roadrunner.com
Check out more boxing news on video at The Boxing Channel 
To comment on this story in The Fight Forum CLICK HERE
Heavyweight Hopeful Agit Kabayel Wins as Expected in Magdeburg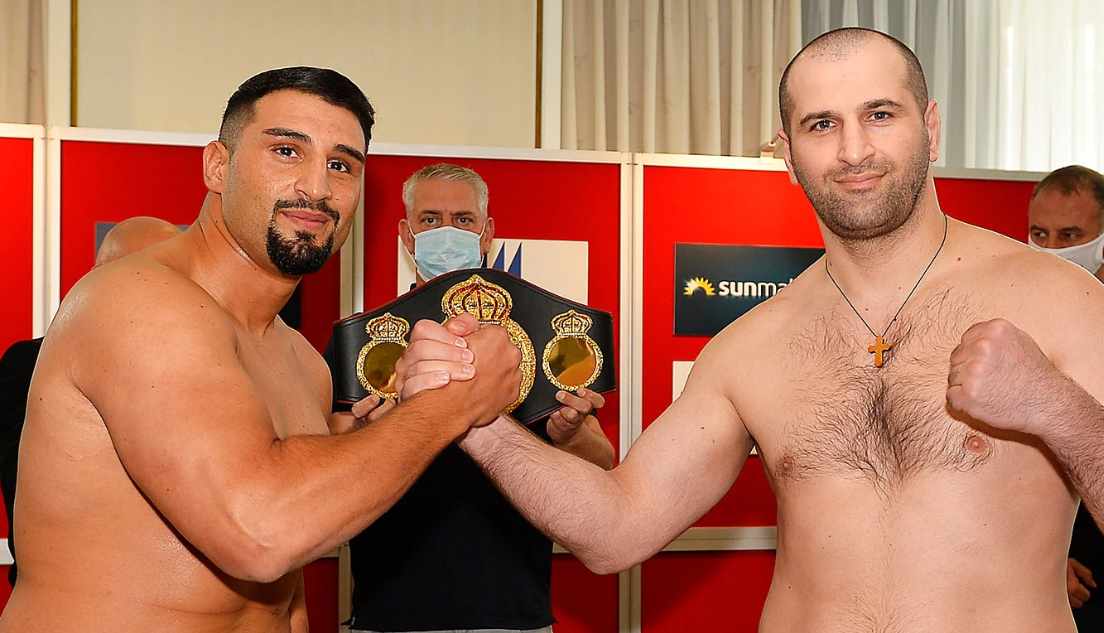 Heavyweight Hopeful Agit Kabayel Wins as Expected in Magdeburg
There was live boxing in Germany today (July 18) for the second straight Saturday. Last week's event was at a drive-in movie theater on the outskirts of Dusseldorf. Today there were actually four shows scattered around Deutschland, the most high-profile an outdoor show at a public park in Magdeburg where the ring was pitched on a floating stage. Attendance was limited to one thousand and the show was reportedly a fast sellout.
The draw was undefeated heavyweight Agit Kabayel, a native German of Kurdish extraction who improved to 20-0 (13) with a lopsided decision over paunchy six-foot-six Evgenios Lazaridis, a Germany-based fighter from Athens, Greece. With the nickname Achilles, it figured that Lazaridis, 32, would be vulnerable to a punch in the heel, but the six-foot-three Kabayel (pictured on the left; Lazaridis on the right) couldn't get down that low and was content to punch him in his upper parts.
Lazaridis had some good moments early in the fight, but his workrate slowed by round five and the better-conditioned Kabayel gradually put more distance between them before dominating the 10th. The judges had it 100-90, 99-91, and 98-92.
This was Kabayel's third fight in Magdeburg where he won the European heavyweight title with a unanimous decision over Belgium's Herve Hubeaux and successfully defended it with a unanimous decision over veteran Andriy Rudenko of the Ukraine. Kabayel vacated the title after his management signed a co-promotional deal with Top Rank in September of last year. He entered the bout ranked #11 by both the WBA and IBF.
When Kabayel signed with Top Rank, it was noted that he had several good attributes but lacked one-punch knockout power. Following his effort today, he was dismissed as "European level" on social media. However, this was his first fight in 16 months so he likely had some ring rust and he had only five amateur fights before turning pro (he has a kickboxing background) and so, at age 27, he likely hasn't reached his full potential.
In an undercard bout of note, 23-year-old heavyweight prospect Peter Kadiru improved to 8-0 (4) at the expense of 39-year-old late sub Eugen Buchmueller (16-7) who quit on his stool after three frames with an apparent shoulder injury. Kadiru is managed by Bernd Boente who was previously involved with the Klitschko brothers.
Check out more boxing news on video at The Boxing Channel 
To comment on this story in the Fight Forum CLICK HERE
Avila Perspective, Chap. 99: Re-Opening in California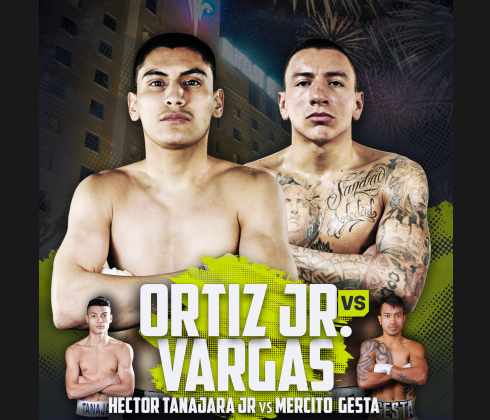 Now revving its promotional engine Golden Boy Promotions returns next week for a two-stint summer show in Southern California and the possibility of Saul "Canelo" Alvarez capping the end of the season.
"He is open to fight in September," said Eric Gomez, president of Golden Boy. "Right now, we are going through details with him and whether he wants to fight or not."
Canelo has become one of DAZN's lead attractions and during these "stop and go" times of worldwide pandemic, the sport of professional boxing remains one of the few able to continue. But rigid restrictions are necessary and no guarantees any fight takes place.
"Right now, we are going through all the details and what's important for us and for him first and foremost is the safety," said Gomez. "God forbid he gets sick but things happen. Look at what happened to Top Rank; they have fights fall out. Accidents are going to happen."
Top Rank Promotions has filled the void for the past two months with twice-weekly shows that have included fighters from the Golden Boy stable. Two weeks ago, one of the Golden Boy fighters Joshua Franco grabbed the WBA super fly title during one of the boxing cards in Las Vegas.
Now, Golden Boy opens its own shows at Fantasy Springs Casino in Indio on Friday, July 24. Everything is in place to showcase their fighters in California, a state that usually leads the country in staging prizefighting cards. It might even lead the world, but not this year.
"For these two shows we have to do at Fantasy Springs, we have protocols we have to follow, just a little more preparation and planning. We tested everybody, all came back negative. We will have to test again the week of the fight. That's the price of doing business nowadays during the pandemic," said Gomez.
First up will be Vergil Ortiz Jr. the welterweight from the Dallas, Texas area who trains in nearby Riverside, California at Robert Garcia Boxing Academy. Both the training facility and casino are located in Riverside County which stretches all the way to the Arizona border at Blythe.
Ortiz (15-0, 15 KOs) will be facing Sam Vargas (31-5-2, 14 KOs) who fights out of Las Vegas, Nevada. It's a four-hour drive to Fantasy Springs. Anything can happen and anyone can be carrying the coronavirus that has contaminated whole cities. DAZN will stream the boxing card.
If this fight holds, Ortiz looks to propel himself into a world title fight in the loaded welterweight division. Premier Boxing Champions has champion Errol Spence Jr. and Top Rank has champion Terence Crawford. Either will suffice for Ortiz, he says. Now he is working to get into position for those kind of fights.
Ortiz has been sparring with WBC and WBA super lightweight world titlist Jose Carlos Ramirez and with four-division world champion Mikey Garcia. That's plenty of experience and tutelage for the tall 22-year-old guitar-playing welterweight out of Dallas with 15 knockouts in 15 fights.
"I never stopped training camp," Ortiz told Golden Boy's Jessica Rosales. "I'm more than ready for this fight especially since its going to be against the same opponent."
But is he ready for the big guns?
Recently on social media Ortiz has mentioned that challenges against Spence, Crawford or whoever heads the welterweight division are desired.
"I wanna fight the best at 147 like Danny Garcia and Errol Spence and people call me stupid," said Ortiz on social media. "In due time these great fights will happen. I just wanna fight the best."
Tuesday Fights
Former featherweight world titlist Oscar Valdez (27-0, 21 KOs) moves up to the super featherweight division and meets Jayson Velez (29-6-1, 21 KOs) in a 10 round main event at the MGM Grand bubble in Las Vegas. ESPN will televise the fight on Tuesday, July 21.
Valdez was having trouble making the 126-pound weight limit and feels confident in making the move to 130 pounds. It's one of the toughest divisions in prizefighting.
Puerto Rico's Velez has always been a tough foe for anyone he meets in the prize ring. He has never been stopped and almost every loss was a close decision. It's a solid match and a good test.
More Friday Fights
Lightweight contender Mercito Gesta (32-3-3, 17 KOs) tangles with San Antonio's Hector Tanajara (19-0, 5 KOs) in a lightweight bout at Fantasy Springs. It's a classic match between experience and youth and guaranteed worth watching on DAZN.
Gesta, 32, has competed for the world title against Jorge Linares and Miguel Vazquez but was unable to walk off with the world lightweight championship. He did pick up the WBO NABO title in a riveting battle against Roberto Manzanarez in June 2018. His last fight ended in a technical draw due to a cut suffered by his foe Carlos Morales.
Tanajara, 23, has height and length to go along with his growing boxing skills learned under trainer Robert Garcia's guidance. He has picked up tricks of the trade along the way and proved his toughness in wins over Juan Carlos Burgos and Ivan Delgado. Can he out-tough and out-smart Gesta?
Both fighters are class acts.
Seniesa Defends
East L.A.'s Seniesa Estrada (18-0, 7 KOs) defends the WBC Silver light flyweight title against Miranda Adkins (5-0, 5 KOs) in a 10-round bout on the Friday July 24, card at Fantasy Springs Casino.
Estrada wanted a world title bout but it is extremely difficult to find opposition under 112 pounds inside of the USA. Most of the fighters below 112 are located in Mexico or Japan. Few people are being allowed into the country during the pandemic.
Adkins is allegedly a former kickboxer and MMA fighter out of Kansas. Estrada has become a crowd favorite and eager to perform.
"We're excited to have Seniesa back. She is starting to develop a really big following now," said Eric Gomez. "She is a real good fighter and does things that most girls can't do."
Now that California has re-opened maybe a feeling of normalcy will follow.
Check out more boxing news on video at The Boxing Channel 
To comment on this story in the Fight Forum CLICK HERE