Boxing's Best P4P List Continues to Change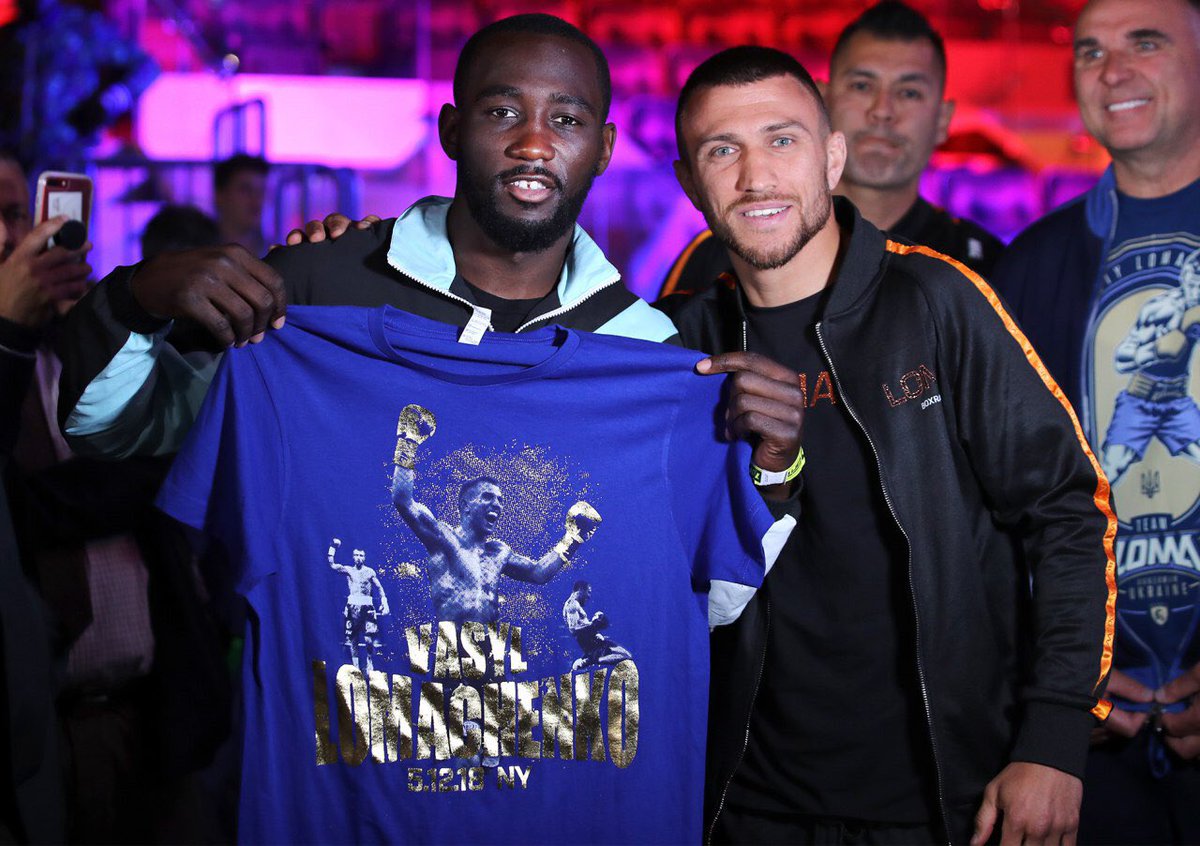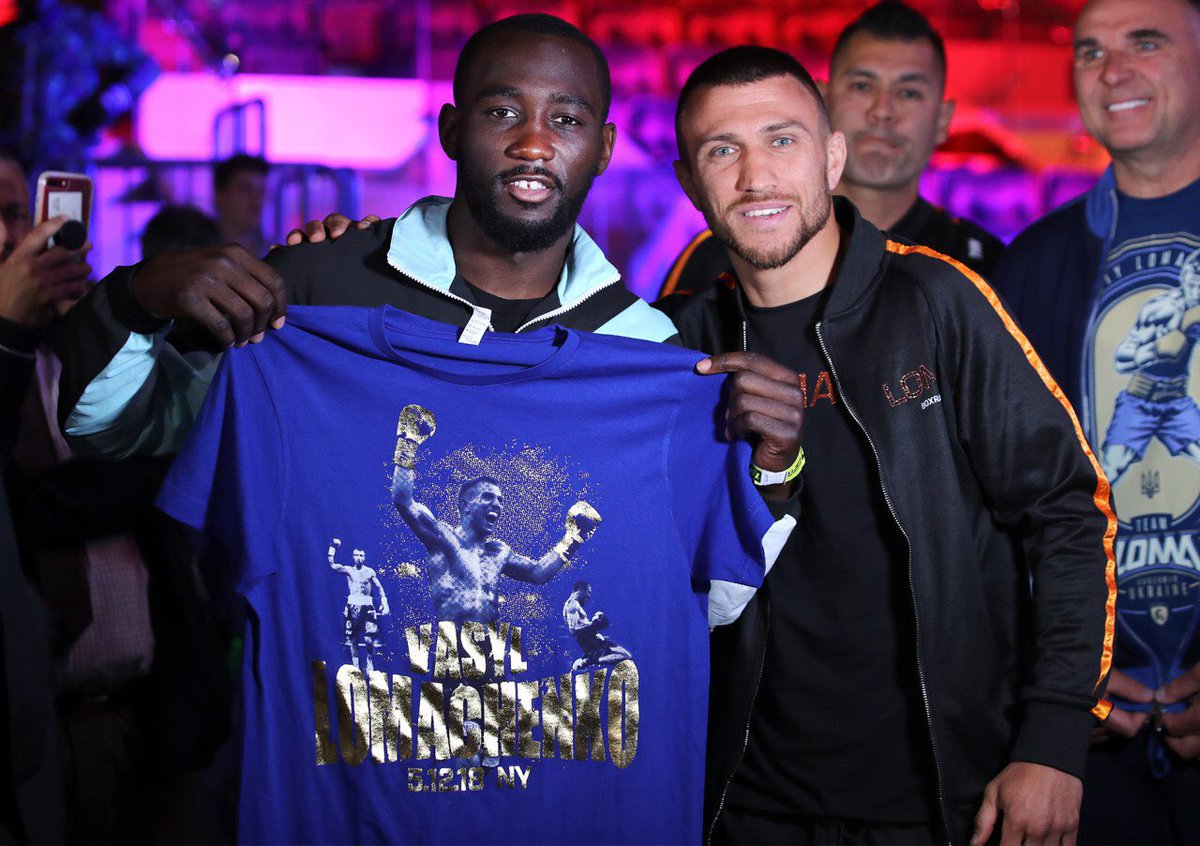 1.  Vasiliy "Hi-Tech" Lomachenko. Lightweight 13-1-0 (10 KOs): The ageless Lomachenko recently KOd a normally difficult-to-KO Anthony Crolla but injured his middle knuckle in the process. The injury may have revealed the only weakness this uniquely skilled fighter has; namely, being injury prone. That said, sooner or later he will need to fight Gervonta "Tank" Davis and/or Teofimo Lopez to cement his status as Number One. An expected win over England's Luke Campbell in an expected title bout won't accomplish that.
2. Saul "Canelo" Alvarez. Middleweight 52-1-2 (34 KOs): A grizzled, albeit unmarked veteran with an old school record but still young (28) puts him firmly in the second spot and a red hair away from number one. His two close matches with Gennady Golovkin answered many questions. Undefeated Rocky Fielding was quickly dispatched and his subsequent workmanlike decision over a huge Danny Jacobs affirmed his all-around skills, especially defensive ones. The A-Side who now calls the shots, he is fast approaching "legendary" status in Mexico and that's some status.
3. Terence "Bud" Crawford Jr. Welterweight 35-0-0 (26 KOs): Many think he should be number one, but others think he is caught up with having no viable opposition. A match with Errol Spence would be a mega fight and would answer the lingering question as to who is better. Meanwhile, stoppage wins over a taunting Jose Benavidez, Jr and aging Amir Khan have solidified his stature.
4. Earl "The Truth" Spence Jr. Welterweight 25-0-0 (21 KOs): His UD over Mikey Garcia was so dominant some thought he might have been holding back in the last two rounds. Whatever the case, his upstairs-downstairs work is something to behold and hiding behind that innocent All-American exterior is a mean streak once the bell rings. Bud Crawford should be in his destiny and then we will know, and if Spence should win, a fight with Canelo could be as BIG as big can get.
5. Gennady "GGG" Golovkin. Middleweight 38-1-1 (34 KOs): New trainer Johnathan Banks hopes to turbo charge Gennady while Father Time lurks. Little-known Canadian fighter Steve Rolls will be his next opponent and most likely his next victim, but GGG will need a bigger scalp to move up on this list. Meanwhile, Rolls says, "When I beat Golovkin, that will be life-changing money…And once I'm victorious, it's going to be like hitting the Super Lotto." Uh huh.
6. Oleksandr Usyk. Moving to Heavyweight 16-0-0 (11 KOs): Another outstanding Ukrainian fighter associated with Egis Klimas management and who possesses superb technical skills. Unfortunately, his first heavyweight test against former world title challenger Carlos Takam has been cancelled due to a bicep injury, but his most recent crunching KO of Tony Bellew keeps him securely on the list. "He's a great big champion and I lost to a fine man," Bellew said of Usyk after their fight.
7. Naoya "Monster" Inoue. Bantamweight 17-0-0 (15 KOs): This practitioner of shock-type knockouts has moved up on the list and is becoming extremely popular among global boxing fans, as he has produced highlight reel material in almost every fight. He will be "tested" by undefeated Emmanuel Rodriguez (19-0) shortly in Glasgow, Scotland, and if things go as expected, he likely will become a global road warrior showcasing his exciting stuff outside of Japan. In other words, follow the money.
8. Oleksandr "The Nail" Gvozdyk. Light heavyweight 17-0-0 (14 KOs): He did not impress in his last fight against Doudou Ngumbo but that was more the fault of Ngumbo than "The Nail," as the native of the Democratic Republic Of The Congo proved to be a runner and ran himself into a bad leg injury. The skilled Ukrainian—almost a redundancy in boxing– is now trained by Teddy Atlas and the two seem to have a positive symbiosis going. The light heavyweight division is chockfull of Eastern European talent and as the best fight the best in exciting matchups, it will sort itself out.
9. Anthony "AJ" Joshua. Heavyweight 22-0-0 (20 KOs): Continues to be the best of the heavyweights but Tyson Fury is breathing down his neck. His last win over Alexander Povetkin was impressive but his next fight is with Andy Ruiz Jr and the risk -reward is not in AJ's favor as he will be a prohibitive favorite. However, like Mayweather Jr, and Canelo, Joshua continues to be an "event fighter," providing his opponents the rare opportunity to earn an early retirement payday.
10. Artur Beterbiev. Light Heavyweight 14-0 (14 KOs):This heavy-handed Russian who fights out of Canada and has a savvy team behind him has stopped each of his 14 opponents and is building toward a showdown with comebacking Sergey Kovalev who most recently avenged his shocking loss to Eleider Alvarez. Scott Christ of BLH nails it: "Beterbiev is — how should I put this? — an educated mauler with terrific close range power."
Others
There is no room for sentiment in boxing. Thus, lists can be unforgiving and that's the case with lightweight Mikey Garcia (39-1, 30 KOs) and junior bantamweight Srisaket Sor Rungvisai (47-5-1, 41 KOs) who lost in their last fights.
Fast ascending super lightweight Regis Prograis has the right blend of talent and charisma to make a big splash, as does Teofimo Lopez.  Light heavyweight Dmitry Bivol lacks the charisma but not the talent.
Manny Pacquiao fans will demand to know why he is not on the list, but if he fights and beats Keith Thurman, he will quickly earn a spot. Tevin Farmer, Gervonta Davis, Shakur Stevenson, the Charlo twins, Demetrius Andrade, Jarrett Hurd, and Keith Thurman have Americans piqued with interest. Billy Joe Saunders can make waves but he must stay out of trouble. Talented Callum Smith and Josh Warrington have hit the scene. Thai minimum weight Wanheng Menayothin is 52-0 and it's getting more difficult to ignore him as he continues to win and win.
Juan Francisco Estrada (39-3) has Mexican fans excited as do Daniel Roman, Miguel Berchelt, Rey Vargas, and Leo Santa Cruz.
An argument could be made for the inclusion of Pinoy slickster Donnie Nietes (42-1-5), but then an argument could be made for his exclusion.
Lists are subject to sharp criticism and attack and this one is no exception. Have at it.
Ted Sares is one of the world's oldest active full power lifters and Strongman competitors. He is a lifetime member of Ring 10, and Ring 4's Boxing Hall of Fame. He also is an Auxiliary Member of the Boxing Writers Association of America (BWAA).
Check out more boxing news on video at The Boxing Channel
To comment on this story in The Fight Forum CLICK HERE
Pacquiao vs. Thurman: A Case Study on Two Types of Atrophy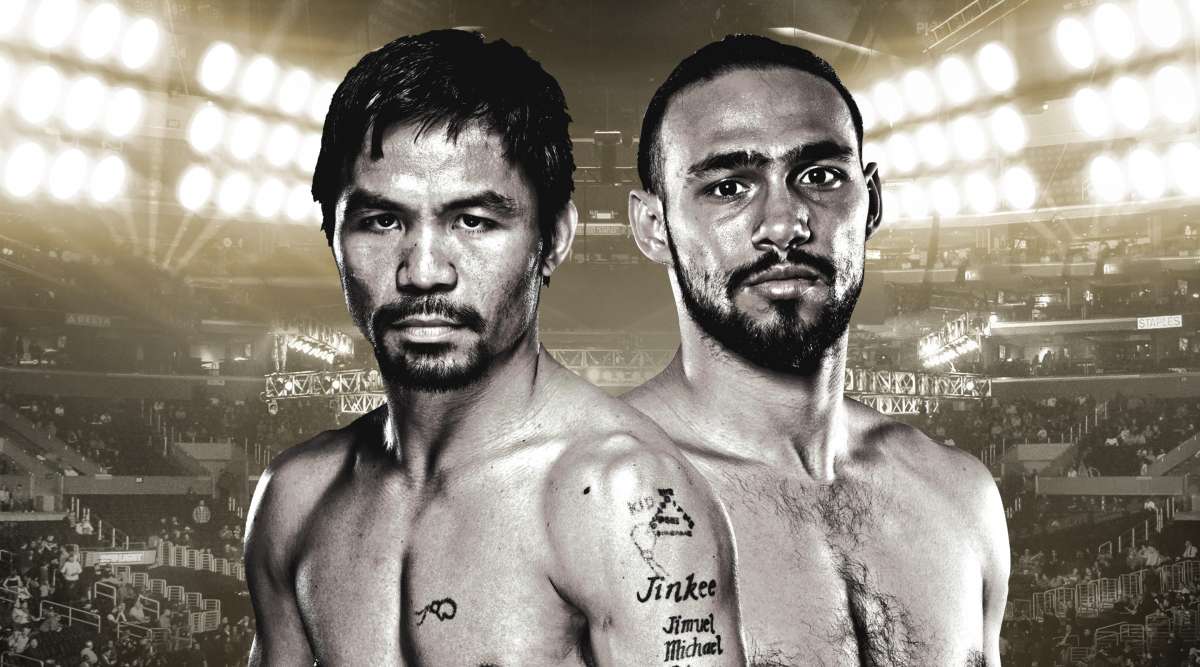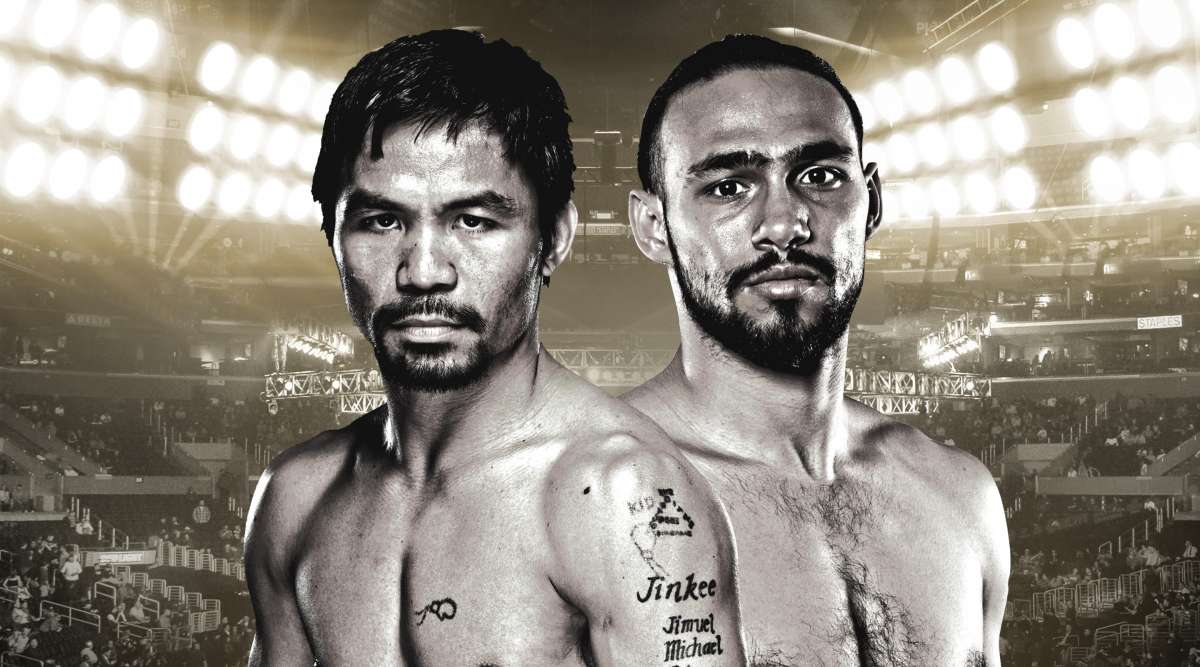 Manny Pacquiao's historic welterweight showdown against WBA titleholder Keith Thurman on July 20 is a case study on two types of atrophy which can negatively influence a professional fighter's career.
One happens because of age; the other due to inactivity.
Pacquiao is 40 now. Eventually, what happens in every fighter's life is the same thing that will happen to Pacquiao and relatively soon, whether against Thurman or sometime later. Pacquiao's body will just stop working, at least in comparison to how it did before, and while the fighter can keep working hard at the gym, the return he receives will slowly diminish until all of a sudden Pacquiao can no longer compete with the best.
That same kind of thing happens to everyone in life, but it's more apparent in boxing because instead of not being able to do something mundane anymore like easily bend over to pick up the keys you just dropped, the consequence is a black eye, a bloody nose and a view of the lights hanging above the boxing ring that you never really wanted to see (and probably won't remember).
It's strange then that Pacquiao is slightly favored by bookmakers over a talented and undefeated world champion ten years his junior in what's easily the most important fight of that champion's career.
While few fighters in boxing history have achieved as much as Pacquiao has over the course of his 24-year career, fewer still have been able to consistently defeat quality opponents at Pacquiao's advanced age.
And can we just let that sink in for a second? Pacquaio's prizefighting career has spanned almost a quarter-century!
Sure, Pacquiao has still looked pretty elite in recent outings. But after stopping Lucas Matthysse in July 2018 and scoring a dominant decision win over Adrien Broner in January 2019, it's fair to wonder if he'll finally hit the wall against the younger and naturally larger Thurman.
Thurman, 30, from Clearwater, Florida, is undefeated through 29 professional fights and, at first glance, he appears to be sitting on the right side of a crossroads fight. But a closer inspection of the situation reveals that might not actually be the case. Because where Pacquiao might be fighting a losing battle against age, Thurman has most definitely been losing a winnable battle against inactivity.
Here's what happens all too often in boxing (whether it's happening at the present to Thurman or not). A fighter puts in years and years of work only to stop doing all the things he did to get there once he reaches a comfortable position in the sport, usually a world title or two, numerous TV appearances and a boatload of money.
It's conceivable that what is going on with Thurman right now is exactly that. Because even in somehow managing to maintain his title status with the WBA, Thurman hasn't really been what most would consider an active fighter over the past few years.
In fact, the last time Thurman fought more than twice in a year was all the way back in 2012. The enigmatic champion only fought once each in 2016 and 2017, was out of boxing all of 2018 and didn't appear to be the fighter he was before that long break earlier this year in his majority decision win over Josesito Lopez.
To be fair to the fighter, Thurman did suffer an elbow injury which required surgery after his title unifying split-decision win against Danny Garcia in March 2017. He also suffered a deep bone bruise to his left hand which led to the cancellation of a 2018 return bout against an opponent that was somewhat suspiciously never named.
To be even more fair to Thurman, at least in regards to this particular fight, Pacquiao hasn't really been all that active in recent years either. But Pacquiao has 70 professional prizefights on his ledger, is ten years older than Thurman and has won world titles in eight different divisions.
It seems more reasonable that Pacquiao would be more selective about his fights these days, especially when you consider he was already a sure-fire Hall of Famer over a decade ago. Thurman, on the other hand, hasn't even yet proved to be the best welterweight signed by Al Haymon, much less in the whole shebang.
Regardless, it's a bit troubling that Thurman is seemingly unaware of how prolonged inactivity can negatively impact a fighter's career. According to Thurman, in fact, he basically trained for his last fight on a spin bike at L.A. Fitness, and that was the reason, at least in Thurman's mind, that Lopez was so competitive against him six months ago.
Obviously, Thurman knows he can't do the same thing against Pacquiao. But the thing about not using a skill or a gift for a prolonged period of time is that it tends to recede in a person even while that person remains unaware. It's entirely possible that Thurman has lost the best parts of his fighting ability and doesn't even know it yet.
No one can ever really predict these types of things, but it will be interesting to see how things play out. If Pacquiao is suddenly old and frail, it won't really matter how little Thurman has trained over the last couple of years. But if Pacquiao is anything like the fighter we saw against Broner and Matthysse, and Thurman comes into the fight looking like he did against Lopez, there's no telling how bad things could get for the younger fighter.
All this to say that the only way to combat atrophy, whether it's the inevitable kind that comes with getting older or the preventable kind that comes with not using something, is by staying active and engaged. As it stands at the present, it seems clear from the outside looking in that one fighter, Pacquiao, has done all he can do to be at his very best on Saturday night in Las Vegas, while the other, Thurman, has needlessly rolled the dice.
Use it or lose it. That's what people say, but only when they're still young enough to pick up their keys.
Check out more boxing news on video at The Boxing Channel
3 Punch Combo: Scoping Out Teofimo vs Nakatani, Ajagba vs Demirezen and More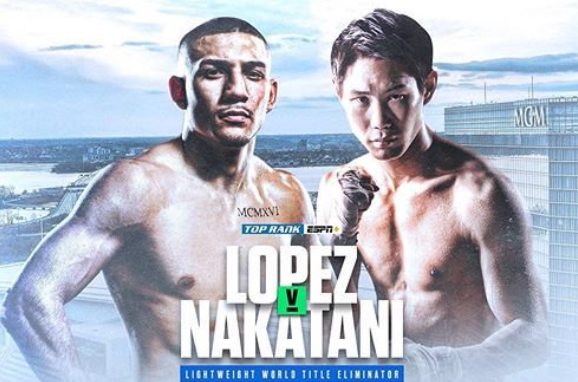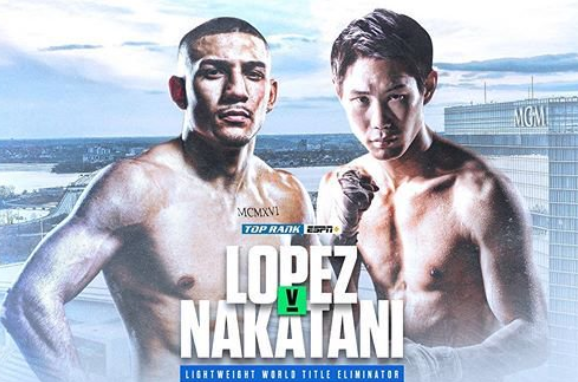 THREE PUNCH COMBO — Boxing on ESPN+ returns this Friday with a card from the MGM National Harbor in Oxon Hill, MD headlined by the fast-rising lightweight sensation Teofimo Lopez (13-0, 11 KO's). Lopez will be facing the undefeated Masayoshi Nakatani (18-0, 12 KO's) of Japan in a final IBF eliminator to become the mandatory challenger for champion Richard Commey (29-2, 26 KO's). While Lopez is a known commodity to most boxing fans, the same cannot be said of Nakatani. So just who is this unheralded fighter from Japan and does he pose any threat to Lopez?
Nakatani, 30, turned pro in 2011 after an amateur career that by most accounts consisted of somewhere between 50 and 60 bouts. As a pro, he has never fought more than three times a year and never outside of Japan, but by managing to stay undefeated he has crept into the Top 15 rankings of three of the four major sanctioning bodies in the lightweight division.
Looking closer Nakatani's resume, the overall level of his competition is highly questionable.  Probably his best win was in his eighth pro fight when he won a 12-round unanimous decision against Ricky Sismundo. Sismundo has sprung some surprises in the past and as a matter of fact gave undefeated rising contender Maxim Dadashev a scare earlier this year, but this is the same Ricky Sismundo who was defeated by Ruslan Madiyev last week in California, bringing his record to 35-14-3.
Other than Sismundo, the names on Nakatani's resume are hardly recognizable.
Nakatani, an orthodox fighter, is tall for the lightweight division standing nearly six feet in height. As such, he likes to work behind the left jab. However, that jab is not very sharp or powerful, but used as more of a range finder and to set up his right hand. Sometimes he will follow the right with a left hook but his primary offense is the left jab followed by the right.
Nakatani is not that athletic or quick inside the ring. His hand speed is below average for the division. He is also not a powerful or heavy handed puncher. The knockouts are more from his level of competition than anything else.
Here are a few other notes on Nakatani based on my observations: He does not like to fight on the inside and will initiate clinches when his opponent closes the distance. And he has a habit of trying to avoid punches with his legs, often times pulling straight back with his hands down. He has gotten clipped quite a few times but fortunately for him those fighters that have done so have not possessed big punching power.
I actually do think Nakatani is the strongest opponent for Lopez to date. That being said, however, I do not think he will give Lopez much trouble. Teofimo may get frustrated some by Nakatani's constant clinching on the inside, and he may get hit with a few range finding jabs, but expect another Lopez knockout here sometime in the first half of the fight.
Under The Radar Fight
The attention of the boxing world this week is going to be focused on the big welterweight pay-per-view title fight between Manny Pacquiao (61-7-2, 39 KO's) and Keith Thurman (29-0, 22 KO's). Also on the show is an intriguing heavyweight fight that is falling deep under the radar between a pair of 2016 Olympians in Efe Ajagba (10-0, 9 KO's) and Ali Eren Demirezen (11-0, 10 KO's).
Ajagba, 25, represented his native country of Nigeria in the Super Heavyweight division of the 2016 Olympics where he lost to Ivan Dychko in the quarterfinals. Since turning pro, he has really turned heads, building a reputation as a fearsome puncher.
Ajagba is a big imposing heavyweight. He stands 6'5" tall and possesses a massive 85-inch reach. Best described as an aggressive boxer puncher, he will press the action, often times behind a very stiff and powerful left jab from the orthodox stance. Very athletic for a man his size, he possesses above average hand speed for the heavyweight division. His best trait is his power; he possesses legitimate one punch knockout power in both fists. The natural tools are all there for Ajagba to potentially one day be a dominant force in the division.
But there are things Ajagba needs to work on, namely his defense. Right now, he lacks any sort of head movement and often poses in front of his opponents after punching them to admire his work. He hasn't paid yet for his lack of attention to defense but that may change as his competition rises.
Demirezen, 29, represented Turkey in the Super Heavyweight division of the 2016 Olympics where he lost to Filip Hrgovic in his opening fight. Since turning pro he hasn't had much fanfare, but has amassed quite an impressive early pro record while fighting mostly in Germany.
Though he may not have the imposing physique of Ajagba, Demirezen possesses some solid skills as well as some surprising athleticism. As a matter of fact, I'd go so far as to call him a poor man's version of Andy Ruiz Jr.
Demirezen will look to apply pressure behind the left jab and work combinations with his quick hands behind that jab. He does not really possess one-punch power but is heavy handed and his punches can take a cumulative effect on his opponents. His best punch is a quick left hook to the body that he often lands with precision.
If physiques won a boxing match, this would be no contest. But as we saw with Joshua-Ruiz, physiques don't always win. Ajagba will be favored and rightfully so, but Demirezen can fight. This is an interesting fight between two undefeated heavyweight prospects who were recent Olympians and one that I am very much looking forward to on Saturday.
Prospect Watch – Luis Arcon
 There is a lot that gets me excited about the future of the sport. Not only is the sport being broadcast like it never has before but we have many good prospects who are beaming with talent. So many good prospects, as a matter of fact, that some very talented young fighters are falling a bit under the radar. One such fighter is junior welterweight Luis Arcon who moved to 8-0 with 8 knockouts this past Friday with a third-round knockout of Mario Lozano.
Like many of today's top prospects, Arcon has a strong amateur pedigree. His amateur background includes representing his native country of Venezuela in the 2016 Olympics.
Arcon, 27, turned pro in March of 2018 in Mexico. So far he has breezed through his competition though it must be noted that he hasn't faced the toughest of challenges. But he has looked very good so far in his early pro career and has been flashing some incredible talent.
Fighting from the orthodox stance, Arcon likes to work behind a well-timed and very powerful left jab. His footwork is excellent and he often positions himself at the right angles to land combinations behind that jab. He possesses very fast hands and can often fire off a volley of power shots before his opponent can react.
And then there is the power. Perhaps this is what stands out most when watching Arcon on video. Granted, as noted earlier, the competition has not been the stiffest, but he has displayed devastating knockout power in both fists. His best punch is the left hook to the body which often has a paralyzing effect on his opposition.
With his amateur background, Arcon is ready to take the next step in his career. His game is polished and he possesses massive power in both of his hands. He belongs on all top prospect lists and has a bright future in this sport.
Check out more boxing news on video at The Boxing Channel
To comment on this story in The Fight Forum CLICK HERE
R.I.P. Pernell 'Sweet Pea' Whitaker, One of the All-Time Greats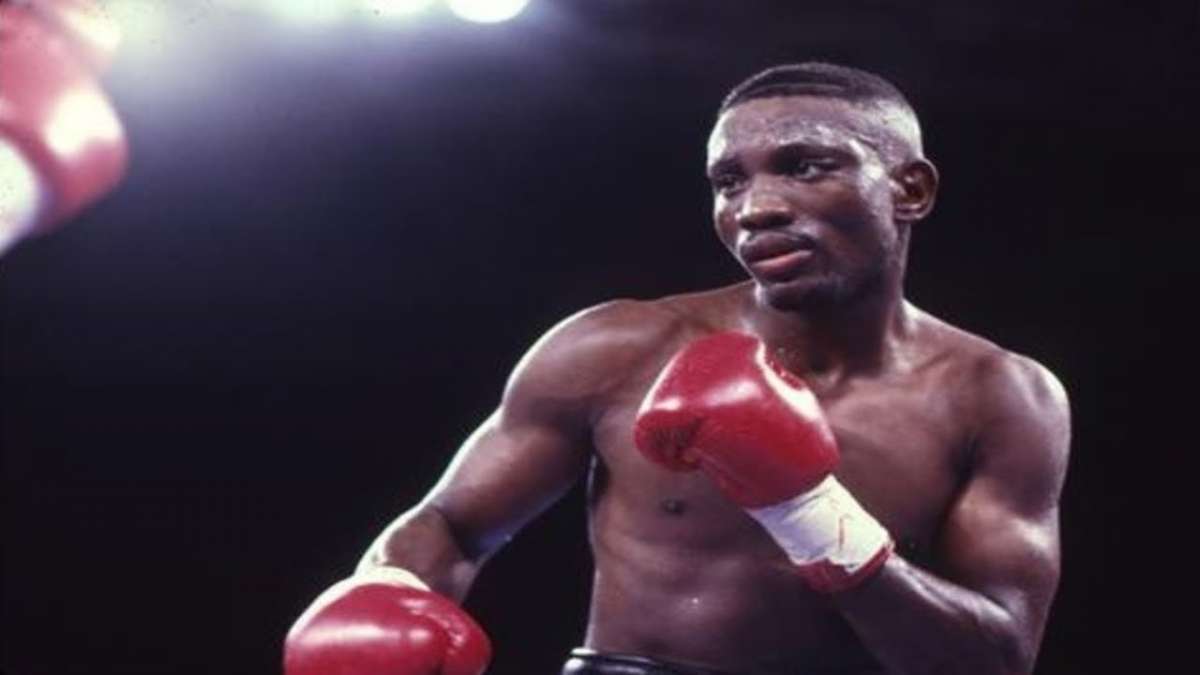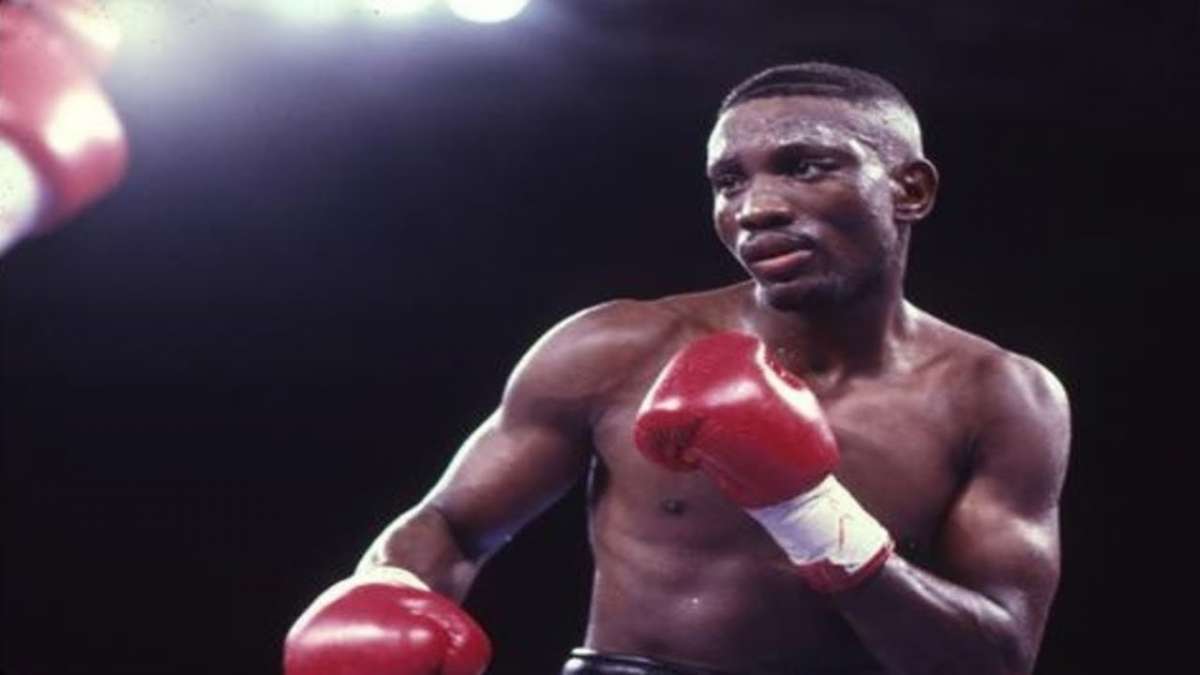 Tributes are pouring in for Pernell "Sweet Pea" Whitaker who was killed last night (Sunday, July14) after being struck by a car while walking across a busy intersection in Virginia Beach, Virginia. An Olympic gold medalist who won six world titles in four weight classes,  Whitaker was a defensive wizard. At his peak he was considered the best pound-for-pound boxer in the world. In 2002, The Ring magazine named him the 10th best boxer of the last 80 years.
Whitaker, who turned 55 in January, turned pro in 1984 at Madison Square Garden on a show that included five of his U.S. Olympic teammates – Evander Holyfield, Mark Breland, Meldrick Taylor, Tyrell Biggs, and Virgil Hill.
As a pro, Whitaker was managed by Main Events, a Duva family company, and did most of his training in Philadelphia under the watchful eye of George Benton. In his 17th pro fight, Pernell ventured to Paris to challenge WBC lightweight champion Jose Luis Ramirez who was 100-6 going in. Whitaker came up short on the scorecards, losing a split decision.
This ranked among the worst decisions in boxing history. Whitaker's chief second Lou Duva accused WBC president Jose Sulaiman of fixing the fight so as not to spoil an all-Mexico showdown between Ramirez and Julio Cesar Chavez.
Two fights later, Whitaker won his first title, taking the IBF lightweight belt from Greg Haugen. Pernell won all 12 rounds on two of the cards. He added the WBC belt in a rematch with Jose Luis Ramirez, winning a wide decision, and added the WBA belt with a first-round stoppage of Puerto Rico's Juan Nazario in Lake Tahoe, Nevada.
Between his first fight with Ramirez and his April 4, 1997 encounter with Oscar De La Hoya in Las Vegas, Whitaker was undefeated, a span of almost 10 years consisting of 26 fights. During this run he won world titles at 140 and 154 pounds before dropping back to welterweight for four successful title defenses.
There was one "blemish" late in this 26-fight run, a draw at the San Antonio Alamodome with Julio Cesar Chavez. This was also controversial. The post-fight report by William Nack was the cover story in Sports Illustrated. The headline was "Robbed!"
Sweet Pea lost a unanimous decision to De La Hoya that most ringsiders thought was a lot closer than what was reflected by the scorecards (DLH won by margins of 4, 6, and 6 points). A poll of 26 ringside reporters by the Las Vegas Review Journal revealed that 14 scored it for Whitaker with one having it a draw.
Six months after his bout with De La Hoya, Whitaker opposed Andrey Pestryaev at Foxwood's Resort in Connecticut. He won a unanimous decision but wasn't himself. A post-fight urine test revealed the presence of cocaine. That dictated a six-month suspension during which he failed a random drug test. He wouldn't step back into the ring until Feb. 20, 1999, when he opposed IBF welterweight champion Felix Trinidad at Madison Square Garden.
This would the first fight in Whitaker's remarkable career that he lost without controversy. Trinidad broke Pernell's jaw during the bout and retained his title with a clear-cut unanimous decision.
Whitaker retired, but launched a comeback 26 months later with a fight in Lake Tahoe against Mexican journeyman Carlos Bojorquez. In this fight, Whitaker suffered a fractured clavicle in the second round. He soldiered on, but 27 seconds into the fourth, seeing that Whitaker was a one-armed fighter in considerable pain, referee Joe Cortez pulled the plug. This would be the final fight of his career. He left with a record of 40-4-1 and 1 "NC" (the Pestryaev contest).
Less than 48 hours later, back home in Norfolk, Virginia, Whitaker was rushed to the hospital with an apparent overdose. His girlfriend called 911 after finding him having a seizure on the floor of the bathroom, his body covered in sweat.
Sweet Pea, who worked as a boxing and personal trainer in retirement, appeared to have it all together back in June of 2007 when he was formally inducted into the International Boxing Hall of Fame. His emotional speech was the highlight of the induction ceremony. But in 2014 he was back in the news again when he was forced to evict his 73-year-old mother from the home she had occupied for 30 years. He said that he could no longer afford to maintain the home which he had always kept in his name. The United Press wire story said that Whitaker had squandered millions on drugs and legal expenses.
The man that struck Whitaker with his vehicle remained on the scene. Preliminary reports indicate that the driver was not impaired in any way. We here at The Sweet Science extend our condolences to Whitaker's family and loved ones.
Check out more boxing news on video at The Boxing Channel
To comment on this story in The Fight Forum CLICK HERE