Randy Gordon's Love Of Boxing Shines Through in 'Glove Affair,' His Memoir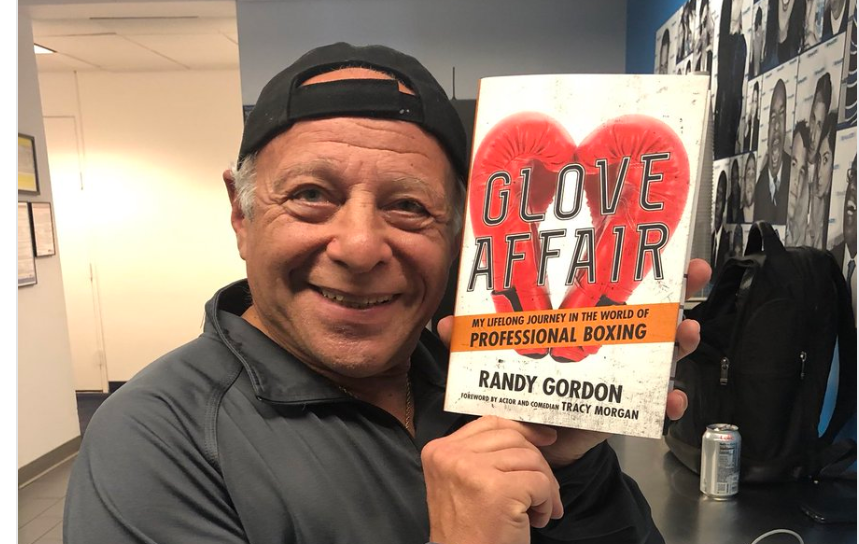 As far back as he can remember, Randy Gordon always wanted to be in boxing. To do what, exactly, he had little clue. All that mattered to this peppy Jewish kid from Long Island was gaining, by any means, a toehold into "this crazy and beautiful sport," in which men he idolized, like the heavyweight champion Rocky Marciano, roamed the earth with a hint of the invincible.
As it happens, Gordon never got a chance to brush shoulders with "The Brockton Blockbuster." In 1969, when Gordon was a college junior, Marciano met his death in a plane crash flying over an Iowa cornfield. He was a day away from his forty-sixth birthday. Ironically, the tragedy would become the very catalyst for Gordon's entry into the sport which he had hitherto only viewed from afar, mainly through the pages of The Ring, the iconic boxing magazine. Distraught by his hero's untimely demise, a young Gordon sought out the wisdom of the publication's founder.
How could 'The Rock' be gone? I couldn't believe it. I wanted to know more about Marciano. How great was he? Where did he fit in among the great heavyweights of the past? I decided I had to speak with Nat Fleischer himself. I decided to call him later that morning. Then, I decided I wouldn't give a secretary a chance to make up an excuse he was busy. I decided to go to his office and sit there for as long as I had to in order to meet him and talk with him.
So early one morning, Gordon strode into Manhattan via the LIRR and made his way to the seventh floor of 120 West 31st St., the former address of The Ring headquarters, where, by dint of moxie alone, Gordon was able to score a meeting with "the man whose opinion in the sport was heard and worshipped the way Moses heard and worshipped his Lord in front of the burning bush more than 2,000 years ago." It is safe to say that with this encounter, Gordon had effectively crossed the boxing threshold, shifting from plebian onlooker to soon-to-be tireless participant. Within a decade this giddy neophyte would become the editor-in-chief of the very same magazine, the self-proclaimed Bible of Boxing, working in tandem with the raffish, stogie-chomping Bert Sugar. He would strike up relationships, friendly or otherwise, with some of the most compelling figures in the sport, from Nicaraguan great Alexis Arguello to the irascible and incomparable Mike Tyson. And he would do so in capacities beyond his journalistic beginnings, most notably as the head of the New York State Athletic Commission under the Mario Cuomo regime. Gordon  also fought as an amateur, dabbled briefly as a professional (for all of two fights), and refereed a few bouts. Today he is the host of the SiriusXM boxing radio program, At the Fights, which he helms with Gerry Cooney, the Hardy to his Laurel. The ultimate fanboy, it turns out, got to live the dream.
No surprise, then, that a current of unflagging gratitude courses through Gordon's new memoir, Glove Affair: My Lifelong Journey in the World of Professional Boxing, a wide-ranging, if hodgepodge, collection of the ex-commissioner's most memorable moments in the sport. Boxing, from Gordon's viewpoint, appears less as "The Sweet Science" or "The Cruelest Sport" and more like "The Providential Hobby," if Gordon's frequent attestations to his good fortune are anything to go by. He tells the reader, "I am, without question, the luckiest boxing aficionado the good Lord ever created." Gordon's indebtedness also extends to his friends and colleagues in the boxing business, as evinced by the long-winded acknowledgments section that includes more names than the entirety of the Pentateuch. (So all-encompassing is the list that an interesting exercise would be to suss out who from the industry isn't on it. A hint: one absentee is a former Ring magazine editor).
"I'm addicted," Gordon confesses at one point. "I'm hopelessly in love with the sport. I still read every word about boxing I can find. I read every press release, every article, every column, every website, every result." Gordon's zeal is writ large in these pages and, no doubt, the source of the book's unmistakable charm. For readers of a certain ilk expecting passages of deep philosophical probity and lyrical turns-of-phrases, however, this is the wrong place to look. The prose here is fairly straightforward, relies heavily on cliches and is driven mostly by jaunty dialogue that has the unintended effect of making Gordon's chronicles appear exaggerated, even cartoonish, at times. Still, it gets the job done.
Given Gordon's high-ranking positions in the industry and the access that they afforded him, Glove Affair offers plenty of interesting material to engage fellow aficionados. Not many in the sport can say that they were called on by Bill Cayton and Jim Jacobs, the managers of a juvenile Mike Tyson, to select sparring partners for the Catskill menace, as was the case for Gordon.
Particularly engrossing is the chapter that hones in on the Billy Collins Jr.-Luis Resto fight, one of the most scandalous debacles of the 1980s. On that night of June 16, 1983, the undefeated Collins dropped a brutal and unexpected decision against journeyman Resto, whose gloves were discovered afterward to have had the padding removed by his trainer, Panama Lewis. (Decades later, Resto would admit that he had also dipped his wraps in plaster prior to the fight).
Collins, having sustained a serious injury to the iris, would never box again and roughly a year later, alcoholic and depressed, he spun off the road and crashed to his death. Though Gordon himself did not attend the fight, the event shook him to his boots, as anyone who has read his fiery Ring editorial — "Murder, Plain and Simple" read the headline — can attest.  His subsequent involvement with Collins' disconsolate father and years later, with the disgraced Resto, offers intimate insight into the darker excesses of the sport. Throughout his tenure at the NYSAC, Gordon repeatedly rejected Resto's applications to have his boxing license reinstated. More than thirty years later, Gordon remains convinced that he did the right thing, his anger still undiminished. "Luis Resto remains in jail — his basement apartment is his jail cell," Gordon writes. "Unlike jail, he is allowed to go out into the world. Only, Luis Resto has no place to go, other than to a boxing card with the owner of the gym. Then it's back to his jail cell. Sleep must be his only solace, but only if he doesn't dream. For Resto, dreams must all turn into nightmares."
The bar for moral rectitude may be exceptionally low in a lurid sport like boxing, but Gordon never compromised his integrity, as he so persistently maintains chapter after chapter to the point, indeed, that he risks coming across as priggish. Of the one week when WBC boss Mauricio Sulaiman and huckster emeritus Don King both tried — and failed — to bribe him with wads of cash, he says, humblebragging, "I returned home, proud of how I had handled two situations that have put many politicians and executives on the unemployment line or even in jail." Of the time he was yanked off the air after snubbing the promoter's pre-approved script during a broadcast, he reflects solemnly, "I didn't believe I was 75 percent right, or 85 percent, or 99 percent. I believed the choice I made was 100 percent the correct one."
Such remarks, in the end, however self-aggrandizing, are not what define Glove Affair. Gordon's ebullience for fighters and for fighting make sure of that.
Check out more boxing news on video at The Boxing Channel
To comment on this story in The Fight Forum CLICK HERE
Tyson Fury Returns on Saturday with a Familiar Foe in the Opposite Corner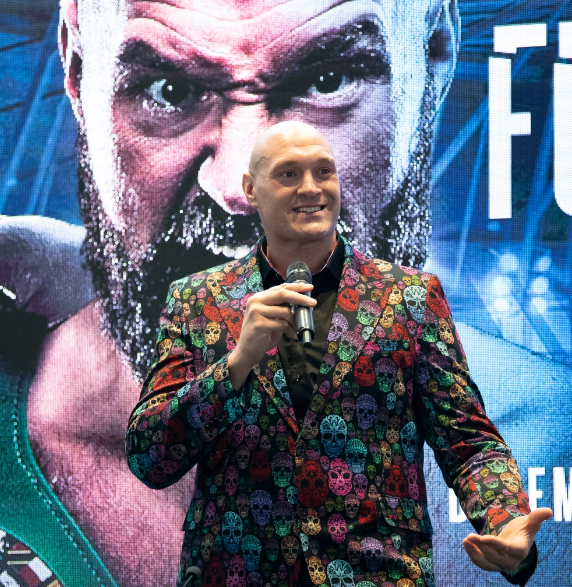 "Tyson Fury made a name for himself last night, one that already has a ready-made ring about it and will be destined to become familiar in boxing." Alan Hubbard, a ringside correspondent for The (London) Examiner wrote those words after Fury wrested the British and Commonwealth heavyweight titles from Derek Chisora with a comprehensive 12-round decision on July 23, 2011.
Those words were prescient. Tyson Fury did go on to become a familiar name in the sport. Indeed, one could argue that at this moment in history no active boxer is more famous.
More than 11 full years have elapsed since Fury toppled Chisora. In the ensuing years, the Gypsy King outpointed Wladimir Klitschko in Germany to win the world heavyweight title, battled personal demons that sidelined him for two-and-half years, returned to the ring with a flourish, ultimately regaining the world heavyweight title, or at least a version of it, in the second chapter of his memorable trilogy with Deontay Wilder, and rising so high in the opinion of boxing enthusiasts that he would be favored over any other boxer on the planet.
Oh, and lest we forget, since defeating Chisora in 2011, Fury whipped Chisora again, stopping him after 10 one-sided frames in 2014. Fury's eight-inch height advantage enabled him to control the distance vs. "Dell Boy" who was never knocked down but who absorbed a great deal of punishment before his chief second said "no mas."
A third meeting between Fury (32-0-1, 23 KOs) and the soon-to-be-39-year-old Chisora (33-12) would seem to be superfluous. Del Boy, coming off a narrow win over Kubrat Pulev, has lost three of his last four. But on Saturday, Dec. 3, they will go at it again. The venue is London's Tottenham Hotspur Stadium, capacity 62,850, and by all indications, despite a chill in the air (the temperature is expected to hover around 40 degrees), there won't be too many empty seats.
For promoter Frank Warren, Fury vs Chisora is Plan B – he was hoping to match Fury against Anthony Joshua – but he believes that Fury has become so popular that he can make a tidy profit no matter who is in the opposite corner. The Gypsy King, once referenced as the enfant terrible of British boxing, has toned down his rhetoric (one might say that he proactively distanced himself from Kanye West) and become almost cuddly, a source of inspiration for many Brits, the first member of the black sheep Traveler community about whom this could ever be said.
Fury, needless to say, is a heavy favorite. The odds are in the 25/1 range. The co-feature is likewise looked upon as a mismatch. Daniel Dubois, who shares the diluted WBA heavyweight title with Oleksandr Usyk, is a consensus 16/1 favorite over Kevin Lerena (28-1, 19 KOs) who rides in on a 17-fight winning streak. The six-foot-one Lerena carried a career-high 234 pounds for his last assignment against ancient Mariusz Wach, but the South African southpaw has fought most of his career as a cruiserweight.
The undercard includes featherweight Isaac Lowe, Tyson Fury's bosom buddy, and Hosea Burton, Fury's cousin, both of whom appear to be matched soft in scheduled six-rounders, plus 18-year-old phenom Royston Barney Smith in a 4-rounder against a transplanted Nicaraguan.
This is a pay-per-view event in the UK, but U.S. fight fans who subscribe to ESPN+ can see it for free. The ring walks for the main event are expected to go about 4 pm ET.
To comment on this story in the Fight Forum CLICK HERE
What Path will Yokasta Valle Choose Next?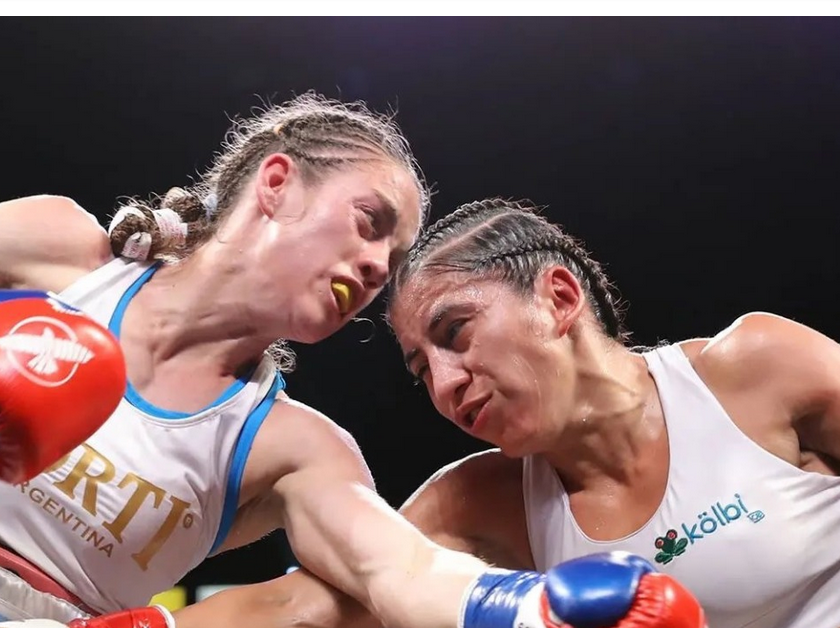 After the recent controversial ruling that made her a world champion in three different divisions, the fans of the Costa Rican Yokasta Valle are wondering: What path will the successful boxer choose next?
On Saturday, November 26th, in a fight of continuous exchanges with the then undefeated Argentine Evelyn Bermúdez (17-1-1, 6 KOs), "Yoka" Valle (27-2, 9 KOs) came out with her arm raised at the Dignity Health Sports Park in Carson, California, where she won the IBF and WBO belts, which Bermúdez was defending for the seventh and second time, respectively.
Although the Costa Rican fighter (pictured on the right) went on the attack for practically the entire 10 rounds, the exchanges were even, give and take, with good moments for both fighters, which made it difficult to evaluate each round. Hence the discomfort of many fans, especially in the Bermúdez camp, with the card of judge Adalaide Byrd (99-91), which apparently had Bermúdez prevailing in only one round. Neither did Judge Daniel Sandoval's card (97-93) represent what transpired in the ring, while Zachary Young's score of 95-95 was more accurate, distributing five rounds for each combatant.
In the case of Byrd, she also received innumerable criticism in the first fight between Saúl "Canelo" Álvarez and Gennady "GGG" Golovkin, which was held in September 2017 at the T-Mobile Arena in Las Vegas and which ended with a favorable scorecard for each boxer and another of 114-114.
At that time, Byrd had judged more than 400 fights over a 20-year span, and her discordant scorecard of 118-110 reflected Canelo winning 10 rounds and GGG only two (the fourth and the seventh). Dave Moretti leaned towards Golovkin (115-113), while Don Trella (114-114) saw it even.
CHAMPION IN THREE CATEGORIES
Born in Matagalpa, Nicaragua on August 28, 1992 and living in Costa Rica since her childhood, Valle made her boxing debut at the age of 22 in the light flyweight category. In that first experience at the pro level, she defeated Mexican María Guadalupe Gómez by unanimous decision in four rounds, on July 26, 2014, in Alajuela, Costa Rica.
Two years later, in her twelfth fight, she conquered the IBF title at 102 pounds by split decision against Ana Victoria Polo in San José, Costa Rica. In December 2017, Valle suffered her first professional failure against the local Naoko Fujioka, who won by unanimous decision at Korakuén Hall in Tokyo where they fought for the vacant WBO light flyweight belt.
Six months later, on June 16, 2018, Valle lost again by unanimous decision against German Christina Rupprecht (11-0-1, 3 KOs) in Munich, a duel that was for the WBO strawweight interim belt. Rupprecht maintains that belt and is again in Valle's sights.
Following those two setbacks, "Yoka" Valle compiled 14 victories, including the one she obtained in Marbella against Spaniard Joana Pastrana in August 2019, which she won by split decision securing the IBF 105-pound belt.
More recently, on September 8th in Costa Rica, Valle became a two-division champion at 105 pounds, by unanimously prevailing (the three judges scored the fight 100-90) over Vietnamese Thi Thu Nhi Nguyen, who ceded the WBO title. And then with her success against Bermúdez last weekend, Valle made history in Costa Rican boxing by adding her third crown in three different divisions (102, 105 and 108 pounds).
WHERE WILL YOKASTA VALLE GO NEXT?
Valle, who now owns two light flyweight titles (IBF and WBO) could next go in search of unification with Mexican Jéssica Nery (WBA super champion) or with Canadian Kim Clavel, who holds the WBC title. (Clavel and Nery collide on Thursday in Laval, Quebec.)
However, a more viable option would be to return to 105 pounds and seek a fight with American Seniesa Estrada (23-0, 9 KOs), who maintains the WBA belt, or with Rupprecht, who remains unbeaten. That seemed to be Valle's immediate objective, as she affirmed it in the ring after defeating Nguyen. In an indirect reference to Seniesa Estrada and Tina Rupprecht, Valle said "I want the belts. I've been saying it from the beginning, I want the WBC and WBA next, whoever has 'em."
At Friday's weigh-in for her fight with Bermúdez, Valle stated "I want to fight the best. I want to be undisputed. When Tina (Rupprecht) and Seniesa (Estrada) were not available, my team and I made the decision to move up in weight and challenge Evelyn for her world title belts. I have to fight. [MarvNation CEO] Marvin Rodriguez presented this fight to me. This is the type of fight I want. It is champion versus champion. I want to give the fans these types of fights."
EDITOR'S NOTE: Kim Clavel caught the flu and pulled out on Wednesday just prior to the weigh-in. Her match with Jessica Nery was rescheduled for Jan. 13.
Photo credit: Tom Hogan / Hogan Photos
Article submitted by Jorge Juan Alvarez in Spanish
Please note any adjustments made for clarification purposes and any errors in translation were unintentional.
To comment on this story in the Fight Forum CLICK HERE
Regis Prograis Knocks Out José Zepeda and Clears the Way for José Ramírez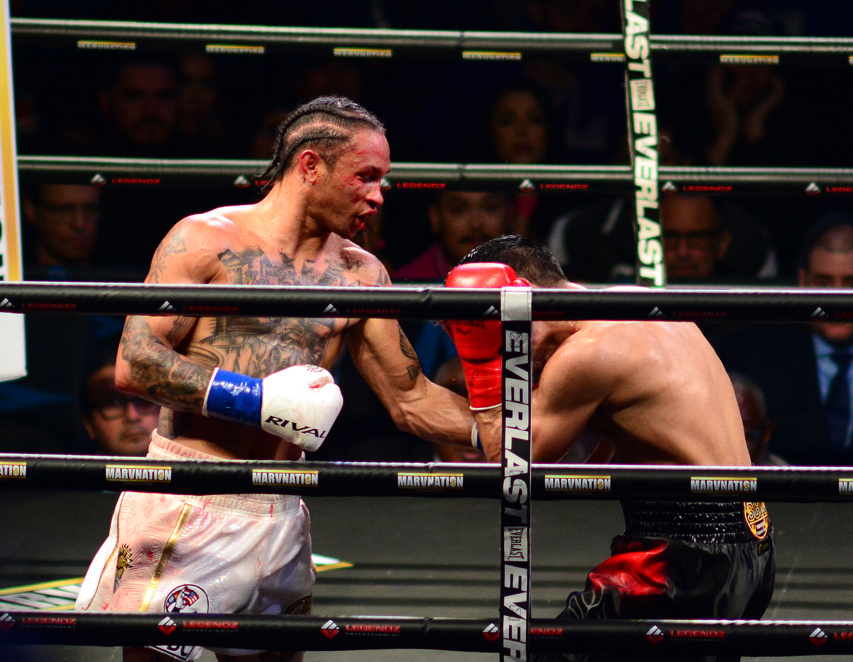 American Regis Prograis had to wait three years and a month for the opportunity to hold a world crown once again. On Saturday, November 26, at the Dignity Health Sports Park, in Carson, California, Prograis faced José Zepeda for the vacant WBC junior welterweight belt. Prograis was victorious by applying chloroform to Zepeda in the eleventh round.
Previously, on October 26, 2019, Prograis (28-1, 24 KOs) had lost the WBA junior welterweight belt by majority decision to Scotsman Josh Taylor at the 02 Arena in England.
Since then, the thirty-three-year-old Prograis who is based in Houston, Texas has obtained four wins (including vs Zepeda), all before the limit, as proof of the devilish power of his powerful fists, especially the left one.
Prior to the duel with Zepeda (35-2, 27 KOs), most experts favored Prograis, who after winning the intense battle, recognized that it was the most demanding fight of his career. "That dude is tough, tough, tough. He came to fight, he probably gave me one of my hardest fights, I'm not even gonna lie," said Prograis. "This dude is tough, bro. I've got so much respect for you. You prepared me to get this belt and hold this belt. I congratulate you. All the best to you, bro. Don't stop, I feel like you can still be a world champion."
Almost from the very beginning of the fight, Prograis showed greater speed with his hands and legs, and a general sense of technical superiority over Zepeda, who in the second round opened up a wound above his left eye with a legal blow.
From then on, Prograis's strong impacts gradually undermined Zepeda's resistance. Zepeda arrived totally exhausted in the eleventh round, where he received a straight left to the face, putting him in poor condition. A run with both fists from Prograis knocked him down and referee Ray Corona called the match with 59 seconds remaining in the round. This is the first setback that Zepeda has suffered by knockout in professional boxing.
On several occasions, Prograis has stated that he wants revenge against the undefeated Taylor (19-0, 13 KOs), but now, by order of the WBC, he must face American José Carlos Ramírez (27-1, 17 KOs).
Ramírez, 30 years old, is currently ranked second by the WBC. In February of 2019, in his second defense of his 140-pound belt, he defeated Zepeda by majority decision.
Twenty-five months later, Ramírez succumbed by unanimous decision to Taylor at the Virgin Hotels in Las Vegas, enabling the Scotsman to become the undisputed king of the category by winning the four most prestigious belts (WBA, WBC, WBO, IBF).
Recently, Ramírez expressed an interest in dueling with the main 140-pound contenders, including a second fight with Zepeda; although he did not rule out clashing with Prograis or Taylor. "Every fighter has the same amount of risk," said Ramirez. "We're a little under-promoted compared to other weight classes but I think that the best fights are at 140. You see guys fighting twice or three times, doing a trilogy. Honestly, I would love to face Regis, because I've never faced him. I would love to make the rematch with Zepeda, because he's such a good fighter. Obviously I want Josh Taylor, man. I want Josh Taylor bad."
Photo credit: Al Applerose
Article submitted by Jorge Juan Alvarez in Spanish.
Please note any adjustments made were for clarification purposes and any errors in translation were unintentional.
To comment on this story in the Fight Forum CLICK HERE