Boxing Notables Lay Bare the Top Storylines of 2019 in Our Newest TSS Survey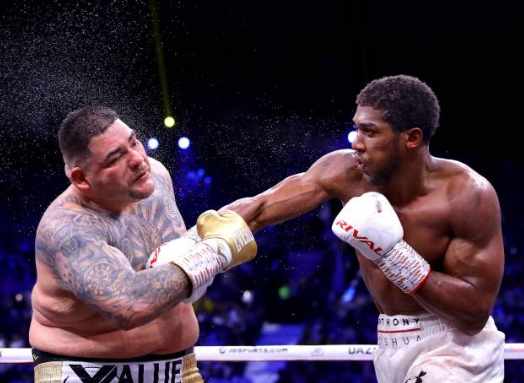 The first quarterly survey of 2020 is in the hopper. We asked our respondents this question: "If you were writing about the year 2019 in boxing, what would you title your article — and why?"
Almost 30 people weighed in with their thoughts. Here are their answers. The respondents are listed in alphabetical order.
MATT ANDRZEJEWSKI — TSS boxing writer: The Content Revolution. In 2019, there was more boxing available through various platforms than ever in the history of the sport. From small club shows in the US to fight cards all across the world, there was an unreal amount of live boxing for diehard fans to watch. And that is just the tip of iceberg as content is expected to grow in 2020. For those who love the sport, 2019 was as good as it gets.
DAVID AVILA — TSS West Coast Bureau Chief: The Year of the First Mexican World Heavyweight Champion as brief as it was.
BOB BENOIT– former boxer, now referee and judge: The Eleventh Round of a Ten-Round Fight. With the first ten rounds this year being very good ones
STEVE CANTON — President of the Florida Boxing Hall of Fame; author: 2019: The Year of the Unprofessional Professional. I would chronicle all those boxers who failed to make weight or never even tried to make weight, those who consistently made excuses to mask their laziness or lack of professionalism and those who talked a good game and didn't produce. The boxers who only talk of how great they are but avoid all opponents who pose a risk and those who cheat (PED's) to gain an unfair advantage would be detailed.
JILL DIAMOND — WBC International Secretary, WBC Cares Chair: Boxing Saves Lives and Also Costs Them. Boxing remains one of the most important tools we can give young people to help them live quality lives. This year, though, we've lost too many pros, and starting with the young, we must up the education on hydration and safety.
DAVID DIAMANTE — renowned ring announcer: Boxing Was Alive and Well in 2019. It's undoubtedly expanding globally and getting stronger. However, the fans must continue to demand the super fights in 2020. The Fight Starts Now!
RICK FARRIS — former boxer, historian, and President and Founder of West Coast Boxing Hall of Fame: The Rise and Fall of the First Mexican Heavyweight Champ. That says it all for my memory of this past year.
BERNARD FERNANDEZ — TSS Mainstay and Lifetime Member of the BWAA; 2020 IBHOF Inductee: The More Things Change, the More They Remain the Same. For several decades, the best possible matchups often did not get made because of Don King's longstanding blood feud with Bob Arum, or because HBO and Showtime were constantly at cross-purposes. Now HBO is out of boxing, but with new broadcast and streaming entities providing more coverage of the sport than ever before, a lot of the familiar barriers are still in place, with different players wielding considerable influence. Arum and Top Rank remain a major presence, but His Hairness, King, has been replaced by Premier Boxing Champions and Al Haymon, as well as Matchroom Sport's Eddie Hearn. DAZN doesn't want to play in the same sandbox with ESPN, the revised equivalent of HBO vs. Showtime, which remains in the game but confronted by more and more powerful adversaries than in the past. And while there was a spate of good fights made in the year about to end, don't hold your breath expecting a welterweight megafight between Terence Crawford and Errol Spence Jr. to happen anytime soon.
JEFFREY FREEMAN (aka KO DIGEST) TSS writer — Attack of the Killer Streaming Apps: How Boxing Went From the TV Screen to the Tiny Screen And How Nobody Can Actually See the Fights Anymore Without Glasses So They Don't Watch Them At All Because Then They Can't Be On Their Phones 24/7 Reading Articles With Super Long Headlines so They Just Put it Down and Fall Asleep Under a Landslide of Commercials They're Being Billed For Monthly.
RANDY GORDON — radio host, writer, former head of the New York State Athletic Commission: 2019: The Year Streaming Took Over
LEE GROVES — writer, author, researcher and CompuBox punch counter: The Streaming Revolution Transforms Boxing Landscape.  Every year in boxing is difficult to condense into just a few words because one in-ring scenario rarely dominates the sport in total ("The Year of the Knockout," "The Year of the Upset," etc.). Therefore, I went with an aspect that covers the entirety of boxing regardless of in-ring results, and, to me, the extraordinary depth and breadth of streaming platforms in boxing is the transformational story of 2019. Yes, ESPN +, DAZN and Facebook Live — among others — existed in 2018, and pay-per-view cards are still around, but, as a whole, fight cards around the globe have been made available on a wide variety of sites throughout the entire year, and it's nearly impossible to keep up with all of them. A big plus is that every single fight on a show can be seen, which gives undercard fighters unprecedented exposure, and an even bigger plus is that these services can be had for a tremendously affordable price compared to the subscription rates of the past, either monthly or per-event. Best yet, the younger generation gets a vast amount of their entertainment from streaming services, and because boxing has been at the forefront of this transition, it should bode well for the sport's future. For once, boxing fans are getting bang for the buck, and this positive momentum in terms of availability looks like it will continue for years to come.
CLARENCE GEORGE — writer and historian: Anthony Joshua Could Eat No Fat. His Opponent Could Eat No Lean. Alternately, Revenge Is a Dish Best Served Fat. Joshua-Ruiz I was more than the Upset of the Year; it was payback for all those overweight heavyweights who came up short against all those lean-mean-fighting-machine pretty boys. Take that, Charles Atlas!
HENRY HASCUP– historian; President of the New Jersey Boxing Hall of Fame:  The Ups and Downs of Andy Ruiz! Andy Ruiz shocked the boxing World twice in one year! First, when no one gave him a chance he came off the canvas to stop Anthony Joshua, who was being regarded as the next Great One, to become the Heavyweight Champion of the World! Then just 6 months later Andy shocked the boxing world again when he came into the ring 15 pounds heavier and in no condition to defend his title and now is regarded as an embarrassment.
CHUCK HASSON — writer, historian: Boxing Makes a Positive Comeback in 2019.
DANNY HOWARD — writer: 2019: The Year We (Almost) Got it Right. Our year in the ring featured shocking upsets, career defining moments and was packed to the brim with spectacular fights and fan engagement was the best it has been in the post- Mayweather era. Unfortunately, shades of the iron curtain have slowly fallen once again as the streaming networks begin to draw the battle lines, executives and media personalities once again aimed to steal the spotlight and the best possible fights that can be made face an insurmountable layer of red tape.
DR. STUART KIRSCHENBAUM — Boxing Commissioner Emeritus, State of Michigan: Raging Bulloney. 2019 marked the year in boxing when the bull hit the fan. We have slowly witnessed the demise of boxing as the king of sports. The one-time boxing fan can no longer name more champions than there are fingers on his hand. It is as impossible to have a conversation with another sports fan about boxing as it is to figure out the crimes Trump committed for impeachment. Most of your major news publications do not have a boxing writer…but just use the wire services. Reporters are so young that they don't even recognize names that come across the news desk of deceased legendary champions or names of inductees into a hall of fame. Musical chairs of champions losing their title on their first defense is commonplace. Bling and entourage have replaced substance and loyalty. Is it so bad that no one has even noticed or yet cared what has happened?  "Yeah….I'm talkin' to you."
JIM LAMPLEY — linchpin of the HBO Boxing announcing team, 2015 IBHOF inductee: My title is The Relentless Tide Of Globalism Strengthens.
ARNE LANG — TSS editor-in-chief, author, historian: I might title it with a metaphor such as The Levee Has Been Breached. In 2019, boxing was suddenly bursting out all over, resulting in many attractive shows going head-to-head with other attractive shows. This was the result of the sport's new economic model with promoters contractually bound to provide a steady stream of fresh content to their live-streaming partners.
 JIMMY LANGE — former boxer and promoter: It Ain't the 80's No More. This might sound negative but it's not intended to be. Many complain that boxing has greatly diminished since the 50's, but it's still great with many outstanding fights in 2019.
RON LIPTON — A member of the New Jersey and New York Boxing Halls of Fame, former fighter, active pro referee and retired police officer: Holding the Big Fights at Madison Square Garden. Other wonderful venues in New York State such as Barclays Center, the renovated Nassau Veterans Memorial Coliseum, Resorts World, and Turning Stone keep big time professional boxing alive and well in the Empire State, yet the illuminating, electric and almost magical feeling that boxing fans visibly experience while attending a Madison Square Garden fight show takes on a life of its own as it certainly did in 2019. In refereeing several shows at MSG in 2019 the magic of it all never leaves me for a moment. Boxing at MSG remained as exciting to me as it did in the early 60's when I attended every boxing show at the old Garden, never missing a prelim.
In mourning the loss of Patrick Day, it comforts me to know that his happiest career moment may have been winning the WBC Continental Americas Super Welterweight belt at Barclays Center where it was my honor to referee him that night.
PAUL MAGNO — author and writer: Business vs. Boxing. 2019 was the year the sport had to battle the business to keep from having its life force snuffed out. With so much talk about the business of boxing and why the best fights couldn't be made, fighters were still able to show why boxing is such a magical sport. Joshua-Ruiz I, Golovkin-Derevyanchenko, Pascal-Browne, Cano-Linares, etc. were fights born out of cynicism and negativity where the will and drive of an underdog– one man with two fists—flipped the script and made for memorable moments. The business of the sport may be preventing some of the biggest and most anticipated fights from happening, but it hasn't taken the spirit from the fighters just yet.
ROBERT MLADINICH— former boxer, former NY Detective, writer, author, actor (see him in The Irishman): Fleeced. Because after the first Ruiz-Joshua fight I was excited about my love affair with boxing being rekindled. It was all taken away in the rematch. Both fights reminded me of all that I love and loathe about the Sweet Science.
RUSSELL PELTZ — venerable Philadelphia boxing promoter and 2004 IBHOF inductee: It was another year in which the promoters who control television did what was best for their own company but not what was best for the long-term health of the sport.
FRED ROMANO — researcher formerly associated with ESPN, historian, author: Here Come the Young Guns: In 2019 a group of exciting young fighters moved forward in their quest to become boxing stars. This cadre of boxers include T. Lopez, D. Haney, G. Davis, R. Garcia and V. Ortiz. 2019 was the set-up year and 2020 should tell us who is legit and who is a product of promotional and media hype.
DANA ROSENBLATT — former middleweight champion of the world, inspirational speaker and TV host: Canelo Alvarez. In 2019, in his defeats of another two fighters that had odds makers questioning the matchups, Alvarez exhibited his dominance of the sport of boxing.
TED SARES — TSS writer:  Viva Mexico. There were/are seven world champions of Mexican heritage at one point during the year—Saul Álvarez, Miguel Berchelt, Leo Santa Cruz. Rey Vargas, Emanuel Navarrete. Juan Francisco Estrada, and Elwin Soto—and, of course, Andy Ruiz.
ALAN SWYER — filmmaker, writer, and producer of the acclaimed "El Boxeo": Why Every Boxing Trainer in The World is Happy. Why?  Because if Andy Ruiz had beaten Joshua again, it would have given license to every aspiring boxer to skip workouts and eat three more desserts.
Observations:
The answers reflected an overview in some cases or turned on a specific event in others.
Andy Ruiz took a piñata–like pounding and that was predictable, but there was surprisingly little mention of the ring deaths that occurred during the year.
A common thread had to do with boxing's new business model with more fights brought to the masses via live-streaming.
While many (but far from all) acclaimed 2019 as an excellent year in boxing, the biggest surprise (to me at least) were the number of potential respondents who have lost interest in boxing. For the most part, these were students of boxing history who recalled the days when the best often fought the best.
Any discussion about the advent of new business models and how they differ from those of yore seemed to go by the wayside for them as modern boxing was simply bypassed. Then again, maybe it IS the advent of such new business models that have turned off so many historians.
In the meantime, what would be the title of your article covering 2019?
Ted Sares can be reached at tedsares@roadrunner.com
Check out more boxing news on video at The Boxing Channel 
To comment on this story in The Fight Forum CLICK HERE
Avila Perspective, Chap: 157: Tank Davis and Rollie Romero in LA and More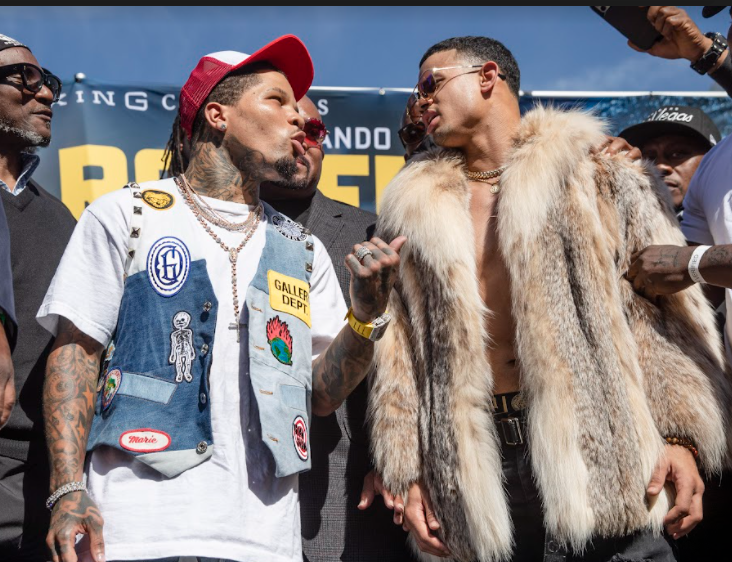 Avila Perspective, Chap: 157: Tank Davis and Rollie Romero in LA and More
LOS ANGELES-One champ sells out Atlanta, the other fights out of Las Vegas, so I guess they will meet in the peace-loving neutral site of Los Angeles.
Gervonta "Tank" Davis holds the WBA lightweight title and the no-neck destroyer from Maryland who sells out in the city of Atlanta has agreed to fight in L.A.
Rollie Romero the number one brutish contender for the WBA title and native to the casino capital has also agreed to transplant this title match.
Tickets sales opened today.
Davis (25-0, 24 KOs) will defend the WBA lightweight belt against Romero (14-0, 12 KOs) on Dec. 5, at the Staples Center in Los Angeles. Showtime pay-per-view will televise the match that many predict will not hear the final bell.
One more thing, these guys absolutely do not like each other.
"We were supposed to spar in 2018 and he didn't show up to the gym. He did that twice because he knew he was getting beat," said Romero on his reason for having a beef with Davis. "He's got such a big head, it's going to be hard to miss it. He gets touched up by every opponent he faces. Leo Santa Cruz was beating him up and (Mario) Barrios was getting to him too."
Davis said he does not care about words.
"He's been talking for a long time. He's trying to sell a fight, but I'm going to show him that he's a chump on December 5," said Davis. "I'm not here to talk, I'm here to fight. I don't take this personally. To me, this isn't a beef, this is business."
Both expect a knockout, nothing less.
Even their promoter Floyd Mayweather agrees with that assessment.
"I don't see this fight going the distance. Two undefeated knockout artists. Two champions," said Mayweather.
Thompson Boxing Open for Fans
Fans return to the Inland Empire area this Friday, Oct. 22, with Thompson Boxing Promotions staging a fight card featuring undefeated super bantamweights at the Ontario Doubletree Hotel in Ontario, California.
The main event pits Northern California's Eros Correa (10-0, 7 KOs) against Japan's Katsuma Akitsugi (6-0). It can be seen on the Thompson Boxing Promotions page on Facebook.com.
"Thompson Boxing has had a lot of great fighters ascend to bigtime fights and I want to follow in their footsteps," said Akitsugi who trains in Southern California. "They do a lot of shows in the L.A.-area, and they have helped my career a ton. I'm looking forward to putting on a great fight for the fans."
It's been almost two years since fans in the Inland Empire (the I.E. as locals call it) were able to attend a boxing card live. It's significant because outside of Fantasy Springs Casino, on one occasion, people could not see boxing in-person.
Roughly there are about 15 boxing gyms in the I.E. including Joel Diaz and Antonio Diaz's gym in Indio, the Robert Garcia Boxing Academy in Riverside, Abel Sanchez's gym in Big Bear Lake, and the Henry Ramirez boxing gym in Riverside. Those are powerhouse gyms.
Ramirez has one of his fighters Anthony Chavez on the Thompson Boxing card this Friday.
The Inland Empire just may be the center of the boxing universe. This is not an exaggeration. One of the best discoverers of talent in the area has been Thompson Boxing which brought the boxing world numerous stars like Timothy Bradley Jr. Mauricio Herrera and Josesito Lopez.
Who will they bring next?
Tickets can be purchased by calling Thompson Boxing at (714) 935-0900 or at their web site ThompsonBoxing.com
Proof of vaccination is necessary or a negative Covid-19 test within 72 hours of the event.
Shakur
A battle for the WBO super featherweight title sees champion Jamel Herring (23-2) defending against former WBO featherweight champion Shakur Stevenson (16-0, 8 KOs) who has moved up in weight. It takes place on Saturday, Oct. 23, at State Farm Arena in Atlanta. ESPN will televise.
Herring, a former U.S. Marine and 2012 Olympian, has height and reach and toughness. Will it be enough against the speed of Stevenson, a 2016 Olympic silver medalist? The Marine has improved with every fight.
Stevenson has an abundance of speed and ability to fight outside. But when it comes to fighting inside, he would rather hold. Will he be allowed to hold?
Last week in San Diego
Speaking of featherweights, the new WBO featherweight titlist Emanuel Navarrete (35-1, 29 KOs) defeated Joet Gonzalez (24-2, 14 KOs) by decision in San Diego last Friday.
It was one of the best fights of the year.
Navarrete and Gonzalez traded blows nonstop for 12 rounds with neither willing to give an inch. The 2,000 fans were riveted by the action.
It was Gonzalez second attempt for the WBO title. The first was against Shakur Stevenson a year ago. Tremendous heart shown by the Glendora, California prizefighter.
Navarrete has height and reach and could very easily move up to the super featherweight division. It would not be a surprise to hear he does move up.
Fights to Watch
Fri. ESPN+ 4 p.m. Oscar Rivas (27-1) vs Ryan Rozicki (13-0).
Fri. Telemundo 11:59 p.m. Jose Soto (15-0) vs Ganigan Lopez (36-11).
Sat. FITE.TV 3 p.m. Harold Calderon (25-0) vs Luis Florez (25-21); Rosalinda Rodriguez (12-0) vs Edina Kiss (15-15).
Sat. ESPN 6 p.m. Jamel Herring (23-2) vs Shakur Stevenson (16-0).
Photo credit: Esther Lin / SHOWTIME
Check out more boxing news on video at the Boxing Channel
To comment on this story in the Fight Forum CLICK HERE
'Hotlanta' Has Suddenly Become a Professional Boxing Hotspot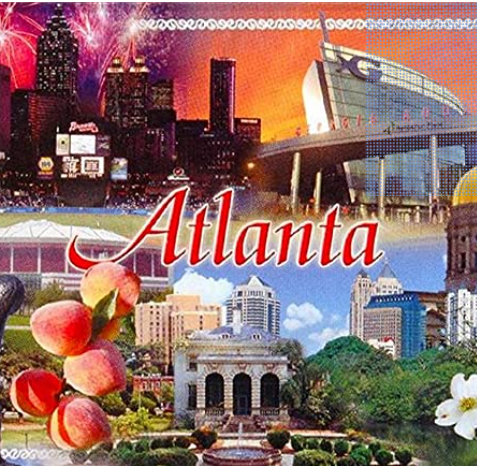 'Hotlanta' Has Suddenly Become a Professional Boxing Hotspot
This coming Saturday, Oct. 23, Top Rank will stage an important fight at Atlanta's State Farm Arena, home of the city's NBA franchise. Shakur Stevenson challenges WBO 130-pound world title-holder Jamel Herring in a battle of former Olympians.
Saturday's card will be the eighteenth boxing card in Atlanta this year. At least four more shows will be staged here before the year is out. On the pro boxing front, only Southern California has been busier. There have been more shows in Atlanta than in Las Vegas this year and only 10 shows in all of New York thus far in all of 2021.
True, most of the Atlanta shows have been low-budget affairs; club cards that attracted no mention in the national press. But the city's NFL stadium housed the Jake Paul vs. Ben Askren freak fight in April and Gervonta "Tank" Davis headlined a pay-per-view show at the State Farm Arena against Mario Barrios in June.
It's a fair guess that Atlanta would not have been on Top Rank's radar screen if not for Davis. His fight with Barrios reportedly attracted a paid crowd of 16,570, an uncommonly large turnout by today's standards. Eighteen months earlier, in his first appearance in Atlanta where he is a part-time resident, "Tank" drew 14,129 to the State Farm Arena for a far less compelling match with Yuriorkis Gamboa. That bout took place three days after Christmas, historically a dead zone for a boxing promoter.
The Davis-Gamboa fight with a vacant 130-pound belt at stake was Atlanta' first world title fight since the 1998 match between Evander Holyfield and Vaughn Bean, a drought of 21 years.
Holyfield, who grew up in a public housing complex in Atlanta, had two prior title fights in the city where he was raised. In 1991, he defended his heavyweight title here against late sub Bert Cooper. Five years earlier, Evander wrested the WBA junior heavyweight (190 pound) title from Dwight Muhammad Qawi in an Atlanta ring.
The most important fight in Atlanta as measured by international news coverage was the Oct. 26, 1970 match between Muhammad Ali and Jerry Quarry. This was Ali's first fight in 43 months, having lost the prime of his career to a suspension for draft evasion. The crowd of 5,000 at the city's old municipal auditorium included 600 members of the press. (Ali chopped Quarry to pieces in a fight that was stopped after three rounds.)
The spearhead of the promotion was Atlanta attorney Leroy Johnson, the only African-American member of Georgia's State Senate. He and Atlanta's Jewish mayor overcame the opposition of Georgia's segregationist governor Lester Maddox who declared Oct. 26, 1970 a day of mourning. Maddox's arms were tied because Georgia had no state boxing commission beholden to the Governor. Each municipality was free to set its own course.
The 1970 fight, the first of two between Ali and Quarry, came to be seen as a watershed moment in the history of the "New South." Twenty-six years later, Ali returned to Atlanta to light the Olympic cauldron at the opening ceremony of the 1996 Olympic Games, one of the most indelible moments in TV history.
Of all the boxers born and raised in Georgia, none competed before more eyewitnesses than Beau Jack, a two-time world lightweight champion in the 1940s who appeared in a record 21 main events at Madison Square Garden.
Beau Jack had his first two fights in Augusta where he had a shoeshine stand in the clubhouse of the famous golf course, and two of his final three fights there, but fought only once in Atlanta, that coming very late in his career when his pull was diminished. On his road to Gotham's famous sock palace, the Augusta native spent a considerable time living and fighting in Holyoke, Massachusetts, where, unlike Atlanta, there was no opposition to interracial matches.
Beau Jack's lone appearance in Atlanta came on July 17, 1950. His fight with Bobby Timpson, a journeyman from Youngstown Ohio, was one of only two pro boxing events in Atlanta in that calendar year. The sport had been moribund in that city for the better part of the previous three decades.
To find a period when boxing activity in Atlanta was as robust as it has been lately, one has to go back 100 years. In those giddy days in the immediate aftermath of World War I when boxing was bursting out all over, a former streetcar conductor named Walker Miller (everyone called him Walk) turned Atlanta into a boxing hotspot on par with the region's other major cities, Memphis and New Orleans, where the sport at the local level was also flourishing.
W.L. "Young" Stribling, perhaps the greatest regional attraction in boxing history, made his pro debut in 1921 at age 16 on a Miller-promoted show in Atlanta. Walk Miller would eventually become Stribling's co-manager, maneuvering him into matches with several of the era's top heavyweights, but achieved his greatest success with Theodore Flowers who worked as a porter in Miller's gym before becoming the first man of color to win the world middleweight title.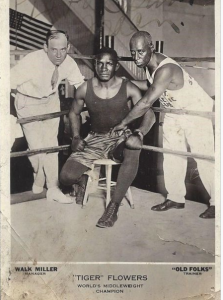 The son of a Georgia sharecropper who was introduced to boxing while working in a Philadelphia shipyard, "Tiger" Flowers, nicknamed the Georgia Deacon, developed a following that crossed racial lines. His two bouts in Madison Square Garden with Harry Greb and his bout in Chicago with Mickey Walker were big money-makers. As he was advancing with Walk Miller at his side, the club scene in Atlanta withered.
Like many boxing promoters, Miller was a jack-of-all-trades. He was a gym operator, a trainer, a manager, a promoter, and a booking agent. The closest thing to him in today's Atlanta is Terri Moss. A former pro boxer, Moss, 55, is the CEO and head trainer of the Buckhead Fight Club which has been keeping the sport alive in the Peach State with a series of low-budget promotions.
Imagine that. Walk Miller's spiritual heir is a woman. Miller and his cronies would have never seen that coming.
—
The bout between the 24-year-old Stevenson (16-0, 8 KOs) and the 34-year-old Herring (23-2, 11 KOs) and a co-feature will air on ESPN and ESPN Deportes starting at 10:30 p.m. EST. The undercard will air on ESPN+.
There are nine fights scheduled on Saturday's Top Rank show including appearances by up-and-comers Evan Holyfield, Evander Holyfield's son, and Nico Ali Walsh, the grandson of Muhammad Ali.
Check out more boxing news on video at the Boxing Channel
To comment on this story in the Fight Forum CLICK HERE
Late-Bloomer Jersey Joe Walcott Goes the Distance Again With Statue in Camden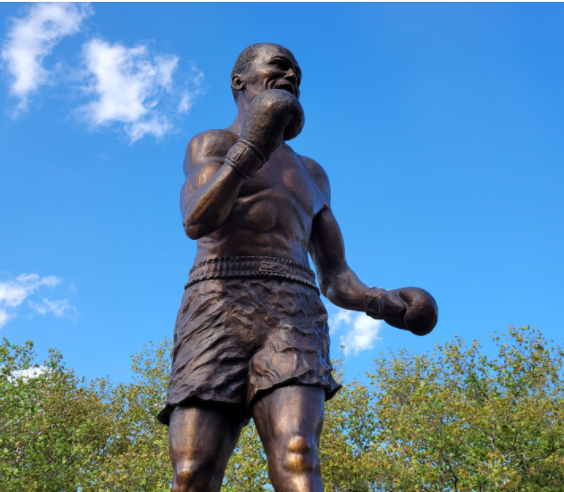 It may not always be apparent to those with untrained eyes, but there is genuine art in boxing for those who understand the beauty and majesty of a perfectly timed left hook. Just such a masterful moment of the sweet science was authored by Jersey Joe Walcott on July 18, 1951, in the seventh round of his fifth and likely final shot at the heavyweight championship he had been clawing and scratching his way toward since he turned pro at 16 in 1930.
Again a longshot against the great Ezzard Charles, against whom he already was 0-2 in title bouts, a frozen moment in time that fateful night at Pittsburgh's Forbes Field transformed Walcott from a symbol of his sport's relentless but mostly unrewarded grinders to instant-legend status. At 37, he not only had become the oldest man to that point ever to win boxing's most prestigious prize (a distinction he would hold for 43 years, until 45-year-old George Foreman dethroned WBA/IBF champ Michael Moorer on another incredible, bolt-from-the-blue knockout, on Nov. 5, 1994, in Las Vegas), but the patron saint of fighters with iron wills and vision quests they would see through to completion or die trying.
In a story that appeared on this site on July 16, 2018, I ranked Walcott's blasting of Charles No. 1 on my personal list of all-time one-punch knockouts, which I described thusly:
Entering the seventh round, Walcott led the scoring, in rounds, by 5-1, 4-1-1 and 3-3. Moving forward while rocking side to side, the 9-1 underdog dipped to his left and exploded upward with a thunderous left hook that caught Charles flush on the jaw. The semi-conscious champion pitched forward onto his face.
It is difficult to encapsulate the full scope of such a historically significant and aesthetically flawless a punch into any inanimate object, like a statue, but sculptor Carl LeVotch perhaps came as close as is humanly possible with his eight-foot bronze of Walcott, which was unveiled this past Saturday during a celebratory day of festivities in Camden, N.J., the hometown of the beloved fighter whose real name was Arnold Cream. The unveiling took place along the Camden waterfront, at the Wiggins Park Promenade, following a 3½-mile parade that featured marching bands and other attractions.
For medical reasons I was unable to attend an event I had very much been looking forward to, but the spirit of the occasion – and the 20-year march from concept to completion for those who wanted the Walcott/Cream statue to be more than just another item on someone's wish list – closely mirrored the ring career of an inspirational figure who fueled the imaginations of so many attendees. Chief among those is Vincent Cream, 61, the grandson of Jersey Joe who spearheaded the drawn-out efforts to raise the $185,000 required to fund the project, which is still not entirely paid for.
"It was an overwhelming moment," Vincent Cream told Boxing Writers Association of America president Joseph Santoliquito, who covered the event for another media outlet. "Everyone who never met my grandfather met him today.
"No one ever dies. He's here with us. When I look at his statue, and you see who's gathered here – white, black, old, young, everyone coming together – his timelessness has come. To persevere for 23 years, it represents who my grandfather was as a man and his fortitude as a person. When you have a dream, it's important to set goals between the dream and the achievement. Every time I brought up the idea of a statue, people would tell me, `Good luck with that.' That was 10 years ago. We achieved it, a little at a time – like my grandfather."
LeVotch, with whom I have long been acquainted, has nearly as long a track record in his boxing-related field as did Walcott, who took his ring nom de guerre in tribute to Joe "The Barbados Demon" Walcott, a welterweight champion whose career ended in 1911. The original fighting Walcott was a hero to young Arnold Cream's father, Joseph Cream, who came to New Jersey from the British Virgin Islands. I first met LeVotch for a story I did on him that appeared in the Philadelphia Daily News editions of July 2, 2003, when he took me through the process of his creation of a 17-inch cold-cast bronze statuette he called The Spirit of Boxing, reproductions of which are owned by any number of boxing notables. His goal, he told me, was to create something more meaningful than the statue of the fictional heavyweight champion Rocky Balboa that was used as a movie prop for 1982's Rocky III.
"It doesn't move me," LeVotch said. "A true piece of art is capable of moving the man on the street. It is an instrument to inspire. It's been that way since antiquity. I have a great affinity for Rodin (that would be Auguste Rodin, the French sculptor, not Rodan, the Japanese movie monster). His The Thinker is a sacrament, if you will, of an inner grace.
"I'm one of those guys who believe boxing is a metaphor for life. I also think of it as an art form. Those who do it well are, in their own way, artists."
In addition to his sculpted improvements of several awards the BWAA presents as its annual dinner, LeVotch's other life-sized commemoration of a boxing life, that of former middleweight champion Joey Giardello (real name: Carmine Tilelli), was unveiled on May 21, 2011, in Giardelli's old South Philadelphia neighborhood. Like Walcott, Giardelli – father of four sons, one of whom was born with Down Syndrome – was more than just a fighter, something LeVotch sought to convey through his art.
"I saw Joey not only as a terrific fighter, but as a father who cared deeply for his disabled son," Carl told me a decade ago. "How do you convey all these different sides of a man in coagulated metal? My challenge was to capture the essence of the man as well as a physical likeness."
Brought to tears by LeVotch's artistic interpretation of who her husband was and what he represented in meaningful ways that extended beyond the ring, Rosalie Tilelli said, "I'm overwhelmed. I call Carl LeVotch my Michelangelo."
Jersey Joe Walcott was demonstrably statue-worthy even if he hadn't moved on from boxing to a full and rich later phase of his life in which he served as the first African-American elected sheriff of Camden County, serving from 1971 to '74, and chairman of the New Jersey State Athletic Control Board until 1984. His wife, Riletta Cream, also was committed to public service as a city educator and county freeholder from 1994 to 2011.
But it is Walcott the boxer who set records inside the ropes that almost certainly will never be matched, much less surpassed. Fighting in an era when there was just one heavyweight champion, not a bunch of alphabet title-holders, he fought eight times for boxing's grandest prize, going 2-6 with two losses apiece to Joe Louis and Charles before he broke through against Charles with that museum-quality left hook in Pittsburgh. Five of those title bouts, incredibly, were in succession. There are more than a few historians who believe Jersey Joe should have won on points in his first go at Louis, in which he floored the "Brown Bomber" in the first and fourth rounds. No wonder Walcott's most ardent fans, even those in his own family, were hesitant to risk seeing him come up short again when he again squared off against Charles in the home stadium of baseball's Pittsburgh Pirates.
"I was 12 when my dad won the heavyweight title and there he is, so real," Ruth Cream, now 82, told Santoliquito at the unveiling. "I remember that night like it happened clearly. I was the only one downstairs at our house with reporters in our living room watching the fight on TV. Everyone else was upstairs in bed because they didn't want to watch it.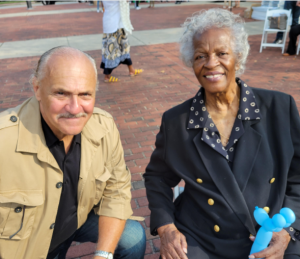 "After my father won, I remember running up the stairs to tell my family, `Daddy won!'"
After a successful defense on points against familiar foe Charles, Walcott, well ahead on points through 12 of the scheduled 15 rounds, was dethroned by Rocky Marciano on a 13th-round knockout on Sept. 23, 1952, in Philadelphia. He fought just once more, this time being stopped in one round by Marciano, before hanging up his gloves with a 51-18-2 (32) record. He was part of the 1990 charter class of inductees into the International Boxing Hall of Fame.
Camden officials are hoping their hometown hero's statue becomes something of a tourist attraction, as is the case with the Rocky statue at the base of the steps of the Philadelphia Art Museum and the 12-foot Joe Frazier statue, created by sculptor Stephen Layne and located outside the Xfinity Live! bar/restaurant in the South Philly sports complex. As splendid as it is, the Giardello statue draws fewer eyes given its location in a less-bustling and attraction-loaded neighborhood.
But in a metropolitan area where bronze tributes to sports stars of the four local professional franchises (Eagles, Phillies, 76ers and Flyers) are fairly commonplace, the statues of Frazier, Giardello, Walcott and, yes, Stallone are at least a signal that boxing, for so long Philadelphia's fifth pro sport and a veritable cradle of champions, is recognizing a part of its past that is worthy of being preserved and treasured.
Editor's Note: Bernard Fernandez, named to the International Boxing Hall of Fame in the Observer category with the class of 2020, was the recipient of numerous awards for writing excellence during his 28-year career as a sportswriter for the Philadelphia Daily News. Fernandez's first book, "Championship Rounds," a compendium of previously published material, was released in May of last year. The sequel, "Championship Rounds, Vol. 2," with a foreword by Jim Lampley, arrives this fall. The book can be ordered through Amazon.com, in hard or soft cover, and other book-selling websites and outlets.
Check out more boxing news on video at the Boxing Channel
To comment on this story in the Fight Forum CLICK HERE