Boxing Notables Lay Bare the Top Storylines of 2019 in Our Newest TSS Survey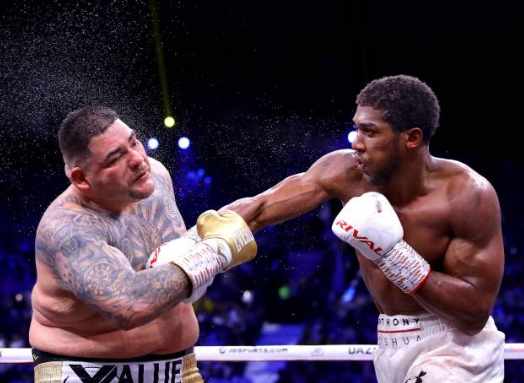 The first quarterly survey of 2020 is in the hopper. We asked our respondents this question: "If you were writing about the year 2019 in boxing, what would you title your article — and why?"
Almost 30 people weighed in with their thoughts. Here are their answers. The respondents are listed in alphabetical order.
MATT ANDRZEJEWSKI — TSS boxing writer: The Content Revolution. In 2019, there was more boxing available through various platforms than ever in the history of the sport. From small club shows in the US to fight cards all across the world, there was an unreal amount of live boxing for diehard fans to watch. And that is just the tip of iceberg as content is expected to grow in 2020. For those who love the sport, 2019 was as good as it gets.
DAVID AVILA — TSS West Coast Bureau Chief: The Year of the First Mexican World Heavyweight Champion as brief as it was.
BOB BENOIT– former boxer, now referee and judge: The Eleventh Round of a Ten-Round Fight. With the first ten rounds this year being very good ones
STEVE CANTON — President of the Florida Boxing Hall of Fame; author: 2019: The Year of the Unprofessional Professional. I would chronicle all those boxers who failed to make weight or never even tried to make weight, those who consistently made excuses to mask their laziness or lack of professionalism and those who talked a good game and didn't produce. The boxers who only talk of how great they are but avoid all opponents who pose a risk and those who cheat (PED's) to gain an unfair advantage would be detailed.
JILL DIAMOND — WBC International Secretary, WBC Cares Chair: Boxing Saves Lives and Also Costs Them. Boxing remains one of the most important tools we can give young people to help them live quality lives. This year, though, we've lost too many pros, and starting with the young, we must up the education on hydration and safety.
DAVID DIAMANTE — renowned ring announcer: Boxing Was Alive and Well in 2019. It's undoubtedly expanding globally and getting stronger. However, the fans must continue to demand the super fights in 2020. The Fight Starts Now!
RICK FARRIS — former boxer, historian, and President and Founder of West Coast Boxing Hall of Fame: The Rise and Fall of the First Mexican Heavyweight Champ. That says it all for my memory of this past year.
BERNARD FERNANDEZ — TSS Mainstay and Lifetime Member of the BWAA; 2020 IBHOF Inductee: The More Things Change, the More They Remain the Same. For several decades, the best possible matchups often did not get made because of Don King's longstanding blood feud with Bob Arum, or because HBO and Showtime were constantly at cross-purposes. Now HBO is out of boxing, but with new broadcast and streaming entities providing more coverage of the sport than ever before, a lot of the familiar barriers are still in place, with different players wielding considerable influence. Arum and Top Rank remain a major presence, but His Hairness, King, has been replaced by Premier Boxing Champions and Al Haymon, as well as Matchroom Sport's Eddie Hearn. DAZN doesn't want to play in the same sandbox with ESPN, the revised equivalent of HBO vs. Showtime, which remains in the game but confronted by more and more powerful adversaries than in the past. And while there was a spate of good fights made in the year about to end, don't hold your breath expecting a welterweight megafight between Terence Crawford and Errol Spence Jr. to happen anytime soon.
JEFFREY FREEMAN (aka KO DIGEST) TSS writer — Attack of the Killer Streaming Apps: How Boxing Went From the TV Screen to the Tiny Screen And How Nobody Can Actually See the Fights Anymore Without Glasses So They Don't Watch Them At All Because Then They Can't Be On Their Phones 24/7 Reading Articles With Super Long Headlines so They Just Put it Down and Fall Asleep Under a Landslide of Commercials They're Being Billed For Monthly.
RANDY GORDON — radio host, writer, former head of the New York State Athletic Commission: 2019: The Year Streaming Took Over
LEE GROVES — writer, author, researcher and CompuBox punch counter: The Streaming Revolution Transforms Boxing Landscape.  Every year in boxing is difficult to condense into just a few words because one in-ring scenario rarely dominates the sport in total ("The Year of the Knockout," "The Year of the Upset," etc.). Therefore, I went with an aspect that covers the entirety of boxing regardless of in-ring results, and, to me, the extraordinary depth and breadth of streaming platforms in boxing is the transformational story of 2019. Yes, ESPN +, DAZN and Facebook Live — among others — existed in 2018, and pay-per-view cards are still around, but, as a whole, fight cards around the globe have been made available on a wide variety of sites throughout the entire year, and it's nearly impossible to keep up with all of them. A big plus is that every single fight on a show can be seen, which gives undercard fighters unprecedented exposure, and an even bigger plus is that these services can be had for a tremendously affordable price compared to the subscription rates of the past, either monthly or per-event. Best yet, the younger generation gets a vast amount of their entertainment from streaming services, and because boxing has been at the forefront of this transition, it should bode well for the sport's future. For once, boxing fans are getting bang for the buck, and this positive momentum in terms of availability looks like it will continue for years to come.
CLARENCE GEORGE — writer and historian: Anthony Joshua Could Eat No Fat. His Opponent Could Eat No Lean. Alternately, Revenge Is a Dish Best Served Fat. Joshua-Ruiz I was more than the Upset of the Year; it was payback for all those overweight heavyweights who came up short against all those lean-mean-fighting-machine pretty boys. Take that, Charles Atlas!
HENRY HASCUP– historian; President of the New Jersey Boxing Hall of Fame:  The Ups and Downs of Andy Ruiz! Andy Ruiz shocked the boxing World twice in one year! First, when no one gave him a chance he came off the canvas to stop Anthony Joshua, who was being regarded as the next Great One, to become the Heavyweight Champion of the World! Then just 6 months later Andy shocked the boxing world again when he came into the ring 15 pounds heavier and in no condition to defend his title and now is regarded as an embarrassment.
CHUCK HASSON — writer, historian: Boxing Makes a Positive Comeback in 2019.
DANNY HOWARD — writer: 2019: The Year We (Almost) Got it Right. Our year in the ring featured shocking upsets, career defining moments and was packed to the brim with spectacular fights and fan engagement was the best it has been in the post- Mayweather era. Unfortunately, shades of the iron curtain have slowly fallen once again as the streaming networks begin to draw the battle lines, executives and media personalities once again aimed to steal the spotlight and the best possible fights that can be made face an insurmountable layer of red tape.
DR. STUART KIRSCHENBAUM — Boxing Commissioner Emeritus, State of Michigan: Raging Bulloney. 2019 marked the year in boxing when the bull hit the fan. We have slowly witnessed the demise of boxing as the king of sports. The one-time boxing fan can no longer name more champions than there are fingers on his hand. It is as impossible to have a conversation with another sports fan about boxing as it is to figure out the crimes Trump committed for impeachment. Most of your major news publications do not have a boxing writer…but just use the wire services. Reporters are so young that they don't even recognize names that come across the news desk of deceased legendary champions or names of inductees into a hall of fame. Musical chairs of champions losing their title on their first defense is commonplace. Bling and entourage have replaced substance and loyalty. Is it so bad that no one has even noticed or yet cared what has happened?  "Yeah….I'm talkin' to you."
JIM LAMPLEY — linchpin of the HBO Boxing announcing team, 2015 IBHOF inductee: My title is The Relentless Tide Of Globalism Strengthens.
ARNE LANG — TSS editor-in-chief, author, historian: I might title it with a metaphor such as The Levee Has Been Breached. In 2019, boxing was suddenly bursting out all over, resulting in many attractive shows going head-to-head with other attractive shows. This was the result of the sport's new economic model with promoters contractually bound to provide a steady stream of fresh content to their live-streaming partners.
 JIMMY LANGE — former boxer and promoter: It Ain't the 80's No More. This might sound negative but it's not intended to be. Many complain that boxing has greatly diminished since the 50's, but it's still great with many outstanding fights in 2019.
RON LIPTON — A member of the New Jersey and New York Boxing Halls of Fame, former fighter, active pro referee and retired police officer: Holding the Big Fights at Madison Square Garden. Other wonderful venues in New York State such as Barclays Center, the renovated Nassau Veterans Memorial Coliseum, Resorts World, and Turning Stone keep big time professional boxing alive and well in the Empire State, yet the illuminating, electric and almost magical feeling that boxing fans visibly experience while attending a Madison Square Garden fight show takes on a life of its own as it certainly did in 2019. In refereeing several shows at MSG in 2019 the magic of it all never leaves me for a moment. Boxing at MSG remained as exciting to me as it did in the early 60's when I attended every boxing show at the old Garden, never missing a prelim.
In mourning the loss of Patrick Day, it comforts me to know that his happiest career moment may have been winning the WBC Continental Americas Super Welterweight belt at Barclays Center where it was my honor to referee him that night.
PAUL MAGNO — author and writer: Business vs. Boxing. 2019 was the year the sport had to battle the business to keep from having its life force snuffed out. With so much talk about the business of boxing and why the best fights couldn't be made, fighters were still able to show why boxing is such a magical sport. Joshua-Ruiz I, Golovkin-Derevyanchenko, Pascal-Browne, Cano-Linares, etc. were fights born out of cynicism and negativity where the will and drive of an underdog– one man with two fists—flipped the script and made for memorable moments. The business of the sport may be preventing some of the biggest and most anticipated fights from happening, but it hasn't taken the spirit from the fighters just yet.
ROBERT MLADINICH— former boxer, former NY Detective, writer, author, actor (see him in The Irishman): Fleeced. Because after the first Ruiz-Joshua fight I was excited about my love affair with boxing being rekindled. It was all taken away in the rematch. Both fights reminded me of all that I love and loathe about the Sweet Science.
RUSSELL PELTZ — venerable Philadelphia boxing promoter and 2004 IBHOF inductee: It was another year in which the promoters who control television did what was best for their own company but not what was best for the long-term health of the sport.
FRED ROMANO — researcher formerly associated with ESPN, historian, author: Here Come the Young Guns: In 2019 a group of exciting young fighters moved forward in their quest to become boxing stars. This cadre of boxers include T. Lopez, D. Haney, G. Davis, R. Garcia and V. Ortiz. 2019 was the set-up year and 2020 should tell us who is legit and who is a product of promotional and media hype.
DANA ROSENBLATT — former middleweight champion of the world, inspirational speaker and TV host: Canelo Alvarez. In 2019, in his defeats of another two fighters that had odds makers questioning the matchups, Alvarez exhibited his dominance of the sport of boxing.
TED SARES — TSS writer:  Viva Mexico. There were/are seven world champions of Mexican heritage at one point during the year—Saul Álvarez, Miguel Berchelt, Leo Santa Cruz. Rey Vargas, Emanuel Navarrete. Juan Francisco Estrada, and Elwin Soto—and, of course, Andy Ruiz.
ALAN SWYER — filmmaker, writer, and producer of the acclaimed "El Boxeo": Why Every Boxing Trainer in The World is Happy. Why?  Because if Andy Ruiz had beaten Joshua again, it would have given license to every aspiring boxer to skip workouts and eat three more desserts.
Observations:
The answers reflected an overview in some cases or turned on a specific event in others.
Andy Ruiz took a piñata–like pounding and that was predictable, but there was surprisingly little mention of the ring deaths that occurred during the year.
A common thread had to do with boxing's new business model with more fights brought to the masses via live-streaming.
While many (but far from all) acclaimed 2019 as an excellent year in boxing, the biggest surprise (to me at least) were the number of potential respondents who have lost interest in boxing. For the most part, these were students of boxing history who recalled the days when the best often fought the best.
Any discussion about the advent of new business models and how they differ from those of yore seemed to go by the wayside for them as modern boxing was simply bypassed. Then again, maybe it IS the advent of such new business models that have turned off so many historians.
In the meantime, what would be the title of your article covering 2019?
Ted Sares can be reached at tedsares@roadrunner.com
Check out more boxing news on video at The Boxing Channel 
To comment on this story in The Fight Forum CLICK HERE
Avila Perspective, Chap. 254: Canelo vs Jermell Charlo in a Battle of Undisputed Champions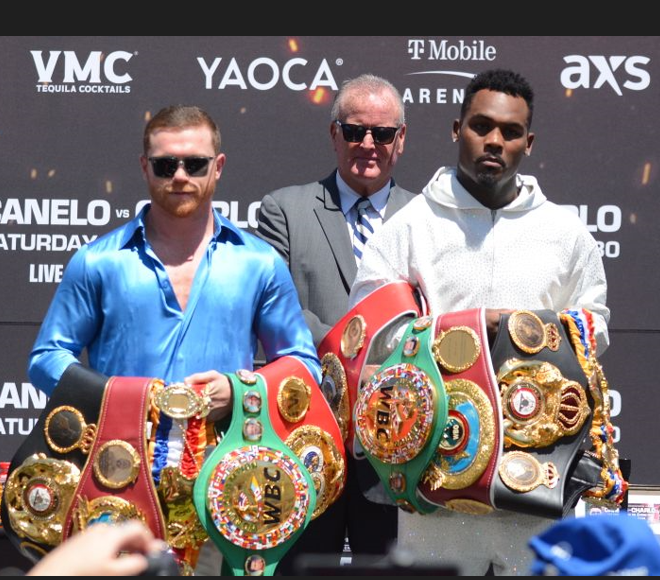 LAS VEGAS-Less than the usual massive crowd gathered for boxing kingpin Saul "Canelo" Alvarez and Jermell Charlo in the desert heat outside of the T-Mobile Arena on Friday afternoon. Usually the weigh-ins are slightly bigger for Mexico's idol.
Is the declining crowd an indicator of Alvarez fans ebbing belief in his abilities?
Still, on Saturday night, two undisputed world champions from differing divisions will collide as Guadalajara, Mexico's Alvarez (59-2-2, 39 KOs) meets Houston's Charlo (35-1-1, 19 KOs) at T-Mobile Arena for the super middleweight world championship. PPV.Com will stream the clash of champions.
This year has seen a hyper-speed uptick in champions fighting other champions, perhaps the result of watching their female counterparts Amanda Serrano and Katie Taylor produce the biggest fight of 2022. This year several marquee collisions were spawned from lightweights to heavyweights.
Or maybe the pandemic lull created a twitch panic among the elite.
Charlo was one of those who had been sidelined while others like Gervonta "Tank" Davis, Naoya "Monster" Inoue and Canelo Alvarez filled their pockets with cash. And others like Devin Haney and Teofimo Lopez gained undisputed glory.
Instead of watching on the sidelines, Charlo decided to make his move for greater glory by attempting to dethrone one of the top pound-for-pound fighters in the world, if not the kingpin of boxing when it comes to money.
"If I accomplish this massive goal, it will be hard to top," Charlo said a few weeks ago during his media workout. "I'll be in the record book with the greats of boxing for a long time."
Risks brings rewards.
Canelo, long a member of the boxing elite, has held his position as the box office king for many years now by taking the daunting risks throughout his boxing life.
"Jermell is right, I have nothing to prove. But this time I have something to prove to him," said Alvarez while in Las Vegas on Wednesday. "He never believed in my skills. He's been calling me out. Now I have an opportunity to show him my skills."
Undisputed super welterweight will challenge undisputed super middleweight in a two-division jump not often seen, except for Henry Armstrong, Roberto Duran and Sugar Shane Mosley. It's the road taken by those who seek to be great.
Both are 33 but the redhead Alvarez has been fighting professionally since he was 15. That's a lot of bullets in the chamber he has already used. Charlo has height, speed and the ability to adapt to different styles. Stylistically, it's a battle that makes even the skeptics take pause.
It all depends on Alvarez's resiliency. Charlo has ring rust, while Alvarez seemingly has lost the hunger. Whose weakness will prove the greater?
"Now is the time for this fight. We're in our primes and at our best," said Charlo. "I wanna shake the doubters off and prove to the world why I"m in this position. There's a reason I made it this far."
Alvarez remembers being as hungry as Charlo.
"I never overlook any fighter," Alvarez said. "I know what he's going to bring and I'm ready."
Undercard
Several other notable bouts are included on the pay-per-view card.
Former world titlists and current welterweight contenders Yordenis Ugas (27-5) and Mario Barrios (27-2) battle for an interim title set for 12 rounds.
Super welterweights Jesus Ramos (20-0, 16 KOs) and Erickson Lubin (25-2, 18 KOs) match skills  in a match that pits a southpaw veteran against an undefeated southpaw from Arizona. For the past three years Ramos has been moving up the ladder and was last seen pounding out highly-touted Joey Spencer. Can he survive Lubin who nearly toppled Sebastian Fundora?
Doors open at T-Mobile Arena at 2 p.m. Pacific Time.
Lampley is back
Legendary HBO announcer Jim Lampley was hired along with ace reporter Lance Pugmire who will co-host the Saul "Canelo" Alvarez versus Jermell Charlo showdown via viewer chat live on PPV.com.
It's the same concept used by Monday Night Football that features former quarterback greats Peyton Manning and Eli Manning in alternative programming.
Lampley returns to boxing after a five-year absence following HBO's yanking of the popular program that vaulted elite boxing to the top behind the likes of George Foreman, Oscar De La Hoya and Manny Pacquiao.
The veteran announcer will be live streaming all the action on media platforms before and during the fight action. He was sorely missed by all who follow the sweet science.
Photo credit: Al Applerose
To comment on this story in the Fight Forum CLICK HERE
Tyson Fury vs Oleksandr Usyk a Go for Saudi Arabia: Date TBA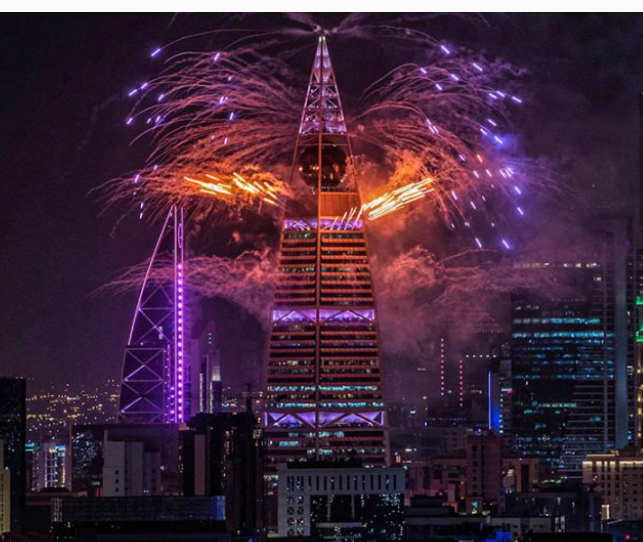 It is now official. Representatives of WBC and Lineal heavyweight champion Tyson Fury and WBO/WBA/IBF title-holder Oleksandr Usyk have come to terms. The Fury-Usyk fight will be staged at Kingdom Arena in Riyadh, Saudi Arabia on a date to be determined. (Speculation centers around Dec. 23.)
Fury vs Usyk is the latest addition to Riyadh Season, a months-long, state-sponsored, city-wide entertainment and sports festival that commences this year on Oct. 28 with the fight between Tyson Fury and MMA star Francis Ngannou serving as the centerpiece of the grand opening ceremony.
A point that will be central to the pre-fight hype is that more than three decades have passed since boxing had a unified heavyweight champion. The last man to be recognized as such was Lennox Lewis who unified the title in November of 1999 when he won a unanimous decision over Evander Holyfield at the Thomas and Mack Center in Las Vegas. Lewis entered the contest sporting the WBC belt whereas Holyfield held the WBA and IBF diadems.
As noted in boxrec, the vacant IBO heavyweight title was also at stake, a fact acknowledged in most British pre- and post-fight reports, but largely omitted from stories in American papers. As for the WBO, which was born the same year as the Florida-based IBO and came to leapfrog past it in credibility, it was out of the loop. Their heavyweight champion was Vitali Klitschko who had won the belt from Herbie Hyde.
The Lewis-Holyfield fight in Las Vegas was a rematch. They had fought eight months earlier at Madison Square Garden. That fight was ruled a draw, a decision deemed so unjust to Lennox Lewis that it spawned a federal investigation.
The tentative Dec. 23 date for Fury-Usyk would be a quick turnaround for the Gypsy King but would give him two months to heal in the event that he emerges from his non-title fight with Ngannou with a facial cut or another issue requiring medical attention. As noted in a story in the London Mirror, the date of Dec. 23 has also been bandied about as the likely date for the resurrection of the aborted fight between Chris Eubank Jr and Conor Benn. Something would have to give and it wouldn't be Fury-Usyk.
To comment on this story in the Fight Forum CLICK HERE
Atlantic City Welcomes the 7th Annual Boxing Hall of Fame Weekend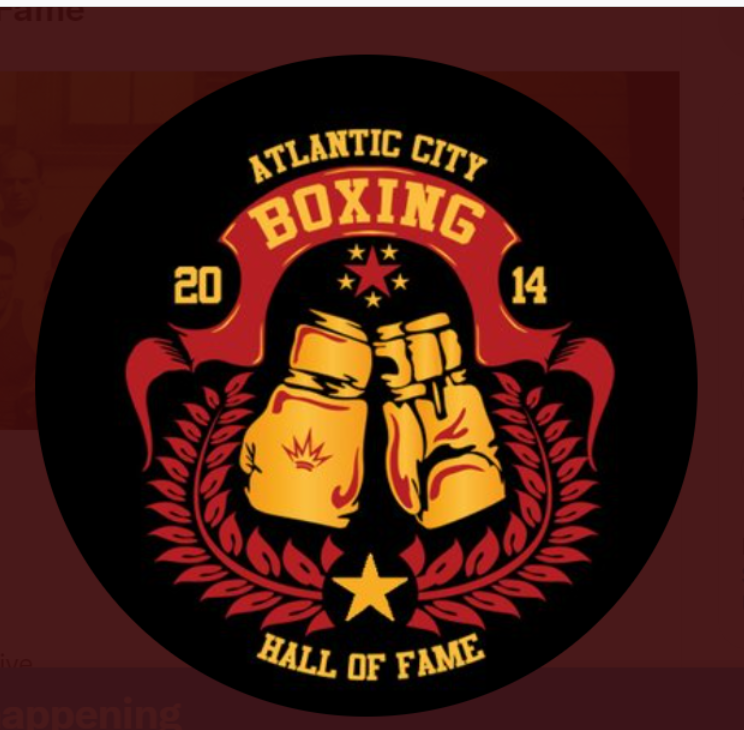 While the world of boxing will be focused on Las Vegas and the mega showdown between two undisputed champions, across the country Atlantic City will play host to the seventh annual Hall-of-Fame Induction Weekend. This year's festivities are highlighted by the celebration of heavyweight boxers that once helped make Atlantic City the leading destination for "big time" fights. At the top of this year's class are names like George Foreman, David Tua, Shannon Briggs, and Pinklon Thomas. With names like these, it's easy to understand why this year's Induction Weekend, now a staple of the city's entertainment calendar, figures to be the best ever.
Ray McCline, a lifelong boxing fan, is the brainchild behind the event which has matured beyond the infancy stage. For McCline (himself a 2022 inductee into the New Jersey Boxing Hall of Fame), creating an entire weekend around the sport in a way that could also benefit the city financially was a no-brainer.
"It's great to see what this weekend has become. It's been a long road from the original idea, but with great support and partnerships, it's been possible," states McCline.
In the past the ACBHOF has had to be as nimble as some of the fighters that they've honored to continue making sure the weekend wasn't lost in the shadows of a city that has dealt with economic struggles. McCline and his staff at the ACBHOF have done an excellent job integrating the history of boxing with the history of Atlantic City. They've done this by offering fans the opportunity to spend more than just one evening immersed in the culture of the sport.
"It continues to grow and get better and that's what it's all about; making this the type of weekend that boxing fans mark on their calendars each year. This year we're fortunate to partner with Hard Hitting Promotions to provide a great night of live professional boxing for fans as well," says McCline. It's the type of addition to an already full weekend schedule that only strengthens the ACBHOF brand.
A partnership with the Hard Rock Hotel and Casino has also been a key to recent enhancements for the weekend of events.
After years of having to adapt the schedule to the schedules of their host properties, having this partnership with Hard Rock has allowed for the ACBHOF to lock in the final weekend of September or first weekend of October which is important because it allows fans to plan out their post summer and pre-holiday schedules without having to skip their trip to Atlantic City. "A major bonus," says McCline. "It was one of the major hurdles that we had to jump over. Integrating Hard Rock and their established relationships in the world of entertainment only benefits both parties."
It's a fact that isn't lost when you see crowds of concert-goers and people arriving in the city for other events enter the Free Fan Expo that takes place prior to the award ceremony.
Which brings us to this year's schedule of events. Tomorrow (Friday, Sept. 29) will be the customary V.I.P opening cocktail reception followed by the live fights at Bally's Casino. On Saturday at Hard Rock is the free Fight Fan Experience which allows fans to interact with legends of the sport from the past and fighters of today and tomorrow. During the evening hours. the actual awards and induction ceremony will take place at the Hard Rock. The weekend activities culminate in a legends brunch on Sunday morning at the Blue Water Grille at the Flagship Hotel.
What's going on in Las Vegas isn't lost on McCline. "This year is going to be great for those attending the induction ceremony at the V.I.P. level. We were able to set up our post ceremony cocktail reception in conjunction with showing the Canelo-Charlo fight. At the end of the day, we're all fans of the sport so why miss a historic fight?"
Just listening to the joy that springs from the voice of Ray McCline when discussing both this year's event and plans for the future is refreshing, especially when one considers all of the roadblocks that he's overcome to bring his vision to reality in the form of a full weekend of celebration.
Note: The main event of the boxing show on Friday is a 10-round contest between super lightweights Branden Pizarro (18-1-1) and Esteban Garcia (16-2). For more information on event tickets, room reservations, and weekend schedules, visit the Atlantic City Boxing Hall of Fame website at: www.acbhof.com
To comment on this story in the Fight Forum CLICK HERE