The Top Ten Heavyweights of the Decade 2010-2019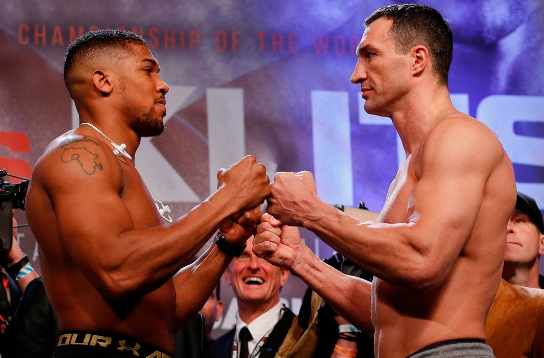 With the decade 2010-2019 now closed and a new one begun, a quick look at the chief champions and contenders of the sport's flagship division seems pertinent. A curious rather than a scintillating decade, it was dominated early by two brothers and late by three fighters as different and divisive and, in some cases, reluctant to meet each other, as can be imagined. Here though, we will look at who these men did fight rather than who they didn't, appraising accomplishments first and foremost as criteria for this Top Ten.
Rankings, a crucial tool for disassembling any period of history, are by The Ring magazine between 2000 and 2002 and by TBRB for all other years.
10 – Luis Ortiz
Peak Ranking:  3 Record for the Decade: 31-2 Ranked For: 40% of the Decade
Here is a complete list of the ranked fighters that Luis Ortiz defeated during the past decade:
Bryant Jennings.
This is horrifying, but it is sadly not that unusual. David Haye managed to defeat zero ranked contenders during the five years for which he was an active heavyweight in the decade, Kubrat Pulev managed just one in the shape of Tony Thompson. There is no more distressing statistic in all of boxing than this, I think: Luis Ortiz obtained a peak rank of #3 and yet he has never proven himself the equal of even a fighter ranked in the top five.
Such is modern boxing.
Three things stand in support of his #10 ranking here: first, both his devastating knockout losses to Deontay Wilder were stirring efforts. Their 2019 encounter, especially, was a performance that felt like dominance with only Wilder's power and, perhaps, Ortiz's ageing legs preventing what would have been a serious upset. Secondly, Ortiz looks the part, at least technically. Behind the 3-day balloon sag of his emotionless visage is a talented fighter. Choosing my words carefully I'll go so far as to say that his economy of movement is the best for any heavyweight from this century, and that covers footwork, defense and punching. The tiny head movements he chose to ditch many of Wilder's punches would bring a tear to the glass eye of any veteran boxing trainer.
Finally, there isn't really much competition for #10. Pulev and Tomasz Adamek were his closest competition for this slot and my preference for Ortiz's understated technical acumen got him over the line.
09 – Andy Ruiz
Peak Ranking: 1 Record for the decade: 31-2 Ranked for: 18% of the decade
Andy Ruiz nips in ahead of Ortiz based upon his achieving the indelible against Anthony Joshua. Briefly, it made Ruiz the planet's number one heavyweight and although his inclusion here was not certain, nor inarguable, it means that every heavyweight who held the number one spot between 2010 and 2019 makes the list.
The rest of his decade was something of a blank, although he came very close to changing that in his December 2016 crack at Joseph Parker. Writing at the time I said that Ruiz had blown a "golden chance" to become the first Mexican American heavyweight belt-holder in a fight that was close enough to have been judged a draw. As it was, Parker squeaked past his rotund opponent with a majority decision win, 115-113 twice and 114-114. Ruiz, who threatened to out-speed a speedster in that fight, bagged all three of the opening rounds for me and forced Parker to sit down hard on his boxing in order to snag the decision.
Had the desperately close twelfth gone for Ruiz and against Parker, Ruiz is facing Joshua in a unification fight instead of as a substitute throwing punches on a wing and prayer. How might history have been different? It's impossible to say although I will readily admit that when I wrote of Ruiz that he "has big fights in his future if he wants them" I didn't have something quite as astonishing as that victory over Joshua in mind. It's enough to squeak him into the ten.
08 – Joseph Parker
Peak Ranking: 3 Record for the decade: 26-2 Ranked for: 39% of the decade
Joseph Parker benefits from a retrospective look at a victory that, at the time, was widely ignored.   When the New Zealander defeated Ruiz it was seen, if it was seen at all, as an embarrassingly narrow victory over an out of shape gatekeeper type who didn't deserve the shot in the first place. Fast forward to Ruiz's destruction of Joshua and suddenly Parker has a rather special victory under his belt.  Notwithstanding his own failed effort at Joshua, it is rather difficult to rank Ruiz ahead of Parker given that Parker toughed it out to beat the American-Mexican over twelve.
So, while it's hard to argue that Parker unequivocally had the better decade overall, he has spent many more months than Ruiz as a ranked fighter and squared off more often against the best. Ruiz, Hughie Fury and Alexander Dimetrenko make for the cornerstone of a rather underwhelming resume though and after posting dual losses in 2018 he beat a hasty retreat for safer waters.
Parker isn't quite out of the game yet though. A 2019 fight with Dereck Chisora was called off after Parker was bitten by a spider and that fascinating contest that can hopefully be rescheduled.
Whether the nicest man in heavyweight boxing can be a force in the division over the course of the next ten years may hinge on the outcome.
07 – Dillian Whyte
Peak Ranking: 3 Record for the decade: 27-1 Ranked for: 19% of the decade
Numbers 7, 8 and 9 come off easy. Parker beats Ruiz and then Dillian Whyte beats Parker. We know which of these three is better and barring wild differences in matched men, who is more accomplished.  Whyte achieved a measure of fame in 2015 with a heart-fueled but failed crack at Joshua when both were making their divisional bones but by early 2017, Whyte had become a heavyweight of legitimate interest and by the end of that year he had legitimized himself as a threat to world level.
Whyte wrought a candidate for fight of the year that December against Dereck Chisora, but the closeness of this vicious contest raised questions of its own. Those questions were answered twice, first by Chisora cracking the rankings and pushing Whyte close again in a glorious rematch, then by further Dillian Whyte contests against the likes of Joseph Parker and Oscar Rivas. What they demonstrated is that the final incarnation of Dillian Whyte is always in good fights.
Even a turgid contest with a weary Mariusz Wach right at the end of 2019 had its moments, for all they were born of an undertrained, overweight Whyte struggling and failing to put away an inferior opponent but proving himself once more the division's deluxe brawler for the decade. Not that Whyte is not proficient, but he isn't using a box and move strategy to stay out of trouble like Parker nor using technical boxing to break down the opposition like Ortiz; rather he is out-thugging his opposition with a combination of persistence, heart and a withering punch.
06 – Vitali Klitschko
Peak Ranking: 2 Record for the decade: 6-0 Ranked for: 35% of the decade
I am something of a Vitali Klitschko fan. I never understood the criticism, during his prime, of his "robotic" style. To me he was a granite-chinned gunslinger, eschewing traditional defensive technique in favor of low-handed high-volume aggression. He came to fight and did so without fear.
He is also principled and intelligent which is why it was so disappointing to see the WBC lead him around by his nose. Vitali went 6-0 between January first, 2010 and December of 2013 when he retired but only one of these "title-fights" was staged against one of the ten best in his division. -Some of his opponents couldn't even be said to be ranked in the top thirty.
Zuri Lawrence victim Albert Sosnowski was likely the low point of this decade, while Cuban prospect Odlanier Solis or Polish veteran Adamek were the high points.
But whether he was thrashing a hapless Manuel Charr or battering Shannon Briggs in one of the ugliest beatings of the century, Vitali looked imperious. There is a very a reasoned argument that despite his limited competition and despite his advancing years he is the very best fighter on this list.
It is a shame he never really proved it.
#6, then, may be a little too high, but the difficulty in visualizing his defeat at the hands of many of the men ranked above or below him enhances his standing.
05 – Alexander Povetkin
Peak Ranking: 2 Record for the decade: 27-2-1 Ranked for: 100% of the decade
Were we ranking fighters here upon their entire careers rather than just on what they did in the last decade, Povetkin would have a strong case for #3. Even in the 2000s he was ranked the #1 heavyweight in the world not named Klitschko at one stage, but it would be 2015 before he found himself in the ring with the long-reigning champion Wladimir.
The beating he absorbed was terrible; he showed heart and rare determination in continuing to take the fight to the champion despite the onslaught that saw him repeatedly dropped to the canvas in the course of losing a wide decision. For many, it would have represented a career-altering thrashing.
But not for Povetkin. "Vityaz" was made of stronger stuff. In fact, he would outlast Wladimir – just like he outlasted Carlos Takam, a ranked and a formidable man one year after his butchery at the hands of Wladimir. In his very next fight he obliterated #10 contender Mike Perez in a devastating right-handed showcase that is one of the most under-watched knockouts on YouTube: click here to help set that right; if you do, keep in mind that Perez had never been stopped before and has never been stopped since.
Povetkin added ranked men Johann Duhaupas and Christian Hammer as he campaigned for a shot at the newest heavyweight star, Anthony Joshua; he got his wish but that attempt ended almost as painfully as his tilt at Wladimir. But Povetkin has come yet again. He was fortunate, perhaps, to escape with a draw against Michael Hunter (another excellent fight) in 2019 but it's a result that keeps him in the game and sees him embark on his third decade as a heavyweight contender.
Consider that Ruslan Chagaev, a former victim of Povetkin's and his chief rival for the title "best of the rest" from the Klitschko era retired five years ago and Povetkin's status as the decade's ultimate survivor is thrown into sharp relief.
04 – Deontay Wilder
Peak Ranking: 2 Record for the decade: 34-0-1 Ranked for: 53% of the decade
Being honest, Deontay Wilder ranking above Povetkin specifically for what they did in the last decade does not sit particularly well with me. I consider the early part of Deontay Wilder's WBC run nothing less than shameful and his being recently introduced at a press conference as having "equaled the run of Muhammad Ali" as a travesty.
It's not that Wilder hasn't done some good work, for he has, but if your number two scalp is that of Bermane Stiverne then it could be argued that you do not belong in the top five for any given decade.  Nevertheless, to my admitted disgruntlement, Wilder's paper record (the best on this list) and that incredible knockout of Ortiz in their recent rematch has slipped Wilder in at the #4 spot by the barest of margins. There is little doubt as to the attribute that has brought him this far.
"Wilder could knock out a bull if he hit it in the head," claims 2015 victim Eric Molina. "If he touches anybody with that right hand, on any part of the head, they're going to dance or go down and go to sleep. It is what it is."
It is. You never know upon who the moth of natural talent will alite and it seems that Wilder is the most blessed heavyweight of this era. It also seemed, for a while, that he might squander that gift, but in facing Tyson Fury, Ortiz, and now Fury again in a forthcoming rematch, Wilder has become the toughest matched heavyweight in the world. He was lucky to escape with a draw in that first Fury fight but make no mistake, he is one victory away from becoming the preeminent heavyweight for the new decade.
Fourth is the absolute highest he can rank for the old one.
03 – Tyson Fury
Peak Ranking: Champion Record for the decade: 20-0-1 Ranked for: 52% of the decade
To tell another truth, Tyson Fury can't be said to have done a great deal more than Wilder in securing the #3 spot for 2010-2019, but two things have him locked above his American rival: first, Fury was deserving of the decision in the first meeting between the two; second, he is the only man on this list to have defeated a lineal champion in that decade. While Fury's own status is confused by his retirement and comeback, there is no disputing the status of Wladimir Klitschko when Fury took his titles from him in his German stronghold. Wladimir was surely past prime when Fury visited him, but it is forgotten now that the notion of Fury's out-boxing him was hardly even considered possible. Fury's brilliance in taking a clear twelve round decision on hostile territory can hardly be overstated.
It has been forgotten, too, in the wake of Anthony Joshua's much more spectacular defeat of Wladimir that Fury beat him first, far less viciously but without the home advantage Joshua enjoyed. In summary, then: Fury is in possession of the single greatest victory from that decade of heavyweight boxing.
Since, he has defeated depression and addiction, or at least fought them to a standstill. No points for that here, but given that he, like Wilder, is undefeated, and that he, like Wilder, has wins in support of his very best that are rather underwhelming, #3 seems the fairest spot.
Probably the world's number one at decade's end, those mental health issues have sadly kept him from contention for the top two spots in an appraisal of all ten years.
02 – Anthony Joshua
Peak Ranking: 1 Record for the decade: 23-1 Ranked for: 48% of the decade
While Fury struggled desperately with his demons, Anthony Joshua rolled in and with consummate professionalism stole his thunder and many of his potential opponents. As a demonstration of excellence – of fistic ability, promotional acumen, media handling – nobody has approached equaling it in the past ten years.
Joshua's management team paid handsomely for their first alphabet strap, bribing Charles Martin to visit the UK allowing Joshua to force him to take the proverbial knee, which he quickly did under heavy fire. Martin had come by his belt after the IBF equally quickly stripped Tyson Fury after he defeated Wladimir Klitschko; Martin was named a challenger for the vacant belt but really that fight was meant to be a coronation for the anointed Vyacheslav Glazkov who damaged his knee so badly during the fight that he hasn't fought since. It was as tortured and ridiculous a path to an alphabet title as has occurred, which is saying something.
Since, and despite much unfair criticism, Joshua has conducted himself with genuine ambition. Dominic Breazeale was deemed underwhelming, but he was, at least, legitimately ranked at #9; Wladimir Klitschko was as dangerous an opponent as the under-seasoned Joshua could have faced and their combat was as thrilling as any from this period. The selection of Carlos Takam was criticized, but Takam was ranked number six and was a late replacement for Kubrat Pulev, who was ranked even higher.  Joseph Parker stood the #3 heavyweight in the world when Joshua clearly out-boxed him, and Alexander Povetkin, for all that he was derided as past-prime, was still ranked at #5.
Then disaster struck. The defeat of Joshua by Ruiz will perhaps become no more than a footnote to a hall of fame career, but it does rule Joshua out as a contender to the #1 spot here. Make no mistake, had he buried Ruiz the first time around rather than requiring a rematch to reclaim his trinkets, Joshua's record would have proven hard to resist. It is a fact that no heavyweight defeated more ranked contenders in the considered years.
01 – Wladimir Klitschko
Peak Ranking: Champion Record for the decade: 11-2 Ranked for: 64% of the decade
While no fighter defeated more ranked contenders than Joshua, only one fighter twice defeated the heavyweight ranked the best in the world excepting himself and that was the mighty Wladimir Klitschko.
He butchered Povetkin in a brutal shut-out in 2013. The following year he crushed the undefeated Kubrat Pulev in five savage rounds. He seemed, in that moment, unassailable.
Wladimir entered the decade the undisputed number one heavyweight in the world, even the return to action of his brother Vitali failing to muddy the waters to any real degree. In the absence of the older Vitali, Wladimir had developed an iron grip on his lofty status, contenders slipping from him like water over a river rock. Wladimir had a reputation for vulnerability, but by the opening of the decade he hadn't been beaten in six years. By the time Fury unseated him in 2015, Wladimir was more than ten years removed from defeat. Few fighters have entire careers as accomplished.
Wladimir did build his inimitable if sometimes frustrating style primarily around weaknesses, however.  He wanted to protect his chin, so he kept his opponents very far away, on the end of his all-time great jab, or very close, on the receiving end of a frustrating habit to clutch and hold. He wanted to protect a gas-tank that had failed him the decade before and so he became perhaps the most complete general the heavyweight division has ever seen. Risk management, control of the ring's real estate and control of the fight's tempo were everything to him.
This frustrated many fight fans but to dispute his dominance of the first half of the decade based upon aesthetics would be fruitless. The unlikely figure of Andy Ruiz ensured that Wladimir Klitschko would be shorn of competition for the #1 spot for heavyweight of the decade 2010-2019 – it is fitting that they nearly bookended the top ten.
Check out more boxing news on video at The Boxing Channel 
To comment on this story in The Fight Forum CLICK HERE
Avila Perspective, Chap. 126: Viva Puerto Rico, Claressa Shields, Canelo and More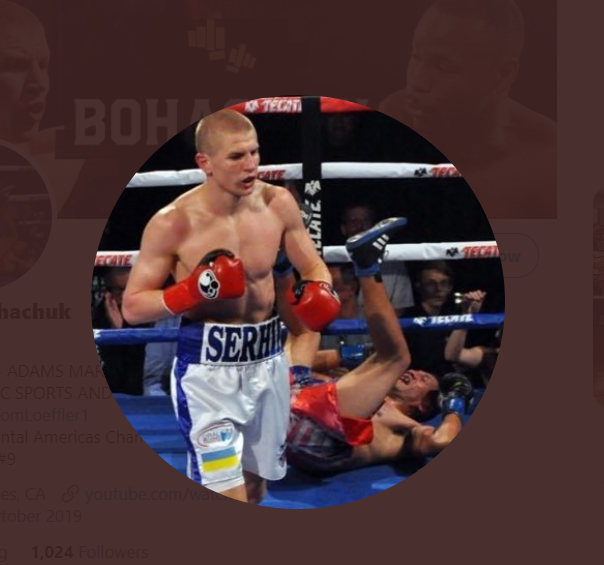 Avila Perspective, Chap. 126: Viva Puerto Rico, Claressa Shields, Canelo and More
In the age of Covid-19 fights get canceled and re-arranged and that's found here in this second attempt to stage Serhii Bohachuk versus Brandon Adams in a super welterweight showdown.
This pairing was first talked about back when the Dodgers and Lakers both won world championships last October. Finally, it's ready to cast off.
Beautiful Puerto Rico will be the locale for Bohachuk (18-0, 18 KOs) when he meets Adams (22-3, 14 KOs) on Thursday March 4, at Felix Pintor Gym in Guaynabo. NBC Sports Network will televise the Ring City USA fight card.
"Flaco" Bohachuk has rampaged through the super welterweight division like a ravenous Ukrainian version of Pacman. Who can stop him?
Adams has fought the better competition including a world title match against Jermall Charlo that he lost by decision less than two years ago.
Other factors exist.
Bohachuk was formally trained by Abel Sanchez in Big Bear Mountain but now works with Manny Robles at sea level. Will it make a difference when he trades blows against the smaller but seemingly stronger Adams?
"We're taking this fight seriously against Adams," said Robles who has trained numerous world champions including Oscar Valdez and Andy Ruiz. "Adams is a very strong fighter."
Bohachuk last fought deep in the heart of Mexico and emerged with a stoppage that saw him scrap with little-known but tough-as-nails Alejandro Davila. Both landed serious stuff but Bohachuk just had more firepower.
Adams says he has seen firepower like Bohachuk's before. He went toe-to-toe with Charlo for the WBC middleweight title and never touched the canvas. He's smaller but more muscular and has fought taller guys most of his career.
This is one of those fights that used to be held at the Olympic Auditorium back in the day. Ironically, there is a documentary that has just been released about those days before it was closed to boxing in 2005.
Added note: Fernando Vargas Jr. will also engage on the fight card. The son of "El Feroz," Fernando Vargas Jr. fights out of Las Vegas and will be in his second pro fight as a super middleweight.
Women's pay-per-view
An all-women fight card led by Claressa Shields takes place on Friday March 5. It will be streamed by FITE.tv beginning at 6 p.m. PT. Price is $29.99.
Shields (10-0) faces her toughest foe yet when she steps in the boxing ring against Canada's undefeated Marie Eve Dicaire (17-0) for the undisputed super welterweight world championship.
Dicaire is a tall southpaw with speed and agility who has defeated several world champions.
Shields is a two-time Olympic gold medalist and former undisputed middleweight world champion and super middleweight titlist who dropped down two weight divisions to pursue this venture.
Also, just added is Marlen Esparza, a USA Olympic bronze medalist, and current flyweight contender.
Esparza (8-1) agreed to fight on the pay-per-view card and meets Shelly Barnett (4-3-2) in a six-round bout set for the super flyweight division. Her last fight took place in October and she handed talented Sulem Urbina her first loss as a pro.
Barnett is a Canadian veteran of nine pro fights including an eight-round battle with Florida's Rosalinda Rodriguez.
Rumor has it that Esparza is getting prepared for a showdown with Mexico's Ibeth "La Roca" Zamora for the WBC flyweight world title later in the spring.
It's a pretty good pay-per-view card that also features Danielle Perkins, Logan Holler and Jamie Mitchell in competitive fights. If you haven't seen women fights, take a look. Shields alone can astonish with her fighting skills.
Canelo
That redhead from Mexico continues to decimate the competition whether its from England, Turkey or Russia. Line them up and let them fly.
Saul "Canelo" Alvarez holds the WBA and WBC super middleweight world titles and was forced to fight the number one contender Avni Yildirim and promptly stomped him out like a bug on the rug.
Fans get upset. They don't understand that ratings exist and with four or five sanctioning organizations all having different standings, a fighter like Alvarez who has two titles is forced to fight fighters ranked number one through 10. But it's just a part of boxing that has to be done.
Alvarez had already skipped Yildirim before to fight Callum Smith for the WBA title which he won by unanimous decision. Now he will be meeting another Brit in Billy Joe Saunders who has the WBO version of the super middleweight title. It will take place on May 8, most likely in Las Vegas. That's Cinco de Mayo weekend. Las Vegas needs the bank. Once again it depends on the Covid-19 situation.
Off topic, Canelo recently had an exchange with Claressa Shields who posted on social media that the Mexican redhead is one of her favorite fighters. She likes working on technique and posted one of her workouts where she is hitting a heavy bag with a combination that she saw Canelo use.
Canelo saw it and gave her a few tips. Champion to champion. That was kind of cool.
Farewell to L.A. Favorite
Featherweight contender Danny Valdez passed away on Sunday February 28 in Los Angeles. He was 81.
Valdez held the California Featherweight title when the state championship was not easy to gain. He also vied for the world title against Davey Moore in April 1961 in Los Angeles.
Many of his battles took place at the vaunted Olympic Auditorium where he fought the likes of Gil Cadilli and Sugar Ramos. Back in those days there was no better place to fight than the Olympic. But Valdez did engage in battles at Wrigley Field and the Hollywood Legion Stadium too.
Though Valdez fought up and down the West Coast in Oregon and California, he primarily battled at the Olympic Auditorium, a total of 24 times in all. If you ever watched a boxing card at the Olympic, it was a magical place.
Fights to Watch
(All Times are Pacific Time)
Thurs. 6 p.m. NBC Sports Network Serhii Bohachuk (18-0) vs Brandon Adams (22-3)
Fri. 6 p.m. FITE.tv.  Claressa Shields (10-0) vs Marie Eve Dicaire (17-0); Marlen Esparza (8-1) vs Shelly Barnett (4-3-2); Logan Holler (9-0-1) vs Schemelle Baldwin (3-1-2); Danielle Perkins (2-0) vs Monika Harrison (2-1-1); Jamie Mitchell (5-0-2) vs Noemi Bosques (12-15-3).
To comment on this story in the Fight Forum CLICK HERE
Ramirez vs. Taylor Adds Luster to an Already Strong Boxing Slate in May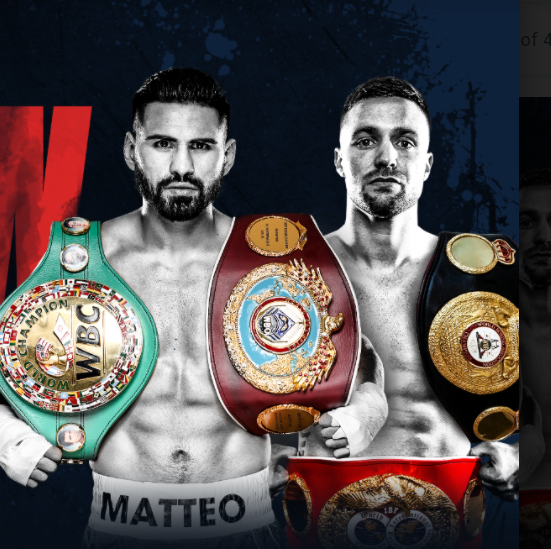 Boxing will heat up big-time in May. Canelo Alvarez will defend his WBC 168-pound title on May 8 against Billy Joe Saunders. Two weeks later, WBC/WBO 140-pound champion Jose Ramirez (26-0, 17 KOs) meets his IBF/WBA counterpart Josh Taylor (17-0, 13 KOs). Teofimo Lopez's title defense against George Kambosos may transpire in May and now there's talk that Manny Pacquiao will also return in May with Mikey Garcia in the opposite corner.
The Ramirez-Taylor fight was announced today (March 2). The match between the undefeated belt-holders, both former Olympians, will produce the fifth unified champion of the four-belt error. Middleweights Bernard Hopkins and Jermain Taylor, junior welterweight Terence Crawford, and cruiserweight Oleksandr Usyk are the only boxers to have held this distinction.
Ramirez vs. Taylor will be on ESPN. The fight appears headed to an MGM Grand property in Las Vegas. The T-Mobile Arena, the city's largest indoor sports arena, is likely in the running. The arena houses the city's professional hockey team, the Golden Knights, which played their first game in many moons with fans in attendance on Monday. Attendance was capped at 15 percent of capacity and the game was a "sellout" with all 2,605 available seats attracting occupants.
Josh Taylor, who made his pro debut in El Paso, of all places, will be making his second appearance in Las Vegas, assuming the fight transpires there. The Tartan Tornado appeared at the MGM Grand Garden on Jan. 28, 2017, on a card topped by the WBA featherweight title rematch between Carl Frampton and Leo Santa Cruz. Taylor and Frampton then shared the same trainer, Shane McGuigan.
In the words of Bob Arum, "Ramirez vs. Taylor is the best boxing has to offer, two elite fighters in the prime of their careers colliding in a legacy-defining matchup for the undisputed championship of the world. It's a true 50-50 fight…."
In boxing, unlike other sports, anything under 2-to-1 is basically a "pick-'em" fight, so Arum isn't far off the mark. For the record, however, the first betting lines to appear show the Scotsman the favorite in the 7-to-4 range, a price obviously based on the assumption that the fight will be held in Nevada, or at least anywhere other than Glasgow or Fresno.
Ramirez didn't look sharp in his last outing when he scored a majority decision over Victor Postol at the MGM Bubble. Ramirez said he was burned-out after a long training camp – the fight was postponed twice – and said he thought the sterile atmosphere affected him; he was used to feeding off the energy of a crowd. Josh Taylor also had a tough time with Postol when they met in a 12-round bout at Glasgow on June 23, 2018 (the gritty Ukrainian is a tough nut to crack), but one would not have gleaned that from the scorecards which were soaked with hometown bias.
Josh Taylor's last fight was at fan-less York Hall in London. The Scotch southpaw was entitled to a breather after his epic encounter with Regis Prograis and the IBF had just the ticket in mandatory challenger Apinun Khonsong. Taylor dismissed the overmatched Thai in the opening round with a body punch. This was Taylor's first fight with new trainer Ben Davison.
The last time that Arum called an upcoming match a 50-50 fight, he was hyping the all-Mexican showdown between Miguel Berchelt and Oscar Valdez. That was no 50-50 fight, Berchelt was a solid favorite, but as it turned out, the pricemakers had underestimated the underdog who delivered the goods in a wildly entertaining skirmish.
On paper, Ramirez vs. Taylor will also be a very entertaining affair.
Check out more boxing news on video at the Boxing Channel
To comment on this story in the Fight Forum CLICK HERE
From the Desert, Jack Dempsey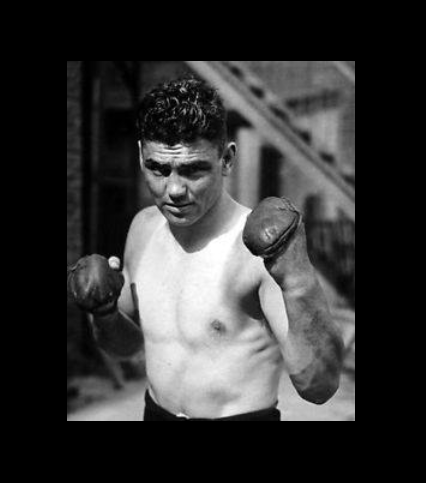 Jack Dempsey, who has been matched by Jack Goodfriend to fight at the Hippodrome Monday, May 31 is expected to arrive from Reno within a day or two.  The match will be a ten round contest and preceded by a couple of good preliminaries. (The Goldfield News, May 22nd, 1915.)
In May of 1915 Jack Dempsey found himself trapped in Nevada and between purses. Fifty miles from his payday with no rail to ride, he walked out of the desert and into Goldfield, stuck the bewildered promoter for an advance and hired a sparring partner, knocked the sparring partner out and hired another.
Walking in ninety-five-degree weather can be dangerous for even an experienced athlete, but it seemed to agree with Jack. He had marched into Goldfield to meet a light-heavyweight named Johnny Sudenberg, a game but limited battler who had for the first time strung a decent run of wins together, all of them fought in the desert Dempsey travailed on foot. Dempsey had scored a series of knockout wins in Salt Lake City, enough that his name was known and interest in his proposed match with the local man stoked.
"Jack Dempsey, the husky Pueblo middleweight, who will meet Johnny Sudenberg at the Hippodrome next Monday night in a ten round bout arrived in camp this morning," reported regional press. "Several local men have seen Dempsey in action…and all [are] united in the prediction that Johnny had better be 'right' when he crawls through the ropes."
It speaks of boxing's burgeoning's status in the United States that there were two gymnasiums in Goldfield capable of staging training. Dempsey worked out at the Unity Club, little more than a middleweight, perhaps not least because of his fifty-mile travail through the desert earlier that week. He boxed a local footnote named Dick Trounce and he may also have boxed some rounds with the world class bantamweight Roy Moore.
Sudenberg, stung by assertions that it was Dempsey, not he, who was the puncher in the fight, bristled and demanded of himself a knockout while training down the street in the Northern Gymnasium.
There is a divergence now between Dempsey's recollection of the fight and the newspaper reporting of the day. Before the fight, although he may have shared a ring with Jack Dempsey, not known for his tender attentions of even much smaller sparring partners, Roy Moore advised his sparring partner to steer clear. "Don't slug with Sudenberg.  He's awful strong. Stay away from him."
Dempsey claims to have dismissed this advice, telling Roger Kahn, author of A Flame of Pure Fire, that the match was a brutal slugfest from the first. Local press though reported on a fight that was marked by cautious sparring early, and that after "feeling each other out" for two rounds that Dempsey dominated, it was Sudenberg who changed the pattern and "owing to the greater height and reach" Dempsey possessed, brought the fight to the inside. A fine battle resulted and one that saw Dempsey descend into total chaos for the first time, a feeling that would become as familiar to him as slipping on a pair of old shoes.
"I just kept swinging. Sometimes I think I saw a face in front of me, sometimes I didn't. I kept swinging."
Dempsey claimed he could remember nothing after the fifth.
A rematch was not immediately slated, but the failure of a potential Sudenberg opponent to deliver on a sidebet let Dempsey back in just days later. Dempsey moved a bit further north with the purses, his second battle with Sudenberg staged in Tonopah. Still years from the three-ringed circus his career would become, there was interest surrounding the young scrapper who trained for the fight in the town's casino. Tonopah was a young but bustling setting, festooned with banks and lawyers and saloons as money poured in from Nevada's second largest silver strike. By 1920 they had pulled $121m out of the ground and Dempsey was there to pull out his own piece.
"A great many were dissatisfied with the decision last Monday," wrote the Tonopah Daily upon the fight's announcement. "Dempsey gave Sudenberg the best fight he has had in this part of the country."
Sudenberg, who seems to have been a prickly character, held the power in his relationship with Dempsey and so clearly backed himself to win a rematch. A fascinating aspect of the fight is their respective sizes. Dempsey was referred to as a middleweight in the earliest dispatches surrounding the fight, but in the ring made an impression upon ringsiders as the bigger man. Taller, rangier, it is possible he was already the heavier of the two or it may be that his trek through the surrounding desert left an early impression of litheness which slipped away as Dempsey, holding cash, boxed and ate his way to a size advantage during the build-up. The Goldfield News described him upon entering the ring for the rematch as looking "more like an overgrown schoolboy than a fighter" as he stepped on the canvas before noting wryly that he "proved otherwise."
The fight quite literally drew from miles around, with "Goldfield well represented at ringside" and "eight to ten auto loads" appearing from nearby mines. Dempsey grabbed their attention early, a man you will recognise, coming out of his corner like a rocket and deploying what the Tonopah Daily Bonanza named "Dempsey's mass attack," presumably an early incarnation of the terrible beating he would inflict upon Jess Willard in Toledo with the world's title at stake. Indeed, Sudenberg does appear to have visited the canvas in that first round, but Dempsey, over-eager, under-seasoned, missed with key punches following up his advantage and the canny Sudenberg survived a round of murderous intent.
Papers also report the use of straight punches by Dempsey, that he preferred range and looked to that superior range to dominate. Early Dempsey contests fascinate me in that they repeatedly throw up this story, of a fighter who at just 6'1 was able to dominate most of the desert's pugs with height and reach. Here he plays the role that would later be played by Willard, Carl Morris and Fred Fulton, longer men trying to control the range while Dempsey tormented them with slips and punches.  Here it was Sudenberg who in the third and fourth seemed to do something of a job, getting inside and hitting to the belly while the two accused each other of low blows.
Dempsey is a victim of some criticism over his own use of low blows, alleged or otherwise, in huge fights with Tommy Gibbons and Jack Sharkey. It should be remembered always that he learned his trade in spots like Tonopah and Goldfield where local referees were not sympathetic to pleas for justice to be dispensed. Dempsey fought like a fistic savage because he was raised as one.
After just four rounds in Tonopah, he was tired, feeling the effects of a difficult month and a fast fight. "Dempsey takes punishment well and ducks cleverly," noted The Bonanza, while The News saw Dempsey holding on a good deal more in the second half of the fight.
By round eight, Sudenberg began to show the effects of Dempsey's right hand which he worked "like a sledgehammer" while Sudenberg "lands heavily on Dempsey's digestive apparatus." At the final bell the two worked one another mercilessly in search of the decision, but they were greeted by a draw.
Under a more modern ruleset I suspect that Dempsey would have received the nod. He crushed Sudenberg in the early part of the fight and more than matched him late, but with the referee acting as a single judge, draws in fights where a winner was not inarguably apparent were common.  Fighters expected it and pressmen expected it, which is perhaps why some of those in attendance saw the result as eminently reasonable. Dempsey clearly landed the better shots, but Sudenberg was rewarded for his gameness in "carrying the fight" a tenet of the era.
Dempsey had impressed though. "In Dempsey, who gives the promise of developing into a heavyweight," stated The News, "there is room for a world of improvement, and with the experience he will gain during the next few years he should make a formidable opponent for any scrapper."
Portentous words.
When Dempsey left Tonopah – history does not record whether he walked out – he was mere days from his twentieth birthday, an overgrown schoolboy appearing on the good end of draws against older, more experienced men, already determined to become heavyweight champion, already of the belief he would become one. History tells of a third fight between he and Sudenberg the following February, a more mature Dempsey thrashing a cowed Sudenberg in two rounds.
I spoke to Dempsey scholar and author of the outstanding In The Ring series, Adam Pollack. "Didn't happen," was his verdict.  "I am certain it didn't take place."
It is nice to have this one cleared up. Dempsey did not need to defeat Sudenberg to leave him behind. Dempsey, like any heavyweight champion has his obsessed fans – among them the men who developed a single thin thread concerning a third Sudenberg match and turned it into a truth that was reported in A Flame of Pure Fire and elsewhere – and obsessed haters, but there is no denying what he did. Irresistible and eternal, people will generate and propagate myths about Jack Dempsey for as long as there is fighting.
This story is about his beginnings – see the single-minded determination that saw him walk fifty miles through a desert? See the legendary fast start in the second fight? The mid-round sag that would lead Jack Johnson to label him a three-round fighter? His bending of the rules? Then again, what of his seeming determination to box against a smaller opponent? This was something he abandoned in time to avoid disaster against geniuses like Tommy Gibbons although it would not be enough to save his weary legs from Gene Tunney's escape.
Dempsey's matches with Sudenberg were his emergence from the desert in more ways than one.  They were where his pursuit in earnest of the world's heavyweight title began. These were his first major steps outside of Salt Lake City where his ambitions were as penned as Sudenberg's were in the desert; the defining series of an emergent Jack Dempsey.
Check out more boxing news on video at the Boxing Channel
To comment on this story in the Fight Forum CLICK HERE