Saul "Neno" Rodriguez Returns to RGBA to Reload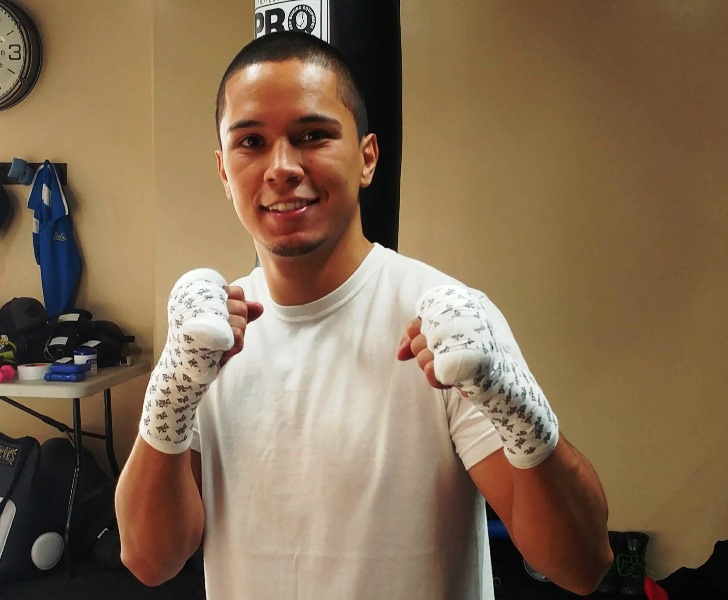 Several years ago, Saul "Neno" Rodriguez was tabbed best new prospect by British journalists and was involved in a tug of war between rival boxing promotion companies vying for his services, but then came that day:
"I got caught and got sloppy," said Rodriguez.
Getting sloppy might be satisfactory for actors, singers or painters, but in the world of prizefighting it can lead to a knockout loss in front of a nationwide television audience. It can also lead to losing a promotional contract with Top Rank.
That all occurred on June 28, 2019. For Rodriguez, that was a night that will live in infamy.
The lean machine-gun punching fighter who looks like a 16-year-old lost his promoter and ranking when he exchanged bombs with Mexican fighter Miguel Angel Gonzalez and was stopped in the third round at Pechanga Resort and Casino in Temecula.
It was a furious firefight and after 24 previous battles this time the dice rolled for the other guy.
Armed with redemption in his soul, the 26-year-old Riverside native Rodriguez (24-1-1, 18 KOs) won by knockout last Saturday in Texas and is eager to reclaim his place among the top prizefighters in the world without a world title.
Now he is a full-fledged lightweight.
Returning to the upper ladder of respectability and recognition takes time and refinement. There can be no slip-ups while re-building one's reputation. But understanding that also takes self-evaluation.
"I need to work on my defense," said Rodriguez quickly.
Rodriguez realized he needed to start over and had found success working with Robert Garcia and family. When the Riverside boxer first turned professional it was under the guidance of the Garcia family then led by Eduardo Garcia. They call him "Big G" and he is the father to Mikey and Robert and one of the geniuses of the sport.
"I learned a lot under the Garcias especially defense," said Rodriguez who made a call and was accepted back to their fold.
Return to Normalcy
As an amateur Rodriguez was known for his flashing power and knockout wins. Despite head gear and thicker gloves, the skinny Riverside teen exploded on opponents and wrecked anyone in front of him. Crowds would gather anytime he would enter a boxing ring to see how he would perform.
The Garcias are always on the hunt for talent and during one of the amateur tournaments they spotted Rodriguez and invited him to their camp. Back in 2011 the Garcia's gym was still located in Oxnard, though both Eduardo Garcia and Mikey Garcia had already moved to Riverside County.
Rodriguez was signed and though he still occasionally trained in Riverside, he would also train in Oxnard.
"I lived with the Garcias when I trained in Oxnard," said Rodriguez. "They always treated me well, like family."
From 2011 to 2016 the Riverside fighter ripped through opposition beginning with a one round destruction of a fighter named William Fisher at the Commerce Casino. Rodriguez walked in with a tight guard, chin tucked in and fired blows in a blur. The fight lasted less than a minute but those in attendance knew Rodriguez was special.
When Rodriguez's contract with Top Rank neared the end, the Robert Garcia Boxing Academy in Riverside was already built and most of his team moved there. One day Floyd Mayweather walked into the gym to take a look around and get acquainted with a few of the young fighters including Rodriguez.
Near the end of December 2016 Mayweather visited Rodriguez again with an offer that could not be beat by rival promoters. He signed with Mayweather.
Another problem was the managerial aspect. Rodriguez decided he did not need a manager and instead parted ways with his former manager and also the Garcias who co-managed Rodriguez.
"We left on good terms, there were no bad feelings," said Rodriguez.
Things didn't pop with the Las Vegas-based promoter though not that they didn't try. It's just different when promoters have large television contracts. Mayweather Promotions did not have the clout to keep Rodriguez busy and he waited and waited.
Those few times Rodriguez entered the ring he looked out-of-sync and exposed. The tight guard was gone, the look of a hunter was replaced by a calm but less confident face of an inspector.
Rodriguez asked Mayweather Promotions to release him from contract and they did. After some months of lobbying, Top Rank re-signed Rodriguez and he competed on a Texas card and promptly won by second round knockout over Claudio Tapia in El Paso on November 2018.
Another win in Fresno on the undercard of Jose Carlos Ramirez title defense a year ago kept him busy. But four months later he returned to the boxing ring to perform in front of friends, family and fans at nearby Temecula. He lost the firefight and all of his many supporters were crushed.
One of those watching the fight was former trainer Robert Garcia.
"He'll come back. A loss doesn't mean its over," said Garcia that night. "He is too good to not come back."
The good ones always come back.
When Roberto Duran was kayoed by Tommy Hearns in 1984 many felt his career was done. But the Panamanian-Mexican returned at age 37 to knock down and defeat Iran Barkley for the WBC middleweight title in 1989. It was one of the most shocking upsets in the decade. Duran would fight another 12 years until he was 50 years old.
Of course, not everyone can be like Duran but many others have returned from knockout defeats like Manny Pacquiao, Tommy Hearns, Marco Antonio Barrera and others. The good ones find a way.
Reloading
Several months ago, Rodriguez realized that under Garcia's family guidance he was at his best form and asked to return. The Garcia's consented and now the Riverside lightweight feels comfortable.
"It was never bad between us," said Rodriguez who actually lives close to the Robert Garcia Boxing Academy in Riverside. "It has changed a little, there are more fighters."
One huge perk of training at RGBA is the abundance of talented fighters at camp on any day. It's basically an army of three dozen elite prizefighters that spar each other at a moment's notice under the guidance of the Garcia family consisting of Robert, Mikey, Robert Jr. "Pita" and of course the patriarch Eduardo.
Their combined boxing knowledge provides staggering results.
When Rodriguez returned, on one particular day, he was told to spar several of the younger undefeated fighters near his weight class. His instructions were clear: do not let them hit you cleanly.
"They just wanted me to use my defense and movement," said Rodriguez. "They know my offense is there but I needed to be more defensive. I sparred some of the guys and just moved around and wasn't allowed to punch back hard. It's good practice."
Since Rodriguez departed several years ago a few new faces have arrived including world champions Jose Carlos Ramirez and Abner Mares and also Vergil Ortiz Jr.
"They're real cool guys," said Rodriguez of the champions.
Of course, Mikey Garcia remains an integral part of the RGBA camp and a week ago was back at work showing his talent in a decisive win over the much bigger Jessie Vargas. It was a powerful demonstration and witnessed by many of the RGBA army who watched.
"That's why he's one of the best," said Rodriguez. "He is going to surprise the other welterweights."
Rodriguez feels he's back where he belongs and ready to reload on the talented lightweight division.
"Yes, there is a lot of talent in the lightweights with guys like Devin Haney and Ryan Garcia," said Rodriguez. "I like that. It's my time."
Time to resurface.
Check out more boxing news on video at The Boxing Channel 
To comment on this story in The Fight Forum CLICK HERE
What's Your Favorite Boxing Match? Rigby-Ayers Tops My List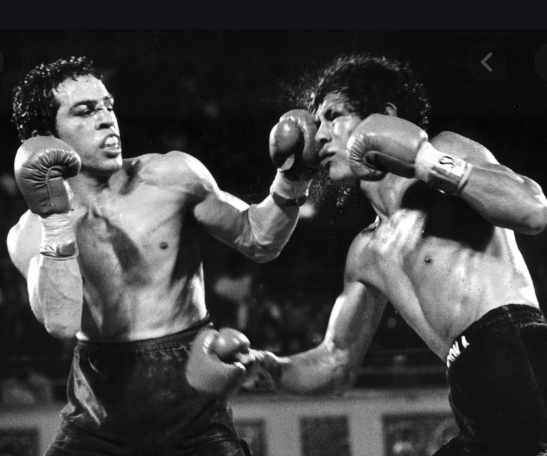 Many count Castillo vs. Corrales (2005) as their favorite. Fans of an earlier generation were partial to Graziano vs. Zale (1947), Pep vs. Saddler (1949), DeMarco vs. Basilio (1955), and Durelle vs. Moore (1958). The "War" between Hagler and Hearns (1985) rightfully tops many lists. When Hearns came out fast at the opening bell only to be met by a bald-headed monster, it was spine-tingling electricity at its best; it was anticipative mayhem.
Jorge Castro–John David Jackson (1994) was high drama. Morales-Barrera (2000) and Vazquez-Marquez (2008) showcased Mexican fighters who combined technique with a brawler's proclivity and that amounted to an atomic cocktail. Mancini vs. Frias was short but furious.
Bobby Chacon's 1982 battle with Rafael Limon, the most compelling and memorable of their four fights, was a classic and Chacon's battle the next year with Cornelius Boza-Edwards was legendary. The first Gatti vs. Ward is at the top end of many memory banks and, of course, Ali's bouts with Frazier and with Foreman are up there along with the frenzy of Pryor vs. Arguello (1982).
Lyle and Foreman exchanged bombs and knockdowns in 1976. Then in 1992, Michael Moorer and Bert Cooper did the same. These two brawls could easily be someone's favorite. However, the Nardico-Norkus eight knockdown Pier Six in 1954 was quintessentially old school and it is on many leaderboards. Under the radar Muriqi vs. Ahmad (2002) was new school but could be any school for its back-and-forth mayhem.
The Tommy Morrison vs. Joe Hipp slugfest in Reno in 1992 was "bone crunching." Morrison's jaw and both of his hands were broken, but Joe lost via a 9th round comeback stoppage by the "Duke." Not to be outdone, Hipp suffered a complete shattering of his cheekbones.
Bruce Curry and Monroe Brooks put on their own version of "To Live and Die in LA" in 1978 at the Olympic Auditorium. For those who witnessed the fifth round of the incredible Somsak Sithchatchawal vs. Mahyar "Little Tyson" Monshipour savagery in 2006, Brooks-Curry was like that for almost nine full rounds. Neither man died in L.A.; they both lived on, but in different ways.
Thus, it seems that every serious fan, aficionado, or writer has that One favorite fight, the one that is indelible and is locked into the memory like concrete. Here are several on my list:
Lee Roy "Solid Gold" Murphy vs. Chisanda Mutti (1985)
One of the most unique happenings in a boxing match occurred in Monte Carlo in 1985 when Chicagoan Lee Roy "Solid Gold" Murphy (the IBF cruiserweight titleholder) and rugged Zambian Chisanda Mutti simultaneously scored brutal knockdowns in the waning moments of the fight. A badly hurt Murphy barely beat referee Larry Hazzard's count while Mutti remained down and was counted out. The crowd was up and roaring in disbelief. Mutti had to be helped from the ring.
This was no Rocky movie; this was real and unforgettable and it came after an 11th round that had to be seen to be believed. In fact, the entire fight involved seesaw exchanges that were of the career-ending type.
Carl Thompson vs. Ezra Sellers (2001)
"Thompson looks to be hurt by every shot he takes, but then again so does Sellers."—Spencer Oliver
High up on my list is Carl "The Cat" Thompson vs. the late Ezra Sellers, a classic match in 2001 (with the somewhat recalcitrant but prime Steve Smoger refereeing) that involved at least six official knockdowns; Thompson hit the deck four times, Sellers twice. This was no boxing match but rather a no-holds-barred fight between two very exciting punchers.
Going into the third round, both men had been staggered and dropped hard; both were on the verge of being put to sleep. Finally, Sellers became the Sandman when he KOd The Cat in the fourth round with a crunching counter right hook, ending a winning streak that started after Thompson lost to Johnny Nelson in 1999. Thompson had been knocked down many times, but he always got up. This time he was separated from his senses and sent to Feline Dreamland. He finally rose from the canvas to the applause of the stunned and worried crowd.
My Number One: Michael Ayers vs. Wayne Rigby (July 1, 2000)
"Squinting at features even more battered than his own, Michael Ayers could tell from the look of resignation in Wayne Rigby's eyes that his opponent was finished. The fire which raged fiercely for 10 rounds had been doused. Then, with Rigby helpless and American referee Arthur Mercante Jr. hesitating, came a moment unique in boxing." — Mike Lewis, The Telegraph
…a credit to the sport f—– nearly brought me to tears i would've emptied my pockets and thrown it in the ring. — poster named Tony Stephenson
It was a shining example of the old fight game at its noble best. — Mike Casey
This bout, which occurred at the Bowler's Arena in Manchester, UK, had all the ingredients for a classic Brit dust-up and it didn't disappoint. And like Mutti-Murphy, it also involved unique happenings. The participants were late-substitute Wayne Rigby (17-5) from Manchester and Michael "Shaka" Ayers (28-3-1) from London. "Shaka" was the IBO lightweight titleholder.
On paper, Ayers, a stylist, looked to be the strong favorite. In fact, the accomplished Ayers had stopped the highly rated Colin Dunn in 1996. But the Mancunian challenger Rigby came to fight.
In the early going Rigby started fast showing surprisingly fast hand speed and a punishing right uppercut that he landed repeatedly. Things heated up in the third round as both men exchanged bruising shots, but Rigby was dictating the action to this point.
In the 4th round, Ayers fought back using a variety of punches behind a good jab and tightened things up. Then, in the 6th, "Shaka" put the lad from Manchester down with a beautiful straight right, but he failed to close matters.
Rigby came storming back in the 7th as both men engaged in mutual savagery, but Ayers managed to get in two crunching blows just before the bell that probably won the round for him. Rigby was fortunate the bell rang.
Again, showing great recuperative powers in the 8th round, Rigby drilled Shaka with every punch in the book and finally landed two hammering left hooks that sent the Londoner to the canvas like he had been hit with a Bobby's sap. Somehow, someway, the tough champion, who was in danger of being stopped for the first time in his long career, got up and signaled to Rigby at the bell that he had indeed been rocked. Mutual respect and uncommon sportsmanship was now in play. What else was in play was that Ayers was at risk of losing to a man, albeit a former British champion, who had taken the fight on short notice.
Ayers also showed his ability to recuperate as he came out fast in the 9th, but the round was Rigby's as he forced the action with straight rights, hooks and uppercuts to the rousing approval of his hometown fans. However, he expended valuable energy in the process. Both men continued to engage in malefic violence. Ayer's mouth was bleeding and Rigby's eyes were badly bruised.
The first half of the tenth round was even as both combatants continued to engage in what had become a closet classic. Ayers then began to use effective stinging right crosses and right leads. He took control with 1:26 left and accelerated his assault until the gallant Rigby found himself with an empty tank.
Then it Happened!
With only 29 seconds left, Ayers signaled to Mercante that the fight should be stopped, but for some inexplicable reason Mercante was not responsive. Ayers then pummeled his helpless and badly bloodied opponent until both men signaled that enough was enough, touched gloves, and headed back to their corners. This occurred with just 14 seconds left.
It was a rare moment of poignancy that made those who witnessed it feel chills run down their spines.
Mercante finally put his arms around Rigby to officially halt the fight, but the two noble warriors had already taken away that important responsibility from him. In fact, Mercante's potentially dangerous hesitation could well have resulted in Rigby taking career-altering punishment.
As Mike Lewis writes, "Dropping their hands, Ayers and Rigby decided there and then that this memorable bruising battle was over. They touched gloves, nodded at one another and headed back to their respective corners. [It was] an extraordinary finish to an extraordinary contest. Hardened Manchester ringsiders had never seen anything like it.
"Barry Hearn, my manager, said it was eerie," recalled the then 36-year-old Londoner Ayers of his remarkable victory which went into the books as a TKO. "It was almost as though Wayne and myself had communicated through telepathy. Somehow he got it across to me that he'd taken enough and I stopped."
But the very best quote came from Jerry Storey, Ayers' Irish trainer, when he said, "Those two guys showed boxing still had a soul."
Like most, I keep my own list of favorite fights. This one is at the top.
What's yours?
Ted Sares can be reached at tedsares@roadrunner.com
To comment on this story in The Fight Forum CLICK HERE
The Case for Marlon Starling: Why "Moochie" Belongs in Canastota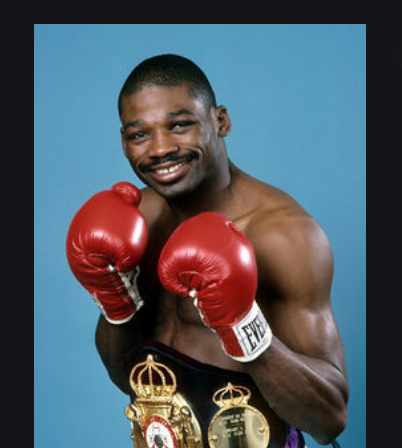 The Case for Marlon Starling: Why "Moochie" Belongs in Canastota
A TSS CLASSIC — It's hard for the typical fight fan to understand exactly what the current criteria are for induction into the International Boxing Hall of Fame. Boxing, unlike baseball or professional football, does not rely on a cold and calculated interpretation of statistics to determine eligibility and induction. It's much more complicated than that. Or far more simple, depending on how you look at it. In our sport, the observer has real power. Greatness is in the eye of the individual beholder. What he or she sees, thinks, and does — matters.
Don't believe me? Consider any split or majority decision.
According to their website, the mission of the IBHOF (located in upstate Canastota, New York since 1989) is, among other things, to "chronicle the achievements of those who excelled" in boxing. A closer look at the site reveals more about their procedures: "Members of the Boxing Writers Association of America and an international panel of boxing historians cast votes. Voters from Japan, England, Canada, Mexico, South Africa, Germany, Puerto Rico and the United States are among those who participate in the election process."
I've been to the IBHOF many times and the Brophys, Director Ed and historian nephew Jeff, do a great job along with their loyal President Don Ackerman. In recent years, however, the Hall, and some of its young new voters in particular, have come under fire for their selection of some less than unanimous choices such as Arturo Gatti, "Boom Boom" Mancini, and Riddick Bowe. Critics and dissenters point to their losses and other perceived shortcomings while those who voted for them must surely have had their focus on the achievements and fame of those they ultimately helped to enshrine.
Personally, I'd have voted for two of three but that's just me.
Enter Marlon "Magic Man" Starling, the former undisputed welterweight champion of the world from Hartford, Connecticut. Starling retired from boxing in 1990, a year after the establishment of boxing's first true hall of fame. In those twenty-five plus years, Starling's name has yet to appear on the ballot for IBHOF voters to either vote for or not. Before discussing Starling's qualifications, let me make one thing clear about the balloting process. It's a closed one. What that means is that a small group of IBHOF insiders figuratively pick names from a hat and then put those choices on the official ballot for the public consideration of their various international voters. Arturo Gatti, for example, could not have been voted for and voted in had his name not been selected by this panel in the first place. The identity and decision making process of this internal group remains a mystery to most outsiders.
They hold the 24K gold key to induction.
Why then would they want to put Starling's name on the ballot? Well, for starters, theirs is a hall of fame, not a hall of feints. Starling was actually a master of both. When Starling plied his craft in the competitive cauldron of the 1980s, he frequently appeared on network television in primetime. It was there that mainstream fight fans got to know "Moochie" and his "Starling Stomp" signature move. In televised battles against Donald "Cobra" Curry, Jose "The Threat" Baret, and Johnny "Bump City" Bumphus among so many others, Starling made an unforgettable impression on a generation of fans who still remember him today and must wonder why he's not in the hall if lesser skilled pugilists are. The IBHOF's inclusion of Gatti could be seen just as controversially as the exclusion of Starling.
Compiling a career record of 45-6-1 (27), Starling made his pro debut in 1979 after an inauspicious amateur career where he lost in Lowell, Mass to Robbie Sims of all people. As a professional prizefighter inspired by the late great Muhammad Ali, Starling had a defensive peek-a-boo style that made him very difficult to hit, let alone beat. Not unlike Ali, Starling also possessed the gift of gab.
The young welterweight ran his record to 25-0 before his first loss, a twelve round split decision to Donald Curry in 1982. To this day, Starling disputes that subjective defeat just as he disputes his lack of inclusion in the hall of fame where he is regularly a guest of honor during annual induction weekends. "The Hall of Fame is special. I think Marlon Starling does belong in there," says Starling about Starling. Even more ironically, "Cobra" Curry is also still waiting for a call from the hall that might never come. Curry's qualifications include having been the single best pound-for-pound boxer on the planet for a short period of time, but that's a debate for another day. (Editor's Note: Since this story was written, Curry received the call, entering the Canastota shrine with the class of 2019.)
From 1983 to 1986, Starling stayed busy in search of a big money superfight against the likes of Sugar Ray Leonard or Tommy Hearns. Neither match-up was meant to be for "Moochie" who had to settle for televised bouts against contenders Kevin Howard, Floyd Mayweather Sr., and Simon Brown, all of whom Starling defeated by decision. "I have the respect of the Big Four. That's what matters to me," says Starling of Leonard, Hearns, Marvelous Marvin Hagler, and Roberto Duran. "Whenever I see those guys, I get their respect."
A February 1984 rematch against a prime Donald Curry ended in the disappointment of another decision loss for Starling. It was in 1987 however that Starling began to make the most of the opportunities coming his way. A televised shot at the WBA welterweight championship against legendary amateur Mark Breland was all that stood between Starling and the world welterweight title. Following a virtuoso performance from Starling that highlighted the vast difference between a seasoned pro and a professionally inexperienced amateur, Breland collapsed in the eleventh round and just like that Starling was champion of the "whole wide world" as he proudly told Alex Wallau on ABC after the win.
In actuality, Starling was not yet the man who beat the man because of somebody out there named Lloyd Honeyghan. It was Honeyghan who upset Donald Curry for the world welterweight championship in 1986 and before Starling could move to unify or win universal recognition by beating Honeyghan, he'd have to go through the politics of a rematch "draw" with Breland (one judge scored the fight for Starling as did most fans and media) and a strange (again televised) knockout loss-turned-no contest (NC) against Tomas Molinares in 1988. Starling was knocked absolutely senseless from a punch that clearly landed after the bell to end the fifth round. Though it was later ruled a no contest and the result nullified, Starling lost his WBA championship and his momentum. Worse, he was made to look like a fool by HBO's Larry Merchant during the unforgettably uncomfortable post-fight interview where Starling claimed that not only wasn't he knocked out, he was never even knocked down.
It looked like the end was near for Marlon Starling.
But like a Phoenix rising from the ashes, Starling's best days were still ahead of him. Less than a year after the Molinares debacle, Starling received a shot at Lloyd Honeyghan.  Because Honeyghan had so thoroughly thrashed Curry to win the WBC welterweight title, few observers expected "Moochie" to emerge victorious, particularly after his brutal "knockout" by Molinares. Boxing the fight of his life, Starling totally dominated and embarrassed Honeyghan, stopping the puffy "Ragamuffin Man" in nine rounds to lay claim to the undisputed world welterweight championship. By fighting and defeating the very best in the world, Starling had achieved his career goal of becoming the best welterweight in the world, the true welterweight champion of the "whole wide world."
After reaching his professional peak with the thumping of Honeyghan, Starling defended the championship once before an ill-fated, economically driven, move to middleweight where he came up short against defending 160-pound world champion Michael Nunn, losing by majority decision. One judge scored it a perfectly even draw, 114-114 while two others had Nunn winning by wide scores.
In his final bout, Starling returned to welterweight where he dropped the 147-pound world title to Maurice Blocker by a majority decision before retiring in 1990, never to return, forever young in the eyes of those who saw him box under the bright lights of commercial network exposure. Again, another judge saw it all even in what was a very close fight in the ring and on the final scorecards.
So, does Marlon Starling belong in the International Boxing Hall of Fame? I'd say he does. I asked Starling himself and he answered me with a question. "How can Riddick Bowe be in the Hall of Fame if Marlon Starling isn't?" he said in his uniquely rhetorical third-person fashion. Still, that's not the path to Canastota, even if by all accounts Starling should at least be on the ballot by now.
You see, boxing is, like most everything else where so much money and power is involved, very political. Being outspoken, like Starling is and always has been, can hurt you in this game. Rightly or wrongly, it can prevent you from getting where you want to go. As a fight writer, I have experienced it personally and I have seen it applied to some brave souls who make their living in this, the cruelest sport.
Marlon Starling was a master defensive fighter. He won the legitimate world championship of the welterweight division, putting himself on a straight line that can trace its lineage all the way back to Sugar Ray Robinson, the best to ever lace up a pair of gloves. Starling was a TV star during the glory days of Wide World of Sports and Saturday afternoon boxing for the masses. Starling overcame strange and controversial defeats to persevere where few expected he could or would. Starling's outgoing and accessible personality endeared him to fans and it's good to see that nothing has changed.
Starling, who will turn 62 (not 61 as widely reported) on Aug. 29, 2020, is still sharp as a tack because boxing is about hitting and not getting hit. Starling still communicates with his many fans and makes himself available at boxing events for them to meet and greet him. In the end, Starling made his mark of excellence on the sport he chose to compete in and he did so in a way that made an indelible impression on all those who saw him fight.
Hope to see you in Canastota someday, Champ.
This is a slightly modified version of a story that ran on these pages on Aug. 29, 2016. Jeffrey Freeman covers boxing in New England for The Sweet Science.
Check out more boxing news on video at The Boxing Channel 
To comment on this story in The Fight Forum CLICK HERE
The KIMBALL CHRONICLES: Bidding Adieu to John Ruiz, The Quiet Man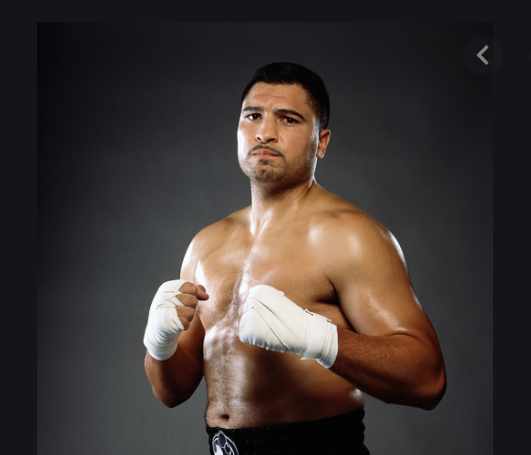 A TSS CLASSIC: I wasn't even in Atlantic City on the night of March 15, 1996. Mike Tyson was fighting Frank Bruno in Las Vegas the following evening, and Don King had dressed up the undercard with four other world title fights (plus Christy Martin-Dierdre Gogarty), so even though I worked for a Boston newspaper and Johnny Ruiz, who lived across the river in Chelsea, was one of ours, there was never any question in my mind where I should be that weekend.
But a bunch of us did get together to watch Friday night's HBO show, a unique event the network's then-vice president Lou DiBella had cooked up called "Night of the Young Heavyweights. Not many of the 16 guys who fought that night were especially well known then, though several of them would be later. There were heavyweights from six different countries, and while six of these unknowns would eventually fight for world titles, only two would actually win one – and they both lost that night. Shannon Briggs got stretched in three rounds by Darroll Wilson, and Ruiz was counted out by Tony Perez exactly nineteen seconds into his fight against David Tua.
It was about as devastating a one-punch knockout as you'll ever see. Nobody, or at least nobody in Boston, was exactly gloating about it, but the long-range implications were obvious. Even though Ruiz and his manager Norman Stone were saying "he just got caught; it could have happened to anybody, anyone who'd spent much time around boxing could have told you that a knockout like this one usually turns out to be the first of many."
As an amateur Ruiz had been the best light-heavyweight in New England, but never quite made it to the top in national competition. In the 1992 USA Boxing Championships he lost to Montell Griffin. In the Olympic Trials in Worcester that year he lost to Jeremy Williams. You wouldn't term either loss a disgrace – those two met in the final of the Trials, which Williams won, but then Griffin came back to beat him twice in the Box-off and earned the trip to Barcelona – but it did sort of define Ruiz' place in the amateur pecking order.
As a pro Ruiz had already lost twice. Both were split decisions (to the late Sergei Kobozev in '92 and to Dannell Nicholson a year later) and controversial enough that Stone could scream "We wuz robbed!" on both occasions, but now they, coupled with the Tua result, appeared to have defined his place in the heavyweight picture as well.
* * *
Three months later at the Roxy in Boston, Ruiz TKO'd Doug Davis in six. Davis was 7-17-1 going into that one and lost 16 of the 17 fights he had afterward. Davis was a career Opponent from Allentown, Pa., a little guy built like a fireplug who lost to nearly every mid-level heavyweight of his era, so the only real significance to this one was that back then he usually tried very hard to finish on his feet so that he'd be available the next time the phone rang.
To watch Stoney's reaction, you'd have thought Ruiz had just knocked out Lennox Lewis at the Roxy.
As soon as the main event was over, I'd glanced at my watch and realized there was an edition I could still make if I filed my story in the next 20 minutes. I was already pounding away at my laptop before the fighters cleared the ring.
Next thing I knew, a red-faced Norman Stone was directly above me, bent over and shouting through the ropes, which was about as close as he could come to getting in my face without falling out of the ring.
The invective consisted for the most part of a stream of disconnected expletives, but from the few decipherable words in between I gathered that he hadn't much enjoyed my interpretation of what the Tua loss might portend for Ruiz' future.
Since I was on deadline, I just ignored him and kept writing. Trainer Gabe LaMarca and Tony Cardinale, Ruiz' lawyer, finally dragged him away.
Seated next to me was a young boxing writer named Michael Woods, now the editor of The Sweet Science.
"What, asked Woodsy, "was that all about?
"Nothing, I shrugged without looking up. "He's just a f—— psychopath, is all.
I finished my story and filed it, and then raced to Ruiz' dressing room. Stone was still there.
"I don't come up in the corner and interrupt you between rounds," I told him. "If you want to act like a jerk (though I don't think 'jerk' was actually the word I used), fine, but don't try and drag me into it when I'm working."
Having gotten that off my chest, I added "Now. Is there something you want to talk about?"
Actually, there wasn't. He'd just been blowing off steam. The point of the exercise had been to remind Ruiz that he was standing up for him.
But I'll have to admit two things. One was that John Ruiz had 27 fights after the Tua debacle, and he didn't get knocked out in any of them. (Even when he was stopped in what turned out to be the final bout of his career, it was Miguel Diaz' white towel and not David Haye's fists that ended it.)
The other is that if somebody had tried to tell me that night that John Ruiz would eventually fight for the heavyweight championship of the world, let alone do it dozen times, I'd have laughed in his face, so on that count maybe Stoney got the last laugh after all.
* * *
No boxer ever had a more loyal manager. Stone was a hard-drinking Vietnam veteran who eventually kicked the booze and replaced it with another obsession. He had enough faith in Ruiz' future that he twice mortgaged his house to keep the boxer's career afloat, and was so protective that he eventually convinced himself, if not Ruiz, that it was the two of them against the world.
At that point in his career Ruiz was still vaguely aligned with London-based Panix Promotions, the same people who were guiding the fortunes of Lewis. It is unclear exactly how beneficial this might have been to Ruiz, who between 1993 and 1996 flew across the ocean to knock out obscure opponents in some fairly obscure UK cards, other than giving him the opportunity to boast that he knocked out Julius Francis a good four years before Mike Tyson got paid a fortune to do the same thing.
Working with Panix' other heavyweight client was also supposed to be part of the arrangement, but Ruiz' actual time in the ring with Lewis was brief. Ask Stoney and he'll say that Lennox wanted no part of him after "Johnny kicked his ass." Ask Lewis and he'll laugh and point out that sparring with Ruiz was pretty much a waste of time anyway unless you were getting ready to fight a circus bear.
In any case, a few fights later Cardinal and Stone made what turned out to be a pivotal career move by enlisting Ruiz under Don King's banner. (Panos Eliades seemed utterly shocked that a fellow promoter would poach a fighter from under his nose. "Ruiz isn't Don's boxer, he's my boxer," exclaimed Eliades.)
If Cardinale and Stone get full marks for aligning Ruiz with King, matchmaker Bobby Goodman deserves credit for the next critical phase of Ruiz' career.
In January of 1998 Ruiz fought former IBF champion Tony Tucker in Tampa, and stopped him in 11 rounds. For his next three outings, Goodman was able to deliver opponents who each had but a single loss on their records, and, moreover, to strategically place the bouts on high-profile cards which provided national exposure to The Quiet Man.
In September 1998, on the Holyfield-Vaughn Bean card at the Georgia Dome, Ruiz fought 19-1-1 Jerry Ballard and stopped him in four.
In March of '99 on the Lewis-Holyfield I card at Madison Square Garden, he scored a fourth-round TKO over 21-1 Mario Crawley.
In June of '99, on a Showtime telecast topped by two title bouts in an out-of-the-way Massachusetts venue, Ruiz was matched against 16-1 Fernely Feliz, and scored a 7th-round TKO.
Ruiz at this point had been working his way up the ladder of contenders, and by the time Lewis beat Holyfield in their rematch that November, Ruiz was now rated No 1 and the champion's mandatory by both the WBC and WBA. Ruiz, who at that point hadn't fought in five months while he waited for the title picture to sort itself out, needed to beat an opponent with a winning record to maintain his position.
Enter Thomas "Top Dawg Williams of South Carolina (20-6). Ruiz knocked him out a minute into the second round.
Was it on the level? Hey, I was ten feet away that night in Mississippi, and I couldn't swear to it, but I can tell you this much: three months later Williams went to Denmark, where he was knocked out by Brian Nielsen, and then when Ruiz fought Holyfield at the Paris in Las Vegas in June of 2000, Williams and Richie Melito engaged in an in camera fight before the doors to the arena had even opened, with Melito scoring a first-round knockout that was the subject of whispers before it even happened.
Having cut a deal and been flipped into a cooperating witness, Williams' agent Robert Mittleman later testified under oath that he had arranged for Top Dawg to throw both the Nielsen and Melito fights.
The government had extensively prepped its witness before putting him on the stand. If the Ruiz fight had been in the bag, isn't it reasonable to suppose that Mittleman would have been asked about that, too?
In any case, when Lewis ducked the mandatory, the WBA vacated its championship and matched Ruiz and Holyfield for the title. Holyfield won a unanimous decision, but under circumstances so questionable that Cardinale successfully petitioned for a rematch.
The return bout, at the Mandalay Bay in March of '01, produced Ruiz' first championship, along with another career highlight moment. Like so many of the Quiet Man's other highlights, this one also involved Stone.
Stone had been foaming at the mouth since the fourth, when a Holyfield head-butt had ripped open a cut to Ruiz' forehead. Then, in the sixth, Holyfield felled Ruiz with what seemed to be a borderline low blow that left Ruiz rolling around on the canvas. Referee Joe Cortez called time, deducted a point from Holyfield, and gave Ruiz his allotted five minutes to recover.
No sooner had action resumed than Norman Stone, loudly enough to be heard in the cheap seats, shouted from the corner, "Hit him in the balls, Johnny!
So Johnny did. And at that moment, not only the fight and the championship, but the course John Ruiz' life would take for the next ten years were immutably altered.
The punch caught Holyfield squarely in the protective cup. Holyfield howled in agony, but didn't go down. He looked at Cortez (who had to have heard Stone's directive from the corner), but the referee simply motioned for him to keep fighting.
But Ruiz had taken the fight out of Evander Holyfield, at least on this night. The next round he crushed him with a right hand that left him teetering in place for a moment before he crashed to the floor, and once he got up, Holyfield spent the rest of the night in such desperate retreat that he may not have thrown another punch.
Inevitably, the WBA ordered a rubber match. The only people happier than Holyfield himself were Chinese promoters who had been waiting in the wings after the second fight. They seemed to be only vaguely aware, if they were at all, that Holyfield was no longer the champion, but when King announced the August fight in Beijing, they seemed to have gotten their wish after all.
This particular Ruiz highlight doesn't include Stoney, nor, for that matter, does it include the Quiet Man himself.
Despite sluggish ticket sales, the boxers were both already in China, as was King, that July. I had already secured a visa from the Chinese embassy in Dublin a few weeks earlier, and then after July's British Open at Royal Lytham driven up to Scotland for a few days of golf.
St. Andrews caddies can often astonish you with the depth of their knowledge, but I guess if a man spends a lifetime toting clubs for the movers and shakers of the world he's going to pick up a lot through sheer osmosis. And on this occasion I'd come across one who was a boxing buff as well. We'd repaired to the Dunvegan Pub for a post-round pint to continue our chat, and when the subject of Ruiz-Holyfield III came up, I told him I'd be on my way to China myself in a few days.
"Oh, I wouldn't count on that," he said ominously. I asked him why.
"Ticket sales are crap," he said. "Ruiz is going to hurt his hand tomorrow. The fight's not going to happen."
The next day I got an emergency e-mail from Don King's office announcing that John Ruiz had incurred a debilitating back injury and would be sidelined for several weeks. The Beijing fight was indefinitely "postponed."
At least the paper didn't make me fly home via Beijing.
* * *
The third bout between Ruiz and Holyfield took place at Foxwoods that December. When the judges split three ways, Ruiz kept the championship on a draw. He then beat Kirk Johnson, who got himself DQd in a fight he was well on the way to losing anyway, and then decided to cash in, agreeing to defend his title against Roy Jones for a lot more money than he could have made fighting any heavyweight on earth.
It was as clear beforehand as it is now that if Jones just kept his wits about him and fought a disciplined fight, there was no way in the world John Ruiz could have outpointed him. The only chance Ruiz had at all was a pretty slim one – that of doing something that would so enrage Jones that he took complete leave of his senses and succumbed to a war, where Ruiz would at least have a puncher's chance.
The trouble was, Ruiz' basic decency would never have allowed him to stoop to something like that. But Stone gave it his best shot.
The Jones-Ruiz fight took on such a monotony that it's difficult to even remember one round from the next, but Stone's weigh-in battle with Alton Merkerson was pretty unforgettable. Merkerson is big enough, and agile enough, to crush almost any trainer you can think of, and even in his old age I'd pick him over some heavyweights I could name. He's quiet and reflective and so imperturbable that I've never, before or since, seen him lose his temper, and it's fair to say that's not what happened that day, either. When he saw Stoney flying at him, he thought he was being attacked (albeit by a madman), and reacted in self-defense.
Stone was in fact so overmatched that even he must have expected this one to be broken up quickly. Instead, boxers, seconds, undercard fighters, and Nevada officials fled in terror for the twenty seconds or so it took for Merkerson to hit Stone at least that many times. It was a scene so ugly that even Ruiz seemed disgusted. It wasn't the end of their relationship, but it was surely the beginning of the end.
The public reaction to Jones' win was an almost unanimous outpouring of gratitude. At least, they were saying, "we'll never have to watch another John Ruiz fight." But they were wrong.
He beat Hasim Rahman in an interim title fight that was promoted to the Full Monty when Jones affirmed that he had no intention of defending it. (Referee Randy Neumann, exasperated after having had to pry Ruiz and Rahman apart all night, likened them to "two crabs in a pot.) He stopped Fres Oquendo at the Garden six years ago, and then in November of 2004 came back from two knockdowns to outpoint Andrew Golota.
The Golota fight produced yet another Ruiz moment when Neumann, wearied of the stream of abuse coming from the corner, halted the action late in the eighth round and ordered Stone ejected from the building.
Most everyone found the episode amusing, Ruiz and Cardinale did not. LaMarca had retired, and while Stone was now the chief second, he was also the only experienced cut man in the corner. Having forced the referee's hand, Stone had placed Ruiz in an the extremely vulnerable position of fighting four rounds – against Andrew Golota – without a cut man. Strike two.
Ruiz was reprieved when his 2005 loss to James Toney was changed to No Contest after Toney's positive steroid test, but he bid adieu to the title – and to Stoney, it turned out – for the last time that December, when he lost a majority decision to the 7-foot Russian Nikolai Valuev in Berlin.
Already on a short leash, Stone had openly bickered with Cardinale the week of the fight, but his performance in its immediate aftermath sealed his fate. When Valuev was presented with the championship belt after the controversial decision, he draped it over his shoulder in triumph. Stone tore out of the corner and snatched it away, initiating a fight with an enemy cornermen. With Russians and Germans pouring into the ring bent on mayhem, Stone had to be rescued by Jameel McCline, who may have saved his life, but couldn't save his job.
Four days later it was announced that Stone was retiring. Ruiz seemed bittersweet about the decision, but the two have not spoken since.
All of Ruiz' significant fights over the past four and a half years took place overseas, and while he was well compensated for all of them, they might as well have taken place in a vacuum. Few American newspapers covered them.
I didn't cover them either, but Ruiz and I did get together for a few days last fall out in Kansas, where we appeared with Victor Ortiz and Robert Rodriguez at a University boxing symposium. He'd brought along his new wife Maribel and his young son Joaquin, and the morning we were to part company we got together again for coffee and reminisced a bit more.
Neither one of us had seen Stoney, though I would hear from him, indirectly, soon enough. Newspapermen don't write their own headlines, and a few months ago the lead item in my Sunday notebook for the Herald reflected on Ruiz' upcoming title fight against David Haye in England representing this country's last best chance at regaining the championship for what could be years to come.
When somebody at the desk put a headline on it that described Ruiz as an "American Soldier, word came back that Stoney – who had, remember, been an American soldier – was ready to dig his M-16 out of mothballs to use on me, Ruiz, or both.
Few Americans watched the telecast of Ruiz' fight against Haye earlier this month, which is a pity in a way, because his performance in his final losing cause was actually an admirable one. In his retirement announcement he thanked trainers Miguel Diaz and Richie Sandoval "for teaching an old dog new tricks, and while the strategic clinch hadn't entirely disappeared from his repertoire, it was not the jab-and-grab approach that may be recalled as his legacy.
And while Haye was credited with four knockdowns in the fight, three of them came on punches to the back of the head that would have given Bernard Hopkins occasion to roll around on the floor for a while. If somebody had decked Ruiz with three rabbit punches back in the old days with Stoney in the corner, the city of Manchester might be a smoldering ruin today.
* * *
When Ruiz officially hung up his gloves on Monday he did so with a reflective grace rarely seen in a sport where almost nobody retires voluntarily.
"I've had a great career but it's time for me to turn the page and start a new chapter of my life, he said. "It's sad that my final fight didn't work out the way I wanted, but, hey, that's boxing. I'm proud of what I've accomplished with two world titles, 12 championship fights, and being the first Latino Heavyweight Champion of the World. I fought anybody who got in the ring with me and never ducked anyone. Now, I'm looking forward to spending more time with my family.
In his announcement he thanked his fans, Diaz and Sandoval, Cardinale, his brother Eddie Ruiz, and his conditioning coach. He thanked everybody, in other words, except you-know-who.
Oh, yeah, one more thing. Ruiz, who has lived in Las Vegas for the past decade, now plans to move back to Chelsea. He hopes to open a gym for inner-city kids. "With my experiences in boxing, I want to go home and open a gym where kids will have a place to go, keeping them off of the streets, so they can learn how to box and build character.
I guess the question is: is Metropolitan Boston big enough for Ruiz and Stoney?
EDITOR'S NOTE: George Kimball, who spent most of his work life with the Boston Herald, passed away on July 6, 2011 at age sixty-seven. In his later years he authored the widely acclaimed "Four Kings: Leonard, Hagler, Hearns, Duran, and the Last Great Era of Boxing" and co-edited two boxing anthologies with award-winning sports journalist turned screenwriter John Schulian. This story appeared on these pages on April 27, 2010.
Check out more boxing news on video at The Boxing Channel 
To comment on this story in The Fight Forum CLICK HERE