The KIMBALL CHRONICLES: Bidding Adieu to John Ruiz, The Quiet Man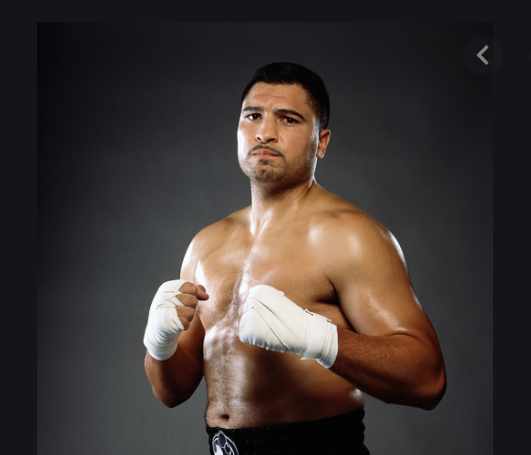 A TSS CLASSIC: I wasn't even in Atlantic City on the night of March 15, 1996. Mike Tyson was fighting Frank Bruno in Las Vegas the following evening, and Don King had dressed up the undercard with four other world title fights (plus Christy Martin-Dierdre Gogarty), so even though I worked for a Boston newspaper and Johnny Ruiz, who lived across the river in Chelsea, was one of ours, there was never any question in my mind where I should be that weekend.
But a bunch of us did get together to watch Friday night's HBO show, a unique event the network's then-vice president Lou DiBella had cooked up called "Night of the Young Heavyweights. Not many of the 16 guys who fought that night were especially well known then, though several of them would be later. There were heavyweights from six different countries, and while six of these unknowns would eventually fight for world titles, only two would actually win one – and they both lost that night. Shannon Briggs got stretched in three rounds by Darroll Wilson, and Ruiz was counted out by Tony Perez exactly nineteen seconds into his fight against David Tua.
It was about as devastating a one-punch knockout as you'll ever see. Nobody, or at least nobody in Boston, was exactly gloating about it, but the long-range implications were obvious. Even though Ruiz and his manager Norman Stone were saying "he just got caught; it could have happened to anybody, anyone who'd spent much time around boxing could have told you that a knockout like this one usually turns out to be the first of many."
As an amateur Ruiz had been the best light-heavyweight in New England, but never quite made it to the top in national competition. In the 1992 USA Boxing Championships he lost to Montell Griffin. In the Olympic Trials in Worcester that year he lost to Jeremy Williams. You wouldn't term either loss a disgrace – those two met in the final of the Trials, which Williams won, but then Griffin came back to beat him twice in the Box-off and earned the trip to Barcelona – but it did sort of define Ruiz' place in the amateur pecking order.
As a pro Ruiz had already lost twice. Both were split decisions (to the late Sergei Kobozev in '92 and to Dannell Nicholson a year later) and controversial enough that Stone could scream "We wuz robbed!" on both occasions, but now they, coupled with the Tua result, appeared to have defined his place in the heavyweight picture as well.
* * *
Three months later at the Roxy in Boston, Ruiz TKO'd Doug Davis in six. Davis was 7-17-1 going into that one and lost 16 of the 17 fights he had afterward. Davis was a career Opponent from Allentown, Pa., a little guy built like a fireplug who lost to nearly every mid-level heavyweight of his era, so the only real significance to this one was that back then he usually tried very hard to finish on his feet so that he'd be available the next time the phone rang.
To watch Stoney's reaction, you'd have thought Ruiz had just knocked out Lennox Lewis at the Roxy.
As soon as the main event was over, I'd glanced at my watch and realized there was an edition I could still make if I filed my story in the next 20 minutes. I was already pounding away at my laptop before the fighters cleared the ring.
Next thing I knew, a red-faced Norman Stone was directly above me, bent over and shouting through the ropes, which was about as close as he could come to getting in my face without falling out of the ring.
The invective consisted for the most part of a stream of disconnected expletives, but from the few decipherable words in between I gathered that he hadn't much enjoyed my interpretation of what the Tua loss might portend for Ruiz' future.
Since I was on deadline, I just ignored him and kept writing. Trainer Gabe LaMarca and Tony Cardinale, Ruiz' lawyer, finally dragged him away.
Seated next to me was a young boxing writer named Michael Woods, now the editor of The Sweet Science.
"What, asked Woodsy, "was that all about?
"Nothing, I shrugged without looking up. "He's just a f—— psychopath, is all.
I finished my story and filed it, and then raced to Ruiz' dressing room. Stone was still there.
"I don't come up in the corner and interrupt you between rounds," I told him. "If you want to act like a jerk (though I don't think 'jerk' was actually the word I used), fine, but don't try and drag me into it when I'm working."
Having gotten that off my chest, I added "Now. Is there something you want to talk about?"
Actually, there wasn't. He'd just been blowing off steam. The point of the exercise had been to remind Ruiz that he was standing up for him.
But I'll have to admit two things. One was that John Ruiz had 27 fights after the Tua debacle, and he didn't get knocked out in any of them. (Even when he was stopped in what turned out to be the final bout of his career, it was Miguel Diaz' white towel and not David Haye's fists that ended it.)
The other is that if somebody had tried to tell me that night that John Ruiz would eventually fight for the heavyweight championship of the world, let alone do it dozen times, I'd have laughed in his face, so on that count maybe Stoney got the last laugh after all.
* * *
No boxer ever had a more loyal manager. Stone was a hard-drinking Vietnam veteran who eventually kicked the booze and replaced it with another obsession. He had enough faith in Ruiz' future that he twice mortgaged his house to keep the boxer's career afloat, and was so protective that he eventually convinced himself, if not Ruiz, that it was the two of them against the world.
At that point in his career Ruiz was still vaguely aligned with London-based Panix Promotions, the same people who were guiding the fortunes of Lewis. It is unclear exactly how beneficial this might have been to Ruiz, who between 1993 and 1996 flew across the ocean to knock out obscure opponents in some fairly obscure UK cards, other than giving him the opportunity to boast that he knocked out Julius Francis a good four years before Mike Tyson got paid a fortune to do the same thing.
Working with Panix' other heavyweight client was also supposed to be part of the arrangement, but Ruiz' actual time in the ring with Lewis was brief. Ask Stoney and he'll say that Lennox wanted no part of him after "Johnny kicked his ass." Ask Lewis and he'll laugh and point out that sparring with Ruiz was pretty much a waste of time anyway unless you were getting ready to fight a circus bear.
In any case, a few fights later Cardinal and Stone made what turned out to be a pivotal career move by enlisting Ruiz under Don King's banner. (Panos Eliades seemed utterly shocked that a fellow promoter would poach a fighter from under his nose. "Ruiz isn't Don's boxer, he's my boxer," exclaimed Eliades.)
If Cardinale and Stone get full marks for aligning Ruiz with King, matchmaker Bobby Goodman deserves credit for the next critical phase of Ruiz' career.
In January of 1998 Ruiz fought former IBF champion Tony Tucker in Tampa, and stopped him in 11 rounds. For his next three outings, Goodman was able to deliver opponents who each had but a single loss on their records, and, moreover, to strategically place the bouts on high-profile cards which provided national exposure to The Quiet Man.
In September 1998, on the Holyfield-Vaughn Bean card at the Georgia Dome, Ruiz fought 19-1-1 Jerry Ballard and stopped him in four.
In March of '99 on the Lewis-Holyfield I card at Madison Square Garden, he scored a fourth-round TKO over 21-1 Mario Crawley.
In June of '99, on a Showtime telecast topped by two title bouts in an out-of-the-way Massachusetts venue, Ruiz was matched against 16-1 Fernely Feliz, and scored a 7th-round TKO.
Ruiz at this point had been working his way up the ladder of contenders, and by the time Lewis beat Holyfield in their rematch that November, Ruiz was now rated No 1 and the champion's mandatory by both the WBC and WBA. Ruiz, who at that point hadn't fought in five months while he waited for the title picture to sort itself out, needed to beat an opponent with a winning record to maintain his position.
Enter Thomas "Top Dawg Williams of South Carolina (20-6). Ruiz knocked him out a minute into the second round.
Was it on the level? Hey, I was ten feet away that night in Mississippi, and I couldn't swear to it, but I can tell you this much: three months later Williams went to Denmark, where he was knocked out by Brian Nielsen, and then when Ruiz fought Holyfield at the Paris in Las Vegas in June of 2000, Williams and Richie Melito engaged in an in camera fight before the doors to the arena had even opened, with Melito scoring a first-round knockout that was the subject of whispers before it even happened.
Having cut a deal and been flipped into a cooperating witness, Williams' agent Robert Mittleman later testified under oath that he had arranged for Top Dawg to throw both the Nielsen and Melito fights.
The government had extensively prepped its witness before putting him on the stand. If the Ruiz fight had been in the bag, isn't it reasonable to suppose that Mittleman would have been asked about that, too?
In any case, when Lewis ducked the mandatory, the WBA vacated its championship and matched Ruiz and Holyfield for the title. Holyfield won a unanimous decision, but under circumstances so questionable that Cardinale successfully petitioned for a rematch.
The return bout, at the Mandalay Bay in March of '01, produced Ruiz' first championship, along with another career highlight moment. Like so many of the Quiet Man's other highlights, this one also involved Stone.
Stone had been foaming at the mouth since the fourth, when a Holyfield head-butt had ripped open a cut to Ruiz' forehead. Then, in the sixth, Holyfield felled Ruiz with what seemed to be a borderline low blow that left Ruiz rolling around on the canvas. Referee Joe Cortez called time, deducted a point from Holyfield, and gave Ruiz his allotted five minutes to recover.
No sooner had action resumed than Norman Stone, loudly enough to be heard in the cheap seats, shouted from the corner, "Hit him in the balls, Johnny!
So Johnny did. And at that moment, not only the fight and the championship, but the course John Ruiz' life would take for the next ten years were immutably altered.
The punch caught Holyfield squarely in the protective cup. Holyfield howled in agony, but didn't go down. He looked at Cortez (who had to have heard Stone's directive from the corner), but the referee simply motioned for him to keep fighting.
But Ruiz had taken the fight out of Evander Holyfield, at least on this night. The next round he crushed him with a right hand that left him teetering in place for a moment before he crashed to the floor, and once he got up, Holyfield spent the rest of the night in such desperate retreat that he may not have thrown another punch.
Inevitably, the WBA ordered a rubber match. The only people happier than Holyfield himself were Chinese promoters who had been waiting in the wings after the second fight. They seemed to be only vaguely aware, if they were at all, that Holyfield was no longer the champion, but when King announced the August fight in Beijing, they seemed to have gotten their wish after all.
This particular Ruiz highlight doesn't include Stoney, nor, for that matter, does it include the Quiet Man himself.
Despite sluggish ticket sales, the boxers were both already in China, as was King, that July. I had already secured a visa from the Chinese embassy in Dublin a few weeks earlier, and then after July's British Open at Royal Lytham driven up to Scotland for a few days of golf.
St. Andrews caddies can often astonish you with the depth of their knowledge, but I guess if a man spends a lifetime toting clubs for the movers and shakers of the world he's going to pick up a lot through sheer osmosis. And on this occasion I'd come across one who was a boxing buff as well. We'd repaired to the Dunvegan Pub for a post-round pint to continue our chat, and when the subject of Ruiz-Holyfield III came up, I told him I'd be on my way to China myself in a few days.
"Oh, I wouldn't count on that," he said ominously. I asked him why.
"Ticket sales are crap," he said. "Ruiz is going to hurt his hand tomorrow. The fight's not going to happen."
The next day I got an emergency e-mail from Don King's office announcing that John Ruiz had incurred a debilitating back injury and would be sidelined for several weeks. The Beijing fight was indefinitely "postponed."
At least the paper didn't make me fly home via Beijing.
* * *
The third bout between Ruiz and Holyfield took place at Foxwoods that December. When the judges split three ways, Ruiz kept the championship on a draw. He then beat Kirk Johnson, who got himself DQd in a fight he was well on the way to losing anyway, and then decided to cash in, agreeing to defend his title against Roy Jones for a lot more money than he could have made fighting any heavyweight on earth.
It was as clear beforehand as it is now that if Jones just kept his wits about him and fought a disciplined fight, there was no way in the world John Ruiz could have outpointed him. The only chance Ruiz had at all was a pretty slim one – that of doing something that would so enrage Jones that he took complete leave of his senses and succumbed to a war, where Ruiz would at least have a puncher's chance.
The trouble was, Ruiz' basic decency would never have allowed him to stoop to something like that. But Stone gave it his best shot.
The Jones-Ruiz fight took on such a monotony that it's difficult to even remember one round from the next, but Stone's weigh-in battle with Alton Merkerson was pretty unforgettable. Merkerson is big enough, and agile enough, to crush almost any trainer you can think of, and even in his old age I'd pick him over some heavyweights I could name. He's quiet and reflective and so imperturbable that I've never, before or since, seen him lose his temper, and it's fair to say that's not what happened that day, either. When he saw Stoney flying at him, he thought he was being attacked (albeit by a madman), and reacted in self-defense.
Stone was in fact so overmatched that even he must have expected this one to be broken up quickly. Instead, boxers, seconds, undercard fighters, and Nevada officials fled in terror for the twenty seconds or so it took for Merkerson to hit Stone at least that many times. It was a scene so ugly that even Ruiz seemed disgusted. It wasn't the end of their relationship, but it was surely the beginning of the end.
The public reaction to Jones' win was an almost unanimous outpouring of gratitude. At least, they were saying, "we'll never have to watch another John Ruiz fight." But they were wrong.
He beat Hasim Rahman in an interim title fight that was promoted to the Full Monty when Jones affirmed that he had no intention of defending it. (Referee Randy Neumann, exasperated after having had to pry Ruiz and Rahman apart all night, likened them to "two crabs in a pot.) He stopped Fres Oquendo at the Garden six years ago, and then in November of 2004 came back from two knockdowns to outpoint Andrew Golota.
The Golota fight produced yet another Ruiz moment when Neumann, wearied of the stream of abuse coming from the corner, halted the action late in the eighth round and ordered Stone ejected from the building.
Most everyone found the episode amusing, Ruiz and Cardinale did not. LaMarca had retired, and while Stone was now the chief second, he was also the only experienced cut man in the corner. Having forced the referee's hand, Stone had placed Ruiz in an the extremely vulnerable position of fighting four rounds – against Andrew Golota – without a cut man. Strike two.
Ruiz was reprieved when his 2005 loss to James Toney was changed to No Contest after Toney's positive steroid test, but he bid adieu to the title – and to Stoney, it turned out – for the last time that December, when he lost a majority decision to the 7-foot Russian Nikolai Valuev in Berlin.
Already on a short leash, Stone had openly bickered with Cardinale the week of the fight, but his performance in its immediate aftermath sealed his fate. When Valuev was presented with the championship belt after the controversial decision, he draped it over his shoulder in triumph. Stone tore out of the corner and snatched it away, initiating a fight with an enemy cornermen. With Russians and Germans pouring into the ring bent on mayhem, Stone had to be rescued by Jameel McCline, who may have saved his life, but couldn't save his job.
Four days later it was announced that Stone was retiring. Ruiz seemed bittersweet about the decision, but the two have not spoken since.
All of Ruiz' significant fights over the past four and a half years took place overseas, and while he was well compensated for all of them, they might as well have taken place in a vacuum. Few American newspapers covered them.
I didn't cover them either, but Ruiz and I did get together for a few days last fall out in Kansas, where we appeared with Victor Ortiz and Robert Rodriguez at a University boxing symposium. He'd brought along his new wife Maribel and his young son Joaquin, and the morning we were to part company we got together again for coffee and reminisced a bit more.
Neither one of us had seen Stoney, though I would hear from him, indirectly, soon enough. Newspapermen don't write their own headlines, and a few months ago the lead item in my Sunday notebook for the Herald reflected on Ruiz' upcoming title fight against David Haye in England representing this country's last best chance at regaining the championship for what could be years to come.
When somebody at the desk put a headline on it that described Ruiz as an "American Soldier, word came back that Stoney – who had, remember, been an American soldier – was ready to dig his M-16 out of mothballs to use on me, Ruiz, or both.
Few Americans watched the telecast of Ruiz' fight against Haye earlier this month, which is a pity in a way, because his performance in his final losing cause was actually an admirable one. In his retirement announcement he thanked trainers Miguel Diaz and Richie Sandoval "for teaching an old dog new tricks, and while the strategic clinch hadn't entirely disappeared from his repertoire, it was not the jab-and-grab approach that may be recalled as his legacy.
And while Haye was credited with four knockdowns in the fight, three of them came on punches to the back of the head that would have given Bernard Hopkins occasion to roll around on the floor for a while. If somebody had decked Ruiz with three rabbit punches back in the old days with Stoney in the corner, the city of Manchester might be a smoldering ruin today.
* * *
When Ruiz officially hung up his gloves on Monday he did so with a reflective grace rarely seen in a sport where almost nobody retires voluntarily.
"I've had a great career but it's time for me to turn the page and start a new chapter of my life, he said. "It's sad that my final fight didn't work out the way I wanted, but, hey, that's boxing. I'm proud of what I've accomplished with two world titles, 12 championship fights, and being the first Latino Heavyweight Champion of the World. I fought anybody who got in the ring with me and never ducked anyone. Now, I'm looking forward to spending more time with my family.
In his announcement he thanked his fans, Diaz and Sandoval, Cardinale, his brother Eddie Ruiz, and his conditioning coach. He thanked everybody, in other words, except you-know-who.
Oh, yeah, one more thing. Ruiz, who has lived in Las Vegas for the past decade, now plans to move back to Chelsea. He hopes to open a gym for inner-city kids. "With my experiences in boxing, I want to go home and open a gym where kids will have a place to go, keeping them off of the streets, so they can learn how to box and build character.
I guess the question is: is Metropolitan Boston big enough for Ruiz and Stoney?
EDITOR'S NOTE: George Kimball, who spent most of his work life with the Boston Herald, passed away on July 6, 2011 at age sixty-seven. In his later years he authored the widely acclaimed "Four Kings: Leonard, Hagler, Hearns, Duran, and the Last Great Era of Boxing" and co-edited two boxing anthologies with award-winning sports journalist turned screenwriter John Schulian. This story appeared on these pages on April 27, 2010.
Check out more boxing news on video at The Boxing Channel 
To comment on this story in The Fight Forum CLICK HERE
The Fight of the Century: A Golden Anniversary Celebration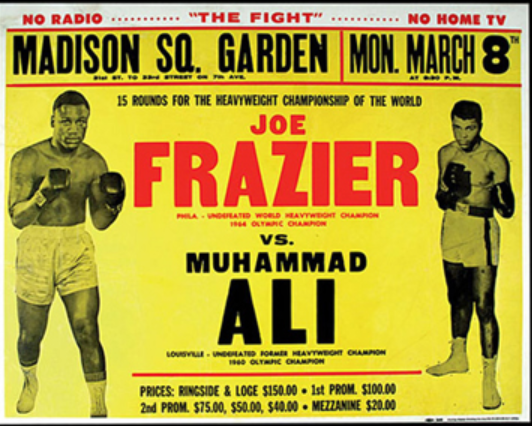 In professional boxing, fights can be rank-ordered as generic fights, big fights, bigger fights, mega-fights, and spectacles. The first fight between Muhammad Ali and Joe Frazier wasn't merely a spectacle, but the grandest spectacle of them all. This coming Monday, March 8, is the 50th anniversary of that iconic event.
Ali-Frazier I was staged at three-year-old Madison Square Garden, the fourth arena in New York to take that name. It drew a capacity crowd: 20,455 (19,500 paid). An estimated 60 percent of all the tickets sold fell into the hands of scalpers.
The fight was closed-circuited to more than 350 locations in the United States and Canada. At some of the larger venues, it established a new record for gate receipts, and this for an attraction that wasn't produced in-house. In Los Angeles, 15,333 saw the fight at the Forum and 11,575 at the nearby Sports Arena.
Bill Ballenger, the sports editor of the Charlotte (NC) News, saw the fight at the Charlotte Coliseum. He reported that the audio – Don Dunphy did the blow-by-blow with Burt Lancaster and Archie Moore serving as color commentators – was loud enough to be heard outside the arena and that many folks, either unable or unwilling to purchase a ticket, loitered outside and followed the action in 30 degrees weather.
An estimated three hundred million people saw the fight worldwide. In England, by some estimates, half the population tuned in, watching either at home on BBC1 or at a theater where one could watch the fight unfold on a movie screen. Now keep in mind that in England the fight didn't commence until 6:40 in the morning on a Tuesday!
Inside Madison Square Garden, the large flock of celebrities included many folks one wouldn't expect to find at a prizefight. Marcello Mastroianni, Italy's most famous movie star, made a special trip from Rome. Salvador Dali was there and Barbra Streisand and Ethel Kennedy, widow of Bobby Kennedy, seated next to her escort, crooner Andy Williams. Frank Sinatra was there working as a photographer for Life magazine. Lore has it that Sinatra wangled the assignment after failing to boat one of the coveted ringside seats.
The scene was made brighter by human "peacocks," the label applied to Harlemites with an outrageous sense of fashion, and the electricity was palpable. When Ali appeared at the back of the arena, making his way from his dressing room to the ring, everyone had goosebumps.
The late, great New York sportswriter Dick Young once wrote that there is no greater drama than in the moments preceding a big heavyweight title fight and that was never more true than on March 8, 1971 at Madison Square Garden.
Ali (31-0, 25 KOs) and Frazier (26-0, 23 KOs) were both undefeated. Both had a claim to the heavyweight title, Ali because the belt had been controversially stripped away from him for his political beliefs. Opinions as to who would win were pretty evenly divided. In Las Vegas, Joe Frazier was the favorite at odds of 6 to 5. Across the pond in England, bookies were quoting odds of 11 to 8 on Ali.
Those that favored Ali were of the opinion that 'Smokin' Joe was too one-dimensional. That much was true. Joe was as subtle as a steam locomotive on a downhill grade. He ate Ali's hardest punches, said Boston Globe reporter Bud Collins, as if they were movie house popcorn and he eventually wore Ali down. There was little doubt as to how the judges would see it after Joe knocked Ali down in the 15th round with a frightful left hook. When Ali arose, it appeared that he had been afflicted with a sudden case of the mumps. The decision was unanimous: 11-4, 9-6, 8-6-1.
This wasn't the greatest fight of all time, but it was a fight that more than lived up to the hype. And, as several people have noted, the event took on a life of its own without the benefit of modern technology to push it along. The buzz was fueled in a large part by newspapers, the "antiquated" sort of newspapers that a fellow fished from his driveway or purchased at a newsstand on the way to or from work. If twitter and facebook had been around during Muhammad Ali's prime, Ali would have blown the doors off the internet.
A cultural touchstone is an event that remains sealed in our memory. As we slide into old age, if we are lucky enough to live that long, we may not remember what we had for breakfast in the morning, but some long-ago events are as vivid as if they had happened just yesterday.
Boxing historian Frank Lotierzo has written poignantly about how overjoyed he was when he was surprised with the news that his father would be taking him to the fight. "To this day it remains the biggest thrill of my life!" wrote Lotierzo, who was then in the seventh grade. "And it's not even close!"
I didn't see the fight, but I can recall the faces of people that I overheard talking about it, people whose interest in the fight struck me as odd as I knew they had little interest in the world of sports. So, when the fight is replayed in its entirety on Sunday – it airs on ABC at 2 p.m ET and again at 6 p.m. ET on ESPN – I will be watching it for the first time. And it will be bittersweet as I will be reminded that I am in the twilight of my life and my thoughts will inevitably drift to my friends and loved ones that have left this mortal world in the years since that grand night in 1971 when Muhammad Ali and Joe Frazier locked horns in the Fight of the Century.
I get misty-eyed just thinking about it.
Check out more boxing news on video at the Boxing Channel
To comment on this story in the Fight Forum CLICK HERE
Yoka TKO 12 Djeko in France: Claressa Pitches a Shutout on Ladies Day in Flint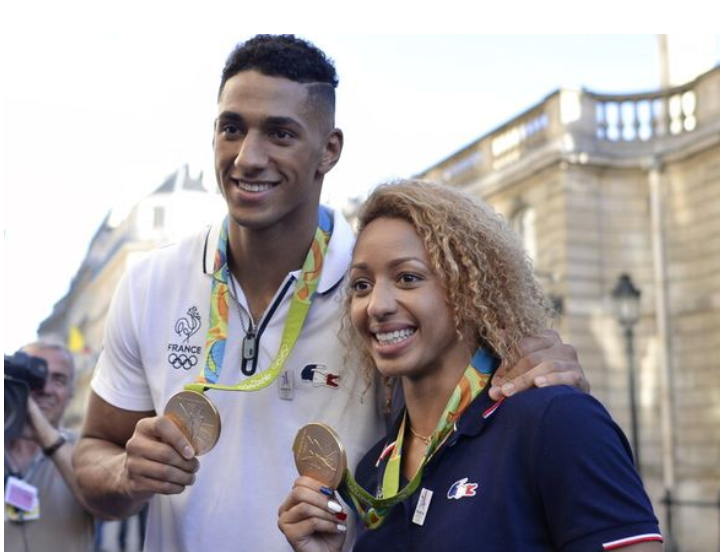 Yoka TKO 12 Djeko in France: Claressa Pitches a Shutout on Ladies Day in Flint
March 8 is International Women's Day which is actually a formal holiday in many parts of the globe. It was somehow fitting that female boxers were on display on the Friday feeding into it, a weekend without a must-see attraction on the men's side.
Today's activity began in the French port city of Nantes where 2016 Olympic gold medal winners Tony Yoka and Estelle Mossely, husband and wife, kept their undefeated records intact, both advancing to 10-0, against European opponents. Yoka (10-0, 8 KOs) was matched against Joel "Big Joe" Djeko (17-3-1), a 31-year-old Brussels native of Congolese and Cuban extraction who had fought most of his career as a cruiserweight. Mossely, a lightweight who now goes by Yoka-Mossely, drew Germany's Verena Kaiser (14-2).
At the Rio Olympiad, Yoka got by Filip Hrgovic in the semis and Joe Joyce in the finals to win the gold, winning both bouts by split decision. Both would be favored over the Frenchman in a rematch fought under professional rules.
Against the six-foot-six Djeko, Yoka controlled the fight with his jab, repeatedly backing his foe against the ropes. Very few of Djeko's punches got through Yoka's high guard. Had the fight gone to the scorecards, it would have been a rout for Yoka, but it didn't quite get there as Djeko turned his back on the proceedings midway through the 12th round after absorbing a sharp jab and it went into the books as a TKO for Yoka. At stake was some kind of European title or a derivation thereof.
Mossely's fight with Kaiser, slated for 10 two-minute rounds, followed a somewhat similar tack, save that it went the full distance. With only one knockout to her credit at the pro level, Mosseley, typical of female boxers, lacks a knockout punch. But she's a good technician and had too much class for the German.
Flint
A Covid-19 limited crowd of perhaps 300 was on hand to watch hometown heroine Claressa Shields oppose IBF 154-pound title-holder Marie Eve Dicaire at a 4,400-seat arena in Flint. There were five bouts on the undercard, three of which were women's bouts.
Shields, a two-time Olympic gold medalist, was seeking to become a four-belt title-holder in a second weight class, having previously turned the trick at 160. Dicaire, a 34-year-old southpaw, brought a 17-0 record but she had never won a fight inside the distance and all of her previous bouts took place in French-speaking Canada.
The self-proclaimed GWOAT, Shields has no peer between 154 and 168 pounds. Heading into this contest, she had hardly lost a round since meeting Hanna Gabriels and tonight was another total whitewash, her fourth overall in 10-round fights.
Claressa Shields, now 11-0 (2) may be too good for her own good. Her fights are so one-sided that they are monotonous. Her TV ratings have actually been falling. Today's show was a $29.99 pay-per-view on FITE when the established networks refused to meet her purse demands. It will be interesting to see how many tuned in.
In another fight of note, 2012 Olympic bronze medalist Marlen Esparza, in her first fight as a bantamweight, dominated Toronto's Shelly Barnett en route to winning a 6-round unanimous decision. There were no knockdowns, but the scorecards (60-54, 60-53 twice) were indicative of Esparza's dominance.
Esparza, who pushed her record to 9-1 (1), came in ranked #1 by the WBC in the flyweight class. Her lone defeat came at the hands of rugged Seniesa Estrada. Barnett declined to 4-4-3.
Check out more boxing news on video at the Boxing Channel
To comment on this story in the Fight Forum CLICK HERE
Brandon Adams Bursts Bohachuk's Bubble in Puerto Rico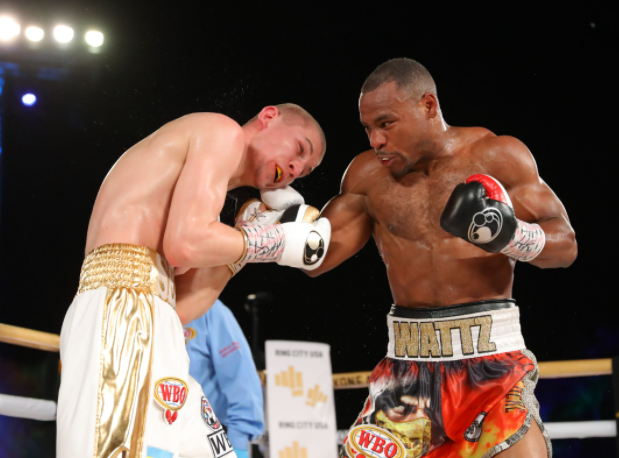 Brandon Adams Bursts Bohachuk's Bubble in Puerto Rico
Ring City USA, a new promotional entity, debuted on Nov. 19, 2020 with a show staged in the parking lot of Freddie Roach's Wild Card Boxing Club in Hollywood, CA. Ring City stayed outdoors for their first offering of 2021, but the company was a long ways from California. Tonight's card was staged on a roundabout near a municipal gym in Guaynabo, Puerto Rico.
The headline attraction was an attractive match between junior middleweights Serhii Bohachuk and Brandon Adams. The bout was originally set for Dec. 3, but had to be pushed back when Bohachuk tested positive for the coronavirus.
Bohachuk, a 25-year-old California-based Ukrainian, had stopped all 18 of his previous opponents. He had never gone past six rounds. Brandon Adams, a former world title challenger, represented a step up in class.
Bohachuk was well on his way to winning a unanimous decision when the tide turned dramatically in round eight. Fighting on a slick canvas, Adams suddenly found a new gear, unloading a series of punches climaxed by a thunderous left hook as Bohachuk retreated. The Ukrainian beat the count, but was teetering on unsteady legs and the referee properly called a halt.
Adams was without his regular trainer, 80-year-old Dub Huntley, who remained back in LA as a health precaution. In winning, he elevated his records to 23-3 (15). It was his best performance since defeating Shane Mosley Jr in the finals of Season 5 of the "Contender" series.
—
In the co-feature, an 8-round featherweight contest, Puerto Rico's Bryan Chevalier improved to 15-1-1 (12) with a third-round stoppage of Peru's Carlos Zambrano (26-2). Chevalier scored two knockdowns, the first a sweeping left hook that appeared to land behind Zambrano's head, and the second a punch to the liver that left Zambrano in severe distress. The referee waived the fight off in mid-count.
The official time was 2:21. Chevalier, a tall featherweight (5'11") made a very impressive showing; he bears watching. This was Zambrano's first fight since April of 2017 when he was knocked out in the opening round by Claudio Marrero in a bout for the WBA interim featherweight title.
—
The TV opener was an entertaining fight between contrasting styles that produced a weird conclusion when Danielito Zorrilla was awarded a technical decision over Ruslan Madiyev. The bout was stopped at the 1:16 mark of round eight after Zorrilla sank to his knees after absorbing a punch to the back of the head. The ringside physician examined him for evidence of a concussion, but ultimately it was Zorrilla's choice as to whether the bout would continue. He declined and was reportedly taken to a hospital for observation.
Madiyev, a California-based Kazahk, was the aggressor. He fought the fight in Zorilla's grill, often bullying him against the ropes. In round five, he had a point deducted for hitting behind the head, squandering what was arguably his best round.
The fight went to the scorecards with Zorrilla winning a split decision (77-74, 77-75, 73-76), thereby remaining undefeated: 15-0 (12). Ironically, Madiyev (13-2, 5 KOs), suffered his previous loss in a similar fashion.
Madiyev's new trainer Joel Diaz reportedly discouraged his charge from taking this fight for fear that he wouldn't get a fair shake in Puerto Rico. Diaz's apprehensions were well-founded.
Photo credit: Tom Hogan / Ring City USA
To comment on this story in the Fight Forum CLICK HERE