Avila Perspective, Chap. 100: Global Impact of Prizefighting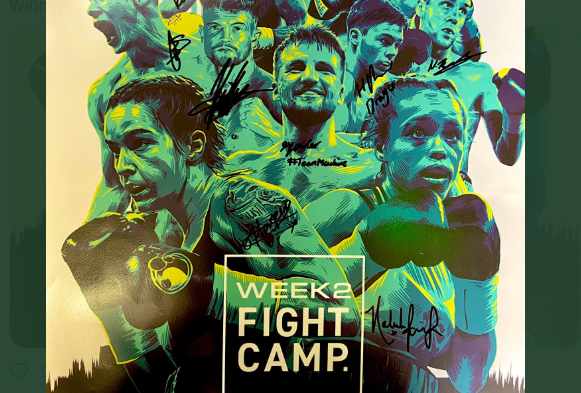 Boxing is huge.
Unknown to many, professional prizefighting extends to almost every country on this planet. Only soccer exceeds it in appeal.
Prizefighting could very well be the very first professional sport ever established in history. Scholars of history concur.
This weekend you can get a taste of boxing's reach to other parts of the world.
London, England will be boxing central on Friday Aug. 7.
DAZN will be streaming a Matchroom Boxing fight card that features cruiserweights Chris Billiam-Smith (10-1) and Nathan Thorley (14-0) battling for the Commonwealth cruiserweight title. It's an eight-hour time difference between London and Los Angeles, California where the start time will be 11 a.m.
The main feature, however, pits WBC super featherweight titlist Terri Harper (10-0) against Olympian Natasha Jonas (9-1) in a 10-round bout. Both of these fights take place at Fight Camp, the home of promoter Eddie Hearn.
If the set up looks familiar, years ago America's Hugh Hefner used to stage boxing cards at his home, the Playboy Mansion in Beverly Hills, California. The late magazine mogul loved the sport and invited many of his friends in the entertainment industry to watch prizefighting. People watching from their living rooms saw via television the rich enjoying their riches.
It's the closest I will ever come to being rich.
One of the first events I ever saw at the Playboy Mansion showcased female fighters. Hefner was a true believer in female boxing and always included a female bout if possible. It was one of his stipulations.
Daytime Boxing
This Friday morning on the West Coast, boxing fans get an opportunity to re-visit an outdoor setting similar to the Playboy Mansion fights. DAZN will be streaming the card live from England.
If Americans think they are the only boxing fans in the world, well, they definitely are not.
When it comes to boxing, the Brits, Irish, Scots, Welsh and neighboring countries all love boxing more than Americans do. Even when you go further east into Poland, Romania, Ukraine, Russia and all the other countries that used to be part of the defunct Soviet Union, they all love boxing. Let me reiterate, they love boxing.
In America, we're accustomed to acknowledging that Mexicans love boxing as well as the Cubans and Puerto Ricans. But when it comes down to it, all of Latin America loves boxing. It comes second to soccer but that's it. Boxing is a staple in Latin America.
In the good ole U.S. of A. the majority of people – including newspaper editors – favor team sports. Individual sports like tennis, track and field, and prizefighting take a back seat on newspapers or television network sports news.
But when boxing or MMA comes on a television screen or is scheduled for an arena, the American fans of those sports come out rain or shine.
Pacific Ocean and Other Areas
Across the Pacific, in the Australia and Asian continents, boxing also has a firm grip. Smaller weight classes have been dominated by Japanese, Korean and Philippine fighters for years.
They love boxing too.
A dream of mine has always been to see a fight card at Tokyo's Korakuen Hall. Japanese boxing fans are able to watch boxing almost every week at the legendary fight palace.
Asia has always produced great fighters in the lower weight classes.
Manny Pacquiao arrived more than 20 years ago barely a blip on the boxing radar. Who would have guessed he would be revered as one of the greatest fighters of his generation?
Can American fight fans imagine what the boxing world would be like without fighters from other countries?
Imagine boxing without Saul "Canelo" Alvarez, Gennady "GGG" Golovkin, Tyson Fury, Anthony Joshua, Vasyl Lomachenko, Naoya Inoue or Roman Gonzalez. It's easy to forget that all of these fighters mentioned are not from the USA. Each has fought many times in front of American audiences.
In America, we fail to realize we don't have a monopoly on talent.
Last week, both DAZN and Showtime placed fight cards on the same day. DAZN started early and brought a thoroughly entertaining boxing card including a possible Fight of the Year between super welterweights that saw Ted Cheeseman win over Sam Eggington after 12 raucous rounds of action.
Later, on the same night, Showtime brought super bantamweights, and boxing fans got a look at new WBO super bantamweight title winner Angelo Leo win by decision over last-minute entry Tramaine Williams. The replacement fighter accepted the challenge after scheduled fighter Stephen Fulton tested positive for the coronavirus.
Saturday Expectations
On Saturday night, Showtime returns with super tall welterweight Jamal James (26-1, 12 KOs) meeting Thomas Dulorme (25-3-1, 16 KOs) at the Microsoft Theater in downtown Los Angeles.
Both James and Dulorme suffered losses to Yordenis Ugas.
It's a shame that the virus has shut down audiences throughout the world. Los Angeles would have been eager to watch this event, especially in the heart of downtown. Rumors spreading are that one or two major fight cards will be held in L.A. later in the year.
Fans can watch on television as Dulorme and James battle to see who can crack that top 10 tier of welterweights. Dulorme miraculously salvaged a draw against Jessie Vargas when they fought by scoring a knockdown late in their fight. James has beaten solid competition but no one convincingly. This is an opportunity for either fighter to prove his worth.
To comment in this story in the Fight Forum CLICK HERE
Avila Perspective, Chap. 106: Return of LA Boxing, Josh Taylor, Charlos and More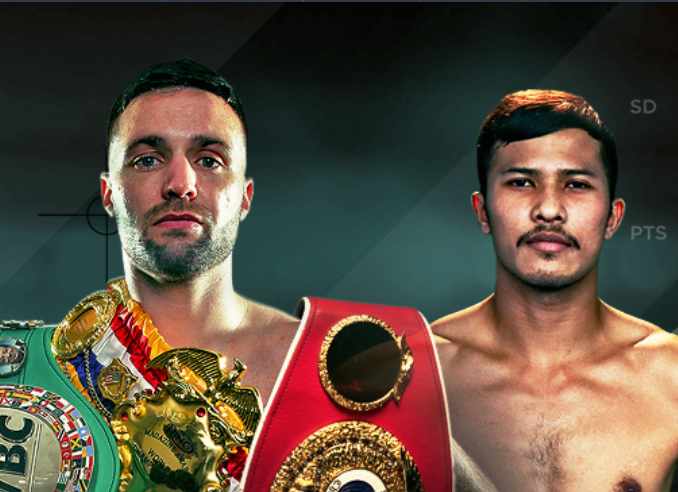 Avila Perspective, Chap. 106: Return of LA Boxing, Josh Taylor, Charlos and More
Let's call this week the Big Build Up.
Back in the 1920s to the 1950s the City of Angels was known as the place where Humphrey Bogart lived and played characters out of Raymond Chandler's novels. Books like the "Big Sleep" and "Lady in a Lake" were made into movies based in Los Angeles.
Well, here we are back where boxing thrives, people or not.
Los Angeles kicks off the big boxing week starting with a televised fight card that features home grown featherweight Vic Pasillas at the Microsoft Theater in the downtown area. Fox Sports 1 will televise the Premier Boxing Championship card on Wednesday, Sept. 23.
Pasillas (15-0,8 KOs) faces Dominican fighter Ranfis Encarnacion (17-0, 13 KOs) in the co-main event at a fan-less event that begins a crowded week of boxing as we near the end of 2020.
"Coming out on top against Encarnación is going to catapult me into some big fights at featherweight. The division is wide open and I know with hard work I can take it over," said Pasillas who is originally from Los Angeles. "This is by far the most important fight of my career. I'm coming with everything I got, because I know this is the turning point that will lead to bigger and better fights. I am ready to bring an exciting fight to the fans and get my hand raised in victory."
Both Pasillas and Encarnacion are undefeated and unknown to most of the boxing world. A win changes everything especially when it's difficult to even stage a boxing card.
Promoters are anxious to get their fighters in the ring by any means necessary.
On Thursday in Biloxi, Mississippi, super lightweight Michael Williams Jr. meets Thomas Miller in the headline attraction of a boxing card that will be streamed by UFC Fight Pass.
On Friday in southern Mexico, Serhii Bohachuk (17-0, 17 KOs) meets Alejandro Davila (21-1-2, 8 KOs) in Merida, Yucatan. No word if it will be streamed. The super welterweight from Ukraine has a 17-fight knockout streak and has become a main attraction in Hollywood, California for 360 Promotions.
"Serhii has become one of the most talked about rising stars in boxing," said Tom Loeffler, promoter of 360 Promotions. "Boxing fans are excited to see if he can continue his knockout streak against Alejandro Davila, the toughest opponent he's faced. He's been training very hard with Manny Robles for this fight and if victorious, we're certain there will be bigger opportunities for him in the near future."
These are all tasty appetizers for the big buffet coming on Saturday.
Breakfast, Lunch and Dinner
Saturday morning, especially if you live in the California area, ESPN+ will showcase the IBF, WBA super lightweight world title fight between champion Josh Taylor (16-0, 12 KOs) and Apinun Khongsong (16-0, 13 KOs) in London. It will be streamed live on Sept. 26, Saturday morning, starting at 11 a.m PST.
This is an important match for Taylor (pictured on the left) who needs a win to nail down a unification clash with Jose Carlos Ramirez the WBC and WBO titlist. If Scotland's Taylor emerges victorious the super lightweight clash will be one of the top fights of the year.
And if that fight happens to take place, then that winner more than likely meets WBO welterweight champion Terence Crawford.
But first things first. Taylor needs to defeat Thailand's Khongsong on Saturday.
"I didn't want a warm-up fight, so getting straight back in there against my mandatory challenger is great, as it's kept me fully focused. I want big fights in my career, so this is an important fight with my belts on the line," said Taylor.
Charlos Pay-per-view
The Charlos brothers asked for it and they got it.
Long have the brothers from Houston, Texas asked for a pay-per-view fight card and it never seemed possible until now. The Charlos will headline a pay-per-view double-header on Saturday via Showtime.
Beginning at 4 p.m PT/ 7 p.m. ET the Showtime pay-per-view card begins with three top notch bouts:
WBO bantamweight titlist John Riel Casimero (29-4) vs Ghana's Duke Micah (24-0, 19 KOs).
WBA super bantamweight titlist Brandon Figueroa (20-0-1, 15 KOs) vs Damien Vazquez (15-1-1, 8 KOs).
WBC middleweight titlist Jermall Charlo (30-0, 22 KOs) v Sergiy Derevyanchenko (13-2, 10 KOs).
Charlo was not impressed with Derevyanchenko's performances against Daniel Jacobs and Gennady Golovkin because both were losses. He expects to dominate.
Derevyanchenko says he's ready for Charlo.
"Golovkin is a very different fighter than Charlo, but Jacobs is similar stylistically, so that's something I'll be used to," said Derevyanchenko. "This training camp has been very similar to camps for my previous fights though. We just brought in different sparring partners for this one. We're using fighters who can show us what Charlo will bring to the ring."
After a 30-minute intermission the second half of the boxing card begins.
Former bantamweight world champion Luis Nery (30-0, 24 KOs) moves up in weight to face Aaron Alameda (25-0, 13 KOs) for the vacant WBC super bantamweight world title. Both fighters are from Mexico.
Former super bantamweight titlists Danny Roman (27-3-1) and Juan Carlos Payano (21-3) meet in a 12-round bout.
In the grand finale WBC super welterweight titlist Jermell Charlo (33-1, 17 KOs) challenges IBF and WBA super welterweight titlist Jeison Rosario (20-1-1, 14 KOs) in a fight for all three belts.
"We lions," said Charlo.
It's a very big week for boxing that begins on Wednesday and ends Saturday.
Check out more boxing news on video at the Boxing Channel 
To comment on this story in the Fight Forum CLICK HERE
The Return of Wednesday Boxing Evokes Memories of a Golden Era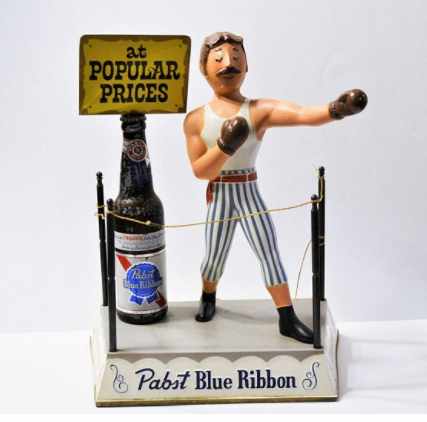 There's a Wednesday card on the boxing docket this week. The card, which features several undefeated up-and-comers of the sort usually found on Showtime's developmental series, "ShoBox: The New Generation," will play out at the Microsoft Theater in Los Angeles and air on Fox Sports 1.
Not to be out-done, "ShoBox" is returning. The long-running series, which suspended operations in March in obeisance to COVID-19 restrictions, returns on Oct. 7 with a show emanating from Connecticut's Mohegan Sun Casino. The contestants in the main go of the four-fight card, Charles Conwell and Wendy Toussaint, have identical 12-0 records.
It just so happens that Oct. 7 is also a Wednesday. And these upcoming Wednesday shows transported this reporter back to his boyhood when boxing was a fixture on radio and television on Wednesday nights. The Wednesday series sponsored by Pabst Blue Ribbon beer ran from 1950 to 1960, airing the first five years on CBS and then on ABC.
Fights were all over the TV dial during the 1950s, not that there was much competition. The Big Three — NBC, CBS, and ABC — ruled the airwaves with DuMont a very distant fourth and cable television well off into the future. (For a time, the short-lived DuMont network aired boxing shows on Mondays.)
When televisions first came out, they were a big-ticket item. In 1948, RCA's cheapest model sold for $395. That's the equivalent of $10,400 today. By 1954, the cost of the least expensive model had declined to $189 and it came in a bigger box, with a 17-inch screen compared with the 13-inch screen that was standard six years earlier.
With the cost of the coveted contraption beyond the means of many wage earners, saloonkeepers cashed in. Boxing fans flocked to the neighborhood tavern to get their boxing fix. The saloonkeeper could write off his television sets on his taxes as a business expense.
Those were the days, and I date myself, when every town had a TV repair shop and the repairman, like the family doctor, made house calls.
The Wednesday Night Fights were a spin-off of the Friday Night Fights on NBC. The matchmaker for both series (through 1958) was the International Boxing Club which was headquartered at Madison Square Garden. The president of the IBC was James D. Norris (who would come to be seen as a puppet for mobster Frankie Carbo, but that's a story for another day).
James D. Norris inherited a vast fortune from his father, Canadian businessman James E. Norris. The elder Norris was a big wheel in the sport of hockey and had a financial interest in the arenas that housed NHL teams in Chicago, Detroit, and St. Louis. He made these arenas available to his son and the Wednesday fight cards moved around, unlike the Friday fights which were pinned to Madison Square Garden.
Both series would eventually venture out at times into virgin territory, but the Wednesday series was the trailblazer. The first nationally televised boxing show from the West Coast was a Wednesday affair. Jimmy Carter defended his world lightweight title against LA fan favorite Art Aragon, the original Golden Boy, at the Olympic Auditorium on Nov. 14, 1951. Aragon had upset Carter in a non-title fight 11 weeks earlier, but Carter took him to school in the rematch, winning a lopsided decision.
The Friday boxing series, which took the name "Gillette Cavalcade of Sports," would come to be more fondly remembered, but once the TV became a living room staple, which happened fast, the Wednesday series drew higher ratings. This was predictable as more folks stayed home on Wednesday nights than on Friday nights. And although the Friday series had a larger budget, some of the most important fights of the era were staged on Wednesdays.
One of the highlights of the 1951 season was Ezzard Charles' world heavyweight title defense against Jersey Joe Walcott at Pittsburgh's Forbes Field. It was Walcott's fifth crack at the title and he was considered ancient at age 37, but he avenged his two previous losses to Charles with a thunderous one-punch knockout.
Carmen Basilio appeared in The Ring magazine Fight of the Year in five consecutive years (1955-1959). The first two — his second meeting with Tony DeMarco and his second meeting with Johnny Saxton – were televised on a Wednesday.
Although he would be quickly forgotten, the Wednesday series brought Bob Satterfield a cult following because of his unpredictability. He certainly left an impression on octogenarian boxing writer Ted Sares who recently named Satterfield his all-time favorite fighter.
To conjure up a portrait of Satterfield, think Deontay Wilder and then fix Wilder with a glass jaw. Satterfield, whose best weight was about 182 pounds, was a murderous puncher, but during his career he was stopped 13 times.
LA's Clarence Henry and Pittsburgh's Bob Baker were ranked #3 in the heavyweight division when they ventured to Chicago to tangle with Satterfield, Henry in 1952 and Baker the following year. Henry knocked out Satterfield in the opening round. Satterfield hit the canvas so hard, said a ringside reporter, the resin dust flew up.
The Satterfield-Baker fight would also end in the opening round. Baker out-weighed Satterfield by 34 pounds, but Satterfield flattened him. Later on, in a non-Wednesday fight, Satterfield knocked out Cleveland "Big Cat" Williams in the third round. Williams, 33-1 heading in, was the larger man by 25 pounds.
One bet on or against Bob Satterfield at one's own peril.
The Wednesday Night Fights had a nice run before the series was cancelled and supplanted in its time slot by "The Naked City," a critically acclaimed police drama series. Perhaps the return of boxing on Wednesdays augurs well for another mid-week boxing series, but we won't hold our breath.
Check out more boxing news on video at the Boxing Channel 
To comment on this story in the Fight Forum CLICK HERE
Erickson Lubin Wins, But Misplaced His Hammer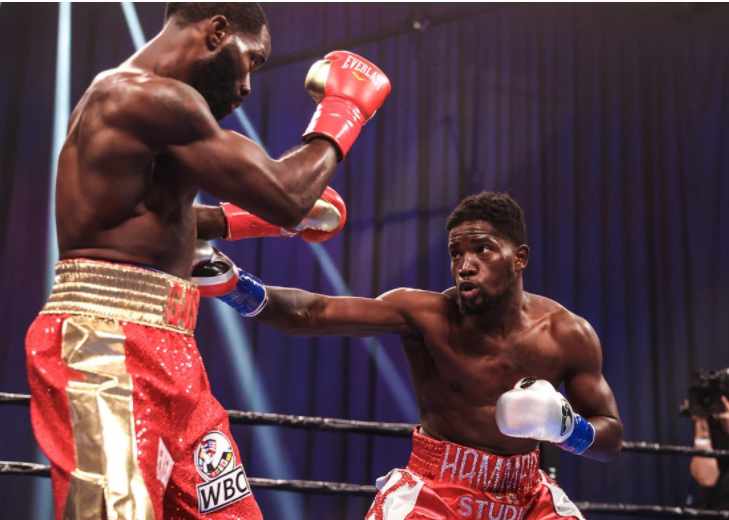 Erickson Lubin misplaced the hammer but found a way to victory over Terrell Gausha by unanimous decision in a slow-developing WBC super welterweight eliminator on Saturday.
Lubin (23-1, 16 KOs), a southpaw slugger, was unable to lower the boom on Gausha (21-2-1, 10 KOs) at the Mohegan Sun Casino in Uncasville, Conn. But he did enough in a tactical battle that only activated into a real fight in the later rounds.
Back and forth the two super welterweights mostly feinted and fired blows at each other's guard. Few managed to pierce for scoring blows and those that landed were mostly to the body.
"It was a chess match. I respected what he had, he was trying to counter what I had. My trainer was telling me to be cautious and not get hit with anything stupid," said Lubin, whose trainer is the respected Kevin Cunningham.
Gausha, 33, was the more accurate puncher but fired less than Lubin. Though he seemingly scored more often with counter rights, the scarcity of his blows allowed Lubin to control the pace of the fight.
It wasn't until the mid-rounds that Gausha stepped into a slightly quicker pace. In the 10th, a short right connected and wobbled Lubin who covered up.
"I knew I had hurt him, but he was able to recover," said Gausha, 24, who tried to finish off the hurt fighter but was unable to land another scoring blow.
"I'm in shape and I was able to recuperate," Lubin revealed.
It was still unclear who was winning the fight. In the 12th and final round Lubin stepped up the pace and connected with a crisp right hook that clearly snapped the head of Gausha. But he fought his way out of the dangerous corner.
After 12 rounds all three judges scored it for Lubin 115-113, 116-112, 118-110.
"Gausha is a tough competitor, he's at the top for a reason," said Lubin. "I feel I beat one of the top 154s and I'm going to keep doing that."
Gausha was classy in defeat.
"I take my hat off to Erickson Lubin. He was the better man tonight," said Gausha.
Lubin now awaits the winner between Jermell Charlo and Jeison Rosario who fight each other next week for the WBC, WBA and IBF super welterweight titles. Showtime will provide the title match on pay-per-view.
Featherweights
Former IBO featherweight titlist Tug Nyambayar (12-1, 9 KOs) floored Cobia Breedy (15-1) twice in the first two rounds but struggled the rest of the way to win by split decision. One judge scored it 115-113 for Breedy and two others for Mongolia's Nyambayar 114-112 and 114-113.
Nyambayar knocked down Breedy with a counter right cross in the first round and then floored him with four rights and a left hook in the second. After that, Breedy was the busier fighter and no one was able to take control.
"Boxing is boxing. It was a tough fight," said Nyambayar.
Welterweights
In a solid match Philadelphia's Jaron Ennis (26-0, 24 KOs) was able to find out exactly where he stands against real competition and stopped the unstoppable Juan Carlos Abreu (23-6-1, 21 KOs) in the sixth round by technical knockout in their welterweight showdown.
More than just a knockout win, Ennis discovered that he can indeed take a punch from an elite level puncher.
Nobody questioned whether Ennis had boxing skills or athleticism and power, but nobody knew if he could take a punch. They discovered it as Abreu was able to connect in the fourth and fifth rounds. The Dominican fighter pulled out his tricks and connected several times with sneaky rights and lefts. Ennis remained standing.
Abreu was looking to trade bombs with Ennis in the fifth and sixth round and paid the price in getting delivered to the canvas with a pretty right counter uppercut. He survived. But in the sixth a slew of punches along the ropes sent him down again. He beat the count again but during a fierce exchange he was floored a final time at 1:06 of the sixth round. It was the first time Abreu had ever been stopped.
"I feel I put on a wonderful show and got the knockout," said Ennis. "I feel I showed the division I am here."
Check out more boxing news on video at the Boxing Channel 
To comment on this story in the Fight Forum CLICK HERE