25 Years Ago Today, Buster Mathis, the Dancing Bear, Took His Earthly 10-Count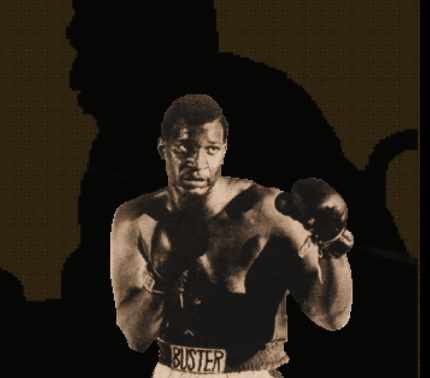 Sept. 6 marks the 25th anniversary of the death of former heavyweight contender Buster Mathis, who was 51 when he took his earthly 10-count in 1995. Although he never was a world champion, Buster, the dancing bear of a contender who came closer to making it all the way to the top than anyone of his overstuffed dimensions had any reasonable right to expect, may have already been dethroned in the court of public opinion in the one area where he once was thought to forever reign supreme.
By virtue of his shocking, seventh-round stoppage of IBF/WBA/WBO heavyweight titlist Anthony Joshua on June 1, 2019, in Madison Square Garden, Andy Ruiz Jr., another noticeably plump practitioner of the pugilistic arts, likely laid claim to the unofficial designation of "patron saint of fat heavyweights" that long before had been conferred upon Mathis, a legendary chow hound who once had dubbed himself a "world champion eater."
It was an apt description, too, although the 6'3½" Mathis, whose one shot at a somewhat less legitimate world title (the vacant New York State Athletic Commission version, also recognized in Pennsylvania, Illinois, Maine and Massachusetts) had ended in an 11th-round knockout loss to his personal boogeyman, Joe Frazier, on March 24, 1968, weighed as much as 300 pounds only once as a pro, for his debut against Bob Maynard. But even when he tipped the scale in the high 220s and low 230s, Buster always appeared to be much heavier than he should have been. Try as he might to transform himself into a more presentable physical specimen, the Grand Rapids, Mich. product never could completely rid himself of the love handles that lapped over the waistband of his trunks like ocean waves breaking across a reef.
"I remember getting down as low as 229 pounds for one fight (in 1968, against Jim Beattie)," recalled Buster in May 1989, when I first interviewed him. "I looked pretty good, but I didn't feel good. I felt really, really weak. I was so weak, I couldn't break an egg.
"Man, did I have to work hard to get down to 230, 235 pounds. It wasn't natural for me. I'd been over 300 pounds most of my life, so that's the weight at which I felt most comfortable."
The same might be said of Ruiz, who also apparently has given up on the notion that the aesthetics of appearance are as important to a fighter as genetics. If nature has decreed that an aspiring boxer is never going to snag a Calvin Klein underwear commercial, so be it. It is still possible to succeed, love handles or not, if one if fortunate enough to have been bestowed with surprisingly nimble footwork, quick hands, and a fundamental mastery of the nuances of a sport in which what you see isn't always indicative of what you get.
In retrospect, it might be said that Buster Mathis – his son, Buster Mathis Jr., who prefers to be called "Bus," also went on to become a heavyweight of some note – is at least a hard-luck figure, and possibly a tragic one given the myriad physical ailments his high-caloric lifestyle imposed upon him once he hung up his gloves and his weight continued to rise like a soufflé in the oven. Not that the elder Mathis' 30-4 record, with 21 victories inside the distance, with more than a few of those bouts against elite-level opponents, is anything to casually dismiss, but had he emerged victorious in any of his three pivotal bouts – against Muhammad Ali (UD12) and Jerry Quarry (UD12), in addition to Frazier – it would have certified Buster as one of the best big men in an exceptionally deep era for heavyweights.
"I used to be really, really good. I think the record shows that," Mathis told me for a story I did for the Philadelphia Daily News when he was training Buster Jr. for a run at the sort of ring glory that had always seemed to be just beyond the father's grasp.
"Nobody my size ever moved like I did. In my neighborhood, if you wasn't fast you'd be last. So I made myself fast. I might have been big, but I learned how to run on my toes. I even thought fast. When people called me names and told me I couldn't do this or couldn't do that, it only made me more determined to prove them wrong."
But it is the loss to Frazier that rankled Mathis more than any other, in part because their clash was for a bejeweled belt but also because of the fact that it was Frazier, not Mathis, who was the United States' heavyweight representative at the 1964 Tokyo Olympics. Mathis actually had earned a spot on the USA team, but he broke a hand in training and was replaced by Frazier, the alternate, who went on to win the gold medal and enjoy the kind of Hall of Fame pro career that Buster, at best, only got to sniff.
Maybe it all had been preordained by fate, with the first tumbling domino of disappointment being Mathis' unwise decision to part company with trainer Cus D'Amato, who had previously taken Floyd Patterson to the heavyweight championship and would later do so with Mike Tyson.
"I regret leaving Cus D'Amato," Mathis said, whose son's full name is Buster D'Amato Mathis. "There were people around me who kept saying that Cus would ruin my life, that I should be more independent. All Cus ever did was look out for me. He was one of the best things that ever happened to me in boxing.
"And the '64 Olympics, that's another big regret. I guess I've thought about that two million times. I had made the team, I was going to Tokyo. But then I broke my hand in training, and they replaced me with Joe Frazier. So what happens? Frazier wins the gold medal and goes on to become world champion. Would it have happened for me if I had gone instead? Man, I don't know. But I can't help but wonder."
So, it was perhaps with a need to get some payback when Mathis, reasonably fit by his relaxed standards, came in at 243½ pounds for his matchup with Smokin' Joe, four years after a still-raw Frazier had slid into the Olympic vacancy created by Buster's busted hand. But Frazier, more polished than he'd been in 1964 and always a lights-out puncher, stopped his much larger opponent in 11 rounds.
"In the quiet hours, when I'm in my chair, lights out, everybody in bed, I think about Joe Frazier," Mathis told me in a subsequent interview in 1994, the year before he died. "I bet I've fought Joe Frazier a million times in my mind. And you know what? I always beat him.
"But you can't change the facts. You can cry over them when they don't turn out your way, but you can't change them. The fact is that when I did fight Joe Frazier, I lost. Got knocked out. I'm not complaining. I've had a pretty good life. I was never champion, but I guess everybody can't get to be champion. I was fortunate enough to get close. That's more than a lot of people in this business can say."
Mathis was just 29 when he stepped away in 1972, after his final bout, a second-round knockout loss to Ron Lyle that may have convinced him that being nearly good enough was never really going to be good enough. Also, at 263 pounds for that fight, his ongoing war with weight appeared to be a battle he was destined from birth to lose, and, well, lose big. When he worked on the loading dock of the Interstate Trucking Company after his retirement from boxing, Mathis was known as the "Human Forklift" because of his size and strength. He reluctantly gave up that job when his doctors warned him of the dangers of overexertion.
In 1989, when he was 45, Mathis – who had ballooned to 500-plus pounds a few years earlier – had pared down to 330, primarily because of a diet free of saturated fats and the soft drinks he used to consume by the case. But he suffered from diabetes, hypertension and heart disease, and his already precarious health would continue to worsen; two strokes left him with limited motor control on his left side and forced him to use a walker. He suffered kidney failure in 1992 and had a pacemaker installed after a 1993 heart attack.
Although he continued to work with Buster Jr., who had taken up boxing as a means of avoiding the ongoing physical deterioration that seemed to be killing his father in stages, Buster Sr. no longer could demonstrate what he wanted his son to do in the ring. It was all he could do to sit in a chair at the Pride Boxing Club in Grand Rapids and tell  Bus, by then the United States Boxing Association heavyweight champ, what to do, and even then on those increasingly rare occasions when he could summon enough energy to make it to the gym.
"I can't show Bus what to do," Mathis said. "My health isn't good enough to allow me to do that."
Medical bills, and maybe grocery bills, by then had so depleted the nest egg he had socked away from boxing that Mathis' family, which included wife Joan and daughter Antonia, mostly subsisted on disability payments.
"I wasn't dealt a good hand, but I'm doing OK," he told me. "I'm not starving." That last comment quickly elicited an ironic smile.
"I'm not starving, get it?" he said with a chuckle. "But then nobody ever could say that Buster Mathis was starving. Food is my weakness, my downfall. For some people it's booze or drugs. For me, it's always been food."
It had been Buster Sr.'s dream to stick around long enough to help guide his son to a place higher on the heavyweight ladder than he'd been able to attain. It was not to be; Mathis was found unconscious by his wife at the family home in Wyoming, Mich., a Grand Rapids suburb. Family members and emergency workers tried to revive him, but he was pronounced dead upon arrival at Butterworth Hospital in Grand Rapids.
Brian Lee, Buster Jr.'s manager, said the father's passing was not unexpected, but "it's a blessing he went so peacefully after so many struggles, so many ailments. He was not afraid to die. He was comfortable with it.
"Not many people know this, but he was starting to lose his eyesight, too. He put on a brave front for the kids (in addition to Buster Jr., Mathis was working with 20 or so other young fighters). The gym kind of kept him going."
Buster Jr., now 50, posted a 21-2 record with just seven wins inside the distance, an indication that, like his father, he was more a technician than a big blaster. Also like his father, he was acutely aware of his genetic predisposition to pack on pounds at an alarming rate. He was 325 pounds at 14, and his taking up of his dad's profession was less a nod to his legacy than an acknowledgment that there really can be too much of a good thing.
"I just wanted to change my life," Bus said in the lead-up to his Aug. 13, 1994, bout with Riddick Bowe in Atlantic City, which ended as a no-contest when Bowe, who was winning easily, made the mistake of hitting his opponent when he was down on one knee. "You know how it is in high school. The jocks wear the letter jackets and get all the girls. When you're my size, though, you don't have all that stuff. I didn't have a girlfriend, and it was hard to shop for clothes. People don't accept you when you are fat.
"But it's not only that. I've seen what being too big for too long has done to my father. His health isn't what it should be. For a long time I didn't think about being big, because there are a lot of big people on my dad's side of the family. I figured I was going to be big, too, because that's just the way it is.
"Now I know it doesn't necessarily have to be that way. Everybody has a choice."
Check out more boxing news on video at the Boxing Channel 
To comment on this story in the Fight Forum CLICK HERE
Season 2 of the World Boxing Super Series Concludes on Saturday in Munich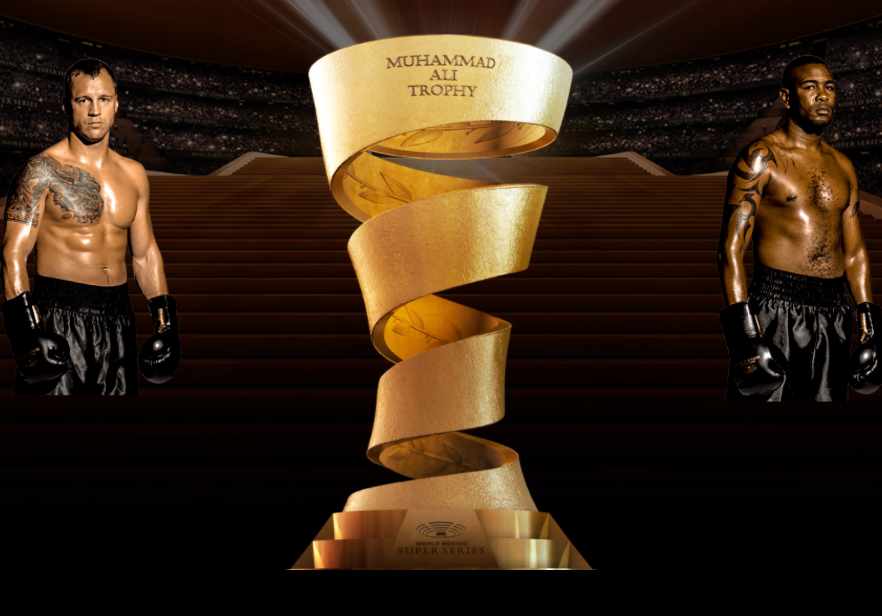 PRESS RELEASE: The hotly-anticipated World Boxing Super Series Season II Cruiserweight Final between Mairis Briedis and Yuniel Dorticos takes place behind-closed-doors in a film studio at Plazamedia Broadcasting Center in Munich, Germany on Saturday, 26 September. On the line: The Muhammad Ali Trophy, IBF World Title, and vacant Ring Magazine 200 lbs belt.
The final will be shown live on DAZN in the US and Sky Sports in the UK.
"A final for the Muhammad Ali Trophy has proved to be something extraordinary. We have seen that it brings out the best in boxers which reflects the DNA of our tournament as to deliver and continue to deliver boxing at its very best to fans of the sport," said Andreas Benz, CEO of Comosa, the event organizer.
"Plazamedia is a phenomenal solution, the studios are providing a controlled environment which is of huge benefit to us and the production team to keep everyone safe while also putting on a great show.
"At the same time, we have done everything to secure fair conditions for both teams, and to ensure they remain healthy and isolated until the action starts."
Mairis Briedis, tournament No. 1 seed, qualified for the final through wins over Noel Mikaelian (UD) and Krzysztof Glowacki (TKO3), while Dorticos, No. 2 seed conquered Mateusz Masternak (UD) and Andrew Tabiti (KO10) to enter the 200 lbs decider.
"We are very happy about the announcement of the final," said Latvia's Mairis Briedis. "I love the fact that it will be in Munich as it reminds me of every time I went to train with the Klitschko brothers in Germany and the flights were always via Munich. Those are some great memories of the time spent with them there."
Said Miami-based Cuban, Yuniel 'The KO Doctor' Dorticos, IBF World Cruiserweight Champion: "To all my fans worldwide, In Europe and especially in Munich, Germany: I am super happy the World Boxing Super Series final will take place in Munich, Germany, and I will see you all on Saturday, September 26th. The KO Doctor is back and ready to prescribe another dose of pain and take the Muhammad Ali Trophy back to Miami."
Kalle Sauerland, Chief Boxing Officer of the WBSS, said: "On 26 September we will not only crown the best cruiserweight on the planet but also send a sign to the world that boxing is back with the first major transatlantic championship bout between the undisputed number one and two in their division.
The final is not only about honour and glory, but cementing a legacy. The winner will become a member of an exclusive 'Ali Trophy Winner Club' that includes Oleksandr Usyk, Callum Smith, Naoya Inoue and Josh Taylor. It doesn't get much bigger in boxing, and we expect Briedis and Dorticos to have an absolute barnstormer!"
The Muhammad Ali Trophy was created by the late world-renowned artist Silvio Gazzaniga who also designed the iconic FIFA World Cup Trophy.
Check out more boxing news on video at the Boxing Channel 
To comment on this story in the Fight Forum CLICK HERE
Avila Perspective, Chap. 106: Return of LA Boxing, Josh Taylor, Charlos and More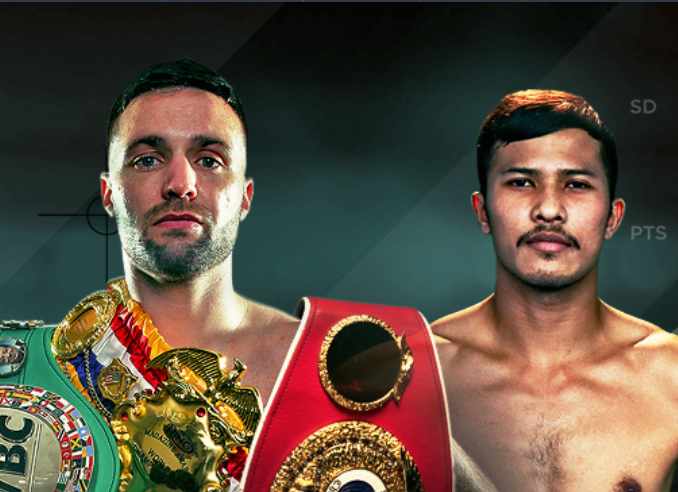 Avila Perspective, Chap. 106: Return of LA Boxing, Josh Taylor, Charlos and More
Let's call this week the Big Build Up.
Back in the 1920s to the 1950s the City of Angels was known as the place where Humphrey Bogart lived and played characters out of Raymond Chandler's novels. Books like the "Big Sleep" and "Lady in a Lake" were made into movies based in Los Angeles.
Well, here we are back where boxing thrives, people or not.
Los Angeles kicks off the big boxing week starting with a televised fight card that features home grown featherweight Vic Pasillas at the Microsoft Theater in the downtown area. Fox Sports 1 will televise the Premier Boxing Championship card on Wednesday, Sept. 23.
Pasillas (15-0,8 KOs) faces Dominican fighter Ranfis Encarnacion (17-0, 13 KOs) in the co-main event at a fan-less event that begins a crowded week of boxing as we near the end of 2020.
"Coming out on top against Encarnación is going to catapult me into some big fights at featherweight. The division is wide open and I know with hard work I can take it over," said Pasillas who is originally from Los Angeles. "This is by far the most important fight of my career. I'm coming with everything I got, because I know this is the turning point that will lead to bigger and better fights. I am ready to bring an exciting fight to the fans and get my hand raised in victory."
Both Pasillas and Encarnacion are undefeated and unknown to most of the boxing world. A win changes everything especially when it's difficult to even stage a boxing card.
Promoters are anxious to get their fighters in the ring by any means necessary.
On Thursday in Biloxi, Mississippi, super lightweight Michael Williams Jr. meets Thomas Miller in the headline attraction of a boxing card that will be streamed by UFC Fight Pass.
On Friday in southern Mexico, Serhii Bohachuk (17-0, 17 KOs) meets Alejandro Davila (21-1-2, 8 KOs) in Merida, Yucatan. No word if it will be streamed. The super welterweight from Ukraine has a 17-fight knockout streak and has become a main attraction in Hollywood, California for 360 Promotions.
"Serhii has become one of the most talked about rising stars in boxing," said Tom Loeffler, promoter of 360 Promotions. "Boxing fans are excited to see if he can continue his knockout streak against Alejandro Davila, the toughest opponent he's faced. He's been training very hard with Manny Robles for this fight and if victorious, we're certain there will be bigger opportunities for him in the near future."
These are all tasty appetizers for the big buffet coming on Saturday.
Breakfast, Lunch and Dinner
Saturday morning, especially if you live in the California area, ESPN+ will showcase the IBF, WBA super lightweight world title fight between champion Josh Taylor (16-0, 12 KOs) and Apinun Khongsong (16-0, 13 KOs) in London. It will be streamed live on Sept. 26, Saturday morning, starting at 11 a.m PST.
This is an important match for Taylor (pictured on the left) who needs a win to nail down a unification clash with Jose Carlos Ramirez the WBC and WBO titlist. If Scotland's Taylor emerges victorious the super lightweight clash will be one of the top fights of the year.
And if that fight happens to take place, then that winner more than likely meets WBO welterweight champion Terence Crawford.
But first things first. Taylor needs to defeat Thailand's Khongsong on Saturday.
"I didn't want a warm-up fight, so getting straight back in there against my mandatory challenger is great, as it's kept me fully focused. I want big fights in my career, so this is an important fight with my belts on the line," said Taylor.
Charlos Pay-per-view
The Charlos brothers asked for it and they got it.
Long have the brothers from Houston, Texas asked for a pay-per-view fight card and it never seemed possible until now. The Charlos will headline a pay-per-view double-header on Saturday via Showtime.
Beginning at 4 p.m PT/ 7 p.m. ET the Showtime pay-per-view card begins with three top notch bouts:
WBO bantamweight titlist John Riel Casimero (29-4) vs Ghana's Duke Micah (24-0, 19 KOs).
WBA super bantamweight titlist Brandon Figueroa (20-0-1, 15 KOs) vs Damien Vazquez (15-1-1, 8 KOs).
WBC middleweight titlist Jermall Charlo (30-0, 22 KOs) v Sergiy Derevyanchenko (13-2, 10 KOs).
Charlo was not impressed with Derevyanchenko's performances against Daniel Jacobs and Gennady Golovkin because both were losses. He expects to dominate.
Derevyanchenko says he's ready for Charlo.
"Golovkin is a very different fighter than Charlo, but Jacobs is similar stylistically, so that's something I'll be used to," said Derevyanchenko. "This training camp has been very similar to camps for my previous fights though. We just brought in different sparring partners for this one. We're using fighters who can show us what Charlo will bring to the ring."
After a 30-minute intermission the second half of the boxing card begins.
Former bantamweight world champion Luis Nery (30-0, 24 KOs) moves up in weight to face Aaron Alameda (25-0, 13 KOs) for the vacant WBC super bantamweight world title. Both fighters are from Mexico.
Former super bantamweight titlists Danny Roman (27-3-1) and Juan Carlos Payano (21-3) meet in a 12-round bout.
In the grand finale WBC super welterweight titlist Jermell Charlo (33-1, 17 KOs) challenges IBF and WBA super welterweight titlist Jeison Rosario (20-1-1, 14 KOs) in a fight for all three belts.
"We lions," said Charlo.
It's a very big week for boxing that begins on Wednesday and ends Saturday.
Check out more boxing news on video at the Boxing Channel 
To comment on this story in the Fight Forum CLICK HERE
The Return of Wednesday Boxing Evokes Memories of a Golden Era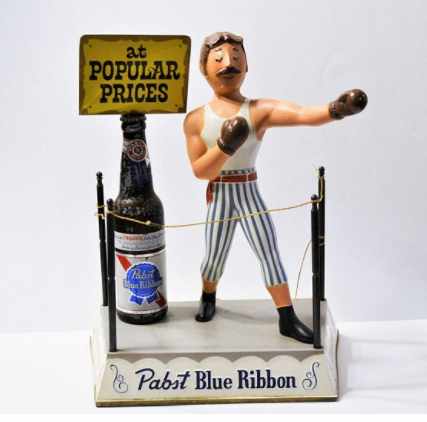 There's a Wednesday card on the boxing docket this week. The card, which features several undefeated up-and-comers of the sort usually found on Showtime's developmental series, "ShoBox: The New Generation," will play out at the Microsoft Theater in Los Angeles and air on Fox Sports 1.
Not to be out-done, "ShoBox" is returning. The long-running series, which suspended operations in March in obeisance to COVID-19 restrictions, returns on Oct. 7 with a show emanating from Connecticut's Mohegan Sun Casino. The contestants in the main go of the four-fight card, Charles Conwell and Wendy Toussaint, have identical 12-0 records.
It just so happens that Oct. 7 is also a Wednesday. And these upcoming Wednesday shows transported this reporter back to his boyhood when boxing was a fixture on radio and television on Wednesday nights. The Wednesday series sponsored by Pabst Blue Ribbon beer ran from 1950 to 1960, airing the first five years on CBS and then on ABC.
Fights were all over the TV dial during the 1950s, not that there was much competition. The Big Three — NBC, CBS, and ABC — ruled the airwaves with DuMont a very distant fourth and cable television well off into the future. (For a time, the short-lived DuMont network aired boxing shows on Mondays.)
When televisions first came out, they were a big-ticket item. In 1948, RCA's cheapest model sold for $395. That's the equivalent of $10,400 today. By 1954, the cost of the least expensive model had declined to $189 and it came in a bigger box, with a 17-inch screen compared with the 13-inch screen that was standard six years earlier.
With the cost of the coveted contraption beyond the means of many wage earners, saloonkeepers cashed in. Boxing fans flocked to the neighborhood tavern to get their boxing fix. The saloonkeeper could write off his television sets on his taxes as a business expense.
Those were the days, and I date myself, when every town had a TV repair shop and the repairman, like the family doctor, made house calls.
The Wednesday Night Fights were a spin-off of the Friday Night Fights on NBC. The matchmaker for both series (through 1958) was the International Boxing Club which was headquartered at Madison Square Garden. The president of the IBC was James D. Norris (who would come to be seen as a puppet for mobster Frankie Carbo, but that's a story for another day).
James D. Norris inherited a vast fortune from his father, Canadian businessman James E. Norris. The elder Norris was a big wheel in the sport of hockey and had a financial interest in the arenas that housed NHL teams in Chicago, Detroit, and St. Louis. He made these arenas available to his son and the Wednesday fight cards moved around, unlike the Friday fights which were pinned to Madison Square Garden.
Both series would eventually venture out at times into virgin territory, but the Wednesday series was the trailblazer. The first nationally televised boxing show from the West Coast was a Wednesday affair. Jimmy Carter defended his world lightweight title against LA fan favorite Art Aragon, the original Golden Boy, at the Olympic Auditorium on Nov. 14, 1951. Aragon had upset Carter in a non-title fight 11 weeks earlier, but Carter took him to school in the rematch, winning a lopsided decision.
The Friday boxing series, which took the name "Gillette Cavalcade of Sports," would come to be more fondly remembered, but once the TV became a living room staple, which happened fast, the Wednesday series drew higher ratings. This was predictable as more folks stayed home on Wednesday nights than on Friday nights. And although the Friday series had a larger budget, some of the most important fights of the era were staged on Wednesdays.
One of the highlights of the 1951 season was Ezzard Charles' world heavyweight title defense against Jersey Joe Walcott at Pittsburgh's Forbes Field. It was Walcott's fifth crack at the title and he was considered ancient at age 37, but he avenged his two previous losses to Charles with a thunderous one-punch knockout.
Carmen Basilio appeared in The Ring magazine Fight of the Year in five consecutive years (1955-1959). The first two — his second meeting with Tony DeMarco and his second meeting with Johnny Saxton – were televised on a Wednesday.
Although he would be quickly forgotten, the Wednesday series brought Bob Satterfield a cult following because of his unpredictability. He certainly left an impression on octogenarian boxing writer Ted Sares who recently named Satterfield his all-time favorite fighter.
To conjure up a portrait of Satterfield, think Deontay Wilder and then fix Wilder with a glass jaw. Satterfield, whose best weight was about 182 pounds, was a murderous puncher, but during his career he was stopped 13 times.
LA's Clarence Henry and Pittsburgh's Bob Baker were ranked #3 in the heavyweight division when they ventured to Chicago to tangle with Satterfield, Henry in 1952 and Baker the following year. Henry knocked out Satterfield in the opening round. Satterfield hit the canvas so hard, said a ringside reporter, the resin dust flew up.
The Satterfield-Baker fight would also end in the opening round. Baker out-weighed Satterfield by 34 pounds, but Satterfield flattened him. Later on, in a non-Wednesday fight, Satterfield knocked out Cleveland "Big Cat" Williams in the third round. Williams, 33-1 heading in, was the larger man by 25 pounds.
One bet on or against Bob Satterfield at one's own peril.
The Wednesday Night Fights had a nice run before the series was cancelled and supplanted in its time slot by "The Naked City," a critically acclaimed police drama series. Perhaps the return of boxing on Wednesdays augurs well for another mid-week boxing series, but we won't hold our breath.
Check out more boxing news on video at the Boxing Channel 
To comment on this story in the Fight Forum CLICK HERE