Award-Winning Writer John Schulian Reflects on His Days on the Boxing Beat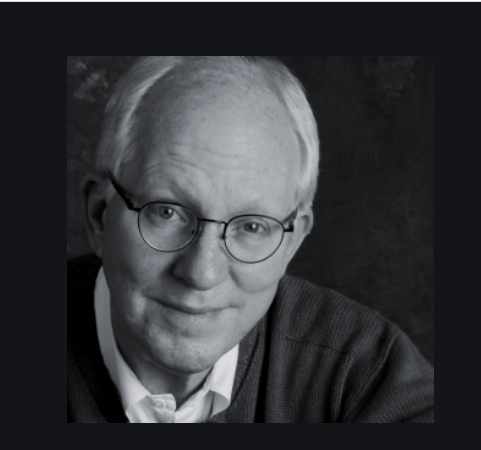 A TSS CLASSIC: Bill Shoemaker was born to ride thoroughbred race horses. Pablo Picasso to paint. Tony Bennett to sing. Marlon Brando to act. John Schulian to write.
Schulian has written for six newspapers including the Washington Post, Chicago Sun-Times and Philadelphia Daily News, and has contributed to such weighty periodicals as Sports Illustrated, Gentlemen's Quarterly, Inside Sports and Playboy.
In time, Schulian would turn his attention to the bright lights of Hollywood where he was a staff writer for "L.A. Law," "Miami Vice," "Wiseguy," "The Slap Maxwell Story," and "Midnight Caller."
Schulian also co-created the worldwide hit television show "Xena: Warrior Princess."
And if that wasn't enough, Schulian edited or co-edited four sports anthologies and had three collections of his sports writing published: "Writers' Fighters And Other Sweet Scientists," "Twilight of the Long-ball Gods," and "Sometimes They Even Shook Your Hand."
After our initial meeting over a three-hour lunch and through continued correspondence via email, the Los Angeles native who holds journalism degrees from the University of Utah (BA) and Northwestern University (MS) agreed to answer a handful of questions for "The Sweet Science."
Like so many people, Muhammad Ali's passing at age 74 in Arizona hit home for Schulian.
"My first thought is that I'm hardly alone in having memories of Ali," he said. "He belonged to the public in a way that no other athlete – no other public figure, really – has belonged to the public. Some people still remember how he shed the name Cassius Clay and stood over the supine Sonny Liston in Lewiston, Maine, daring the big ugly bear he had just knocked down – or had he? – to get up.
"Others remember Ali's trembling hand when he lit the Olympic torch in Atlanta in 1996. And then there are those who lucked into more personal moments: a kid who met Ali by chance in an airport or a woman who saw him give her husband the once-over at a banquet and then tell her, "You can do better."
"Sometimes it seemed as if Ali was put on earth to brighten peoples' lives that way. I know he certainly brightened mine the night I was sitting next to him on the dais at a banquet in New York. He drew the globe complete with continents on a paper placemat, then he nudged me and pointed at it. "I used to be champion of all that," he said in a raspy voice. He was through with fighting by then, and yet his words still gave me a chill. For some of us, he would always be a champion even if he wore no crown."
Schulian, who was offered Red Smith's column at The New York Times, which he turned down, covered boxing in the 1970s and 1980s. Among the many fights he watched, which stand out?
"I wish I could put an Ali fight on this list, but all the fights I covered showcasing him never should have happened," he said. "He left the last vestiges of his greatness in Manila, just as Joe Frazier did, and it was only after he was back home that I began writing about him.
"The one really good fight Ali had in that era was with Earnie Shavers in Madison Square Garden, but Ali still took some ferocious shots, and I'm sure he paid for them later.
"Now, to get back to your question: [Ray] Leonard-[Thomas] Hearns was a great fight. Hearns had him beat twice, but Leonard had too much heart and brainpower to be stopped.
"The first [Aaron] Pryor-[Alexis] Arguello fight, in Miami, was a study in courage and the thrilling nobility that such a brutal sport can summon from combatants. Of course, a lot of people scarcely remember that because of Duk Koo Kim's fatal injuries in the ring the next evening.
"[Roberto] Duran-Leonard I was fascinating because of the education Leonard took away from it. In their second fight, he let Duran know that school was out. The best fight I covered – the most electric fight and the most dramatic – was [Marvin] Hagler-Hearns. I never saw anything like it. They charged out of their corners at the start of the first round, and everybody at press row and in the crowd came out of their seats like they'd just taken 1,000 volts in the ass.
"Nobody sat down until Hagler had landed so many punches that all of Hearns' synapses were misfiring. Of such violence are legends made."
There are enough great boxers to fill a good-size garage. Who stands above the rest?
"I didn't start writing about boxing extensively until after the Thrilla in Manila, which means I covered Ali at a time he shouldn't have been fighting at all," said Schulian, who had his first novel, "A Better Goodbye," published in 2015. "So I can't call him the best. The Hagler-Hearns fight was the best I covered and the most electric event I've seen in any sport, but that doesn't put Marvelous Marvin atop my list.
"The same goes for Roberto Duran, who was a brilliant defensive fighter as well as a terrifying puncher, and Larry Holmes, a great heavyweight with a wrecking-ball jab and the bad luck to succeed Ali as champion.
"The best fighter in my time, however, was Sugar Ray Leonard. He proved how big his heart and talent were when he beat Hearns, but that was just part of what made him so great. He also had a rapacious intellect when it came to boxing. He watched film of every great old fighter  and he went to school on all of them. And his education in the ring was enhanced exponentially by the way his trainer Angelo Dundee brought him along, pitting him against every possible type of opponent, sluggers and cutie pies, southpaws and stylists, and defensive specialists and guys who, given the chance, would try to gouge out his eyes.
"Leonard beat them all, and did it with the same flair and personality that the public fell in love with at the 1976 Olympics in Montreal. Once his name was included among boxing's all-time greats, however, something in him changed. He began retiring and un-retiring and he slowly got rid of all the people who had helped him get to the top, Dundee and lifetime friends like Dave Jacobs and Janks Morton, and the lawyer who made sure he would always be financially secure, Mike Trainer.
"It happens in every profession, I suppose, but that doesn't mean I have to like it. For what it's worth, I don't think Leonard beat Hagler, either. But he was still the best fighter I covered in what was boxing's last golden era."
What separates covering boxing from other sports? "I hope you don't mind if I quote myself," he said. "This is from my introduction to "At The Fights," which George Kimball (RIP) and I edited for the Library of America.
"[Boxing] is the best friend a writer ever had. It doesn't matter whether the writer is a newspaper wage-slave feverishly trying to make his deadline after a title fight or a big-name author who has parachuted in to survey toe-to-toe gladiators and the exotica surrounding them.
"There is an undeniable jolt to watching violence in the ring, an almost electrical charge composed of equal parts beauty and savagery, and it can stir the poet in a writer who doesn't realize he has poetry in him.
"I'm sure our very best boxing writers, from A.J. Liebling to Mark Kram to Richard Hoffer, would have wonderful things to add to that, but if you read their work, you'll see the points I made driven home in high style."
Was it more fun covering boxing during your era versus the present day? "I'm not out in the gyms and ballparks anymore so it's hard for me to give you a definitive answer," Schulian pointed out. "But judging by what I hear from old sports writing friends, read in papers and magazines, and see on TV, the job looks a hell of a lot harder than it used to be.
"The best sport of all for guys who would bend your ear was boxing. If you walked into a gym or arena with a notebook in your hand, you were instantly surrounded by people with stories to tell. All anyone cared about was that you spelled his name right, and that included Don King, who just laughed every time he got caught short-changing another fighter.
When Angelo Dundee was in his final years, I needed to talk to him for a piece I was writing about Ali. It had been years since we'd last spoken, so I felt compelled to introduce myself. "Why you doin' that?" Angelo said. "I oughta punch you in the nose. We're friends, for crying out loud."
For the late Sports Illustrated scribe Pat Putnam, he used Liebling's words to help elevate his prose. What took Schulian to the next level?
"Maybe I would have written better if I'd read Liebling too, but, no, I never did anything like Pat did," he noted." The fighters were always my inspiration. If they weren't up to the challenge, then I'd fall back on the world I was in at every fight, with a cast of characters that seemed to have stepped out of a noir novel. I didn't always write an "A" story, but the material for one was almost always at my disposal."
Schulian received the prestigious PEN/ESPN Lifetime Achievement Award for Literary Sports Writing this year.
"It was the biggest and best surprise of my career," he said. "You have to realize that I left daily newspapering for Hollywood thirty years ago. It was a move that I always assumed rendered me a non-candidate for any journalism awards even if I kept my hand in sports writing by doing occasional pieces for GQ, Sports Illustrated, the L.A. Times, Deadspin, and Alex Belth's Bronx Banter Blog.
"What can I tell you? I'm a compulsive writer. And there were things I wanted to say and subjects that editors wanted me to write about. The great discovery of this second phase of my sports writing career was that l felt like I'd somehow become better at putting words on paper.
"Maybe I needed time away from the grind of doing four columns a week and always having a freelance magazine piece going on the side. Maybe I learned something from the incredibly smart people I worked with in TV – nothing about writing prose, mind you, but plenty about thinking and challenging the norm and being exposed to new ideas.
"Whatever the reason, I ended up doing some of the best pieces of my career, about Ali, Josh Gibson, Chuck Bednarik and the obscure legends that help make baseball such a compelling game. But once they were in print and I'd cashed the checks I got for them, I figured that was the end of the line.
"When PEN e-mailed me early this year to say I'd won the award, I was gobsmacked. I didn't even know I was in the running, and I still don't know who nominated me, but I hope that whoever it was realizes how grateful I am. I'm equally grateful to Dave Kindred, Sally Jenkins and Senator Bill Bradley, who comprised the panel that selected me.
"They put me in the same sentence with Roger Angell, Dan Jenkins, Frank Deford, Dave Anderson and Bob Ryan, the award's previous winners. It's hard to believe that a guy who co-created "Xena" could keep such distinguished company, but I've got the plaque to prove it."
EDITOR'S NOTE: This story originally ran on August 23, 2016
——
Rick Assad has covered sports in Southern California for almost three decades. You may contact him at yankeespride55@gmail.com
Check out more boxing news on video at the Boxing Channel 
To comment on this story in the Fight Forum CLICK HERE
Avila Perspective, Chap: 157: Tank Davis and Rollie Romero in LA and More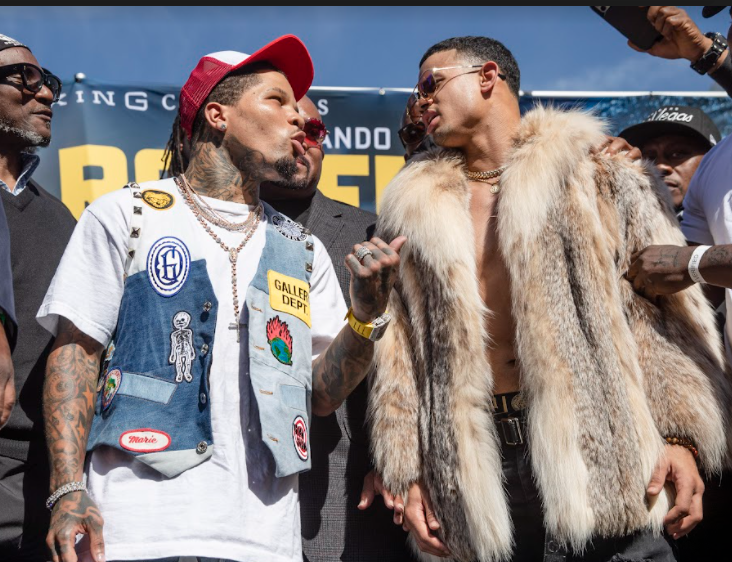 Avila Perspective, Chap: 157: Tank Davis and Rollie Romero in LA and More
LOS ANGELES-One champ sells out Atlanta, the other fights out of Las Vegas, so I guess they will meet in the peace-loving neutral site of Los Angeles.
Gervonta "Tank" Davis holds the WBA lightweight title and the no-neck destroyer from Maryland who sells out in the city of Atlanta has agreed to fight in L.A.
Rollie Romero the number one brutish contender for the WBA title and native to the casino capital has also agreed to transplant this title match.
Tickets sales opened today.
Davis (25-0, 24 KOs) will defend the WBA lightweight belt against Romero (14-0, 12 KOs) on Dec. 5, at the Staples Center in Los Angeles. Showtime pay-per-view will televise the match that many predict will not hear the final bell.
One more thing, these guys absolutely do not like each other.
"We were supposed to spar in 2018 and he didn't show up to the gym. He did that twice because he knew he was getting beat," said Romero on his reason for having a beef with Davis. "He's got such a big head, it's going to be hard to miss it. He gets touched up by every opponent he faces. Leo Santa Cruz was beating him up and (Mario) Barrios was getting to him too."
Davis said he does not care about words.
"He's been talking for a long time. He's trying to sell a fight, but I'm going to show him that he's a chump on December 5," said Davis. "I'm not here to talk, I'm here to fight. I don't take this personally. To me, this isn't a beef, this is business."
Both expect a knockout, nothing less.
Even their promoter Floyd Mayweather agrees with that assessment.
"I don't see this fight going the distance. Two undefeated knockout artists. Two champions," said Mayweather.
Thompson Boxing Open for Fans
Fans return to the Inland Empire area this Friday, Oct. 22, with Thompson Boxing Promotions staging a fight card featuring undefeated super bantamweights at the Ontario Doubletree Hotel in Ontario, California.
The main event pits Northern California's Eros Correa (10-0, 7 KOs) against Japan's Katsuma Akitsugi (6-0). It can be seen on the Thompson Boxing Promotions page on Facebook.com.
"Thompson Boxing has had a lot of great fighters ascend to bigtime fights and I want to follow in their footsteps," said Akitsugi who trains in Southern California. "They do a lot of shows in the L.A.-area, and they have helped my career a ton. I'm looking forward to putting on a great fight for the fans."
It's been almost two years since fans in the Inland Empire (the I.E. as locals call it) were able to attend a boxing card live. It's significant because outside of Fantasy Springs Casino, on one occasion, people could not see boxing in-person.
Roughly there are about 15 boxing gyms in the I.E. including Joel Diaz and Antonio Diaz's gym in Indio, the Robert Garcia Boxing Academy in Riverside, Abel Sanchez's gym in Big Bear Lake, and the Henry Ramirez boxing gym in Riverside. Those are powerhouse gyms.
Ramirez has one of his fighters Anthony Chavez on the Thompson Boxing card this Friday.
The Inland Empire just may be the center of the boxing universe. This is not an exaggeration. One of the best discoverers of talent in the area has been Thompson Boxing which brought the boxing world numerous stars like Timothy Bradley Jr. Mauricio Herrera and Josesito Lopez.
Who will they bring next?
Tickets can be purchased by calling Thompson Boxing at (714) 935-0900 or at their web site ThompsonBoxing.com
Proof of vaccination is necessary or a negative Covid-19 test within 72 hours of the event.
Shakur
A battle for the WBO super featherweight title sees champion Jamel Herring (23-2) defending against former WBO featherweight champion Shakur Stevenson (16-0, 8 KOs) who has moved up in weight. It takes place on Saturday, Oct. 23, at State Farm Arena in Atlanta. ESPN will televise.
Herring, a former U.S. Marine and 2012 Olympian, has height and reach and toughness. Will it be enough against the speed of Stevenson, a 2016 Olympic silver medalist? The Marine has improved with every fight.
Stevenson has an abundance of speed and ability to fight outside. But when it comes to fighting inside, he would rather hold. Will he be allowed to hold?
Last week in San Diego
Speaking of featherweights, the new WBO featherweight titlist Emanuel Navarrete (35-1, 29 KOs) defeated Joet Gonzalez (24-2, 14 KOs) by decision in San Diego last Friday.
It was one of the best fights of the year.
Navarrete and Gonzalez traded blows nonstop for 12 rounds with neither willing to give an inch. The 2,000 fans were riveted by the action.
It was Gonzalez second attempt for the WBO title. The first was against Shakur Stevenson a year ago. Tremendous heart shown by the Glendora, California prizefighter.
Navarrete has height and reach and could very easily move up to the super featherweight division. It would not be a surprise to hear he does move up.
Fights to Watch
Fri. ESPN+ 4 p.m. Oscar Rivas (27-1) vs Ryan Rozicki (13-0).
Fri. Telemundo 11:59 p.m. Jose Soto (15-0) vs Ganigan Lopez (36-11).
Sat. FITE.TV 3 p.m. Harold Calderon (25-0) vs Luis Florez (25-21); Rosalinda Rodriguez (12-0) vs Edina Kiss (15-15).
Sat. ESPN 6 p.m. Jamel Herring (23-2) vs Shakur Stevenson (16-0).
Photo credit: Esther Lin / SHOWTIME
Check out more boxing news on video at the Boxing Channel
To comment on this story in the Fight Forum CLICK HERE
'Hotlanta' Has Suddenly Become a Professional Boxing Hotspot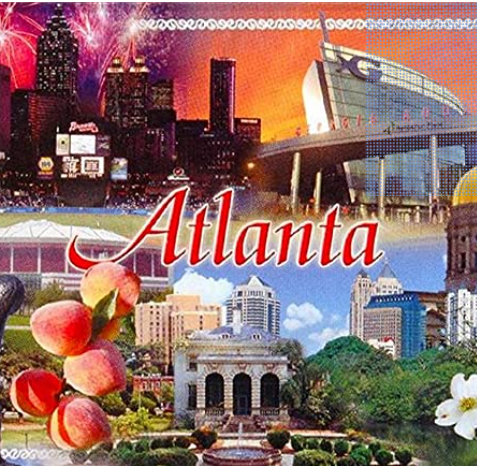 'Hotlanta' Has Suddenly Become a Professional Boxing Hotspot
This coming Saturday, Oct. 23, Top Rank will stage an important fight at Atlanta's State Farm Arena, home of the city's NBA franchise. Shakur Stevenson challenges WBO 130-pound world title-holder Jamel Herring in a battle of former Olympians.
Saturday's card will be the eighteenth boxing card in Atlanta this year. At least four more shows will be staged here before the year is out. On the pro boxing front, only Southern California has been busier. There have been more shows in Atlanta than in Las Vegas this year and only 10 shows in all of New York thus far in all of 2021.
True, most of the Atlanta shows have been low-budget affairs; club cards that attracted no mention in the national press. But the city's NFL stadium housed the Jake Paul vs. Ben Askren freak fight in April and Gervonta "Tank" Davis headlined a pay-per-view show at the State Farm Arena against Mario Barrios in June.
It's a fair guess that Atlanta would not have been on Top Rank's radar screen if not for Davis. His fight with Barrios reportedly attracted a paid crowd of 16,570, an uncommonly large turnout by today's standards. Eighteen months earlier, in his first appearance in Atlanta where he is a part-time resident, "Tank" drew 14,129 to the State Farm Arena for a far less compelling match with Yuriorkis Gamboa. That bout took place three days after Christmas, historically a dead zone for a boxing promoter.
The Davis-Gamboa fight with a vacant 130-pound belt at stake was Atlanta' first world title fight since the 1998 match between Evander Holyfield and Vaughn Bean, a drought of 21 years.
Holyfield, who grew up in a public housing complex in Atlanta, had two prior title fights in the city where he was raised. In 1991, he defended his heavyweight title here against late sub Bert Cooper. Five years earlier, Evander wrested the WBA junior heavyweight (190 pound) title from Dwight Muhammad Qawi in an Atlanta ring.
The most important fight in Atlanta as measured by international news coverage was the Oct. 26, 1970 match between Muhammad Ali and Jerry Quarry. This was Ali's first fight in 43 months, having lost the prime of his career to a suspension for draft evasion. The crowd of 5,000 at the city's old municipal auditorium included 600 members of the press. (Ali chopped Quarry to pieces in a fight that was stopped after three rounds.)
The spearhead of the promotion was Atlanta attorney Leroy Johnson, the only African-American member of Georgia's State Senate. He and Atlanta's Jewish mayor overcame the opposition of Georgia's segregationist governor Lester Maddox who declared Oct. 26, 1970 a day of mourning. Maddox's arms were tied because Georgia had no state boxing commission beholden to the Governor. Each municipality was free to set its own course.
The 1970 fight, the first of two between Ali and Quarry, came to be seen as a watershed moment in the history of the "New South." Twenty-six years later, Ali returned to Atlanta to light the Olympic cauldron at the opening ceremony of the 1996 Olympic Games, one of the most indelible moments in TV history.
Of all the boxers born and raised in Georgia, none competed before more eyewitnesses than Beau Jack, a two-time world lightweight champion in the 1940s who appeared in a record 21 main events at Madison Square Garden.
Beau Jack had his first two fights in Augusta where he had a shoeshine stand in the clubhouse of the famous golf course, and two of his final three fights there, but fought only once in Atlanta, that coming very late in his career when his pull was diminished. On his road to Gotham's famous sock palace, the Augusta native spent a considerable time living and fighting in Holyoke, Massachusetts, where, unlike Atlanta, there was no opposition to interracial matches.
Beau Jack's lone appearance in Atlanta came on July 17, 1950. His fight with Bobby Timpson, a journeyman from Youngstown Ohio, was one of only two pro boxing events in Atlanta in that calendar year. The sport had been moribund in that city for the better part of the previous three decades.
To find a period when boxing activity in Atlanta was as robust as it has been lately, one has to go back 100 years. In those giddy days in the immediate aftermath of World War I when boxing was bursting out all over, a former streetcar conductor named Walker Miller (everyone called him Walk) turned Atlanta into a boxing hotspot on par with the region's other major cities, Memphis and New Orleans, where the sport at the local level was also flourishing.
W.L. "Young" Stribling, perhaps the greatest regional attraction in boxing history, made his pro debut in 1921 at age 16 on a Miller-promoted show in Atlanta. Walk Miller would eventually become Stribling's co-manager, maneuvering him into matches with several of the era's top heavyweights, but achieved his greatest success with Theodore Flowers who worked as a porter in Miller's gym before becoming the first man of color to win the world middleweight title.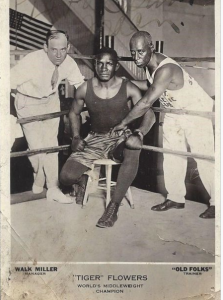 The son of a Georgia sharecropper who was introduced to boxing while working in a Philadelphia shipyard, "Tiger" Flowers, nicknamed the Georgia Deacon, developed a following that crossed racial lines. His two bouts in Madison Square Garden with Harry Greb and his bout in Chicago with Mickey Walker were big money-makers. As he was advancing with Walk Miller at his side, the club scene in Atlanta withered.
Like many boxing promoters, Miller was a jack-of-all-trades. He was a gym operator, a trainer, a manager, a promoter, and a booking agent. The closest thing to him in today's Atlanta is Terri Moss. A former pro boxer, Moss, 55, is the CEO and head trainer of the Buckhead Fight Club which has been keeping the sport alive in the Peach State with a series of low-budget promotions.
Imagine that. Walk Miller's spiritual heir is a woman. Miller and his cronies would have never seen that coming.
—
The bout between the 24-year-old Stevenson (16-0, 8 KOs) and the 34-year-old Herring (23-2, 11 KOs) and a co-feature will air on ESPN and ESPN Deportes starting at 10:30 p.m. EST. The undercard will air on ESPN+.
There are nine fights scheduled on Saturday's Top Rank show including appearances by up-and-comers Evan Holyfield, Evander Holyfield's son, and Nico Ali Walsh, the grandson of Muhammad Ali.
Check out more boxing news on video at the Boxing Channel
To comment on this story in the Fight Forum CLICK HERE
Late-Bloomer Jersey Joe Walcott Goes the Distance Again With Statue in Camden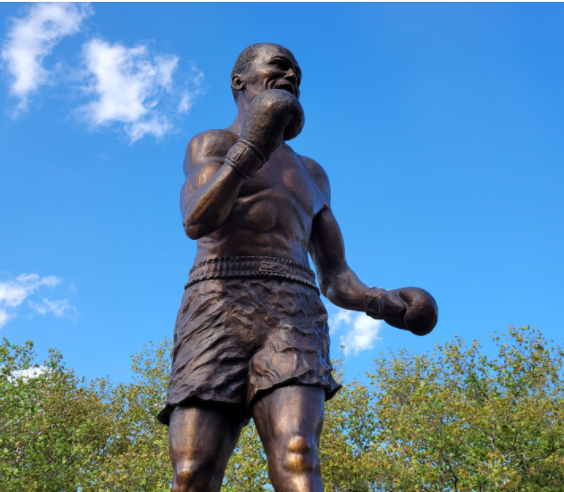 It may not always be apparent to those with untrained eyes, but there is genuine art in boxing for those who understand the beauty and majesty of a perfectly timed left hook. Just such a masterful moment of the sweet science was authored by Jersey Joe Walcott on July 18, 1951, in the seventh round of his fifth and likely final shot at the heavyweight championship he had been clawing and scratching his way toward since he turned pro at 16 in 1930.
Again a longshot against the great Ezzard Charles, against whom he already was 0-2 in title bouts, a frozen moment in time that fateful night at Pittsburgh's Forbes Field transformed Walcott from a symbol of his sport's relentless but mostly unrewarded grinders to instant-legend status. At 37, he not only had become the oldest man to that point ever to win boxing's most prestigious prize (a distinction he would hold for 43 years, until 45-year-old George Foreman dethroned WBA/IBF champ Michael Moorer on another incredible, bolt-from-the-blue knockout, on Nov. 5, 1994, in Las Vegas), but the patron saint of fighters with iron wills and vision quests they would see through to completion or die trying.
In a story that appeared on this site on July 16, 2018, I ranked Walcott's blasting of Charles No. 1 on my personal list of all-time one-punch knockouts, which I described thusly:
Entering the seventh round, Walcott led the scoring, in rounds, by 5-1, 4-1-1 and 3-3. Moving forward while rocking side to side, the 9-1 underdog dipped to his left and exploded upward with a thunderous left hook that caught Charles flush on the jaw. The semi-conscious champion pitched forward onto his face.
It is difficult to encapsulate the full scope of such a historically significant and aesthetically flawless a punch into any inanimate object, like a statue, but sculptor Carl LeVotch perhaps came as close as is humanly possible with his eight-foot bronze of Walcott, which was unveiled this past Saturday during a celebratory day of festivities in Camden, N.J., the hometown of the beloved fighter whose real name was Arnold Cream. The unveiling took place along the Camden waterfront, at the Wiggins Park Promenade, following a 3½-mile parade that featured marching bands and other attractions.
For medical reasons I was unable to attend an event I had very much been looking forward to, but the spirit of the occasion – and the 20-year march from concept to completion for those who wanted the Walcott/Cream statue to be more than just another item on someone's wish list – closely mirrored the ring career of an inspirational figure who fueled the imaginations of so many attendees. Chief among those is Vincent Cream, 61, the grandson of Jersey Joe who spearheaded the drawn-out efforts to raise the $185,000 required to fund the project, which is still not entirely paid for.
"It was an overwhelming moment," Vincent Cream told Boxing Writers Association of America president Joseph Santoliquito, who covered the event for another media outlet. "Everyone who never met my grandfather met him today.
"No one ever dies. He's here with us. When I look at his statue, and you see who's gathered here – white, black, old, young, everyone coming together – his timelessness has come. To persevere for 23 years, it represents who my grandfather was as a man and his fortitude as a person. When you have a dream, it's important to set goals between the dream and the achievement. Every time I brought up the idea of a statue, people would tell me, `Good luck with that.' That was 10 years ago. We achieved it, a little at a time – like my grandfather."
LeVotch, with whom I have long been acquainted, has nearly as long a track record in his boxing-related field as did Walcott, who took his ring nom de guerre in tribute to Joe "The Barbados Demon" Walcott, a welterweight champion whose career ended in 1911. The original fighting Walcott was a hero to young Arnold Cream's father, Joseph Cream, who came to New Jersey from the British Virgin Islands. I first met LeVotch for a story I did on him that appeared in the Philadelphia Daily News editions of July 2, 2003, when he took me through the process of his creation of a 17-inch cold-cast bronze statuette he called The Spirit of Boxing, reproductions of which are owned by any number of boxing notables. His goal, he told me, was to create something more meaningful than the statue of the fictional heavyweight champion Rocky Balboa that was used as a movie prop for 1982's Rocky III.
"It doesn't move me," LeVotch said. "A true piece of art is capable of moving the man on the street. It is an instrument to inspire. It's been that way since antiquity. I have a great affinity for Rodin (that would be Auguste Rodin, the French sculptor, not Rodan, the Japanese movie monster). His The Thinker is a sacrament, if you will, of an inner grace.
"I'm one of those guys who believe boxing is a metaphor for life. I also think of it as an art form. Those who do it well are, in their own way, artists."
In addition to his sculpted improvements of several awards the BWAA presents as its annual dinner, LeVotch's other life-sized commemoration of a boxing life, that of former middleweight champion Joey Giardello (real name: Carmine Tilelli), was unveiled on May 21, 2011, in Giardelli's old South Philadelphia neighborhood. Like Walcott, Giardelli – father of four sons, one of whom was born with Down Syndrome – was more than just a fighter, something LeVotch sought to convey through his art.
"I saw Joey not only as a terrific fighter, but as a father who cared deeply for his disabled son," Carl told me a decade ago. "How do you convey all these different sides of a man in coagulated metal? My challenge was to capture the essence of the man as well as a physical likeness."
Brought to tears by LeVotch's artistic interpretation of who her husband was and what he represented in meaningful ways that extended beyond the ring, Rosalie Tilelli said, "I'm overwhelmed. I call Carl LeVotch my Michelangelo."
Jersey Joe Walcott was demonstrably statue-worthy even if he hadn't moved on from boxing to a full and rich later phase of his life in which he served as the first African-American elected sheriff of Camden County, serving from 1971 to '74, and chairman of the New Jersey State Athletic Control Board until 1984. His wife, Riletta Cream, also was committed to public service as a city educator and county freeholder from 1994 to 2011.
But it is Walcott the boxer who set records inside the ropes that almost certainly will never be matched, much less surpassed. Fighting in an era when there was just one heavyweight champion, not a bunch of alphabet title-holders, he fought eight times for boxing's grandest prize, going 2-6 with two losses apiece to Joe Louis and Charles before he broke through against Charles with that museum-quality left hook in Pittsburgh. Five of those title bouts, incredibly, were in succession. There are more than a few historians who believe Jersey Joe should have won on points in his first go at Louis, in which he floored the "Brown Bomber" in the first and fourth rounds. No wonder Walcott's most ardent fans, even those in his own family, were hesitant to risk seeing him come up short again when he again squared off against Charles in the home stadium of baseball's Pittsburgh Pirates.
"I was 12 when my dad won the heavyweight title and there he is, so real," Ruth Cream, now 82, told Santoliquito at the unveiling. "I remember that night like it happened clearly. I was the only one downstairs at our house with reporters in our living room watching the fight on TV. Everyone else was upstairs in bed because they didn't want to watch it.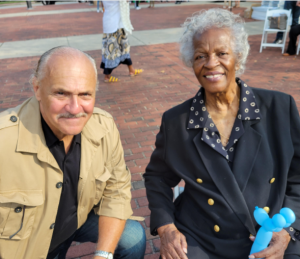 "After my father won, I remember running up the stairs to tell my family, `Daddy won!'"
After a successful defense on points against familiar foe Charles, Walcott, well ahead on points through 12 of the scheduled 15 rounds, was dethroned by Rocky Marciano on a 13th-round knockout on Sept. 23, 1952, in Philadelphia. He fought just once more, this time being stopped in one round by Marciano, before hanging up his gloves with a 51-18-2 (32) record. He was part of the 1990 charter class of inductees into the International Boxing Hall of Fame.
Camden officials are hoping their hometown hero's statue becomes something of a tourist attraction, as is the case with the Rocky statue at the base of the steps of the Philadelphia Art Museum and the 12-foot Joe Frazier statue, created by sculptor Stephen Layne and located outside the Xfinity Live! bar/restaurant in the South Philly sports complex. As splendid as it is, the Giardello statue draws fewer eyes given its location in a less-bustling and attraction-loaded neighborhood.
But in a metropolitan area where bronze tributes to sports stars of the four local professional franchises (Eagles, Phillies, 76ers and Flyers) are fairly commonplace, the statues of Frazier, Giardello, Walcott and, yes, Stallone are at least a signal that boxing, for so long Philadelphia's fifth pro sport and a veritable cradle of champions, is recognizing a part of its past that is worthy of being preserved and treasured.
Editor's Note: Bernard Fernandez, named to the International Boxing Hall of Fame in the Observer category with the class of 2020, was the recipient of numerous awards for writing excellence during his 28-year career as a sportswriter for the Philadelphia Daily News. Fernandez's first book, "Championship Rounds," a compendium of previously published material, was released in May of last year. The sequel, "Championship Rounds, Vol. 2," with a foreword by Jim Lampley, arrives this fall. The book can be ordered through Amazon.com, in hard or soft cover, and other book-selling websites and outlets.
Check out more boxing news on video at the Boxing Channel
To comment on this story in the Fight Forum CLICK HERE