Award-Winning Writer John Schulian Reflects on His Days on the Boxing Beat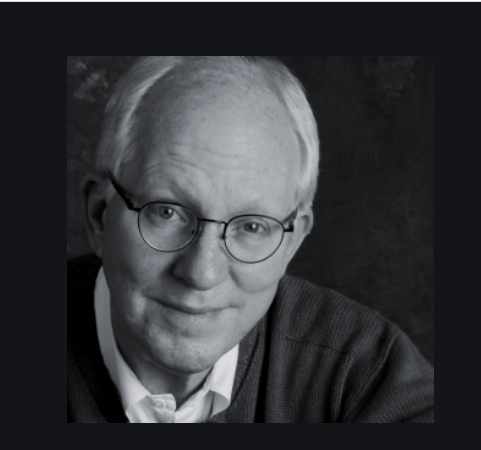 A TSS CLASSIC: Bill Shoemaker was born to ride thoroughbred race horses. Pablo Picasso to paint. Tony Bennett to sing. Marlon Brando to act. John Schulian to write.
Schulian has written for six newspapers including the Washington Post, Chicago Sun-Times and Philadelphia Daily News, and has contributed to such weighty periodicals as Sports Illustrated, Gentlemen's Quarterly, Inside Sports and Playboy.
In time, Schulian would turn his attention to the bright lights of Hollywood where he was a staff writer for "L.A. Law," "Miami Vice," "Wiseguy," "The Slap Maxwell Story," and "Midnight Caller."
Schulian also co-created the worldwide hit television show "Xena: Warrior Princess."
And if that wasn't enough, Schulian edited or co-edited four sports anthologies and had three collections of his sports writing published: "Writers' Fighters And Other Sweet Scientists," "Twilight of the Long-ball Gods," and "Sometimes They Even Shook Your Hand."
After our initial meeting over a three-hour lunch and through continued correspondence via email, the Los Angeles native who holds journalism degrees from the University of Utah (BA) and Northwestern University (MS) agreed to answer a handful of questions for "The Sweet Science."
Like so many people, Muhammad Ali's passing at age 74 in Arizona hit home for Schulian.
"My first thought is that I'm hardly alone in having memories of Ali," he said. "He belonged to the public in a way that no other athlete – no other public figure, really – has belonged to the public. Some people still remember how he shed the name Cassius Clay and stood over the supine Sonny Liston in Lewiston, Maine, daring the big ugly bear he had just knocked down – or had he? – to get up.
"Others remember Ali's trembling hand when he lit the Olympic torch in Atlanta in 1996. And then there are those who lucked into more personal moments: a kid who met Ali by chance in an airport or a woman who saw him give her husband the once-over at a banquet and then tell her, "You can do better."
"Sometimes it seemed as if Ali was put on earth to brighten peoples' lives that way. I know he certainly brightened mine the night I was sitting next to him on the dais at a banquet in New York. He drew the globe complete with continents on a paper placemat, then he nudged me and pointed at it. "I used to be champion of all that," he said in a raspy voice. He was through with fighting by then, and yet his words still gave me a chill. For some of us, he would always be a champion even if he wore no crown."
Schulian, who was offered Red Smith's column at The New York Times, which he turned down, covered boxing in the 1970s and 1980s. Among the many fights he watched, which stand out?
"I wish I could put an Ali fight on this list, but all the fights I covered showcasing him never should have happened," he said. "He left the last vestiges of his greatness in Manila, just as Joe Frazier did, and it was only after he was back home that I began writing about him.
"The one really good fight Ali had in that era was with Earnie Shavers in Madison Square Garden, but Ali still took some ferocious shots, and I'm sure he paid for them later.
"Now, to get back to your question: [Ray] Leonard-[Thomas] Hearns was a great fight. Hearns had him beat twice, but Leonard had too much heart and brainpower to be stopped.
"The first [Aaron] Pryor-[Alexis] Arguello fight, in Miami, was a study in courage and the thrilling nobility that such a brutal sport can summon from combatants. Of course, a lot of people scarcely remember that because of Duk Koo Kim's fatal injuries in the ring the next evening.
"[Roberto] Duran-Leonard I was fascinating because of the education Leonard took away from it. In their second fight, he let Duran know that school was out. The best fight I covered – the most electric fight and the most dramatic – was [Marvin] Hagler-Hearns. I never saw anything like it. They charged out of their corners at the start of the first round, and everybody at press row and in the crowd came out of their seats like they'd just taken 1,000 volts in the ass.
"Nobody sat down until Hagler had landed so many punches that all of Hearns' synapses were misfiring. Of such violence are legends made."
There are enough great boxers to fill a good-size garage. Who stands above the rest?
"I didn't start writing about boxing extensively until after the Thrilla in Manila, which means I covered Ali at a time he shouldn't have been fighting at all," said Schulian, who had his first novel, "A Better Goodbye," published in 2015. "So I can't call him the best. The Hagler-Hearns fight was the best I covered and the most electric event I've seen in any sport, but that doesn't put Marvelous Marvin atop my list.
"The same goes for Roberto Duran, who was a brilliant defensive fighter as well as a terrifying puncher, and Larry Holmes, a great heavyweight with a wrecking-ball jab and the bad luck to succeed Ali as champion.
"The best fighter in my time, however, was Sugar Ray Leonard. He proved how big his heart and talent were when he beat Hearns, but that was just part of what made him so great. He also had a rapacious intellect when it came to boxing. He watched film of every great old fighter  and he went to school on all of them. And his education in the ring was enhanced exponentially by the way his trainer Angelo Dundee brought him along, pitting him against every possible type of opponent, sluggers and cutie pies, southpaws and stylists, and defensive specialists and guys who, given the chance, would try to gouge out his eyes.
"Leonard beat them all, and did it with the same flair and personality that the public fell in love with at the 1976 Olympics in Montreal. Once his name was included among boxing's all-time greats, however, something in him changed. He began retiring and un-retiring and he slowly got rid of all the people who had helped him get to the top, Dundee and lifetime friends like Dave Jacobs and Janks Morton, and the lawyer who made sure he would always be financially secure, Mike Trainer.
"It happens in every profession, I suppose, but that doesn't mean I have to like it. For what it's worth, I don't think Leonard beat Hagler, either. But he was still the best fighter I covered in what was boxing's last golden era."
What separates covering boxing from other sports? "I hope you don't mind if I quote myself," he said. "This is from my introduction to "At The Fights," which George Kimball (RIP) and I edited for the Library of America.
"[Boxing] is the best friend a writer ever had. It doesn't matter whether the writer is a newspaper wage-slave feverishly trying to make his deadline after a title fight or a big-name author who has parachuted in to survey toe-to-toe gladiators and the exotica surrounding them.
"There is an undeniable jolt to watching violence in the ring, an almost electrical charge composed of equal parts beauty and savagery, and it can stir the poet in a writer who doesn't realize he has poetry in him.
"I'm sure our very best boxing writers, from A.J. Liebling to Mark Kram to Richard Hoffer, would have wonderful things to add to that, but if you read their work, you'll see the points I made driven home in high style."
Was it more fun covering boxing during your era versus the present day? "I'm not out in the gyms and ballparks anymore so it's hard for me to give you a definitive answer," Schulian pointed out. "But judging by what I hear from old sports writing friends, read in papers and magazines, and see on TV, the job looks a hell of a lot harder than it used to be.
"The best sport of all for guys who would bend your ear was boxing. If you walked into a gym or arena with a notebook in your hand, you were instantly surrounded by people with stories to tell. All anyone cared about was that you spelled his name right, and that included Don King, who just laughed every time he got caught short-changing another fighter.
When Angelo Dundee was in his final years, I needed to talk to him for a piece I was writing about Ali. It had been years since we'd last spoken, so I felt compelled to introduce myself. "Why you doin' that?" Angelo said. "I oughta punch you in the nose. We're friends, for crying out loud."
For the late Sports Illustrated scribe Pat Putnam, he used Liebling's words to help elevate his prose. What took Schulian to the next level?
"Maybe I would have written better if I'd read Liebling too, but, no, I never did anything like Pat did," he noted." The fighters were always my inspiration. If they weren't up to the challenge, then I'd fall back on the world I was in at every fight, with a cast of characters that seemed to have stepped out of a noir novel. I didn't always write an "A" story, but the material for one was almost always at my disposal."
Schulian received the prestigious PEN/ESPN Lifetime Achievement Award for Literary Sports Writing this year.
"It was the biggest and best surprise of my career," he said. "You have to realize that I left daily newspapering for Hollywood thirty years ago. It was a move that I always assumed rendered me a non-candidate for any journalism awards even if I kept my hand in sports writing by doing occasional pieces for GQ, Sports Illustrated, the L.A. Times, Deadspin, and Alex Belth's Bronx Banter Blog.
"What can I tell you? I'm a compulsive writer. And there were things I wanted to say and subjects that editors wanted me to write about. The great discovery of this second phase of my sports writing career was that l felt like I'd somehow become better at putting words on paper.
"Maybe I needed time away from the grind of doing four columns a week and always having a freelance magazine piece going on the side. Maybe I learned something from the incredibly smart people I worked with in TV – nothing about writing prose, mind you, but plenty about thinking and challenging the norm and being exposed to new ideas.
"Whatever the reason, I ended up doing some of the best pieces of my career, about Ali, Josh Gibson, Chuck Bednarik and the obscure legends that help make baseball such a compelling game. But once they were in print and I'd cashed the checks I got for them, I figured that was the end of the line.
"When PEN e-mailed me early this year to say I'd won the award, I was gobsmacked. I didn't even know I was in the running, and I still don't know who nominated me, but I hope that whoever it was realizes how grateful I am. I'm equally grateful to Dave Kindred, Sally Jenkins and Senator Bill Bradley, who comprised the panel that selected me.
"They put me in the same sentence with Roger Angell, Dan Jenkins, Frank Deford, Dave Anderson and Bob Ryan, the award's previous winners. It's hard to believe that a guy who co-created "Xena" could keep such distinguished company, but I've got the plaque to prove it."
EDITOR'S NOTE: This story originally ran on August 23, 2016
——
Rick Assad has covered sports in Southern California for almost three decades. You may contact him at yankeespride55@gmail.com
Check out more boxing news on video at the Boxing Channel 
To comment on this story in the Fight Forum CLICK HERE
Tyson Fury Returns on Saturday with a Familiar Foe in the Opposite Corner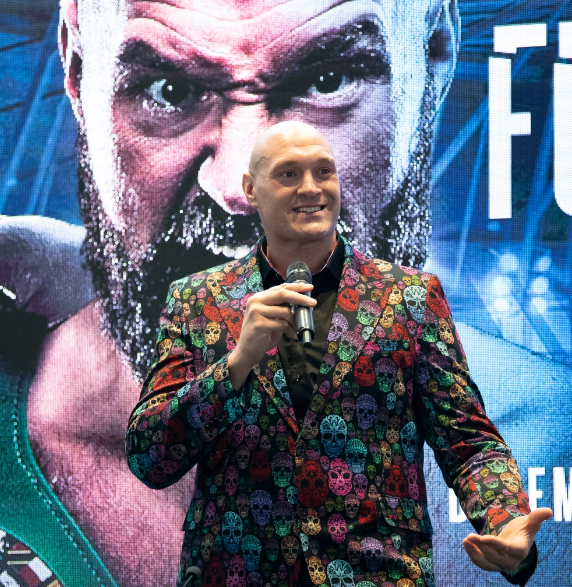 "Tyson Fury made a name for himself last night, one that already has a ready-made ring about it and will be destined to become familiar in boxing." Alan Hubbard, a ringside correspondent for The (London) Examiner wrote those words after Fury wrested the British and Commonwealth heavyweight titles from Derek Chisora with a comprehensive 12-round decision on July 23, 2011.
Those words were prescient. Tyson Fury did go on to become a familiar name in the sport. Indeed, one could argue that at this moment in history no active boxer is more famous.
More than 11 full years have elapsed since Fury toppled Chisora. In the ensuing years, the Gypsy King outpointed Wladimir Klitschko in Germany to win the world heavyweight title, battled personal demons that sidelined him for two-and-half years, returned to the ring with a flourish, ultimately regaining the world heavyweight title, or at least a version of it, in the second chapter of his memorable trilogy with Deontay Wilder, and rising so high in the opinion of boxing enthusiasts that he would be favored over any other boxer on the planet.
Oh, and lest we forget, since defeating Chisora in 2011, Fury whipped Chisora again, stopping him after 10 one-sided frames in 2014. Fury's eight-inch height advantage enabled him to control the distance vs. "Dell Boy" who was never knocked down but who absorbed a great deal of punishment before his chief second said "no mas."
A third meeting between Fury (32-0-1, 23 KOs) and the soon-to-be-39-year-old Chisora (33-12) would seem to be superfluous. Del Boy, coming off a narrow win over Kubrat Pulev, has lost three of his last four. But on Saturday, Dec. 3, they will go at it again. The venue is London's Tottenham Hotspur Stadium, capacity 62,850, and by all indications, despite a chill in the air (the temperature is expected to hover around 40 degrees), there won't be too many empty seats.
For promoter Frank Warren, Fury vs Chisora is Plan B – he was hoping to match Fury against Anthony Joshua – but he believes that Fury has become so popular that he can make a tidy profit no matter who is in the opposite corner. The Gypsy King, once referenced as the enfant terrible of British boxing, has toned down his rhetoric (one might say that he proactively distanced himself from Kanye West) and become almost cuddly, a source of inspiration for many Brits, the first member of the black sheep Traveler community about whom this could ever be said.
Fury, needless to say, is a heavy favorite. The odds are in the 25/1 range. The co-feature is likewise looked upon as a mismatch. Daniel Dubois, who shares the diluted WBA heavyweight title with Oleksandr Usyk, is a consensus 16/1 favorite over Kevin Lerena (28-1, 19 KOs) who rides in on a 17-fight winning streak. The six-foot-one Lerena carried a career-high 234 pounds for his last assignment against ancient Mariusz Wach, but the South African southpaw has fought most of his career as a cruiserweight.
The undercard includes featherweight Isaac Lowe, Tyson Fury's bosom buddy, and Hosea Burton, Fury's cousin, both of whom appear to be matched soft in scheduled six-rounders, plus 18-year-old phenom Royston Barney Smith in a 4-rounder against a transplanted Nicaraguan.
This is a pay-per-view event in the UK, but U.S. fight fans who subscribe to ESPN+ can see it for free. The ring walks for the main event are expected to go about 4 pm ET.
To comment on this story in the Fight Forum CLICK HERE
What Path will Yokasta Valle Choose Next?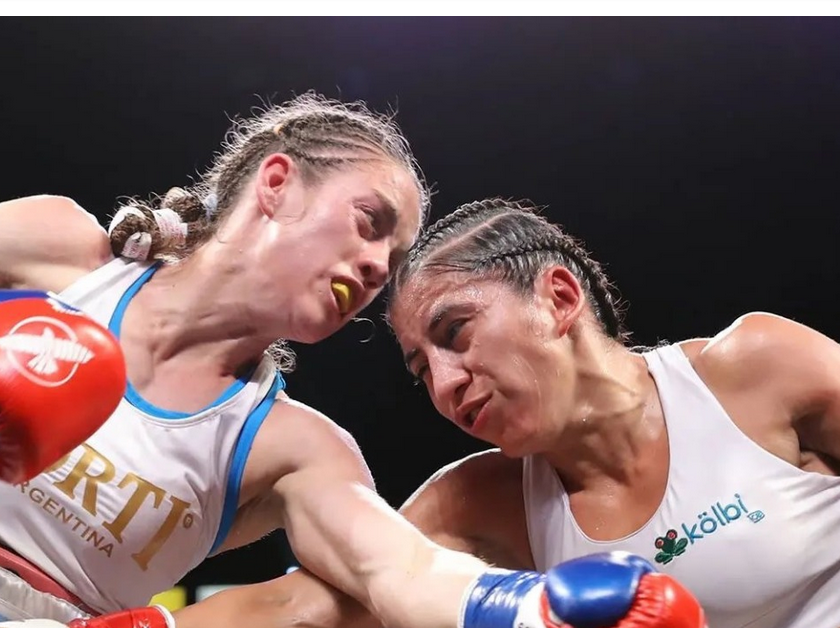 After the recent controversial ruling that made her a world champion in three different divisions, the fans of the Costa Rican Yokasta Valle are wondering: What path will the successful boxer choose next?
On Saturday, November 26th, in a fight of continuous exchanges with the then undefeated Argentine Evelyn Bermúdez (17-1-1, 6 KOs), "Yoka" Valle (27-2, 9 KOs) came out with her arm raised at the Dignity Health Sports Park in Carson, California, where she won the IBF and WBO belts, which Bermúdez was defending for the seventh and second time, respectively.
Although the Costa Rican fighter (pictured on the right) went on the attack for practically the entire 10 rounds, the exchanges were even, give and take, with good moments for both fighters, which made it difficult to evaluate each round. Hence the discomfort of many fans, especially in the Bermúdez camp, with the card of judge Adalaide Byrd (99-91), which apparently had Bermúdez prevailing in only one round. Neither did Judge Daniel Sandoval's card (97-93) represent what transpired in the ring, while Zachary Young's score of 95-95 was more accurate, distributing five rounds for each combatant.
In the case of Byrd, she also received innumerable criticism in the first fight between Saúl "Canelo" Álvarez and Gennady "GGG" Golovkin, which was held in September 2017 at the T-Mobile Arena in Las Vegas and which ended with a favorable scorecard for each boxer and another of 114-114.
At that time, Byrd had judged more than 400 fights over a 20-year span, and her discordant scorecard of 118-110 reflected Canelo winning 10 rounds and GGG only two (the fourth and the seventh). Dave Moretti leaned towards Golovkin (115-113), while Don Trella (114-114) saw it even.
CHAMPION IN THREE CATEGORIES
Born in Matagalpa, Nicaragua on August 28, 1992 and living in Costa Rica since her childhood, Valle made her boxing debut at the age of 22 in the light flyweight category. In that first experience at the pro level, she defeated Mexican María Guadalupe Gómez by unanimous decision in four rounds, on July 26, 2014, in Alajuela, Costa Rica.
Two years later, in her twelfth fight, she conquered the IBF title at 102 pounds by split decision against Ana Victoria Polo in San José, Costa Rica. In December 2017, Valle suffered her first professional failure against the local Naoko Fujioka, who won by unanimous decision at Korakuén Hall in Tokyo where they fought for the vacant WBO light flyweight belt.
Six months later, on June 16, 2018, Valle lost again by unanimous decision against German Christina Rupprecht (11-0-1, 3 KOs) in Munich, a duel that was for the WBO strawweight interim belt. Rupprecht maintains that belt and is again in Valle's sights.
Following those two setbacks, "Yoka" Valle compiled 14 victories, including the one she obtained in Marbella against Spaniard Joana Pastrana in August 2019, which she won by split decision securing the IBF 105-pound belt.
More recently, on September 8th in Costa Rica, Valle became a two-division champion at 105 pounds, by unanimously prevailing (the three judges scored the fight 100-90) over Vietnamese Thi Thu Nhi Nguyen, who ceded the WBO title. And then with her success against Bermúdez last weekend, Valle made history in Costa Rican boxing by adding her third crown in three different divisions (102, 105 and 108 pounds).
WHERE WILL YOKASTA VALLE GO NEXT?
Valle, who now owns two light flyweight titles (IBF and WBO) could next go in search of unification with Mexican Jéssica Nery (WBA super champion) or with Canadian Kim Clavel, who holds the WBC title. (Clavel and Nery collide on Thursday in Laval, Quebec.)
However, a more viable option would be to return to 105 pounds and seek a fight with American Seniesa Estrada (23-0, 9 KOs), who maintains the WBA belt, or with Rupprecht, who remains unbeaten. That seemed to be Valle's immediate objective, as she affirmed it in the ring after defeating Nguyen. In an indirect reference to Seniesa Estrada and Tina Rupprecht, Valle said "I want the belts. I've been saying it from the beginning, I want the WBC and WBA next, whoever has 'em."
At Friday's weigh-in for her fight with Bermúdez, Valle stated "I want to fight the best. I want to be undisputed. When Tina (Rupprecht) and Seniesa (Estrada) were not available, my team and I made the decision to move up in weight and challenge Evelyn for her world title belts. I have to fight. [MarvNation CEO] Marvin Rodriguez presented this fight to me. This is the type of fight I want. It is champion versus champion. I want to give the fans these types of fights."
EDITOR'S NOTE: Kim Clavel caught the flu and pulled out on Wednesday just prior to the weigh-in. Her match with Jessica Nery was rescheduled for Jan. 13.
Photo credit: Tom Hogan / Hogan Photos
Article submitted by Jorge Juan Alvarez in Spanish
Please note any adjustments made for clarification purposes and any errors in translation were unintentional.
To comment on this story in the Fight Forum CLICK HERE
Regis Prograis Knocks Out José Zepeda and Clears the Way for José Ramírez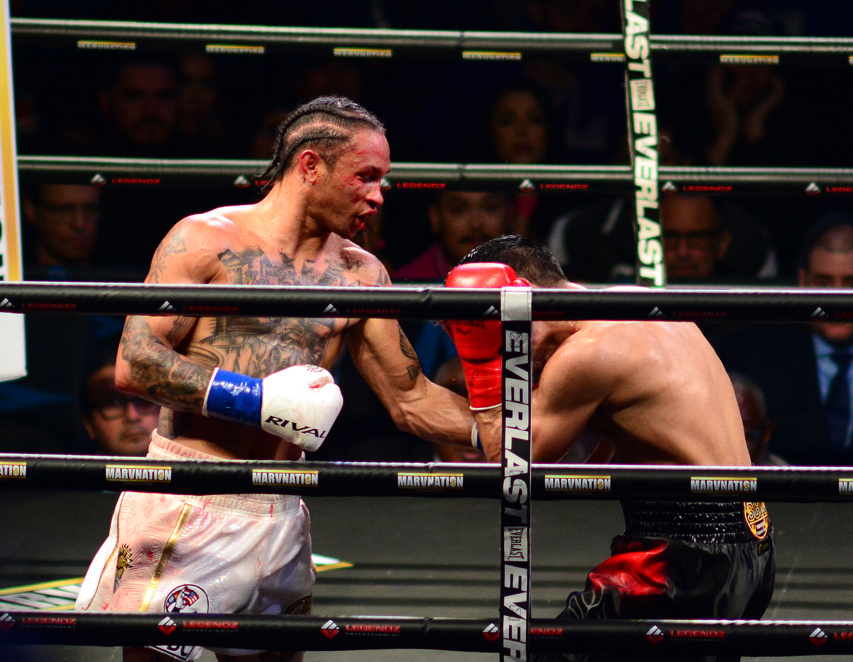 American Regis Prograis had to wait three years and a month for the opportunity to hold a world crown once again. On Saturday, November 26, at the Dignity Health Sports Park, in Carson, California, Prograis faced José Zepeda for the vacant WBC junior welterweight belt. Prograis was victorious by applying chloroform to Zepeda in the eleventh round.
Previously, on October 26, 2019, Prograis (28-1, 24 KOs) had lost the WBA junior welterweight belt by majority decision to Scotsman Josh Taylor at the 02 Arena in England.
Since then, the thirty-three-year-old Prograis who is based in Houston, Texas has obtained four wins (including vs Zepeda), all before the limit, as proof of the devilish power of his powerful fists, especially the left one.
Prior to the duel with Zepeda (35-2, 27 KOs), most experts favored Prograis, who after winning the intense battle, recognized that it was the most demanding fight of his career. "That dude is tough, tough, tough. He came to fight, he probably gave me one of my hardest fights, I'm not even gonna lie," said Prograis. "This dude is tough, bro. I've got so much respect for you. You prepared me to get this belt and hold this belt. I congratulate you. All the best to you, bro. Don't stop, I feel like you can still be a world champion."
Almost from the very beginning of the fight, Prograis showed greater speed with his hands and legs, and a general sense of technical superiority over Zepeda, who in the second round opened up a wound above his left eye with a legal blow.
From then on, Prograis's strong impacts gradually undermined Zepeda's resistance. Zepeda arrived totally exhausted in the eleventh round, where he received a straight left to the face, putting him in poor condition. A run with both fists from Prograis knocked him down and referee Ray Corona called the match with 59 seconds remaining in the round. This is the first setback that Zepeda has suffered by knockout in professional boxing.
On several occasions, Prograis has stated that he wants revenge against the undefeated Taylor (19-0, 13 KOs), but now, by order of the WBC, he must face American José Carlos Ramírez (27-1, 17 KOs).
Ramírez, 30 years old, is currently ranked second by the WBC. In February of 2019, in his second defense of his 140-pound belt, he defeated Zepeda by majority decision.
Twenty-five months later, Ramírez succumbed by unanimous decision to Taylor at the Virgin Hotels in Las Vegas, enabling the Scotsman to become the undisputed king of the category by winning the four most prestigious belts (WBA, WBC, WBO, IBF).
Recently, Ramírez expressed an interest in dueling with the main 140-pound contenders, including a second fight with Zepeda; although he did not rule out clashing with Prograis or Taylor. "Every fighter has the same amount of risk," said Ramirez. "We're a little under-promoted compared to other weight classes but I think that the best fights are at 140. You see guys fighting twice or three times, doing a trilogy. Honestly, I would love to face Regis, because I've never faced him. I would love to make the rematch with Zepeda, because he's such a good fighter. Obviously I want Josh Taylor, man. I want Josh Taylor bad."
Photo credit: Al Applerose
Article submitted by Jorge Juan Alvarez in Spanish.
Please note any adjustments made were for clarification purposes and any errors in translation were unintentional.
To comment on this story in the Fight Forum CLICK HERE