Boxing Odds and Ends: Filip Hrgovic vs. Efe Ajagba, Dame Helen Mirren and More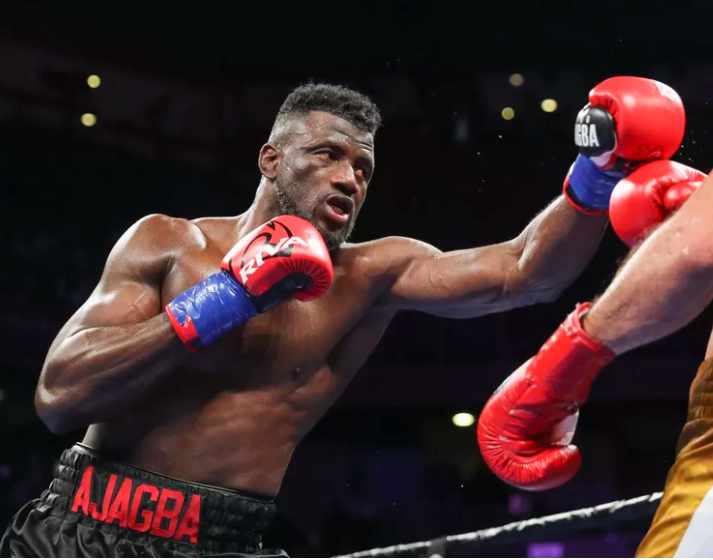 There's a battalion of young heavyweights ready to make their mark when Tyson Fury and Anthony Joshua and their cohorts leave the scene. There's Daniel Dubois and Tony Yoka and Filip Hrgovic and Efe Ajagba to name just four.
When one thinks of a fantasy fight, one usually thinks of a "what if?" match between two all-time greats. But one can also contrive a fantasy fight out of two young guns who have a high probability of meeting down the road.
Filip Hrgovic (12-0, 10 KOs) and Efe Ajagba (14-0, 11 KOs) are at a similar stage of development. Both fought in the 2016 Olympics – Hrgovic for Croatia and Ajagba for Nigeria – and both have been touted as future champions. Ajagba's former trainer Ronnie Shields, not a man given to hyperbole, compared him to a young George Foreman.
Who would win if Filip Hrgovic were to meet up with Efe Ejagba?
We posed this question to Jonnie Rice who is quite familiar with both fighters. Rice sparred with Ajagba and then went 10 rounds with him at the MGM Bubble on Sept. 19. Shortly thereafter, he was off to Florida to help Hrgovic prepare for his bout earlier this month with Rydell Booker. Rice sparred frequently with Hrgovic during the three weeks he spent in the Croatian's training camp.
"You have to respect Efe's power," Rice told us, "but I would have to go with Filip because he throws more punches and has better footwork."
Jonnie Rice, by the way, is improving at age 33 although one wouldn't assume that from his 13-6-1 record. He was outpointed by Ajagba but had several good moments late in the fight.
Helen Mirren
Andrew Moloney failed to recapture his WBA world super flyweight title in his rematch with Joshua Franco on Nov. 14, but won legions of new fans. In case you missed it, the fight was stopped after only two rounds because Franco's right eye was swollen shut. Referee Russell Mora ruled that the damage was caused by an accidental head butt which meant that the fight would go into the books as a "no-decision" and Franco would keep the title.
It took the Nevada Athletic Commission 26 minutes to confirm Mora's ruling. During the lacuna, the abbreviated fight was replayed over and over again for folks tuning in on ESPN. There was no visible head butt, at least not one that could have produced this result, and the TV talking heads, lead announcer Joe Tessitore the most vocal among them, were adamant that Moloney, who clearly won the first two rounds, was the victim of a grave injustice.
Many well-known people took to social media to weigh in on the "villainy," none more famous than Helen Mirren, Dame Helen Mirren, if you please, having been invested with that title during a 2003 ceremony at Buckingham Palace. The multi-decorated British-American actress (she holds dual citizenship), who won both a Tony and a Best Actress Oscar for her portrayal of Queen Elizabeth II, wrote "Moloney was clearly robbed in Vegas tonight. Shame on the Nevada boxing organisation" on her Instagram platform which reportedly has 903,000 followers.
Many people were surprised to learn that a classy Dame like Mirren, now 75 years old, had any interest in pugilistic affairs, but maybe that shouldn't have been so surprising considering that Mirren once had an affair with the ill-fated Argentine boxer Oscar Bonavena.
I had best re-phrase that. Her screen character had the affair.
The movie was called "Love Shack." In the 2010 film, directed by Mirren's husband Taylor Hackford — who shared a producing credit with Lou DiBella — Mirren played Sally Conforte, the wife of Joe Conforte, the keeper of Nevada's most infamous brothel, the Mustang Ranch on the outskirts of Reno. In 1976, the rugged Bonavena, who twice went the distance with Joe Frazier and took Muhammad Ali into the 15th round, was working there as a bouncer when he was fatally shot by one of Joe's henchmen, a killing supposedly sparked by Joe's jealousy over Sally's affair with the 33-year-old bruiser whose 38-vehicle funeral procession through the streets of Buenos Aires would reportedly attract more than 150,000 onlookers.
The movie seemingly couldn't miss. It had a compelling storyline based on real-life events and two stars in the leading roles, with Joe Pesci smartly cast as Joe Conforte. However, the movie got lukewarm reviews and died a quick death.
Mirren's hubby, by the way, is helming the big screen biopic of Mike Tyson with Jamie Foxx portraying Iron Mike. The movie, as they say, is in pre-production.
Literally Matched Soft
In case you missed it, former IBF light-heavyweight title-holder Tavoris Cloud returned to the ring this past Friday after a six-year absence. Cloud was matched Soft, and yes, that's Soft with a capital "S."
Cloud's opponent, a Sioux Indian from Rapid City, South Dakota, fights under the name Ryan Soft. He brought a 4-11-1 record and had been stopped eight times. Cloud made it "9", stopping the softie in the third round on a show in Daytona Beach, Florida.
Cloud, who was managed by Don King for much of his career, opened his career with 25 straight wins that included four successful defenses of his IBF belt. He lost his title to 48-year-old Bernard Hopkins, was stopped by Adonis Stevenson and Artur Beterbiev in his next two fights, and then disappeared. At age 38 and without a lot of mileage on his odometer, he may be young enough to snag a few decent paydays before he calls it quits for good.
The Upside of Covid-19
Five games in college football's top division were postponed this past Saturday, including two games vs. Top 5 teams. Also, there was a hastily arranged boxing card this past Saturday on the Fox Sports 1 network.
These developments were interrelated and they point out that this terrible scourge called Covid-19 hasn't been all bad for boxing. As other kinds of sporting events are postponed or cancelled with little advance warning, boxing stands poised to fill the void. The mushrooming sports channels need content.
The ever-expanding number of weight divisions in pro boxing pales alongside the glut of bowl games in college football. Counting the national title game and the semifinals bleeding into it, there will be 37 bowl games this year. The games are splayed across a 22-day window straddling New Year's Day and it all starts with the ludicrous Tropical Smoothie Café Bowl on Dec. 19 in Frisco, Texas.
Correction: There would be 37 bowl games if they all get played. But many will be cancelled. That opens the door to enterprising boxing promoters.
On balance, of course, the pandemic has been terrible for all sports that depend in whole or in part on gate receipts, without which they are not sustainable. By and large, the boxers that have appeared in "bubble fights" have been working on the cheap. But for some, the pandemic has provided an opportunity for exposure they would not have otherwise received, and that will pay dividends down the road when the world returns to normal.
Check out more boxing news on video at the Boxing Channel 
To comment on this story in the Fight Forum CLICK HERE
Michael Coffie vs. Darmani Rock Smacks of Joe Joyce vs. Daniel Dubois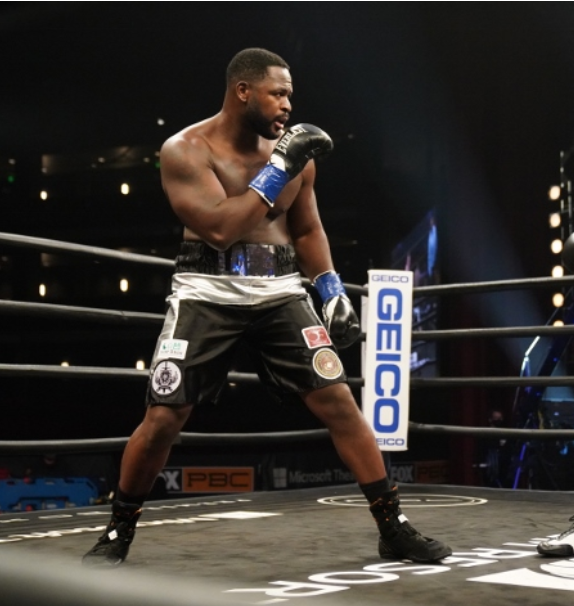 Although it wasn't a world title fight, the match between Joe Joyce and Daniel Dubois which took place in London on the Saturday after Thanksgiving, attracted a lot of buzz. Only one heavyweight bout in 2020 was more eagerly anticipated, that being the rematch in February between Tyson Fury and Deontay Wilder.
Joyce vs. Dubois was that rare pairing of two undefeated heavyweights who were roughly at the same stage of their career. Dubois was 15-0 (14 KOs) heading in; Joyce was 11-0 (10).
And that brings us to the crossroads fight on Jan. 30 at the LA Shrine Expo between Darmani Rock (17-0, 12 KOs) and Michael Coffie (11-0, 8 KOs). Unlike Joyce vs. Dubois, this is not a well-marinated showdown, but yet there are some parallels, most notably it's a match between unbeaten heavyweights in which the victor will undoubtedly make a big jump in public esteem and the loser, more than likely, will be pushed back into the shadows.
There was a big age gap in the Joyce-Dubois fight. The 35-year-old Joyce was the older man by 12 years. Likewise, Rock vs. Coffie features a young old-timer vs. an opponent who is merely young.
Michael Coffie, 34, came to boxing late after serving eight years in the Marine Corps. He entered the New York City Golden Gloves tournament on a whim and with virtually no formal training and yet he succeeded in reaching the finals.
When Coffie (pictured)  turned pro, his manager was none other than Randy Gordon, the former chairman of the New York State Athletic Commission who has kept his hand in boxing as a journalist and radio personality, co-hosting a boxing-themed talk show on Sirius FM with Gerry Cooney. Gordon knows more than a little about heavyweights, having been involved with Bonecrusher Smith who was briefly (very briefly) the WBA world heavyweight champion.
"(Bonecrusher) was not anywhere near the fighter that Mike is," Gordon told Hall of Fame boxing writer Bernard Fernandez on the occasion of Coffie's pro debut in Bethlehem, Pennsylvania. On that night, Coffie needed only 61 seconds to dismiss his opponent, ending the contest with a short right hand. The sacrificial lamb, wrote Fernandez, "went down like an anvil dropped in the ocean."
In his most recent fight, on Nov. 7, Coffie was matched against Minnesota veteran Joey Abell, a noted spoiler. Abell would have been a good measuring rod for assessing Coffie's progress, but unfortunately the bout was over almost before it started. Early in the second round, Abell suffered a biceps injury while throwing a punch and couldn't continue.
The "A" side in this fight, however, isn't Coffie but the other guy. Darmani Rock, 24, had an outstanding amateur career, winning several important tournaments including the 2014 Youth World Championships in Sofia, Bulgaria. Rock was upset in the finals of the 2016 Olympic Trials and then turned pro, signing with Roc Nation, the deep pockets sports management company founded by Jay-Z.
Questions have been raised, however, about Rock's dedication. He weighed 278 pounds in his last fight, 30 pounds more than in his pro debut. (Coffie's fighting weight also hovers around 270 and he is the same approximate height – both are listed at 6'5" — but Coffie has always been big.)  Moreover, Rock has been inactive for 15 months and may have trouble shaking off the rust.
Darmani Rock hails from Philadelphia; Michael Coffie from Brooklyn, more fodder for the tub-thumpers. Philadelphia was the stomping grounds of Smokin' Joe Frazier. The City of Brotherly Love has arguably produced more good prizefighters per capita than any city in the country. Brooklyn spawned Mike Tyson, Riddick Bowe, and Shannon Briggs, all of whom bubbled out of gritty Brownsville which also happens to be the neighborhood where Michael Coffie spent much of his youth until he was spirited away to a less threatening environment by foster parents.
I don't want to get carried away with the Joyce-Dubois analogy. Joe Joyce had a stronger amateur pedigree than Darmani Rock. Daniel Dubois had a spectacular run leading up to his match with Joyce including a one-sided triumph over well-regarded Nathan Gorman. Moreover, neither Joyce nor Dubois had ever fought an opponent with a losing record. The same can't be said of Coffie and Rock who have built their records on the backs of the usual suspects. Darmani Rock's last two opponents were both 42 years old.
Moreover, Coffie vs. Rock isn't the main attraction on the PBC card. Top billing goes to Caleb Plant's 168-pound title defense against Caleb Truax.
As we recall, the Joyce-Dubois fight produced a major upset. Dubois was understood to be faster on his feet and more heavy-handed – considered more likely to turn the tide with a single punch – but youth was not served on that night at the historic Church House in Westminster. Joyce methodically peppered Dubois with his jab which caused a big lump to develop over Dubois's left eye. The eye eventually shut completely and the fight ended in the 10th round with Dubois taking a knee and allowing himself to be counted out. Joyce's victory elevated him to #2 in the WBO rankings, a notch below Oleksandr Usyk who is potentially his next opponent.
One doesn't know what will transpire when Coffie fights Rock, but as Michael Buffer would say, "someone's 'O' will have to go." Fights of this nature are inherently intriguing and that goes double when the combatants are heavyweights.
Check out more boxing news on video at the Boxing Channel 
To comment on this story in the Fight Forum CLICK HERE
"One Night in Miami": Film Review by Thomas Hauser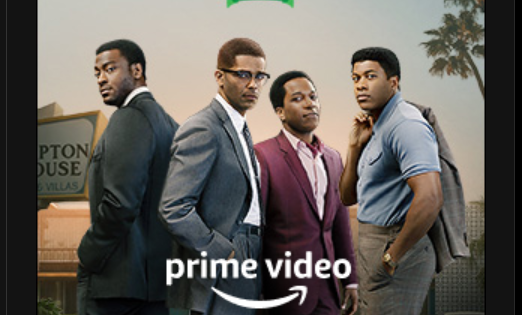 On February 25, 1964, Cassius Marcellus Clay Jr. defeated Charles "Sonny" Liston in Miami Beach over the course of six remarkable rounds to claim the heavyweight championship of the world. Late that night, the new champion found himself in a room at Hampton House (a black hotel in segregated Miami) with Malcolm X, several other followers of Nation of Islam leader Elijah Muhammad, and football great Jim Brown. Soul singer Sam Cooke (a friend of Clay's) had been at the fight, but there's no historical record of his being in the hotel room with the others at that time.
One Night in Miami is built around imagining what transpired in that room amongst Malcolm X, Cassius Clay, Jim Brown, and Sam Cooke. Directed by Regina King from a screenplay by Kemp Powers, it's available on Amazon Prime.
The film fits into the genre known as historical fiction. Dramatic license was taken. Viewers should understand that, at times, it's allegorical rather than an accurate factual recounting. The larger question is whether the film is impressionistically honest. The answer is "yes."
One Night in Miami begins with the 1963 fight between Clay and Henry Cooper in London. It then segues to Cooke being treated rudely by an all-white audience at the Copacabana, followed by Jim Brown (the greatest running back in National Football League history) being reminded by a patronizing southern gentleman that he's just a "n—–." Next, we see Malcolm as the Nation of Islam's most charismatic spokesman, after which the scene shifts to Liston-Clay I.
Thirty-four minutes into the film, the drama moves to Hampton House.
Malcolm X, Cassius Clay, Jim Brown, and Sam Cooke were prominent in different ways. Each was young, black, and famous. But Malcolm was a social and religious figure of considerable intellect while the other three were known as entertainers.
The dialogue between the four men is light at first and then turns serious.
Malcolm is played by Kingsley Ben-Adir. On what should have been one of the greatest nights of his life, his world is slipping away. His deadly rupture with Elijah Muhammad is almost complete. Soon, Clay will abandon him. Ben-Adir comes across as a bit weaker and more tentative than one might expect, although Malcolm's intellect is evident in his performance.
It's hard to imagine anyone playing Cassius Clay well except the young Muhammad Ali. But Eli Goree bears a resemblance to Clay and is pretty good in the role.
Jim Brown was an intimidating physical presence. Aldis Hodge lacks this physicality but his performance is solid.
Leslie Odom Jr, who plays Sam Cooke, has star quality. He's the only one of the four major actors who has the charisma and presence of the man he's portraying. But as a result, Cooke has a stronger on-screen persona than Malcolm. That's a problem as tensions between the two men boil over.
Toward the end of the film, Malcolm reveals that he intends to leave the Nation of Islam because of differences with Elijah Muhammad and will found a new organization.
"Who's gonna be in this new organization?" Clay asks.
"I think lots of people will follow me over," Malcolm answers. "Especially if you come with me."
Clay, of course, didn't follow Malcolm. He sided with Elijah Muhammad. One year later, he and Jim Brown were the only participants from the hotel room gathering as portrayed in the film who were still alive. Sam Cooke was shot to death in a California motel on December 11, 1964. On February 21, 1965, Malcolm was assassinated at the Audubon Ballroom in Harlem.
One Night in Miami cautions us that our icons are flesh and blood human beings with strengths and flaws. In its best moments, the film is a powerful reminder that the issues of self-respect, black empowerment, and racial equality are timeless.
Pictured left to right: Aldis Hodge (Jim Brown), Kingsley Ben-Adir (Malcolm X) Leslie Odom Jr (Sam Cooke) Eli Goree (Cassius Clay)
Thomas Hauser's email address is thomashauserwriter@gmail.com. His most recent book – Staredown: Another Year Inside Boxing – was published by the University of Arkansas Press. In 2004, the Boxing Writers Association of America honored Hauser with the Nat Fleischer Award for career excellence in boxing journalism. In 2019, he was selected for induction into the International Boxing Hall of Fame.
Check out more boxing news on video at the Boxing Channel 
To comment on this story in the Fight Forum CLICK HERE
Crossover star Holly Holm Adds New Dimensions to Claressa Shields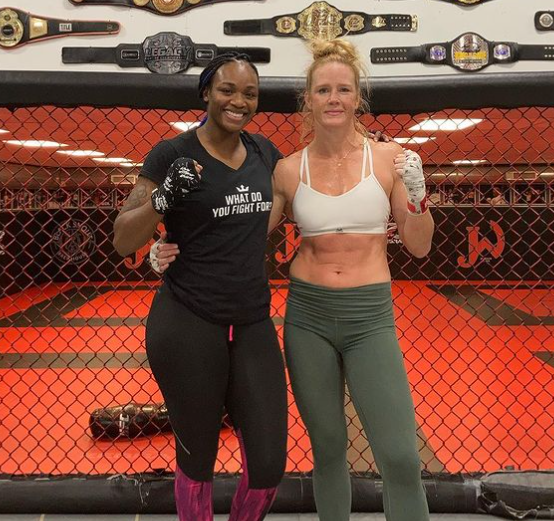 She laughs about it now, but back then it wasn't all that funny.
Boxing champion Holly Holm was competing in her first professional MMA fight, and all her years of training inside the ropes as a world champion boxer had just taken over her entire body.
Holm had kicked her opponent down to the ground, so she did what any well-schooled boxer would do. She pivoted away from her fallen prey and headed over to the neutral corner.
All of that was wrong.
"What are you doing?" her coach yelled from cageside. "Finish her!"
It was Holm's first big mistake in moving over from boxing to MMA, but she was lucky that night. It turned out that Holm's opponent was finished whether she had run over there or not, so it was a lesson she could learn without much consequence.
But the instruction of that moment stands true today, so it's just one of the many things Holm has shared with 25-year-old boxing champion Claressa Shields as the two-time Olympic gold medalist attempts to follow in her footsteps.
"I was thinking yeah, that will definitely happen to me!" Shields said.
After Shields signed a three-year promotional deal in December with the Professional Fighters League (PFL), the first thing Shields needed to do was look for the right gym.
Shields found that place at Jackson Wink MMA Academy in Albuquerque, New Mexico, one of the most famous MMA gyms in the country, and the one most recognized among the masses as the home gym of former UFC women's bantamweight champion Holm and pound-for-pound king Jon Jones.
Holm remains the only fighter (male or female) to have won legit world championships in both boxing and MMA, and Shields said Holm welcomed her to Jackson Wink with open arms.
"She's been super great and very nice to me. We both come from the same background…and she actually turned out to be a world champion [in MMA], actually turned out to be really good," Shields said.
But Holm's funny story about her first MMA fight is something that points to just how large a hill Shields has decided to climb.
Whereas pop culture has just recently started to realize the power of habits through the work of writers such as Charles Duhigg and James Clear, it's something professional fighters have known for a long time now.
"Oh, you're going to have a habit of this because you used to box."
That's something Holm tells Shields almost every time they work together, and there are just so many examples.
In fact, just watching the 25-year-old boxing champion trying to learn to do all these new things in a different way is exhausting.
That Shields practically lives inside the gym for weeks at a time so she can train four or five times a day for all the kinds of things she never had to worry about before as a professional boxer is a testament to her seriousness and her courage.
But perhaps the most amazing part of the entire story is that Shields still plans on boxing.
While Holm won world championships in both sports, she achieved those things separately. Meanwhile, Shields said she wants to do the same thing Holm did but at the same time.
So, while I'm standing there with her inside an MMA cage in New Mexico, Shields is plotting fights in both sports. On one hand, she's talking to me about a title unification bout in boxing against Marie-Eve Dicaire. On the other, she's talking about future superfights in MMA against the likes of UFC champ Amanda Nunes.
"I'm trying to separate the two," Shields said specifically about her training that day but she might as well have been talking about her whole life right about now.
It's arguably the most amazing storyline right now in combat sports.
Shields started boxing when she was just 11 years old. She earned her first gold medal at the Olympics at 17 and her second four years later.
Today, Shields is a three-division world champion, and she says she's not nearly finished adding to her growing number of boxing belts.
But all those years and all those successes have built so many habits. Ducking and slipping is great for boxing, but both become considerable detriments to defense when you suddenly have to worry about things like knees and kicks.
And what about wrestling and jiu-jitsu?
But all that stuff together is exactly what makes Shields' epic decision to dare to be great at both sports at the same time so amazing in the first place.
Look, Shields might never accomplish the same amazing feat Holm did when she shocked Ronda Rousey in 2015 for the UFC women's bantamweight championship.
But she's aiming to eclipse that incredible mark anyway, and with Holm and many others offering Shields ideas about what she needs to think about as she climbs up the steepest hill she can find, she'll definitely have her best chance at doing it.
Kelsey McCarson covers combat sports for Bleacher Report and Heavy.
Check out more boxing news on video at the Boxing Channel 
To comment on this story in the Fight Forum CLICK HERE