The Hauser Report: Filmmaker Eric Drath and More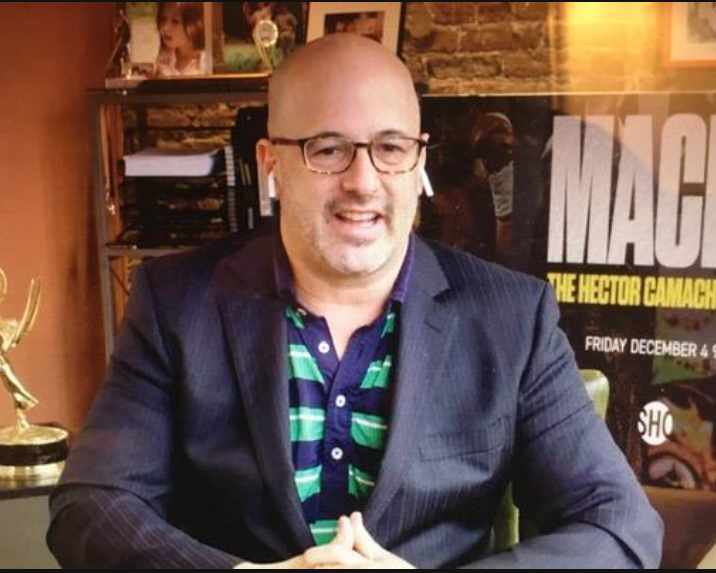 Eric Drath is a very good filmmaker. The release of Macho: The Hector Camacho Story on Showtime this month demonstrates that yet again.
Drath (pictured) was born and raised in New York and interned at ABC News while attending college at Columbia. He moved to Atlanta after graduation to work for CNN. Next came a stint at a start-up network called Fox News Channel. The irony of that pairing is not lost on him. Then the sweet science entered his life.
"I wasn't a big boxing fan," Drath says. "But in the late-nineties, a friend invited me to go with him to some fights at Yonkers Raceway in the Bronx. We got there. There was a boxing ring and, around it, a world I'd never known. I said to myself, 'This is so cool. I want to know more about this.'"
The promoter that night was Joe DeGuardia. In due course, Drath left Fox News to do publicity work for DeGuardia's promotional company.
"That," Eric recalls, "was when I learned that doing PR for a boxing promoter was, 'Go get the van, pick up some fighters at the airport, take them to the athletic commission to get licensed, make sure they have their physicals, and send out a press release."
Eventually, Drath started a company called RingLink which got video clips from promoters and charged the promoters a fee to transmit the clips by satellite to TV stations. Then he got a manager's license and represented a few fringe fighters. After that, he founded a company called Live Star Entertainment that created satellite media tours for the music industry and produced TV fights for various promoters. Most notably, Live Star produced close to fifty Broadway Boxing shows for DiBella Entertainment between 2008 and 2016.
Meanwhile, Drath had begun the process of carving out a niche for himself as a documentary filmmaker. Over the years, he has worked on subjects as diverse as Theodore Bikel and Pete Rose. But it began with boxing.
In 2006, Drath met Luis Resto at the Morris Park Boxing Gym in the Bronx. Resto (a former journeyman fighter) had been a key player in one of boxing's ugliest scandals. On June 16, 1983, he fought Billy Collins (an undefeated 21-year-old prospect) at Madison Square Garden. Before the bout, Panama Lewis (Resto's trainer) removed some of the padding from his fighter's gloves. Collins suffered permanent eye damage during the bout, was unable to fight again, and died in a car crash nine months later. Resto and Lewis were imprisoned for their wrongdoing. Lewis was widely seen as the more culpable of the two.
"I liked Resto's story," Drath recounts. "Nobody else thought it was a good idea. But I scraped together some money, put together a rough cut, and gave it to a friend who gave it to a friend while they were standing together on the sideline during their daughters' high school lacrosse game."
The second parent standing on the sideline was Rick Bernstein (then the executive producer for HBO Sports).
"After that, I got a phone call," Drath remembers. "HBO made its own sports documentaries back then. But they liked it; they bought it; and they made some changes."
Assault in the Ring aired on HBO in 2008 and won an Emmy for Outstanding Sports Documentary. Drath was credited as its co-writer, director, and narrator. Then he pitched a documentary about Renee Richards to the network. But HBO passed on the project so he sold it to ESPN which televised the documentary after it premiered at the Tribecca Film Festival in 2011. Once again, Drath was the co-writer, director, and narrator.
Two more boxing projects for ESPN followed: No Mas (2013), which focused on the second fight between Sugar Ray Leonard and Roberto Duran, and Robbed (2014), which told the tale of Ali-Norton III against the backdrop of violence occasioned by a New York City police job action.
That brings us to Macho: The Hector Camacho Story.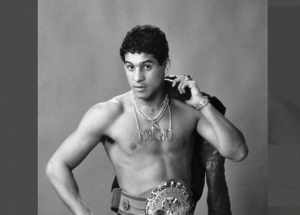 Initially, Drath conceived of Macho as an investigative report about Camacho's murder in Bayamon, Puerto Rico. Hector, who was involved with cocaine for most of his life, was shot four times on November 20, 2012, and removed from life support four days later. He was fifty years old when he died.
Then Macho evolved into a more complete biographical documentary with an emphasis on Camacho's ring career. The film would have been stronger with more exposition of what it meant – and still means – to be part of the underclass in Spanish Harlem where Camacho was raised and remains an icon. But it's put together well and has the advantage of a charismatic main character who lights up the screen when he's on camera.
Eric directed and narrated Macho. The film's most compelling moments deal with its subject's post-boxing life and include poignant footage of an unrecognizably fat Camacho as he neared age fifty.
Drath is one of the few directors who has made documentaries for HBO, Showtime, and ESPN. That leads to the question of how the experiences compared with one another.
"HBO was a tight organization that didn't want outside interference," Drath recalls. "They bought the film and in essense said, 'Okay, kid; you can stand outside the edit room while we finish it, and we'll show you what we're doing from time to time.' Showtime is the antithesis of that. They gave me notes but they also gave me the latitude to make the film I wanted to make. I loved the process. ESPN was somewhere in between. But it was an honor to work with all three of them."
And which of his documentaries does Drath like the most?
"I don't have a favorite," he answers, "I love the human element in documentaries. Each one I've been fortunate to make so far marks a different period of my life. And each one has that human element."
*     *     *
Adam Pollack is an Iowa attorney who has written biographies of the early gloved heavyweight champions from John L. Sullivan through Jack Johnson. Now he has chosen to skip Jess Willard and go straight to Jack Dempsey with Part One of a projected two-volume work published by Win by KO Publications.
Jack Dempsey: The Making of a Champion follows the familiar Pollack formula of relying heavily on contemporaneous newspaper accounts and other primary sources. It's 559 pages long and chronicles Dempsey's life through his 1919 conquest of Jess Willard to claim the heavyweight throne. In terms of content, it's the most detailed of the Dempsey biographies to date.
Today's interconnected digital world enables research to be conducted more thoroughly and more quickly than ever before. That's particularly important for Pollack who relies heavily on documents that are a century old in reconstructing the lives of his subjects. He also benefits from a community of boxing historians and fans who forward information to him.
"Writing these books is a passion for me," Adam says. "I spend some time on them every day. Right now, I'm having a lot of fun working on Part Two of Dempsey. Once he became champion, things really took off – for Dempsey and for boxing. There's Dempsey-Firpo, Dempsey-Carpentier, the Dempsey-Tunney fights. But my real job is as a criminal defense attorney. That's how I pay the bills."
That leaves open the question of whether Pollack will ever go back and forge the missing link in his chain of books by writing a biography of Willard.
"I can't say never," Pollack answers. "But at this point, I don't see myself doing Willard. These books take an enormous amount of time and effort, and I have to balance that against my personal interest in the fighter. Willard had two fights of historic importance – when he beat Jack Johnson and when he lost to Dempsey. I've written about these fights in depth in my Johnson and Dempsey books. And Arly Allen did a pretty good job in his biography of Willard. Maybe someday I'll change my mind. But right now, I'm at peace with not writing a Willard book."
*     *     *
A lot of players are losing a lot of money in boxing these days. FITE is one company that's turning a profit.
FITE is a video-streaming and ordering platform with 2.6 million registered users. It has streamed more than 3,500 events during the past five years and was a key player in the financial success of the November 28 exhibition featuring Mike Tyson and Roy Jones. When FOX Pay-Per-View began having technological issues with the December 5 fight between Errol Spence and Danny Garcia, the promotion decided that sharing a larger pie would be preferable to keeping a small pie all for itself and turned to FITE.
FITE will work with any content provider as long as the content meets its standards. It knows who the fight fans are and how to reach them. It's user friendly and has avoided many of the technological problems that plague similar services.
Many fans (including this one) look askance at an economic model that puts boxing's biggest fights on pay-per-view. But where it's available, FITE is a reliable way to order events – large and small – for those who want to.
*     *     *
WBC-IBF 147-pound champion Errol Spence raised his record to 27-0 (21 KOs) with a dominant 12-round performance against Danny Garcia on Saturday night. There were questions before the fight as to whether Spence had fully recovered from injuries sustained in an October 10, 2019, automobile accident. But one had to assume that a less formidable comeback opponent would have been chosen had there been doubts in Errol's camp about his health or what a punch from Garcia might do to the bone and tissue structure beneath his face.
Garcia (now 36-3, 21 KOs) is a tough out. But at the highest levels of competition, he's an out. Spence gave Danny next to nothing to work with and had enough hurt on his punches to keep Garcia from challenging his narrative for the flow of the fight. Errol's jab was effective as an offensive weapon and defensive shield. Danny's left hook – normally the most potent punch in his arsenal – seemed to have been packed in mothballs for the night.
The judges favored Spence by a 117-111, 116-112, 116-112 margin (which was kind to Garcia, who is now 0-and-3 in fights against Spence, Keith Thurman, and Shawn Porter).
If there's a criticism of Spence's performance on Saturday night, it's that (as was the case when he fought Mikey Garcia twenty months ago) he never put the pedal to the metal in an effort to finish with a knockout.
There are two prospective fights for Spence that matter now. The first would be a 147-pound title unification bout against WBO welterweight champion Terence Crawford. The second would be a move up to 154 pounds to challenge Jermell Charlo for supremacy in the junior-middleweight ranks. Ray Leonard sought out challenges like that.
Photo credit: Zoom / Doug Doyle
Thomas Hauser's email address is thomashauserwriter@gmail.com. His most recent book – Staredown: Another Year in Boxing– was published by the University of Arkansas Press. In 2004, the Boxing Writers Association of America honored Hauser with the Nat Fleischer Award for career excellence in boxing journalism. In 2019, Hauser was selected for induction into the International Boxing Hall of Fame.
Check out more boxing news on video at the Boxing Channel 
To comment on this story in the Fight Forum CLICK HERE
Mercito Gesta Victorious Over Jojo Diaz at the Long Beach Pyramid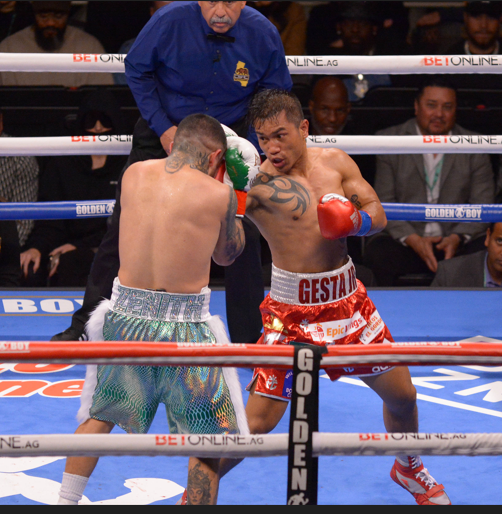 LONG BEACH, CA.-Those in the know knew Mercito Gesta and Jojo Diaz would be a fight to watch and they delivered.
Gesta emerged the winner in a super lightweight clash between southpaws that saw the judges favor his busier style over Diaz's body attack and bigger shots and win by split decision on Saturday.
Despite losing the main event because the star was overweight, Gesta (34-3-3, 17 KOs) used an outside method of tactic to edge past former world champion Diaz (32-4-1, 15 KOs) in front of more than 5,000 fans at the Pyramid.
The speedy Gesta opened up the fight with combination punching up and down against the peek-a-boo style of Diaz. For the first two rounds the San Diego fighter overwhelmed Diaz though none of the blows were impactful.
In the third round Diaz finally began unloading his own combinations and displaying the fast hands that helped him win world titles in two divisions. Gesta seemed stunned by the blows, but his chin held up. The counter right hook was Diaz's best weapon and snapped Gesta's head back several times.
Gesta regained control in the fifth round after absorbing big blows from Diaz. He seemed to get angry that he was hurt and opened up with even more blows to send Diaz backpedaling.
Diaz targeted his attack to Gesta's body and that seemed to slow down Gesta. But only for a round.
From the seventh until the 10th each fighter tried to impose their style with Gesta opening up with fast flurries and Diaz using right hooks to connect with solid shots. They continued their method of attack until the final bell. All that mattered was what the judges preferred.
After 10 rounds one judge saw Diaz the winner 97-93 but two others saw Gesta the winner 99-91, 98-92. It was a close and interesting fight.
"I was expecting nothing. I was the victor in this fight and we gave a good fight," said Gesta. "It's not an easy fight and Jojo gave his best."
Diaz was surprised by the outcome but accepted the verdict.
Everything was going good. I thought I was landing good body shots," said Diaz. "I was pretty comfortable."
Other Bouts
Mexico's Oscar Duarte (25-1-1, 20 KOs) knocked out Chicago's Alex Martin (18-5, 6 KOs) with a counter right hand after dropping him earlier in the fourth round. The super lightweight fight was stopped at 1:14 of the round.
A battle between undefeated super welterweights saw Florida's Eric Tudor (8-0, 6 KOs) emerge the winner by unanimous decision after eight rounds versus Oakland's Damoni Cato-Cain.
The taller Tudor showed polished skill and was not bothered by a large cut on his forehead caused by an accidental clash of heads. He used his jab and lead rights to defuse the attacks of the quick-fisted southpaw Cato-Cain. The judges scored the fight 80-72 and 78-74 twice for Tudor.
San Diego's Jorge Chavez (5-0, 4 KOs) needed less than one round to figure out Nicaragua's Bryan Perez (12-17-1, 11 KOs) and send him into dreamland with a three-punch combination. No need to count as referee Ray Corona waved the fight over. Perez shot a vicious right followed by another right and then a see-you-later left hook at 3.00 of the first round of the super featherweight match.
Photo credit: Al Applerose
Jojo Diaz's Slump Continues; Mercito Gesta Prevails on a Split Decision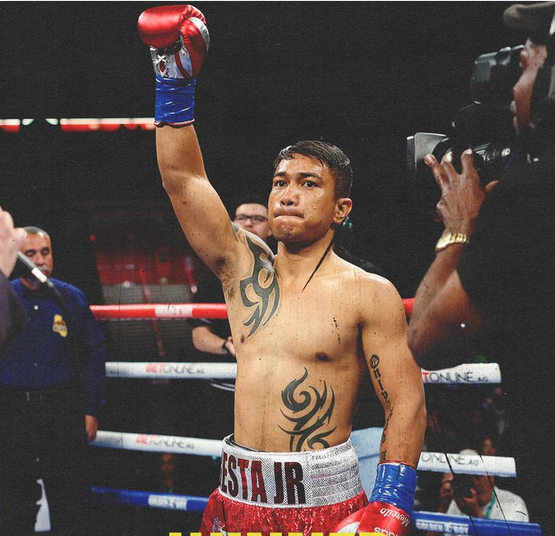 At age 30, Jojo Diaz's career is on the skids. The 2012 U.S. Olympian, a former world title holder at 126 and 130 pounds and an interim title holder at 135, Diaz suffered his third straight loss tonight, upset by Mercito Gesta who won a split decision at the Walter Pyramid in Long Beach, CA.. The scoring was strange with Gesta winning nine of the 10 rounds on one of the cards and only three rounds on another. The tie-breaker, as it were, was a 98-92 tally for Gesta and even that didn't capture the flavor of what was a closely-contested fight.
Originally listed as a 12-rounder, the match was reduced to 10 and that, it turned out, did Diaz no favors. However, it's hard to feel sorry for the former Olympian as he came in overweight once again, having lost his 130-pound title on the scales in February of 2021.
Diaz also has issues outside the ropes. Best elucidated by prominent boxing writer Jake Donovan, they include a cluster of legal problems stemming from an arrest for drunk driving on Feb. 27 in the LA suburb of Claremont.
With the defeat, Diaz's ledger declined to 32-4-1. His prior losses came at the hands of Gary Russell Jr, Devin Haney, and William Zepeda, boxers who are collectively 83-2. Mercito Gesta, a 35-year-old San Diego-based Filipino, improved to 34-3-3.
Co-Feature
Chihuahua, Mexico super lightweight Oscar Duarte has now won nine straight inside the distance after stopping 33-year-old Chicago southpaw Alex Martin in the eighth frame. Duarte, the busier fighter, had Martin on the deck twice in round eight before the fight was waived off.
Duarte improved to 25-1-1 (20). Martin, who reportedly won six national titles as an amateur and was once looked upon as a promising prospect, declined to 18-5.
Other Bouts of Note
New Golden Boy signee Eric Tudor, a 21-year-old super welterweight from Fort Lauderdale, overcame a bad laceration over his right eye, the result of an accidental clash of heads in round four, to stay unbeaten, advancing to 8-0 (6) with a hard-fought unanimous 8-round decision over Oakland's Damoni Cato-Cain. The judges had it 80-72 and 78-74 twice. It was the first pro loss for Cato-Cain (7-1-1) who had his first five fights in Tijuana.
In the DAZN opener, lanky Hawaian lightweight Dalis Kaleiopu went the distance for the first time in his young career, improving to 4-0 (3) with a unanimous decision over 36-year-old Colombian trial horse Jonathan Perez (40-35). The scores were 60-52 across the board. There were no knockdowns, but Perez, who gave up almost six inches in height, had a point deducted for a rabbit punch and another point for deducted for holding.
To comment on this story in the Fight Forum CLICK HERE
'Big Baby' Wins the Battle of Behemoths; TKOs 'Big Daddy' in 6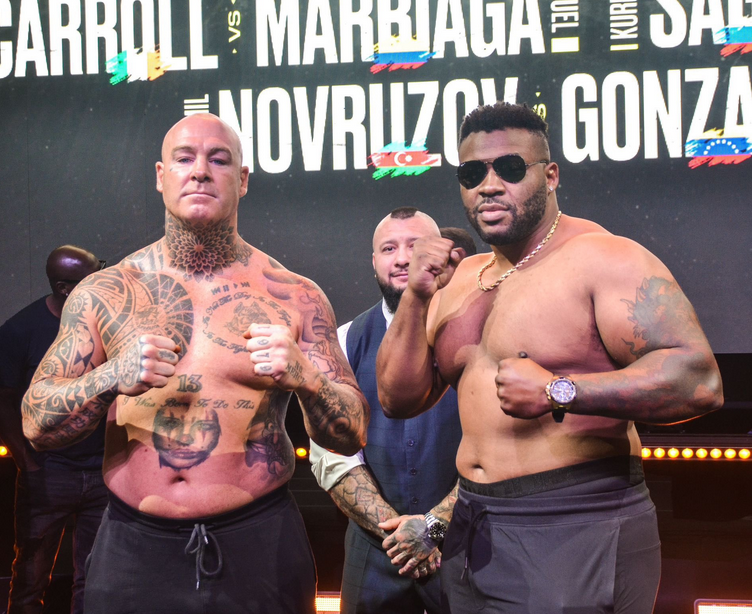 Lucas "Big Daddy" Browne weighed in at a career-high 277 pounds for today's battle in Dubai with Jarrell "Big Baby" Miller, but he was the lighter man by 56 pounds. It figured that one or both would gas out if the bout lasted more than a few stanzas.
It was a war of attrition with both men looking exhausted at times, and when the end came it was Miller, at age 34 the younger man by nine years, who had his hand raised.
Browne was the busier man, but Miller, whose physique invites comparison with a rhinoceros, hardly blinked as he was tattooed with an assortment of punches. He hurt 'Bid Daddy' in round four, but the Aussie held his own in the next frame, perhaps even forging ahead on the cards, but only postponing the inevitable.
In round six, a succession of right hands knocked Browne on the seat of his pants. He beat the count, but another barrage from Miller impelled the referee to intervene. The official time was 2:33. It was the 21st straight win for Miller (26-0-1, 22 KOs). Browne declined to 31-4 and, for his own sake, ought not fight again. All four of his losses have come inside the distance, some brutally.
The consensus of those that caught the livestream was that Floyd Mayweather Jr's commentary was an annoying distraction that marred what was otherwise an entertaining show.
As for what's next for "Big Baby" Miller, that's hard to decipher as he has burned his bridges with the sport's most powerful promoters. One possibility is Mahmoud Charr who, like Miller, has a big gap in his boxing timeline. Now 38 years old, Charr – who has a tenuous claim on a WBA world title (don't we all?) —  has reportedly taken up residence in Dubai.
Other Bouts of Note
In a 10-round cruiserweight affair, Suslan Asbarov, a 30-year-old Russian, advanced to 4-0 (1) with a hard-fought majority decision over Brandon Glanton. The judges had it 98-92, 97-93, and a more reasonable 95-95.
Asbarov was 12-9 in documented amateur fights and 1-0 in a sanctioned bare-knuckle fight, all in Moscow, entering this match. He bears watching, however, as Glanton (18-2) would be a tough out for almost anyone in his weight class. In his previous fight, at Plant City, Florida, Glanton lost a controversial decision to David Light, an undefeated Australian who challenges WBO world title-holder Lawrence Okolie at Manchester, England next week.
A 10-round super featherweight match between former world title challengers Jono Carroll and Miguel Marriaga preceded the semi-windup. Carroll, a 30-year-old Dublin southpaw, overcame a cut over his left eye suffered in the second round to win a wide unanimous decision in a fairly entertaining fight.
It was the sixth straight win for Carroll (24-2-1, 7 KOs) who elevated his game after serving as a sparring partner for Devin Haney. Marriaga, a 36-year-old Colombian, lost for the fourth time in his last five outings, declining to 30-7.
To comment on this story in the Fight Forum CLICK HERE