The Hauser Report: Filmmaker Eric Drath and More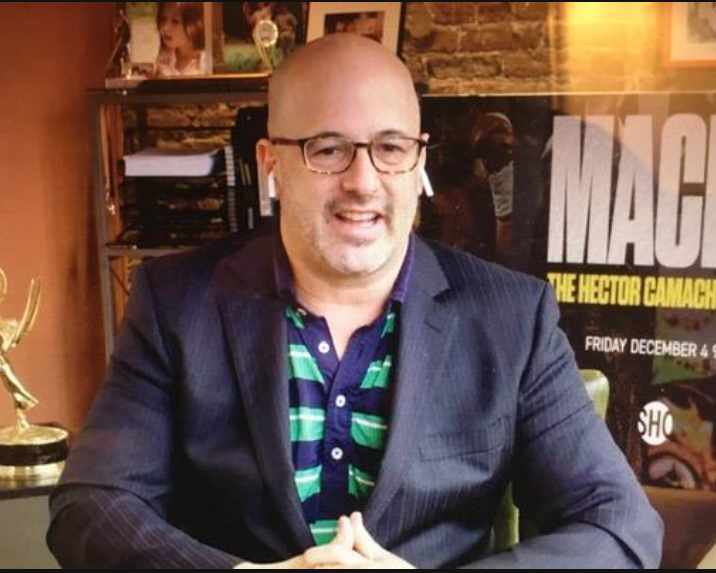 Eric Drath is a very good filmmaker. The release of Macho: The Hector Camacho Story on Showtime this month demonstrates that yet again.
Drath (pictured) was born and raised in New York and interned at ABC News while attending college at Columbia. He moved to Atlanta after graduation to work for CNN. Next came a stint at a start-up network called Fox News Channel. The irony of that pairing is not lost on him. Then the sweet science entered his life.
"I wasn't a big boxing fan," Drath says. "But in the late-nineties, a friend invited me to go with him to some fights at Yonkers Raceway in the Bronx. We got there. There was a boxing ring and, around it, a world I'd never known. I said to myself, 'This is so cool. I want to know more about this.'"
The promoter that night was Joe DeGuardia. In due course, Drath left Fox News to do publicity work for DeGuardia's promotional company.
"That," Eric recalls, "was when I learned that doing PR for a boxing promoter was, 'Go get the van, pick up some fighters at the airport, take them to the athletic commission to get licensed, make sure they have their physicals, and send out a press release."
Eventually, Drath started a company called RingLink which got video clips from promoters and charged the promoters a fee to transmit the clips by satellite to TV stations. Then he got a manager's license and represented a few fringe fighters. After that, he founded a company called Live Star Entertainment that created satellite media tours for the music industry and produced TV fights for various promoters. Most notably, Live Star produced close to fifty Broadway Boxing shows for DiBella Entertainment between 2008 and 2016.
Meanwhile, Drath had begun the process of carving out a niche for himself as a documentary filmmaker. Over the years, he has worked on subjects as diverse as Theodore Bikel and Pete Rose. But it began with boxing.
In 2006, Drath met Luis Resto at the Morris Park Boxing Gym in the Bronx. Resto (a former journeyman fighter) had been a key player in one of boxing's ugliest scandals. On June 16, 1983, he fought Billy Collins (an undefeated 21-year-old prospect) at Madison Square Garden. Before the bout, Panama Lewis (Resto's trainer) removed some of the padding from his fighter's gloves. Collins suffered permanent eye damage during the bout, was unable to fight again, and died in a car crash nine months later. Resto and Lewis were imprisoned for their wrongdoing. Lewis was widely seen as the more culpable of the two.
"I liked Resto's story," Drath recounts. "Nobody else thought it was a good idea. But I scraped together some money, put together a rough cut, and gave it to a friend who gave it to a friend while they were standing together on the sideline during their daughters' high school lacrosse game."
The second parent standing on the sideline was Rick Bernstein (then the executive producer for HBO Sports).
"After that, I got a phone call," Drath remembers. "HBO made its own sports documentaries back then. But they liked it; they bought it; and they made some changes."
Assault in the Ring aired on HBO in 2008 and won an Emmy for Outstanding Sports Documentary. Drath was credited as its co-writer, director, and narrator. Then he pitched a documentary about Renee Richards to the network. But HBO passed on the project so he sold it to ESPN which televised the documentary after it premiered at the Tribecca Film Festival in 2011. Once again, Drath was the co-writer, director, and narrator.
Two more boxing projects for ESPN followed: No Mas (2013), which focused on the second fight between Sugar Ray Leonard and Roberto Duran, and Robbed (2014), which told the tale of Ali-Norton III against the backdrop of violence occasioned by a New York City police job action.
That brings us to Macho: The Hector Camacho Story.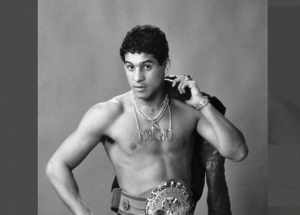 Initially, Drath conceived of Macho as an investigative report about Camacho's murder in Bayamon, Puerto Rico. Hector, who was involved with cocaine for most of his life, was shot four times on November 20, 2012, and removed from life support four days later. He was fifty years old when he died.
Then Macho evolved into a more complete biographical documentary with an emphasis on Camacho's ring career. The film would have been stronger with more exposition of what it meant – and still means – to be part of the underclass in Spanish Harlem where Camacho was raised and remains an icon. But it's put together well and has the advantage of a charismatic main character who lights up the screen when he's on camera.
Eric directed and narrated Macho. The film's most compelling moments deal with its subject's post-boxing life and include poignant footage of an unrecognizably fat Camacho as he neared age fifty.
Drath is one of the few directors who has made documentaries for HBO, Showtime, and ESPN. That leads to the question of how the experiences compared with one another.
"HBO was a tight organization that didn't want outside interference," Drath recalls. "They bought the film and in essense said, 'Okay, kid; you can stand outside the edit room while we finish it, and we'll show you what we're doing from time to time.' Showtime is the antithesis of that. They gave me notes but they also gave me the latitude to make the film I wanted to make. I loved the process. ESPN was somewhere in between. But it was an honor to work with all three of them."
And which of his documentaries does Drath like the most?
"I don't have a favorite," he answers, "I love the human element in documentaries. Each one I've been fortunate to make so far marks a different period of my life. And each one has that human element."
*     *     *
Adam Pollack is an Iowa attorney who has written biographies of the early gloved heavyweight champions from John L. Sullivan through Jack Johnson. Now he has chosen to skip Jess Willard and go straight to Jack Dempsey with Part One of a projected two-volume work published by Win by KO Publications.
Jack Dempsey: The Making of a Champion follows the familiar Pollack formula of relying heavily on contemporaneous newspaper accounts and other primary sources. It's 559 pages long and chronicles Dempsey's life through his 1919 conquest of Jess Willard to claim the heavyweight throne. In terms of content, it's the most detailed of the Dempsey biographies to date.
Today's interconnected digital world enables research to be conducted more thoroughly and more quickly than ever before. That's particularly important for Pollack who relies heavily on documents that are a century old in reconstructing the lives of his subjects. He also benefits from a community of boxing historians and fans who forward information to him.
"Writing these books is a passion for me," Adam says. "I spend some time on them every day. Right now, I'm having a lot of fun working on Part Two of Dempsey. Once he became champion, things really took off – for Dempsey and for boxing. There's Dempsey-Firpo, Dempsey-Carpentier, the Dempsey-Tunney fights. But my real job is as a criminal defense attorney. That's how I pay the bills."
That leaves open the question of whether Pollack will ever go back and forge the missing link in his chain of books by writing a biography of Willard.
"I can't say never," Pollack answers. "But at this point, I don't see myself doing Willard. These books take an enormous amount of time and effort, and I have to balance that against my personal interest in the fighter. Willard had two fights of historic importance – when he beat Jack Johnson and when he lost to Dempsey. I've written about these fights in depth in my Johnson and Dempsey books. And Arly Allen did a pretty good job in his biography of Willard. Maybe someday I'll change my mind. But right now, I'm at peace with not writing a Willard book."
*     *     *
A lot of players are losing a lot of money in boxing these days. FITE is one company that's turning a profit.
FITE is a video-streaming and ordering platform with 2.6 million registered users. It has streamed more than 3,500 events during the past five years and was a key player in the financial success of the November 28 exhibition featuring Mike Tyson and Roy Jones. When FOX Pay-Per-View began having technological issues with the December 5 fight between Errol Spence and Danny Garcia, the promotion decided that sharing a larger pie would be preferable to keeping a small pie all for itself and turned to FITE.
FITE will work with any content provider as long as the content meets its standards. It knows who the fight fans are and how to reach them. It's user friendly and has avoided many of the technological problems that plague similar services.
Many fans (including this one) look askance at an economic model that puts boxing's biggest fights on pay-per-view. But where it's available, FITE is a reliable way to order events – large and small – for those who want to.
*     *     *
WBC-IBF 147-pound champion Errol Spence raised his record to 27-0 (21 KOs) with a dominant 12-round performance against Danny Garcia on Saturday night. There were questions before the fight as to whether Spence had fully recovered from injuries sustained in an October 10, 2019, automobile accident. But one had to assume that a less formidable comeback opponent would have been chosen had there been doubts in Errol's camp about his health or what a punch from Garcia might do to the bone and tissue structure beneath his face.
Garcia (now 36-3, 21 KOs) is a tough out. But at the highest levels of competition, he's an out. Spence gave Danny next to nothing to work with and had enough hurt on his punches to keep Garcia from challenging his narrative for the flow of the fight. Errol's jab was effective as an offensive weapon and defensive shield. Danny's left hook – normally the most potent punch in his arsenal – seemed to have been packed in mothballs for the night.
The judges favored Spence by a 117-111, 116-112, 116-112 margin (which was kind to Garcia, who is now 0-and-3 in fights against Spence, Keith Thurman, and Shawn Porter).
If there's a criticism of Spence's performance on Saturday night, it's that (as was the case when he fought Mikey Garcia twenty months ago) he never put the pedal to the metal in an effort to finish with a knockout.
There are two prospective fights for Spence that matter now. The first would be a 147-pound title unification bout against WBO welterweight champion Terence Crawford. The second would be a move up to 154 pounds to challenge Jermell Charlo for supremacy in the junior-middleweight ranks. Ray Leonard sought out challenges like that.
Photo credit: Zoom / Doug Doyle
Thomas Hauser's email address is thomashauserwriter@gmail.com. His most recent book – Staredown: Another Year in Boxing– was published by the University of Arkansas Press. In 2004, the Boxing Writers Association of America honored Hauser with the Nat Fleischer Award for career excellence in boxing journalism. In 2019, Hauser was selected for induction into the International Boxing Hall of Fame.
Check out more boxing news on video at the Boxing Channel 
To comment on this story in the Fight Forum CLICK HERE
Tyson Fury Roared and Deontay Wilder Remained Silent at their L.A. Presser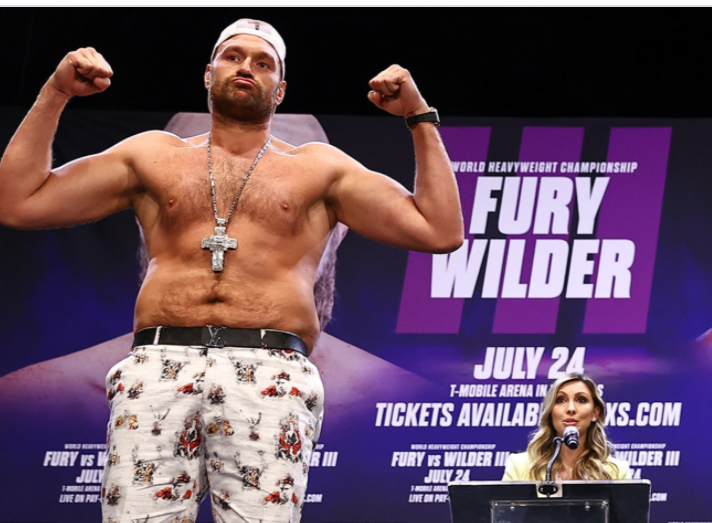 TSS special correspondent LAUREN RODRIGUEZ was on the scene for the Top Rank Promotions press conference in downtown Los Angeles on June 15 at which the third meeting between Tyson Fury and Deontay Wilder was formally announced. Here is her report.
The third fight between Tyson "Gypsy King" Fury (30-1, 21 KOs.) and Deontay "The Bronze Bomber" Wilder (42-1-1, 41 KOs) will go down July 24th in Las Vegas at the T-Mobile Arena. This continued mash-up between the two comes 16 months since their last bout. The first fight, in December 2018, ended in a draw and their second in February 2020, ended in a victory for Fury in the 7th round.
Fury carried the press conference while Wilder remained largely muted.
The WBC champion Fury remains undefeated, a status he is adamant in maintaining. The heavyweight boasted a white suit patterned with images of himself in a crown and wearing the belt he won off Wilder.
"This is a reminder of what happened to him last time, this is a remembrance suit of Deontay Wilder's ass-kicking."
The "Gypsy King," an entertainer, left little words unsaid as he berated his silent opponent.
"It shows how weak a mental person is, it shows the emotional effect the last fight had on his life… I was worried about him after the defeat I gave him," said Fury.
An Alabama native, Wilder has a 93% knockout rate, the highest rate for any heavyweight.
Wilder wanted no part in other questions from Q/A moderator Christina Poncher, or the media, as he remained silent with headphones and sunglasses to shield him from questions.
Wilder's trainer, longtime friend and former heavyweight contender Malik Scott answered very few questions for the fighter as tensions rose.
"He's very stubborn, like most legends and gifted people they have their things with them. As long as he gives me what I want in the gym, I don't care about the stubbornness cause we're going to get this done," said Scott.
If it's one thing Fury and team all agree on, it's that history will repeat itself in this third fight come July.
When it comes to what we can expect this time, Fury's trainer SugarHill Steward stated, "All I have to say is, over time, he [Fury] now has power to knock a man out with one punch. His boxing IQ is one-punch knockout power."
In Gypsy King fashion, we will have an entertaining show come next month. Fury intends on moving his weight all the way to 300, so he can give Wilder a bigger knockout in the ring and fans a bigger show.
"This time I'm hoping to take him out early, one, two, three rounds max."
Check out more boxing news on video at the Boxing Channel
Tokyo-Bound Aussie Heavyweight Justis Huni Stops Rugged Paul Gallen in the 10th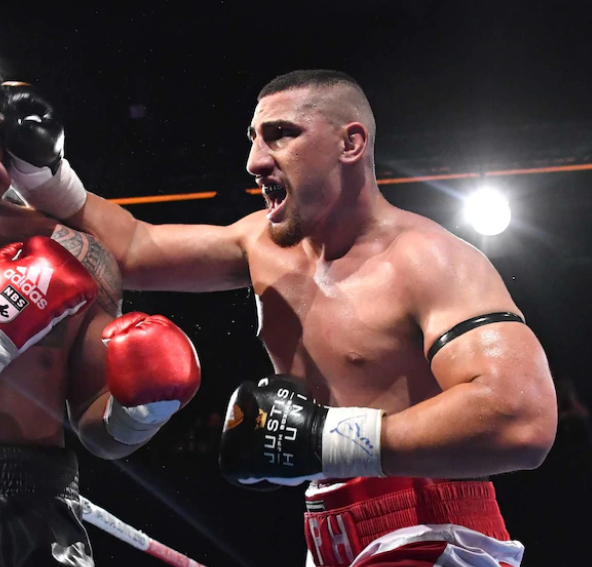 Had Justis Huni fought Paul Gallen two months ago, the match would have been trashed as little more than exhibition. During his record-tying 19 years in rugby, Gallen evolved into one of Australia's most well-known sporting personalities. When Gallen took up boxing in 2014, it was thought that he did it as a lark; as a way of cashing in on his name recognition. And his first 11 opponents were a motley bunch of former rugby players, MMA fighters, 40-somethings, and boxing novices.
Then came the night of April 21, 2021. In a shocker, Gallen demolished former WBA heavyweight titlist Lucas "Big Daddy" Browne in less than two minutes. "Gallen transformed from a rugby league player to a bona fide prize fighter before our very eyes," said prominent Australian sports journalist Andrew McMurtry.
That knocked Lucas Browne out of a lucrative match with Justis Huni and vaulted Paul Gallen, who turns 40 in August, to the head of the queue. They met Wednesday night (Australia time) at a convention center in Sydney and Huni, five-and-a-half inches taller, 15 pounds heavier, and the younger man by nearly 18 years, saddled Gallen (11-1-1) with his first defeat.
Heading into the fight, Gallen conceded that the heavily favored Huni was faster. However, he thought that he could wear the bigger man down. "If I get through those first four to five rounds, I'll be in his face the whole time and I think I can knock him out late," he said.
It proved to be the other way around. Huni dominated the fight and when he knocked Gallen down in the 10th with a big right hook, the referee stepped in and stopped it. But Gallen, who had a bum shoulder from his rugby days and thought that he fought most of the fight with a broken rib, showed tremendous heart.
It was the fifth professional fight for Huni (5-0, 4 KOs) who won the Australian heavyweight title in his pro debut. Of Dutch, Swedish, Samoan, and Tongan heritage, he quit school at age 15 to give boxing his full attention and will represent Australia in the Tokyo Olympics which start next month.
Brisbane-born Huni is already being talked-about as the best-ever Australian-born heavyweight. The rap against him is a lack of one-punch knockout power which won't be a detriment in Tokyo.
—
In undercard bouts of note, Brisbane middleweight Isaac Hardman (11-0, 9 KOs) scored a 4th-round stoppage of Emmanuel Carlos (12-2) and middleweight Andrei Mikhailovich, a Russian residing in Auckland, New Zealand, advanced to 16-0 (9) with a second-round stoppage of previously undefeated Alex Hanan (13-1).
Check out more boxing news on video at the Boxing Channel
To comment on this story in the Fight Forum CLICK HERE
Three Pros are Joining the U.S. Olympic Boxing Team, Ruffling Some Feathers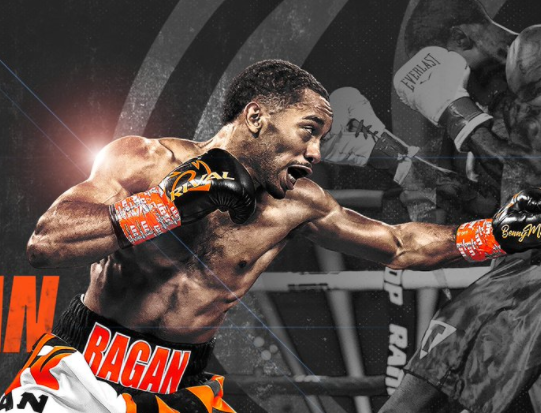 USA Boxing, the agency that controls amateur boxing in the United States, has a rule that prohibits professional boxers from competing in their tournaments. That rule remains in effect, but yet three pro boxers – middleweight Troy Isley, lightweight Keyshawn Davis, and featherweight Duke Ragan – will suit up for the United States in the forthcoming Tokyo Games. The announcement, which fell largely under the radar, came on June 7.
USA Boxing is subservient to AIBA, the sport's international governing body, and to the International Olympic Committee. The Boxing Task Force of the IOC changed the rules to allow Isley, Davis and Ragan to compete and the honchos at USA Boxing are none too happy about it.
Blame the Covid-19 pandemic which forced the postponement and ultimately the cancellation of several qualifying tournaments including the "Americas" tournament in Buenos Aires at which boxers from 42 national federations – including the United States — would be competing for the Olympic slots allocated to this region. A total of 286 boxers from around the world will compete in Tokyo in the eight men's and five women's weight divisions with the coveted slots dispersed among four Continental Regional Divisions.
With no tournament, the Task Force redesigned the quota allocation process using world rankings to determine the national squads. The rankings were formulated using a point system from events held between January 2017 and October 2019.
The re-jiggering opened the door for Isley, Davis, and Ragan to rejoin the team. Isley and Davis had their first pro fight in February of this year. Ragan turned pro in August of 2020.
Team USA protested that the BTF allocation was unfair to the boxers that finished first in the final domestic qualifying tournament (December 2019 in Lake Charles, Louisiana), but their claim was denied. Isley and Ragan were knocked out of that tournament before reaching the finals; Davis finished first when his opponent in the finals took ill and had to pull out, but he was subsequently booted off the team, reputedly for missing too many practices which he attributed to a family health emergency. That unfrocking has been rescinded.
Before he left the team, Keyshawn Davis was considered the U.S. boxer with the best chance of winning a gold medal in Tokyo. A southpaw, he earned his spurs at the Alexandria Boxing Club in North Alexandria, Virginia, which was also the home gym of Troy Isley who lived right down the street.
The common thread between all three of the returnees is Kay Koroma who coached Davis and Isley at the Alexandria club where he was the top lieutenant to the club's patriarch Dennis Porter and at the Olympic & Paralympic Training Center in Colorado Springs where he served as an assistant to Billy Walsh. Duke Ragan, who hails from Cincinnati, is Koroma's nephew.
Koroma came to the fore in 2016 when he earned raves for his work with Olympians Claressa Shields. Shakur Stevenson, Charles Conwell and others. But Koroma, one of the hottest young trainers in the sport, won't be available to work with the 2020/21 team before it heads off to Tokyo. "My plate is too full," he told The Sweet Science.
Koroma, like many of his former pupils, turned pro himself. He continues to work with Shakur Stevenson, whom he has known since Shakur was 13 years old, he assists veteran coach Al Mitchell with Mikaela Mayer and he recently replaced Ronnie Shields as the head trainer of rising heavyweight contender Efe Ajagba.
Isley, Davis, and Ragan comprise three-fifths of the men's Olympic team. Super heavyweight Richard Torrez Jr and welterweight Delante "Tiger" Johnson flesh out the quintet.
USA Boxing released a letter to its membership expressing frustration over the decision of the IOC Task Force which killed the dreams of seven boxers who hoped to snare an Olympic berth at the Buenos Aires tournament or, barring that, the Last Chance tournament in Paris which was also a casualty of the pandemic. The letter can be read at the USA Boxing web site.
The seven boxers who were fenced out are:
Darius Fulgham (heavyweight, Houston, TX)
Rahim Gonzalez (light heavyweight, Las Vegas, NV)
Joseph Hicks (middleweight, Lansing, MI)
Charlie Sheehy (lightweight, Brisbane, CA)
Bruce Carrington (featherweight, Brooklyn, NY)
Anthony Herrera (flyweight, East Los Angeles, CA)
and
women's flyweight Andrea Medina (San Diego, CA).
USA Boxing insists there are no plans to allow professionals to compete for the United States in the 2024 Olympiad and beyond. This is a one-shot exception forced by a unique circumstance. But, needless to say, when it comes to amateur boxing, nothing is etched in stone.
To comment on this story in the Fight Forum CLICK HERE