Olympic Boxing is Mired in Muck, So Why Not Turn It Over to a Gymnastics Guy?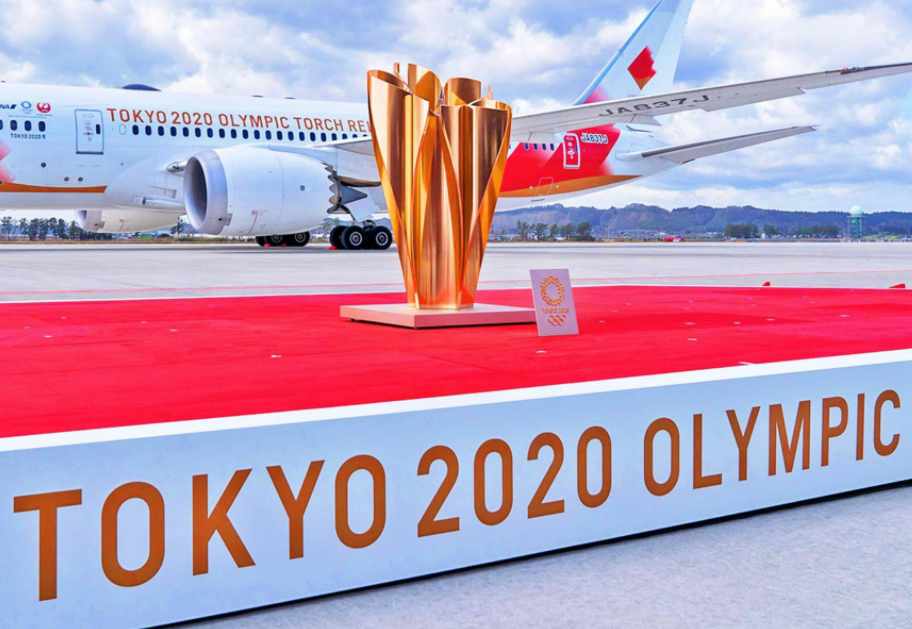 Olympic Boxing is Mired in Muck, So Why Not Turn It Over to a Gymnastics Guy?
In 1849, French writer Jean-Baptiste Alphonse Karr wrote plus ca change, plus c'est la meme chose," which translated into English holds that "the more things change, the more they stay the same."
It's a pretty safe bet that Monsieur Jean-Baptiste wasn't specifically referring to Olympic boxing, but he very well might have had he known of the travails that lie ahead for a sport that was still 55 years away from debuting at the 1904 Olympiad in St. Louis. For a significant chunk of the ensuing 116 years, Olympic boxing has remained the same through decades of malfeasance and deck-chair rearrangement on the doomed Titanic.
On Saturday, Dec. 12, in Lausanne, Switzerland, more vows that reforms will soon be initiated were made by Russia's Umar Kremlev, upon his election as president of the International Boxing Association (AIBA), ostensibly the governing body for Olympic boxing. Kremlev, who had served as head of the Russian Boxing Federation since 2017, garnered 57% of the vote in a five-candidate field. Due to COVID-19, the "virtual" election included participants representing 155 national federations from five continents.
Even under the best of circumstances, which is definitely not the case, Kremlev is assuming the captaincy of a vessel that, in its own way, is symbolic of the Titanic after it struck that iceberg. For one thing, he is charged with completing the term of interim president Gafur Rakhimov of Uzbekistan, whom American authorities allege is involved with international heroin trafficking (a charge Rakhimov has denied). The embattled Rakhimov resigned just months after being elected two years ago by AIBA members who defied warnings from the International Olympic Committee (IOC) that it might not be a good look to turn over its top post to an accused drug kingpin.
And if that weren't enough to put Kremlev on an instantly uncomfortable hot seat, AIBA is already on probationary status from the IOC, which apparently had had enough of a loose-cannon organization previously led for a combined 32 years by presidents Dr. Anwar Chowdhry, of Pakistan, and Dr. Ching-Kuo Wu, of Chinese Tapei, whose soiled tenures hung in the air like toxic smog. Despite rumblings that boxing would be excised from the 2020 Tokyo Olympics (postponed until 2021 by the ongoing pandemic), the sport is one of 33 to be staged. But boxing at the 2024 Paris Olympics is hardly a certainty; so tenuous is its future that the AIBA is obliged to sit 2021 out because of an IOC ruling that placed Japan's Morinari Watanabe, president of the International Gymnastic Federation, as the head of an ad-hoc task force overseeing the sport during a quadrennial event at which boxing once was a prominent component.
A gymnastics official in charge of Olympic boxing? The mind boggles, as might be the case had the IOC in its infinite wisdom put George Foreman or Sugar Ray Leonard in charge of overseeing the women's gymnastics in Tokyo.
"I am the most clean candidate," the 38-year-old Kremlev said in translated comments at a virtual news conference broadcast from Moscow. "There is no concern about my candidacy and my history.
"Getting rid of AIBA's debt will be the first priority. My administration will aim to raise $50 million within two years, all of which will be used to rebuild AIBA." And, presumably, to wrest future control of Olympic boxing from the gymnasts.
Long-time observers of Olympic boxing, the most cynical among them, at least, might be inclined to say that Kremlev's claim to be the "most clean" candidate is akin to anointing a particular pig as the least filthy in a mud pit. Not only has AIBA been accused of a litany of wrongs that includes the fixing of fights, payoffs sought and received by high-ranking officials and any number of other transgressions that range from the morally dubious to outright criminality, but prior to the 2006 AIBA election in which Chowdhry was ousted, a pro-Chowdhry Russian delegate was said to have brought in outsiders who were members of the "Russian Mafia" to intimidate other delegates into voting for the incumbent. Perhaps it is just coincidence, but one pro-change delegate was found murdered. If that didn't scare the hell out of the electorate, nothing could.
Dr. Wu nonetheless got 83 votes to 79 for Dr. Chowdhry, but his promises of a new broom that would sweep clean all the ills that had been littering AIBA proved to so much empty rhetoric. So egregious were some of the outcomes of bouts at the 2016 Rio de Janeiro Olympics that mere incompetence on the part of referees and officials could not be the only answer to the tsunami of injustices. In the gold-medal heavyweight bout, Kazakhstan's Vassiliy Levit appeared to be a clear winner over Russia's No. 1 seed and reigning world champion Evgeny Tischenko, with the decision for Tischenko met with loud booing from spectators.  It did not go unnoticed that IOC president Thomas Bach of Germany was at ringside seated next to Russian president Vladimir Putin, neither of whom appeared distressed by the apparent robbery. Putin, of course, is the person who poured a staggering $51 billion into the staging of the 2014 Winter Olympics in Sochi, Russia.
Despite the raft of decisions ranging from debatable to Brink's Robbery blatancy, AIBA saw fit to issue a statement that read: "With regard to corruption, we would like to strongly restate that unless tangible proof is put forward, not rumors, we will continue to use any means, including legal or disciplinary actions, to protect our sport and its R&J (refereeing and judging) community, whose integrity is constantly put into question. The organization will not be deterred by subjective judgments made by discontented parties."
Boxing at the Olympics once was the launching pad for such legendary Hall of Famers as Muhammad Ali, Joe Frazier, Foreman, Leonard and Oscar De La Hoya, and those are just some of the Americans to mount the top level of the medal stand. It would not only be sad, but unconscionable if similarly talented individuals were shafted at the Olympics by inept or biased judging or, worse, elected to not even try to represent their country because they didn't believe they would receive a fair shake.
The modern Olympics were first held in Paris in 1896, the brainchild of an aristocratic French educator and historian named Pierre de Coubertin who envisioned them as a means for amateur athletes, not pros, to meet and compete against those of other nationalities. "The essential thing," de Coubertin wrote, "is not to have conquered, but to have fought well."
The concept of simon-pure amateurism is long gone, as evidenced by the $7.5 billion NBC Universal shelled out for the exclusive broadcast rights to the six Olympiads from 2022 to 2032. That is a continuation of an association that began in 1992 in Barcelona, Spain, with two other Olympic rights packages totaling $7.88 billion.
With so much money in play, it hardly is a shock that tales of bribes being offered to officials to predetermine certain outcomes, at least those that entail the submission of scores, are now rampant. The task confronting Kremlev is monumental, and recent history does not suggest a rapid or comprehensive turnaround. Put it this way: breakdancing and surfing already have been approved and will debut as Olympic sports in 2024. Whether boxing tags along, with or without AIBA in a position of control, remains to be seen.
Check out more boxing news on video at the Boxing Channel 
To comment on this story in the Fight Forum CLICK HERE
The Ups and Downs of Hall of Fame Boxing Writer Jack Fiske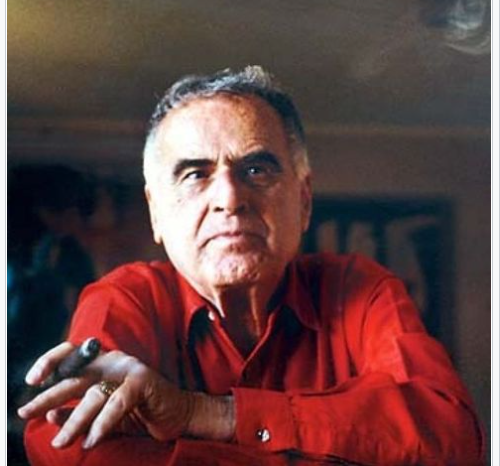 Hall of Fame boxing writer Jack Fiske passed away 15 years ago this coming Sunday, Jan. 24, 2006. Fiske was 88 years old.
Fiske was one of the last of the breed, a full-time boxing writer for a major metropolitan daily. They don't make them like that anymore.
In his final years as a journalist, however, Fiske no longer worked for the San Francisco Chronicle, his longtime employer. To read his stuff required a subscription to a newsletter. And the newsletter, in common with Fiske, had become a dinosaur in a world where the only constant is change. It went belly-up several weeks before Fiske passed away.
Born in New York City in 1917, Jack Fiske attended the University of Alabama where he covered the school's boxing team for the school newspaper. The star of the team, Fiske was fond of recollecting, was a fiery bantamweight, George Wallace. America would come to know Wallace as the fiery segregationist who served four terms as Governor of Alabama and was a failed U.S. presidential candidate.
After graduation, Fiske worked for a paper in Virginia and two small papers in the Bay Area before latching on with the Chronicle. In addition to covering the fights as a ringside reporter, Fiske authored a twice-weekly feature called "Punching The Bag" that circulated widely among hard-core fans and industry insiders.
Fiske had to be on his toes because for much of his tenure at the paper the arch-rival San Francisco Examiner had a fine full-time boxing man of their own, Eddie Muller, whose son of the same name hosts "Noir Alley" on Turner Classic Movies.
"Punching The Bag" was jam-packed with information and editorial content. Fiske had little tolerance for inept ring officials and regulators who owed their cushy jobs to political connections. First-time promoters, the lifeblood of the sport, were assured of positive ink. But once a promoter became established, he had to earn his props by making competitive matches.
During Fiske's early days with the Chronicle, the top sports in terms of newspaper coverage were baseball, horseracing, and boxing, and the Bay Area was a beehive of boxing activity. In 1955, there were 73 boxing shows in San Francisco, Oakland, and nearby Richmond. The biggest shows were usually held at the Cow Palace. Ten title fights were staged here beginning with Ezzard Charles' 1949 world heavyweight title defense against local fan favorite Pat Valentino.
One can guess where this is heading. Bit by bit, the Bay Area boxing scene became fallow. In the eyes of the Chronicle higher-ups, Fiske came to be seen as superfluous. In 1992, the paper let him go. "Punching The Bag" died after an amazing 43-year run.
Fiske hastened his demise as a newspaperman by his disinclination to become more versatile. He never wanted to cover any sport other than boxing. His attraction to the sweet science was manifested in his vast collection of boxing memorabilia which dominated every room of his home.
In 1994, Fiske was persuaded to resurrect his column for "Professional Boxing Update" and its sister publication, "Flash." These were 12-page newsletters cranked out by a fellow from Capitola, CA, named Virgil Thrasher, a big boxing buff with a second sideline as a blues harmonica player.
At their peak, Thrasher's newsletters had 6000 subscribers, 10 percent overseas. Circulation-wise, this was a big comedown for Fiske, but he was too professional to approach his assignments half-heartedly. Although he held a grudge against his former employer, his bitterness surfaced only once.
When the Chronicle made no mention of the passing of World War II era lightweight champion Ike Williams, Fiske carped that the sports department was run by clowns more attuned to women's volleyball than to matters of significance.
"Professional Boxing Update" and "Flash" were modest endeavors, but the contributors were first-rate, most especially during the mid-1990s. Jack Fiske was then in good form, as was acerbic Las Vegas oddsmaker Herb Lambeck, a peerless boxing pricemaker. In those days, no one was better at dissecting a forthcoming fight than lead writer Graham Houston, himself a Future Hall of Famer. Houston, who was the North American correspondent for several British publications, stayed on with Thrasher's newsletters until the very end.
For some subscribers, these publications functioned mostly as tip sheets. When the opinions of Houston and Lambeck dovetailed, one could wager with a high degree of confidence.
Within four years of joining PBU/Flash, Jack Fiske's health began to fail and he was unable to meet his deadlines. To ease Fiske's slide to infirmity, Thrasher took to reprinting some of his old Chronicle columns.
When Virgil Thrasher launched his newsletters in 1985, he stole readers from established magazines by delivering information in a timelier fashion. Ironically, he became a victim of the same force. A new generation of fight fans, weaned on the internet, demanded updates quicker than the mailman could bring.
It would have been nice if Thrasher had continued on for a few more weeks, thereby affording readers a tribute to Jack Fiske on the occasion of his passing. But at least Fiske wasn't entirely forgotten.
In 2003, at age 85, Fiske was ushered into the International Boxing Hall of Fame. As is the custom when an inductee passes away, the flag atop the Canastota shrine was lowered to half-staff when news arrived of his passing.
Check out more boxing news on video at the Boxing Channel 
To comment on this story in the Fight Forum CLICK HERE
Michael Coffie vs. Darmani Rock Smacks of Joe Joyce vs. Daniel Dubois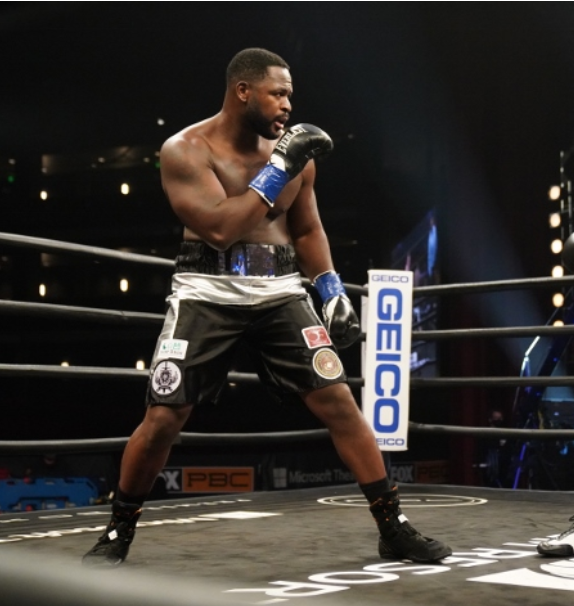 Although it wasn't a world title fight, the match between Joe Joyce and Daniel Dubois which took place in London on the Saturday after Thanksgiving, attracted a lot of buzz. Only one heavyweight bout in 2020 was more eagerly anticipated, that being the rematch in February between Tyson Fury and Deontay Wilder.
Joyce vs. Dubois was that rare pairing of two undefeated heavyweights who were roughly at the same stage of their career. Dubois was 15-0 (14 KOs) heading in; Joyce was 11-0 (10).
And that brings us to the crossroads fight on Jan. 30 at the LA Shrine Expo between Darmani Rock (17-0, 12 KOs) and Michael Coffie (11-0, 8 KOs). Unlike Joyce vs. Dubois, this is not a well-marinated showdown, but yet there are some parallels, most notably it's a match between unbeaten heavyweights in which the victor will undoubtedly make a big jump in public esteem and the loser, more than likely, will be pushed back into the shadows.
There was a big age gap in the Joyce-Dubois fight. The 35-year-old Joyce was the older man by 12 years. Likewise, Rock vs. Coffie features a young old-timer vs. an opponent who is merely young.
Michael Coffie, 34, came to boxing late after serving eight years in the Marine Corps. He entered the New York City Golden Gloves tournament on a whim and with virtually no formal training and yet he succeeded in reaching the finals.
When Coffie (pictured)  turned pro, his manager was none other than Randy Gordon, the former chairman of the New York State Athletic Commission who has kept his hand in boxing as a journalist and radio personality, co-hosting a boxing-themed talk show on Sirius FM with Gerry Cooney. Gordon knows more than a little about heavyweights, having been involved with Bonecrusher Smith who was briefly (very briefly) the WBA world heavyweight champion.
"(Bonecrusher) was not anywhere near the fighter that Mike is," Gordon told Hall of Fame boxing writer Bernard Fernandez on the occasion of Coffie's pro debut in Bethlehem, Pennsylvania. On that night, Coffie needed only 61 seconds to dismiss his opponent, ending the contest with a short right hand. The sacrificial lamb, wrote Fernandez, "went down like an anvil dropped in the ocean."
In his most recent fight, on Nov. 7, Coffie was matched against Minnesota veteran Joey Abell, a noted spoiler. Abell would have been a good measuring rod for assessing Coffie's progress, but unfortunately the bout was over almost before it started. Early in the second round, Abell suffered a biceps injury while throwing a punch and couldn't continue.
The "A" side in this fight, however, isn't Coffie but the other guy. Darmani Rock, 24, had an outstanding amateur career, winning several important tournaments including the 2014 Youth World Championships in Sofia, Bulgaria. Rock was upset in the finals of the 2016 Olympic Trials and then turned pro, signing with Roc Nation, the deep pockets sports management company founded by Jay-Z.
Questions have been raised, however, about Rock's dedication. He weighed 278 pounds in his last fight, 30 pounds more than in his pro debut. (Coffie's fighting weight also hovers around 270 and he is the same approximate height – both are listed at 6'5" — but Coffie has always been big.)  Moreover, Rock has been inactive for 15 months and may have trouble shaking off the rust.
Darmani Rock hails from Philadelphia; Michael Coffie from Brooklyn, more fodder for the tub-thumpers. Philadelphia was the stomping grounds of Smokin' Joe Frazier. The City of Brotherly Love has arguably produced more good prizefighters per capita than any city in the country. Brooklyn spawned Mike Tyson, Riddick Bowe, and Shannon Briggs, all of whom bubbled out of gritty Brownsville which also happens to be the neighborhood where Michael Coffie spent much of his youth until he was spirited away to a less threatening environment by foster parents.
I don't want to get carried away with the Joyce-Dubois analogy. Joe Joyce had a stronger amateur pedigree than Darmani Rock. Daniel Dubois had a spectacular run leading up to his match with Joyce including a one-sided triumph over well-regarded Nathan Gorman. Moreover, neither Joyce nor Dubois had ever fought an opponent with a losing record. The same can't be said of Coffie and Rock who have built their records on the backs of the usual suspects. Darmani Rock's last two opponents were both 42 years old.
Moreover, Coffie vs. Rock isn't the main attraction on the PBC card. Top billing goes to Caleb Plant's 168-pound title defense against Caleb Truax.
As we recall, the Joyce-Dubois fight produced a major upset. Dubois was understood to be faster on his feet and more heavy-handed – considered more likely to turn the tide with a single punch – but youth was not served on that night at the historic Church House in Westminster. Joyce methodically peppered Dubois with his jab which caused a big lump to develop over Dubois's left eye. The eye eventually shut completely and the fight ended in the 10th round with Dubois taking a knee and allowing himself to be counted out. Joyce's victory elevated him to #2 in the WBO rankings, a notch below Oleksandr Usyk who is potentially his next opponent.
One doesn't know what will transpire when Coffie fights Rock, but as Michael Buffer would say, "someone's 'O' will have to go." Fights of this nature are inherently intriguing and that goes double when the combatants are heavyweights.
Check out more boxing news on video at the Boxing Channel 
To comment on this story in the Fight Forum CLICK HERE
"One Night in Miami": Film Review by Thomas Hauser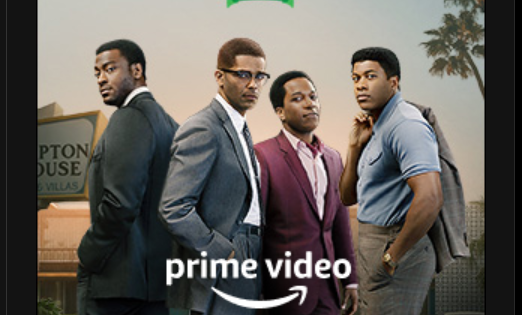 On February 25, 1964, Cassius Marcellus Clay Jr. defeated Charles "Sonny" Liston in Miami Beach over the course of six remarkable rounds to claim the heavyweight championship of the world. Late that night, the new champion found himself in a room at Hampton House (a black hotel in segregated Miami) with Malcolm X, several other followers of Nation of Islam leader Elijah Muhammad, and football great Jim Brown. Soul singer Sam Cooke (a friend of Clay's) had been at the fight, but there's no historical record of his being in the hotel room with the others at that time.
One Night in Miami is built around imagining what transpired in that room amongst Malcolm X, Cassius Clay, Jim Brown, and Sam Cooke. Directed by Regina King from a screenplay by Kemp Powers, it's available on Amazon Prime.
The film fits into the genre known as historical fiction. Dramatic license was taken. Viewers should understand that, at times, it's allegorical rather than an accurate factual recounting. The larger question is whether the film is impressionistically honest. The answer is "yes."
One Night in Miami begins with the 1963 fight between Clay and Henry Cooper in London. It then segues to Cooke being treated rudely by an all-white audience at the Copacabana, followed by Jim Brown (the greatest running back in National Football League history) being reminded by a patronizing southern gentleman that he's just a "n—–." Next, we see Malcolm as the Nation of Islam's most charismatic spokesman, after which the scene shifts to Liston-Clay I.
Thirty-four minutes into the film, the drama moves to Hampton House.
Malcolm X, Cassius Clay, Jim Brown, and Sam Cooke were prominent in different ways. Each was young, black, and famous. But Malcolm was a social and religious figure of considerable intellect while the other three were known as entertainers.
The dialogue between the four men is light at first and then turns serious.
Malcolm is played by Kingsley Ben-Adir. On what should have been one of the greatest nights of his life, his world is slipping away. His deadly rupture with Elijah Muhammad is almost complete. Soon, Clay will abandon him. Ben-Adir comes across as a bit weaker and more tentative than one might expect, although Malcolm's intellect is evident in his performance.
It's hard to imagine anyone playing Cassius Clay well except the young Muhammad Ali. But Eli Goree bears a resemblance to Clay and is pretty good in the role.
Jim Brown was an intimidating physical presence. Aldis Hodge lacks this physicality but his performance is solid.
Leslie Odom Jr, who plays Sam Cooke, has star quality. He's the only one of the four major actors who has the charisma and presence of the man he's portraying. But as a result, Cooke has a stronger on-screen persona than Malcolm. That's a problem as tensions between the two men boil over.
Toward the end of the film, Malcolm reveals that he intends to leave the Nation of Islam because of differences with Elijah Muhammad and will found a new organization.
"Who's gonna be in this new organization?" Clay asks.
"I think lots of people will follow me over," Malcolm answers. "Especially if you come with me."
Clay, of course, didn't follow Malcolm. He sided with Elijah Muhammad. One year later, he and Jim Brown were the only participants from the hotel room gathering as portrayed in the film who were still alive. Sam Cooke was shot to death in a California motel on December 11, 1964. On February 21, 1965, Malcolm was assassinated at the Audubon Ballroom in Harlem.
One Night in Miami cautions us that our icons are flesh and blood human beings with strengths and flaws. In its best moments, the film is a powerful reminder that the issues of self-respect, black empowerment, and racial equality are timeless.
Pictured left to right: Aldis Hodge (Jim Brown), Kingsley Ben-Adir (Malcolm X) Leslie Odom Jr (Sam Cooke) Eli Goree (Cassius Clay)
Thomas Hauser's email address is thomashauserwriter@gmail.com. His most recent book – Staredown: Another Year Inside Boxing – was published by the University of Arkansas Press. In 2004, the Boxing Writers Association of America honored Hauser with the Nat Fleischer Award for career excellence in boxing journalism. In 2019, he was selected for induction into the International Boxing Hall of Fame.
Check out more boxing news on video at the Boxing Channel 
To comment on this story in the Fight Forum CLICK HERE