For Whom the Bell Tolled: 2020 Boxing Obituaries PART ONE
The Grim Reaper appeared on the boxing scene on the very first day of what would be a grim year, taking the life of former long-reigning cruiserweight champion Carlos "Sugar" DeLeon on Jan. 1. Not a month was spared and in our annual year-end report, we pay our respects to those that left their mark on this noble but too-often unforgiving sport. The decedents are listed chronologically according to the date of their passing. PART ONE covers January through June.
January
1 – Carlos "Sugar" DeLeon
No one told DeLeon that the cruiserweight class was a mere way station for soon-to-be heavyweights. The Puerto Rico-born cutie appeared in 16 cruiserweight title fights, going 11-4-1. He retired with a 53-8-1 record and kept his hand in the sport as a trainer in his adopted hometown of Buffalo, NY, where he succumbed to a heart attack at age 60.
5 – Dick Turner
A welterweight who took up boxing in the Navy, Turner suffered a detached retina in a bout with Philadelphia intra-city rival Stanley "Kitten" Hayward and never fought again, finishing 19-2-1. He returned to boxing as a trainer when his nephews, the fighting Fletcher brothers, took up the sport. At age 82 in Philadelphia.
12 – Jackie Brown
From Edinburgh Scotland, Brown won the British and then the British Empire flyweight titles in 1962 and fought on the undercard of Muhammad Ali's 1966 fight in London with Brian London. He migrated to Australia in 2009 and was diagnosed with dementia shortly thereafter. At age 84 in Sydney.
18 – Peter Mathebula
Mathebula became South Africa's first black boxing champion when he won a narrow 15-round decision over Tae-Shik Kim at LA's Olympic Auditorium in 1980. He surrendered the belt in his first defense and quit the sport two years later, finishing 36-9. At age 67 after a lengthy illness at a hospital in Gauteng Province, RSA.
30 – Dwight Davison
A lanky middleweight during Detroit's golden era, Davison came oh-so-close to earning a title shot against Marvin Hagler but could never get past the final hurdle. He finished 44-8 (33) in a career that began in 1977. At age 64 in Detroit of unidentified causes.
31 – Johnny Bumphus
A decorated amateur, Bumphus was a member of the 1980 U.S. Olympic team that was marooned by President Jimmy Carter's boycott. He won the WBA 140-pound title in 1984, lost it to Gene Hatcher in his first defense in a massive upset and retired at age 26 with equilibrium issues, leaving the sport with a 29-2 record. At age 59 of heart disease in his hometown of Tacoma, Washington, where he battled a cocaine addiction.
February
7 – Bill Miley
An inveterate compiler of boxing records, amateur and pro, Miley turned his hobby into an avocation, cranking out an annual record book and the monthly newsletter "Midwest Boxing News." A U.S. postal carrier by day, he also moonlighted as a judge and inspector and dabbled as a matchmaker. At age 85 in Burton, Michigan.
11 – Sammy McCarthy
"Smiling Sammy" compiled a 44-8-1 record during a seven-year career that began in 1951 and briefly held the British Featherweight Title. In 1957, at age 25, he was the youngest subject of the popular British TV program "This Is Your Life." After boxing, he became a serial bank robber, serving three separate stints in prison. In an East London retirement home at age 88.
23 – Jimmy Thunder
Born Ti'a James Senio Peau in Samoa and raised in New Zealand, his signature moment came in 1997 when he knocked out Crawford Grimsley in 13 seconds. He defeated former title-holders Tony Tubbs, Trevor Berbick, and Tim Witherspoon and was recognized as the heavyweight champion by two fringe organizations, but left the sport financially destitute. At age 54 in Auckland, NZ, following surgery for a brain tumor.
March
8 – DeAndrey Abron
During his Army days, Abron was a U.S. Olympic Team alternate and a National Golden Gloves champion. As a pro, he won his first 15 fights and lost his last 10. He fought Zsolt Erdel for the WBO world light heavyweight title, losing on points, and was knocked out in the second round by Deontay Wilder. At age 47 from injuries suffered in a car accident in Youngstown, Ohio.
9 – Barney Eastwood
He built his betting shop into the largest bookmaking chain in Northern Ireland before making his mark in the sweet science, earning the title Mr. Boxing in Belfast. A hands-on manager/promoter who was frequently found working as a cornerman, Eastwood guided the careers of five world champions, most notably Barry McGuigan with whom he had a bitter falling-out. At age 88 of natural causes.
17 – Roger Mayweather
The second of three fighting brothers from Grand Rapids, Michigan, and the original Black Mamba, Mayweather was a world title-holder at 130 and 140 pounds and finished 59-13 despite the handicap of a soft beard. Pictured below with his famous nephew, he was already making his mark as a trainer before his prize pupil fell into his lap. They were together for almost all of Floyd Jr's 50 fights. At age 59 in Las Vegas where he was suffering from dementia.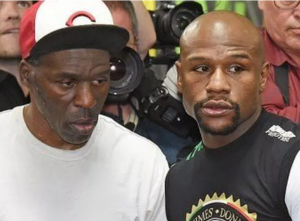 23 – Ron Ross
The Brooklyn native dabbled in boxing as a manager and promoter, but earned his spurs as a writer. His 2003 book, "Bummy Davis vs. Murder Incorporated: The Rise and Fall of an Ill-Fated Prizefighter," earned critical praise and he would subsequently author a biography of Emile Griffith. At age 87 of COVID-19 in Boca, Raton, Florida, where he had retired after selling his Long Island real estate firm.
27 – Nelson Cuevas
Born in Puerto Rico and a longtime resident of the Bronx, Cuevas was a boxing lifer, devoting parts of six decades to the sport as a fighter (6-10-4), cut man, coach, and gym operator. Mentored by Cus D'Amato and renowned cut man Chickie Ferrara, Cuevas worked with such notables as Buddy McGirt, Vinny Pazienza, and a very young Mike Tyson. At age 80 of COVID-19.
29 – Angelo Rottoli
Rottoli was 23-0-2 when he challenged WBC cruiserweight champion Carlos DeLeon in 1987. He lost (TKO by 5) but went on to gather in the European cruiserweight title, finishing 29-3-2 (15). At age 61 in his hometown of Bergamo, Italy, of COVID-19. The pandemic also claimed his mother and brother.
30 – Hedgemon Lewis
A National Golden Gloves champion in two weight divisions, Lewis came up short in two cracks at the world welterweight title held by Jose Napoles, but won the New York version of the diadem with a 15-round decision over Billy Backus. Trained as a pro by the legendary Eddie Futch, he sported a 53-7-2 mark when he left the sport to look after his real estate investments. At age 74 in Detroit where he was raised, yet another victim of COVID-19.
April
7 – Leonard "Nipper" Reed
Reed boxed as an amateur and returned to the sport in an administrative capacity, advancing to the post of Chairman of the British Boxing Board of Control and serving as an executive with the WBA and WBC. He made his name, however, as a Scotland Yard gumshoe whose dogged detective work brought the notorious Kray twins to justice. At age 95 of COVID-19 in a London-area hospital where he was being treated for a foot infection.
16 — Dickie DiVeronica
A protege of Carmen Basilio, DiVeronica graduated from Canastota High School and represented that community in a career that ran from 1958 to 1972. Fighting primarily as a junior welterweight, he compiled a record of 44-13-1. In retirement he co-owned a construction company. At age 82 from complications of Alzheimer's.
17 – Eddie Cotton
A pillar of the community in Paterson, New Jersey, where he was the first man of color to be named Chairman of the City Council, Cotton was a big man, carrying about 240 pounds on six-foot-five frame, which was an asset when a good ref was needed to work a fight between big men who were prone to mauling. He was the third man in the ring for more than 30 title fights including the Lewis-Tyson mega-fight of 2002. At age 72 in a Paterson nursing home of COVID-19.
25 – Les Stevens
A heavyweight (a cruiserweight by today's standards), Stevens represented England in the 1970 Commonwealth Games and was 23-5 as a pro. A member of the Traveler community, "Big Les" was no nomad. In retirement he spent 40 years mentoring boys at an amateur boxing club in Berkshire County, near London. At age 69 after a three-week hospital stay.
26 – Stan Ward
Turning pro after graduating from Sacramento State, Ward reached his peak in 1978 when he out-pointed Mike Weaver across 12 rounds in a fight billed for the California Heavyweight Title. He also fought such notables as Greg Page, Gerrie Coetzee, and Ron Lyle to whom he lost a razor-thin decision, finishing 21-7-2. At age 70 of unidentified causes.
May
7 – Jimmy Glenn
Few people in the fight game were as respected as Glenn, a fixture on the New York boxing scene for decades as a trainer, cornerman, and gym operator. Glenn's Times Square dive bar, which he opened in 1971, was a must-stop for many out-of-town writers covering the fights at nearby Madison Square Garden. Pictured below with the late Bert Sugar, Glenn died at age 89 after a month-long battle with COVID-19.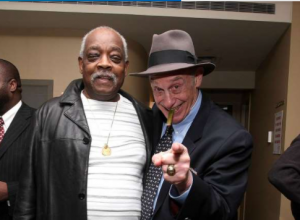 20 – Hector Thompson
Holder of numerous regional belts during an 11-year career that began in 1970, Thompson, an indigenous Australian, had two cracks at a world title, coming up short in Panama City engagements with Roberto Duran and Antonio Cervantes. He finished 73-12-2. At age 70 in Brisbane after a lengthy battle with diabetes.
29 – Curtis Cokes
A 2003 IBHOF inductee, Cokes vitalized boxing in his native Dallas where he had 19 of his first 27 pro fights. He won the vacant WBA welterweight title in 1966 and made five successful defenses before running afoul of all-time great Jose Napoles. He could have pursued a career in Hollywood after earning high marks for his portrayal of a non-boxing character in the movie "Fat City," but opted to remain in Dallas where he became a prominent trainer and gym operator. At age 82 of heart failure.
June
2 – Donald "Biff" Cline
A light heavyweight and Viet Nam veteran, active from 1971 to 1981, Cline finished 16-4-1 with 16 KOs, but never defeated a fighter with a winning record. In 1974, after fighting on national television, he got caught up in a scandal when it was revealed that three of his wins in The Ring Record Book were fictional. At age 72 at a nursing home in Pensacola, Florida, where he was suffering from dementia.
4 – Pete Rademacher
A former college football player, the Grandview, Washington, native represented the U.S. Army at the 1956 Melbourne Olympics, winning a gold medal, and then challenged heavyweight champion Floyd Patterson in his very first pro fight. He was no match for Patterson, who stopped him in the sixth, but stayed in the game through 1962, finishing 14-7-1. At age 91 at a veteran's home in Sandusky, Ohio, where he was suffering from dementia.
9 – Vince Shomo
Raised in Harlem, Shomo won a then-unprecedented four New York City Golden Gloves titles, finished first in his class at the 1959 Pan-American Games, and compiled a 12-10-2 mark as a pro. In retirement he had a career in finance and worked for a time as a boxing official. In East Stroudsburg, PA, at age 79.
14 – William Gildea
The Baltimore native covered many sports during his 50-plus years with the Washington Post, but was partial to boxing. Honored by the BWAA with the Nat Fleischer Award for career excellence in boxing journalism, Gildea authored or co-authored six books, the last of which examined the life of the great lightweight champion Joe Gans. At age 81 from the effects of Parkinson's.
29 – Ernesto Marcel
A borderline Hall of Famer, the Colon, Panama native won the WBA world featherweight title in 1972 and made four successful defenses. He retired as champion after conquering Alexis Arguello (UD 15), leaving the sport with a record of 40-4-2. At age 72 in Panama City where he was suffering from Alzheimer's.
30 – Alfred Kotey
The fifth fighter from Ghana to win a world title, Kotey captured the WBA bantamweight belt in his 19th pro fight. His career turned south after two successful defenses and he lost 13 of his last 17 to finish 26-16-1. At age 52 in the Bronx where he was on life support after suffering a stroke.
Check out more boxing news on video at the Boxing Channel 
To comment on this story in the Fight Forum CLICK HERE
Avila Perspective, Chap. 121: Prizefighting in 2021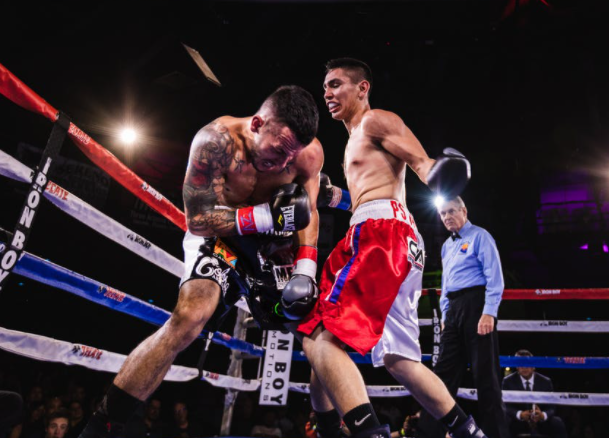 Prizefighting actually dipped underground for the past nine months with professional boxers training illegally in darkened gyms behind shuttered windows and locked doors.
It still remains an underground sport.
The slow death cloud of the coronavirus led to government restrictions forbidding large gatherings especially in enclosed facilities. Boxers still train.
It was a primary reason that prizefighting among the elite was never more bare.
When Tyson Fury and Deontay Wilder met at the MGM Grand in Las Vegas for their rematch, a crowd of more than 15,000 fans witnessed the heavyweight spectacle. That took place on February 22, and it was the last hurrah in 2020.
A new year begins but the old ways of doing things are no longer in place. Those large purses are unattainable without fans, but it's difficult to convince the prizefighters. All they know is they want to get paid with pre-2020 checks.
Very few of the top male prizefighters took to the prize ring.
One leading American matchmaker, who did not wish to go on record, said fighters do not understand that ticket sales are an important aspect of the fight game. Many prizefighters feel they are underpaid and being cheated when offered purses that fall under their pre-2020 monies.
No fans, no money.
Television or streaming app revenue is not enough without the clicking of the turnstile.
Fans are the reason that fighters get paid and without fans prizefighting does not exist.
Reality in 2021
Before the advent of television, prizefighters were paid strictly on the basis of ticket sales. The more fans a fighter could attract, the bigger the purse. When television arrived it drastically changed the landscape.
Television networks who delve into boxing bring their own budgets and cable networks like HBO and Showtime drastically changed the landscape. Instead of thousands, millions were being paid to the stars. Mike Tyson, Oscar De La Hoya and Floyd Mayweather were the prizefighters leading the way past $20 and $30 million dollar purses. MMA still hasn't reached those figures. Not even close, unless they are fighting against a boxer as Conor McGregor did several years ago.
During the past three years new players arrived with streaming apps like ESPN+ and DAZN entering the boxing world. One primary advantage has been its worldwide ability to transmit boxing events. However, because not all of the world has access to high tech, those streaming apps are still in the pioneering phase when it comes to building a fan base. At the moment, television still holds the upper hand but the gap is closing quickly.
Lately, DAZN has taken to inserting sponsors logos into their live programming without skipping a beat. It was only a matter of time before they realized the capabilities of inserting commercials digitally. It's not a new idea; it was explored decades ago by our own BoxingChannel.tv.
Still, as long as the pandemic exists and fans are unable to attend boxing cards the mega fights that drive prizefighting will not take place. The arrival of various vaccines for the coronavirus are a big plus for the sport emerging out of the underground state of boxing. But the fighters need to fight.
Tyson Fury needs to meet Anthony Joshua in a battle for the heavyweight championship and Errol Spence Jr. must fight Terence Crawford this year. Others like Teofimo Lopez are doing their part to open the eyes of fans to the new breed of prizefighters who can fight, talk and excite with their electrifying skills.
Potential stars like Serhii Bohachuk, Vergil Ortiz Jr. and Charles Conwell are catching the eye of fans and all are basically around the same weight classes. They took advantage of the openings for television and streaming spots.
Prizefighters everywhere need to understand this pandemic may last longer than you think. God forbid, but there could be another looming around the corner. It's time to go for broke and get back in the prize ring. Time is not on your side.
Check out more boxing news on video at the Boxing Channel 
To comment on this story in the Fight Forum CLICK HERE
Remembering Young Stribling on the Centennial of his First Pro Fight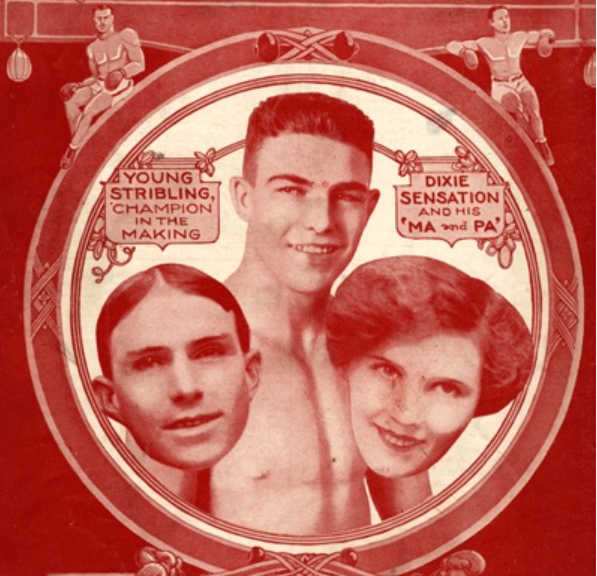 This coming Sunday, Jan. 17, marks the 100th anniversary of the pro debut of one of boxing's most interesting characters. On this date in 1921, Young Stribling, carrying 118 pounds, won a 4-round decision over Kid Dombe in the opening bout of a 4-bout card at the auditorium (it had no name) in Atlanta, Georgia. Stribling would go on to fight for the world heavyweight title and would leave the sport as boxing's all-time knockout king, a distinction that commands an asterisk.
Stribling's effort against Dombe, who was billed as Georgia's newsboy champion, made a strong impression on the ringside reporter for the Atlanta Constitution. "A young gentleman," he wrote, "is destined to become mighty popular in the squared circle. He is Young Stribling of Macon, and a classier bit of boxing machinery hasn't been uncovered in these parts in a good many years." Stribling failed to stop his opponent, but left him "badly mussed-up."
Young Stribling, born William Lawrence Stribling, bubbled into a great regional attraction. Name a place in Georgia – Albany, Americus, Augustus, Bainbridge, Rome, Savannah, Thomasville, etc. – and Stribling fought there. As the star forward on his high school basketball team, one of the best teams in the country, he never ventured far from home for a boxing match until he was deep into his career.
Many of Stribling's fights were held in conjunction with fairs and carnivals and some others were staged in vaudeville houses. Stribling was the son of professional acrobats. As a young boy, he and his younger brother Herbert performed alongside their parents in a novelty act, a mock prizefight done up in slapstick.
Stribling attracted national attention in 1923 when he opposed veteran Mike McTigue, the reigning light heavyweight champion. The bout was held in a 20,000-seat wooden arena in Columbus, Georgia.
A New Yorker, but an Irishman by birth, McTigue brought his own referee, which wasn't uncommon in those days. The arbiter was Harry Ertle, a City Marshal in Jersey City, famed as the third man in the ring for Jack Dempsey's fight with Georges Carpentier, the first fight with a million-dollar gate.
"The road is a treacherous place," a wizened old fight manager was overheard saying at New York's fabled Stillman Gym. And Columbus, Georgia, a town situated on the banks of the Chattahoochee River and purportedly a Ku Klux Klan stronghold, was certainly a treacherous place for Team McTigue on that balmy October afternoon.
After 10 rather pedestrian rounds, Ertle called the fight a draw. But he was in such a hurry to exit the ring that he did not make his verdict clear. Rather than call the combatants to the center of the ring and raise both their arms, he merely pointed at both corners, "spreading his hands as a baseball umpire calling a baserunner safe after a slide."
Ertle didn't get far. He was immediately accosted by the head of the local organizing committee who upon confirming that Ertle had scored the bout a draw, ordered the referee back into the ring. "You will never get out of here (if you don't give the fight to Stribling)," he said. "We have all the railroad stations covered."
Ertle went back into the ring, awarded the fight to Stribling, and then three hours later in the safety of a private residence, he signed a statement saying that his original decision should stand. The incident made all the papers and made Stribling a household name in houses where folks read the sports pages.
When Stribling fought McTigue, he was only 18 years old. And he was fast growing into his body, tipping the scales for the fight at 165 pounds.
Stribling and McTigue renewed acquaintances five months later in Newark, New Jersey. In a shocker, the "Georgia Schoolboy" dominated the Irishman. Stribling won all 12 rounds in the estimation of one ringside reporter. He had McTigue almost out in the 11th and again in the 12th but reverted to clowning and let him off the hook. "It was a bad habit," said a reporter, "that the kid picked up working the country fair circuit."
Because New Jersey was then a "no-decision" state, McTigue was allowed to keep his title. Stribling would get another chance at the belt in June of 1926 when he met McTigue's conqueror Paul Berlenbach at Yankee Stadium.
Boxing writers fawned over Young Stribling who seldom appeared in public without his parents; his father was his chief cornerman. His parents' names were "Ma" and "Pa," or that's what condescending East Coast writers always called them.
The Stribling-Berlenbach fight, wrote syndicated sportswriter Damon Runyon, "was the most widely advertised and most eagerly anticipated event of some years in New York." The crowd, reportedly 56,000, "attracted more political bigwigs and social and sporting dignitaries than you could shake a stick at." And the fight, marred by excessive clinching, was a dud. It went the full 15 rounds and Berlenbach, the Astoria Assassin, won decisively (the scores were not announced).
It was back to the drawing board for Young Stribling, which meant back to the life of a barnstormer. Over the next 33 months, he had 75 (!) documented fights and lost only once, that coming at the hands of clever Tommy Loughran in a 10-round bout at Ebbets Field in Brooklyn. That impressive run boosted him into a match with Jack Sharkey, an "eliminator" in which the winner would be one step removed from fighting for the world heavyweight title vacated by Gene Tunney.
Stribling vs. Sharkey was the last important bout arranged by Tex Rickard who died seven weeks before the bout materialized in an arena erected on a polo field in Miami Beach. It was North against South, and the crowd, nearly 35,000, was solidly against Sharkey, the Boston Gob. But Stribling came up short again in a rather disappointing, albeit closely contested 10-round affair. There was little dissension when the New York referee gave the fight to the Bostonian.
Later that year, Max Schmeling defeated Paulino Uzcudun at Yankee Stadium, setting the stage for a Sharkey-Schmeling fight for the vacant title. In the fourth round, Sharkey was disqualified after sending Schmeling to the canvas with a punch that was palpably low.
After his setback to Jack Sharkey, Young Stribling fought his way back into contention with wins over three ranked opponents after splitting a pair of suspicious fights with Primo Carnera in Europe. In fact, in a 1930 poll of 55 sportswriters by the New York Sun, Stribling was named the best heavyweight, out-polling both Sharkey and Schmeling. When the German picked Stribling for his first title defense, he was, in the eyes of many people, choosing his most worthy challenger.
Carnera vs. Stribling was the icebreaker event at Cleveland's Municipal Stadium, the new home of the city's baseball team, the Indians. The bout came to fruition on the eve of the Fourth of July in 1931, two days after the cavernous ballpark was formally dedicated in an elaborate ceremony.
Stribling started fast, but Schmeling ultimately proved too strong for him. In the 15th round, Schmeling knocked him to the canvas and then pummeled him into a helpless condition, forcing the referee to intervene and waive it off. This wasn't a great fight, but it was a quite a spectacle, notwithstanding the fact that there were a lot of empty seats. The Ring magazine named it the Fight of the Year.
This would be Young Stribling's last big-money fight. In his final ring appearance, he outpointed light heavyweight title-holder Maxie Rosenbloom in a 10-round non-title fight in Houston. According to BoxRec, he left the sport with a record of 224-13-14 with 129 knockouts, a record eventually broken by Archie Moore who would be credited with 131.
About those knockouts: It came to be understood that many were bogus, not fictional, but rather set-ups on the carnival circuit where he padded his record against someone with whom he was well-acquainted. But there are also some curious knockouts on Archie Moore's ledger. On Moore's list of KO victims one finds the names of Professor Roy Shire and Mike DiBiase, popular grunt-and-groan wrestlers.
As to Young Stribling's fistic legacy, historians are all over the map. The biography of Stribling by Jaclyn Weldon White (Mercer University Press, 2011) is titled "The Greatest Champion that Never Was." That's a bit over the top. The reality is that when Stribling was matched against his strongest opponents, his Sunday punch was missing in action.
You won't find Stribling's name on Matt McGrain's 2014 list of the 100 Greatest Heavyweights of All Time. Stribling checks in at #23 on McGrain's list of the all-time greatest light heavyweights and, with all due respect to McGrain, that also strikes us as a bit off-kilter, not giving Stribling enough credit. In more than 250 documented fights, he was stopped only once, that coming with 14 seconds remaining in the 15th and final round of his bout with Max Schmeling.
Regardless of where you choose to place him, Young Stribling was certainly colorful.
Young Stribling lived his life in the fast lane, and with him that isn't a cliché. He loved to fly, and when he headed off somewhere in his six-seater, said a reporter, "he would take the plane off the ground in a shivering climb so steep veteran flyers gasped." On the highways, his preferred mode of travel was a motorcycle.
Stribling married his high school sweetheart and they had three children. On Oct. 1, 1933, he left his home in Macon on his motorcycle and never returned. A head-on crash with an incoming car sent him to the hospital where he died the next day from internal injuries. Ma and Pa were there with him in his final hours, as was his wife who had given birth to a baby boy eight days earlier in this very same hospital.
William Lawrence "Young" Stribling was 28 years old when he drew his final breath. He packed a lot of living into those 28 years, including a whirlwind boxing career that took flight 100 years ago this coming Sunday.
Note: The photo is the cover photo from the October 1924 issue of The Ring magazine
Check out more boxing news on video at the Boxing Channel
To comment on this story in the Fight Forum CLICK HERE
R.I.P. Boxing Promoter Mike Acri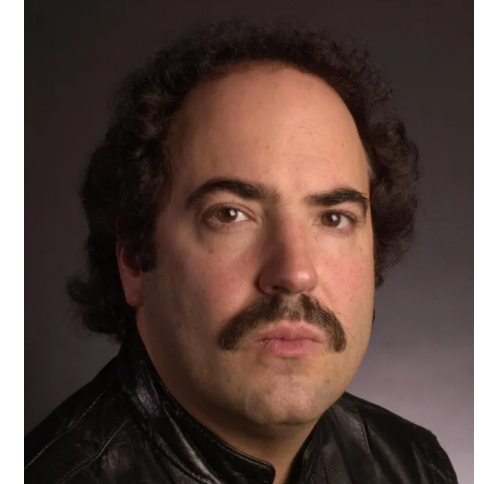 Word arrived yesterday, Jan. 12, that boxing promoter Mike Acri died this past Sunday at age 63. The cause of death was pancreatic cancer.
Acri was from Erie, Pennsylvania, which also happens to be the hometown of Hall of Fame promoter Don Elbaum. The two often worked in tandem, most notably when they promoted the fight between Laila Ali and Jacqui Frazier-Lyde.
Acri promoted Ali; Frazier-Lyde was under contract to the venerable Elbaum. The bout between the daughters of the legendary pugilists, billed as Ali-Frazier IV, took place on June 8, 2001 at the Turning Stone Resort in Verona, New York, kicking off Hall of Fame Weekend at the boxing shrine in nearby Canastota.
Mike Acri birthed the tradition of holding pro fights at Turning Stone on the Eve of the Hall of Fame festivities. The first of these shows, in 1998, pitted Hector Camacho against West Virginia journeyman Tommy Small. Camacho TKOed Small in the sixth, recapturing some of the prestige he had lost in his pussycat showing against Oscar De La Hoya.
Acri was especially proud of the Turning Stone series. "At these events, you have memorabilia people, you have past inductees, and most important, boxing fanatics from everywhere… it's the ultimate thrill to know that my fight cards are the center of attention for the biggest boxing weekend of the year," he told prominent boxing writer Jake Donovan for a 2005 story that ran on this site.
Acri had his best run with Paul Spadafora, the trouble-plagued "Pittsburgh Kid" who went on to win the IBF lightweight title and left the sport with a record of 49-1-1.
Spadafora fought frequently – 15 fights in all — at the Mountaineer racino in Chester, West Virginia, where Acri was the matchmaker. The little town of Chester sits roughly 40 miles northwest of Pittsburgh and 40 miles south of Youngstown, Ohio, cities with rich boxing traditions.
Although Acri was with Spadafora when the "Kid" was just getting started, he was best known as a rejuvenator who latched hold of fighters with name value who were cascading into irrelevancy and restored some of their lost luster while maneuvering them into a few good late-career paydays. Exhibit A was Roberto Duran.
Acri was one of the prime movers of the lucrative rubber match between Duran and Sugar Ray Leonard. In his next outing, Duran was shockingly defeated by Pat Lawlor, a third-rater, and was written off as finished, but Acri extracted more mileage from the Panamanian legend, guiding him into two good-money fights with Vinny Pazienza and two with the aforementioned Camacho, interspersed with stay-busy fights that served to keep his name in the news.
Mike Acri's last co-promotion, if that is the word, was the acclaimed Showtime documentary "Macho: The Hector Camacho Story," for which he received an Executive Producer credit. We here at The Sweet Science send our condolences to his family and loved ones.
Check out more boxing news on video at the Boxing Channel 
To comment on this story in the Fight Forum CLICK HERE