Stan Hoffman and Mitchell Rose: Anecdotes from the Pen of a Veteran Boxing Writer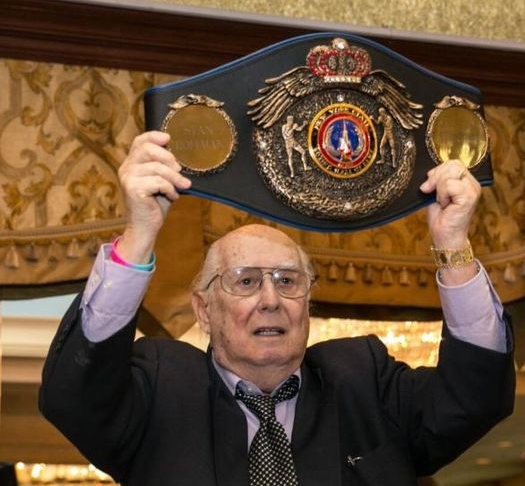 Anecdotes.
Everybody who has spent any appreciable amount of time in and around boxing has 'em, personal memories of notable and not-so-notable figures in the sport that are interesting, but not generally included in the obit/tributes of and to those individuals in the immediate aftermath of their taking the eternal 10-count that awaits us all.
Not so very long ago, I regretfully declined an offer by TSS editor Arne K. Lang to do such a story on Pennsylvania promoter Mike Acri, with whom I had some dealings, because I have authored so many farewell pieces for this site and had, quite frankly, tired of writing about death. But life inevitably goes on and then ends for everyone, and as we are now in the second year of the global pandemic that seemingly has accelerated the exit process, I have been asked again by Arne to provide a couple of personal anecdotes about manager Stan Hoffman, who was 89 when he passed away on Feb. 8, and former heavyweight Mitchell "The Cigarette Man" Rose, just 51 when he breathed his last on Feb. 12.
Hoffman, a native of Brooklyn – the New York borough that has birthed so many fight fixtures, and even more anecdotes – spent nearly 50 years as a manager and adviser, during which time he worked with 38 future, then-current or past world champions, James Toney, Iran Barkley, Hasim Rahman, Michael Bentt and Hasim Rahman among the most notable.
But the Stan story that has always stuck with me involves one of his fighters, former WBO middleweight champion Doug DeWitt, who was to defend that title against Canadian knockout artist Matthew Hilton on Jan. 15, 1990, the primary lead-in to a card topped by the ballyhooed "Geezers at Caesars" heavyweight matchup of George Foreman and Gerry Cooney in Atlantic City's Convention Center (now Boardwalk Hall).
On Jan. 11, I was in town to do an advance on DeWitt-Hilton and was in the gym after DeWitt, a native of Youngstown, Ohio, who had relocated to Yonkers, N.Y., finished his workout. "The Cobra's" most obvious physical characteristic was a nose so flattened into his face that I observed it was "crumpled in, like an aluminum can that someone had stepped on."
Um, what about that misshapen proboscis?
"So many people say, `Oh, Doug, you used to be so good-looking,'" said DeWitt, then 27, who had traded punches with nearly every tough guy in the 160-pound weight class in a blue-collar career that had risen to a new level when he won the vacant WBO title on a 12-round split decision over Robbie Sims, Marvin Hagler's half-brother, on April 18, 1989, also in Atlantic City. "That kind of talk (snide remarks about his nose) bothers me sometimes. I mean, I'm human. I care about how I look. Not that I'm ugly now, but my nose definitely hinders my appearance.
"Coming out of high school my nose was straight. I was handsome. I walk around with this nose now, and it bothers me. The day I retire, I'm getting it fixed."
While DeWitt didn't much care for the condition of his nose then, given his intention to have it eventually restored, at least one fighter considered it a badge of distinction and courage.
"You know, it's funny," Hoffman told me. "This junior welterweight, Ricky Meyers, and I were at one of Dougie's workouts this week and (Meyers) said, `Stan, I'm a fighter and I really want to look and feel like a fighter. Do you think someone could remove the cartilage from my nose so I can look just like Doug?'
"I guess that just goes to show you that beauty is in the eyes of the beholder."
DeWitt, in his one and only successful title defense, was ahead on all three official scorecards when he registered what many believed to be at least a minor upset as Hilton, both his eyes nearly swollen shut, did not come out for the 12th round. The Cobra was dethroned in his next outing, on an eighth-round stoppage by England's Nigel Benn, on April 29, 1990. He would fight three more times, going 1-1-1, his final bout a sixth-round stoppage loss to, ironically, James Toney, my other most memorable anecdotal link to Hoffman, on Dec. 5, 1992.
To this day, I still haven't found out if Doug DeWitt followed up on his vow to himself to get his nose fixed, as was the case with Leon Spinks, the former heavyweight champion who was 67 when he died on Feb. 5. The older of boxing's two champion Spinks brothers (the other being Michael) was best known for his title-annexing upset of Muhammad Ali and, just a bit less so, for his gap-toothed smile. "Neon Leon," tired of all the jokes made about the yawning, empty space in his top row of teeth, did later undergo dental surgery that provided him with a full set of chompers.
Toney had had some ups and downs, in and out of the ring, when, sometime in the early 1990s, I went to Las Vegas to cover a fight involving, I think, Mike Tyson, although I can't recall the specific bout. In any case, a select few writers, including me, were invited to a private workout by Toney, who was not on the card we had come to see, but during which "Lights Out" would presumably demonstrate how he was new and improved.
The gym was insufferably hot, so high was the heat turned up, but the volume of the gangsta rap to which Toney went through his drills was even higher, jet-aircraft-taking-off, eardrum-bursting high. The one thing I do remember is that the lyrics were frequently punctuated with screamed variations of the f-word, so much so that the constant barrage seemed excessive even to this Marine Corps veteran. I thought it interesting that James' mother, who owned and operated a bakery in Ann Arbor, Mich., sat off to the side during her son's training session, reading a book or something, seemingly oblivious to the profane clatter.
When the workout was over, Stan invited the writers to meet with Toney in the relative privacy of a side office – other fighters were continuing to train in the gym, to music, still very loud, of their preference. Some questions were asked by us and answered by Toney, who at one point made a reference to an "effing" something or other. He actually said "effing," not the actual word.
When I inquired about that, Stan interjected, "James is trying to clean up his vocabulary," to which I said, "Yeah, but what about the tape that was playing during his workout with his mom sitting there?"
Now, about Mitchell Rose, another Brooklyn native whose youthful success as a New York Golden Gloves boxer didn't translate to his pro career, which was hindered by a disinclination to train with any appreciable degree of dedication or enthusiasm. Rose (pictured on the left) retired with a 2-11-1 record with two knockout wins and five losses inside the distance.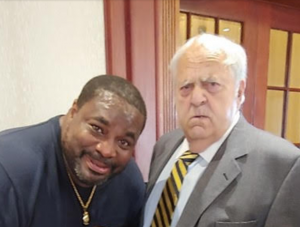 Seldom, however, has any fighter with such a nondescript record milked more notoriety out of a single victory. Largely because he had demonstrated little or none of his Golden Gloves promise, Rose was penciled in to provide the low-risk opposition to Top Rank's novelty act heavyweight Eric "Butterbean" Esch, the erstwhile "King of the Four-Rounders," on Dec. 15, 1995, for a show headlined by WBO lightweight champ Oscar De La Hoya's second-round stoppage of Jesse James Leija at Madison Square Garden. Butterbean came in at 15-0 with 10 KOs, Rose at 1-7-1 with one KO and four defeats in abbreviated fashion.
But in a low-rent version of how Buster Douglas ascended to a career peak by knocking out Mike Tyson, in no small part because he had dedicated that fight to the memory of his recently deceased mother, Lula Mae, Rose – with an uncommonly long five weeks (for him) to train – showed a flash or two of his old GG form in stopping Butterbean 48 seconds into the second round, which was definitely not the result Top Rank founder Bob Arum wanted. The fight almost certainly was legit, but no pairing needs to be fixed for an outcome to be semi-preordained. Major favorites matched soft can and do lose occasionally.
Interestingly, I saw a very forlorn Butterbean at Pennsylvania Station the next day as I prepared to take a train back to Philadelphia and The Bean to wherever it was that he was headed. Maybe because he had become so accustomed to winning easily and quickly, he felt he had let a lot of people down, even if he had entered the ring the night before, he said, a bit under the weather.
Butterbean, however, would rebound nicely and went on to continue his unlikely advance to stardom of sorts as a bald and blubbery blaster. In his only non-four-rounder, he lost on points to former heavyweight champion Larry Holmes, a matchup that legitimized his credentials as much or more than all the whackings of the steady stream of palookas he had become accustomed to. For historical perspective, it hardly seemed to matter that the "Easton Assassin" was 52 years old and, at 254 pounds, had love handles nearly as ample as Butterbean's lapping over his waistband.
"Here I am, feeling sorry for myself, when this man comes over and asks if I would say hello to his kid, who was in a wheelchair," Butter said of the early-morning New York hours after he had tasted his first pro defeat. "I go over and meet the kid, who is really in a bad way. But he seemed so happy to see me.
"Right then, I decided I had no problems. So what if I lost a fight? My feeling was that I'd just go out and win the next one."
As for Rose, he wrote two self-published books, one of which was titled The Man That Beat Butterbean, which played fast and loose with the truth. It might be accurate that Rose describes his takedown of Eric Esch's alter ego as "the highlight of my life, my version of the Thrilla in Manila." Many of his other assertions, however, would appear to be pure flights of fantasy.
Rose would later claim he had refused a $5,000 bribe to go into the tank against Butterbean, and that he was subsequently blacklisted for the audacity of winning a fight he was supposed to lose. I'm not sure either statement comes close to passing any credible sniff test. He did say his purse for the Butterbean fight was $1,500, which might be accurate, but he also said the corpulent crusher received $750,000. For an undercard four-rounder! That figure is so patently false as to be laughable.
Stan Hoffman and Mitchell Rose – Leon Spinks, too – have crossed over onto the other side of the great divide that separates heaven and earth. Maybe only absolute truth matters over there, but maybe celestial anecdotes are just as much cause for fun and lively discussion as they are here, in the land of the living.
A New Orleans native, Bernard Fernandez retired in 2012 after a 43-year career as a newspaper sports writer, the last 28 years with the Philadelphia Daily News. A former five-term president of the Boxing Writers Association of America, Fernandez won the BWAA's Nat Fleischer Award for Excellence in Boxing Journalism in 1998 and the Barney Nagler Award for Long and Meritorious Service in 2015. In December of 2019, Fernandez was accorded the highest honor for a boxing writer when he was named to the International Boxing Hall of Fame with the Class of 2020. Last year, Fernandez's anthology, "Championship Rounds," was released by RKMA Publishing.
Check out more boxing news on video at the Boxing Channel 
To comment on this story in the Fight Forum CLICK HERE
Boxing Odds and Ends: Looking Back and Looking Ahead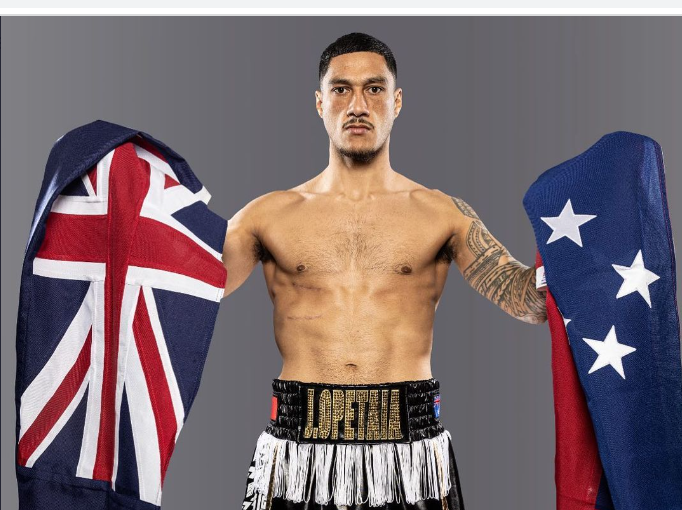 Boxing fans in Australia are still buzzing over Jai Opetaia's gritty, title-winning effort on Saturday, July 2. Opetaia overcome significant adversity to wrest the IBF and lineal world cruiserweight title from Mairis Briedis in a pulsating and bloody battle in Broadbeach, Queensland.
A two-time finalist in the World Boxing Super Series, Mairis Briedis was widely regarded as the sport's best cruiserweight. His lone defeat prior to Saturday was a narrow setback at the hands of Oleksandr Usyk.
It was plain at the end of the fight that Opetaia had suffered a broken jaw. The words coming out of his mouth during the short, post-fight interview were unintelligible. However, it was worse than assumed. An x-ray showed that the jaw was actually broken in two places and that the fractures were on both sides of the mandible. The first break occurred in round two and the second in round 11.
"Opetaia would have to be considered the toughest fighter on the planet after continuing on from round two with one side of his jaw broken, then the other side broken late in the fight and still winning rounds against a vicious puncher in Briedis," Opetaia's promoter Dean Lonergan told Sky Sports.
Opetaia turned 27 two days before the fight. The match transpired exactly five years to the day from Jeff Horn's massive upset of Manny Pacquiao in Brisbane.
Briedis was a consensus 11/5 favorite, but there was plenty of money on the undefeated (21-0, 17 KOs) Opetaia who represented Australia in the 2012 Olympics at the age of 16, making him the youngest Aussie boxer to ever compete in an Olympiad.
Opetaia will reportedly need at least three months to recover before he can resume sparring. As for what is next for him, speculation has centered on a pair of undefeated Brits – Richard Riakporhe and Lawrence Okolie. Riakporhe is the highest-rated contender in the IBF rankings; Okolie owns the WBO cruiserweight belt.
Opetaia would be favored over Riakporhe, but not over Okolie. However, at six-foot-five and with an 82 ½-inch reach, Okolie is poised to join the heavyweight ranks and may not be willing to wait around for a unification fight.
A rematch with Briedis is also a possibility. The decision in Opetaia's favor, although unanimous (115-113, 116-112 x2), was far from clear-cut. Had the fight been held on Briedis's turf in Latvia, the decision would have likely gone the other way.
To Briedis's credit, he offered not a whimper of protest when the decision was read and went to Opetaia's dressing room to congratulate him before leaving the arena.
Zolani Tete
He's back
On Nov. 18, 2017, Zolani Tete stopped Siboniso Gonya with a KO that went viral. If you choose to check it out — it's still up there on youtube — don't blink. The entire fight, which ended with Gonya flat on his back, unconscious, lasted all of 11 seconds. A world bantamweight title was at stake and the one-punch knockout stands as the fastest stoppage in world championship boxing history.
Three fights later, on Nov. 20, 2019, Tete was stopped in three rounds by John Riel Casimero. Prior to this fight, he had been forced to pull out of his scheduled match with Nonito Donaire in the semifinals of the World Boxing Super Series because of a shoulder injury.
Tete was out of action for 25 months after the Casimero defeat. He returned to the ring in December of last year in Johannesburg in his homeland of South Africa for a tune-up fight in which he blasted out his overmatched opponent in the opening round. This past Saturday, he resurfaced in London and resurrected his flagging career in a super bantamweight contest for the British Commonwealth title.
Tete was pit against Jason Cunningham, a Doncaster man riding a seven-fight winning streak. On paper it was a competitive match, but Cunningham was out of his element. Tete controlled the first three rounds with his jab and then brought the heavy artillery. It was all over at the 0:34 mark of round four.
At age 34, it would appear that Tete still has a lot of mileage left in him. There was a time when people were salivating over the thought of a match between him and Naoya Inoue. That match may well come to fruition, but not likely anytime soon. A match between Tete and WBO 122-pound title-holder Stephen Fulton is no less intriguing and may well happen within the next 12 months.
Looking Ahead
The boxing slate over the Fourth of July weekend was rather soft – there was nothing of consequence on American soil – and this coming weekend is also skimpy.
Saturday's heavyweight match In London between 41-year-old Kubrat Pulev (29-2, 14 KOs) and 38-year-old Derek Chisora (32-12, 23 KOs) doesn't get the juices flowing. They fought six years ago in Hamburg, Germany, and although the decision favoring Pulev was split, that was only because of a head-scratching scorecard. The Bulgarian controlled the fight which wasn't particularly entertaining.
The co-feature between super welterweights Israil Madrimov (8-0, 6 KOs) and Michel Soro (35-3-1, 24 KOs) is also a rematch. The talented Madrimov, who has never fought a pro fight scheduled for less than 10 rounds, won the first meeting on a controversial stoppage. The Spanish referee did not hear the bell ending the ninth frame and stopped the bout well after the bell had sounded. The match was held on Madrimov's turf in Tashkent, Uzbekistan.
The WBA, which sanctioned the bout as a final eliminator for Jermell Charlo's 154-pound title, let the result stand but ordered an immediate rematch.
Looking further down the road, the Sept. 10 card at London's O2 Arena shapes up as a lively affair. The women take center stage with a pair of title unification bouts. WBC/WBA/IBF world middleweight champion Claressa Shields (12-0, 2 KOs) meets WBO title-holder Savannah Marshall (12-0, 10 KOs) in the featured bout. Marshall, who hails from the English port city of Hartlepool and had her first pro fight in Las Vegas under the Mayweather Promotions banner, is the only person to defeat Claressa Shields in a boxing ring, accomplishing the feat in 2012 at an amateur tournament in China.
Shields has out-classed all of her professional opponents — has she even lost a round? – and it's odd to find her in the role of an underdog, but Marshall, who packs a bigger punch, is currently a small favorite. No odds have yet been posted on the co-feature, a 130-pound title unification fight between Americans Mikaela Mayer (17-0, 5 KOs) and Alycia Baumgardner (12-1, 7 KOs), but on paper this will be Mayer's toughest fight.
When Boxing Was Big on the Fourth of July: A TSS Classic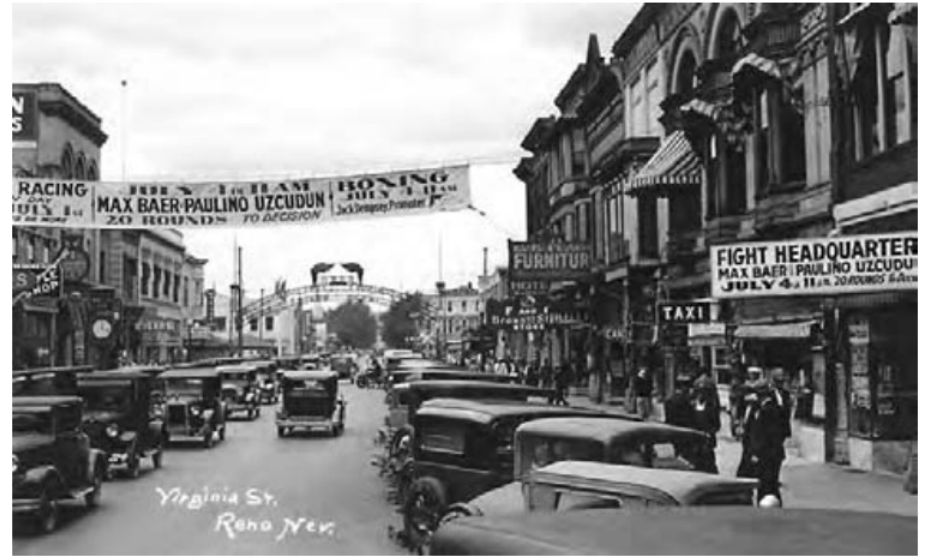 We're going way back, but there was a time when the Fourth of July was a big day for boxing in the U.S. The high-water mark, according to BoxRec, was set in 1922 when there were 67 shows spread across 27 states. In that year, the holiday fell on a Tuesday.
Two of the most historically significant fights were staged on the Fourth of July. In 1910, in a fight that "marinated" for almost five years, Jack Johnson successfully defended his world heavyweight title at the expense of former champion James J. Jeffries. Measured by the amount of newsprint expended on this story as it developed, Johnson vs. Jeffries was the biggest single-day sporting event in the history of man. In 1919, Jack Dempsey dethroned Johnson's conqueror Jess Willard, the first big bang in the Golden Era of Sports. And although it didn't move the needle, how appropriate in hindsight that Joe Louis began his pro career on the Fourth of July.
During the early years of the 20th century, promoters often hitched their events to other events – county fairs, carnivals, race meets, national conventions of fraternal organizations, and so forth. One might call these festival fights. The 1931 show in Reno featuring Max Baer and Paulino Uzcudun was an example. It was, in many ways, the quintessential Fourth of July boxing show, a window into western Americana.
In 1931, Reno (the "Biggest Little City in the World") was home to about 20,000 people. Twice that number swarmed into Reno on that year's Fourth of July. "Special trains by the score, automobiles by the hundreds and airplanes by the dozen poured into the famous divorce metropolis from the Pacific Coast. From the sandy wastes of Nevada came prospectors on burros, cowboys on horseback and ranchers in buckboard wagons," said the correspondent for the United Press.
The race meet was in progress and there were sundry other activities arranged to make the day special, but the big shebang was the prizefight.
The spearheads of the promotion, Bill Graham and James McKay, owned the Bank Club, Reno's biggest casino. Business was booming now that Nevada had legalized gambling, not that it made much difference in Reno where gambling was wide-open before the new law took effect.
Graham and McKay had made their fortunes running gambling saloons in Nevada mining towns and could afford to commit big dollars to the promotion. They brought in the great ring announcer Dan Tobey from Los Angeles (520 miles away) to serve as the master of ceremonies — Tobey was the Michael Buffer of his day — but their big coup was getting Jack Dempsey involved. Dempsey was retired, having last fought in 1927, but the Manassa Mauler was still a towering personality and his involvement ensured good national newspaper coverage. For advertising purposes, he was named the actual promoter, the makeshift wooden stadium erected in the infield of the thoroughbred track was named for him, and he would serve as the bout's referee.
At this stage of their respective careers, Max Baer and Paulino Uzcudun were borderline journeymen. Baer's best days were ahead of him, but he had lost three of his last five. Uzcudun had lost four of his last seven beginning with a 15-round setback to Max Schmeling at Yankee Stadium. But Baer was still recognized as a man with a pulverizing punch and the pairing was smart from a geographical perspective. Baer had cultivated a strong following in northern California, Reno's primary tourist market. Uzcudun, who had his early fights in Paris, hailed from the Basque region of Spain.
The Reno area was home to many people of Basque descent, and Uzcudun, nicknamed the Basque Woodchopper, had a ready-made fan base. It was 11 pm on June 4 when Uzcudun arrived in Reno on the Southern Pacific to set up his training quarters, but despite the late hour, thousands were reportedly at the rail terminal waiting to greet him.
Baer arrived a few days later. It was customary in those days for the headliners in a big show outside a major metropolis to arrive in the host city several weeks before the event. They held public workouts and were squired around town to press the flesh to goose the gate.
With the city about to be inundated by a great throng, the Chamber of Commerce undertook a campaign to discourage price-gouging. The District Attorney cautioned homeowners renting beds to visitors to exercise caution when accepting checks, "particularly checks drawn on banks in other cities." Those that came by rail and could afford a berth in a Pullman car brought their own hotel rooms. The Pullmans were diverted to a side track where they sat until the excursionists were ready to leave.
There was never a dull moment in Reno, a place where gambling houses operated around the clock. Reporters had plenty to write about besides the big fight. The cantankerous mayor, E.E. Roberts, was quite a character. To boost tourism, he "advocated placing a barrel of corn whiskey on every corner of the city with a dipper attached and a sign directing all favorably inclined to drink as much as they pleased." Prohibition was still in effect and this didn't sit well with federal prohibition agents. On June 30, the day prior to the start of the racing meet and four days before the big fight, agents from the San Francisco office descended on the city, raiding 19 saloons and arresting 37 people for violating the Volstead Act. By most accounts, this barely dented the city's saloon industry.
The Fight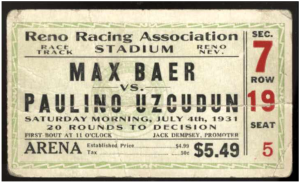 Although no title was at stake, the bout — billed as the "Battle of the Sagebrush" — was scheduled for 20 rounds. It was a messy affair fought on a sweltering day where the temperature at ringside climbed into the mid-90s. "On occasion they butted like goats," said a ringside reporter.
The match, which lasted the full distance, struck some reporters as vicious and others as rather tame – there were no knockdowns — but on two matters everyone agreed: it was a closely contested contest and both Baer and Uzcudun exhibited great stamina. By and large, Baer landed the cleaner punches but Uzcudun, who had a famously awkward style, a peek-a-boo defense grafted to a low crouch, stubbornly pressed the action and was commended for his tenacity.
At the end of the 19th round, referee Dempsey, the sole arbiter, leaned over to a group of reporters and told them that he would award the fight to the man that had the best of it in the final round. That proved to be the Basque Woodchopper, who had attracted most of the bets in the betting shed built adjacent to the arena.
The attendance was listed at 18,000, but it would be reported that only 9,260 paid. Looking back 10 years later, an attendee recalled that "gatecrashers by the hundreds swarmed over the racetrack fences and infiltrated from all angles. There just weren't enough cops, ushers, and guards to handle them."
The promoters reportedly lost money, but the visitors must have been good spenders because Dempsey was back in Reno with another Fourth of July prizefight the following year. The 1932 promotion, pitting Max Baer against King Levinsky in the main event, was a big disappointment, playing out in a half-empty stadium, but at least those in attendance could say that they got to see a future heavyweight champion in action. Not quite two years later, Baer massacred Primo Carnera at an outdoor arena in Queens, igniting a short- lived title reign. (Rising heavyweight contender Joe Louis would subsequently defeat all three of the Reno headliners, knocking out Levinsky, Baer, and Uzcudun, in that order, in consecutive bouts.)
Reno's second "Battle of the Sagebrush" was a would-be extravaganza that fell flat, the fate of most holiday festival fights, a development that the late, great sportswriter John Lardner attributed to "chuckleheaded boosterism."
That's a story for another day. In the meantime, here's wishing everyone a Happy Fourth of July.
EDITOR'S NOTE: This is a reprint of a story that ran on these pages on July 2, 2018.
To comment on this story in the Fight Forum CLICK HERE
Arne K. Lang's latest book, titled "George Dixon, Terry McGovern and the Culture of Boxing in America, 1890-1910," will shortly roll off the press. The book, published by McFarland, can be pre-ordered directly from the publisher (https://mcfarlandbooks.com/product/clashof-the-little-giants) or via Amazon.
The Hauser Report: The ESPY Awards and Boxing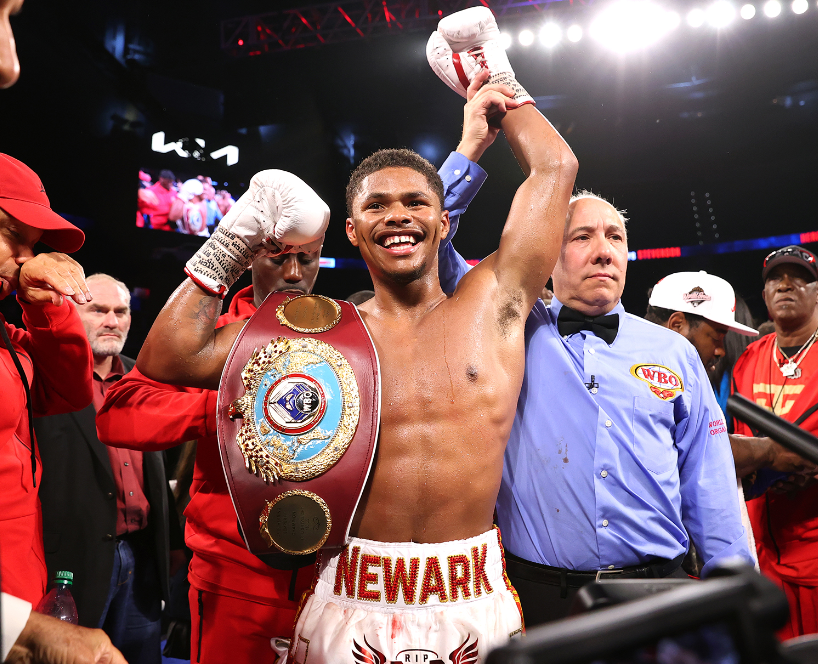 The annual ESPY Awards are a celebration of sports and the role that they play in American society. Jim Valvano, who was dying of cancer, energized the first ESPYs telecast in 1993 with his powerful message, "Don't give up. Don't ever give up." The ESPYs have gotten bigger since then. They're now a mainstream cultural happening. But for knowledgeable boxing fans, their credibility just took a hit.
The ESPYs are (in ESPN's words) about "celebrating major sports achievements, remembering unforgettable moments, and honoring the leading performers and performances" of the preceding twelve months. On June 28, ESPN announced the nominees for the 2022 ESPY awards. The winners will be revealed during a July 20 telecast. Most of the nominees were well-chosen. But the nominees for "best boxer" appear to have been chosen with an eye toward promoting fighters aligned with ESPN rather than "celebrating major sports achievements, remembering unforgettable moments, and honoring the leading performers and performances" of the past twelve months.
The ESPY nominees for "best boxer" are Tyson Fury, Katie Taylor, Shakur Stevenson, and Mikaela Mayer. In other sports (such as soccer, basketball, golf, and tennis), the ESPYs have separate categories for male and female athletes. Rafael Nadal doesn't compete against Emma Raducanu at Wimbledon or in the ESPY balloting. So, it's unclear why Tyson Fury should compete against Katie Taylor.
The ESPY's tilt toward boxers who are aligned with ESPN is more troubling. Fury and Taylor belong on the ballot. During the preceding year, Fury knocked out Deontay Wilder and Dillian Whyte, while Taylor decisioned Jennifer Han, Firuza Sharipova, and Amanda Serrano. The historic nature of Taylor-Serrano validates Katie's inclusion.
But Stevenson and Mayer are a stretch. Both of them have promotional contracts with Top Rank which has an exclusive licensing agreement with ESPN. During the preceding year, Stevenson beat Jamel Herring and Oscar Valdez. Those were nice wins but hardly remarkable. Mayer's ESPY credentials are limited to decisions over Maiva Hamadouche and Jennifer Han.
Why isn't Oleksandr Usyk (who dethroned Anthony Joshua) on the ballot? What about Terence Crawford (KO 10 over Shawn Porter) and Dmitry Bivol (whose victories included a unanimous-decision triumph over Canelo Alvarez)?
Hint: Usyk and Bivol are currently aligned with DAZN. And Crawford has signaled his intention to leave Top-Rank-slash-ESPN to pursue a unification bout against Errol Spence on Showtime-PPV or Fox-PPV.
If Netflix hosted the Oscars and stacked the ballot with Netflix programming, it would be comparable to the ESPY's handling of this year's "best boxer" award.
When the ESPY nominations were announced, I reached out to ESPN for comment. Initially, I asked, "What is the process by which the four nominees for 'best boxer' were chosen?"
Speaking on background, an ESPN publicist responded, "Nominees are chosen by a mix of ESPN editors, executives and show producers."
"On background" means that a reporter may quote the source directly and may describe the source by his or her position but may not attribute the statements to the source by name.
I followed up by asking, "How many people choose the nominees and what are the criteria for choosing them?" There was no response.
I'm also curious to know the identity of the "editors, executives and show producers" who selected the ESPY nominees. Did knowledgeable ESPN boxing people like Tim Bradley and Mark Kriegel have a significant voice? I think not. Here, I should note that ESPN analyst Andre Ward is also knowledgeable about boxing. I omitted his name from this paragraph because, given Ward's ties to Shakur Stevenson, he probably shouldn't participate in the nominating process.
In recent years, boxing fans have grown accustomed to boxing telecasts on all networks being as much about hype as honest commentary. The 2022 ESPY nominations for "best boxer" are about ESPN hyping its own fighters and advancing its own economic interests.
Thomas Hauser's email address is thomashauserwriter@gmail.com. His most recent book – Broken Dreams: Another Year Inside Boxing – was published by the University of Arkansas Press. In 2004, the Boxing Writers Association of America honored Hauser with the Nat Fleischer Award for career excellence in boxing journalism. In 2019, he was selected for boxing's highest honor – induction into the International Boxing Hall of Fame.
To comment on this story in the Fight Forum CLICK HERE