Avila Perspective, Chap. 128: Saturday's Boxing Blitz, Marvelous Marvin and More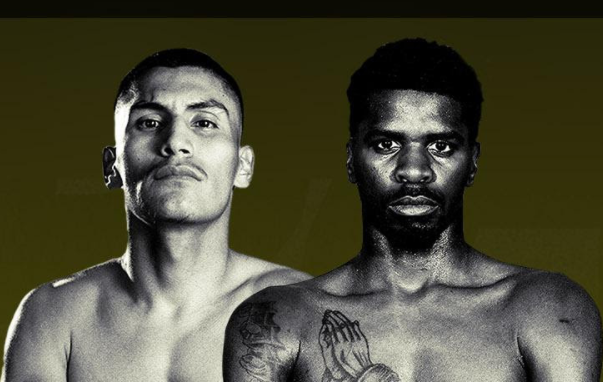 Boxing comes full blast in the ides of March. Saturday in particular begins in Europe with a light heavyweight world title match between Artur Beterbiev and Adam Deines in Moscow, Russia for the IBF and WBA belts. ESPN+ will be streaming that card.
London is calling once again with a cruiserweight world title clash between Lawrence Okolie and Krzysztof Glowacki and two outstanding female bouts on DAZN on Saturday too.
Later that day, during the evening hours, Golden Boy Promotions presents its welterweight gem Vergil Ortiz (pictured on the left) against former world champion Maurice Hooker at Fort Worth, Texas on DAZN again. It's Texan versus Texan.
Ortiz remains Golden Boy's hope to be the next great fighter and gets to prove if the hype about his talent is real. Let's just say he spars with some of the best fighters in the world on a daily basis in his home gym.
Hooker is no joke either. The former champion is a Texas native so he won't be giving up or laying down for anybody. Fans will be allowed in the venue and both fighters will bring their truckloads of backers into Dickies Arena on Saturday.
The co-main event features Seniesa "Super Bad" Estrada finally meeting a world champion in the boxing ring when she faces longtime WBA minimum weight titlist Anabel "La Avispa" Ortiz.
Estrada has been chasing a world title opportunity for many years. Ortiz has no fear and has yet to find her equal in eight years. It's well worth watching.
—
Here's a late toast to Marvin Hagler.
Back in April 1985, I had picked up several jobs to beat back the process servers looking for their money.
An acquaintance from my college newspaper days had started a throw-away newspaper business. He spotted me one afternoon at a Montebello, Calif. super-market and offered me a job for $10-a-story. I accepted.
This businessman had an acute clientele. Almost all of his patrons were bar owners in the San Gabriel Valley area. Maybe calling them bars is too nice a word. These were cantinas for people that seldom read and always drank. It was up to me to come up with editorial to delight these potential readers.
During college I had always been the organizer. Whether it was for community rights or student affairs I was heavily involved in organizing efforts to bring people together. One topic that brought students together easily was gathering to watch a big boxing event. I kept that in my memory banks.
So, when I got this new offer to write for a throw-away newspaper and had free editorial reign, I knew exactly what to write about…prizefighting.
On April 15, 1985, Marvin Hagler was set to fight Thomas "Hit Man" Hearns in Las Vegas, Nevada. It was televised. Although it lasted a mere three rounds, the two combatants put on an explosive performance that has seldom been equaled. Both needed only two seconds before unleashing kill or be killed combinations that propelled boxing to greater heights.
Hagler won that fight and would only fight twice more. The bald-headed prizefighter from Brockton, Mass. would become a folk hero to blue collar families for his work ethic and sense of loyalty. There was a television show Spenser For Hire that starred the late Robert Urich. There was a character in the series called Hawk who resembled Hagler in certain ways. He was supposedly a boxer too with a strong sense of loyalty and toughness.
That was Hagler.
I wrote my very first newspaper story on Hagler's fight with Hearns. The publisher told me it was the first time that all of the newspapers were scooped up. Cantina owners all over San Gabriel Valley noticed that they didn't need to toss old newspaper copies into the trash. It was a huge success and I kept my $10-a-week gig.
It was a decade later, in September 1999, that I finally met Hagler. It was right after Felix Trinidad defeated Oscar De La Hoya by majority decision. Hagler was in an elevator at the Mandalay Bay Resort and Casino and I asked him who he thought won the fight?
"De La Hoya was robbed," was Hagler's blunt answer.
That was the first and last time I ever spoke to Hagler.
Later that same night I was invited to an after-fight party at the Mandalay Bay and there was Hagler, Hearns and Ray Leonard sitting together at a small round table with De La Hoya. I remember thinking "this is the greatest gathering of elite fighters in the world sitting around this tiny little table. I didn't have a camera on me and cameras in phones were not around then. I used to carry throw-away Kodak cameras, but not that night.
Too bad. It would have been a great memory to have.
All I can say is for boxing fans and even boxing journalists Hagler was admired for many of his attributes. Boxing was at the top of the list. He will always be remembered.
Marvelous Marvin Hagler.
Fights to Watch (all fights Pacific Time)
Thurs. Twitch 4 p.m. Maricela Cornejo (13-4) vs Alma Ibarra (7-1).
Thurs. NBC SN 6 p.m. Alberto Machado (22-2) vs Angel Fierro (17-1-1).
Fri. ESPN+ 11 a.m. Lee McGregor (9-0) vs Karim Guerfi (29-4).
Fri. FITE.tv  6 p.m. Alessandro Riguccini (25-0) vs Johan Perez (26-7-2).
Fri. Telemundo 12 a.m. Saul Sanchez (15-1) vs Frank Gonzalez (8-1).
Sat. DAZN 11 a.m. Lawrence Okolie (15-0) vs Krzysztof Glowacki (31-2).
Sat. ESPN+ 12 p.m. Artur Beterbiev (15-0) vs Adam Deines (19-1-1).
Sat. FightsNight.com 1 p.m. Adelaida Ruiz (9-0) vs Sonia Osorio (14-7-1).
Sat. DAZN 6 p.m. Vergil Ortiz Jr. (16-0) vs Maurice Hooker (27-1-3); Seniesa Estrada (19-0) vs Anabel Ortiz  (31-3).
Check out more boxing news on video at the Boxing Channel
To comment on this story in the Fight Forum CLICK HERE
Shakur Stevenson's Star Turn Gets No Media Coverage in Atlanta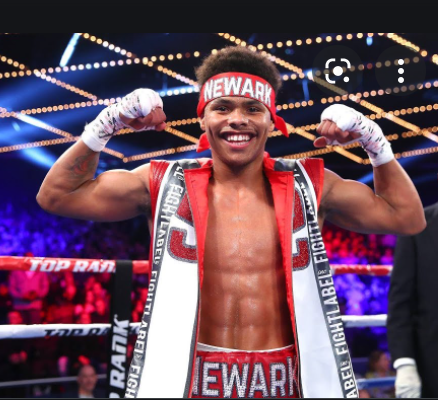 Shakur Stevenson's Star Turn Gets No Media Coverage in Atlanta
For that part of the sports world that takes notice of boxing, Shakur Stevenson announced himself as a superstar-in-the-making – well, maybe – in totally dominating and ultimately dethroning WBO junior lightweight champion Jamel Herring Saturday night in Atlanta's State Farm Arena. Shakur, the 24-year-old southpaw and 2016 Olympic silver medalist from Newark, N.J., seemingly hit Herring, 35, a combat-toughened but outgunned Marine Corps veteran, with everything but the proverbial kitchen sink en route to a 10th-round stoppage that wowed, among others, former junior welterweight and welterweight titlist and ESPN commentator Timothy Bradley Jr., who had chided Stevenson, a sometimes risk-adverse defensive wizard, as a "boring" fighter in his most recent bout on the Worldwide Leader, a 12-round scorecard shutout of Namibia's Jeremia Nakathila on June 12 in Las Vegas.
After referee Mark Nelson stepped in to save the bleeding and battered Herring 1 minute, 30 seconds into round 10, Stevenson surprised Bradley by thanking him for providing the motivation he needed to ramp up his offensive output.
"Shakur tonight showed a ton of maturity," Bradley said of the new-look, presumably more fan-friendly version of Stevenson that was on display. "The fact that he thanked me and said that I motivated him is a beautiful thing. That showed even more maturity, because that's all that I want from these young fighters. I want them to grow.
"This is what I wanted to see from Shakur Stevenson. But I knew he had it in him, and he showed it tonight."
Not that Bradley has completely bought into the notion of all that Stevenson could be, citing the lack of the only weapon – one-punch power – in his otherwise well-stuffed trick bag. Maybe that will come should Stevenson (17-0, 9 KOs) continue to enhance his man-strength, and maybe what you see now is all that fight fans can ever expect to get. In baseball terminology, Shakur Stevenson was more or less categorized by Bradley as a high-average singles hitter with enough gap power to accumulate a fair share of doubles that can get opponents out of there on accumulated damage. Who could complain if Stevenson, whose avowed goal is to become a superstar and fixture at or near the top of everyone's pound-for-pound lists, continues to show flashes of such stylistic predecessors as Pernell Whitaker and Floyd Mayweather Jr.?
On this night and in the fight's host city, however, Stevenson took a worse media-coverage battering from Eddie Rosario than he had administered to Herring (23-3, 11 KOs) with his fists. Rosario, a trade-deadline acquisition of the Atlanta Braves, slugged a three-run homer to lift his new team to a 4-2 victory over the Los Angeles Dodgers in Game 6 of the National League Championship Series at nearby Truist Park, sending the Braves into their first World Series since 1999. For now, Rosario, who went 14-for-25 with three homers in winning the NLCS Most Valuable Player Award, is the toast of the town and the focus of reams of space in The Atlanta Journal-Constitution sports section. But it wasn't only Rosario who siphoned attention in the local paper away from Stevenson; the fight might have gotten a few lines in the print editions, but online it was completely ignored by the AJC, Rosario's hot bat followed in the pecking order by stories about the NBA's Hawks losing at Cleveland, the Georgia Tech Yellow Jackets dropping a high-scoring contest at Virginia and a five-star high school defensive end prospect named Mykel Williams verbally committing to the No. 1-ranked Georgia Bulldogs.
While it had to be frustrating to Stevenson and Atlanta's fight fans for the event to be ignored by AJC, there were other deserving participants on the card who were similarly overlooked by the press in Georgia's largest city. Not that anyone in the Internet age still pastes newspaper clippings into scrapbooks, but 19-year-old middleweight prospect Xander Zayas might be at a similar embryonic stage of development once occupied by Stevenson a couple of years ago. He deserved at least some recognition in the paper for his fourth-round stoppage of Dan Karpency, as did two other undercard fighters with celebrity familial ties: middleweight Nico Ali Walsh, grandson of the great Muhammad Ali, who scored a third-round TKO of James Westley II, and junior middleweight Evan Holyfield, son of four-time heavyweight champion and Atlanta-area resident Evander Holyfield – can it be nearly 30 years since "The Real Deal" shook off an early knockdown to stop Bert Cooper in seven rounds on Nov. 23, 1991, in Atlanta's since-demolished Omni Coliseum? — who bombed out Charles Stanfield in two rounds.
But Atlanta is not the only metropolis that devotes fewer newspaper column inches, if any, to the sport that once made Evander Holyfield as important a local sports figure as any Falcon, Brave or Hawk. It will be up to Stevenson to break through, if he can, to a level where his every ring appearance becomes a must-see because boxing's viability is and has always been largely tied to the popularity of its larger-than-life figures.
"I wanted a fun fight – show my skills, my boxing, my power," Stevenson said of the modifications he and trainer/grandfather Wali Moses made from the relative dreariness of the wide points nod over Nakathila to the pulse-quickening pummeling of Herring, who apologized to the Marine Corps in general for his defeat, not that any such admission was necessary. Herring seemed to be contemplating retirement, but there has never been any occasion when he failed to conduct himself honorably inside the ropes.
The question now is, will Stevenson continue to hew to demonstrate the aggressiveness he exhibited against Herring? His comments following the Nakathila bout suggest that it might not always be so. His style is evolving, but what works better on one night might not be advisable on another.
"To be honest, I didn't really like my performance," Stevenson said after his paint-by-numbers dismissal of Nakathila. "I felt I could've performed a lot better. I was being real careful because he has power. He was real scary. I got the best defense in boxing. But I'll be better in my next fight."
Former super middleweight and light heavyweight champion Andre Ward, a 2021 inductee into the International Boxing Hall of Fame who also did commentary for Herring-Stevenson, said Shakur shouldn't feel pressured to become something he is not in order to meet anyone else's expectations.
"I think we got to kill some of these misnomers that have been around the sport for far too long, that fighters that go about their craft a certain kind of way, hit and don't get hit, (means) there's something not tough about them," Ward said. "I heard that my whole career. Floyd Mayweather heard that his whole career. Just because a skillful fighter who can think and plays chess when everybody else is playing checkers doesn't mean he can't get down and dirty. It only means we're going to get down and dirty when we have to.
"Fighters who have (high) IQs and skill, keep doing what you're doing. Some people are going to like it and others won't. It's a marathon, not a sprint. If a good fighter has a bad night, he can still win every round. If a guy who takes two to (land) one had a bad night, it's a pretty ugly night. He's probably going to get knocked out or take a lot of punishment.
"I wasn't who they wanted me to be. I just beat all those guys, all the guys they said were going to get me. I just kept winning. And winning covers a lot of problems and issues."
A lot, for sure, not all. In addition to Whitaker, Mayweather and maybe Ward, there are elements of Stevenson's makeup that call to mind the technical proficiency of two-time Cuban gold medalist Guillermo Rigondeaux, a former Top Rank fighter. Stevenson has been groomed by Top Rank for a prolonged and successful run at the elite level, but what so far has been a mutually beneficial working relationship could hinge in part to the fighter's willingness to more regularly perform as he did against Herring than he did against Nakathila and a few other opponents that led to the perception that he was supremely talented, yes, but also a touch boring.
Prior to Rigondeaux's release by Top Rank, company founder Bob Arum complained that his style leaned more to Masterpiece Theater than Rocky, which made Rigo a poor box-office and television attraction. Arum even said that when he brought the Cuban's name up to HBO executives, "they throw up."
There are many ways to win a prizefight, and now Shakur Stevenson has shown that he can win with chamber music or semi-heavy metal playing in the background. How far he advances in his march toward the truly elite status he is convinced is his destiny may be determined by the method he chooses to employ should a much-discussed showdown with Mexican blaster Oscar Valdez (30-0, 23 KOs) take place in 2022. The hard truth is that a lot of fight fans not only like, but require splashes of blood-and-guts mixed in with their favorite sport's artistic side.
Editor's Note: Bernard Fernandez, named to the International Boxing Hall of Fame in the Observer category with the class of 2020, was the recipient of numerous awards for writing excellence during his 28-year career as a sportswriter for the Philadelphia Daily News. Fernandez's first book, "Championship Rounds," a compendium of previously published material, was released in May of last year. The sequel, "Championship Rounds, Vol. 2," with a foreword by Jim Lampley, arrives this fall. The book can be ordered through Amazon.com, in hard or soft cover, and other book-selling websites and outlets.
Check out more boxing news on video at the Boxing Channel
To comment on this story in the Fight Forum CLICK HERE
Fast Results from Atlanta Where Shakur Stevenson Turned in a Masterful Performance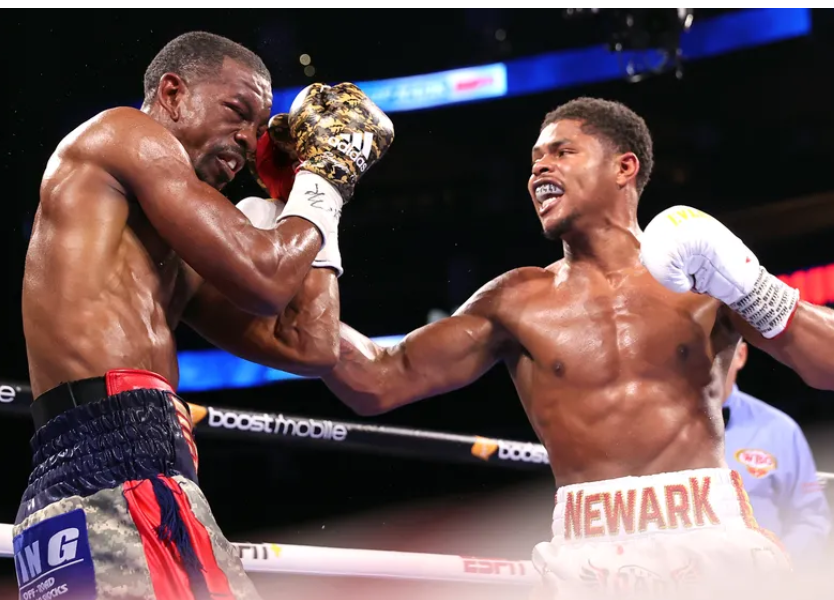 Former world featherweight title-holder Shakur Stevenson turned in his career-best performance tonight at the State Farm Arena in Atlanta while wresting the WBO 130-pound world title from the shoulders of Jamel Herring via a 10th-round TKO. At age 24, Stevenson was the younger man by 11 years and it was a case of youth being served.
As a pro, Stevenson (17-0, 9 KOs) has lost precious few rounds. The rap against him was that he is content to outclass an opponent, providing few fireworks. In this vein, the assumption was that tonight's bout would be a tactical (i.e., tame) affair. But while there were no knockdowns and Shakur fought a measured fight, there was more snap in his punches than had been the norm and he finished the bout on a high note.
Early into the fight, Herring's left eye began to swell. In round nine, Stevenson opened a nasty cut over Herring's other eye. In round ten, with the cut bleeding profusely, Stevenson revved up his attack, forcing referee Mark Nelson to waive it off. The official time was 1:30.
After the fight, Stevenson called out his WBC counterpart Oscar Valdez. Herring, an ex-Marine and former U.S. Olympic team captain, falls to 23-3.
Other Bouts
Fast-rising 19-year-old middleweight Xander Zayas shellacked intrepid Dan Karpency whose father and chief cornerman pulled him out after four rounds. A future star, born in Puerto Rico, Zayas is now 11-0 (8). One of the three fighting brothers, Karpency (9-4-1) will return to his day job as a registered nurse at a maximum-security prison in Western Pennsylvania. He hadn't previously been stopped
In the first bout airing on ESPN's flagship station, middleweight Nico Ali Walsh, the 21-year-old grandson of Muhammad Ali, scored a third-round stoppage of scrappy but out-gunned James Westley II, a 36-year-old from Toledo, Ohio. Walsh (2-0, 2 KOs) knocked Westley down with a straight right hand in the waning seconds of round two and knocked him to his knees with another short right hand early in the next stanza. Westley wasn't badly hurt, but his corner saw fit to throw in the towel.
Junior middleweight Evan Holyfield, one of 11 children fathered by the great Evander Holyfield, knocked Charles Stanford flat on his back with a harsh left-right combination in round two, advancing his record to 8-0 (6). The official time was 0:30. Stanford, a 35-year-old Cincinnati man with an MMA background, was 6-3 heading in.
Middleweight Troy Isley, a 23-year-old U.S. Olympian from Alexandria, VA, improved to 3-0 (2) with a first-round stoppage of 37-year-old Nicholi Navarro (2-2), a former Army Ranger from Denver. Isley rocked his overmatched opponent several times before putting him on the canvas with a combination, forcing the ref to intervene. The official time was 2:48.
In an upset, Erik Palmer saddled Atlanta's Roddricus Livsey with his first defeat, winning a split decision. Palmer, from the Karpency family stable, was 12-14-5 heading in, versus 8-0-1 for Livsey. The scores were 58-56 twice and a curious 59-55 for the hometown fighter.
Haven Brady Jr, a 19-year-old featherweight from Albany, Georgia, improved to 4-0 (3) with a 4-round unanimous decision over Corpus Christi's Roberto Negrete (3-1).  The scores favoring Brady were 40-36 across the board, but Negrete was no slouch.
Chicago welterweight Antoine Cobb made an impressive pro debut with a brutal one-punch knockout of Jerrion Campbell (2-2). It was all over in 58 seconds. Cobb, 25, is a protégé of former light heavyweight champion Montell Griffin.
In the opening bout on the card, 21-year-old Brooklyn lightweight Harley Maderos, a 2021 USA national champion, improved to 2-0 (1) with a 4-round unanimous decision over Deljerro Revello (0-2). Maderos scored a knockdown in the opening frame and won all four rounds on all four cards but wasn't particularly impressive.
Photo credit: Mikey Williams / Top Rank via Getty images.
Check out more boxing news on video at the Boxing Channel
To comment on this story in the Fight Forum CLICK HERE
Results from Tampa: Harold Calderon Survives Bite to Remain Undefeated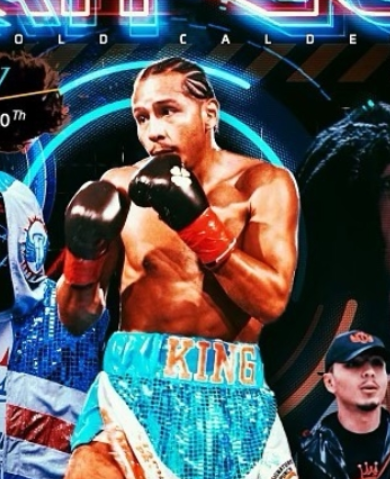 Undefeated welterweight Harold Calderon remained unbeaten despite strange tactics by late replacement Luis Florez that forced a premature end of the fight due to a disqualification on Saturday.
Calderon (26-0, 17 KOs) endured a change of opponents, and then outrageous tactics by Colombia's Florez (25-22) including biting that ended the fight at the Tampa Convention Center in Tampa, Florida.
"That m..f…just bit me," said Calderon, a southpaw from Miami. "I'm sweet. I'm like sugar."
For the first three rounds Florez seemed eager to trade blows with Calderon and chided the Florida fighter to attack. But once the lefty welterweight attacked the body, the Colombian fighter suddenly seemed not as eager.
Calderon took the fight inside and battered Florez on the inside. During one attack Florez motioned he was hit behind the head. That's when the dirty tactics began including a bite on Calderon. After Calderon retaliated with a body shot, Florez took a knee and complained. The referee stopped the fight. It was later revealed that the referee disqualified Florez for biting.
Calderon said he's anxious to fight any of the top 15 contenders if given an opportunity.
"I need somebody in the top 15," he said.
Uzbekistan's Otabek Kholmatov (4-0, 4 KOs) knocked out Colombia's Juan Medina (12-9, 11 KOs) in the second round of their super bantamweight clash. Kholmatov, a southpaw, scored two knock downs in the first round. The tall Uzbeki fighter blew out Medina with more body blows to end the fight at 1:51 of the second round.
"I'll be the champ," Kholmatov said.
A super lightweight match saw Clarence Booth (21-4, 12 KOs) take time to figure out the awkward style of Alejandro Munera (6-4-4) and win by knockout at the seventh round.
Bantamweight contender Rosalinda Rodriguez (13-0, 3 KOs) fought last-minute replacement Elizabeth Tuani (1-4) and won by stoppage at 1:16 of the second round in a fight fought above 126 pounds. There was confusion because Tuani did not look hurt nor in danger of going down when the fight was stopped. Even Rodriguez looked perplexed.
"I was confused," said Rodriguez. "She was putting up a fight."
Other Bouts
Jean Guerra Vargas (6-0) survived a knockdown against Rueben Morales (0-2) to win a split decision. It seemed Vargas got lucky with the scoring. Morales was the dominant fighter for the first two rounds and lost gas. He was a last-day replacement.
Poland's Adrian "Pretty Boy" Pinheiro (4-0, 4 KOs) knocked out Milton Nunez with a focused body attack in the first two rounds and scored two knockdowns with body shots. A couple of body sapping shots floored Nunez at 1:05 of the second round for the knockout in the heavyweight fight.
Bryan Lopez (3-0) knocked down wild swinging William Fauth (0-7) twice before scoring a knockout win at 1:56 of the second round of a super lightweight fight.
Hungarian heavyweight Istvan Bernath (8-0, 6 KOs) knocked out Mexico's Guillermo Del Rio (3-4-1) with an overhand right at 2:30 of the first round.
A welterweight fight saw Bobby Henry start slowly and then floor Bryant Costello in the second round to turn things around and win by decision after four rounds.
Check out more boxing news on video at the Boxing Channel
To comment on this story in the Fight Forum CLICK HERE