Remembering Lightweight Contender Frankie Narvaez, Boxing's Peerless Riot-Maker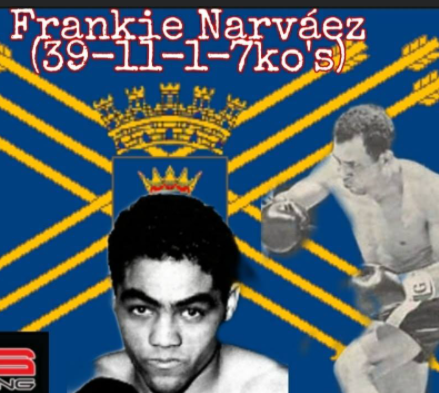 Remembering Lightweight Contender Frankie Narvaez, Boxing's Peerless Riot-Maker
The death earlier this month of Marvin Hagler evoked memories of his bout in London with Alan Minter. Hagler launched his middleweight title reign that night, a reign that would last through 12 successful defenses.
Minter was a bloody mess when his corner pulled the plug in the third frame, but the fight would be overshadowed by the aftermath. Alan Minter's ardent following was pocked with hooligans. They showered the ring with plastic bottles and beer cans, many with their contents undisturbed. A cordon of police kept Marvin from being assaulted by the mob as he made his way back to his dressing room. Veteran British scribe Harry Carpenter called it the darkest day in British boxing history. Former heavyweight contender Henry Cooper, one of England's most admired sportsmen, said, "I feel degraded to admit I am British."
British boxing fans are (how should I put it?) notoriously un-phlegmatic. But the Brits certainly don't have a monopoly on post-fight riots. Over on this side of the pond, the partisans of Frankie Narvaez were every bit as volatile as the partisans of Alan Minter, arguably more so as they were more persistent.
Frankie Narvaez was born in Puerto Rico. In common with many of his countrymen, he had one foot in New York City as he was growing up, often shuttling between the Big Apple and the island of his birth. He took up boxing in New York and made his pro debut in February of 1961 in a four-round bout at Madison Square Garden. He made great headway although he could not give the sport his full attention. His day job was that of a porter at the New York State Workman's Compensation Bureau.
Narvaez didn't pack a hard punch, but he was a high-pressure fighter who constantly bore in on his opponent. Standing only 5'3 ½", he really had no alternative. His opponents were invariably taller and longer-limbed and he had to penetrate their guard to be successful.
In a story that appeared in the Syracuse Post-Standard, Jerry Izenberg said, "(Narvaez) is a straight-ahead type of fighter with very little deception and a vicious left hand." Izenberg further alleged that there had been an "incident" at one of Narvaez's amateur bouts when Frankie was on the wrong end of a rank decision. He did not elaborate.
Narvaez developed a nice rivalry with Johnny Bizzarro, the pride of Erie, Pennsylvania. He won their rubber match, elevating his record to 24-2-1, and that earned him a date with the great Filipino boxer Gabriel "Flash" Elorde. "Flash" was the reigning world super featherweight champion, but his title wasn't at stake when he crossed swords with Narvaez in a 10-rounder at Madison Square Garden on Aug. 4, 1965.
The bookmakers actually installed Narvaez the favorite, but that didn't dissuade people from betting on him, even after the odds were steamed up from 7/5 to 11/5. The lopsided betting wasn't entirely a reflection of regional bias. The Filipino was only 30 years old, but he had a lot of mileage on him.
The fight was a bruising and bloody affair. In the late rounds, Narvaez appeared to be the fresher man. He had a style that played well in the cheap seats, but ringside reporters, in the main, also thought the decision should have gone his way. In a post-fight poll, the tally was 13-9-4 for Narvaez.
One of the judges scored the fight 7-2-1 for Narvaez but he was overruled by identical scores of 5-4-1 for Gabriel Elorde. When the scores were read, all hell broke loose. Narvaez's partisans left the famous arena in shambles. The house organ was among the furnishings that were damaged. It was toppled from its perch in an alcove five feet above the floor. (This marked the first time, said the wags, that an arena needed an organ transplant.)
Riot police were called in to quell the disturbance. The last of the miscreants bolted for the exits after being doused with a fire hose.
There was another convulsion when Narvaez fought Panama's Ismael Laguna at Madison Square Garden on March 10, 1987. The flashy Laguna, who had won and lost the lightweight title in bouts with Carlos Ortiz, was too slick for Narvaez, winning the 12-round bout by scores of 9-1-2, 8-3-1, and 7-5. But to Narvaez's credit, he never took a backward step.
One would have thought that the clear-cut decision would have quieted Narvaez's supporters, but not so. As Jim Murray phrased it, they were not incensed by the verdict, but by the arithmetic.
Unlike the first riot, the building wasn't mutilated, but folks seated near the ring were in greater jeopardy. Many in the pro-Narvaez contingent, who streamed into the Garden from Spanish Harlem and the Bronx, smuggled bottles of liquor into the arena. The bottles crashed down from the balcony, littering the floor with shards of glass. Eleven people were cut by the shrapnel, five of whom, including a UPI reporter, were treated for minor lacerations at a hospital. TV announcer Don Dunphy, among other members of the media, stayed out of harm's way by taking shelter under the ring.
Not quite 10 weeks later, there would be another wild scene at Madison Square Garden when Dick Tiger, in a mild upset, successfully defended his world light heavyweight title with a razor-thin decision over Jose Torres. A Puerto Rico-born New Yorker, Torres did his best work in the late rounds but it was too little, too late, in the eyes of two of the judges.
The situation had become intolerable. In words that would not have passed muster with his editor today, New York Times sportswriter Dave Anderson, a future Pulitzer Prize winner, identified the root of the problem as "the flammable nature of the Hispanic temperament." There was talk of barring Puerto Ricans from future boxing events at Madison Square Garden. Harry Markson, the arena's director of boxing, said this wasn't feasible. Roughly 800,000 first- and second-generation Puerto Ricans then resided in New York, 10 percent of the city's population. The Garden could not afford to lose this demographic, but Markson agreed to a cooling-off period.
An interesting offshoot of the brouhaha was the August 16, 1967 world lightweight title fight between Laguna and Carlos Ortiz, the latter of whom, like Jose Torres, was a New Yorker born in Puerto Rico. This was the third and final meeting between the two great lightweights.
As a precaution, Madison Square Garden planted the fight at Shea Stadium in Queens, the home of New York's newest professional teams, the Mets and the Jets. Two hundred special policemen were hired from private companies to assist the regular police detail. They were not needed. Ortiz regained his title before a peaceful gathering of 19,480. (This was likely the first fight in boxing history where the combatants embraced before the first bell. This was by pre-arrangement and meant as an encouragement to good sportsmanship.)
Believe it or not, Madison Square Garden invited Frankie Narvaez back again. On the surface this was insane, a prescription for more trouble, but when Narvaez fought Laguna's protégé Antonio Amaya on August 20, 1968, the circumstances were far different. For one thing, this fight went early in the program, preceding bouts featuring Laguna and Benny Briscoe. That gave the hooligan element within Narvaez's fan base less time to cast off their inhibitions.
Of greater importance, this was a new Madison Square Garden. The six-month-old building, which was erected atop Penn Station, had a different configuration than its predecessor. The folks in the cheap seats were farther away from the action. If some fool threw a bottle off the balcony, said Dave Anderson, it had scant chance of landing near the ring unless the fellow had an arm like Pittsburgh Pirates right fielder Roberto Clemente.
Narvaez's fight with Amaya was a ho-hum affair. Frankie looked slow and lost a wide decision. He would have eight more fights before quitting the sport, finishing 39-11-1.
There would be more unseemly incidents at Madison Square Garden, incidents where one couldn't point the finger of blame at Puerto Ricans. The first fight between Andrew Golota and Riddick Bowe, staged on July 11, 1996, engendered a riot that was among the worst of the worst in the annals of prizefighting in New York. But that's a story for another day.
Frankie Narvaez was 64 years old when he passed away in 2004. He left this world quietly; there was no mention of it in English-language newspapers. That was quite a departure from his heyday as a main event fighter at the old Madison Garden where he was a lightning rod for noise that would shake the rafters.
Check out more boxing news on video at the Boxing Channel
To comment on this story in the Fight Forum CLICK HERE
Tyson Fury Roared and Deontay Wilder Remained Silent at their L.A. Presser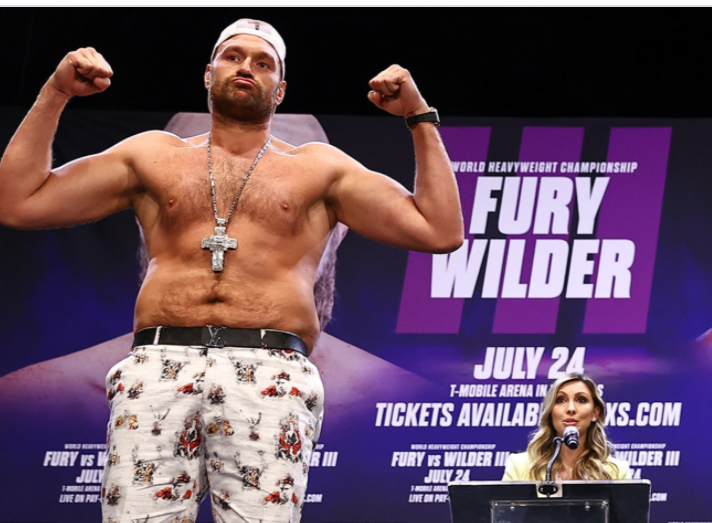 TSS special correspondent LAUREN RODRIGUEZ was on the scene for the Top Rank Promotions press conference in downtown Los Angeles on June 15 at which the third meeting between Tyson Fury and Deontay Wilder was formally announced. Here is her report.
The third fight between Tyson "Gypsy King" Fury (30-1, 21 KOs.) and Deontay "The Bronze Bomber" Wilder (42-1-1, 41 KOs) will go down July 24th in Las Vegas at the T-Mobile Arena. This continued mash-up between the two comes 16 months since their last bout. The first fight, in December 2018, ended in a draw and their second in February 2020, ended in a victory for Fury in the 7th round.
Fury carried the press conference while Wilder remained largely muted.
The WBC champion Fury remains undefeated, a status he is adamant in maintaining. The heavyweight boasted a white suit patterned with images of himself in a crown and wearing the belt he won off Wilder.
"This is a reminder of what happened to him last time, this is a remembrance suit of Deontay Wilder's ass-kicking."
The "Gypsy King," an entertainer, left little words unsaid as he berated his silent opponent.
"It shows how weak a mental person is, it shows the emotional effect the last fight had on his life… I was worried about him after the defeat I gave him," said Fury.
An Alabama native, Wilder has a 93% knockout rate, the highest rate for any heavyweight.
Wilder wanted no part in other questions from Q/A moderator Christina Poncher, or the media, as he remained silent with headphones and sunglasses to shield him from questions.
Wilder's trainer, longtime friend and former heavyweight contender Malik Scott answered very few questions for the fighter as tensions rose.
"He's very stubborn, like most legends and gifted people they have their things with them. As long as he gives me what I want in the gym, I don't care about the stubbornness cause we're going to get this done," said Scott.
If it's one thing Fury and team all agree on, it's that history will repeat itself in this third fight come July.
When it comes to what we can expect this time, Fury's trainer SugarHill Steward stated, "All I have to say is, over time, he [Fury] now has power to knock a man out with one punch. His boxing IQ is one-punch knockout power."
In Gypsy King fashion, we will have an entertaining show come next month. Fury intends on moving his weight all the way to 300, so he can give Wilder a bigger knockout in the ring and fans a bigger show.
"This time I'm hoping to take him out early, one, two, three rounds max."
Check out more boxing news on video at the Boxing Channel
Tokyo-Bound Aussie Heavyweight Justis Huni Stops Rugged Paul Gallen in the 10th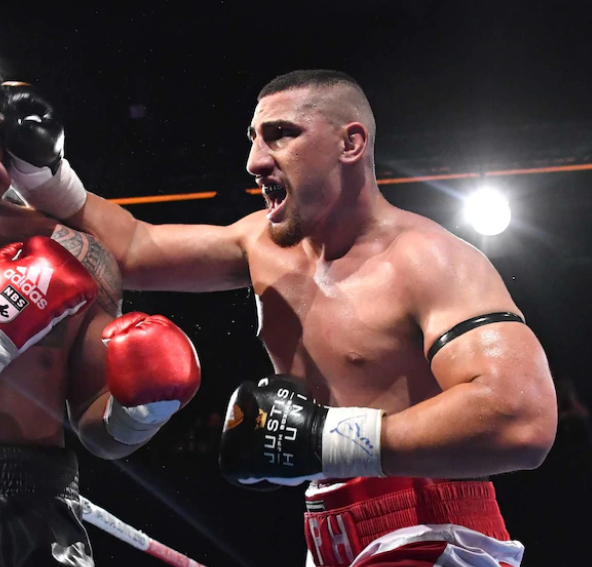 Had Justis Huni fought Paul Gallen two months ago, the match would have been trashed as little more than exhibition. During his record-tying 19 years in rugby, Gallen evolved into one of Australia's most well-known sporting personalities. When Gallen took up boxing in 2014, it was thought that he did it as a lark; as a way of cashing in on his name recognition. And his first 11 opponents were a motley bunch of former rugby players, MMA fighters, 40-somethings, and boxing novices.
Then came the night of April 21, 2021. In a shocker, Gallen demolished former WBA heavyweight titlist Lucas "Big Daddy" Browne in less than two minutes. "Gallen transformed from a rugby league player to a bona fide prize fighter before our very eyes," said prominent Australian sports journalist Andrew McMurtry.
That knocked Lucas Browne out of a lucrative match with Justis Huni and vaulted Paul Gallen, who turns 40 in August, to the head of the queue. They met Wednesday night (Australia time) at a convention center in Sydney and Huni, five-and-a-half inches taller, 15 pounds heavier, and the younger man by nearly 18 years, saddled Gallen (11-1-1) with his first defeat.
Heading into the fight, Gallen conceded that the heavily favored Huni was faster. However, he thought that he could wear the bigger man down. "If I get through those first four to five rounds, I'll be in his face the whole time and I think I can knock him out late," he said.
It proved to be the other way around. Huni dominated the fight and when he knocked Gallen down in the 10th with a big right hook, the referee stepped in and stopped it. But Gallen, who had a bum shoulder from his rugby days and thought that he fought most of the fight with a broken rib, showed tremendous heart.
It was the fifth professional fight for Huni (5-0, 4 KOs) who won the Australian heavyweight title in his pro debut. Of Dutch, Swedish, Samoan, and Tongan heritage, he quit school at age 15 to give boxing his full attention and will represent Australia in the Tokyo Olympics which start next month.
Brisbane-born Huni is already being talked-about as the best-ever Australian-born heavyweight. The rap against him is a lack of one-punch knockout power which won't be a detriment in Tokyo.
—
In undercard bouts of note, Brisbane middleweight Isaac Hardman (11-0, 9 KOs) scored a 4th-round stoppage of Emmanuel Carlos (12-2) and middleweight Andrei Mikhailovich, a Russian residing in Auckland, New Zealand, advanced to 16-0 (9) with a second-round stoppage of previously undefeated Alex Hanan (13-1).
Check out more boxing news on video at the Boxing Channel
To comment on this story in the Fight Forum CLICK HERE
Three Pros are Joining the U.S. Olympic Boxing Team, Ruffling Some Feathers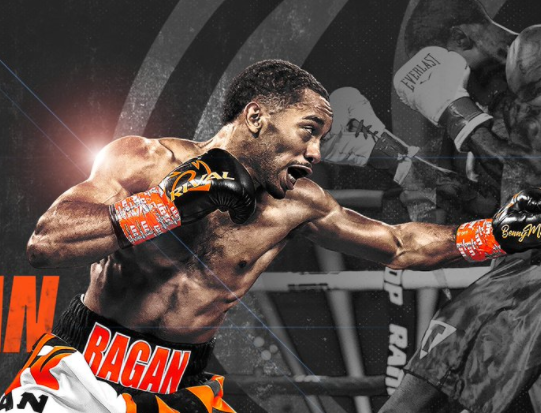 USA Boxing, the agency that controls amateur boxing in the United States, has a rule that prohibits professional boxers from competing in their tournaments. That rule remains in effect, but yet three pro boxers – middleweight Troy Isley, lightweight Keyshawn Davis, and featherweight Duke Ragan – will suit up for the United States in the forthcoming Tokyo Games. The announcement, which fell largely under the radar, came on June 7.
USA Boxing is subservient to AIBA, the sport's international governing body, and to the International Olympic Committee. The Boxing Task Force of the IOC changed the rules to allow Isley, Davis and Ragan to compete and the honchos at USA Boxing are none too happy about it.
Blame the Covid-19 pandemic which forced the postponement and ultimately the cancellation of several qualifying tournaments including the "Americas" tournament in Buenos Aires at which boxers from 42 national federations – including the United States — would be competing for the Olympic slots allocated to this region. A total of 286 boxers from around the world will compete in Tokyo in the eight men's and five women's weight divisions with the coveted slots dispersed among four Continental Regional Divisions.
With no tournament, the Task Force redesigned the quota allocation process using world rankings to determine the national squads. The rankings were formulated using a point system from events held between January 2017 and October 2019.
The re-jiggering opened the door for Isley, Davis, and Ragan to rejoin the team. Isley and Davis had their first pro fight in February of this year. Ragan turned pro in August of 2020.
Team USA protested that the BTF allocation was unfair to the boxers that finished first in the final domestic qualifying tournament (December 2019 in Lake Charles, Louisiana), but their claim was denied. Isley and Ragan were knocked out of that tournament before reaching the finals; Davis finished first when his opponent in the finals took ill and had to pull out, but he was subsequently booted off the team, reputedly for missing too many practices which he attributed to a family health emergency. That unfrocking has been rescinded.
Before he left the team, Keyshawn Davis was considered the U.S. boxer with the best chance of winning a gold medal in Tokyo. A southpaw, he earned his spurs at the Alexandria Boxing Club in North Alexandria, Virginia, which was also the home gym of Troy Isley who lived right down the street.
The common thread between all three of the returnees is Kay Koroma who coached Davis and Isley at the Alexandria club where he was the top lieutenant to the club's patriarch Dennis Porter and at the Olympic & Paralympic Training Center in Colorado Springs where he served as an assistant to Billy Walsh. Duke Ragan, who hails from Cincinnati, is Koroma's nephew.
Koroma came to the fore in 2016 when he earned raves for his work with Olympians Claressa Shields. Shakur Stevenson, Charles Conwell and others. But Koroma, one of the hottest young trainers in the sport, won't be available to work with the 2020/21 team before it heads off to Tokyo. "My plate is too full," he told The Sweet Science.
Koroma, like many of his former pupils, turned pro himself. He continues to work with Shakur Stevenson, whom he has known since Shakur was 13 years old, he assists veteran coach Al Mitchell with Mikaela Mayer and he recently replaced Ronnie Shields as the head trainer of rising heavyweight contender Efe Ajagba.
Isley, Davis, and Ragan comprise three-fifths of the men's Olympic team. Super heavyweight Richard Torrez Jr and welterweight Delante "Tiger" Johnson flesh out the quintet.
USA Boxing released a letter to its membership expressing frustration over the decision of the IOC Task Force which killed the dreams of seven boxers who hoped to snare an Olympic berth at the Buenos Aires tournament or, barring that, the Last Chance tournament in Paris which was also a casualty of the pandemic. The letter can be read at the USA Boxing web site.
The seven boxers who were fenced out are:
Darius Fulgham (heavyweight, Houston, TX)
Rahim Gonzalez (light heavyweight, Las Vegas, NV)
Joseph Hicks (middleweight, Lansing, MI)
Charlie Sheehy (lightweight, Brisbane, CA)
Bruce Carrington (featherweight, Brooklyn, NY)
Anthony Herrera (flyweight, East Los Angeles, CA)
and
women's flyweight Andrea Medina (San Diego, CA).
USA Boxing insists there are no plans to allow professionals to compete for the United States in the 2024 Olympiad and beyond. This is a one-shot exception forced by a unique circumstance. But, needless to say, when it comes to amateur boxing, nothing is etched in stone.
To comment on this story in the Fight Forum CLICK HERE