Lloyd Price, Music, and Boxing (1933-2021)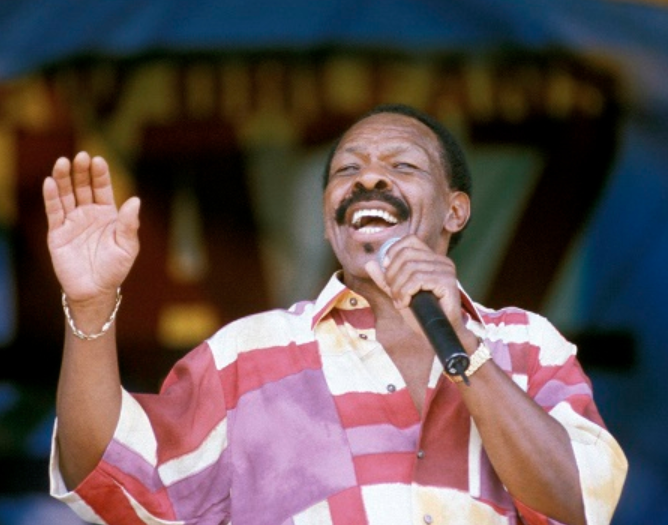 Music was the lifeblood of the youth culture when I was young. I came of age during the "Golden Age of Rock and Roll" and expanded my appreciation to other eras. I've been fortunate in that the profession I've chosen has enabled me to spend time with some of the icons of my youth. Muhammad Ali heads the list. But there have been many others, including some from the world of music.
Over the years, I've been privileged to meet Ella Fitzgerald, Harry Belafonte, Little Richard, Chubby Checker, Glen Campbell, Mary Travers, Ramsey Lewis, and others. I also spent time with Lloyd Price. Lloyd died in a longterm care facility in suburban New York on May 3 at age 88. A word of remembrance is in order.
Price was born in Louisiana in 1933 and grew up in the segregated American south. He was one of the early pioneers of rock and roll at a time when major radio stations in the United States wouldn't play rock and roll by Black recording artists. Nat King Cole and Johnny Mathis were given airtime. But "race music" was forbidden. That gave rise to a phenomenon known as the "white cover" version. A Black artist like Little Richard would write and record a song like Tutti Frutti that received limited exposure. Then Pat Boone or another white singer would release a "socially acceptable" version that might sell a million copies.
In the mid-1950s, a white disk jockey in New York named Alan Freed began playing "race music". The time was right. The Civil Rights Movement was gathering steam. In February 1959, for the first time ever, a rock and roll song sung by a Black recording artist became the best-selling "pop 45" in the nation. The singer was Lloyd Price.
In 1952 at age 19, Price had written and recorded a song called "Lawdy Miss Clawdy." In 1958, he updated and recorded a song called Stagger Lee that dated back to 1911. Stagger Lee rocketed to #1 on the Billboard charts in the United States. One year later, Price wrote and recorded Personality which became an international hit.
What does this have to do with boxing?
Price had appeared in small clubs after the release of Lawdy Miss Clawdy. As Stagger Lee rose to the top of the charts, he was booked into the Top Hat Lounge in Louisville, Kentucky. When he arrived at the club, a tall good-looking teenager was waiting outside for him.
"I was on tour," Price told me years later. "Ali was sixteen years old, sitting outside because he was underage and they wouldn't let him in. When I got to the lounge, this crazy kid rushed over, saying, 'Mr. Price, I'm Cassius Marcellus Clay; I'm the Golden Gloves Champion of Louisville, Kentucky; someday I'm gonna be heavyweight champion of the world; I love your music; and I'm gonna be famous like you.' I just looked at him, and said, 'Kid, you're dreaming.' But we got along. You couldn't help but like him. The Top Hat Lounge was a popular place, and each time I played there, I saw him. After a while, I started looking for him and bringing him in with me. He had all sorts of questions – about music and traveling, but mostly he wanted to know about girls. There were a lot of things he didn't know, and he asked me how to make out with girls. He was very sincere about it. I told him, 'Just be yourself, and the girls will like you.' Although as part of the lesson, I gave him a couple of dollars and said, 'Always have some money. That's the beginning of hanging out with the foxes.'"
Thus began a lifelong friendship.
"You have to remember what America was like at that time," Price explained later. "In parts of the country, I'm being booked into white clubs. I'm being booked to do white dances. But I can't stay at the white hotel and I have to go around to the back door if I want a sandwich. I went to some [Nation of Islam] meetings with Ali. For the first time in my life – as a grown man who was a star who had sold millions of records – I heard somebody saying, 'You are somebody.' The language gave you such a lift. You left feeling good about yourself. In the end, it wasn't my thing. But I can understand how Ali got hooked.
"That's how our friendship started," Lloyd continued. "Then, after he turned pro, he came to New York and stayed with me at my apartment several times. Right before he fought Doug Jones, I drove him around town to publicize the fight. That was my red Cadillac he was in."
Price was a savvy businessman. He kept the copyright to most of the songs he wrote and founded several record labels. He's also the man who introduced Ali to Don King.
"I used to go to Cleveland because my song-writing partner, Harold Logan, lived there," Lloyd reminisced. "I knew all the people Harold knew and, through him, I got friendly with Don. One day, I was over at Don's place in the kitchen talking about Muhammad. Don's daughter Debbie said, 'I want to meet him.' It was her birthday. She was about five. So I telephoned Muhammad and he sang Happy Birthday to her over the phone. Then Don got on and started talking. He was strictly a Cleveland man at the time. He didn't know anything about New York or Chicago or Los Angeles. And he was into numbers, not boxing. But that was the introduction. He and Ali got together – once I think it was – and then Don went to prison. But when he got out, you could see the wheels turning in his mind."
After King was released from prison, he prevailed upon Price to call Ali and ask if Muhammad would box in a charity exhibition to benefit the Forest City Hospital in Cleveland. Ali did it for free. History suggests that the primary financial beneficiary of the event was King, not the hospital. Later, Price was a key figure in orchestrating the Zaire 74 music festival in Kinshasa held in conjunction with the historic "Rumble in the Jungle" between Ali and George Foreman. And in 1980, he tried his best to talk Ali out of coming out of retirement to fight Larry Holmes.
"I kept thinking about a day I'd spent in New York with Ali and Joe Louis maybe ten years earlier," Price told me. "Joe had been with me because there was a little bird singing in my band who he liked a lot, and Ali and I had been friends for years. Somehow or other, we got together and they were talking, mostly about boxing. I was listening. They got along well that day, no tension of any kind between them. Ali asked, 'Joe, tell me something. What happens in the ring when you get old?' He was asking about Joe's fight against Rocky Marciano, when Joe was 37 years old with that bald spot in the middle of his head, when he got knocked through the ropes and was counted out. Joe said, 'Ali, let me tell you something. When I was young and wanted to throw a punch, I could throw it as fast as I wanted. But when I got old, my brain would tell me to do something and my arms just wouldn't do it.'"
"Don't fight Holmes," Price told Ali. "It's over. Father Time is calling. You've got to hear the bell."
"You don't know nothing about boxing and getting old," Ali retorted. "You're a singer, not a fighter."
Then Price told Ali a story about going out on a national tour in 1963. As a favor to a friend who was trying to break into the music business, he agreed to let one of the friend's groups open for him. The arrangement lasted until Price realized that the warm-up act was getting more applause than he was. So being a showman, he sent them packing with the request that his friend send him a different opening group.
"Who did you get rid of?" Ali asked.
"Some guys I'd never heard of before," Price told him. "Smokey Robinson and the Miracles. And the next opening act made me look even worse. The first night they were on, when they finished their set, there was such pandemonium that I told the band to take a ten-minute break before I went out so the audience could calm down and I wouldn't look bad by comparison."
"Who were they?"
"Three Black chicks called the Supremes."
Price then called his friend (who, of course, was Berry Gordy in the process of launching Motown records) and told him to stuff his groups where the sun didn't shine. "Just send me one guy to open," he instructed.
Whereupon Berry Gordy sent Marvin Gaye.
"And that was it," Price told Ali. "I said to myself, 'I don't know what these folks have. But whatever it is, I don't have it.' So I took myself off the road, bought a club in New York [that he called Turntable], and signed a fifteen-year contract to promote concerts for Motown in Manhattan. I heard the bell."
Over the years, I saw Lloyd maybe a dozen times. The most memorable of these occasions was a night when he and Ali were guests for dinner at my apartment. After dinner, I put an old LP of Lloyd Price's Greatest Hits on the turntable and we sang along. There were seven of us. Ali was beginning to have trouble speaking at that time in his life. But that night he sang louder than the rest of us.
The last time I saw Lloyd, he was well into his eighties, thinner than before and walking with a cane. But his voice was clear. There was a gleam in his eye. And his contagious laugh still filled the room. I'm grateful that I had the opportunity to know him.
Thomas Hauser's email address is thomashauserwriter@gmail.com. His most recent book – Staredown: Another Year Inside Boxing – was published by the University of Arkansas Press. In 2004, the Boxing Writers Association of America honored Hauser with the Nat Fleischer Award for career excellence in boxing journalism. In 2019, Hauser was selected for boxing's highest honor – induction into the International Boxing Hall of Fame.
Check out more boxing news on video at the Boxing Channel
To comment on this story in the Fight Forum CLICK HERE
Jake Paul vs Tommy Fury on Feb. 26 in a Potential Pay-Per-View Blockbuster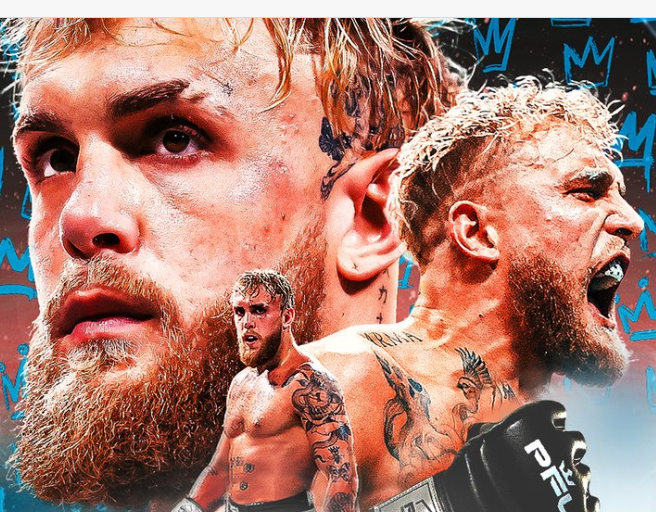 It's now official. The twice-postponed "grudge match" between Jake Paul and Tommy Fury will come to fruition on Sunday, Feb. 26, at Riyadh in the Kingdom of Saudi Arabia. An 8-rounder contested at a catch-weight of 185 pounds, the match and several supporting bouts will air in the U.S. on ESPN+ PPV at a cost of $49.99.
The hook for this promotion – a come-hither that will be hammered home incessantly in the coming weeks – is that Jake Paul will finally touch gloves with a legitimate professional boxer. Paul's previous opponents were a fellow YouTube influencer (AnEsonGib), a retired NBA player (Nate Robinson), and three former MMA champions: Ben Askren, Tyron Woodley, and Anderson Silva. He fought Woodley twice.
Tommy Fury, the half-brother of reigning WBC world heavyweight champion Tyson Fury, made his pro debut in December of 2018 in a four-round bout in his hometown of Manchester. He was two fights into his pro career when he became a contestant on the TV reality show "Love Island." An enormously popular show in Great Britain, especially among the coveted 18-34 demographic, "Love Island" was in its fifth season.
Fury was paired with supermodel Molly-Mae Hague with whom he finished second. They developed a great chemistry, on and off the set, became engaged, and purportedly welcomed a baby girl this week.
What about Tommy Fury the boxer? How legitimate is he?
Fury's record currently stands at 8-0 (4 KOs). His first opponent was a professional loser from Latvia whose current ledger reads 10-113-3. His next six opponents were a combined 4-73-2. Finally, in his last fight, which occurred in April of last year, he met an opponent with a good record, Poland's Daniel Bocianski, who was 10-1. But look closer and one discovers that all but one of Bocianski's 10 triumphs came against opponents with losing records. The exception was a 6-round decision over a fellow Pole whose record currently stands at 18-16-1 and who has been stopped 13 times.
Fury bloodied Bocianski and won a wide 6-round decision, but his performance was underwhelming. "Fury had the Hollywood teeth, tan, and diamante-colored shorts," wrote Chasinga Malata of the London Sun, "leaving only his performance without sheen and sparkle."
There is nothing in Tommy Fury's background, aside from his biological pedigree, to suggest that he has the tools to become a world-class boxer. If he were a member of the Three Stooges, he would be Shemp.
Jake Paul, by contrast, may actually be legit. Those in the know that have watched him train have come away impressed. It says here that Paul isn't moving up in class on Feb. 26; it's the other way around.
In the co-feature, Ilunga Makabu (29-2, 25 KOs) will make the third defense of his WBC world cruiserweight title against Badou Jack (27-3-3, 16 KOs). A Congolese-South African, Makabu is the older brother of heavyweight contender Martin Bakole. Jack, four years older than Makabu at age 39, formerly held world titles at 168 and 175 pounds.
Although Badou Jack was born in Sweden and keeps a home in Las Vegas where he has long been affiliated with the Mayweather Boxing Club, he will have the home field advantage in Saudi Arabia where he has cultivated a loyal following. A devout Muslim, Jack will be making his fourth straight start in the Persian Gulf Region. In his last outing, he outpointed Richard "Popeye" Rivera at Jeddah, winning a 10-round split decision.
To comment on this story in the Fight Forum CLICK HERE
Avila Perspective, Chap. 223: A Lively Weekend in SoCal with Three Fight Cards in Two Days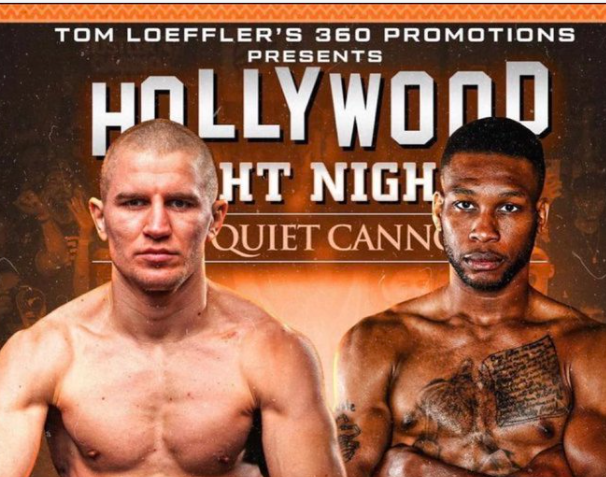 Big money prizefighting returns to the Los Angeles area with back-to-back shows. First, Serhii Bohachuk heads a 360 Promotions card on Friday and then Alexis Rocha is featured on Saturday in a Golden Boy Promotions production. And on the same day Riverside's Saul Rodriguez fights in his hometown.
Bohachuk, Rocha, and Rodriguez are aggressive big hitters.
Ukraine's Bohachuk seeks to regain footing in the super welterweight division. He was rapidly climbing up the ratings ladder when first he was defeated by Brandon Adams two years ago. And then the invasion of his home country Ukraine stalled him even more.
On Friday Jan. 27, at the Quiet Cannon in Montebello, Calif. Bohachuk (21-1, 21 KOs) meets Nathaniel Gallimore (22-6-1, 17 KOs) in the main event. UFC Fight Pass will stream the 360 Boxing Promotions card.
Few fighters are as well-liked outside of the prize ring as Bohachuk. Always amiable, he's one of the handful of fighters that always smiles. Inside the ring, he's a killer. No one leaves without someone getting knocked out.
Gallimore, 34, is no slouch. He has a knockout win over former world titlist Jeison Rosario and has battled almost all of the top super welterweights. He is a veteran and very crafty.
The Quiet Cannon venue is not very large, but it does have a patio and good food and drink. Most of the crowd ventures from all over Southern California to attend the fights at that venue. It gets packed.
Golden Boy in Inglewood
Welterweight contender Alexis Rocha headlines the Golden Boy Promotions card on Saturday, Jan. 28, at the brand new YouTube Theater in Inglewood, Calif. DAZN will stream the fight card.
Rocha (21-1, 13 KOs) faces George Ashie (33-5-1) in the main event set for 12 rounds. Finally, there is an opponent for the left-handed fighter from Santa Ana. It didn't look like he was going to fight after opponent after opponent fell out for one reason or another.
"You have to be ready for anybody they put in front of you. If it's you or George Ashie, I have to prepare for it. I have to focus on what I can do," said Rocha.
Others on the card include super middleweight Bektemir Melikuziev (10-1) vs Ulises Sierra (17-2-2) set for 10 rounds. Also, good looking lightweight prospect Floyd Schofield (12-0, 10 KOs) meets Alberto Mercado (17-4-1).
Schofield fights out of Austin, Texas and looks like someone to watch.
Doors open at 3 p.m.
Neno Returns in San Bernardino        
Garcia Promotions stages a boxing card on Saturday Jan. 28, at the Club Event Center in San Bernardino. Garcia Promotions is associated with trainer Robert Garcia and family whose training compound is located in nearby Riverside.
A primarily local fight card featuring all fighters from Garcia's gym will be performing.
Headlining is Saul "Neno" Rodriguez out of Riverside, California.
It's been nearly three years since Rodriguez (24-1-1, 18 KOs) last fought and he faces Mexico's Juan Meza Angulo (6-1, 3 KOs) in the co-main event.
At one time Rodriguez was a big fan favorite because of his fast work and knockout ability. Once he got to the top plateau he ran into another knockout puncher in Miguel Angel Gonzalez and lost by stoppage.
Prizefighting is a tricky road. One loss can mean difficulty in finding a big-time promoter or it can mean discovering what you need to do to re-establish your skills. A fighter can go the road of Kermit "The Killer" Cintron and find out other ways to win without a kill-or be-killed style. Or they can travel the road of Marco Antonio Barrera who was knocked out by Junior Jones but adapted a more boxer-puncher style that allowed him to defeat Erik Morales twice and Prince Naseem Hamed.
Rodriguez, 29, still has time to make a good run for a title bid. It all starts on Saturday.
Others on the Garcia Promotions card are fighters who are part of trainer Garcia's stable including Gabriel Muratalla, Leonardo Ruiz, Jose Rodriguez and others.
Doors open at 4 p.m. with amateurs opening the boxing program.
Fights to Watch
Fri. UFC Fight Pass 7 p.m. Serhii Bohachuk (21-1) vs Nathaniel Gallimore (22-6-1).
Sat. ESPN+ 11:30 a.m. Artur Beterbiev (18-0) vs Anthony Yarde (23-2).
Sat. DAZN  5 p.m. Alexis Rocha (21-1) vs George Ashie (33-5-1).
To comment on this story in the Fight Forum CLICK HERE
Artur Beterbiev: "I'd prefer to fight Bivol because he has the one thing I need"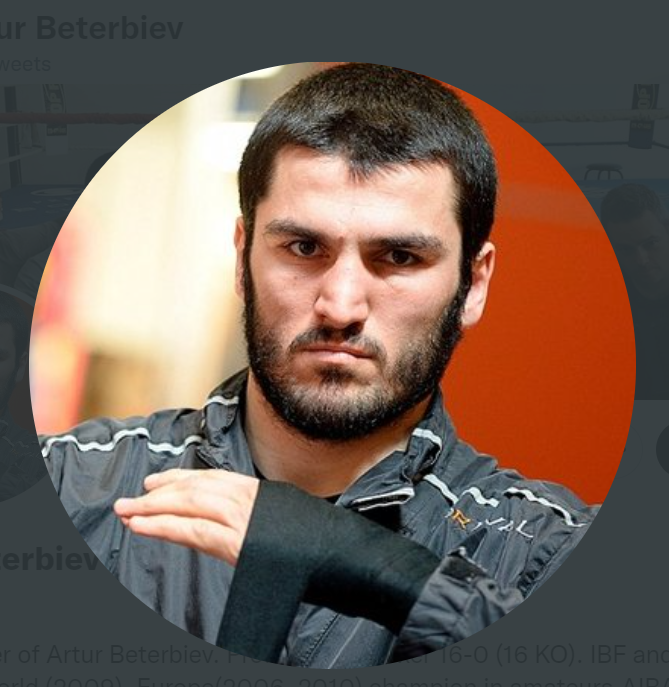 Russian Artur Beterbiev, triple champion of the 175-pound division, is the only current world champion who, thanks to the enormous power he wields in his fists, has won all his fights inside the distance.
Beterbiev has 18 victories by way of chloroform since he debuted as a professional fighter in June 2013 when he anesthetized retired American, Christian Cruz, in the tenth round at the Bell Center in Montreal where Beterbiev currently resides.
Beterbiev, who turned thirty-eight last Saturday, will defend his WBC, IBF, and WBO titles against Brit Anthony "The Beast from the East" Yarde (23-2, 22 KOs) on Saturday, January 28th at the OVO Arena in London.
Beterbiev obtained the WBO belt on June 18th this past year when he defeated American Joe Smith (28-4, 22 KOs) in the second round at Madison Square Garden. This was Smith's second defense of the belt.
Earlier, in November 2017, Beterbiev won the vacant IBF belt after defeating German Enrico Koelling (28-5, 9 KOs) by knockout in the twelfth round in Fresno, California.
Two years later, Beterbiev seized the WBC belt from Ukrainian Oleksandr Gvozdyk (17-1, 14 KOs) in Philadelphia. Three knockdowns in the tenth round forced referee Gary Rosato to stop the lopsided bout with 11 seconds remaining in the round.  Beterbiev maintains that although his intention is to win each fight, in no way does he want to harm his rival and that his greatest wish is for both of them to leave the ring healthy.
Referring to his upcoming matchup, Beterbiev told BoxingScene that "after the fight, I just hope he (Yarde) is okay."
He acknowledged that he does not know much about the British boxer, although he has watched several of his fights: "He's a good fighter, has good experience as a professional and he's a boxer. He's dangerous so I have to prepare for this fight like I always do."
Beterbiev said that his main motivation is to successfully defend the three belts he owns and that is why he will try to be one hundred percent ready and then it will be evident who is the better fighter.
Regarding his knockout streak, Beterbiev emphatically denied that he enjoys knocking out his opponents: "No. There's no pleasure in it. I just hope everything is OK with them. I just want to do good boxing, not hit people."
Beterbiev smiles enigmatically and stares at the horizon when they ask him to what he attributes the strength of his fists to. "I know for sure, 1000 percent, that the secret to my power is somewhere in my boxing gym but I don't know exactly where," he adds. "I don't know which exercise or bag gave me this secret. I don't know where it comes from. I wasn't always like this either, it has come from working every day. But really my dream is to be a good boxer one day."
Aside from the upcoming fight with Yarde, Beterbiev acknowledges in each interview that his goal is to be the undisputed champion of the division, which means facing (and defeating) the undefeated Russian Dmitry Bivol (21-0, 11 KOs), who holds the WBA light heavyweight super championship belt.
"I need Bivol," Beterbiev admits. "I'd prefer to fight Bivol because he has the one thing I need. I hope I fight him in 2023 but the hold-up is not from my side, it's from their side. In the last three years he always says he will fight me next but in this time we've done unification fights against Oleksandr Gvozdyk and Joe Smith. We've done that whereas he has just been talking about it.
Beterbiev recalled that he was with Bivol on the Russian national team where they were amateurs. "I knew him then, but he is younger than me. We haven't talked for 10 years now. He was 75kg back then, too small for me. We were never friends."
Article submitted by Jorge Juan Alvarez in Spanish.
 Please note any adjustments made were for clarification purposes and any errors in translation were unintentional.
To comment on this story in the Fight Forum CLICK HERE