Should a Boxer be Forced to Retire When He Reaches a Certain Age?: A New TSS Survey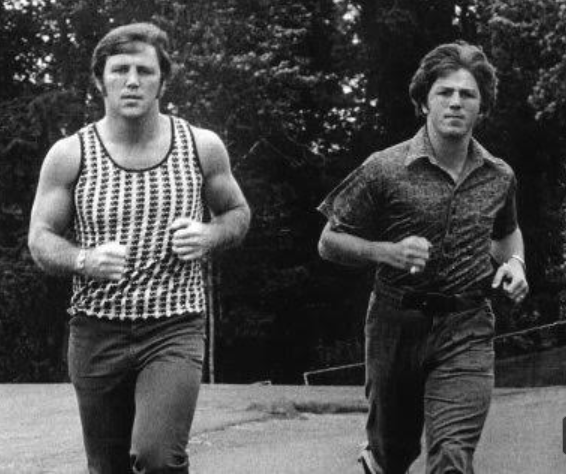 Tris Dixon's new book, "Damage: The Untold Story of Brain Trauma in Boxing," has stirred up considerable conversation among boxing people. In this vein, the survey question this time was whether a professional boxer should be forced to retire when he or she reaches a certain age? Here is what over 40 respondents said. They are listed in alphabetical order.
Jeff Bumpus — former fighter; writer: No. It's the only thing that some people have. It's a way of making a living in a dishonest game. Take that away from a person who can do nothing else and you create a problem where none existed before. He probably will be dead before brain injuries do their work.
Steve Canton — writer, author and head of Florida Boxing Hall of Fame: I don't believe a boxer should be forced to retire at a certain age because each fighter is different and ages differently. The rigors of the sport affect each fighter differently. Rather than a certain age, perhaps medical testing should be the deciding factor.
Michael Culbert — former boxer: Every fighter is different. If a fighter can pass the proper physical exams, he or she should be allowed to box. Especially important are CAT scans and MRI's on the brain for older boxers.
Jill Diamond — WBC International Secretary and Global Chair, WBC Cares:  Physiology differs. A person can be young and sustain enough punches to cause TBI years down the road, or be the kind of fighter that rarely gets hit, has fewer fights, or has a stronger neck and skull, etc. Until there are accurate tests to determine long term damage, I would rather see consistent, uniform and thorough testing rather than age.
Matt Farrago — former boxer and founder of Ring 10: Forced to retire? Absolutely not unless he or she is showing clear signs of serious or permanent damage. No two people are the same. Each fighter handles punches and damage differently. Plus, this is their livelihood. This is how they make a living or hope to. Who gets to make that call and how can the fighter be compensated for by a forced early retirement? A UNION has to formed.
Rick Farris — writer, former fighter, and head of West Coast Boxing Hall of Fame: I have strong feelings about "over age" boxers being licensed to fight. Those for it cite a few examples such as George Foreman to support their theory. Those against bring more credible evidence to support the risks involved. Trying to pick a specific age for mandatory retirement is difficult because all boxers age differently. I'm not going to get involved in this because it will not change one thing.
Bernard Fernandez – journalist, author, 2020 IBHOF inductee: Setting an arbitrary retirement age for boxers is not the answer to eliminating or even significantly reducing the possibility of traumatic brain injuries. Meldrick Taylor's cognitive decline was beginning to be evident at 26; Bernard Hopkins still was mentally sharp after his final bout, when he was nearly 52. Not all fighters, or their brains, fit easy categorization. State commissions and physicians can only go so far in making assessments of any individual's fitness for continuing in a hard profession.
Michael Finn — former fighter and president of RING 4: A boxer's right to participate in the sport should be terminated when mental or physical defects are noticed in the person in question. The decision should be rendered by an independent medical staff.
Jeffrey Freeman (aka KO Digest), TSS writer: Of course not. Stop the sanctimonious wailing. Boxing is the hurt business. Under a proposal such as this it's hard to see how George Foreman would ever get his triumphant last laugh at 45. Unless the age limit is 65, no.
Clarence George – writer, boxing historian: Wear and tear trumps age. Medical exams should be more regular and rigorous, and the doctor's determination should be universally accepted by boxing commissions. It's not unreasonable for the boxer to request a second opinion. If there's medical agreement, however, that should be the end of the matter. If there isn't, a third doctor's opinion should be sought, in which case it would come down to a split decision one way or the other.
Dr. Margaret Goodman: — neurologist, author, former ringside physician, chairperson of VADA, 2021 IBHOF inductee:  "Age is just a number" and cannot be the sole factor. The timing of a fighter's retirement should be multifactorial. "Ring age" is much more important—number of rounds a fighter has endured–including in the amateurs, stoppage losses and most importantly a yearly evaluation. Too few commissions are willing to deny a fighter a license and so they rely upon passing tests. It's frustrating, often expensive and time consuming when determining if a fighter's license should be denied, but to me, the most important role a commission has is determining fitness to box.  More often than not a commission doesn't need costly testing to make that determination, but legal challenges often weigh in their determination. If we look at CTE autopsies–some of those individuals only had exposure when they were teens or college age….and may have had subconcussive blows–which may be of more significance than concussion itself. I agree that boxing is a young person's sport, but that doesn't mean we don't include it—it means we have to look at the entire picture.
Randy Gordon — former New York Athletic Commission chairman, host of "At the Fights" on Sirius Radio, historian, writer: Part of me says there should be a mandatory retirement while another part says everyone is as different as a fingerprint. If the retirement age in boxing was, say  38, that would eliminate such men as Mayweather, Foreman,  Holyfield, Luis "King Kong" Ortiz, etc from competing. Some fighters are damaged goods in their early 30's, while others (like Mayweather and Pacquiao) are still going strong in their early 40's. With some fighters, obvious physical deterioration is noticeable in their 20's. There should not be a mandatory retirement age, but rather, a commission or medical review board to handle each case individually
Allan Green — multiple world title challenger: No, as long as his or her health is intact they should be allowed to compete.
Lee Groves — historian, writer, author, CompuBox wizard and podcast panelist:  I don't agree with a mandatory blanket age. We all are built differently and we all have different capabilities. Some fighters burn out by their mid-20s while others, like Foreman, Hopkins, Pacquiao, Mayweather, GGG and many more, can still compete well at a high level at an advanced age. What if Eder Jofre retired for good after his second fight with Harada? We then wouldn't have seen one of the most remarkable comebacks in history — 25 fights, 25 wins and a second world title in a higher weight class at the age of 37. Medical and ring results and not an arbitrarily determined age should determine when a fighter should retire.
Henry Hascup — president of the New Jersey Boxing Hall of Fame, RING 8 official, and noted historian: No! Fighters grow old at different times. Fighters like George Foreman, Bernard Hopkins and Archie Moore were still competing at a high level well into their 40's. While others like Terry McGovern, Tami Mauriello and Artie Levine were done by their mid-20's! Styles play a big part as well; boxers usually last longer than sluggers.
Bruce Kielty — professional boxing booking agent:  Federal laws would prevail if an arbitrary age was chosen. The Chief Ringside Inspector should be qualified enough to determine if a boxer is unable to safely compete and his/her license be revoked. The boxer could then challenge the matter in a court of law, if desired.
*********
I am an old man. I just happen to be an old man that can fight. — Bernard Hopkins
*********
Dr. Stuart Kirschenbaum – former head of the Michigan Boxing Commission: Age is not the problem…it is how many miles are on the car. Boxers start too young as amateurs when the brain and skull is not fully developed. Professionals can be placed on medical suspensions but be allowed in unregulated gyms to spar. In baseball a manager counts pitches not to ruin an arm, but in boxing it's not the number of fights but the number of rounds in the gym and bouts that accumulatively cook in the crock pot for a serving of brain trauma.
Jim Lampley – linchpin of the legendary HBO Boxing announcing team, 2015 IBHOF inductee: Age is the wrong criterion for evaluation of a fighter's pathology because just as styles make fights, styles identify careers. A gifted 37-year-old defender/counterpuncher is one thing, a gifted 37-year-old puncher/warrior is something entirely different. I am not sure what criterion I would suggest for this other than age, but I know for sure that age isn't it.
Arne Lang — TSS editor-in-chief, author, historian: If I ran a state boxing commission, I would convene a panel and charge them with developing a formula for establishing a line in the sand — a boundary beyond which no boxer would be licensed in my jurisdiction. Yes, I know that's just passing the buck, but so be it. And by the way, Evander Holyfield doesn't need to be taking any more punches to the head, not even punches from oversized gloves in a glorified sparring session, and shame on anyone that would abet it.
Ron Lipton — former police official, veteran pro referee, former fighter, boxing writer and historian, inducted into both the NJ and NY State Boxing Halls of Fame: The sole determining factor is the physical and medical determination by the respective Boxing Commission's medical staff once they have been  provided with the results of an MRI, cat scan, thorough blood workup, physical tests and exams involving reflexes, eye sight, hearing, cardio vascular fitness and the history of the individual applying for the boxing license. When approaching 50 years of age, prudent judgment is required. Some boxers are too old at 35, others can still fight at 50.
Paul Magno — boxing writer, author: No mandatory retirement age. All fighters are different and travel different career paths. Forcing retirement would've robbed us of Bernard Hopkins' post-40 run as well as the late career exploits of Pacquiao, Mayweather, Marquez, etc. There should be, however, an oversight committee of experts and fight-knowledgeable physicians deciding, on a case by case basis, whether fighters should still be competing. But that opens up the question of how we could do something like that and enforce the committee's decisions. As long as boxing continues to be a regulatory mess, fighters will continue to box under varying degrees of risk.
Don Majewski — historian and official of RING 8: I suppose a question of an individual's right comes into play here. Different people age in different ways. On the whole humans are growing larger and living longer as to boxing; Wilfredo Benitez was finished at 25 and is near catatonic today at age 63 while Archie Moore did not win his world title until he was 36 – and held it for nine years and lived, relatively healthy, to 82 years of age. On the whole — as we are talking about a commercial enterprise (professional boxing) where the person (the boxer) is the commodity — I do not believe that any boxer who has not made it by age 40 should continue to fight. I would say that 90% of the professional boxers I've known past the age of 65 have had brain damage
Adeyinka Makinde – U.K. barrister, author, and contributor to the Cambridge Companion to Boxing: Boxers should not be forced to retire at a particular age. But boxing commissions should strictly enforce retirement based on comprehensive physical surveys with particular emphasis on the condition of a boxer's brain and eyes. There would need to be a determined level of national and international co-operation over this. The quality of the fighter's life after what is a limited time span of a career should be paramount notwithstanding the romantic tales of the likes of Joe Frazier and Gypsy Joe Harris, both of whom apparently fought half-blinded.
Robert Mladinich — former NYC police official, boxer, writer, author, actor, commentator, and God only knows what else: In the early 1980s, heavyweight Dave Zyglewicz sued the NYS Athletic Commission to be allowed to make a comeback at 38. Today he would be considered a spring chicken. To protect fighters from themselves, there could be individual medical evaluations after a certain age or amount of fights with strict criteria. One size does not fit all in life or in sports so putting an age limit on boxers would be well-intentioned but unfair.
************
                     Retirement should be multifactorial — Dr. Margaret Goodman
                                                  ************
Gordon Marino – philosophy professor emeritus, Wall Street Journal boxing writer, trainer: Seems like a good idea to me despite the exceptions. My wife is a neuroscientist and work some with the professional fighters brain health study. The fact is as we age our brains shrink and there's more room for them to be slammed against our skull or at least that's how I understand part of the problem. Still, so many people who fight on into middle age are just doing it because they're broke and they're getting hurt.
David Martinez — writer and historian: I have always contended that NOBODY beats father time. I would be in favor of a specific age limit for professional boxers to retire, that has nothing to do with the amount of fights in one's career. These days we are subject to retired boxers in participation with something called an "exhibition" … as said in a circus "ladies and gentlemen – let the show begin" and I can't wait – what's next – dancing elephants?
Layla McCarter – active boxer, world champion in multiple weight divisions: Definitely not. Age is not the factor unless they have slowed considerably and are taking damage. Everyone is different.
Diego Morilla — The Ring en Español/RingTV.co: The issue of  forcing retirement due to age or neurological damage is touchy and goes straight to the heart of boxing as a viable human activity. But the debate, to me, can be summarized in a simple question: are the proponents of this forceful ban or retirement willing to do the same for every human activity that implies irreparable physical or neurological damage? Are they rallying people in coal mines, chemical plants, virus-infested intensive care units or risky demolition or construction sites to leave those life-threatening, low-paying jobs because of the danger they face each day? As long as a person is free to earn a living legally and honestly, he or she is free to put his body at risk. And no other human activity exposes the hypocrisy of those who pretend to know how to judge other people's exposure to harm better than boxing. Hence the occasional (and always futile) calls for its demise.
Joe Pasquale – elite boxing judge: As in any sport it is about condition, not age. Too many stoppages, injuries and concussions would make it a licensing issue for the Boxing Commission. Otherwise, retirement would be a personal choice.
Russell Peltz – legendary Philadelphia boxing promoter, 2004 IBHOF inductee: Not at all. Look at Hopkins. If they can pass all required post-40 medicals, why not let them fight?
Cliff Rold — writer, editor: No. Mandatory retirement age has never made sense. Fighters age differently.
Fred Romano — historian, author: I am not in favor of mandatory retirement. What we need are state commissions which are not unduly influenced by political or financial factors and that are supported by a sound medical review of potential participants.
Dana Rosenblatt — former middleweight champion of the world, motivational speaker, commentator: All fighters have physical differences that make them more or less susceptible to brain injury. Arbitrary age restrictions will not hurt a fighter's chance of living a quality life after boxing. However, tell George Foreman that he can't fight anymore at the moment he knocked out Michael Moorer and you not only rob him but also the world of true greatness and inspiration.
Ted Sares: TSS writer and historian:  For me, Dr. Bennet Omalu made the CTE breakthrough in football and Dr. Ann McKee connected football to boxing with her study of Paul Pender. Faced with massive legal action, football started to take responsibility. Boxing, however, continues to largely ignore the issues. One way (and there are others) to break through this denial is to establish a zero-tolerance age limit. Make it 40 or 42 or 45, but just do it.
Iceman John Scully — former fighter, elite trainer: Every fighter is completely different. Literally completely different biological forms. You have to go on an individual basis. If forced retirement was in effect, Bernard Hopkins would never have added to his legacy as he did and would never have been a world champion at a seriously advanced age for a boxer and Willie Pep wouldn't have 229 professional victories. Fighters are all completely different physically and biologically and must be treated and dealt with accordingly.
Peter Silkov – British boxing writer, artist, founder of The Boxing Glove: Boxers should not be retired due to biological age but on a performance and health related system. We all know the fighters who have carried on fighting when they are already slurring or showing stark decline in the ring. Often it has nothing to do with biological age, more the mileage travelled inside the ring. Benitez should have been retired at 24 while Archie Moore and Bernard Hopkins were winning world titles in their late 30s and 40s. We have to stop fighters like Danny Williams. It's all too obvious who needs to be retired for their own safety.
Mike Silver — author, writer and eminent boxing historian: Glad you are bringing attention to this important book. Focusing on age misses the point and diverts attention away from the main problem. There are some fighters who should be retired at 19 or 20. There are too many other factors to consider. No one should be allowed near a ring until they've read this book.
Alan Swyer — associated with the West Coast Boxing Hall of Fame, movie producer (Boxeo, etc): Though age is certainly a factor, in a period when boxers have far fewer fights than before, imposing retirement at a certain age seems like a half-hearted solution. Think about the great Sugar Ray Robinson, who had thirteen fights in 1965 alone — and fought until he was 44 had no brain trauma. In contrast, Ferdie Pacheco told me that in Ali's case the issue was not age, but the early signs of Parkinson's. What we need is better coaching plus far better medical attention.
Bruce Trampler – Top Rank matchmaker, screenwriter, blogger, 2010 IBHOF inductee: It was considered remarkable that Jersey Joe Walcott was heavyweight champ at 38. Athletes age better today (Brady, Foreman, Hopkins,  Pujols, etc.) so there should be no age limit in boxing. However, fighters should be analyzed on an individual basis, from amateurs who have been getting hit in the head since age 10 to the sport's senior citizens. I once asked a neurologist when brain damage showed during an exam, and his reply was "When it's too late." Kelcie Banks, a U.S. Olympian in 1988 at age 23, seemed damaged goods neurologically just four years later. He was a beautiful kid and was sadly allowed to fight on, struggling against very low-level opposition. Many top boxers now fight safely and competitively well into their late 30s and even beyond. We would never automatically say anyone over 75 should not drive, and boxers of any age should be examined separately before being licensed. I saw Jerry Quarry and Terry Norris pass physicals well past their "sell by" date, yet they were rejected for a license, as Kelcie Banks finally was, too. Amen.
Harold Weston Jr. — popular middleweight contender of the 1970s and member of NY State Boxing Hall of Fame: I have discussed this with many doctors and I have been in the ring with great boxers who are not doing well today. Some have passed. Boxing and football are sports in which anything can happen. If you engage with the best, you will get hit "hard."
Gary "Digital" Williams — voice of Boxing on the Beltway: I'm not sure if it should be a certain age more than a certain condition. There is a boxer I know in his 40's who is still competing well. But if the condition is bad, that boxer shouldn't be competing.
Tim Witherspoon — former two-time heavyweight champion of the world: Yes, boxers should be forced to retire if they get too old. It's just too much for the brain to handle. I also think there should be some test-taking to see if a boxer has brain damage. Safety should be the number one priority and also a boxing Union.
Peter Wood — former fighter, writer and author: No, he or she should not be forced to retire. Boxing should remain what it is—an outlaw sport for rugged individuals and risky iconoclasts. Good question.
Observations: Only four respondents (including yours truly) went for an age restriction. The overwhelming consensus can be summed up in three words: "everyone is different." Clarence George's response is especially well-stated and covers the bases nicely.
In summary and based on this survey, the issue is not age. It's the punishment a fighter has taken and the damage it has done.
What do you think?
Pictured: The Quarry brothers, Jerry and Mike.
Ted Sares enjoys researching and writing about boxing. He also competes as a powerlifter in the 80-85-class. He can be reached at tedsares@roadrunner.com
To comment on this story in the Fight Forum CLICK HERE
Regis Prograis and Fabio Wardley Excelled on the last Saturday of November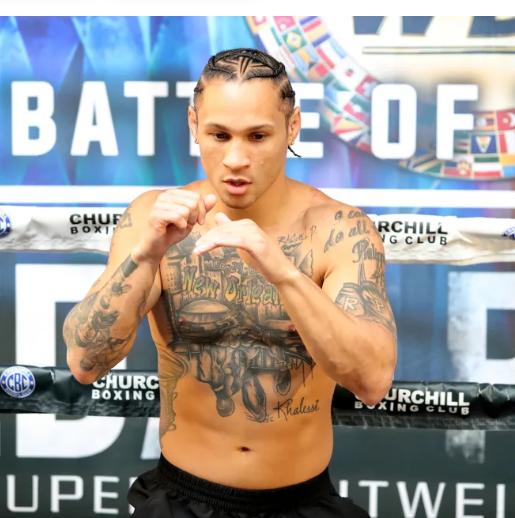 Two fighters at different stages of development – Regis Prograis and Fabio Wardley – made great gains this past weekend. Prograis, a junior welterweight, was already recognized as one of the top fighters in his weight class, but had become something of a forgotten man. Wardley stepped up in class and collapsed Nathan Gorman in the third round, registering his fourteenth straight knockout.
Prograis got a lot of ink as he was climbing the ladder, partly because of his back story. Uprooted from New Orleans by Hurricane Katrina — the awful storm demolished his family's home — Prograis found refuge in Houston but his tie to the city of his birth remained strong. The tattoos that cover his chest pay homage to NOLA, the city where he spent the first sixteen years of his life.
Then there was that colorful nickname, Rougarou, a mythical creature in Cajun folklore, similar to a werewolf. In a sport littered with hackneyed nicknames, Prograis had one that stood out from the pack.
Of course, boxing writers would not have become enamored of him if he wasn't also charismatic inside the ropes. "Prograis is a true rarity in boxing, a pressure fighting southpaw who slips and parries punches while moving forward in a patiently destructive way that might even make the great Roberto Duran feel proud," wrote Kelsey McCarson in an article that appeared on these pages.
This story ran as Prograis was preparing for his first world title fight, a match with Kiryl Relikh for the WBA 140-pound belt. Prograis won every round before stopping Relikh in the sixth. In the process, Rougarou became the first New Orleans fighter to win a major world title since Willie Pastrano controversially out-pointed Harold Johnson in 1963.
Prograis vs. Relikh was also a semifinal contest in the 140-pound division of the World Boxing Super Series, an 8-man invitational tournament. It boosted Prograis into a match with IBF belt-holder Josh Taylor, an undefeated Scotsman. They met in London on Oct. 20, 2019.
Heading into this match, there was a raging debate about whether Prograis belonged on the pound-for-pound list. That talk quieted after Taylor won a majority decision in a bruising skirmish so spirited it was named the TSS Fight of the Year.
After this tiff, Prograis receded into the shadows. His last three fights preceding his match this past Saturday with Jose Zepeda were against Juan Heraldez, Ivan Redkach, and Tyrone McKenna, none of whom offered much in the way of name recognition.
The fight with Heraldez was buried on a show anchored by a match between Gervonta "Tank" Davis and Leo Santa Cruz. His match with the uninspired Redkach played second fiddle to a fight between youtuber Jake Paul and Ben Askren. He fought Northern Ireland's McKenna on a card in Dubai that got very little attention in the United States.
Prograis was favored to defeat Jose Zepeda when they met this past Saturday at a sports park in the Los Angeles County city of Carson, but Zepeda, an LA-area native, represented his strongest test since he went overseas to fight Josh Taylor. Zepeda's only losses had come on the road in title fights with Terry Flanagan and Jose Carlos Ramirez. He dislocated his shoulder against Flanagan, forcing him to retire after two frames, and lost a majority decision to Ramirez in Fresno where Ramirez had a big following. His 35-2 (27) record included a stoppage of Ivan Baranchyk in a wild slugfest at the MGM Bubble in Las Vegas, a runaway pick for the 2020 Fight of the Year.
Zepeda edged the first round, a feeling-out round for Prograis, and held his own in round two, but from that point on until the fight was stopped in the 11th round, it was all Prograis. Indeed, his performance called to mind Vasiliy Lomachenko on one of Lomachenko's best nights.
The 140-pound weight class is top-heavy with talent. In addition to Prograis, Taylor, and Ramirez, there's Teofino Lopez plus Gervonta Davis and Devin Haney, both of whom appear poised to move up in weight. Prograis wants a rematch with Taylor, but the best guess is that he will fight Ramirez next. Regardless, he has emerged from the shadows at age 33 and figures to finally cash in on his immense talent.
Wardley
Fabio Wardley's bout this past Saturday in London with Nathan Gorman attracted more buzz than the main event (Dillian Whyte vs Jermaine Franklin) and delivered more entertainment, notwithstanding the fact that it lasted less than three full rounds.
Wardley, who turns 28 next month, hails from the historic English port city of Ipswich, near the North Sea. He was 14-0 heading in and had stopped his last 13 opponents, but there were a lot of doubts about him. His amateur experience, as it were, consisted of only four white-collar bouts and as a pro he had answered the bell for only 35 rounds. Gorman, Tyson Fury's cousin, had come up short in his first crossroads fight, getting blitzed by former amateur rival Daniel Dubois, but that was his only setback in 20 pro fights.
Gorman had all the best of it in the opening round, repeatedly finding a home for his right uppercut, and in the second frame he busted Wardley's nose wide open. But the site of his own blood emboldened the Ipswich man who decked Gorman twice before the round was over and then, in the next frame, decked Gorman again, bringing forth the white towel from Gorman's corner.
Fabio Wardley, who carried 240 pounds on his six-foot-five frame, remains very much a work in progress – foremost, he needs to tighten up his defense – but with the victory he claimed the British heavyweight title vacated by Joe Joyce and stamped himself as arguably the best of the next generation of British heavyweights.
To that list one can add the name of Johnny Fisher, the Rumford Bull, who is built along the same lines as Wardley. A hot ticket-seller with a rugby background, Fisher, 7-0 (6 KOs) is also very much a work in progress, but a fight between him and Wardley, even at this juncture of their young careers, would be a box-office bonanza.
Regis Prograis photo credit: Tom Hogan / Hogan photos
Arne K. Lang's latest book, titled "George Dixon, Terry McGovern and the Culture of Boxing in America, 1890-1910," has rolled off the press. Published by McFarland, the book can be ordered directly from the publisher (https://mcfarlandbooks.com/product/clash-of-the-little-giants) or via Amazon.
To comment on this story in the Fight Forum CLICK HERE
Ian Thomsen Recalls His Days with Buster Douglas Before Buster 'Shocked the World'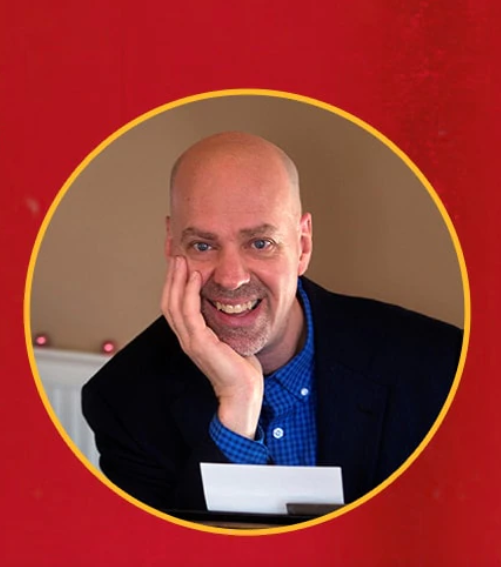 Mike Tyson's reign of terror in the heavyweight division began on March 6, 1985 at the Plaza Convention Center in Albany, New York, when he flattened Hector Mercedes in one round and it concluded for all intents and purposes on February 11, 1990 at the Tokyo Dome in Japan when James "Buster" Douglas stunned the boxing world by knocking him out in the tenth round, scooping up the World Boxing Association, World Boxing Council and International Boxing Federation titles in the process.
Several weeks before the bout in which odds-makers had established "Iron Mike" as a 42-1 betting favorite, sportswriter Ian Thomsen spent time with Douglas in his hometown. The result was an insightful feature in the short-lived National Sports Daily that appeared in the February 9-10 issue and ran four pages.
On the cover and at the bottom of the newspaper, this teaser appeared: "Buster: Big Talk, Little Chance" and the subhead said "Tyson's Saturday Opponent Confident Of Upset."
The headline above the story blared: "All Alone With Mike Tyson" and the subhead stated: "Alone, Except For Jesus Christ And Woody Hayes And Even They Might Not Be Able To Help."
"I was with The National Sports Daily [1989 through 1991] and they had four of us doing long stories. They called them the main event and they were take outs. They wanted me to go out to Columbus, Ohio, and spend a week up there and get to know him and let people know who he was before he submitted to what everybody figured would be a loss," explained Thomsen who came to "The National" from the Boston Globe. He subsequently worked for the International Herald Tribune (1992-1997) and was with Sports Illustrated from 1998 until 2014 where he covered the NBA and wrote the first story on Kobe Bryant for the magazine.
Given Tyson had a 37-fight winning streak and had stopped 23 of his victims within the first two rounds, few gave Douglas any chance of coming away with a victory.
"I didn't go to Japan for the fight, I just spent the time with Buster," Thomsen said. "There is a story that when [Associated Press boxing writer] Ed Schuyler was filling the form for security at the airport and he said it was a business appointment, they asked how long he was going to be there and he said about ninety seconds. That's what everybody thought."
Thomsen, who currently works for news.northeastern.edu, a website that covers Northeastern University in Boston where he has been a multimedia reporter since 2018 writing on all subjects involving Northeastern happenings and interviewing university experts for their opinions on national and global events, said the set-up for Douglas wasn't filled with glitz and fanfare, but there was a sense of confidence within the camp.
"When I went out there I didn't know a thing about Buster. I remember my first day there I went out that night and went to the training ground and he was at a health club in Columbus and they roped off a corner of the health club so all these people are there after work," he said. "Behind a curtain in the health club there was a ring set up for Buster and the only people I remember being there were his manager John Johnson, his uncle and trainer, J.D. McCauley and another trainer [John Russell], who helped him out."
Johnson was a former assistant football coach at Ohio State University during the time head coach Woody Hayes patrolled the sideline. In many ways, Hayes, who passed away in March 1987 at 74, was a mentor and an inspiration to Johnson.
Thomsen, a Northwestern University journalism graduate who penned the 2018 book "The Soul Of Basketball: The Epic Showdown Between LeBron, Kobe, Doc, And Dirk That Saved The NBA," said the more time he spent at the camp, the more he could see Douglas feeling at ease.
Still, there's always that bit of doubt because of what Tyson had accomplished.
"And you're watching him work out and you're saying to yourself, 'this guy is going to beat Mike Tyson?' It was such a small production," Thomsen remembered.
That aside, there was a real belief in the camp that Tyson was going to have his hands full.
"He [Buster] thought he was going to win and John Johnson thought he was going to win but doesn't every fighter think he's going to win?" Thomsen said.
Tyson seemed indestructible at this juncture of his career and it was almost inconceivable that he would lose.
"You watch Tyson's fights and you see what happens to them [his opponents]. Buster was going to take on a great challenge and the more I got to know him, the more you had to admire him," Thomsen said of Douglas.
Boxing was in his DNA, Thomsen pointed out.
"His dad [William "Dynamite" Douglas] was an ex-fighter and a really tough guy and was hard on Buster," he noted. "It was one of those troubled relationships that you're never good enough. It was an impossible standard to live up to."
The elder Douglas, who posted a 42-16-1 professional ring record with 32 knockouts, was a contender in the middleweight and light heavyweight divisions.
Father and son were vastly different according to Thomsen.
"Buster was a more gentle guy than his father. That was clear from spending time with both of them," he pointed out. "His mother [Lula Pearl] was a wonderful person and spoke highly of everybody. You could see how important she was in his life. After I left she died [at age 46 from a stroke] about a week before the fight. Obviously there were questions of whether Buster would fight."
Though Thomsen wasn't certain of the outcome, he felt Douglas was sincere and hard-working. "Maybe if I hadn't spent any time with him I would have dismissed him as another guy that's going to get killed by Mike Tyson, but when you spend a week there and you see what it's all about and everything he's overcome and the fact that he's put in this position, instead of writing a story dismissing him or making fun of him, you want to convey a sense of respect for him," he said.
It seems Douglas and his handlers were impressed by Thomsen's feature because after the victory, he was asked to join them in Sin City.
"It meant something to him. That's why I was invited to be part of the group after he beat Tyson," he said. "I flew out to Las Vegas in Steve Wynn's private jet."
Thomsen said Tyson's loss that night was the beginning of the end for the one-time Brooklyn bad boy.
"Tyson was not as technically sound a fighter as he had been before," he said. "When Tyson lost he was a global figure. Everybody knew the heavyweight champion. No one came along to match the stature of Tyson. It was the end of boxing as we knew it."
Like so many during the 1970s, Thomsen followed boxing and recalled some of the big names and bouts of that era.
"I loved boxing as a kid growing up and watching it and the big fights that would be on ABC on the weekends, especially Friday nights," he said. "You knew all the heavyweights. It was a great honor to be heavyweight champion of the world."
Some of the names of that era are folk heroes.
"I remember [Muhammad] Ali was making his comeback against Joe Frazier," Thomsen said. "I remember and was horrified to see what [George] Foreman did to Frazier and [Ken] Norton breaking Ali's jaw."
"The one big fight I covered was the [Marvin] Hagler-[Ray] Leonard fight in Las Vegas," he said. "Steve Marantz [the boxing writer] and [columnists] Leigh Montville and Ron Borges were there. I was a young guy. I didn't talk to Hagler. I spent more time talking to Angelo Dundee. But you could see the energy there."
When Thomsen worked at the International Herald Tribune and was based in Europe, he spent more time ringside.
"I covered a few Lennox Lewis fights. I covered a fight in Cardiff, Wales, against Frank Bruno [1993]. It was like midnight and 2 or 3 in the morning," he said. "It was very strange. Frank Bruno was a limited fighter. He had a big punch but not much else."
Thomsen recalled a prescient conversation he had more than two decades ago.
"I used to work at the Boston Globe [1983 through 1989] and it was an honor to work with Will McDonough, who was one of the top newsmakers in sports writing," he said. "We were playing golf one day about 20 years ago and he said in the 1950s the big three sports in America were horse racing, boxing and baseball. He was pointing out just how quickly things change. Back then in the 1950s in the NBA, you couldn't make enough of a salary to do it full time. A lot of NBA players had off-season jobs to make ends meet. Boxing was the glamour sport. Now it's the opposite."
It seems that no truer words were ever spoken.
To comment on this story in the Fight Forum CLICK HERE
Regis Prograis KOs Jose Zepeda at Dignity Sports Health Park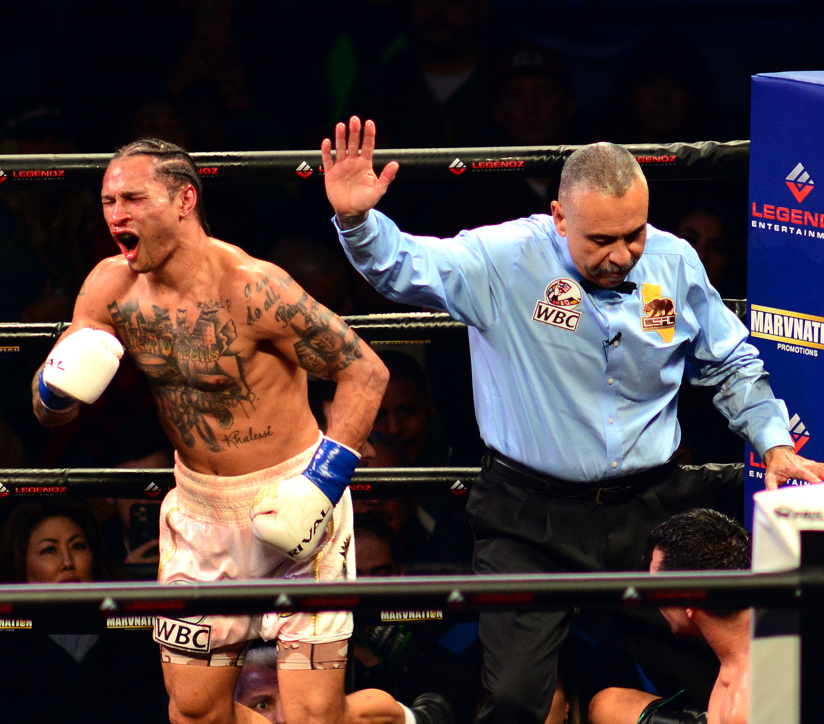 Regis Prograis KOs Jose Zepeda at Dignity Sports Health Park
Not all big bangers are the same.
Regis Prograis slugged it out with fellow knockout artist Jose "Chon" Zepeda and after 11 rounds of tactical battle ended the WBC super lightweight battle with a flourishing knockout on Saturday.
Prograis (28-1, 24 KOs) becomes the first two-time super lightweight champion from New Orleans after his win over Zepeda (36-3, 27 KOs) at SoCal's Dignity Health Sports Park. It had been more than three years since he last held a world title.
"This was the hardest fight of my career," said Prograis after the strategic clash between the super lightweight division's biggest punchers.
The heavily favored Prograis and Zepeda were cautious under the cold outdoor weather arena. Many a previous world title match ended quickly under similar circumstances and both were wary.
Zepeda was slightly busier and able to connect early with his deceptively fast left cross. Though the first two rounds were not very action-packed, it seemed Zepeda landed more effective blows.
Then Prograis went to work.
"At first, I wanted to come out and box him. Maybe in the third round I caught my rhythm," said Prograis. "Then he caught on to that."
Behind his awkward head movements and more agile movements Prograis used jabs and counters to force Zepeda into a more defensive stance. Though neither fighter dominated a round it was the New Orleans native who dictated the pace and action.
Round after round was going into the books favoring Prograis, not until the eighth round did Zepeda make a move into a more aggressive mode and finally out-punched Prograis. But the former world champion adapted again.
Prograis and Zepeda slugged it out in the ninth round. Zepeda connected with a left uppercut but Prograis withstood the blow and continued moving forward. Once again Prograis out-punched Zepeda in a very close round.
Both seemed ready to make the 10th round their own and Zepeda connected with a left cross that landed flush. Prograis barely was moved and then increased his output and the two super lightweights exchanged furiously with the New Orleans fighter seeming to out-punch Zepeda again. It was a telling round.
Prograis had withstood Zepeda's biggest blows and was ready to unload some of his firepower. He had dominated most of the fight behind his jab and quick combinations. Now he was ready for the big shells.
Both super lightweights opened up in the 11th round with each connecting early. Suddenly an overhand left by Prograis sent Zepeda reeling backward and he did not let up. A furious 13-punch barrage was unloaded and down went Zepeda. Referee Ray Corona did not bother to count and ended the fight at 59 seconds of the 11th round.
"In the 11th round I felt like taking him to deep waters and drown him," said Prograis.
Once again Prograis holds a super lightweight world title.
"I heard the small talk. I heard the rumors. I want to congratulate Zepeda, that guy was tough, tough, tough. He gave me my hardest fight," said an ecstatic Prograis. "Listen, I got 29 fights, this was probably my hardest fight."
Yokasta Valle beats Evelin Bermudez
Seeking big challenges Yokasta Valle (27-2, 9 KOs) rallied after a slow start and out-boxed Argentina's Evelin Bermudez (17-1-1, 6 KOs) to win the WBO and IBF light flyweight world titles by majority decision after 10 rounds.
After absorbing big right hands from Bermudez during the first two rounds, Valle solved the problem and out-hustled the taller world champion behind quick combinations and making the champion shift her feet. It was a simple but effective plan and led to Valle storming down the stretch with more effective punching.
Bermudez had steamrolled most of her opponents behind a relentless attack that focused mainly on her big right cross. But against Valle that punch was mostly eliminated after the third round.
Valle slipped under Bermudez's attacks and countered with her combination punching. Occasionally the Costa Rican fighter connected with a big shot that caught the eye of the judges.
After 10 rounds, one judge scored it 95-95, while two others saw Valle the winner by majority decision 99-91, 97-93.
Valle, an IBF and WBO minimumweight world titlist, moved up a division to win her second weight division world title.
Conwell Wins
In a savage battle Ohio's Charles Conwell (18-0, 13 KOs) bludgeoned his way to victory over Juan Carlos Abreu (25-7-1, 23 KOs) by unanimous decision after 10 rounds in a super welterweight contest. It was a skillful display of 1950s-style fighting that saw Conwell showcase his strength and canny punch selection in out-fighting veteran slugger Abreu.
Heavyweights
Former Olympic super heavyweight gold medalist Bakhodir Jalolov (12-0, 12 KOs) knocked out Curtis Harper (14-9) in the fourth round with a barrage if blows. Twice he knocked down Harper who had been deducted a point for an intentional head butt.
Vargas Brothers
Both sons of boxing great Fernando Vargas emerged victorious in their bouts. Fernando Vargas Jr. (7-0, 7 KOs) knocked out Alejandro Martinez (3-3-1) in the second round of their super welterweight bout. Amado Vargas (5-0, 2 KOs) won by decision after four rounds versus Osmar Hernandez (1-2) in a featherweight match.
Photo credit: Al Applerose
To comment on this story in the Fight Forum CLICK HERE