Every Joe Gans Lightweight Title Fight – Part 6: Charley Sieger and Gus Gardner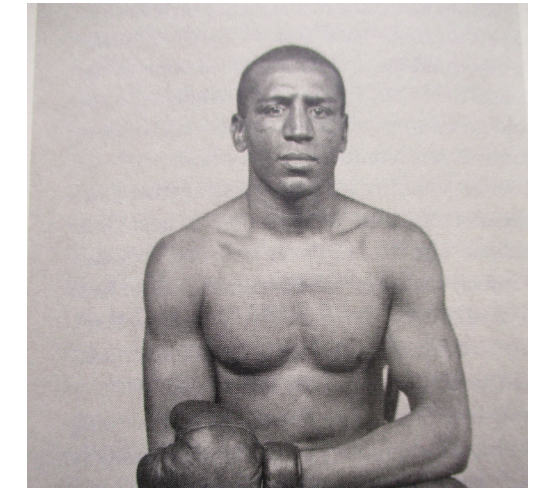 Where did you get this fellow? – Joe Gans, November 14 1902.
I have embarked upon some difficult projects over the past thirteen years writing about boxing but nothing as challenging as this. Joe Gans was popular in his own time but sourcing information about him is difficult. He was, after all, a sportsman and not a president and he stopped boxing well over a hundred years ago.
Fortunately, Sergei Yurchenko has done a great deal of good work in the area of making understanding Joe Gans less difficult. Sergei isn't my writing partner in any traditional sense and English is not even his first language, but I am very happy to say that there is no Russian anywhere who knows more about Joe Gans than he. It might be that there is nobody of any nationality than knows more about Joe Gans than he.
If I have questions, he has been able to answer them, and then I have done my best to bring those answers to you. Any failure to do so is mine and not his. So, give his website a click here; this is a site aimed directly at boxing obsessives with an interest in the history, and if you are reading part six of this series, you are that.
So let me take you back once more, this time to Autumn of 1902. Theodore Roosevelt had just become the first American President to ride in a car; Mount Pelée again erupts in Martinique, killing a thousand people; the first ever science-fiction film was released to stunned audiences in Paris, France; and Joe Gans took a month off.
When he returned to the ring it was to defend his title against contender Charley "The Iron Man" Sieger. Prior to October of 1902, Sieger would have been a fighter with no right to occupy a ring holding Joe Gans for any reason other than to provide sparring, but on the third of that month, Sieger beat out a fading George McFadden over twenty rounds and in Baltimore no less, where Gans still made his base. McFadden, perhaps still reeling from the three-round pasting he received at the hands of Gans, started so slowly as to cede the first five rounds and clawing the deficit back was clearly beyond him. Repeatedly slashes to the neck and upper torso left McFadden's skin red-raw and although Sieger lacked power, he appeared quick-handed and accurate.
More than this he was at that time known for durability and although McFadden made the occasional impression upon him with uppercuts and right hands, he was never turned away.
Sieger stated his intention at the outset to make a match with Joe Gans should he beat McFadden and although Buddy King, a lightweight who was making waves out in Denver seemed to be in the frame, it was soon clear that it would be Sieger. McFadden tried to insert himself into the conversation with talk of a bad training camp and the poor climate disagreeing with him, but his time as a contender was over.
Gans began his training in Baltimore with Herman Miller and Raymond Coates, arriving at the gym in fair shape, impressing when he performed before an audience in the Eureka Athletic Club and finished his training in Leiperville, Pennsylvania where no less a figure than Young Peter Jackson arrived to provide serious opposition in sparring. No detailed account of their spars seems to have survived, such occurrences commonplace to those who witnessed them, such nonchalance almost beyond belief to those with an interest in such things now – suffice to say there was as much skill and guile on display in those spars as would be present in most fight-rings for the first half of the twentieth century. Jackson would meet the immortal Joe Walcott twice after these spars and lost neither contest.
Gans believed he would win, according to The Baltimore Sun, "but as usual, he did not boast."  Sieger, meanwhile, was training in Baltimore's Maryland Gym aided by several fighters including featherweight Tommy Daly. "[He] is working hard," reported The Baltimore American, "as he realizes that this is the chance of his life."
Sieger has the appearance, now, of an unsatisfactory defence, but this was not so in the moment.  New Yorkers began hunting tickets, some of them through the Broadway Athletic Club, which took notice. A short piece in The Baltimore Morning Herald described Sieger's status in New York that of a valid contender. He was regarded in New York as "the coming lightweight champion". New York letters began to arrive in Baltimore seeking odds. Sieger was himself was reportedly confident, although early in fight week he spoke only of "lasting the distance" a target that he perhaps felt might afford him opportunities to score the knockout blow as the fight came down the straight.
This was arguably valid strategy and a notion explored by too few Gans opponents at this time.  A strange tussle at the halfway point of his first fight with Frank Erne had seen Gans quit; he had been stopped very late in a twenty-five-round contest with McFadden; Gans certainly had his successes over the longer distance, but he had two longform draws, too. Extending him may have seemed a reasonable strategic choice in late 1902.
Gans appeared ready when he arrived in Baltimore from his camp in Leiperville on the very day of the contest. Sieger met him at three that afternoon for the weigh-in where they both hit the 133lb mark whereupon Sieger decamped for the Germania Maennerchor Hall where he set out to survive for the distance of twenty rounds with the new championship edition of Joe Gans.
It was a fool's errand; but such was the bravery and determination with which he set himself forth to achieve the unachievable that he emerged with his reputation enhanced. "In Sieger's dictionary," reported The Baltimore American, "there is not written the word quit." The same paper noted that for Gans, Sieger represented little more than "an animated punching bag."
Gans did take the first two rounds to feel Sieger out but in the third he let loose with a violent attack and in essence, he never let up. "These blows seemed to take all the steam out of Sieger," according to The New York Evening World, "for he weakened fast after that and was merely a punching ball for Gans."
Keep in mind Sieger's defeat of McFadden, just five weeks before.
"In the fourth round," continued The American, "Gans made Seiger's mouth bleed, and the hemorrhage [sic] was profuse for the balance of the fight, giving the scene that lurid glare of blood that adds to the aspect of the terrible."
After the fourth, the fight took on the character of a mere slaughter as Gans battered Sieger around the ring mercilessly upon learning what would be the key characteristic of the fight: Sieger could not hurt him. He was gamely throwing punches but even the ones that breached the Gans defence did no harm. Gans was able to go about his work with a bloodless cool that is rarely seen in the prize ring, sure in his invincibility, able to bring forward his killing offence earlier than may otherwise have been the case. Keeping track of the knockdowns is not possible as the frequency with which Sieger was dropped confused eyewitnesses. Even Gans was astonished by Sieger's performance, turning to Sieger's manager Billy Roche and asking, "where did you get this fellow?"
"Gans sent his opponent to the mat a dozen times, landed over two-score of terrific right-hand blows on the jaw, yet Sieger always came to his feet ready and eager for the fray," reported The Baltimore Morning Herald. "In fact, Gans became disgusted with himself several times. Once, when a right-hand hook on the jaw failed to send Sieger down, he scrutinized his glove as if to see if something was the matter."
Gans set out showing a preference for the short left-hook that had got work done for him in so many fights but soon he added a long, lashing right-hand, his usual fondness for bodywork departed. In the tenth, Gans sent Sieger to the canvas three times and in the eleventh, the Kansas City Star counted "fourteen right swings on Sieger's jaw." The brutality of the assault almost beggared belief but Sieger, to his enormous credit, managed to mount some offence in the twelfth and thirteenth, for all that he was soundly beaten in both. Gans finally put him out of his misery in the fourteenth.
"His face smeared with blood," testified The American, "trembling with faintness and yet the very personification of brute courage and pluck" Sieger finally found himself crawling upon his hands and knees, "feebly waving his arms and trying desperately to stagger to his feet to meet that awful mauling that Gans was giving him."
Sieger's corner belatedly threw up the sponge, protecting their charge from himself. Gans, as impressed as he had been during his short time as champion, "rushed" to Sieger's corner and named him the gamest man he had ever met. Storied referee Charley White named Sieger the gamest fighter he had ever seen; a series of men with neither the courage nor the sufferance to draw the best from Gans had been supplanted by a challenger with neither the power nor the skill to compete, but the heart and the jaw and the sheer bloody-mindedness to force Gans to work.
Gans mercilessness impressed, but in truth Sieger's gameness impressed more and as it was so shall it ever be. More than anything, his astonishing effort was a foil for Joe's next title defence.
Game, too, was his next non-title opponent, Howard Wilson, who pulled himself repeatedly from the canvas before being rescued by his seconds in the third, just one month later. On New Year's Eve Gans met Sieger again, over ten rounds and for the most part left him alone until the final third of the fight when he tried once more to put him away and failed, Sieger as determined in December as he had been a few weeks before. Gans had to settle for a draw, as agreed in the event of Sieger reaching the end. He leaves our story now; it is fitting that he does so having heard the final bell he had dreamed of, even if it was not in his one and only title-fight.
The very next day, in an arrangement we can scarcely believe in more modern times, Joe Gans was scheduled for a second fight, this one over the longer distance of twenty rounds against one Gus Gardner. Gardner, you may remember, was guilty of fighting scared in a confusion of a fight for which he weighed in at 138lbs. Fearful, and a failure in that he was blasted out in five, six round wins over the likes of Erne and McFadden helped keep him in position for a title shot against a Gans, who was bound to be at least slightly fatigued after ten rounds of tough sparring the day before. The draw, the dollar was everything in this era. If Gans could spin some quick cash matching a fighter who was chanceless in his ring, he would unashamedly take it, and somewhere there were trainers, managers and seconds who believed Gardner could somehow get the job done.
He could not get the job done.
"Gardner," reported The New York World, "resorted to almost every foul trick he knew, except biting." The Philadelphia man fought with no more bravery than he had in 1902, less, if that was possible. Gans, who was aided in his corner by Herford and by old foe Jack McCue, was clinched by Gardner "at every opportunity" and drew repeated warnings from the referee. By the eighth he was throwing himself to the canvas to avoid punishment. In the eleventh, having three times driven his knee into the lightweight champion, Gardner perpetrated upon Gans what can only be described as a rugby tackle, seizing him around the waist and throwing him forcibly to the floor. The thoroughly disgusted referee immediately awarded the fight to Gans.
"Cool and self-contained as an oyster the lightweight champion defended his title with the masterly skill of a champion ring general," summarised the Baltimore Morning Herald. "There was no round of his battle with Gardner, in which Gans took the lesser honors, although he did not get strongly under way till after the fourth round…during the last four rounds Gardner took the count five times and landed barely a blow."
Despite this miserable showing, Gardner was actually given an ovation as the tenth round ended and the eleventh began. Gardner was overwhelmingly expected to capitulate before the tenth was over and despite the fact that he tripped, pushed, grabbed and ran from Gans without trying to mount any offence, he was admired for making the eleventh. He was, at least, hissed and booed by the sixteen hundred in attendance as his clear plan to get himself disqualified once the eleventh was sighted was revealed.
Such were the trials and travails of the lightweight champion as 1903 dawned. In November of the previous year, Frank Erne had finally been eliminated by Jimmy Britt and all talk of a third fight between he and Gans was forestalled. Britt, meanwhile, in a strange and perverse twist, named himself the first "White Lightweight Champion."
This was troublesome for Gans. First, Britt had stated publicly that he would not break the colour line under any circumstances, that he would not find occasion to match a fighter of African descent regardless of which title he might hold. This meant that he had a top contender who was not only actively avoiding him but who was also naming himself "champion." Gans would have been only too aware that America of the early 1900s might find Britt the more palatable of the two champions, resulting in dollars being siphoned away from Gans and towards Britt as the two staged "defences."  As modern fans beguiled by as many as six champions in each division, we can sympathise.
In a wider sense though, Gans was on the rise-and-rise. Terry McGovern, with whom Gans had created so much confusion in 1900, was on the slide and for company at the very top of the fistic tree, Gans had only James J Jeffries, the rampant heavyweight champion who was approaching the peak of his powers and had eliminated pound-for-pound Mount Rushmore candidate Bob Fitzsimmons; the wonderful middleweight champion Tommy Ryan, who had suffered but one loss in the past six years, and that by disqualification; and The Barbados Demon Joe Walcott, who had started to lose but only to much larger men.
It was Gans though who stood atop what had been the best division at the end of the nineteenth century. While James Jeffries was every bit as imperious as Gans, he showed but a sliver of the skill the lightweight champion commanded, little of the defensive genius or gliding grace and while Jeffries was a superb general in the sense that he was able to impress himself and his fight upon almost any opponent, he did not have Joe's brilliance in strategy.
My fondness for Gans may be causing me to call it early and those arguing for Jeffries or Ryan will get no strong opposition from me, but my guess is that in the same way Pernell Whitaker was considered pound-for-pound number one in 1993 and Roy Jones was considered pound-for-pound number one in 1996, Gans should be considered pound-for-pound number one in 1903. His genius in talent and thought gets him over the line.
Soon, welterweight and certain proof of his pound-for-pound credentials would call him, but for the moment Joe Gans remained a lightweight.
Check out more boxing news on video at the Boxing Channel
To comment on this story in the Fight Forum CLICK HERE
Fast Results from London: Massive Heavyweight Joe Joyce Keeps on Rolling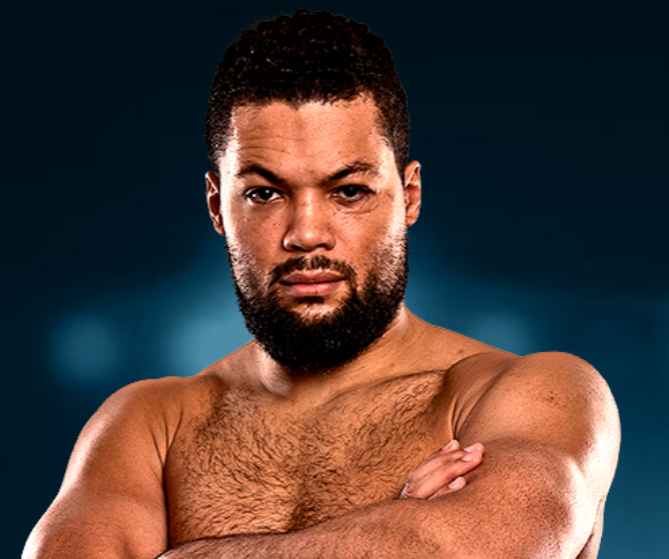 Ponderous but formidable Joe Joyce moved one step closer to a title fight tonight at the Wembley Arena with a sixth-round stoppage of Carlos Takam. Carrying 264 pounds on a six-foot-six frame, the 2014 Olympic silver medalist was simply too big for his 40-year-old French-Cameroonian adversary.
In his previous bout, Joyce methodically dismantled favored Daniel Dubois with a steady dose of his thudding right jab. Dubois quit in the 10th round with a busted eye socket. Tonight's fight followed a somewhat similar pattern.
Takam landed some good shots in the first two rounds as Joyce was slow to find his rhythm, but Joyce stuck to his game plan which was to wear him down and Takam's punches gradually lost steam in the face of Joyce's constant pressure.
Early in round six, Joyce rocked Takam with a big right hand and didn't let him off the hook. Takam protested when the referee indicated that he had seen enough and the stoppage did strike many as premature, but the handwriting was on the wall for the veteran who declined to 39-6-1. The official time was 0:49.
Joyce is of Scotch-Irish and Nigerian descent. College educated with a degree in fine arts, he acknowledges that he has no great passion for the sport of boxing and is in it for the financial rewards, not the glory. At age 35, he isn't going to get any better, but he appears to have a rock-solid chin and his nickname, Juggernaut, is quite fitting.
Joyce entered the bout ranked #2 by the WBO, a notch below Oleksandr Usyk who challenges title-holder Anthony Joshua on Sept. 25.
Other Bouts of Note
Ekow Essuman, a 32-year-old Nottingham man, born in Botswana, unseated British and Commonwealth welterweight champion Chris Jenkins, winning on an eighth-round stoppage. A hard right hook followed by a flurry of punches forced the referee to waive it off. The official time was 0:53.
Essuman, who was favored in the 3/1 range, improved to 15-0 with his sixth win inside the distance. A Welshman, Jenkins (22-4-3) was making the fourth defense of his domestic title.
London super welterweight Hamzah Sheeraz, who has been training at the Ten Goose Gym in Van Nuys, California, improved to 13-0 (9 KOs) with a fifth-round stoppage of Spain's Ezequiel Gurria (15-2). Gurria was down twice in the fifth round before the bout was halted at the 2:23 mark.
Check out more boxing news on video at the Boxing Channel
To comment on this story in the Fight Forum CLICK HERE
Steen, Bocachica, and Martino Jules Stay Unbeaten in Cornhuskerland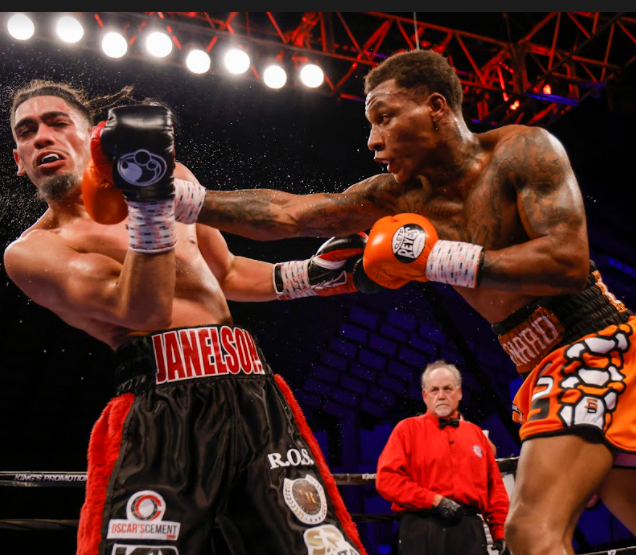 The long-running Showtime series ShoBox:The New Generation was at the Heartland Events Center in Grand Island, Nebraska last night. Super middleweight Isaiah Steen and welterweight Janelson Figueroa Bocachica, both of whom are managed by 2020 BWAA Manager of the Year David McWater, were featured in the main bouts.
Cleveland's Steen, the half-brother of 2016 U.S. Olympian Charles Conwell, improved to 16-0 (12) with a 10-round unanimous decision over previously undefeated Kalvin Henderson (14-1-1). Steen started slow and slowed down again in the final two rounds, but dominated the middle rounds and won by scores of 96-94 and 97-93 twice. Henderson, a part-time schoolteacher in Fayetteville, Arkansas who earned a degree in music from the University of Arkansas, was hampered by a pulled muscle in his right shoulder which he believes happened in the fourth round.
Steen hopes to land a spot on the big show coming up in Cleveland in five weeks. Charles Conwell is already booked. He will oppose Massachusetts veteran Mark DeLuca in a supporting bout to the freak fight between Jake Paul and Tyrone Woodley.
Janelson Figueroa Bocachica, a Detroit native of Puerto Rican ancestry, kept his undefeated record intact, but just barely. He was held to a draw by Shinard Bunch who appeared to have done enough to edge it.
Bunch, whose middle name is Showtime (no fooling) fights out of Trenton, New Jersey and is trained by Chino Reyes who guided Jason Sosa and Tevin Farmer to world titles. He entered the bout with a 15-1 (13) record but was moving up in class in his first scheduled 10-rounder. Only six of his wins had come against opponents with winning records.
Bocachica (17-0-1) performed below expectations for the second straight fight, having been hard-pressed to turn away Mark Reyes Jr. in his previous go. One of the judges scored it for him (96-94) but the others had it 97-93 Bunch and 95-95.
The TV opener was an 8-round featherweight contest between Martino Jules, a 24-year-old southpaw from Allentown, Pennsylvania, and Aram Avagyan, a 30-year-old Armenian who began his pro career in Russia and is currently domiciled in California.
Although neither were big punchers, the Armenian had the odds in his favor. A 2016 Olympian, he had fought the tougher schedule and was the bigger man, coming in two pounds over the featherweight limit (which reportedly cost him $2000). But his performance was sloppy – he was repeatedly warned for leading with his head – and the decision was a foregone conclusion when Jules was credited with scoring a knockdown late in the final round.
In his biggest win to date, Martino Jules improved to 11-0. It was the first pro loss for the 30-year-old Avagyan who declined to 10-1-2.
Photo credit: Esther Lin / SHOWTIME
Check out more boxing news on video at the Boxing Channel
To comment on this story in the Fight Forum CLICK HERE
Les Bonano, Mr. Boxing in New Orleans, Enters the NOLA Sports Hall of Fame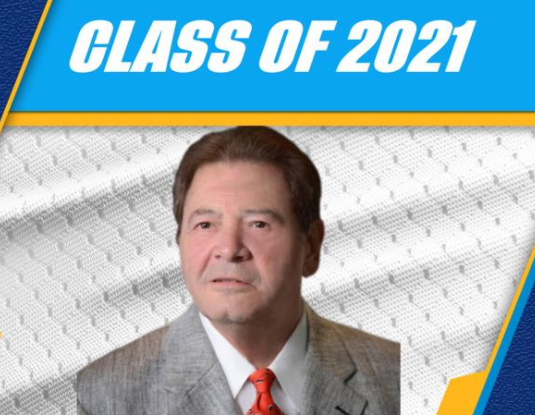 He is perhaps the final ruler of what remains of a fraying and depleted boxing kingdom in the formerly great fight town of New Orleans. For 50-plus years Les Bonano has fought the good fight, both when things were going well or not so much in a unique American city familiar with pronounced pendulum swings not necessarily linked to his favorite sport.
Now, at 78, the boxing lifer who accepted the baton in a relay race of sorts whose previous carriers included such similarly distinctive local legends as Whitey Esneault, Allen "Black Cat" Lacombe and "Leapin'" Louie Messina, all of whom have taken their earthly 10-count, gets the championship turn none of his fighters were quite able to present him when he is inducted Saturday night into the Greater New Orleans Sports Hall of Fame at the Hilton Riverside.
Bonano thus will become the 13th person affiliated with boxing to be enshrined in the GNOSHOF – hey, 13 is a number "Black Cat" Lacombe (who, like Messina, is not an inductee) would surely love, were he still around – but it might be a long time before No. 14, if there ever is one, gets the next call to the hall. All 12 of the previous pugilistic honorees are deceased, and those potential candidates who might have a case for being recognized have to date drawn scant support from a selection committee whose members are not seemingly disposed to acknowledge their places in the city's once-rich boxing history. Before it was the "Big Easy," New Orleans was known as "the city that care forgot."  In terms of boxing in the here and now, 21st century NOLA might be more aptly described as "the city that forgot to care."
But any woulda, coulda, shoulda arguments that have been waged or will continue to be on that front can't detract from Les Bonano's five-decade march to a level of recognition in his hometown that few boxing figures have attained. In boxing parlance, he will have gone the distance, arguably a longer trek and arguably a more improbable one than any of his predecessors.
"There is such a tremendous honor. I've won some awards, but this will be the greatest in my life," he said when informed that he had finally gained entry into the exclusive boxing wing of the GNOSHOF. "It means so much to me, it's hard for me to explain. I can't put it into words."
It is the fickle finger of fate that touches boxing's peripheral presences – promoters, trainers, cut men, etc. – to either bask in the glow of their involvement with elite fighters, or be shrouded in the shadows along with their charges who never quite make it all the way to the top of the mountain. Angelo Dundee is a global legend, an inductee into the International Boxing Hall of Fame, in no small part because he trained, among others, Muhammad Ali, Sugar Ray Leonard and Carmen Basilio. The same can be said of Emanuel Steward, Eddie Futch, Freddie Roach and any number of other chief seconds who were fortunate to bring their knowledge and expertise to the corners of fighters who were world-class talents and commanded the spotlight. Instantly identifiable promoters such as Don King, Bob Arum, Tex Rickard and others have plaques hanging in Canastota, N.Y., because they handled the big acts.
Bonano began his boxing journey, as so many do, as a jack of all trades. He is primarily known as a promoter of fight cards in New Orleans and its environs these days, but he also has served as a trainer, cut man and doer of all things that are necessary in a trade where general handiness can be rewarding.
"I've had the opportunity to work with a lot of good people in boxing," he recalled. "And I was a sponge. I wanted to know everything. I learned from everyone that I could. Vincent Arnona (also not a GNOSHOF inductee) was a great New Orleans trainer and a legendary cut man who taught me everything he knew. I think I had success because I incorporated methods from all the different people that I met and worked with."
Among Bonano's guides along the way were Lacombe, a boxing and thoroughbred racing handicapper whose N'Awlins accent was as thick as Bonano's, and Messina, a promoter who staged shows involving world-rated welterweights Percy Pugh and Jerry Pellegrini. Home-grown main-eventers, Pugh (black) and Pellegrini (white) regularly drew full houses before loud, enthusiastic audiences in Municipal Auditorium in the 1960s and early '70s. And when they squared off for the Southern 147-pound championship on March 3, 1968, the joint was filled to overflowing. The slick-boxing Pugh won a 15-round unanimous decision over the harder-hitting Pellegrini, a virtual replay of the 10-round UD Pugh scored in their first meeting on Sept. 21, 1967.
"So many people were there, or wanted to be there and couldn't get in," Bonano, who later employed Pugh as a trainer of some of his fighters, said of those standing-room-only turnouts promoted by Messina in the 5,000-seat arena. "It's something I'll never forget. The place was packed, man."
Neither Pugh nor Pellegrini ever got the chance to fight for a world title, however, which is a distinction several of the more prominent members of Bonano's promotional stable were able to accomplish. Light heavyweight Jerry Celestine, an ex-con who came out of the Orleans Parish Prison boxing program instituted by Bonano when Les served in the OPP sheriff's department, upset third-ranked Vonzell Johnson and later challenged WBA champ Michael Spinks, losing on an eighth-round stoppage. Melvin Paul floored Charlie "Choo Choo" Brown in the 15th round when they squared off for the vacant IBF lightweight title, but Brown beat the count and won a close and controversial (in Bonano's opinion) split decision. And John "Super D" Duplessis got a shot at WBC/IBF super lightweight kingpin Julio Cesar Chavez, but, predictably, he had no chance against an all-time great and was whacked out in four rounds.
It is Paul's narrow loss on points to Brown, a Philadelphian fighting in nearby Atlantic City, N.J., that has been most irksome to Bonano, who referred to the outcome as a "hometown" decision.
"Melvin thought he had the fight won," Bonano said. "He ran to the side of the ring and was calling out to his wife and celebrating on the ropes. The (pro-Brown) crowd was going crazy, but Brown somehow was standing up. I was screaming at Melvin to knock him out, but he couldn't hear me. Brown wobbled on his feet for about 30 seconds and was saved by the bell. Melvin was robbed."
Although denied his own world titlist, Bonano had ample opportunity to be involved with indisputably great fighters – Oscar De La Hoya, Roy Jones Jr., Roberto Duran and Larry Holmes, among others — when he worked in conjunction with bigger-name promoters Bob Arum and Lou DiBella to bring fights to Casino Magic in Bay St. Louis, Miss., within easy driving distance of New Orleans.
When Esneault, the legendary New Orleans trainer whose own list of fighters included world champions Willie Pastrano, Ralph Dupas and Freddie Little, as well as title challengers Bernard Docusen and Tony Licata, was inducted into the International Boxing Hall of Fame in 2016 (I served as his presenter), it reminded me of what New Orleans fight writer Waddell Summers wrote about "Mr. Whitey" when he passed away on Jan. 20, 1968, at the age of 76.
"When Whitey Esneault died, the Golden Age of boxing in New Orleans was laid to rest in St. Rich No. 2 cemetery," Summers predicted. But that gloomy pronouncement might not have been absolutely accurate, even if Esneault was a World War I veteran whose life experiences dated back to the 19th century. New Orleans was once one of boxing's hottest of hotbeds, the site of the Sept. 7, 1892, megafight, fought under the still-new Marquess of Queensberry Rules, in which "Gentleman" Jim Corbett dethroned John L. Sullivan, the "Boston Strongboy," on a 21st-round knockout. The city's deep roots in boxing date back further than that, to the 1870 pairing of Jem Mace and Tom Allen in what was considered the first legitimate heavyweight prizefight.
In later and more flush times, the Louisiana Superdome was the site of Muhammad Ali's reclaiming of the heavyweight championship (for a record third time) on a 15-round UD over Leon Spinks on Sept. 15, 1978, a Mardi Gras-level event witnessed by an announced crowd of 63,350, and Roberto Duran's "No Mas" surrender to Sugar Ray Leonard on Nov. 25, 1980, which drew a turnout of about 30,000. On a somewhat smaller scale, Roy Jones Jr. defended his WBA, WBC and The Ring light heavyweight belts on a 10th-round RTD over 30-1 underdog Eric Harding on Sept. 9, 2000, in the New Orleans Arena (now Smoothie King Center), now the home of the NBA's New Orleans Pelicans.
Bonano doesn't want to be New Orleans' last inclusion in the Greater New Orleans Sports Hall of Fame; he is a staunch proponent of Pugh getting the recognition he believes is long overdue, and he also figures the committee that approved him might want to take a look at Licata and Messina. But of perhaps greater importance is the need to rebuild upon traditions that are on the verge of going permanently fallow, unless a new face in an old place steps forward to accept the baton from Bonano.
Can New Orleans boxing be revived to a reasonable facsimile of what it once was?
"First of all, you gotta have somebody local that can develop into a world-class fighter, to draw attention to the game," Bonano said. "Once that happens, you'd see a lot of young guys get involved in boxing, a lot of spectators coming back to see fights. But there has to be a lead person to draw that attention."
And is there a possible successor to himself that might be ready to embark onto his own long journey toward the GNOSHOF?
"I got a good friend of mind named Toby Wattigney, who loves boxing," Bonano offered. "He's a trainer. I think that Toby will wind up taking over as a promoter. He's great and I really believe he will carry on the tradition I'm leaving behind."
Here's hoping Wattigney can fill the large footsteps of New Orleans' last (for now) link to what was. But, hey, miracles can and sometimes do happen. After all, the New Orleans Saints did win Super Bowl XLIV on Feb. 7, 2010.
In addition to Bonano, other inductees into the GNOSHOF (*for those now deceased, **for those also enshrined in the International Boxing Hall of Fame), listed alphabetically with the year in which they are enshrined, are:
*Referee Elmo Adolph (2000)
**Former lightweight champion Joe "Old Bones" Brown (1970)
*Fighter and promoter Marty Burke (1978)
**Three-division former world champion Tony Canzoneri (1984)
*Former welterweight contender Bernard Docusen (1976)
*Former WBA/WBC super welterweight champion Ralph Dupas (1978)
**Trainer Ernest "Whitey" Esneault (2016)
*Dr. Eddie Flynn, a gold medalist at the 1932 Los Angeles Olympics (1981)
*Harry Gamble, a multiple-sport athlete, including boxing, at Tulane University (1983)
**Former bantamweight champion Pete Herman (1971)
**Former unified light heavyweight champion Willie Pastrano (1973)
*Former world-rated featherweight Jimmy Perrin (1979)
Check out more boxing news on video at the Boxing Channel
To comment on this story in the Fight Forum CLICK HERE