2021 Year in Review: The Best of the Worst Boxing Headlines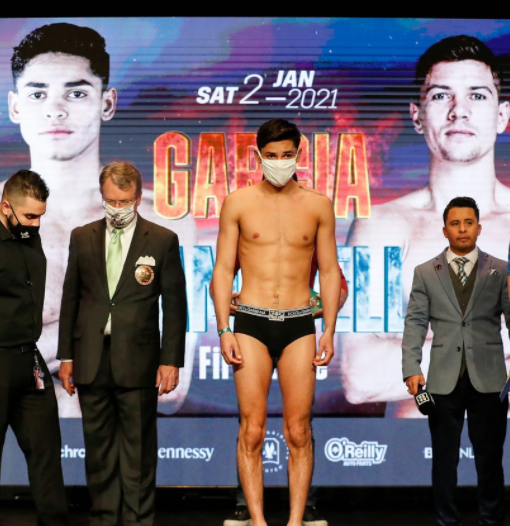 My first order of business when I get up in the morning — and I'm sure this is true of most boxing writers – is to go on the internet and check the aggregator site to see if anything important happened while I was asleep. This exercise often starts my day off on the wrong foot.
In the Wild West of cyberspace, where anyone with a computer can have a platform, the pressure to produce fresh content has led to a trivialization of news, which is to say that most of what passes for combat sports journalism today is an affront to journalism.
On Jan. 1, 2021, the very first day of a new year, this headline made me wish I had stayed in bed: Boxer Ryan Garcia Wears Designer Brand Underwear for Weigh-in Ahead of Lightweight Title Fight.
I can't tell you what brand he wore because I didn't bother to read the story. But I made note of the headline because it struck me that a compilation of ludicrous headlines might make good filler on a slow news day. So here are five others from 2021 that made me dolefully wonder if my life was as trivial as some of the tripe that pops up daily on some of the web sites under the guise of boxing news:
Headline: Sean O'Malley Says he was Masturbating During Fury vs. Wilder 3
I confess that I did click on this story which first appeared on Oct. 12 on MMA News and made the rounds on other MMA portals. I thought it prudent to read it on the off-chance that I might find myself seated next to Mr. O'Malley at a future boxing show. I would want to give him a wide berth.
Sean O'Malley, I would come to learn, is an MMA fighter of some repute who also has a podcast. On one of his podcasts, he referenced the third Fury-Wilder fight and said he liked it so much that he was "J-ing off in every round." The author of the MMA News story, Derek Hall, took him literally, writing "he liked it so much he felt the need to pleasure himself in every round."
In defense of Hall, O'Malley said on his podcast that Fury knocked Wilder down eight times (no, it was only three) so, yes, he was distracted.
Headline — OPINION: Fans Won't Be Storming the Gates for David Haye vs. Joe Fournier
David Haye's last legitimate prizefight came in May of 2018 when he was battered into retirement by Tony Bellow. Joe Fournier is a 38-year-old London businessman who dabbles in boxing and has scored nine wins over hapless opponents. As widely reported, Haye and Fournier are close friends.
These two actually did meet in the ring, an 8-round exhibition on Sept. 11 in Hollywood, Florida, in a supporting bout to the deplorable Holyfield-Belfort affair. And yes, as surmised by Phil Jay in this story that ran in World Boxing News on Aug. 30, fans did not storm the gates.
Kudos to the headline-maker who exhibited admirable restraint. On certain boxing web sites, writers are never credited with venturing a plain ol' ordinary opinion; it's always a BOLD OPINION, the word "bold," similar to the ubiquitous word "sensational," having currency as click-bait.
Headline: Mike Tyson Has Been Sensationally Accused of Ducking Fight With Former Heavyweight Champion
This headline surfaced on July 15 on the Daily Advent over a story that first ran on givemesport.com and was attributed to Thomas Ward. The sensational accusation leveled at Mike Tyson was that he ignored Shannon Briggs' defi.
Discounting his exhibition with Roy Jones Jr, Tyson, 55, last fought in 2005. Shannon Briggs, 49, hasn't fought a fighter with a pulse since June of 2014 when he wheezed to a 12-round decision over Raphael Zumbano, a boxer who would win only five of his next 14 fights.
I wish that scribblers like Thomas Ward would stick to the Kardashians and leave Iron Mike alone.
Headline: Jake Paul Would Fight Tyson Fury If He Makes 35kg Drop to Cruiserweight
This ditty appeared on Dec. 7 in the Mirror over a story written by Harry Davies whose byline includes the notation that he is an accredited sports journalist. The impetus for the story was an interview that Jake Paul did with talksports.com
Tyson Fury weighed 277 for his trilogy fight with Deontay Wilder. A kilogram equals approximately 2.2 pounds, so a drop of 35 kg would place Fury right at the cruiserweight limit of 200. At that weight, the six-foot-nine Gypsy King would look as gaunt as a scarecrow — and yet, for what it's worth, he would still have the means to beat up on Jake Paul.
I'm surprised that when Paul volunteered to fight Fury at cruiserweight that he wasn't heralded for his bold provocation.
Headline: EXCLUSIVE: 7 Ft. Heavyweight Giant Nikolai Valuev Rules Out Comeback
Another contribution from the indefatigable Phil Jay at WBN, a web site that beats the pants off the competition when it comes to exclusives.
Nikolai Valuev, who twice held the WBA version of the world heavyweight title, was 47 years old when this story ran on Feb. 17. Back in 2010, he underwent two operations for serious "bone and joint problems" and in 2011 he had a small, benign tumor removed from his brain.
Asked about the possibility of a comeback, Valuev, who retired in 2009, had this to say: "I have never announced my return to the ring, even for exhibition fights. I do not consider this possibility."
From the standpoint of a story idea, this is genius. If the boss ever gets on my case for not being sufficiently productive, I will reach out to an old, retired fighter and feel him out regarding the possibility of a comeback. Larry Holmes comes quickly to mind.
"Hey Larry, this is Arne. You probably don't remember me, but I once asked you a question at a post-fight press conference. Anyway, the reason I am calling is to inquire whether you are plotting another comeback."
Larry: "Nope. Been there, done that. I'm 72 years old now and my fighting days are done. As far as another comeback, I never give it any thought."
And presto, there's my story: "Larry Holmes Says He Won't Be Returning to the Ring." If I ever get around to writing it, remember that you read it here first.
To comment on this story in the Fight Forum CLICK HERE
Jake Paul vs Tommy Fury on Feb. 26 in a Potential Pay-Per-View Blockbuster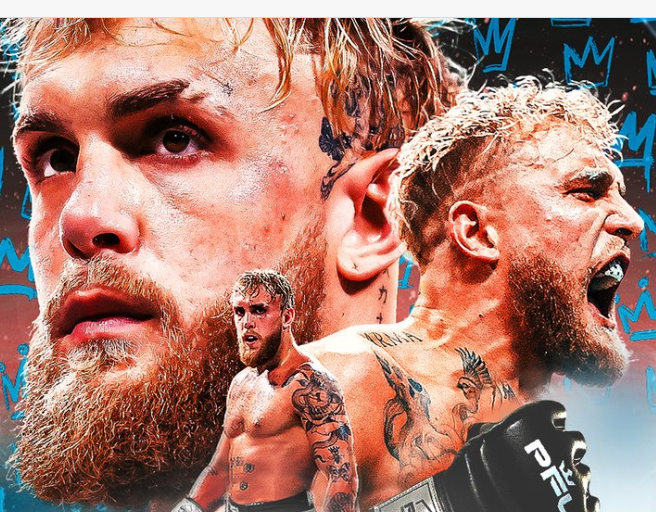 It's now official. The twice-postponed "grudge match" between Jake Paul and Tommy Fury will come to fruition on Sunday, Feb. 26, at Riyadh in the Kingdom of Saudi Arabia. An 8-rounder contested at a catch-weight of 185 pounds, the match and several supporting bouts will air in the U.S. on ESPN+ PPV at a cost of $49.99.
The hook for this promotion – a come-hither that will be hammered home incessantly in the coming weeks – is that Jake Paul will finally touch gloves with a legitimate professional boxer. Paul's previous opponents were a fellow YouTube influencer (AnEsonGib), a retired NBA player (Nate Robinson), and three former MMA champions: Ben Askren, Tyron Woodley, and Anderson Silva. He fought Woodley twice.
Tommy Fury, the half-brother of reigning WBC world heavyweight champion Tyson Fury, made his pro debut in December of 2018 in a four-round bout in his hometown of Manchester. He was two fights into his pro career when he became a contestant on the TV reality show "Love Island." An enormously popular show in Great Britain, especially among the coveted 18-34 demographic, "Love Island" was in its fifth season.
Fury was paired with supermodel Molly-Mae Hague with whom he finished second. They developed a great chemistry, on and off the set, became engaged, and purportedly welcomed a baby girl this week.
What about Tommy Fury the boxer? How legitimate is he?
Fury's record currently stands at 8-0 (4 KOs). His first opponent was a professional loser from Latvia whose current ledger reads 10-113-3. His next six opponents were a combined 4-73-2. Finally, in his last fight, which occurred in April of last year, he met an opponent with a good record, Poland's Daniel Bocianski, who was 10-1. But look closer and one discovers that all but one of Bocianski's 10 triumphs came against opponents with losing records. The exception was a 6-round decision over a fellow Pole whose record currently stands at 18-16-1 and who has been stopped 13 times.
Fury bloodied Bocianski and won a wide 6-round decision, but his performance was underwhelming. "Fury had the Hollywood teeth, tan, and diamante-colored shorts," wrote Chasinga Malata of the London Sun, "leaving only his performance without sheen and sparkle."
There is nothing in Tommy Fury's background, aside from his biological pedigree, to suggest that he has the tools to become a world-class boxer. If he were a member of the Three Stooges, he would be Shemp.
Jake Paul, by contrast, may actually be legit. Those in the know that have watched him train have come away impressed. It says here that Paul isn't moving up in class on Feb. 26; it's the other way around.
In the co-feature, Ilunga Makabu (29-2, 25 KOs) will make the third defense of his WBC world cruiserweight title against Badou Jack (27-3-3, 16 KOs). A Congolese-South African, Makabu is the older brother of heavyweight contender Martin Bakole. Jack, four years older than Makabu at age 39, formerly held world titles at 168 and 175 pounds.
Although Badou Jack was born in Sweden and keeps a home in Las Vegas where he has long been affiliated with the Mayweather Boxing Club, he will have the home field advantage in Saudi Arabia where he has cultivated a loyal following. A devout Muslim, Jack will be making his fourth straight start in the Persian Gulf Region. In his last outing, he outpointed Richard "Popeye" Rivera at Jeddah, winning a 10-round split decision.
To comment on this story in the Fight Forum CLICK HERE
Avila Perspective, Chap. 223: A Lively Weekend in SoCal with Three Fight Cards in Two Days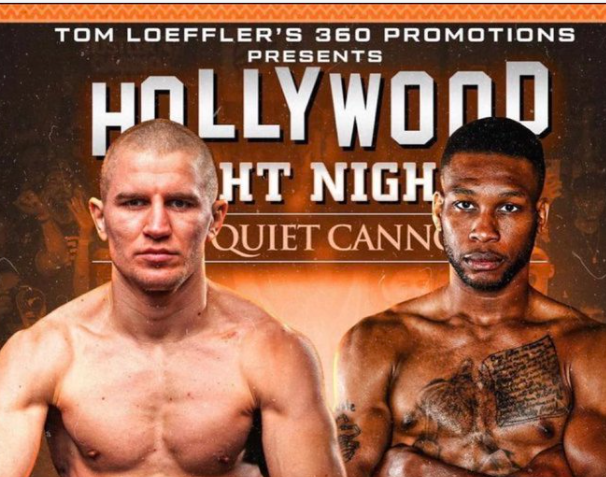 Avila Perspective, Chap. 223: A Lively Weekend in SoCal with Three Fight Cards in Two Days
Big money prizefighting returns to the Los Angeles area with back-to-back shows. First, Serhii Bohachuk heads a 360 Promotions card on Friday and then Alexis Rocha is featured on Saturday in a Golden Boy Promotions production. And on the same day Riverside's Saul Rodriguez fights in his hometown.
Bohachuk, Rocha, and Rodriguez are aggressive big hitters.
Ukraine's Bohachuk seeks to regain footing in the super welterweight division. He was rapidly climbing up the ratings ladder when first he was defeated by Brandon Adams two years ago. And then the invasion of his home country Ukraine stalled him even more.
On Friday Jan. 27, at the Quiet Cannon in Montebello, Calif. Bohachuk (21-1, 21 KOs) meets Nathaniel Gallimore (22-6-1, 17 KOs) in the main event. UFC Fight Pass will stream the 360 Boxing Promotions card.
Few fighters are as well-liked outside of the prize ring as Bohachuk. Always amiable, he's one of the handful of fighters that always smiles. Inside the ring, he's a killer. No one leaves without someone getting knocked out.
Gallimore, 34, is no slouch. He has a knockout win over former world titlist Jeison Rosario and has battled almost all of the top super welterweights. He is a veteran and very crafty.
The Quiet Cannon venue is not very large, but it does have a patio and good food and drink. Most of the crowd ventures from all over Southern California to attend the fights at that venue. It gets packed.
Golden Boy in Inglewood
Welterweight contender Alexis Rocha headlines the Golden Boy Promotions card on Saturday, Jan. 28, at the brand new YouTube Theater in Inglewood, Calif. DAZN will stream the fight card.
Rocha (21-1, 13 KOs) faces George Ashie (33-5-1) in the main event set for 12 rounds. Finally, there is an opponent for the left-handed fighter from Santa Ana. It didn't look like he was going to fight after opponent after opponent fell out for one reason or another.
"You have to be ready for anybody they put in front of you. If it's you or George Ashie, I have to prepare for it. I have to focus on what I can do," said Rocha.
Others on the card include super middleweight Bektemir Melikuziev (10-1) vs Ulises Sierra (17-2-2) set for 10 rounds. Also, good looking lightweight prospect Floyd Schofield (12-0, 10 KOs) meets Alberto Mercado (17-4-1).
Schofield fights out of Austin, Texas and looks like someone to watch.
Doors open at 3 p.m.
Neno Returns in San Bernardino        
Garcia Promotions stages a boxing card on Saturday Jan. 28, at the Club Event Center in San Bernardino. Garcia Promotions is associated with trainer Robert Garcia and family whose training compound is located in nearby Riverside.
A primarily local fight card featuring all fighters from Garcia's gym will be performing.
Headlining is Saul "Neno" Rodriguez out of Riverside, California.
It's been nearly three years since Rodriguez (24-1-1, 18 KOs) last fought and he faces Mexico's Juan Meza Angulo (6-1, 3 KOs) in the co-main event.
At one time Rodriguez was a big fan favorite because of his fast work and knockout ability. Once he got to the top plateau he ran into another knockout puncher in Miguel Angel Gonzalez and lost by stoppage.
Prizefighting is a tricky road. One loss can mean difficulty in finding a big-time promoter or it can mean discovering what you need to do to re-establish your skills. A fighter can go the road of Kermit "The Killer" Cintron and find out other ways to win without a kill-or be-killed style. Or they can travel the road of Marco Antonio Barrera who was knocked out by Junior Jones but adapted a more boxer-puncher style that allowed him to defeat Erik Morales twice and Prince Naseem Hamed.
Rodriguez, 29, still has time to make a good run for a title bid. It all starts on Saturday.
Others on the Garcia Promotions card are fighters who are part of trainer Garcia's stable including Gabriel Muratalla, Leonardo Ruiz, Jose Rodriguez and others.
Doors open at 4 p.m. with amateurs opening the boxing program.
Fights to Watch
Fri. UFC Fight Pass 7 p.m. Serhii Bohachuk (21-1) vs Nathaniel Gallimore (22-6-1).
Sat. ESPN+ 11:30 a.m. Artur Beterbiev (18-0) vs Anthony Yarde (23-2).
Sat. DAZN  5 p.m. Alexis Rocha (21-1) vs George Ashie (33-5-1).
To comment on this story in the Fight Forum CLICK HERE
Artur Beterbiev: "I'd prefer to fight Bivol because he has the one thing I need"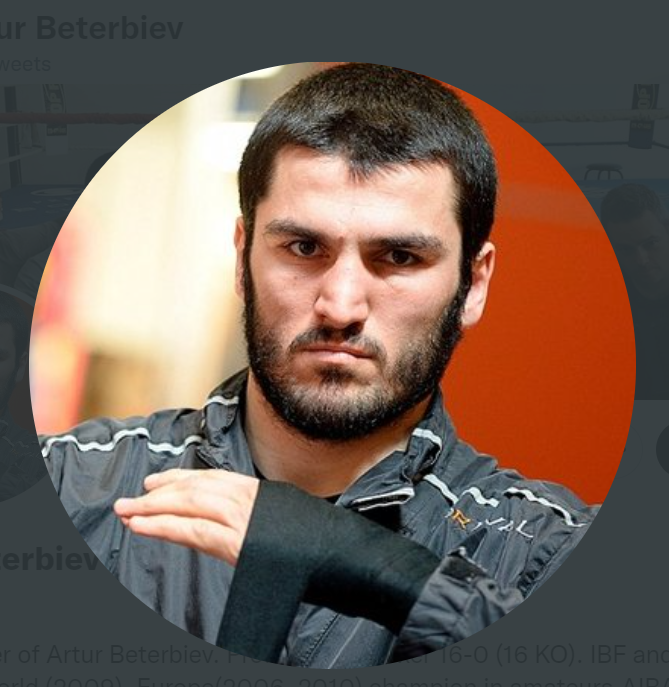 Russian Artur Beterbiev, triple champion of the 175-pound division, is the only current world champion who, thanks to the enormous power he wields in his fists, has won all his fights inside the distance.
Beterbiev has 18 victories by way of chloroform since he debuted as a professional fighter in June 2013 when he anesthetized retired American, Christian Cruz, in the tenth round at the Bell Center in Montreal where Beterbiev currently resides.
Beterbiev, who turned thirty-eight last Saturday, will defend his WBC, IBF, and WBO titles against Brit Anthony "The Beast from the East" Yarde (23-2, 22 KOs) on Saturday, January 28th at the OVO Arena in London.
Beterbiev obtained the WBO belt on June 18th this past year when he defeated American Joe Smith (28-4, 22 KOs) in the second round at Madison Square Garden. This was Smith's second defense of the belt.
Earlier, in November 2017, Beterbiev won the vacant IBF belt after defeating German Enrico Koelling (28-5, 9 KOs) by knockout in the twelfth round in Fresno, California.
Two years later, Beterbiev seized the WBC belt from Ukrainian Oleksandr Gvozdyk (17-1, 14 KOs) in Philadelphia. Three knockdowns in the tenth round forced referee Gary Rosato to stop the lopsided bout with 11 seconds remaining in the round.  Beterbiev maintains that although his intention is to win each fight, in no way does he want to harm his rival and that his greatest wish is for both of them to leave the ring healthy.
Referring to his upcoming matchup, Beterbiev told BoxingScene that "after the fight, I just hope he (Yarde) is okay."
He acknowledged that he does not know much about the British boxer, although he has watched several of his fights: "He's a good fighter, has good experience as a professional and he's a boxer. He's dangerous so I have to prepare for this fight like I always do."
Beterbiev said that his main motivation is to successfully defend the three belts he owns and that is why he will try to be one hundred percent ready and then it will be evident who is the better fighter.
Regarding his knockout streak, Beterbiev emphatically denied that he enjoys knocking out his opponents: "No. There's no pleasure in it. I just hope everything is OK with them. I just want to do good boxing, not hit people."
Beterbiev smiles enigmatically and stares at the horizon when they ask him to what he attributes the strength of his fists to. "I know for sure, 1000 percent, that the secret to my power is somewhere in my boxing gym but I don't know exactly where," he adds. "I don't know which exercise or bag gave me this secret. I don't know where it comes from. I wasn't always like this either, it has come from working every day. But really my dream is to be a good boxer one day."
Aside from the upcoming fight with Yarde, Beterbiev acknowledges in each interview that his goal is to be the undisputed champion of the division, which means facing (and defeating) the undefeated Russian Dmitry Bivol (21-0, 11 KOs), who holds the WBA light heavyweight super championship belt.
"I need Bivol," Beterbiev admits. "I'd prefer to fight Bivol because he has the one thing I need. I hope I fight him in 2023 but the hold-up is not from my side, it's from their side. In the last three years he always says he will fight me next but in this time we've done unification fights against Oleksandr Gvozdyk and Joe Smith. We've done that whereas he has just been talking about it.
Beterbiev recalled that he was with Bivol on the Russian national team where they were amateurs. "I knew him then, but he is younger than me. We haven't talked for 10 years now. He was 75kg back then, too small for me. We were never friends."
Article submitted by Jorge Juan Alvarez in Spanish.
 Please note any adjustments made were for clarification purposes and any errors in translation were unintentional.
To comment on this story in the Fight Forum CLICK HERE