Venerated Sportswriter William Nack Had a Soft Spot for the Sweet Science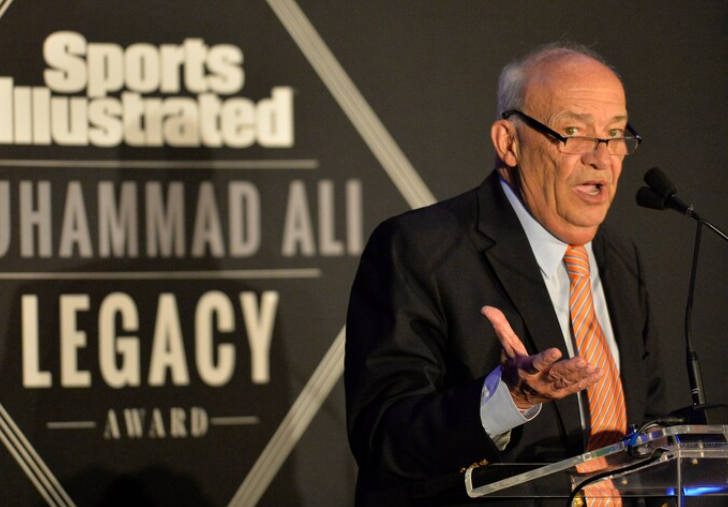 William Nack came late to sportswriting, but once he did, it was gangbusters.
Nack, who would have celebrated his 81st birthday on February 4, spent 11 years at New York Newsday and 23 years at Sports Illustrated, and at each stop left an indelible mark.
At the Long Island-based daily, Nack, a native of Chicago, a graduate of the University of Illinois, and a Vietnam veteran, covered the environment and politics in addition to sports where his main focus was on horse racing and boxing.
Honored by the Boxing Writers Association of America with the 2004 A.J. Leibling Award and the 2017 recipient of the ESPN Award for Literary Sportswriting, Nack found time to pen three books, including "Secretariat: The Making Of A Champion," and his memoir, "My Turf: Horses, Boxers, Blood Money, And The Sporting Life."
Richard O'Brien worked with Nack at Sports Illustrated. "I was a boxing reporter, writer, and the beat editor at S.I. for more than 25 years. As foreground, I was – and remain – a huge fan of Bill's writing, and of Bill the man. Sentence for sentence, he was as good as anyone ever at the magazine, and he brought such a keen eye and such a huge heart to every story," he said. "This was a man who could – and often did in the closing hours of an S.I. Christmas party – quote the final pages of 'The Great Gatsby,' word for word, in both English and Spanish. His command of language was just as lyrical."
"Bill had an enormous passion for his writing, for diving into his subjects, gathering every possible detail and nuance, and working and reworking his stories until he felt he had everything just right," he said. "I attended the first [Pernell] Whitaker-[Julio Cesar] Chavez fight with him at the [San Antonio] Alamodome in 1993. I was just a reporter then, running quotes for him, but he called me later that night – or, I should say, in the early morning hours long after the fight – to read me his lede. It was beautiful, perfect, but Bill was sweating it, working it, turning it over, worrying about it, as I think he did every story. I remember being thrilled, and honored, listening to him read it."
"Bill wasn't the kind of boxing writer you find hanging out in the gym all the time, or scrounging the press room buffet while gossiping with the rest of the media in the week before a big fight," O'Brien offered. "He wasn't covering four-rounders in Atlantic City or arguing over the latest junior middleweight rankings. His heart and his eye were drawn to the largest moments and greatest figures, yet he was able – again, in his passion and his commitment to research, reporting and interviewing – to get deeper with those subjects than anyone else."
O'Brien referenced some of Nack's boxing features to explain what made his work sparkle.
"His profiles of Sugar Ray Leonard, Roberto Duran, Larry Holmes, and others are brilliant (free from the accepted wisdom and clichés found in the stories of so many of his contemporaries)," he said. "I still go back now and then to read his piece on Sonny Liston, just for the beauty and the humanity that flows through it. Another great one is the piece he did in 1996 ("The Fight's Over, Joe") about Joe Frazier's undying resentment towards Muhammad Ali. Just sad and beautiful."
Nack was ringside in June 1980 when the ferocious Duran took on the slick and polished Leonard in their first meeting. Here are Nack's first two paragraphs from Sports Illustrated of this 15-round battle:
Roberto Duran had finished his steak and potato, polished off a helping of sausages and now was working on his second soft drink of the afternoon. It had been weeks since Duran had been able to indulge his prodigious appetite, to yield to his weakness for Coca-Cola and 7-Up, but he was getting his fill now as he held court in a restaurant of the Hotel Bonaventure in Montreal. Just 13 hours earlier, in a ring set above second base at the Olympic Stadium, Duran had taken the World Boxing Council's version of the welterweight championship of the world from Ray Leonard.
Duran's child, 6-year-old Robertito, slipped away from the table and wrapped himself in the green belt with the huge gold medallion signifying that his father was now the champion. Duran spotted him and laughed. "Show them how you box," Roberto said. The boy threw a straight right through the air and grimaced dutifully. "Hey hey!" Duran cried. For the first time in days, he was relaxed. He signed autographs. He posed for photographs. And he showed off his two new diamond rings, one for each hand, that his wife, Felicidad, had given him for his 29th birthday on June 16. There were only two visible signs of Duran's whereabouts the night before – manifestations that he took as well as gave. A mouse, violet and red, swelled below his left eye – the work of Leonard's right hand. And there was his own right hand, swathed in an Ace bandage that covered the bruises sustained when he pounded Leonard's head and ribs.
Jack McCallum also worked with Nack and, like O'Brien, was impressed.
"What you have to understand, first, is that Bill was a superlative writer of anything. He was quite literally one of the best writers in the country on any subject," he said. "Had he been writing politics or music or whatever interested him, he would be near the top. He just knew how to write – pacing, word choice, transition, all that stuff. We use tools to build a story, just like a carpenter uses them to build. Bill had all those tools.
McCallum, who primarily covered the NBA for the magazine and is the author of more than a half-dozen books, saw the difference between Nack and so many others.
"I think we all care about our subjects and want our pieces to be good, but Bill cared more," he said. "I always tossed out this line about myself: It was easy for me to be pretty good. And sometimes I left it at that. Bill never left it at that. He wanted every piece to be great. He slaved over them. I don't think all of us did that. Google his piece about Bobby Fischer, the chess genius."
Boxing lends itself to great writing and Nack was extremely comfortable in this milieu.
"I do know that we all love characters. Those fly-by-night, shady [Damon] Runyonesque characters who don't exist much anymore," McCallum said. "But they're still there in boxing, and Bill plugged into that."
Nack was perched ringside for much of Duran's legendary career.
Here are the first three paragraphs from Sports Illustrated of his November 1983 clash with Marvin Hagler at Caesars Palace:
Toward the close of the 12th round last Thursday night, Marvelous Marvin Hagler and Roberto Duran fought at a savage pace. Duran scored with hard, straight right hands to Hagler's face, and just before the bell, blood trickled from Hagler's swollen left eye, as Duran taunted Hagler by pointing to his chin and saying, "Hit me! Hit me!" Hagler, the undisputed middleweight champion, obliged with a hard right as he chased Duran into a corner.
The crowd of 14,600 in the stadium at Caesars Palace in Las Vegas was on its feet roaring long after the bell had sounded. But the 12th, which Duran won with such a flourish, was mere prelude to what would happen in the next round. Duran brought the multitude up again, and again, and then it was chanting, "Dooooran! Dooooran! Dooooran!" Spurred on by the crowd and driven by the force of his own furious will and considerable talent, Duran, the WBA junior middleweight champion, appeared to seize control of the fight.
Midway through the 13th, Hagler struck Duran with a mighty left to the face, but Duran countered to the body, jarred Hagler with a sharp right to the head, cracked him with another right and then a third, and followed with a left and a right. Now someone in the crowd was blowing a bugle, a clarion call, it seemed, for Duran. At the bell he landed a final right to Hagler's head, and Hagler smiled sarcastically as he went to his corner. It was Duran's round, and Hagler knew it.
Alexander Wolff was the longest tenured writer at Sports Illustrated, retiring in 2016 after 36 years. An author or co-author and editor of nine books including his most recent, "Endpapers: A Family Story Of Books, War, Escape, And Home," Wolff also admired and appreciated Nack's unique gifts.
"Bill wrote a lovely sentence. And for all he had lived through, in Vietnam and on big-city newspaper beats, he never lost the childlike curiosity that's a mark of every good journalist," he said. "When he took on a subject, he seemed to burrow down some hole and root around in it, then emerge into the sunlight with this fully formed, carefully considered take."
Wolff went on: "He would tell tales of how hard he found the process, but the miracle was that the finished product, on the page, betrayed none of that," he said. "In a way, boxing mirrors a Bill Nack story: lots of suffering and pain beneath the surface that might be called "sweet," as in "sweet science."
To comment on this article in the Fight Forum CLICK HERE
Jordan Gill TKOs Michael Conlan Who May Have Reached the End of the Road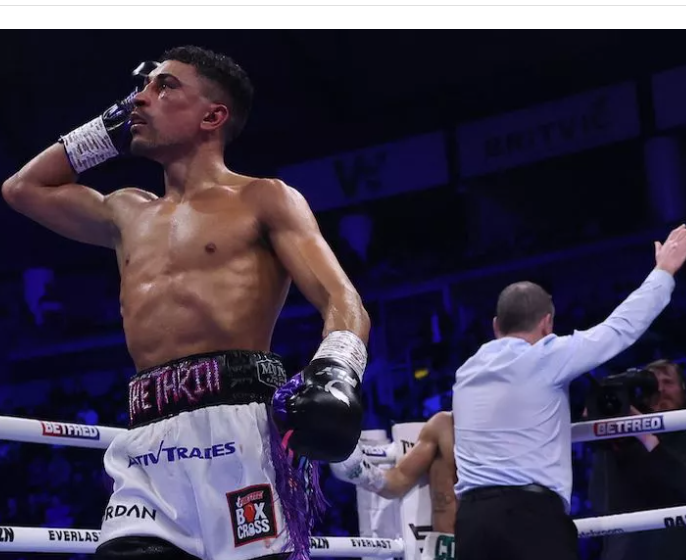 Fighting on his home turf, two-time Olympian Michael Conlan was an 8/1 favorite over Jordan Gill tonight in Belfast, Northern Ireland. Had he won, Matchroom promoter Eddie Hearn was eyeing a rematch for Conlan with Leigh Wood. Their March 2022 rumble in Nottingham was a popular pick for the Fight of the Year. But the 29-year-old Gill, a Cambridgeshire man, rendered that discussion moot with a seventh-round stoppage. It was Conlan's third loss inside the distance in the last 18 months and he would be wise to call it a day. His punch resistance is plainly not what it once was.
It was with considerable fanfare that Conlan cast his lot with Top Rank coming out of the amateur ranks. Tonight was his first assignment for Matchroom and his first fight at 130 pounds after coming up short in two world featherweight title fights. And he almost didn't make it past the second round. Gill had him on the canvas in the opening minute of round two compliments of a left hook and stunned him late in the round with a right hand that left him on unsteady legs.
He survived the round and for a fleeting moment in the sixth frame it appeared that he had reversed Gill's momentum. But Gill took charge again in the next stanza, trapping Conlan in the corner and unloading a fusillade of punches that forced referee Howard Foster to waive it off, much to the great dismay of the crowd. The official time was 1:09 of round seven.
Released by Top Rank, Conlan trained for this fight in Miami, Florida, under Pedro Diaz, best known for rejuvenating the career of Miguel Cotto. But the switch in trainer and in promoter made no difference as Conlan, who won his first amateur title at age 11, was damaged goods before he entered the ring. It was a career-defining victory for Jordan Gill (28-2-1, 9 KOs) who was not known as a big puncher and was returning to the ring after being stopped by Kiko Martinez 13 months ago in his previous start.
Semi-wind-up
In the "Battle of Belfast," undefeated welterweight Lewis Crocker seized control in the opening round and went on to win a lopsided decision over intra-city rival Tyrone McKenna (23-4-1). Two of the judges gave Crocker every round and the other had it 98-92, but yet this was entertaining fight in spurts. McKenna had more fans in the building, but Crocker, seven years younger at age 26, went to post a 7/2 favorite and youth was served.
Other Bouts of Note
Belfast super welterweight Caoimhin Agyarko, who overcame a near-fatal mugging at age 20, advanced to 14-0 (7) with a 10-round split decision over Troy Williamson (20-2-1). The judges had it 98-92 and 97-93 for Agyarko with a dissenter submitting a curious 96-94 score for the 31-year-old Williamson who wasn't able to exploit his advantages in height and reach.
Sean McComb, a 31-year-old Belfast southpaw, scored what was arguably the best win of his career with a 10-round beat-down of longtime sparring partner Sam Maxwell. Two of the judges gave McComb every round and the other had it 99-88. McComb, who has an interesting nickname, "The Public Nuisance, successfully defended his WBO European super welterweight strap while elevating his record to 18-1 (6). The fading, 35-year-old Maxwell, a former BBBofC British title-holder, lost for third time in his last four starts after winning his first 16 pro fights.
Photo credit: Mark Robinson / Matchroom
To comment on this story in the Fight Forum CLICK HERE
Avila Perspective, Chap. 262: Ryan Garcia Reloads and More Fight News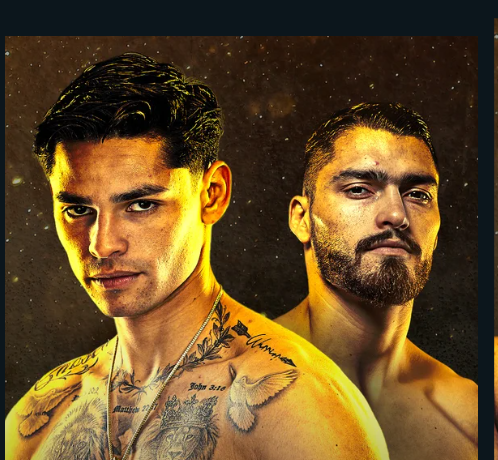 Avila Perspective, Chap. 262: Ryan Garcia Reloads and More Fight News
Nobody is perfect.
That's a mantra that everyone including boxers, promoters and managers should realize. No person is perfect. Everyone makes mistakes.
Ryan "King Ry" Garcia (23-1, 19 KOs) returns to the prize ring to face thunderous punching Oscar Duarte (26-1-1, 21 KOs) on Saturday, Dec. 2, at the Toyota Center in Houston, Texas. DAZN will stream the stacked Golden Boy Promotions card.
A press conference started slowly like a long-lit fuse slowly burning to the stick of dynamite. And when the fire reached the stick, it exploded with everyone in the vicinity burned.
Garcia unleashed pent-up frustration with verbal attacks on his promoters and burned the perimeter with fire. Poor Duarte sat there knowing something happened, but probably needed translation from his people to discover Garcia burned the room.
No survivors.
If that's just a sample of what's coming on Saturday night, well buckle-up and don't miss a second of Garcia and Duarte's confrontation.
Duarte has 11 consecutive knockouts and an 80 percent knockout rate. Garcia recently lost to Gervonta "Tank" Davis by stoppage and is looking to raze the earth. He has an 82 percent knockout rate.
Somebody is going to sleep in front of millions of fans.
"Oscar is a tough opponent. I know he's going to come to fight. But I'm right here to make an example for the 140-division," said Garcia with a death knell stare during the face-off. "This is how I'm coming. This is the Ryan Garcia you are going to get."
Duarte knows he's in the limelight. There's no better place to be. Or is there?
"This is a dream for me. I come very prepared. This Saturday you will see my best version," said Duarte. "I'm going to win."
Maybe he picked the wrong time.
Garcia looked as if he were General Sherman on his way to scorch the earth on his way to Atlanta. No survivors.
It doesn't look good for anyone.
"I'm laser focused" said Garcia with a stare that looked like Superman shooting lasers from his eyes.
The loss to Davis last spring was only on his ledger. In his pocketbook the lean, snap-quick fighter from Victorville, California gained $30+ million. That's what happens when you fight the best and the world wants to see it. Both he and Tank Davis broke the bank and the counting machine for pay-per-views.
But winning still remains important and few know better than promoter Oscar De La Hoya.
"You never know where the mindset is in a fighter after he loses. You have to give it up to Ryan. When you pick a guy who is dangerous and speedy and who has a shot, kudos to Ryan," said De La Hoya on social media in a statement that probably lit the Garcia's fuse that roasted the room.
"When fighters lose they have their emotional rollercoasters. But once you win and you get 30 million bucks everything is friggin good," De La Hoya added.
Others on the card are Shane Mosley Jr., Floyd Schofield, Darius Fulghum and Ryan's younger brother Sean Garcia.
It's loaded. Beware of fire.
SoCal
Amado Vargas, son of the great Fernando Vargas, makes his return.
Vargas (9-0, 4 KOs), a lightweight, meets Ezequiel Flores (4-1) in the main event on Saturday Dec. 2, at C. Robert Lee Center in Hawaiian Gardens, Calif. on the MarvNation Boxing Promotions card
All three of the Vargas brothers have been burning up to boxing ring and all are signed by promoters. Amado and Fernando Vargas Jr. signed with MarvNation and have attracted many fans.
This is the last boxing card of the year for MarvNation. Doors open at 5 p.m. For more information call (562) 713-9026 or (562) 639-3980.
Florida
Don King Productions has its last card of the year and ends it with five title fights including undefeated Antonio Perez (8-0, 5 KOs) versus Haskell Rhodes (29-5-1, 14 KOs) in a welterweight clash at Casino Miami Jai Ali in Miami, Florida.
Perez, 21, is only 5-6 in height and Rhodes is even shorter, but has experience against top competition such as Floyd Schofield and Sergey Lipinets.
Also on the card are Ian Green, Vaughn Alexander, Tre'Sean Wiggins, Chris Howard, Alex Castro, Harry Cruz and more.
The Don King Production card will be streamed at this link: https://itube247.com/
To comment on this story in the Fight Forum CLICK HERE
Australia's Liam Paro Aims to Steal the Show on the Haney-Prograis Card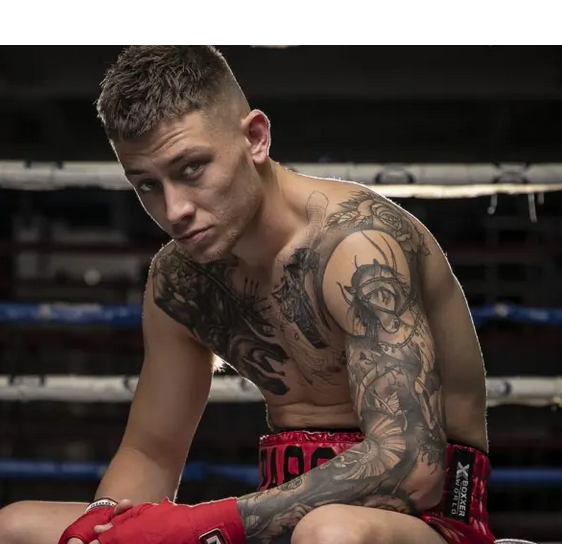 These are heady days for the sport of professional boxing in Australia. Cruiserweight Jai Opetaia is the best fighter in his weight class. Tim Tszyu is a major star in the Land Down Under and his younger brother Nikita is lapping at his heels. Then there's undefeated super lightweight Liam Paro, 27, whose profile will grow immensely if he can get past Cleveland's Montana Love when they meet on Dec. 9 in San Francisco at the home of the Golden State Warriors. It's a 12-rounder that will serve as the chief supporting bout to the showdown between Devin Haney and Regis Prograis.
Forget the fact that Matchroom honcho Eddie Hearn has seen fit to dress up this fight with some frivolous title; this is a good match-up. An undefeated southpaw, Liam Paro (23-0, 14 KOs) is coming off the best win of his career. Montana Love (18-1-1, 9 KOs) would likely be undefeated too if not for a bizarre disqualification in his most recent bout. He too is a southpaw.
Paro turned heads in is his last outing when he scored a brutal, one-punch, opening-round knockout of countryman Brock Jarvis. Paro was favored, bur Jarvis, a disciple of Jeff Fenech, Australia' most famous living boxer, was accorded the better chance of ending the bout with one punch.
Paro vs. Jarvis, staged in October of last year in South Brisbane, marked Matchroom's first foray into Australia. Paro has had two fights fall out in the interim. The British Boxing Board of Control pulled Paro out of a March 11, 2003 match in Liverpool, England with Robbie Davies Jr. when a routine but mandatory scan showed evidence of a facial fracture. Three months later, Paro was forced to withdraw from a title fight with WBA 140-pound belt-holder Regis Prograis because both of his Achilles tendons were inflamed, compromising his mobility.
The facial fracture, insists Paro, was a false positive; the test was defective. As for the Achilles issue, that's cleared up. "It's in my rear-view mirror," he says.
Paro was raised in the city of Mackay which is near the Coral Sea coast of Queensland. His ancestors migrated here from Italy to work in the sugarcane fields. Unlike so many other dads, his father Errol, a welder in the steel industry, has no boxing background and isn't directly involved in preparing his son for a fight. Errol is with his son in Las Vegas at the moment (Errol's first visit to Sin City) and will be there with several other family members to cheer on Liam when he resumes his career in San Francisco on Dec. 9.
When healthy, Liam Paro can usually be found training at the Top Rank Gym in Las Vegas. The boxing infrastructure of the Southern Nevada city draws prizefighters from around the world. He has sparred extensively with Jamel Herring and has boxed with the likes of Shakur Stevenson and Devin Haney. Practicing his craft with fighters of that caliber may give him an edge when he touches gloves with Montana Love.
Montana Love
Montana Love came to the fore in August of 2021 when he stepped up in class and upset Russian tough guy Ivan Baranchyk on a Jake Paul promotion in Cleveland. Baranchyk's handlers stopped the one-sided affair after seven rounds. Five weeks later, Love signed with Matchroom.
What followed was a third-round blast-out of 29-1 Carlos Diaz followed by a hard-earned 12-round decision over Gabriel Gollaz Valenzuela and then a match with Australia's Steve Spark which marked Love's debut as a top-of-the-marquee attraction in his hometown.
The fight between Love and Spark was even on two scorecards after five rounds. In the sixth, shortly after a clash of heads left Love with a bad cut over his left eye, Love pushed Spark out of the ring and was immediately disqualified by referee David Fields. It was a controversial call; a "terrible call" in the words of Eddie Hearn. For the record, after flipping over the top strand of rope, Spark landed on his feet and was fit to continue.
A 28-year-old father of three, Love has always had the vibe of a hungry fighter, a residue of the adversity he has had to overcome. His father died when he was three years old and his mother was only 38 when she passed away from colon cancer. In 2015, as his career was just getting started, he was remanded to prison on theft- and drug-related charges and served 16 months.
It's rather ironic that Love will be facing an Australian opponent on American soil in back-to-back fights. Needless to say, he hopes that the second installment will go better than the first.
To comment on this story in the Fight Forum CLICK HERE