R.I.P. Hall of Fame Referee Mills Lane whose Life Story was Worthy of a Big Screen Biopic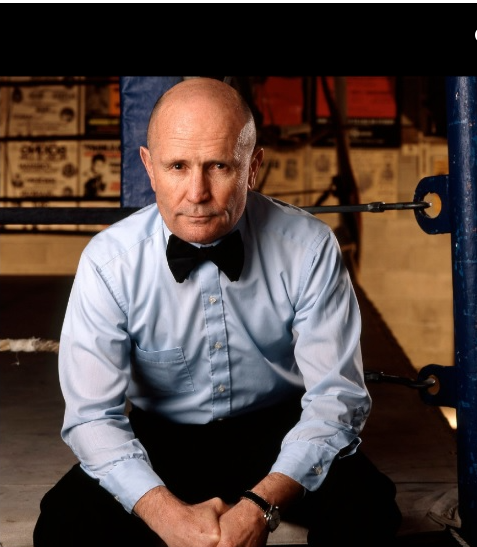 He probably never should have lasted as long as he did. After famed boxing referee Mills Bee Lane III suffered a debilitating stroke in March 2002, which left him partially paralyzed and unable to speak, the consensus medical opinion was that he it would be touch-and-go for him to survive the first few weeks. Even when he did make it through that critical early stage of recovery, it seemed a medical certainty that the feisty former Marine, at 65, could expect no more than a life expectancy of five years, tops, and most likely as a virtual prisoner in his own body.
But Mills Lane had been the third man in the ring long enough to discern when certain fighters, well behind on the scorecards and unlikely to find a path to victory, had shown enough resolve and moxie to go the distance if possible and make it to the final bell. It is a disposition of proud defiance he admired in others, and had exhibited himself on numerous occasions as an unapologetic free spirit. On those occasions when one must choose to be a leader or a follower, the little guy with the bald head and raspy voice always chose to stride boldly to the front.
For 20 years Lane was unable to verbally communicate with the family he so dearly loved, but there are some things, including goodbye, that a father need not express in words to make his feelings known. And, so, Mills Lane, at 85, silently took his leave of a life that mostly had been well spent in the early morning hours of Tuesday, Dec. 6, with his wife, Kaye, and sons Terry and Tommy, and their wives, at his bedside in the patriarch's adopted hometown of Reno, Nev.
"He was on hospice at home, in Reno, with the family around him when he passed away between 2 and 2:30 in the morning, but his time of death wasn't officially recorded until 3:16," older son Terry noted. "He had a rough couple of days. It all kind of came out of nowhere and things progressed quickly. My brother and I got back to Reno this past Thursday to be with my mother at Dad's bedside. Monday was one of the worst days of my life. Dad was just out of it. All we could do was whatever we could to make him comfortable.
"The reason we put him on hospice was he was beginning to have renal failure. I presume the stroke he suffered in 2002 was a contributing factor because he was in a pretty poor condition for 20 years."
That Mills Lane was a respected and highly regarded referee is a given, and not just because he was inducted into the International Boxing Hall of Fame in the Non-Participant category in 2013, which in and of itself is a story that bears telling. But it is the winding road this son of Deep South wealth and privilege undertook to success on his own terms that makes him unique, so much so that his history of obstinate self-discovery almost screams out for close-examination by a Hollywood screenwriter.
Mills Lane began life as the patrician scion of a banking dynasty in Savannah, Ga., with extensive holdings in South Carolina. How wealthy were the Lanes? So much so that the Mills B. Lane House in historic downtown Savannah, completed in 1907, was hailed as a "jewel of the antebellum South" when it was placed on the market in 2007 with an asking price of $7.6 million. It seems a safe bet that no other future referee was raised in a mansion that boasted a marble entrance, Corinthian columns, parquet floors, 29 handcrafted canvas murals, nine fireplaces, five bedrooms, eight full baths, three half-baths and a large, in-ground pool.
Young Mills' father went so far as to have already paid his son's tuition at a prestigious Midwestern university, where he was to study agriculture. But being a banker and/or gentleman farmer didn't especially appeal to the son, so he chucked it all in 1958 to enlist in the Marines. He took up boxing during his service stint, becoming All-Far East welterweight champion. When his hitch was up, he enrolled at the University of Nevada in Reno which was reputed to have a boxing team of some repute. He won an NCAA boxing championship at UNR, went 10-1 as a pro and from there continued to make his mark as a deputy sheriff, district attorney, two-time judge of Washoe County Circuit Court and, of course, boxing referee.
It was as a referee, however, that Mills Lane began to make his mark not only nationally, but internationally, working such high-profile and controversial bouts as Muhammad Ali-Bob Foster (1972), Larry Holmes-Gerry Cooney (1982), the Evander Holyfield-Riddick Bowe II "Fan Man" fight (1993), Oliver McCall's crying jag against Lennox Lewis (1997) and, most notably, the Evander Holyfield-Mike Tyson II "Bite Fight" (1997). It might have been coincidence or possibly fate when Lane got the assignment for Holyfield-Tyson II when the originally tapped ref, Mitch Halpern, backed out when Tyson's handlers objected to him and was replaced by the guy known as a lightning rod for fights sure to be branded into the public's memory.
"The visibility of the `Bite Fight' made Mills even more mainstream," recalled Marc Ratner, former executive director of the Nevada State Athletic Commission. "It almost seemed like he worked all the Super Bowls of crazy fights."
Terry Lane said that the visibility of the "Bite Fight" was such that the producers of the (eventual) Judge Mills Lane TV show decided that their courtroom arbiter of justice just might be the same guy that had the stones to disqualify Tyson.
It was while at home in Reno, by himself, that Lane suffered the stroke that made him voiceless, unable to call out for assistance. Terry Lane is unsure how long he lay on the floor of his home, but the delay did not help.
"A few months earlier, our family had become bicoastal," Terry Lane recalled for a story that appeared for TSS in 2014. "My brother had just begun high school in New York City after moving there from Reno. All of us were kind of going back and forth between Reno and New York. I had just started college in New York around that time. My mom, my brother and I were all back East and my dad was in Reno, by himself. We really don't know how long it was before he was found. It might have been a day possibly as long as two days. We don't know for sure."
As if all that he already was facing weren't enough, Mills had a fall in June 2013, almost to the day a full year before he was to be inducted into the IBHOF. His attendance for that event, which would have been considered extremely unlikely in any case, suddenly appeared to be impossible.
"When I got the call (from IBHOF executive director) Ed Brophy, I just assumed it would be Tommy and me going to Canastota and making a quick thank-you like we've done dozens of times before," Terry said in 2014. "But Dad was really into it. I know he was very happy to be inducted into the Hall of Fame. He can't speak, but he still can emote and be expressive."
Amazingly – well, maybe not so amazingly given who and what Mills Lane always had been before the stroke – he threw himself into the task of learning how to walk again, however haltingly. And when the Lanes accompanied their father to central New York, the miracle that couldn't possibly happen became reality.
"I could not believe that we were able to attend," Terry said. "Ed Brophy and his team, God bless 'em, made our lives so much easier at that time. It was a highlight for Dad to be there during a time when he truly was a prisoner in his own body.
"When he first had the stroke in 2002, we were told that his life expectancy was five years, maybe. Another massive stroke, which was always possible, would just take him out. So, in our own way, our family has been mentally prepared for this moment for 20 years. But then my dad never followed any accepted timeframe from for the living of his life. He lived way beyond any doctor's expectations, and in that time, he still was someone who not only was a disabled stroke victim, but he was getting older. He turned 85 on Nov. 12 of this year."
In other words, what the stroke started finally was finished by the aging process that affects everyone. Rest in peace, Mr. Lane. In sickness and in health, you stood as a beacon of hope for everyone who understands that every fight is capable of being won to some degree.
Bernard Fernandez, named to the International Boxing Hall of Fame in the Observer category with the Class of 2020, was the recipient of numerous awards for writing excellence during his 28-year career as a sports writer for the Philadelphia Daily News. Fernandez's first book, "Championship Rounds," a compendium of previously published material, was released in May of last year. The sequel, "Championship Rounds, Round 2," with a foreword by Jim Lampley, is currently out. The anthology can be ordered through Amazon.com and other book-selling websites and outlets.
To comment on this story in the Fight Forum CLICK HERE
Artem Dalakian, Sunny Edwards, and the Most Storied Title in Boxing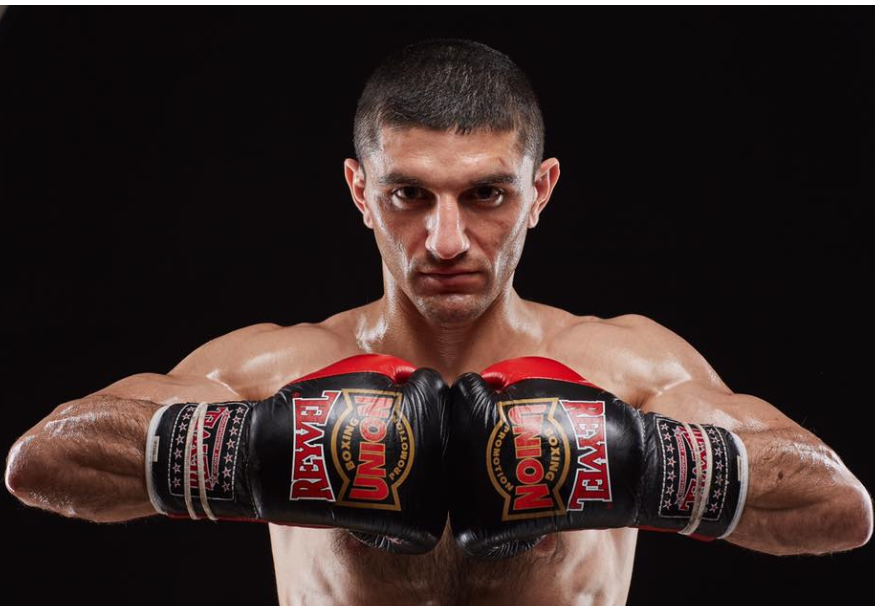 When the mighty Roman Gonzalez departed the 112lb division in 2016 he vacated the title and broke the longest remaining lineage in the sport. In a moment of quiet heartbreak for the boxing aficionado, the final direct link with boxing's glorious past was cut forever.
That lineage had begun back in 1975 with perhaps the greatest flyweight champion, Miguel Canto.  Canto cleaned house that year, shading the wonderful Betulio Gonzalez and the evergreen Shoji Oguma, part of a calendar year that saw him go 6-0 and establish his absolute pre-eminence in the deepest of flyweight divisions. In 1979, old in the face, Canto was out-worked and even in some ramshackle way out-jabbed by a swarming, aggressive Korean named Chan Hee Park. Park was a good fighter, Shoji Oguma lay in wait to send him tumbling with counter-rights, taking his turn in an impressive second tour. In 1981, the new generation asserted itself in the form of Antonio Avelar.  Avelar seemed, briefly, to be the real deal but he was unseated by a murderous punching Colombian, Prudencio Cardona, who inflicted upon Avelar the most violent knockout in flyweight history.
This heralded the advent of a series of caretaker champions, good fighters, all, but no great ones as the early eighties evaporated while the hot-potato flyweight championship passed from Fredy Castillo to Eleoncio Mercedes to Charlie Magri and others, none of them holding it for more than a matter of months. When the mighty Sot Chitalada wrestled it from the last caretaker champion in 1984, Canto finally had a descendent who could be named a peer. In two spells, Chitalada held the title into the 1990s whereupon it was ripped from him by the Thai Maungchai Kittikasem who then dropped it to an early emergent of the Soviet and former Soviet schools in Yuri Arbachakov.  Arbachakov was the first flyweight whose legacy was to suffer at the hands of the ABC title-belt madness, his record-breaking spell as champion marred by matches with WBC-nominated journeymen. Despite his lengthy title reign, Yuri managed to fight men who were held to belong in the top ten just twice as champion.
Less than a year after the lineal title and Arbakachov were parted, it would be wrapped around the waist of a youngster named Manny Pacquiao, who had crushed Chatchai Sasakul in eight who had in turn outpointed Arbachakov. From the madness of the alphabet soup to the emergence of one of the greatest fighters of our time, the story of the flyweight lineal championship is the story of modern boxing untrampled by titular uncertainty. The history of the championship, of the divisional king, can be traced back to a time when Muhammad Ali ruled the world and so a fistic tendril connects Ali, a hero to his people, to Pacquiao, a hero to his. Pacquiao nearly ruined it all though.  Manny missed weight for his 1999 match with Boonsai Sangsurat and had he won that fight, the title would have been vacated as he departed the weight forever, but fortunately, a weight-drained mess, he was crushed in three rounds.
Pongsaklek Wonjongkam then, when he lifted the title in 2001, became the latest great to trace his lineage back to Canto. Wonjongkam's reign was as modern as can be imagined, dictated thoroughly by ABCs, fought almost exclusively in his backyard, and despite amassing an astonishing twenty title defences in two spells as king, his win resume underwhelms. A list of the worst ever lineal title challengers would draw heavily from Wonjongkam's opposition.
Wonjongkam made way for Sonny Boy Jaro of The Philippines who made way for Toshiyuki Igarashi and Akira Yaegashi, both of Japan, underlining what has always been the most international of championships. And finally, at the end of the longest road in modern boxing, the title was lain at the feet of a great fighter from Nicaragua, the wonderful Roman Gonzalez.
Roman Gonzalez was my favourite fighters for years, I watched his boxing obsessively. More than a decade ago, I wrote an article predicting his eventual enshrinement as a pound-for-pound number one and his likely vanquishment by a southpaw, even going so far as to predict this would occur up at 115lbs, all of which came true. But it cut me when he stepped aside in 2016, the lineage that had begun with Canto destroyed, a lineage that had run through four different abdications and coronations at 160lbs, that ran all the way back to the last golden age of the flyweight division.
From the ashes, finally, a phoenix menaces. Far from stipulated, certainly not sure, but stirring. On Saturday night, Ukrainian Artem Dalakian (pictured) came to London to meet David Jimenez on the undercard of the Artur Beterbiev-Anthony Yarde fight. Dalakian-Jimenez is one of those rare and wonderful fights British and American fans are sometimes treated to, elite combat athletes who struggle to secure rewarding purses fighting low on a card which a just sport might see them headline. Jimenez, the challenger for Dalakian's strap, refutes befuddlement with aggression, boxable but brutal, left floundering early in the biggest fight of his career against Ricardo Sandoval only to button up and fire forwards, hard-scrabbling enough rounds to conquer his more cultured foe. This would be his approach, too, against Dalakian. Dalakian is a fighter of no small culture whose activity suffered during those COVID months but with a legacy that stretches back to the last generation of top flyweights and a victory over Brian Viloria. Having boxed just twenty rounds in three years he was now bringing an unfortunate mix of rust and, at thirty-five years old, age.
Nevertheless, for me he dominated Jimenez. The younger man was reasonably quick-handed and tried to remain ambitious in his rushes, but Dalakian was never less than the cleaner puncher and rested on a steeper bank of experience that saw him nullify his more aggressive foe inside while consistently out-scoring him outside. It was a thoroughly impressive performance that confirmed Dalakian's remaining superiority over most of the rest of the division. Jimenez, in just his thirteenth fight, had established himself firmly in the divisional top five and likely has a future at 112lbs if he wants it. This was a crossroads fight only in the sense that it tested the last generation with the new, and the new was found wanting.
This victory, a unanimous decision over twelve, was a significant one for Dalakian, however. For me, it establishes him as the number one flyweight in the world but at worst he is the number two. The man with whom he shares the top table is one Sunny Edwards, a London boy and very much the division's coming man. Edwards has boxed nearly as many contests in the upper echelons of the division as Dalakian, and Dalakian's victory over Viloria aside, Edwards probably has the most meaningful victory of the two having defeated the ageing Moruti Mthalane in early 2021. The recency of his important victories is the source of the tension concerning the number one divisional flyweight currently.
The hope is the two will settle this in the ring.
While it is not unusual for a fighter to arrive from foreign shores and never be seen in a British ring again, it is more often the case that they arrive with targeted opposition when they are boxing at title level, and from Dick Tiger to Zolani Tete, Britain welcomes foreign winners with open arms. It is likely that Dalakian has been brought to Britain to tease a fight with the only man in the division that might be seen as his better and in the only fight either man could hope to box and be similarly enriched. Some promotional tensions exist, but what would be unusual money for a flyweight contest might tip the scales.
And if they settle it in the ring, as the number one and number two flyweight contenders, they will start a new lineage, a new passage of the flyweight title. More than that, the fight would be a fascinating and evenly matched contest between Dalakian, a technician who will likely be forced to box with pressure as a result of his physical limitations and Edwards, a quick-footed slickster who will nevertheless have to commit to outworking maybe the only fighter in the division with superior straight punches. That is not to say that Mexican Julio Cesar Martinez will be excluded – clearly the division's number three, he may yet have a say.
But if a new and meaningful lineage is to begin it is Dalakian and Edwards, the two best flyweights on the planet, who must seed it.
To comment on this story in the Fight Forum CLICK HERE
Emanuel Navarrete Aims to Become Champion in a Third Weight Class on Friday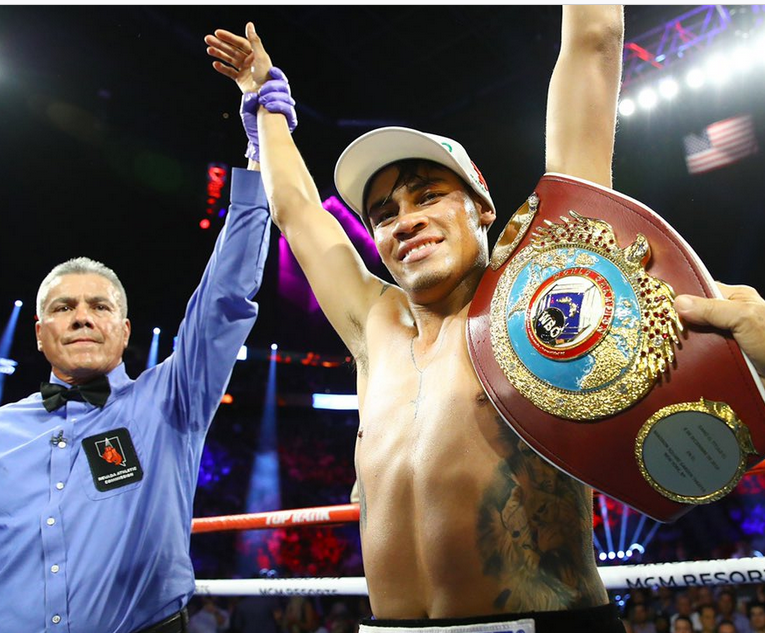 Champion in both the super bantamweight and featherweight categories, the strong Mexican puncher Emanuel Navarrete will try to be champion at 130 pounds on Friday, February 3, when he faces Australian Liam Wilson at the Desert Diamond Arena in the city of Glendale, Arizona. ESPN will be broadcasting the fight.
For Navarrete (36-1, 30 KOs), who has a 31-fight winning streak since his one and only setback in July 2012, the duel with Wilson will be his debut into the super featherweight division.
Navarrete, 28 years old and born in San Juan Zitlaltepec, defeated his countryman Eduardo Báez with a sixth-round knockout last July in San Diego, California, where the winner made his third successful defense of the WBO featherweight title.
Subsequently, Navarrete decided to seek the WBO championship at 130 pounds which had been vacated after the talented American southpaw Shakur Stevenson (19-0, 9 KOs) was unable to make weight on the scale before unanimously defeating Brazilian Robson Conceicao on September 23rd in New Jersey.
The WBO accepted Navarrete's request to fight for the vacant title and opened the doors to fellow Aztec Oscar Valdez (30-1, 23 KOs), ranked second by the WBO and third by the WBC.
But in December, Valdez's camp announced that he was withdrawing from the fight after undergoing a medical evaluation. Australian Liam Wilson (11-1, 7 KOs), ranked third by the WBO, was designated to take Valdez's place.
A confident Navarrete stated: "This is my opportunity to become a three-division world champion. I am going for that crown. Liam Wilson is a good fighter, but this is my moment, and everyone will see a much more complete 'Vaquero' Navarrete that has a lot of thirst for victory. My ideal weight is 130 pounds, and that will be demonstrated on February 3rd when I become world champion for Mexico and San Juan Zitlaltepec. Wilson will not get in the way of my dream."
Navarrete began his string of 31 wins after losing in four rounds against his compatriot Daniel Argueta on July 26, 2012, at the José Cuervo Hall in the finals of the XVIII Gold Belt Tournament. Despite the setback, Navarrete was the one declared champion of the contest, as Argueta failed to show up for the mandatory weigh-in.
Although he is on the verge of conquering his third championship in a third weight division, Navarrete has not defined what his immediate steps will be.
"Let's see how things evolve," Navarrete said. "We will see how I feel (at 130 pounds), and then make the right decision. It all depends on how I perform in February and analyze the result. How my body assimilates to the new weight class and things like that."
Likewise, Navarrete confirmed that he was having difficulty making 126 pounds and that during his career in both the super bantamweight and featherweight divisions he had tried to unify the titles with the other champions without success.
"You know that I have been seeking unification fights in other weight classes," stated Navarrete. "That is what I want, and what I'm looking for. I hope I can unify in this weight class (130 pounds). But first I hope to win against Wilson, and then we will decide."
When analyzing his possibilities in the super featherweight division, Navarrete said that he has a tall stature which can benefit him. In the same sense, he considered that now at 130 pounds he will not have to wear himself out to make weight so he will be strong.
Wilson, 26 years old, won the vacant WBO International belt against Argentine Adrián Rueda (37-2, 32 KOs) on June 29th of last year in Brisbane, Australia. Wilson's lone loss came from Filipino southpaw Joe Noynai (20-3-2, 8 KOs), who knocked him down once in the 1st round, twice in the 4th round, and again in the fifth round on July 7, 2021, in Newcastle, Australia, before referee Phil Austin stopped the lopsided match.
Wilson, however, got even eight months later in a rematch where he chloroformed Rueda in the second round and regained the WBO Asia-Pacific title.
For his upcoming fight, Wilson has set up a seven-week training camp in Washington DC at Headbangers Boxing Gym where Isaac Dogboe trains. Dogboe has fought Navarrete twice and can hopefully provide some valuable insight. "I'm only going off YouTube footage, so to get the advice off Isaac and his trainer over here, they've been in the corner against him, they've seen him in person, up close, so I have to take their advice onboard," Wilson added.
Wilson is confident going into this fight, even though he has less professional experience. "He's been in these fights so many times before. This is my first 12-rounder," Wilson said. "In a sense, he has every reason to overlook me – I've only been in 10 rounders, he's been 12 rounds multiple times, he's a two-division world champion and for him it's just another fight, for me it's what I've dreamed of. I think I'll be the bigger, stronger fighter. I believe I'll be the biggest puncher he's fought."
Article submitted by Jorge Juan Álvarez in Spanish.
Please note any adjustments made were for clarification purposes and any errors in translation were unintentional.
To comment on this story in the Fight Forum CLICK HERE
Garcia Promotions' Event in San Bernardino was a Showcase for Saul Rodriguez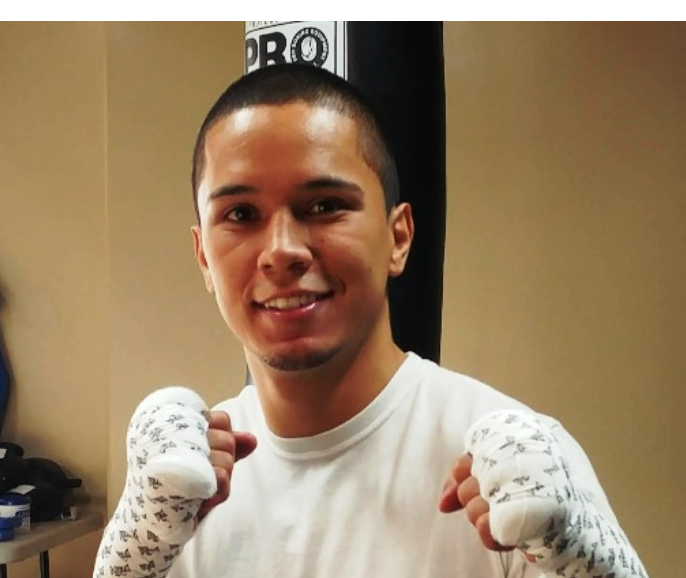 SAN BERNARDINO-Saul "Neno" Rodriguez, out of action for nearly three years, returned to the prize ring on Saturday in San Bernardino at the Club Event Center in a Garcia Promotions event. San Bernardino is in the Inland Empire which is two counties just east of Los Angeles.
Riverside's Rodriguez (24-1-1) weighed much more than the designated weight and his match with Mexico's Juan Meza Angulo was demoted to an exhibition because of the weight disparity. Despite wearing head gear, the popular Riverside fighter was able to stop Angulo (6-1) in his first fight since February 28, 2020.
Though Rodriguez looked slightly over-weight as a super lightweight, it didn't dampen his sharp punching skills. He immediately caught Meza with a well-timed overhand right. Luckily, Rodriguez didn't put muscle on it. The fight proceeded.
Because of inactivity, Rodriguez seemed to relish getting back to work. He moved around and tried different combinations. Everything seemed to be working in his favor. But Meza countered a left by Rodriguez with a strong right. It proved the popular Riverside fighter needs work on bringing back his left quickly.
After Meza connected things got serious.
Rodriguez immediately opened the third round at a quicker tempo and seemed intent on changing from a wait-and-see attitude to one of bad intentions. Meza didn't notice the change and looked to catch Rodriguez with a combo and instead was caught with a monster counter-right. Down went Meza with a thud. The fight was stopped.
Fans, many of them wearing Team Neno t-shirts, were deliriously happy to see Rodriguez back in action.
In the co-main event, San Bernardino's Leo Ruiz clashed with granite-chinned Cameron Krael.
Ruiz (11-0, 7 KOs) unloaded horrific bombs on Krael (19-25-3) who calmly kept his gloves covering his head and although some managed to connect flush, nothing fazed the Las Vegas fighter.
Round after round Ruiz unloaded on Krael only to quickly realize that attempting a knockout was futile. The reputation of Krael's chin was correct and no need to break a knuckle trying to score a knockout. Instead, Ruiz went six rounds and won every one to take a win by unanimous decision by scores of 60-54 on all three cards.
Other Bouts
Gabe Muratalla (9-0) knocked out Michael Nielsen (6-3) with a four-punch combination in the third round of a bantamweight fight. Body shots dropped Nielsen in the second round.
Ventura's Jose Delgado (10-1-4), a southpaw, overcome a sluggish start with body shots to defeat San Bernardino's Jesus Beltran (6-3-1) by majority decision after four rounds in a lightweight fight.
Riverside's Victor Pelayo (2-0) defeated Milwaukee's D'Angelo Hopgood (2-1) by decision after four rounds in a very close super bantamweight match. Both fighters showed solid fundamentals in a fight that could have easily been scored a draw. Pelayo won by decision 39-37 on all cards.
Riverside's Jose Rodriguez (2-0) stopped Henry Mendez (0-9-2) in the fourth round of a super welterweight bout. Mendez was deducted a point in the second round for incessant holding after numerous warnings.
To comment on this story in the Fight Forum CLICK HERE