The Hauser Report: Crawford, Avanesyan, Spence, and BLK Prime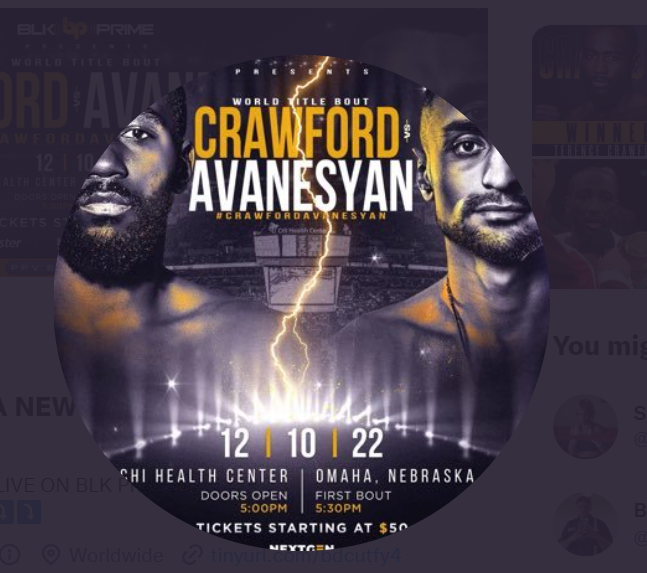 On December 10, Terence Crawford knocked out David Avanesyan in the sixth round of a fight promoted in Crawford's hometown of Omaha, Nebraska, by a virtually unknown company called BLK Prime. The promotion was destined from the start to lose millions of dollars and seemed to make no sense from a business point of view. The organizers have a track record of – shall we say – questionable business dealings. And the fight that fans wanted to see was Crawford vs. Errol Spence, not Crawford-Avanesyan.
Let's dissect the mess.
Crawford is a complete fighter. He can box. He can punch. He transitions seamlessly from orthodox to southpaw and is equally effective from either stance. When he beat Julius Indongo at 140 pounds in 2017, he became the first champion to hold all four major sanctioning body belts in any weight class since 2006. He has been a fixture at or near the top of pound-for-pound lists for years. The only thing missing from his resume (which now shows 39 wins with 30 knockouts in 39 fights) is a signature win over another elite fighter.
Spence has long been the logical opponent for Crawford to fight. But the boxing business isn't logical. As Carlos Acevedo wrote, "Boxing rarely yields to the wishes of the public. In the real world, fans would be the equivalent of consumers and no company in its right mind would ignore, much less insult, its customer base. Most companies are interested in developing a quality product and maintaining some kind of relationship with their clientele, who have purchasing power behind them. But promoters are impervious to market forces because market forces, for the most part, do not exist in boxing. It hardly matters if a ticket sells, a Nielsen point is produced, a pay-per-view is ordered. All a promoter needs to do is bend the ear of a network executive [or gullible investor], preferably one with little interest in quality control, and – voila! – he is flush. This is the business model to end all business models."
Spence has consistently put a damper on prospects for Crawford-Spence. "Me and Terence Crawford are on different sides of the street," Errol said in 2019. "He's just signed with ESPN. I don't fight for ESPN. I fight for Showtime or Fox. Terence Crawford has got to come across the street."
"There's no such thing as 'across the street," Crawford responded. "Back in the day, you never heard fighters say 'across the street.' What street? This is boxing. Everybody fights everybody."
Then, this year, Crawford's contract with Top Rank expired and he became a promotional free agent. It was an ugly parting with Terence suing Top Rank for alleged racial bias and breach of contract. The claim of racial bias seems unfounded and legally frivolous. Not having seen Crawford's contract with Top Rank and a full accounting with regard to his fights, it's impossible to voice an opinion with respect to the contract claim.
Regardless, the major impediment to making Crawford-Spence had been removed from the mix. Or so it seemed. The problem was that Premier Boxing Champions impresario Al Haymon [Spence's de facto manager) continued to take negotiating positions that worked against making the fight.
More specifically, Haymon wanted Crawford to fight Spence on a percentage basis with no minimum guarantee. And according to Crawford, PBC refused to insert a clause in Terence's contract that would have required financial transparency to ensure that he got an honest accounting.
Remarkably, Crawford was amenable to fighting without a guarantee. That's how badly he wanted to fight Spence. But the lack of transparency was a sticking point.
"I never heard of a fighter ever taking zero guarantee in a fight," Terence said in a November 1 Instagram Live session. "That is something that's new to me, but that's something that I was willing to do to make this fight happen. I told him, 'All right, cool; I'll take no guarantee. I'll take the less end of the money. Whatever it is you want, I'll take it because that's how much confidence I got that I'm gonna beat that man. So even though I knew I was getting f*****, I just wanted a little transparency. I said, 'Okay, if I'm gonna bet on myself, then I want a little transparency.' I wanna know things that's gonna affect my check. I wanna see if the numbers add up to what they tellin' me. It's just simple to me. To think that a person would go in a business with a person and this person would tell them, 'Oh, well, I'm not gonna tell you how much we really made, but I'm gonna just give you this. You just gotta trust me.' Come on, now. It don't make no sense."
Here one might note that asking a fighter of Crawford's magnitude to fight with no guarantee and without full transparency sounds like Haymon was taking a play out of Don King's old playbook.
Crawford also maintained that, at one point in the negotiations, two hedge funds offered to pay guaranteed purses of $25 million each to him and Spence but that, in his words, "Al told me straight up, 'I'm not letting anybody touch this fight.'"
Maybe the hedge fund money was real. Maybe not. If it had been put in escrow, that wouldn't have been Crawford and Spence's problem. Then again, if the money had been put in escrow, Crawford and Spence would have had transparency. They would have known exactly how much money was there to be divided between them.
Bottom line . . . It appears as though Crawford wanted the fight and Team Spence didn't. "I believe in my abilities and I believe in myself," Terence said. "Errol Spence, he can't say the same."
Then the earth shifted. Attorney John Hornewer had been negotiating Crawford-Spence with Haymon and Showtime Sports president Stephen Espinoza on Crawford's behalf. On October 20, Hornewer got a telephone call from Team Crawford telling him to stop. Later that day, Hornewer learned from news reports that Crawford and David Avanesyan had signed contracts to fight each other on December 10 at CHI Health Center in Omaha.
Avanesyan (Russian-born and now living in England) has beaten some good fighters but not any very good ones. One of his losses came by stoppage at the hands of Egidijus Kavaliauskas (who Crawford knocked out).
Crawford-Avanesyan was funded and streamed by a little-known subscription video-on-demand service called BLK Prime and was also available on traditional outlets. It was publicly stated that Crawford's contract called for him to receive a $10 million purse with half of that amount having been placed in escrow as of October 20. This could have been an accurate number. More likely, it was an exaggeration for the sake of publicity and ego.
How did the deal come about?
"These people [BLK Prime] came out of the woodwork," Frank Warren (Avanesyan's promoter) told this writer. "I have no idea who they are. They contacted us through the fighter. George [Warren's son and CEO of Queensberry Promotions] and [Queensberry event manager] Andy Ayling put the deal together. And I can assure you; there's no way in the world that David would be going to the United States unless his money was safeguarded."
"It is what it is," Crawford said after the deal was announced. "I'm moving forward with my career. I agreed to everything that I needed to agree to get that fight [Crawford-Spence] made. But there's only so much I can do. Al told me, 'Well, you take this fight or you got nothing.' I don't know like the type of caliber of people that he been dealing with. Like, what do you really expect? You expect me to be disrespected, ran over, stepped on, and just sit there and just take it. We're gonna turn up with BLK Prime. We gonna do our thing. They turnin' boxing around, man. All the biggest fights going through them. They the new wave. You wanna fight this guy, you wanna fight this guy. They gonna make it happen."
Okay . . . So what is BLK Prime? As noted above, it's a video-on-demand service. As of this writing, it charges $3.99 per month for content exclusive of pay-per-view events. It's hard to think of a promotional company about which so little is known that appeared on the boxing scene in conjunction with a fight of similar magnitude.
The driving force behind BLK Prime appears to be Desmond Gumbs, who has been on the fringe of the entertainment business for years and is alleged in various internet postings to have left a trail of unpaid creditors in his wake.
Gumbs is also listed as the athletic director and head football coach at Lincoln University – a private school in Oakland. According to Wikipedia, Lincoln is on the U.S. Department of Education's Federal Student Aid (FSA) List of Institutions on Heightened Cash Monitoring.
"Heightened Cash Monitoring," Wikipedia explains, "is a step that FSA can take with institutions to provide additional oversight for a number of financial or federal compliance issues, some of which may be serious and others that may be less troublesome. The list notes 'severe findings' for Lincoln University."
In addition, a November 1, 2018, report from an online publication called Record Searchlight ties Gumbs to a motel called Market Street Manor which the Shasta County (California) District Attorney's office said was purchased in April 2017 by Desmond and Chandler Gumbs through a company called Earl Freddy Invest C LLC.
In a news release, District Attorney Stephanie Bridgett declared, "The Market Street Manor has become a hub of crime and violence in our community and it is a public nuisance. I cannot permit this business to continue violating the law without consequences." The news release also referenced "deplorable living conditions" in the motel including the allegation that some rooms were "infested with rats, mice and bedbugs" and Bridgett's claim that "the Gumbses' ownership is putting a strain on law enforcement and affecting neighboring businesses."
A company in the United Kingdom called BLK Prime Limited is registered as a property management business and lists Desmond Gumbs as a director. BLK Prime G LLC is listed by Bizapedia as a California limited-liability entertainment company whose filing status has been "suspended" by the Franchise Tax Board for failure to meet state tax requirements.
These are not good credentials.
Crawford, as noted above, said that his purse for fighting Avanesyan would be $10 million. That was far above market value and considerably more than Terence received for recent fights against Jose Benavidez Jr ($3.5 million), Amir Khan ($4.8 million), Egidijus Kavaliauskas ($4 million), Kell Brook ($3.5 million), and Shawn Porter ($6 million).
"I already got half of my money," Crawford told Brian Custer several weeks before the bout. "And I'mma get the other half before I even step in the ring, like a week before or so. That way, I don't have to worry about if they have the money or they don't or have to go through all those hoops on getting paid. My money is already secured."
Avanesyan's purse was $550,000 with no option clause should he win. The contract also called for him to receive partial payment had the fight fallen through due to no fault on his part. Avanesyan's purse was held in escrow by attorney Leon Margules. The final payment to the escrow fund was due on December 5 and was received by Margules on December 9.
Expenses for the promotion, if Crawford had in fact contracted for $10 million, were expected to total close to $12 million. Where would the revenue to cover these costs (or even a $5 million purse for Crawford) come from?
Tickets for the event were priced from $500 down to $50. In a best-case scenario, the promotion could hope for a live gate of $1 million to $2 million. The other substantial revenue stream would come from pay-per-view buys. But Crawford has never been a pay-per-view draw. "His marketability," Bob Arum has observed, "didn't measure up to his ability. Terence's numbers on PPV have always been dreadful."
Crawford vs. Shawn Porter generated a dismal 135,000 pay-per-view buys. And that was with two talented "name fighters" competing against one another and ESPN's marketing muscle behind the promotion. BLK Prime had no marketing platform to build on.
By way of comparison, ESPN's main Instagram page has 24.2 million followers. BLK Prime's main Instagram page is credited with 47,000.
Moreover, Crawford-Avanesyan would be airing opposite the Heisman Trophy presentation followed by a Top Rank card featuring Teofimo Lopez on ESPN. Best estimates were that Crawford-Avanesyan would generate well under 50,000 buys.
On November 28, 2022, BLK announced that Crawford-Avanesyan would be distributed on pay-per-view through traditional cable and satellite outlets by Integrated Sports and streamed by BLK Prime and PPV.com for $39.95. Protocol Sports Marketing was chosen to market and distribute worldwide media rights (excluding the United States and Canada).
In an effort to bolster the promotion, 37-year-old Cris Cyborg was added to the card in a four-round lightweight boxing match against Gabrielle Holloway (another MMA fighter who engaged in two boxing matches six years ago and lost both of them).
Todd Grisham was brought onboard to handle the blow-by-blow commentary with Paulie Malignaggi and Antonio Tarver beside him.
On the afternoon of the fight, it was announced that Adrian Broner will face off against Ivan Redkach on BLK Prime in Atlanta on February 18, 2023, with Tevin Farmer vs. Mickey Bey on the undercard. This assumes that Broner isn't in jail, can make weight (a dubious proposition), and shows up for the fight.
BLK Prime doesn't have options on Crawford. The widespread assumption is that it lost millions of dollars on Crawford-Avanesyan and would lose millions more on a Broner venture.
And for what? Crawford-Avansyan did next to nothing in terms of getting the BLK Prime app off the ground. Nor did it establish the company as a significant player in boxing. What is the long-term business plan?
CHI Health Center seats 17,000 for boxing. The announced crowd for Crawford-Avanesyan was 14,630. The undercard was undistinguished. The television production suffered from a lack of multiple camera angles. Crawford (a 12-to-1 betting favorite) knocked Avanesyan unconscious with a highlight-reel left-uppercut-right-hook combination in the sixth round.
And a thought in closing . . .
Four decades ago, a man named Ross Fields (who adopted the alias "Harold Smith") formed a company called Muhammad Ali Professional Sports and, with Ali's consent, began promoting fights. Smith paid outlandish purses to fighters and MAPS hemorrhaged money until it was revealed that the source of his funding was $21 million ($73 million in today's dollars) that had been embezzled from the Wells Fargo Bank of California.
BLK Prime's boxing venture might be on the up-and-up. But it's worth remembering what Bob Arum said about Harold Smith's promotional activities way back when.
"I am totally bewildered," Arum stated, "why anybody would go into boxing ventures for the purpose of losing substantial sums of money. They are paying double and triple what other promoters could afford to pay and remain solvent. How they do it and why is a mystery. Where does the money come from?"
Thomas Hauser's email address is thomashauserwriter@gmail.com. His most recent book – In the Inner Sanctum: Behind the Scenes at Big Fights – was published by the University of Arkansas Press. In 2004, the Boxing Writers Association of America honored Hauser with the Nat Fleischer Award for career excellence in boxing journalism. In 2019, he was selected for boxing's highest honor – induction into the International Boxing Hall of Fame.
To comment on this story in the Fight Forum CLICK HERE
Artem Dalakian, Sunny Edwards, and the Most Storied Title in Boxing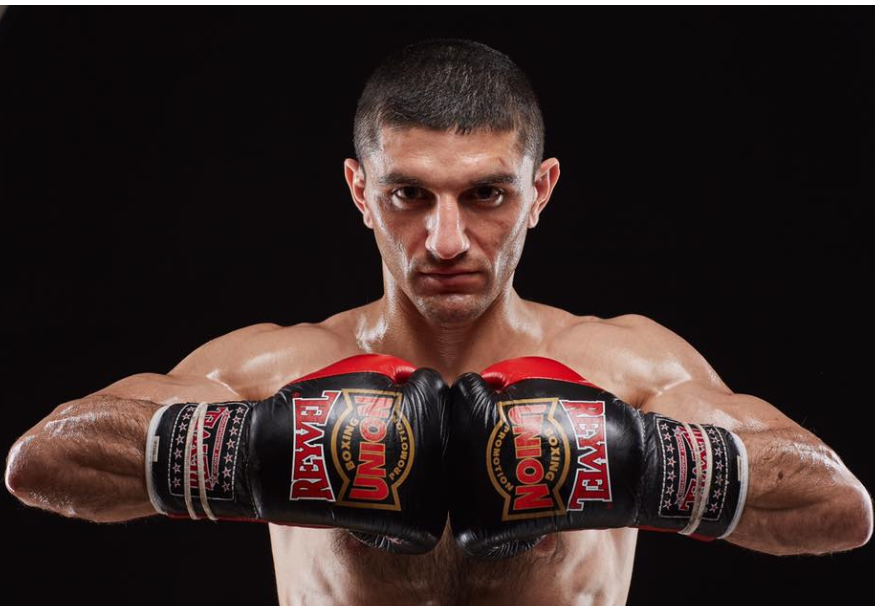 When the mighty Roman Gonzalez departed the 112lb division in 2016 he vacated the title and broke the longest remaining lineage in the sport. In a moment of quiet heartbreak for the boxing aficionado, the final direct link with boxing's glorious past was cut forever.
That lineage had begun back in 1975 with perhaps the greatest flyweight champion, Miguel Canto.  Canto cleaned house that year, shading the wonderful Betulio Gonzalez and the evergreen Shoji Oguma, part of a calendar year that saw him go 6-0 and establish his absolute pre-eminence in the deepest of flyweight divisions. In 1979, old in the face, Canto was out-worked and even in some ramshackle way out-jabbed by a swarming, aggressive Korean named Chan Hee Park. Park was a good fighter, Shoji Oguma lay in wait to send him tumbling with counter-rights, taking his turn in an impressive second tour. In 1981, the new generation asserted itself in the form of Antonio Avelar.  Avelar seemed, briefly, to be the real deal but he was unseated by a murderous punching Colombian, Prudencio Cardona, who inflicted upon Avelar the most violent knockout in flyweight history.
This heralded the advent of a series of caretaker champions, good fighters, all, but no great ones as the early eighties evaporated while the hot-potato flyweight championship passed from Fredy Castillo to Eleoncio Mercedes to Charlie Magri and others, none of them holding it for more than a matter of months. When the mighty Sot Chitalada wrestled it from the last caretaker champion in 1984, Canto finally had a descendent who could be named a peer. In two spells, Chitalada held the title into the 1990s whereupon it was ripped from him by the Thai Maungchai Kittikasem who then dropped it to an early emergent of the Soviet and former Soviet schools in Yuri Arbachakov.  Arbachakov was the first flyweight whose legacy was to suffer at the hands of the ABC title-belt madness, his record-breaking spell as champion marred by matches with WBC-nominated journeymen. Despite his lengthy title reign, Yuri managed to fight men who were held to belong in the top ten just twice as champion.
Less than a year after the lineal title and Arbakachov were parted, it would be wrapped around the waist of a youngster named Manny Pacquiao, who had crushed Chatchai Sasakul in eight who had in turn outpointed Arbachakov. From the madness of the alphabet soup to the emergence of one of the greatest fighters of our time, the story of the flyweight lineal championship is the story of modern boxing untrampled by titular uncertainty. The history of the championship, of the divisional king, can be traced back to a time when Muhammad Ali ruled the world and so a fistic tendril connects Ali, a hero to his people, to Pacquiao, a hero to his. Pacquiao nearly ruined it all though.  Manny missed weight for his 1999 match with Boonsai Sangsurat and had he won that fight, the title would have been vacated as he departed the weight forever, but fortunately, a weight-drained mess, he was crushed in three rounds.
Pongsaklek Wonjongkam then, when he lifted the title in 2001, became the latest great to trace his lineage back to Canto. Wonjongkam's reign was as modern as can be imagined, dictated thoroughly by ABCs, fought almost exclusively in his backyard, and despite amassing an astonishing twenty title defences in two spells as king, his win resume underwhelms. A list of the worst ever lineal title challengers would draw heavily from Wonjongkam's opposition.
Wonjongkam made way for Sonny Boy Jaro of The Philippines who made way for Toshiyuki Igarashi and Akira Yaegashi, both of Japan, underlining what has always been the most international of championships. And finally, at the end of the longest road in modern boxing, the title was lain at the feet of a great fighter from Nicaragua, the wonderful Roman Gonzalez.
Roman Gonzalez was my favourite fighters for years, I watched his boxing obsessively. More than a decade ago, I wrote an article predicting his eventual enshrinement as a pound-for-pound number one and his likely vanquishment by a southpaw, even going so far as to predict this would occur up at 115lbs, all of which came true. But it cut me when he stepped aside in 2016, the lineage that had begun with Canto destroyed, a lineage that had run through four different abdications and coronations at 160lbs, that ran all the way back to the last golden age of the flyweight division.
From the ashes, finally, a phoenix menaces. Far from stipulated, certainly not sure, but stirring. On Saturday night, Ukrainian Artem Dalakian (pictured) came to London to meet David Jimenez on the undercard of the Artur Beterbiev-Anthony Yarde fight. Dalakian-Jimenez is one of those rare and wonderful fights British and American fans are sometimes treated to, elite combat athletes who struggle to secure rewarding purses fighting low on a card which a just sport might see them headline. Jimenez, the challenger for Dalakian's strap, refutes befuddlement with aggression, boxable but brutal, left floundering early in the biggest fight of his career against Ricardo Sandoval only to button up and fire forwards, hard-scrabbling enough rounds to conquer his more cultured foe. This would be his approach, too, against Dalakian. Dalakian is a fighter of no small culture whose activity suffered during those COVID months but with a legacy that stretches back to the last generation of top flyweights and a victory over Brian Viloria. Having boxed just twenty rounds in three years he was now bringing an unfortunate mix of rust and, at thirty-five years old, age.
Nevertheless, for me he dominated Jimenez. The younger man was reasonably quick-handed and tried to remain ambitious in his rushes, but Dalakian was never less than the cleaner puncher and rested on a steeper bank of experience that saw him nullify his more aggressive foe inside while consistently out-scoring him outside. It was a thoroughly impressive performance that confirmed Dalakian's remaining superiority over most of the rest of the division. Jimenez, in just his thirteenth fight, had established himself firmly in the divisional top five and likely has a future at 112lbs if he wants it. This was a crossroads fight only in the sense that it tested the last generation with the new, and the new was found wanting.
This victory, a unanimous decision over twelve, was a significant one for Dalakian, however. For me, it establishes him as the number one flyweight in the world but at worst he is the number two. The man with whom he shares the top table is one Sunny Edwards, a London boy and very much the division's coming man. Edwards has boxed nearly as many contests in the upper echelons of the division as Dalakian, and Dalakian's victory over Viloria aside, Edwards probably has the most meaningful victory of the two having defeated the ageing Moruti Mthalane in early 2021. The recency of his important victories is the source of the tension concerning the number one divisional flyweight currently.
The hope is the two will settle this in the ring.
While it is not unusual for a fighter to arrive from foreign shores and never be seen in a British ring again, it is more often the case that they arrive with targeted opposition when they are boxing at title level, and from Dick Tiger to Zolani Tete, Britain welcomes foreign winners with open arms. It is likely that Dalakian has been brought to Britain to tease a fight with the only man in the division that might be seen as his better and in the only fight either man could hope to box and be similarly enriched. Some promotional tensions exist, but what would be unusual money for a flyweight contest might tip the scales.
And if they settle it in the ring, as the number one and number two flyweight contenders, they will start a new lineage, a new passage of the flyweight title. More than that, the fight would be a fascinating and evenly matched contest between Dalakian, a technician who will likely be forced to box with pressure as a result of his physical limitations and Edwards, a quick-footed slickster who will nevertheless have to commit to outworking maybe the only fighter in the division with superior straight punches. That is not to say that Mexican Julio Cesar Martinez will be excluded – clearly the division's number three, he may yet have a say.
But if a new and meaningful lineage is to begin it is Dalakian and Edwards, the two best flyweights on the planet, who must seed it.
To comment on this story in the Fight Forum CLICK HERE
Emanuel Navarrete Aims to Become Champion in a Third Weight Class on Friday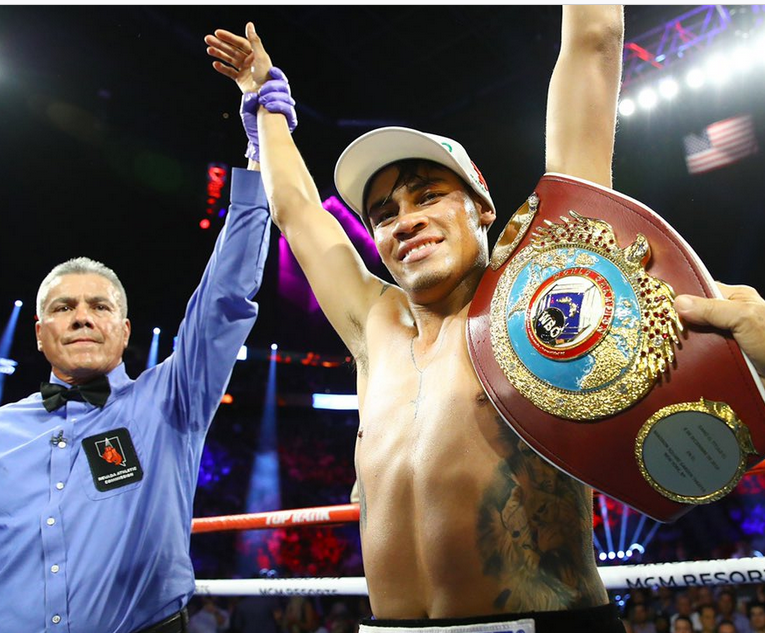 Champion in both the super bantamweight and featherweight categories, the strong Mexican puncher Emanuel Navarrete will try to be champion at 130 pounds on Friday, February 3, when he faces Australian Liam Wilson at the Desert Diamond Arena in the city of Glendale, Arizona. ESPN will be broadcasting the fight.
For Navarrete (36-1, 30 KOs), who has a 31-fight winning streak since his one and only setback in July 2012, the duel with Wilson will be his debut into the super featherweight division.
Navarrete, 28 years old and born in San Juan Zitlaltepec, defeated his countryman Eduardo Báez with a sixth-round knockout last July in San Diego, California, where the winner made his third successful defense of the WBO featherweight title.
Subsequently, Navarrete decided to seek the WBO championship at 130 pounds which had been vacated after the talented American southpaw Shakur Stevenson (19-0, 9 KOs) was unable to make weight on the scale before unanimously defeating Brazilian Robson Conceicao on September 23rd in New Jersey.
The WBO accepted Navarrete's request to fight for the vacant title and opened the doors to fellow Aztec Oscar Valdez (30-1, 23 KOs), ranked second by the WBO and third by the WBC.
But in December, Valdez's camp announced that he was withdrawing from the fight after undergoing a medical evaluation. Australian Liam Wilson (11-1, 7 KOs), ranked third by the WBO, was designated to take Valdez's place.
A confident Navarrete stated: "This is my opportunity to become a three-division world champion. I am going for that crown. Liam Wilson is a good fighter, but this is my moment, and everyone will see a much more complete 'Vaquero' Navarrete that has a lot of thirst for victory. My ideal weight is 130 pounds, and that will be demonstrated on February 3rd when I become world champion for Mexico and San Juan Zitlaltepec. Wilson will not get in the way of my dream."
Navarrete began his string of 31 wins after losing in four rounds against his compatriot Daniel Argueta on July 26, 2012, at the José Cuervo Hall in the finals of the XVIII Gold Belt Tournament. Despite the setback, Navarrete was the one declared champion of the contest, as Argueta failed to show up for the mandatory weigh-in.
Although he is on the verge of conquering his third championship in a third weight division, Navarrete has not defined what his immediate steps will be.
"Let's see how things evolve," Navarrete said. "We will see how I feel (at 130 pounds), and then make the right decision. It all depends on how I perform in February and analyze the result. How my body assimilates to the new weight class and things like that."
Likewise, Navarrete confirmed that he was having difficulty making 126 pounds and that during his career in both the super bantamweight and featherweight divisions he had tried to unify the titles with the other champions without success.
"You know that I have been seeking unification fights in other weight classes," stated Navarrete. "That is what I want, and what I'm looking for. I hope I can unify in this weight class (130 pounds). But first I hope to win against Wilson, and then we will decide."
When analyzing his possibilities in the super featherweight division, Navarrete said that he has a tall stature which can benefit him. In the same sense, he considered that now at 130 pounds he will not have to wear himself out to make weight so he will be strong.
Wilson, 26 years old, won the vacant WBO International belt against Argentine Adrián Rueda (37-2, 32 KOs) on June 29th of last year in Brisbane, Australia. Wilson's lone loss came from Filipino southpaw Joe Noynai (20-3-2, 8 KOs), who knocked him down once in the 1st round, twice in the 4th round, and again in the fifth round on July 7, 2021, in Newcastle, Australia, before referee Phil Austin stopped the lopsided match.
Wilson, however, got even eight months later in a rematch where he chloroformed Rueda in the second round and regained the WBO Asia-Pacific title.
For his upcoming fight, Wilson has set up a seven-week training camp in Washington DC at Headbangers Boxing Gym where Isaac Dogboe trains. Dogboe has fought Navarrete twice and can hopefully provide some valuable insight. "I'm only going off YouTube footage, so to get the advice off Isaac and his trainer over here, they've been in the corner against him, they've seen him in person, up close, so I have to take their advice onboard," Wilson added.
Wilson is confident going into this fight, even though he has less professional experience. "He's been in these fights so many times before. This is my first 12-rounder," Wilson said. "In a sense, he has every reason to overlook me – I've only been in 10 rounders, he's been 12 rounds multiple times, he's a two-division world champion and for him it's just another fight, for me it's what I've dreamed of. I think I'll be the bigger, stronger fighter. I believe I'll be the biggest puncher he's fought."
Article submitted by Jorge Juan Álvarez in Spanish.
Please note any adjustments made were for clarification purposes and any errors in translation were unintentional.
To comment on this story in the Fight Forum CLICK HERE
Garcia Promotions' Event in San Bernardino was a Showcase for Saul Rodriguez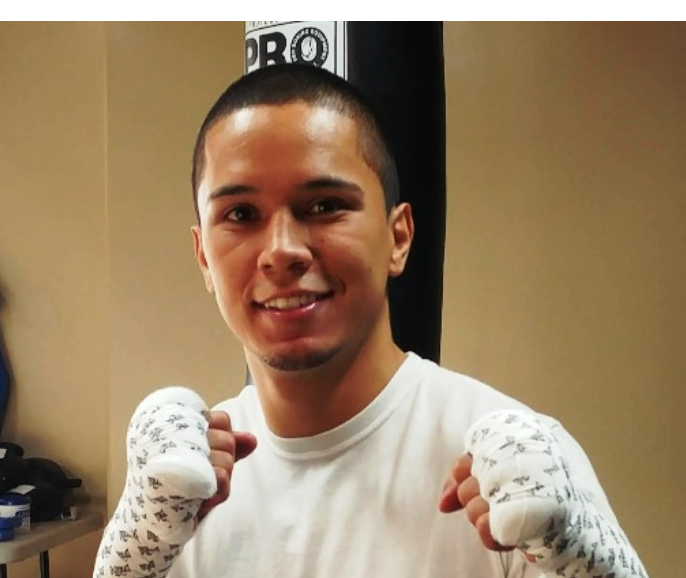 SAN BERNARDINO-Saul "Neno" Rodriguez, out of action for nearly three years, returned to the prize ring on Saturday in San Bernardino at the Club Event Center in a Garcia Promotions event. San Bernardino is in the Inland Empire which is two counties just east of Los Angeles.
Riverside's Rodriguez (24-1-1) weighed much more than the designated weight and his match with Mexico's Juan Meza Angulo was demoted to an exhibition because of the weight disparity. Despite wearing head gear, the popular Riverside fighter was able to stop Angulo (6-1) in his first fight since February 28, 2020.
Though Rodriguez looked slightly over-weight as a super lightweight, it didn't dampen his sharp punching skills. He immediately caught Meza with a well-timed overhand right. Luckily, Rodriguez didn't put muscle on it. The fight proceeded.
Because of inactivity, Rodriguez seemed to relish getting back to work. He moved around and tried different combinations. Everything seemed to be working in his favor. But Meza countered a left by Rodriguez with a strong right. It proved the popular Riverside fighter needs work on bringing back his left quickly.
After Meza connected things got serious.
Rodriguez immediately opened the third round at a quicker tempo and seemed intent on changing from a wait-and-see attitude to one of bad intentions. Meza didn't notice the change and looked to catch Rodriguez with a combo and instead was caught with a monster counter-right. Down went Meza with a thud. The fight was stopped.
Fans, many of them wearing Team Neno t-shirts, were deliriously happy to see Rodriguez back in action.
In the co-main event, San Bernardino's Leo Ruiz clashed with granite-chinned Cameron Krael.
Ruiz (11-0, 7 KOs) unloaded horrific bombs on Krael (19-25-3) who calmly kept his gloves covering his head and although some managed to connect flush, nothing fazed the Las Vegas fighter.
Round after round Ruiz unloaded on Krael only to quickly realize that attempting a knockout was futile. The reputation of Krael's chin was correct and no need to break a knuckle trying to score a knockout. Instead, Ruiz went six rounds and won every one to take a win by unanimous decision by scores of 60-54 on all three cards.
Other Bouts
Gabe Muratalla (9-0) knocked out Michael Nielsen (6-3) with a four-punch combination in the third round of a bantamweight fight. Body shots dropped Nielsen in the second round.
Ventura's Jose Delgado (10-1-4), a southpaw, overcome a sluggish start with body shots to defeat San Bernardino's Jesus Beltran (6-3-1) by majority decision after four rounds in a lightweight fight.
Riverside's Victor Pelayo (2-0) defeated Milwaukee's D'Angelo Hopgood (2-1) by decision after four rounds in a very close super bantamweight match. Both fighters showed solid fundamentals in a fight that could have easily been scored a draw. Pelayo won by decision 39-37 on all cards.
Riverside's Jose Rodriguez (2-0) stopped Henry Mendez (0-9-2) in the fourth round of a super welterweight bout. Mendez was deducted a point in the second round for incessant holding after numerous warnings.
To comment on this story in the Fight Forum CLICK HERE