When Fighting in a Ballpark Really Meant Something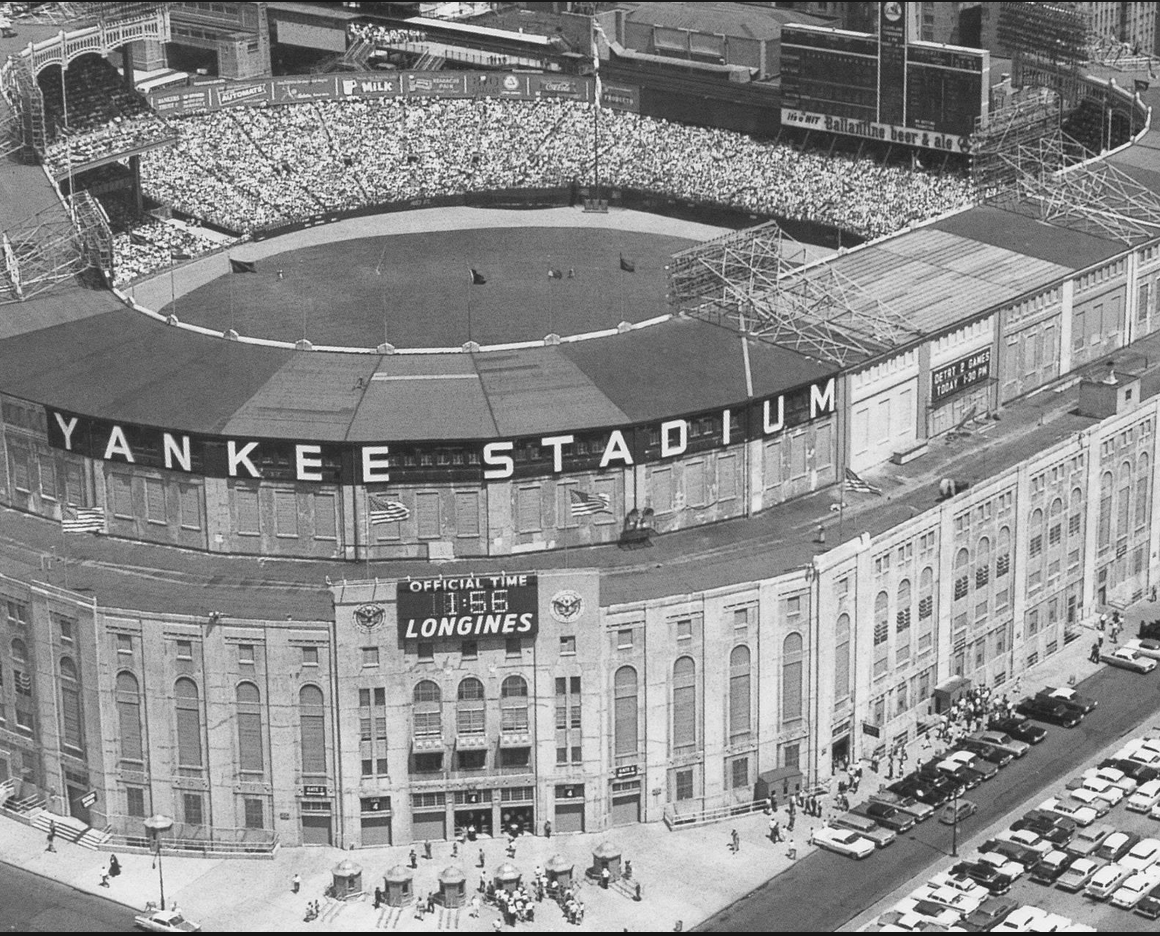 Nowadays, in the technologically advanced age of satellite communications and pay-per-view, live attendance at a boxing match is not nearly as consequential to the bottom line as it once was. Remember when the guaranteed purses of $2.5 million apiece for Muhammad Ali and Joe Frazier, for the first of their three epic fights, on March 8, 1971, in Madison Square Garden, was as jaw-dropping as the action in the ring? There were fighters – superb, Hall of Fame fighters — who never came close to grossing that kind of money in their entire careers. The "Fight of the Century" was seen via closed-circuit in 50 countries by 300 million people, which largely contributed to total revenues of nearly $20 million, also numbers that were then record-shattering and considered astounding.
But the sellout, in-house crowd of 20,455, all of whom paid premium prices to be in attendance for Smokin' Joe's rousing, 15-round unanimous-decision victory, left the arena with the satisfaction of having experienced something that could not possibly be matched by those watching in a movie theater in, say, Shreveport, Louisiana.
From the giddy heights of Ali-Frazier I, let us flash forward to the most financially profitable boxing event of all time, the much-anticipated, long-delayed pairing of welterweight superstars Floyd Mayweather, Jr. and Manny Pacquiao on May 2, 2015, at the MGM Grand Garden in Las Vegas. Mayweather's 12-round unanimous decision, a relative exercise in tedium compared to the mega-wattage generated by Ali and Frazier 44 years earlier, was of more interest to readers of Forbes than of The Ring, with 4.6 million pay-per-view buys, $600 million in gross revenues and a live gate of $72,198,500 on a paid attendance of 16,219, according to records furnished by the Nevada State Athletic Commission. For a night's work, Mayweather came away with roughly $250 million before taxes and Pacquiao with somewhere between $160 million to $180 million.
Recent bouts in soccer stadiums involving WBA, WBO and IBF heavyweight champion Anthony Joshua have served to remind the boxing world that, despite the convenience of someone being able to kick back in his living room to watch a fight on large-screen, high-definition television, there still is nothing quite like the sense of purpose that comes from sharing the moment with tens of thousands of fellow fans. And make no mistake, performing before massive crowds can be as much of an aphrodisiac to a fighter as it is to a rock musician, calling to mind the sad lament of Marlon Brandon's ex-pug Terry Malloy character in the 1954 Academy Award-winning film, On the Waterfront.
"Remember that night in the Garden you came down to my dressing room and you said, `Kid, this ain't your night. We're going for the price on Wilson,'" Malloy tells his mobbed-up brother Charley, played by Rod Steiger. "You remember that? This ain't your night? My night! I coulda taken Wilson apart! So what happens? He gets the title shot outdoors in a ballpark and what do I get? A one-way ticket to Palooka-ville!"
Outdoors in a ballpark.
That line calls to mind boxing's glory days, before television and even to some extent afterward, when the most compelling fights almost necessarily had to be staged in baseball or football venues such as Yankee Stadium, the Polo Grounds, Soldier Field in Chicago and long-gone Sesquicentennial Stadium in Philadelphia. Spectators were like moths drawn to a flame because the mere fact of being there was important to them, even if it required binoculars for those in the cheap seats to see what was taking place down in the ring.
For a fight to be staged "outdoors in a ballpark" – or even indoors, after the advent of domed stadiums or those with retractable roofs – usually required the participation of two elite fighters, or just one, if he was prominent enough or popular enough to draw in the masses on his own. But sometimes there are other factors involved, as was apparently the case on Oct. 20, 1979, when white South African Gerrie Coetzee (then 22-0, 12 knockouts) squared off against black American "Big" John Tate (19-0, 15 KOs), a bronze medalist at the 1976 Montreal Olympics, for the vacant WBA title which had been relinquished by Muhammad Ali.
Apartheid was still the official national policy in South Africa then, which no doubt played as much a factor in a huge – and segregated – crowd of 86,000 packing Loftus Versfeld Stadium in Pretoria, South Africa. Although each fighter was undefeated, Coetzee had never fought outside his home country, with the exception of a one-round stoppage of washed-up former champion Leon Spinks in Monte Carlo, which led to his being paired with Tate. It could be argued that neither man had established himself as a fully legitimate aspirant to a throne only recently vacated by the great Ali. Coetzee's most significant wins had come against fellow white South Africans Pierre Fourie and Kallie Knoetze, as well as one against former world title challenger Ron Stander, who had been beaten to a pulp by Joe Frazier. Tate's resume was similarly thin, buoyed somewhat with wins over Knoetze and the overrated Duane Bobick.
What happened throughout the remainder of their careers stamps their confrontation as an outlier in the otherwise significant history of major fights contested before exceptionally large stadium crowds. Although Tate won a 15-round unanimous decision over Coetzee, in his first title defense he was dethroned on a 15th-round knockout by Mike Weaver in a bout Tate was winning handily on points, and even as his promoter, Bob Arum, was negotiating at ringside for him to be matched with Ali in his next outing. It was a fight that never would happen; Tate basically unraveled in finishing with a career mark of 34-3 (23) and weighing a jiggly 281 pounds for his final bout, losing on points to Noel Quarless on March 30, 1988. Even before then, Tate had fallen victim to cocaine addiction and constant scrapes with the law. His boxing earnings gone, he panhandled on the streets of his hometown of Knoxville, Tenn., and reportedly ballooned to over 400 pounds. He was just 43 when he died on April 9, 1998, of a massive stroke.
Coetzee fared somewhat better. He wangled two more shots at a world title; a 13th-round knockout loss to Weaver in Sun City, South Africa, that preceded an upset, 10th round KO of WBA champ Michael Dokes on Sept. 23, 1983, in Richfield, Ohio. Alas, Coetzee would hold onto the title as briefly as Tate had, losing on an eighth-round knockout by Greg Page on Dec. 1, 1984, in Sun City. The "Boksburg Bomber" would retire with a 33-6-1 (21) record.
Clearly, Joshua (22-0, 21 KOs), the WBA/IBF/WBO champion and a super-heavyweight gold medalist for England at the 2012 London Olympics, is a significantly superior talent to Tate and Coetzee, and enough of a national hero in the United Kingdom to fight before 90,000 for his 11th-round stoppage of Wladimir Klitschko on April 29, 2017, in London's Wembley Stadium. He since has posted victories over Carlos Takam (TKO10) and Joseph Parker (UD12) that each drew more than 78,000 in Wales' Principality Stadium, and another 80,000 for his seventh-round stoppage of Alexander Povetkin on Sept. 22 in Wembley Stadium. If and when he takes on WBC champ Deontay Wilder, that unification extravaganza likely will take place in Wembley before another capacity-straining throng of 90,000-plus.
Almost single-handedly, Joshua has revived the tradition of fighting "outdoors in a ballpark" (although Principality Stadium has a roof), which largely owes, if not exclusively, to the generational allure of history's finest heavyweights.
Although the largest live attendances for boxing matches involved non-heavyweights – middleweight champion Tony Zale knocked out Billy Pryor in nine rounds in a free, non-title bout staged by the Pabst Brewing Company before a crowd of 135,000 at Milwaukee's Juneau Park on Aug. 16, 1941, and WBC super lightweight titlist Julio César Chávez stopped Greg Haugen in five rounds with 132,274 in the stands at Mexico City's Azteca Stadium on Feb. 20, 1993 – the big boys otherwise rule supreme.
There were 120,757 on hand at Sesquicentennial Stadium on Sept. 23, 1926, to watch Gene Tunney lift the legendary Jack Dempsey's heavyweight crown on a 10-round unanimous decision. A year less a day later, Tunney retained the title on another 10-round unanimous decision in the famous "Long Count" bout, before 104,943 at Soldier Field.
Dempsey, along with baseball's Babe Ruth, football's Red Grange, golf's Bobby Jones and tennis' Bill Tilden, was one of the seminal figures in sports' "Roaring '20s" golden age. Dempsey drew 91,613 for a fourth-round knockout of George Carpentier in Jersey City, N.J., on July 2, 1921, and 80,000-plus for bouts with Luis Angel Firpo (KO2) at the Polo Grounds on Sept. 14, 1923, and Jack Sharkey (KO7) in Yankee Stadium on July 21, 1927.
Former world champion Max Schmeling kayoed fellow German Walter Neusel in nine rounds before a crowd of 102,000 on Aug. 26, 1934, at Hamburg's Sandbahn Loksgtedt, a European attendance record for boxing attendance that still stands and may be out of the range of even Anthony Joshua, unless a more spacious stadium than Wembley is constructed. Schmeling was on the wrong end of his one-round beatdown by Joe Louis in their much-anticipated rematch on June 23, 1938, in Yankee Stadium, which drew 70,043 and held the world's attention to a degree that few if any fights before or since could approach.
Rocky Marciano's largest live crowd was the 47,585 that showed up on Sept. 21, 1955, for the final fight of his career, a ninth-round knockout of Archie Moore in Yankee Stadium.
Ali, of course, was no stranger to fights that filled stadiums. The largest attendance for any of his ring appearances was the 63,350 that filed into the Louisiana Superdome in New Orleans to see him become a three-time world champion when he avenged an earlier upset loss to Leon Spinks by scoring a 15-round unanimous decision on Sept. 15, 1978. However, of far greater significance to his legacy was his stunning, eighth-round knockout of seemingly invincible champion George Foreman in their "Rumble in the Jungle" fight on Oct. 30, 1974, in Kinshasa, Zaire (now the Democratic Republic of Congo). That fight was seen by "only" 60,000 spectators in Stade du 20 Mai, but in truth the entire world was watching by whatever means were available.
There are drawbacks, of course, to stadium fights, particularly those without a roof. Such fights have been staged in blistering heat, numbing cold, and sometimes pelting rain. It also stands to reason that the larger the crowd, the more difficult it is to later work your way free of the exiting masses in a reasonable amount of time. The trade-off is the sense of community when attending a sold-out event in a massive venue, which contributes to the electricity that one feels emanating from the event itself. That's the way it is for Super Bowls, World Series and the World Cup, and it's the way it should be, at least occasionally, in boxing.
Check out more boxing news on video at The Boxing Channel
Oleksandr Usyk TSS' 2018 Fighter of Year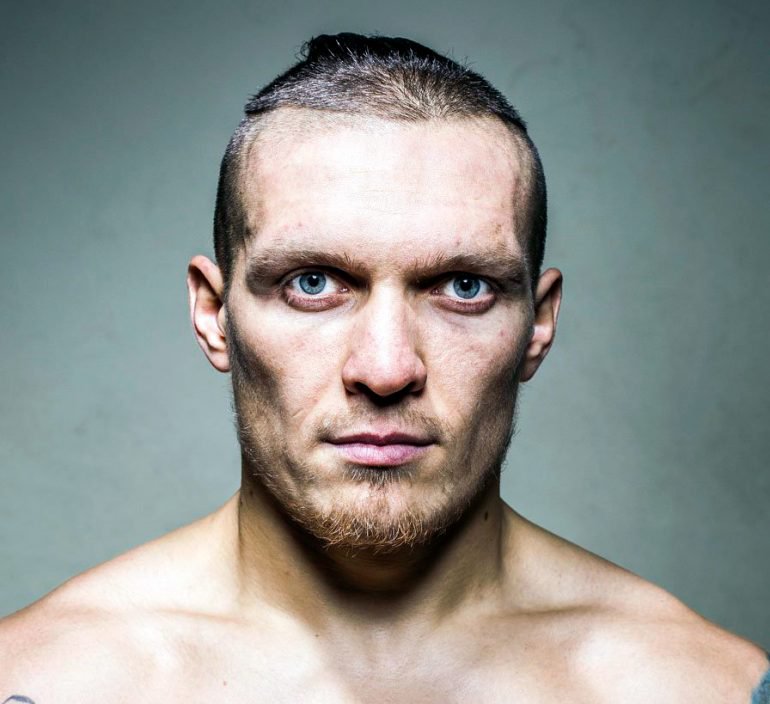 The best advertisement for a newly released movie – any product, actually – is not television commercials or print ads in newspapers and magazines. It is favorable word of mouth. People see or use something, they like it, and they tell their friends and neighbors they should give it a try as well. There is no better endorsement of a restaurant's quality than to peek inside and see a full dining room.
And so it is for undisputed cruiserweight champion Oleksandr Usyk, The Sweet Science's 2018 Fighter of the Year. The 31-year-old Ukrainian southpaw's publicists and handlers don't have to try very hard to sell his worthiness as a fighter whose time is now and maybe well into the future; his vanquished opponents are doing a fine job of that as it is. Who better to spread by word of mouth of any fighter's star quality than laudatory comments uttered by the men he has beaten up?
After Usyk (now 16-0, 12 KOs) fully unified the cruiserweight title with a wide unanimous decision over Russia's formidable Murat Gassiev on July 21 of this year in Moscow, adding Gassiev's WBA and IBF 200-pound belts to the WBC and WBO ones Usyk already possessed, the losing fighter was so complimentary toward the man who had just given him a boxing lesson that he felt compelled to pass out more compliments than the punches he had thrown but was unable to land.
"He's the best opponent in my professional career," gushed Gassiev, who lost for the first time as a professional after winning his first 26 fights, including 19 inside the distance. "How on earth do you beat this guy?"
How, indeed? Despite performing before a hostile, pro-Gassiev crowd that might have influenced the judges had the match been even reasonably close, Usyk won by yawning margins of 120-108 and 119-109 (twice). For those of you keeping track at home, Usyk won 34 of 36 rounds on the official scorecards. That's a level of domination seldom seen at such a high level of competition.
Nor is Gassiev the only vanquished opponent who is flinging verbal rose petals at the feet of Oleksandr the Great. In his third and final ring appearance of the year, Usyk traveled to Manchester, England – unfriendly turf once more – to defend his four titles against popular Briton Tony Bellew, a two-time former cruiserweight champ who, at 35, had announced his retirement beforehand, thus making the 35-year-old even more of a sentimental favorite than he otherwise would have been. Bellew fought courageously and even led by a point on two of the three official cards, with the third even after seven rounds.  However, he was nailed with a jolting left hand, went down, and ultimately was stopped in the eighth in the Nov. 10 bout that has helped fuel Usyk's continued rise toward superstardom and in the pound-for-pound ratings.
"He is an exceptional champ," Bellew, as gracious in defeat as Gassiev had been, said in complimenting Usyk. "He is everything I have feared. He is the best I ever fought. He is probably the best cruiserweight that ever lived."
On a more ominous note to the biggest boppers in the heavyweight division, which Usyk now appears ready to enter, Bellew, who holds two victories over former WBA heavyweight champion David Haye, issued a warning that they had better not sleep on Usyk, who is 6-foot-3 and, according to Usyk's manager, Egis Klimas, is already a genuine heavyweight at 215 pounds, which is 2½ pounds more than WBC titlist Deontay Wilder came in at for his controversial split draw with lineal champ Tyson Fury on Dec. 1.
"I don't think there's anybody else for him to fight in the cruiserweight division," said Klimas. "Well, maybe there would be if (former super middleweight and light heavyweight ruler) Andre Ward comes out of retirement and moves up, which is something I've been hearing. But if he doesn't, we probably will go to heavyweight."
If it really is a done deal that Usyk is through with the cruisers, acknowledgment should be rendered to his incredible body of work in 2018. It might be a matter of opinion as to whether Usyk is the finest cruiserweight ever, a designation that arguably could go to the late 1980s version of future four-division heavyweight champion Evander Holyfield, but there is no disputing that the polished Ukrainian's three-victory run through the year that is about to end surpasses anything ever seen in the division over a 365-day period. Although he entered the cruiserweight portion of the eight-participant World Boxing Super Series as the nominal favorite and reigning WBO champion, the way Usyk separated himself from the pack of highly regarded 200-pounders was something to behold. He began the tournament on Sept. 9, 2017, with an impressive 10th-round stoppage of Germany's Marco Huck before kicking it into overdrive in 2018, beginning with his majority-decision unification victory over previously undefeated WBC champion Mairis Breidis in Breidis' hometown of Riga, Latvia, on Jan. 27. After adding Gassiev's two titles in the WBSS finale, his TKO of Bellew made it three up, three down in 2018 against opponents who were a collective 79-2-1 with 57 knockouts at the time they faced him.
It is one thing to win a Fighter of the Year award, and quite another to possibly be recognized as 2018's best among all athletes. Usyk is one of four finalists for the BBC World Sport Star of 2018 Award, where his competition will come from U.S. gymnast Simone Biles, winter sports athlete Esther Ledecka of the Czech Republic and Italian golfer Francesco Molinari.
However that vote goes, it is interesting to note that Usyk is TSS' Fighter of the Year the year after the same honor went to fellow Ukrainian Vasiliy Lomachenko, who, like Usyk, was a gold medalist at the 2012 London Olympics and, like Usyk, is trained by Loma's father, Anatoly Lomachenko. It has been said that Usyk is, for all intents and purposes, a virtual replication of Lomachenko, only larger. That is high praise indeed, what with Vasiliy Lomachenko widely considered to be the world's finest pound-for-pound practitioner of the pugilistic arts.
Not everyone agrees with that assessment, however. Before the launch of the WBSS tourney in September 2017, one writer, Gleb Kuzin, opined that "the reality is Usyk is not and never will be a producer of highlights like Vasyl Lomachenko. Usyk is a blue-collar technician. His work is subtle. The comparisons to Lomachenko or any other fighter are ill-informed. Usyk isn't a highlight-reel machine. He's out to make his opponents feel hopeless."
Some would say that making quality opponents feel hopeless is by definition highlight-reel stuff. But either as his own man or a stylistic match for his buddy Vasiliy Lomachenko, 2018 was the year of years in the boxing journey of Oleksandr Usyk. Until, of course, he possibly tops it as a heavyweight.
Bernard Fernandez is the retired boxing writer for the Philadelphia Daily News. He is a five-term former president of the Boxing Writers Association of America, an inductee into the Pennsylvania, New Jersey and Atlantic City Boxing Halls of Fame and the recipient of the Nat Fleischer Award for Excellence in Boxing Journalism and the Barney Nagler Award for Long and Meritorious Service to Boxing.
Check out more boxing news on video at The Boxing Channel
To comment on this article at The Fight Forum, CLICK HERE
Anatoly Lomachenko, a Genuine Innovator, is TSS' Trainer of the Year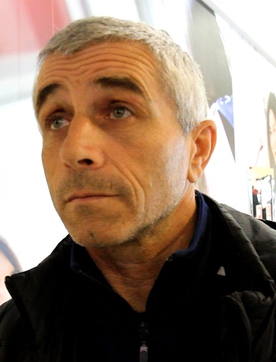 The most daring ideas of genuine innovators are almost never met with early and widespread acceptance. People might still be traveling by horse-drawn conveyances were it not for Frank Duryea, a 24-year-old inventor who along with his brother Charles in 1869 developed the prototype for something they called the Duryea Motor Wagon, one of the first gasoline-powered vehicles in the United States. The Duryeas' vision of the future met with much skepticism, but 24 years later it was Frank who drove a semi-operational car 600 yards down the street in Springfield, Mass. Two years after that, on Thanksgiving Day in 1895, Frank won this country's first automobile race, from Chicago to Evanston, Ill., and back, traveling 50 miles – in a snowstorm! – in a little over 10 hours.
The name of Frank Duryea has mostly been lost in the haze of history, eclipsed by Henry Ford and his mass-produced Model-T that irreversibly changed America's travel habits in 1908. It remains to be determined whether the foresight of a visionary named Anatoly Lomachenko, now 53, someday will be a footnote in the annals of boxing or a continuing subject of intense scrutiny and fawning imitation. But in the here and now, one thing seems certain: Anatoly Lomachenko, trainer of two of the four or five best pound-for-pound fighters in the world — his son Vasiliy, the WBO and WBA lightweight champion, and undisputed cruiserweight titlist Oleksandr Usyk – is increasingly recognized as a superb coach and true original. The Sweet Science's 2018 Trainer of the Year, "Papachenko," as he is known to the few members of his star pupils' tight inner circle, has imagined into reality a number of unconventional training exercises which Vasiliy and Usyk cite as instrumental to their rise to the top of their profession.
"I don't think there's a lot of great trainers in this business, but I happen to think Anatoly is one of the few that are," said Teddy Atlas, a noted trainer of champions in his own right who on Dec. 8 was the chief second for Oleksandr Gvozdyk as he wrested the WBC light heavyweight title from Adonis Stevenson in an 11th-round knockout in Quebec City. As was the case with Vasiliy Lomachenko and Usyk, who took gold medals, Gvozdyk, a bronze medalist, was a member of Ukraine's highly successful boxing team at the 2012 London Olympics which was coached by, natch, the elder Lomachenko.
"I have nothing but respect for that man as a person and as a teacher," Atlas continued. "He is an example of the proper way that you should conduct yourself professionally and personally. Anatoly is one of the few individuals that I know who is a credit not only to the business of boxing, but any business."
Anatoly is only slightly more visible and vocal than, say, Al Haymon, the boss man of Premier Boxing Champions who is seldom seen and almost never heard. But Papachenko, who rarely grants interviews and even then does so reluctantly, did not suddenly come by his seemingly radical notions as how to best construct the perfect fighting machine. He placed tiny boxing gloves on the hands of Vasiliy when the infant was only three days old, a clear indication of what was to become his life's mission. But this would not be another case of a father trying to live his athletic dreams through his son, which often puts too much pressure on the child and eventually results in burnout. That cautionary tale was played out by dad Marv Marinovich and son Todd, who was raised from birth to become a flawless quarterback. Although Todd Marinovich was drafted by the then-Los Angeles Raiders out of the University of Southern California in the first round in 1991, he shriveled under the pressure of attempting to justify the hype and was out of the NFL after two underwhelming seasons.
Although Vasiliy, 30, widely hailed as perhaps the top pound-for-pound fighter on the planet, is pushed to the limit and sometimes beyond by Anatoly's severe and unorthodox training regimen, he and Usyk, 31, are happily dedicated to the program, in no small part because they can see the benefits that accrue from strict adherence.
"For Vasiliy, his father is like a god," said Egis Klimas, the Oxnard, Calif.-based fellow Ukrainian who manages the younger Lomachenko and Usyk. "He respects him a lot. He loves him a lot. They have a great relationship."
How unique are Anatoly's deviations from standard boxing training? Well, years ago he plotted to have Vasiliy improve his endurance by regularly holding his breath underwater for as long as possible. It is an occupational tool mostly useful to pearl divers, but Vasiliy's personal record is now up to 4½ minutes and it does appear that he never tires in the later rounds of bouts, no matter how frenetic his punch rate. Vasiliy also intersperses street skating, juggling, handstands and tennis, which Loma often plays solo, sprinting around the net to return his own lobs, into the equation. Vasiliy's impressive footwork is partly the result of his training in Ukrainian folk dance, and in a nod to modern science, every punch he throws in camp is recorded and calibrated through the computer chips in his hand wraps.
The Papachenko blueprint is somewhat reminiscent of that employed by four-time former heavyweight champion Evander Holyfield, a persistent tinkerer who was determined to explore a wide variety of seemingly odd methods to help him maximize his abilities. At various times Holyfield worked with a ballet instructor, conditioning specialist, weight trainer and computer analysts, sometimes to the befuddlement of his by-the-book traditionalist of a lead trainer, George Benton.
"You don't want no damn robot in there," said Benton, who was inducted into the International Boxing Hall of Fame as a trainer in 2001 and was 78 when he passed away in 2011. "A big part of being a good trainer is the ability to listen. The fighter can bring something to the drawing board just as easily as I can. The smart man can learn something new every day. I'm trying to be as smart as I can."
Klimas said Anatoly's influence is already being seen elsewhere, with other trainers attempting to incorporate aspects of the program followed by his son and Usyk into the workout schedules of their fighters.
"It is obvious," Klimas said of the imitators hoping to develop their own strain of that Team Loma magic. "But to copycat a trainer is like copycatting a fighter. Take Muhammad Ali. There was only one. Others tried to be like him, but it could never be the same for them.  It is the same with trainers. There is only one Teddy Atlas, one Freddie Roach. And there is only one Anatoly Lomachenko."
Atlas wholeheartedly agrees with Klimas' assessment.  "It's not going to work," he said of those who already are trying to steal pages from the Papachenko playbook and others who are sure to follow suit. "You can look at something and think you're copying it, but the originals understand why it means what it does. The copycats don't understand the essentials, and never will."
Bernard Fernandez is the retired boxing writer for the Philadelphia Daily News. He is a five-term former president of the Boxing Writers Association of America, an inductee into the Pennsylvania, New Jersey and Atlantic City Boxing Halls of Fame and the recipient of the Nat Fleischer Award for Excellence in Boxing Journalism and the Barney Nagler Award for Long and Meritorious Service to Boxing.
Check out more boxing news on video at The Boxing Channel
To comment on this article at The Fight Forum, CLICK HERE
A Boxing Aficionado's Christmas Wish List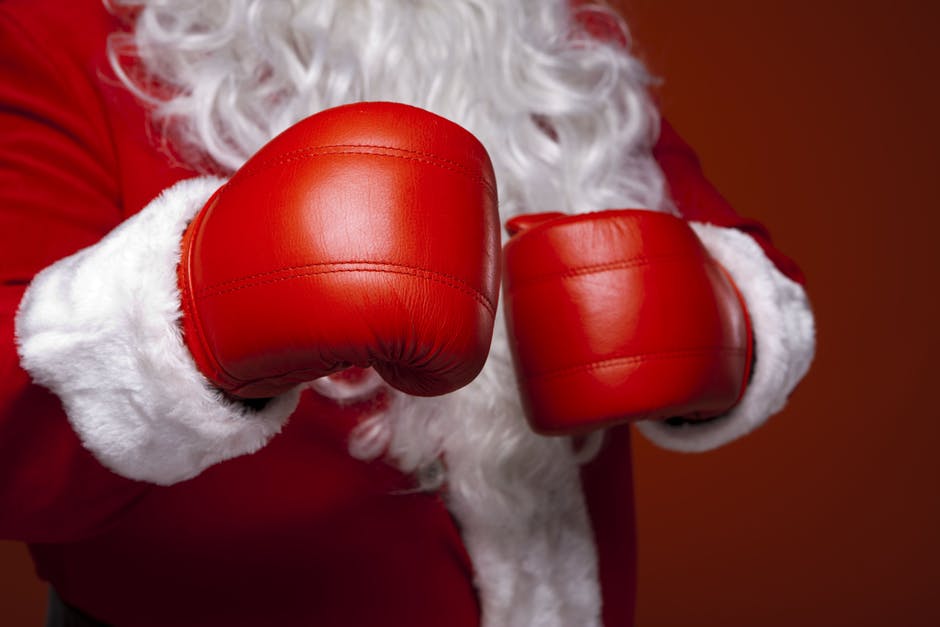 It's cold outside and there's a deep cover of white snow on the ground. This aficionado is mulling over what he would want boxing-wise in 2019, while partaking in a warm eggnog mixed with Jameson and lighting up a Tenth Anniversary Perdomo. The background music includes Mile Davis's' legendary tribute to Jack Johnson. https://www.youtube.com/watch?v=-8TdZFVj6tA  It's time to type in the list as follows:
A speedy and full recovery for Adonis "Superman" Stevenson.
For Roc Nation Sports to help Daniel Franco with his medical bills.
For Jermain Taylor to receive the help he so badly needs.
A third match between GGG and Canelo to settle the issue once and for all.
A second match between Tyson Fury and Deontay Wilder, but this time in London at Wembley. Winner fights Anthony Joshua.
Jarrell "Big Baby" Miller vs. Luis "The Real King Kong" Ortiz with the winner facing the winner of Dereck Chisora vs. Dillian Whyte.
A match between Vasily Lomachenko and Gervonta Davis sooner rather than later, but not until Davis grows up.
Loma's opponents coming down in weight rather than Loma going up.
Terence Crawford vs. Errol Spence Jr.
Gary Russell Jr. vs. Leo Santa Cruz.
Naoya Inoue vs. Luis Nery.
A continuing successful comeback by Roman "Chocolatito" Gonzalez.
For Andre Ward to come out of retirement and face a title holder.
For Joe Smith Jr.to avoid having his jaw broken and getting back into the mix by fighting Sean Monaghan for Irish and Long Island honors.
More exposure for Claressa Shields so that she is not lost in the shuffle of too many other female fights that lack her fan-friendly style
More televised action for Regis Prograis, Maurice Hooker, Teofimo Lopez, and Jaime Munguia.
For Mason Menard to retire. Too many bad stoppage losses.
Letting Manny Pacquiao retire in dignity by keeping him away from young lions like Crawford, Spence, etc.
The total and complete disappearance of Conor McGregor, Stephen A. Smith, and Shannon Briggs.
Now let's get it on!
P.S. — What about your wishes for 2019? Please let us know.
Ted Sares is one of the world's oldest active power lifters and Strongman competitors. He is a lifetime member of Ring 10, and a member of Ring 4 and its Boxing Hall of Fame. He also is an Auxiliary Member of the Boxing Writers Association of America (BWAA).
Check out more boxing news on video at The Boxing Channel
To comment on this article in the Fight Forum, CLICK HERE