The Hauser Report: USADA, VADA, and the State Athletic Commissions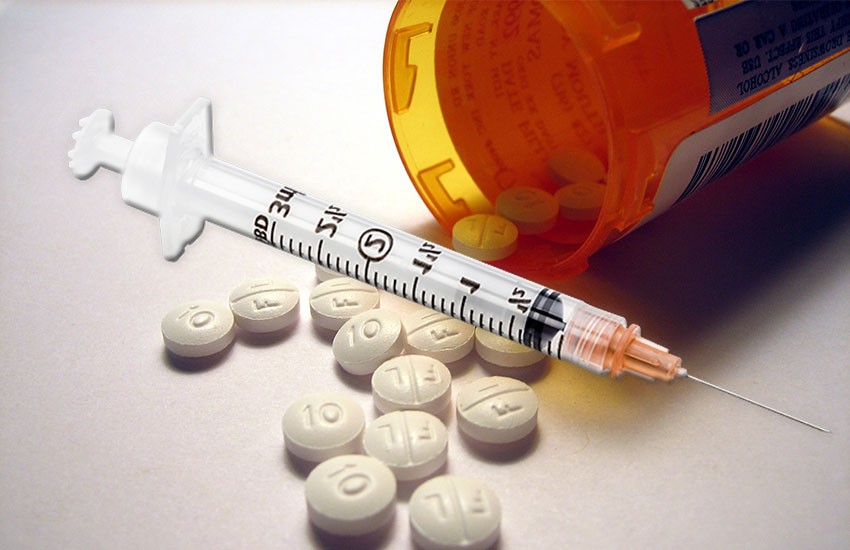 On September 7 of this year, I posted an investigative report on this website entitled "1,501 Tests, One Reported Positive? What's Going On with USADA and Boxing?"
The article was based on data taken from USADA's own website in addition to interviews with state athletic commission personnel and experts in the field of performance enhancing drugs. It raised troubling questions regarding the role that USADA plays in boxing today.
USADA has been testing professional boxers for performance enhancing drugs since 2010. As of September 6, 2018, its website stated that it had administered 1,501 tests on 128 professional boxers through August 22 of this year. Yet in all these years, USADA had reported only one adverse finding regarding a professional boxer to a governing state athletic commission.
By way of comparison, Dr. Margaret Goodman (president of the Voluntary Anti-Doping Association, which is widely regarded as the most credible testing organization in professional boxing) reported that close to four percent of the tests for illegal performance enhancing drugs conducted by VADA come back positive. Using the four-percent benchmark, one would have expected that 60 of the 1,501 tests conducted by USADA would have yielded a positive result.
Virtually all of USADA's tests were administered in conjunction with fights in which companies controlled by Al Haymon had a vested financial interest. The most common venues for the fights in question were Nevada, California, and New York.
What has happened since then?
First, USADA has now conceded to multiple third parties (who request that their names not be mentioned in this article) that there was more than one positive test result but that USADA chose to adjudicate these matters internally without reporting the positive test result to the opposing fighter's camp or state athletic commission that had oversight responsibility with regard to a given fight.
This is consistent with many of USADA's contracts, which purport to allow it to adjudicate positive test results without notice to persons and entities with a legitimate interest in the outcome of these tests. However, it runs contrary to the rule in many states that, in the event of a positive drug test, judgments regarding mitigating circumstances must be left to the governing state athletic commission.
As recently as November 23 of this year, Bob Bennett (executive director of the Nevada State Athletic Commission) stated unequivocally that the NSAC must be notified of any adverse findings related to PED tests in and out of competition and that the NSAC has jurisdiction over all adverse findings for PED's.
It should also be noted that it appears as though every positive test result adjudicated internally by USADA with regard to a professional boxer was adjudicated in favor of the boxer, since there have been no reported adverse findings other than the acknowledgement, after the news leaked on the internet, that Erik Morales tested positive for clenbutereol in 2012.
Second, and equally significant, it appears as though USADA – for the time being at least – has stopped testing professional boxers for performance enhancing drugs.
According to postings on the USADA website (updated through December 7), the most recent tests conducted on professional boxers by USADA were administered to Danny Garcia and Shawn Porter, who fought each other at Barclay's Center on September 8, one day after this writer's investigative report was posted.
In other words, a company that tested more than fifteen hundred professional boxers over the course of eight years appears to have suddenly stopped testing professional boxers.
In recent years, USADA has charged in excess of $30,000 for drug testing for each fight. The amount was $150,000 for Floyd Mayweather vs. Manny Pacquiao. Multiply these numbers by more than 1,500 tests and it's a lot of money to walk away from. Did USADA decide that the spotlight was getting too bright?
The Voluntary Anti-Doping Association (VADA) doesn't catch all of boxing's drug cheats any more than the Internal Revenue Service catches all tax cheats. But it catches some of them.
On September 20, 2018, it was announced that a test for performance enhancing drugs conducted on Manuel Charr by VADA had come back positive for epitrenbolone and drostanolone (banned anabolic steroids).
On September 27, it was revealed that a test administered to Billy Joe Saunders by VADA had come back positive for oxilofrine (a banned stimulant).
In other words, VADA reported more positive tests for banned PEDs to supervising state athletic commissions in eight days than USADA has reported in eight years.
Given the fact that USADA charges roughly twice the amount for PED testing that VADA charges, one might ask why anyone in professional boxing would test with USADA. Unless a "get-out-of-jail-free" card comes with the test results.
Andy Foster is executive officer of the California State Athletic Commission. In recent years, he has evinced an admirable commitment to the health and safety of fighters and the integrity of boxing.
Multiple sources say that Foster has made it clear to promoters that he is uncomfortable with the pattern of USADA's reported test results for boxing and would prefer that promoters use VADA or another reliable testing agency until the issue is resolved. On December 5, Foster told this writer, "It's the weirdest thing. USADA has reported lots of positive test results for MMA but none for boxing. When it comes to boxing, I feel much more comfortable with VADA."
The recent PED controversy involving Canelo Alvarez is also instructive.
Alvarez was scheduled to fight a lucrative rematch against Gennady Golovkin in Las Vegas on May 5, 2018. But on March 5, it was revealed that urine samples taken from Canelo by VADA on February 17 and February 20 had tested positive for clenbuterol. Alvarez said that the positive tests were the result of his having inadvertently eaten contaminated meat. But the Golovkin camp refused to let the matter rest and pressed the issue with the Nevada State Athletic Commission.
A March 15 letter sent on behalf of Golovkin to the NSAC and VADA demanded that the commission hold Alvarez to a standard of strict liability insofar as the presence of clenbuterol in his system was concerned. The letter also asked that the NSAC conduct an investigation and hold a full hearing with regard to possible performance enhancing drug use by Canelo.
On March 20, Golovkin raised the ante further when he met with reporters and declared, "I'm a clean athlete. After the first fight, I knew he was not clean. It's not Mexican meat. Canelo is cheating. They're using these drugs and everybody is just trying to pretend it's not happening."
On March 23, the Nevada State Athletic Commission announced that Alvarez had been temporarily suspended as a consequence of the two positive tests and that the matter would be finally adjudicated at an April 10 commission meeting. On April 3, Canelo announced that he was withdrawing from the fight. Then, on April 18, the NSAC voted unanimously to approve a settlement agreed to by Alvarez that called for Canelo to be suspended for six months retroactive to the date (February 17) of his first positive test for clenbuterol. There was no admission of wrongdoing on Canelo's part. But there was an acknowledgement that clenbuterol had been present in his system.
On May 15, Alvarez signed up for a full year of VADA testing and paid the $50,000 cost out of his own pocket. His rematch against Golovkin was rescheduled for September 15 and Canelo emerged with a majority-decision triumph.
So let's look at what happened. A positive test result was properly reported. There was a sanction. Alvarez then came back, tested clean twenty times in an enhanced VADA program, and beat Golovkin.
Now suppose hypothetically that Alvarez had been tested by USADA, not VADA. Suppose USADA advised the Canelo camp of his positive test for clenbuterol and was told, "Canelo says he never used clenbuterol. It must have come from contaminated beef." And suppose further that USADA said, "That sounds like a reasonable explanation. We'll adjudicate this internally and give the fighter an inadvertent use waiver. There's no need to report it to the Golovkin camp and Nevada State Athletic Commission and bring the fight down."
That would have avoided interfering with a major promotion. But it would also have overlooked the presence of an illegal performance enhancing drug in a fighter's system.
Unfortunately, some jurisdictions still don't understand the implications inherent in the use of illegal performance enhancing drugs. Others would rather pay lip service to the issue than deal forcefully with it. And there are significant loopholes in some testing protocols.
Jermall Charlo and Jermell Charlo are two of the most talented fighters in boxing today. Jermall is the World Boxing Council "interim" middleweight champion. Jermell holds the WBC 154-pound belt. As such, the Charlos are subject to the World Boxing Council Clean Boxing Program which requires them to keep VADA apprised of their whereabouts, be reachable by telephone at all times, and be subject to spot testing for performance enhancing drugs at any time.
On November 1, 2018, VADA collection officers went to pick up blood and urine samples from Jermall and Jermell Charlo at their respective homes and were told that neither brother was at home nor would they be at the gym that day. Neither brother picked up his phone at the contact number given to VADA when he was called. And no one could (or would) tell the collection officers where Jermall and Jermell Charlo were.
This is known in drug-testing as a "missed test" or "unsuccessful collection attempt."
As per the terms of the World Boxing Council Clean Boxing Program, VADA immediately notified the WBC, the Association of Boxing Commissions, and Al Haymon (who represents the Charlos). Because the Charlos are scheduled to fight in separate bouts at Barclays Center in Brooklyn on December 22, VADA also notified Kim Sumbler (executive director of the New York State Athletic Commission) Nitin Sethi (the commission's chief medical officer), and Tom Brown (who is promoting the December 22 fights).
The WBC Clean Boxing Program is an important initiative. The sanctioning body deserves credit for setting up a PED-testing program with protocols pursuant to which missed tests and positive test results are reported to the governing state athletic commission and other appropriate parties. But the WBC program allows for two missed tests within a one-year period without the imposition of a significant penalty (such as a fighter being stripped of his title).
On November 28, the WBC issued a statement that read in part, "Every single fighter who is enrolled in the WBC Clean Boxing Program is responsible for his acts. It is important for the WBC to clarify that both Charlos have been tested in the past and that the infraction they are facing is a missed test which has been acknowledged and they will be responsible to pay the corresponding fine. It is very simple. If you are chosen for testing and are not available for the collector to test you, you will be incurring a missed test penalty. It is of extreme importance that every fighter updates their whereabouts forms with VADA at all times."
The WBC declined to reveal the amount of the fine imposed on the Charlos. But in a November 29 email, Alberto Leon (chief legal counsel for the WBC) advised, "In general, for a first whereabouts failure, the fine is limited to the actual costs of collection incurred which so far have fluctuated between $750 and $950 depending on the location of the collection effort."
In today's world of microdosing, many illegal PEDs leave an athlete's system within twenty-four hours. The unfortunate message sent by the WBC regarding the Charlos is, hypothetically speaking, if a fighter takes an illegal performance enhancing drug and, by chance, VADA shows up to test him while the drug is still in his system, the fighter can simply "miss" his test and pay a small fine.
But the matter didn't end there. On November 27, Jermall Charlo tweeted, "Missed the Test not Failed you idiots. It's Random and wbc program or Whoever they are Randomly chose a day we were out of town doing promotional stuff on Fox for the Next fight. Get ya facts straight. I like I said Haters must Hate it's the job."
As previously noted, the Charlos are scheduled to fight at Barclays Center on December 22. The New York State Athletic Commission acknowledges having been advised of the missed tests but initially maintained in a November 30 email that "The VADA and WADA [World Anti-Doping Agency] programs are separate from the New York State Athletic Commission's Rules & Regulations."
In other words, according to the New York State Athletic Commission, the missed tests were a matter for the WBC, not the NYSAC, to resolve. That was a ludicrous position and, three days later, the commission backtracked, saying, "The NYSAC is indeed investigating this matter fully and takes it very seriously. We are undertaking specific actions as part of this investigation and are in regular contact with the promoter, the combatants involved, and their seconds."
These "specific actions" are said to include additional tests administered to the Charlos at the direction of the NYSAC. That's a case of too little too late given the transitory nature of performance enhancing drugs in a fighter's system.
The NYSAC should have acted on the Charlos' situation in early November. Then, if it felt that a remedy similar to Nevada's handling of Canelo Alvarez was warranted, the December 22 fight card could have been reconfigured. At this late date, no one expects the NYSAC to interfere with the card.
But let's follow up with a few questions in response to Jermall Charlo's tweet. Questions that the New York State Athletic Commission should ask at a hearing with Jermall and Jermell Charlo under oath.
Where were the Charlos doing their out-of-town promotional work for Fox? Presumably, there's a record of their travel. What, specifically, was the promotional work? Who did they meet with? Why didn't they answer their phones when the VADA collection officers attempted to reach them? VADA could have sent collection officers to collect blood and urine samples in whatever city the Charlos were in. Jermall and Jermell Charlo might be totally innocent of any wrongdoing. But suppose it turns out that they weren't out of town that day? That would be a problem, wouldn't it?"
Meanwhile, after Jarrett Hurd knocked out Jason Welborn on the undercard of Deontay Wilder vs. Tyson Fury at Staples Center on December 1, Jermell Charlo climbed into the ring to challenge Hurd. The two men jawed back and forth with Hurd saying, "Answer the phone. I got the date."
"My phone is always on," Charlo responded.
Except when a VADA collection officer calls.
As noted earlier, virtually all of the tests that USADA has administered with regard to professional boxing have been in conjunction with fights in which companies controlled by Al Haymon had a vested financial interest. Haymon is known for looking after his fighters' best financial interests. But he has a fiduciary duty to all of the fighters he represents, not just the A-side fighters. This fiduciary duty should include taking all reasonable steps to ensure that none of his fighters are put in the ring to face opponents who have increased their punching power through the use of illegal performance enhancing drugs.
Like the Charlos, Errol Spence is an Al Haymon fighter. He's also deservedly near the top of most pound-for-pound lists.
According to postings on the USADA website, Errol Spence has been tested 35 times by USADA. Did any of these tests come back positive? Were there any "missed" tests? Did USADA ever give Spence a therapeutic use exemption or inadvertent use waiver?
One person who'd like to know the answer to these questions is Victor Conte.
Conte was first known to sports fans as the mastermind behind the BALCO scandal. In recent years, he has been a positive force for education and reform and now works with athletes as a conditioner and nutritionist at a facility in San Carlos, California, known as SNAC (an acronym for Scientific Nutrition for Advanced Conditioning).
In late-October, Conte agreed to help Mikey Garcia prepare for a scheduled March 16, 2019, fight against Errol Spence. But he made it a precondition to his involvement that both Garcia and Spence enroll in VADA.
"So far," Conte says, "Mikey has been willing to enroll, and Errol has been dragging his feet. Now I'm told that Errol and Al Haymon will agree to ten weeks of testing starting on January 5th. Ten weeks of VADA testing is better than none. But why the wait?"
"It's common knowledge," Conte continues, "that the benefit an athlete retains from using certain performance enhancing drugs carries over for months. In fact, you don't perform at your best when you're actually on the drugs. You get maximum benefit after the use stops. It all depends on what an athlete was taking, how much he was taking, how long he was taking, and when he cycled off. So my question is, 'If Errol Spence and Al Haymon aren't hiding anything, why couldn't VADA testing have started in November?'"
"And there's another point I'd like to make about Errol," Conte continues. "When a person uses testosterone, part of it converts to dihydrotestosterone and the rest converts to estrogen. And when that happens, it can cause the tissue around the nipples to swell. Technically, the condition is called gynecomastia. Some people who use testosterone get gynecomastia. Others don't. It depends on one's genetic disposition. Body-builders treat the condition by using Tamoxifen or Arimidex to shrink the tissue."
And what does that have to do with Spence?
"I was in Las Vegas on September 15 and went to something called the Boxing Fan Expo," Conte answers. "Errol was there. I got within a few feet of him. He was wearing a white shirt, and I saw what I believe were signs of gynecomastia. If you've seen a fighter in the past without gynecomastia and then you see him with it, it causes suspicion. Errol is a hell of a fighter. I have no reason to not like him and I'm not saying that Errol is using anything inappropriate. But I'm suspicious, and Errol knows it."
At present, many state athletic commissions are reluctant to push hard on the issue of performance enhancing drugs because they fear that doing so will lead promoters to take big fights to other jurisdictions. But illegal PED use is analogous to fighting with loaded gloves. In each instance, the aim is to gain a competitive advantage and inflict more physical damage on an opponent by cheating. Everyone in boxing who lets this issue slide is complicit.
It's ridiculous to think that Margaret Goodman and VADA can put a thumb in the dike and stop the flow of illegal performance enhancing drugs in boxing. Accomplishing this end will take a concerted effort by state athletic commission officials, sanctioning body officials, promoters, managers, fighters, members of the media, and law enforcement authorities.
Meanwhile, as an interim step, the New York, California, and Nevada state athletic commissions should ask USADA for the following:
(1) Copies of all contracts entered into by USADA for the testing of any professional boxer in conjunction with any fight that has taken place in their jurisdiction since January 1, 2016.
(2) Copies of all test results (complete test results, not just summaries) and all other documents that embody the results of tests conducted pursuant to these contracts.
(3) Copies of all documents that relate to instances, if any, where USADA, pursuant to these contracts, adjudicated issues that arose in conjunction with a positive test for one or more substances that are prohibited under the WADA code.
(4) Copies of all documents that relate to any instance where, pursuant to these contracts, USADA departed from World Anti-Doping Agency standards in adjusting the permissible level of any drug that might be found, or was found, in a professional boxer.
To help evaluate this data, USADA should also be asked with regard to all fights that have taken place in each respective state since January 1, 2016:
(1) On how many occasions has the "A" sample of a professional boxer tested by USADA come back positive for a substance that is prohibited under the WADA code?
(2) On how many occasions has a professional boxer "missed" a test?
USADA is skating on thin ice when it comes to boxing. An exploration of its conduct here might provide a window onto its testing of other athletes. For example, United States Olympic athletes.
If a government entity with subpoena power decides to seriously investigate, the implications could extend far beyond boxing. Maybe USADA will test clean. Maybe not.
Thomas Hauser can be reached by email at thauser@rcn.com. His next book – Protect Yourself At All Times – was published by the University of Arkansas Press this past autumn. In 2004, the Boxing Writers Association of America honored Hauser with the Nat Fleischer Award for career excellence in boxing journalism.
Check out more boxing news on video at The Boxing Channel
To comment on this article at The Fight Forum, CLICK HERE
Jim Gray, To His Discredit, is Too Often 'The Story'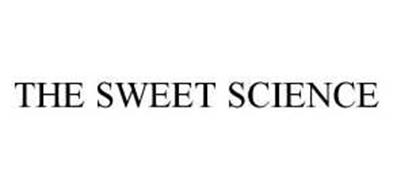 Showtime's widely-connected Jim Gray is the ultimate networker, insider, and friend to the stars (from Jack Nicholson to Kobe Bryant to LeBron James to Tom Brady and everyone in between—or almost everyone). He has won more awards than Carter has pills, a list that includes 12 National Emmy Awards, and he even has his own star on the Hollywood Walk of Fame. He was named as one of the 50 Greatest Sports Broadcasters of All-Time by David Halberstam and last year he was inducted into the International Boxing Hall of Fame.
For an interesting read about Jim and his complex but important interconnections, see "The Zelig of Sports," by Bryan Curtiss, dated June 24, 2016. https://www.theringer.com/2016/6/24/16043100/jim-gray-is-looking-for-his-next-exclusive-fc23ceb544e
However, as noted by "Sports Media Watch" writer and editor Paulsen (no first name) and others, Gray has become The Story on too many occasions and that's a no-no in his line of work.
In boxing, Gray's condescending and confrontational style was on display as far back as 2001 when he interviewed Kostya Tszyu in the ring following Tszyu's defeat of Oktay Urkal at the Mohegan Sun Casino in Connecticut. As Gray was beginning his routine, the "Thunder From Down Under" grabbed the mic and quickly told Gray "Do not be rude to me."
Many years later, after Juan Manuel Lopez had just been knocked silly by Orlando "Siri" Salido, a bizarre post-fight interview ensued during which Lopez accused referee Roberto Ramirez and his son Roberto Ramirez Jr (who was the third man for the first Salido-Lopez fight) of having gambling problems.
Lopez was arguably still on Queer Street, but that didn't stop Gray. Eager to catch someone off guard, as is his wont, Gray managed to get "Juanma" to say more than enough to get himself suspended while Gray went on to induction into the IBHOF
There have been many other incidents including James Toney dominating Gray in an interview after the Holyfield-Toney fight. Jim never had a chance. "Don't come up here and try to give me no badass questions," James warned Gray.before knocking the mic out of Gray's hands..
The fact is Gray had built up a litany of edgy if not downright embarrassing moments. His most infamous came in 1999 during game two of the World Series.
During the game, Pete Rose, barred from baseball but still a fan favorite, was introduced as a member of the Major League All-Century Team as the crowd went wild. Then the ever-opportunistic Gray launched a series of questions regarding allegations that Rose's had gambled on major league baseball games.
Gray was unrelenting. Finally, Pete cut it off, saying, "This is a prosecutor's brief, not an interview, and I'm very surprised at you. I am, really." Later on, New York Yankee outfielder Chad Curtis, who won Game 3 with a walk off homer, refused Gray's request for an interview as a show of unity with Rose. (Jim Gray's complete interview with Pete Rose can be found in Gray's Wikipedia entry. Gray was somewhat vindicated in 2004 when Rose came clean and admitted that he had bet on baseball.)
Fast Forward
After the scintillating Wilder-Breazeale fight this past week in Brooklyn's Barclay Center, Luis Ortiz bounded into the ring during the post-fight interviews and Gray shoved the mic in his face without so much as a hello and shouted "when do you want to fight Wilder?" Ortiz wanted to focus on what had just occurred in the ring, but he never had a chance. Gary continued to badger him about future fights and thus the fans did not get to hear what Ortiz had to say about the fight.
But what was far worse was when Dominic Breazeale waved Gray away as the commentator walked towards the badly beaten fighter. Gray was stopped by a member of Breazeale's camp and he quickly got the message that he was persona non grata in the Breazeale corner. Previously, and within Dominic's earshot, Gray had said to Wilder "the public does not want to see you fight people like Breazeale, the public does not want to see Joshua fight Ruiz, the public does not want to see whoever this guy is fighting Tyson Fury."
There may be truth in what Jim said, but there was a better way to say it and a better place to say it. The man just got knocked senseless in front of his family and friends, Jim, show him some respect!
Photo credit: Tom Casino / SHOWTIME
Ted Sares is a member of Ring 8, a lifetime member of Ring 10, and a member of Ring 4 and its Boxing Hall of Fame. He also is an Auxiliary Member of the Boxing Writers Association of America (BWAA). He is an active power lifter and Strongman competitor in the Grand Master class and is competing in 2019.
Check out more boxing news on video at The Boxing Channel
To comment on this story in The Fight Forum CLICK HERE
More Heavyweight Boxing On Tap This Weekend (Odds Review)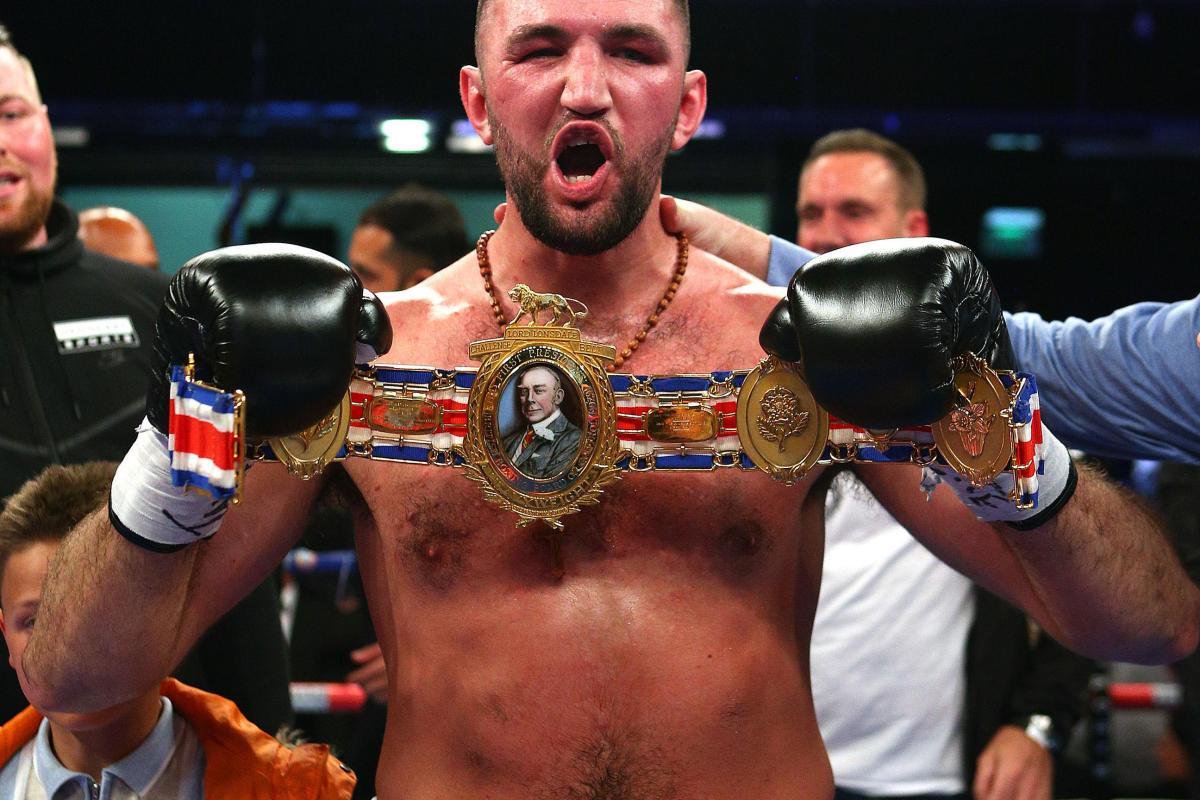 The heavyweights are out there bucking for position as the weight class has more possibilities than we have seen in years. Three heavyweight fights have gotten attention at the sports books for this coming Saturday, May 26.
Manchester hosts the return of Tyson Fury's cousin Hughie Fury (21-2). Fury (shown displaying his Lonsdale belt) is smaller, less technical and less interesting than his bombastic cousin, but at 24 years old there is still plenty of time for him to become a player.
September of 2017 saw Hughie Fury lure WBO world champion Joseph Parker to Manchester. Fury was coming off a 17 month layoff and lost a majority decision where one judge called the fight a draw. Fury went 1-1 in 2018, losing an October outing to Bulgarian contender Kubrat Pulev in Sofia. Having gone 1-2 in his last three outings puts Fury in the "dire need of a win" category and from the look of the odds for this fight, the matchmakers have not made a mistake in choosing an opponent.
Providing the opposition is Canada's Chris Norrad who is 17-0 but is stepping up onto a much bigger stage than he is used to. Norrad has never fought outside of regional shows in central Canada, and with just 8 KO's, he doesn't seem to pose much of a threat. There are levels to this game and Fury and his training level and partners are enough reason to count Norrad out. The odds are below.
Victoria Warehouse – Manchester, England – Saturday, May 25, 2019
Heavyweight 12 rounds –
Chris Norrad  +2000
Hughie Fury  -5000
DAZN is at the MGM in Oxon Hill, Maryland and two heavyweight 10-rounders on that card are also worth keeping an eye on despite the odds indicating complete crush matches.
Former cruiserweight contender Michael Hunter (16-1) gets his fifth bout in as a heavyweight when he faces 26-2 Brazilian Fabio Maldonado.
Hunter's name emerged as one of the front runners to replace Jarrell Miller against Anthony Joshua on June 1st, but Joshua and company opted to face Andy Ruiz Jr instead.
Maldonado built his record up to 26-0 before dropping his last two. The Brazilian workhorse also has a 26-13 record in MMA and UFC fans may remember the gritty Maldonado as a guy who always gave his all and wound up bloody. He last fought MMA in December of 2018, so he still qualifies as a two sport athlete, but as he approaches 40 with a lot of wear and tear on his body, he appears to just be grabbing paydays at this point in both sports.
MGM National Harbor – Oxon Hill, Maryland – Saturday, May 25, 2019
Heavyweight 10 rounds –
Fabio Maldonado  +1600
Michael Hunter  -4000
Also scheduled for a 10-round bout is Croatia's 26-year-old prospect Filip Hrgovic (7-0), who faces 15-1 Gregory Corbin of the USA. Hrgovic won an Olympic Bronze Medal at the 2016 games in Rio and he boasts an amateur background of nearly 100 fights. A good sign that he is trying to fast track his career is the fact that he has never faced a fighter with a losing record as his opponents are a combined 147-34-3.
Corbin's lone loss came this past March when he was DQ'd for hitting Charles Martin with too many low blows. Prior to that, the Texan had faced largely regional competition and the books have made him a huge underdog against Hrgovic.
Heavyweight 10 rounds. –
Gregory Corbin  +2000
Filip Hrgovic  -5000
Check out more boxing news on video at The Boxing Channel
To comment on this story in The Fight Forum CLICK HERE 
Looking at the Heavyweight Calendar (Odds Review)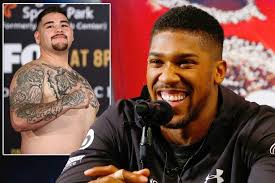 This past Saturday night saw Deontay Wilder's WBC world heavyweight title defense against Dominic Breazeale go down on Showtime. The fight lasted just 137 seconds as Wilder floored Breazeale with a cannonball of a right hand to end the night early.
With Wilder out of the way, Anthony Joshua vs Andy Ruiz Jr is up next. They meet June 1st at Madison Square Garden. Two weeks later, on the 15th of June, ESPN+ will deliver Tyson Fury vs Tom Schwarz, so fight fans will get a look at all three members of the "Big Three" all in a month's time.
Wilder's erasure of Breazeale this past weekend sent a message to the rest of the division as well as giving him a highlight reel to show during upcoming negotiations. Wilder entered a strong -1000 favorite at the sportsbooks for this fight.
Check out our pre-fight review of the Wilder vs Breazeale odds right here at TSS –
http://tss.ib.tv/boxing/featured-articles/57588-wilder-vs-breazeale-odds-review
Looking forward, the odds posted for Joshua and Fury's upcoming tussles are even less competitive. Let's take a look at what the books are giving us as we await the two big Brits fighting in the USA.
Madison Square Garden – New York City – Saturday, June 1, 2019
Heavyweight 12 rounds –
Andy Ruiz Jr +1500 Over 6½ +100
Anthony Joshua -3000 Under 6½ -130
Ruiz Jr is 32-1 overall with his lone loss coming at the hands of Joseph Parker in a failed WBO world title bid. That same WBO belt is now in the hands of Joshua as are the WBA and IBF belts.
Joshua was a big favorite over Jarrell Miller, his original opponent, who was denied a license in New York after testing positive for a buffet of steroids. Ruiz Jr took the fight with less than a full training camp, but you have to believe that he is going to come in highly motivated. Ruiz Jr has been caught at a different type of buffet, the all-you-can-eat kind, but even when in the best of shape his body type isn't "poster boy material." Miller was big and bulky as well, but he was a near 300 pounder whereas Ruiz Jr will come in between 250 and 260 pounds, which is right around Joshua's size. Rather than slaying a 300-pound giant, he is facing a guy who is shorter and fatter than him, making it very hard for Joshua to look great on paper.
At +1500 will people bite on Ruiz Jr? He is more experienced than Miller and he is probably a better fighter overall and though he is facing a formidable champion, Joshua is not a finished product. Perhaps Joshua will be chasing an early finish, feeling the pressure of Wilder's performance, and if so will he make a mistake that Ruiz can exploit? We are roughly 10 days from finding out.
MGM Grand Garden – Las Vegas, Nevada – Saturday, June 15, 2019
Heavyweight 12 rounds –
Tom Schwarz +1800 Over 9½ -105
Tyson Fury -3600 Under 9½ -125
Tyson Fury closes out the run of top heavyweights with a very deliberately chosen showcase fight against Tom Schwarz. Schwarz is 24 years old and 24-0 but he is a fighter who has come up on the regional German scene and as the old boxing cliche goes, there are levels to this game.
Former contender David Haye mounted a 2016 comeback, booking fights against Mark De Mori (30-1-2) and Arnold Gjergjaj (29-0). It took Haye precisely 6:42 to dispose of both of them, and though Fury is a completely different beast than Haye, the level difference between he and Schwarz may be even as striking.
Wilder has gotten through his "challenge" and if Fury and Joshua also emerge as winners as expected, it will leave several open questions –
– Will Fury vs Wilder 2 happen first, or will Wilder vs Joshua go down first? Could Joshua and Fury meet and freeze Wilder out?
And….
– Will we see any of these fights take place in 2019?
If Joshua or Fury stumble, it will only add to the chaos in the heavyweight division. But if the professional oddsmakers know anything, it isn't likely to happen.
Check out more boxing news on video at The Boxing Channel
To comment on this story in The Fight Forum CLICK HERE