Jeff Lacy, Omar Sheika, Sam Peter and Jeremy Williams Discuss Fights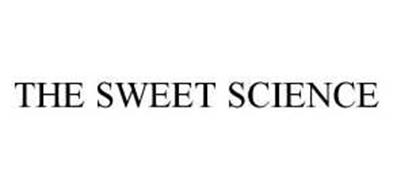 Six fighters with a combined 185 professional boxing victories and 148 knockouts will fight for three title belts on SHOWTIME CHAMPIONSHIP BOXING Saturday, Dec. 4, at 9 p.m. ET/PT (delayed on West Coast) from Mandalay Bay Resort & Casino in Las Vegas. In the main event, former World Boxing Association (WBA) Super Featherweight Champion Joel Casamayor (31-2, 19 KOs) will attempt to win his second world title when he steps up in weight to challenge two-time World Boxing Council (WBC) Lightweight Champion Jose Luis Castillo (50-6-1, 45 KO).
In the evening's second televised bout, International Boxing Federation (IBF) Super Middleweight Champion Jeff Lacy (17-0, 14 KOs) will make his initial title defense against IBF No. 14 contender Omar Sheika (26-6, 17 KOs). Opening the SHOWTIME tripleheader will be undefeated heavyweight contender Samuel Peter (20-0, 17 KOs) taking on heavyweight contender Jeremy Williams (41-4-1, 36 KOs) for the vacant North American Boxing Federation (NABF) heavyweight title.
Lacy, Sheika, Peter and WIliams Answer Questions on Their Upcoming Bouts:
Question: Jeff, you were so determined in your last fight; how are you doing and are you looking forward to your first defense?
Lacy: You rise to the occasion. When you get a fighter that comes to fight, the best comes out of me. Omar Sheika is coming to fight, so you are going to see another great bout between us both.
Question: Omar, what are your thoughts about getting a shot at the world title again?
Sheika: I am thankful for the opportunity for a shot at the world title. At the same time, I am anxious to go fight a good champion, and I am looking forward to fighting Jeff. I am in the best shape of my life. I am sure he is, too, and it is going to be a terrific fight.
Question: Jeremy, you are coming off a big win earlier this year with Attila Levin. What did that do for your confidence and how are you doing in regard to the Dec. 4 fight?
Williams: This fight is for the NABF heavyweight championship and, at this point in my career. I have grown mentally and physically into being a heavyweight, and Sam Peter is a really good fighter, but not better than me. On that night, I will show him what top caliber heavyweights fight like.
Question: Omar, how important was it for to you to go to the Catskills and back up to your roots a little bit in terms of going away from Patterson (NJ) to get ready for this fight and what kind of sparring you have gotten up there?
Sheika: It was very important for me to go back to my roots and get back to how I started. It was electrifying, very exciting. It is exactly what I needed to get for this fight. It just brings a lot of memories back to the old school and with the Tyson style and everything. So I am really excited. There is nothing but hardcore training up there, and that is what I needed for this fight, to go back into training like I have never trained before, and that is what I did up there. I am very ready for this fight.
Question: Jeff, how has your life changed since winning the championship?
Lacy: Nothing has really changed. I just looked at it as a great fight. I got a chance to really show people that doubted me what I really have to offer as a professional fighter. I do not see anything different from before. People still like to watch me fight; some people do not like to watch me fight. So it is all still the same.
Question: Jeremy, have you dealt with the kind of power that Peter is bringing to the table?
Sheika: I really do not think Samuel Peter punches that hard. He had Pudar and could not stop him. He could not stop Charles Shufford. I mean, he stepped up just a little and he could not stop those guys. So, really, you have got to look at the kind of guy he is fighting compared to him. Has he stopped the last two guys he fought who were just a step above the guys he was fighting? No. There were 10 rounds of the same monotonous thing. I am not concerned with power. At this point in my career and where I am at in boxing, everybody punches hard. It is not just one guy punches hard and nobody else does. We all punch hard. It is about who is smarter, who is faster and who can think their way through a fight rather than fight their way through a fight.
Question: Jeff, what do you see getting out of the fight with Omar? Also, looking a little bit ahead, do you see yourself at super middleweight for a long time, or do you look around and see where the big fights will be and contemplate a move up or down?
Lacy: My goal is to become the undisputed super middleweight champion. Whoever is holding those titles is who I am looking for in the near future. I am not looking past Sheika. He is coming, he is a threat, and he is just something we have to deal with Dec. 4. All my attention now is on Omar Sheika.
Question: What do you hope to get out of the fight with Omar?
Lacy: I am coming back to give the fans a great fight. It is going to be a great match-up for boxing. Boxing needs these types of fights to keep the fans on the edge of their seats, and this is one of the fights that is really going to be a mark for boxing.
Question: For all the guys, which particular fighter do you think you need to fight and beat to prove you are the best in your division?
Lacy: Whoever the fans want to see me fight. I know the fans are into watching exciting fights. Whoever the fans want, if that is who I have got to fight, that is who I will fight.
Williams: I think that because I am from Los Angeles, I would like to fight Lamon Brewster next at the Staples Center.
Sheika: My first and foremost fight is against Jeff Lacy. Our styles make for a great fight. We are probably one of the most exciting fights out there with our styles, so that is the goal for me and this is the fight of my life right now. I am looking forward to it and I know I have to get past him to move on to better things.
Peter: Outside of this fight, I am looking forward to fighting for a world title. I know the fight with Peter will be really exciting. Question: Samuel, what do you know about Jeremy, and do you feel this is a step up in class, or do you feel the time is right to take on a veteran like him?
Peter: This is the right time for me to really prove myself and what I can do in the near future. So it is the right time.
Question: Jeff, what did you learn in that last, great, tough fight with Syd Vanderpool?
Lacy: It is not so much what I learned in the fight; it is more what I have got to work on. In my other fights, I was not really able to show the skill level that I have because you either have a guy that does not want to fight or a guy that does not come to fight, and it is really hard to really show your skill level when a guy is not competitive. What you saw was against Vanderpool was a lot of my skills coming into play, but that was because he came to fight.
Question: Jeff, what do you expect from Omar? Do you expect more of a tactical Omar Sheika or do you expect to just be bombs away pretty much from the bell?
Lacy: No. I think he is a smarter fighter than what you probably got to see in earlier fights. I mean, considering the competition that he has faced, I am sure that he will probably try to move around and probably box the first couple rounds, and as the pressure gets on, he will fall back into his regular routine.
Question: Jeff, how tough was it for you winning the championship on Oct. 2 and then going right back into camp?
Lacy: I did it in the beginning of my career. I felt like this was going to be the same thing. I won the world title and wanted to get another fight in for Christmas because I was not injured coming out of the last one.
Question: (Lacy trainer) Dan (Birmingham), could you compare and contrast Vanderpool and Sheika and tell how your plans changed for each fighter, if it does at all?
Birmingham: There is no comparison at all. Vanderpool is a real slick boxer with power and he tried to box Jeff. He tried to move and he frustrated Jeff for a few rounds. The fight went exactly how he thought it was going to go until Jeff caught up with him when he was able to unload. Omar is a right-hander and is also a slick boxer and he also likes to trade. But I think it is going to be an interesting fight. Jeff does not get a lot of credit for his hand speed and his boxing, but he is a very skilled boxer. I think you are going to see some boxing early on and then eventually a war. So I think that is the comparison right there.
Question: For all the fighters, when you guys first started in boxing was there a particular championship boxer you wanted to pattern your style after and why?
Lacy: I followed Evander Holyfield when I was an amateur. I used to love the way he showed his warring instinct in the ring, and that is what I liked about him. He did not get a lot of credit for being a small heavyweight fighting a lot of big guys, but I like the way that he stuck with it and became a warrior. He probably will go down as a legend.
Williams: I would have to say Marvin Hagler. Once I saw him fight, I knew he was the guy I wanted to emulate. He was so much of a lot of things that I aspired to be, being so diverse and just that monster and just larger than life in the ring. A lot of the great attributes that he has, I believe I am still aspiring to get.
Peter: When I was growing up, I was watching kick boxing.
Sheika: The person I really admired was Roberto Duran. He fought with a lot of heart and was just a great fighter. Every time he fought, he showed a lot of warrior in him and those are the type of fighters that I look up to.
Question: Samuel, do you feel that this is an opportunity for you to show what you are capable of doing?
Peter: Yes, this is a really great opportunity maybe for me to be on top.
Question: What have you seen of Jeremy on tape?
Peter: I do not feel anybody right now can beat me so I do not care to watch his film because this is boxing. Boxing is boxing.
Question: Jeff, being that you and Winky Wright are both trained by Dan and all the accolades he is getting, especially after last week, is that an extra motivator?
Lacy: Yes, it is just like being in the ring and training with champions. It gives you that inspiration to want to be that person. So by Winky doing it and me doing it, it is a set point. So it is a great thing for me.
Question: Jeff and Omar, both of you are known as fighters that throw a high percentage of power shots and like to go for the knockout. Are either of you training to win by KO and how is your training different when you are fighting somebody like that?
Lacy: Well, I am training to win a smart fight, to fight a smart fight. If it comes to a knockout or if it comes to a decision, I am sure it is going to be a great fight.
Sheika: Since you have two guys who can really punch, it will come down to who is smarter and who will outsmart the other fighter, and who is going to be able to catch the other fighter when he is not looking, or who is quicker, and who basically controls the fight with other things except the power. Basically, that is what I am looking forward to.
Question: Omar, have you made adjustments in your style recently because there were some criticisms in some of your earlier fights?
Sheika: Not really. My style is aggressive. That is how I like to fight and that is how I feel most comfortable. At the same time, you have got to be smarter in the ring because you want to have a long career. You should want to just start using your jab more and moving around a little bit better and just using combinations. But my style is always aggressive and taking it to the guy and trying to basically hurt him, and that is what I do best. So I try to adjust and become a smarter fighter. So it is not like my style has changed; it is just to be a smarter fighter rather than to just go in there and go for broke without knowing what you are doing.
Question: (Promoter) Dino (Duva), what is your response to Jeremy saying that Samuel cannot punch very hard. Dino: I like Jeremy a lot, I respect him a lot, we go back a long ways. I think Jeremy is trying to psyche Sam Peter out by saying that. But you know what? Tell him to stick his chin out and he will see how hard he can punch.
Williams: Any fool can go in a ring and get knocked out. I fought Samuel Peter 20 times already during my career. You look back and you can see the guys that I fought. What he does I have seen before. I can get 10 or 20 sparring partners to do exactly what he does. He cannot find one guy to fight like me, not one.
Question: Jeff, do you think that winning the title has improved you?
Lacy: Like I said before, it was just another good win. I always see room for improvement. Just because I win one title does not mean that I am supposed to relax. It is hard to hold on to the title. Everybody is shooting for you now. And I definitely understand that.
Closing Comments by Omar Sheika
Sheika: Well, I am looking forward to Dec. 4. I am sure everybody in the crowd is, too. Basically, I am just working as hard as I ever did and I will go in there determined and focused and, God willing, I will walk out of there as the new champion. That is what I am looking for and that is what I am training for and that is my desire. So, basically, I will go in there and do my best and I am sure that Jeff will go in there trying his best. My fight and his fight obviously should be the main event because it is a fight where everybody knows both of us and it is the fight that will have the most fireworks. I just hope everybody tunes into it on SHOWTIME.
Closing Comments from Jeremy Williams and Samuel Peter
Williams: At the end of the day, two guys are going to fight and one guy is going to win, and God willing and God bless us all, come Dec. 4 at Mandalay Bay SHOWTIME, I will show the world and, first and foremost Samuel Peters, what real big time heavyweight boxing is about.
Peter: I want to take the opportunity to thank SHOWTIME for giving me this opportunity to show my greatness on Dec. 4th.
2004 Boxing Pound for Pound List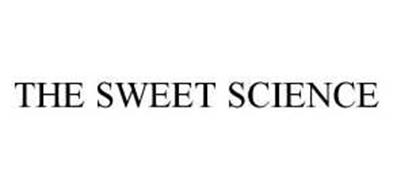 The final boxing pound-for-pound list of the year for 2004.
1. Bernard Hopkins: The top guy from beginning to end, Hopkins took care of Oscar De La Hoya with a body shot in the biggest fight of 2004. Now, he'll wait for Jermain Taylor to progress a little further, or he'll go the rematch route with Felix Trinidad. Either way, Hopkins stands to earn a lot of money in 2005 and extend that all-time middleweight reign.
2. Floyd Mayweather: How long has it been since we've seen Mayweather in a meaningful fight? Certainly not in 2004, when he outpointed the difficult DeMarcus Corley. He's slated for a January outing against a no-name. Enough stalling, already, "Pretty Boy". Fight someone we care about (preferably Kostya Tszyu), or you'll lose your #2 position sometime in 2005.
3. Felix Trinidad: "Tito" stormed back with a magnificent knockout of Ricardo Mayorga in 2004, and now hopes to capitalize on it with big money fights. He'd like nothing more than a rematch with his only conqueror, Hopkins, but he may also opt for old nemesis Oscar De La Hoya. Either way, Trinidad is sure to fight a big fight sometime in the coming year.
4. Kostya Tszyu: What a difference one fight makes. As recently as late October, the boxing world was wondering whether Tszyu was even serious about the sport anymore. We found out with a second round demolition of Sharmba Mitchell. And that made the junior welterweight division very attractive. Tszyu has several options now, including Arturo Gatti and Mayweather or even a hop up to welterweight to challenge Cory Spinks. Let's hope one of them happens in 2005.
5. Manny Pacquiao: Pacquiao fought twice in 2004, and what a fight the first one was. His thrilling war with Juan Manuel Marquez was the best brawl of the year, and there is a chance that the two rivals will go at it again in 2005. If not, Pacquiao has a list full of options: Marco Antonio Barrera, Erik Morales, etc. Pacquiao will fight one of them in the next year.
6. Marco Antonio Barrera: Another guy thought to be washed up when the year started, Barrera resurrected his career for the second time with a masterful victory over Paulie Ayala and a close decision over rival Erik Morales in another great fight. Barrera is obviously shooting for a return with Pacquiao, who decimated him in November 2003. Barrera says it was an off-night. Hopefully, we'll find out if that was the case.
7. Winky Wright: Winky entered the "superstar" realm in 2004 with a pair of decision victories over Shane Mosley. The first was very impressive, as Wright practically shut Mosley out. The second was closer, but proved once again that Winky was the superior fighter. He'd like a shot at Trinidad or Oscar De La Hoya, but neither will happen. He'd probably be best off shooting for a name like Fernando Vargas or Ricardo Mayorga.
8. Juan Manuel Marquez: After several years on the outside looking in, Marquez is finally in a position to make some money after his courageous performance against Pacquiao. He rose from three first-round knockdowns to wage the fight of his life in a fight that was ruled a draw. It would also be interesting to see Marquez against countrymen Barrera and Erik Morales.
9. Erik Morales: "El Terrible" fought another great fight against Barrera, but, again, it was in a losing cause. He has now lost two of three to his fierce rival, and probably wants nothing to do with him anymore. But, eventually, talk of Barrera-Morales 4 will come up again. In the meantime, Morales could shoot for Pacquiao or Marquez.
10. Glencoffe Johnson: The newest entry, Johnson pumped some life into boxing in 2004 with a pair of upsets of Roy Jones Jr. and Antonio Tarver. Now, he's set to make some really big money in rematches with either, or a shot at old conqueror Hopkins. Either way, Johnson is better than anyone imagined.
11. Jose Luis Castillo: Castillo made some comeback noise of his own in 2004, beating Juan Lazcano for his old vacant title and decisioning Joel Casamayor for another big win. He says he wants Kostya Tszyu next, and if that materializes, boxing fans will be in for a treat. If not, Castillo vs. Diego Corrales is a great fight.
12. Oscar De La Hoya: Hard to erase that picture of De La Hoya grimacing in agony courtesy of a Hopkins shot to the ribs, but the "Golden Boy" had no business fighting at 160 pounds. He should drop down to junior middle or even welterweight again if he has any hope of regaining his past form. But 2005 could be the final year for one of boxing's all-time great attractions.
On the brink: Antonio Tarver, Diego Corrales, James Toney
Heavyweight Joe Mesi Bringing Lawsuit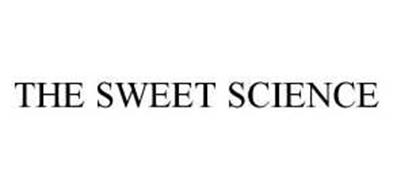 As reported by the Buffalo News, Joe Mesi is suing the New York State Athletic Commission and the MRI center that conducted tests on the heavyweight boxer after his bout with Vassiliy Jirov. Mesi reportedly suffered brain injuries in the Jirov bout, which has left his boxing status uncertain.
The lawsuit alleges Mesi's medical records were improperly released to the NYSAC. The records, the lawsuit goes on to allege, were then released to the media, prejudicing Mesi's right to have his status reviewed by the appropriate boxing authorities.
The lawsuit does not seek specific monetary damages, as the extent of damages will be affected by whether Mesi is able to resume his career as a leading heavyweight contender.
Mesi hopes to have his status reviewed by the Nevada State Athletic Commission within the coming month. The ruling of the NSAC promises to be key in whether Mesi will be able to resume his boxing career.
The Best in Chicago Boxing Returns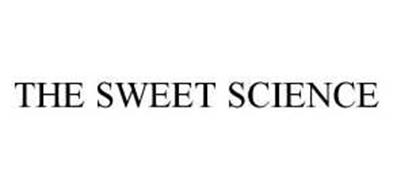 Dominic Pesoli's 8 Count Productions and Bob Arum's Top Rank Incorporated along with Miller Lite presents SOLO BOXEO DE MILLER, THE ARAGON RUMBLE, another installment of The Best in Chicago Boxing on Friday, January 14th, broadcast live internationally as part of Telefutura's Friday night professional boxing series.
The newly remodeled Aragon Ballroom is located at 1106 W. Lawrence Ave. near the corner of Lawrence and Broadway in Chicago's Uptown neighborhood and is easily accessible, just 4 blocks west of Lake Shore Drive and just 4 miles east of the Kennedy expressway. There are three large parking lots located within a 1/2 block of the Aragon Ballroom. Additionally, the Howard Street Blue Line stops just across the street. Doors will open at 6pm with the first bell at 7pm.
Headlining the action packed card is the American debut of super-bantamweight Ricardo "PIOLO" Castillo, 12-2 (6KO's) of Mexicali, Mexico as he squares off in a scheduled ten rounder against WBO Latino Champion, Edel Ruiz, 24-12-3 (13KO's) of Los Mochis, SI, Mexico. Castillo will be accompanied to the ring by his brother, World Lightweight Champion Jose Luis Castillo.
In the co-main event of the evening, one of Chicago's most popular fighters, middleweight "MACHO" Miguel Hernandez, 14-1 (9KO's), battles hard swinging local veteran "MARVELOUS" Shay Mobley, 7-4-1 (2KO's), of One In a Million Inc.in a scheduled eight rounder.
The huge undercard bouts include;
Carlos Molina vs TBA, six rounds, junior middleweights
Frankie Tafoya vs TBA, four rounds, featherweights
Ottu Holified vs. Allen Medina, four rounds, middleweights
Francisco Rodriguez vs. LaShaun Blair, four rounds, bantamweights
Rita Figueroa vs. Sarina Hayden, four rounds, junior welterweights
Said Dominic Pesoli, President of 8 Count Productions, "it was a terrific evening last month and our fans were thrilled to be at the Aragon to watch David, Speedy and Luciano. David Diaz's fight against Jaime Rangel was a fight people will talk about for a long time. Our commitment to our fans is to make every event of ours better than the last one. This main event is terrific, both guys are very tough Mexicans who won't take a step back.
The fans love Miguel and Mobley figures to be a very tough opponent. Him and David Estrada had a six round war last June at our show. And the undercard showcases a lot of new, younger talent that is coming out of Chicago right now. Tafoya and Holifield have both had very successful beginnings to their careers and Francisco Rodriguez comes with fantastic amateur credentials and David Diaz says he has all the talent to be a great pro."
"We've got big plans for 2005 and this show should take up right where last months show left off. The huge crowd loved the action last time and I'm sure they'll say the same thing this time."