Terence Crawford Would Like To Welcome Mikey Garcia Back To Boxing
If you read in between the lines, it's looking, maybe, like we will be seeing Mikey Garcia back in the ring soon.
I texted the boxer to ask him, but didn't hear back..
But the clues…If you see his Twitter feed, he's talking as if it's going to happen, like he's going to glove up for the first time since January 2014.
I reached out to Top Rank, who has promoted 34-0 Mikey. Nope, nothing signed, I was told by a source there.
The Cali-based boxer has been rumored to have talked to a few promoters in the last year or so, so until we get word that he has signed paper with someone, it's all really speculation. But what isn't speculation is a willing candidate who'd like to welcome Garcia back to the fold.
Terence Crawford (26-0), the 2014 BWAA Fighter of the Year, would be happy to show Mikey what he has, or maybe hasn't, been missing.
"If Mikey wants that butt kicking, tell him to come get it," Crawford trainer/co-manager Brian McIntyre told me. The Nebraska based teacher continued. "Mikey can get that work!" He said he's made some calls and asked around to parties that could help make a Crawford-Mikey tangle a reality, and has received some positive feedback from some peoples.
Frankly, I'd be surprised, pleasantly, if Garcia, a guy who hasn't fought since January of 2014, hopped right back in the mix against a guy the caliber of Crawford. He'd be sure to receive blowback from armchair matchmakers…but if he believes in his mettle, and thinks he can shed rust and handle "Bud," more power to him.
Follow Woods on Twitter. https://twitter.com/Woodsy1069
Friday Night Fight Results from Las Vegas, Central Florida, and Long Island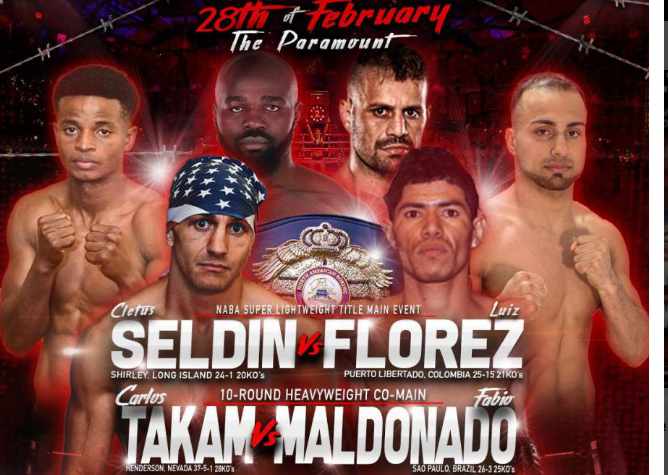 The boxing action on the last day of February extended across a wide swath of the country. Moving from west to east, the premier destinations were Las Vegas, Central Florida, and Huntington, Long Island.
"ShoBox: The New Generation" was at Sam's Town in Las Vegas where the main go was a rematch between super lightweights Keith "The Bounty" Hunter and Sanjarek Rakhmanov. They fought here on February 5 of last year and Hunter staved off a late rally to win a split decision.
A second-generation prizefighter and the younger brother of heavyweight contender Michael Hunter, Keith Hunter came out on top again, winning a unanimous decision in a very entertaining fight that featured a doozy of a 10th round. The scores (98-91 and 97-92 twice) were somewhat misleading as Uzbekistan native Rakhmanov (12-3-1) had his moments after a shaky second round in which Hunter (12-0) scored a flash knockdown.
Other Bouts
In a rather monotonous fight, Richardson Hitchins simply had too much class for Nick DeLomba in their 10-round affair contested at 140 pounds. The Brooklyn-born Hitchins, who represented Haiti in the 2016 Olympics, advanced to 11-0. DeLomba (16-3) hails from Cranston, R.I. and was making his first appearance as a pro outside New England.
The opening bout of the ShoBox tripleheader produced an upset when Genc Pllana (8-1-1) won an unpopular decision over Roy Jones Jr protégé Kevin Newman II in a 10-round contest in the 168-pound class. The scores were 96-94 across the board. A native of Albania, the 26-year-old Pllana represented Washington DC as an amateur.  Newman, 11-1-1, heading in, avenged his previous loss and would likely be favored if were to lock horns with Pllana again.
In an undercard bout of note, cruiserweight Viddal Riley improved to 4-0 with a four-round unanimous decision over Muhammad Abdullah. The 22-year-old Riley, a Londoner who is now part of Floyd Mayweather Jr's The Money Team stable, is best known as the former trainer of YouTube sensation KSI. A 34-year-old Cincinnati southpaw with an MMA background, Abdullah declined to 4-2-1.
Kissimmee
In Kissimmee, Florida, an Orlando suburb, Puerto Rico's Yomar Alamo (18-0-1) staved off Kendo Castaneda (17-1) in a battle of unbeaten junior welterweights on Telemundo. Alamo, who was making his fourth straight start in Kissimmee, won a majority decision, prevailing by scores 99-93, 98-92, and a more reasonable 95-95. Castaneda, who works the graveyard shift at a FedEx warehouse back home in San Antonio, was the aggressor but the judges were more impressed by Alamo's overall ring generalship.
Huntington
At the Paramount Theater in Huntington, Long Island, local fan favorite Cletus Seldin and Carlos Takam, fringe contenders in their respective weight classes, won as expected over carefully selected opponents.
Junior welterweight Seldin, the Hebrew Hammer, back at his old stomping grounds after a 30-month absence, scored a seventh-round stoppage of late sub Luis Eduardo Florez. Coming off his career-best win over faded Zab Judah, Seldin improved his ledger to 25-1 with his 21st knockout. The high-water mark of Florez's career was a first-round KO of current 130-pound champion Miguel Berchelt (currently 37-1), but that was back in 2014 and since then the Columbian is 10-15 and has been stopped nine times.
The 39-year-old Takam (38-5-1), who has been in with the likes of Anthony Joshua, Alexander Povetkin and Joseph Parker, scored a unanimous decision over Fabio Maldonado, a 39-year-old Brazilian who was once a UFC headliner. It was the fourth straight loss for Maldonado (26-4) in the role of a conventional boxer.
This was the 38th show put on at the Paramount by promoter Joe DeGuardia and the 17th Paramount appearance for Cletus Seldin. Future world title-holders Chris Algieri and Joe Smith Jr, Long Islanders like Seldin, earned their spurs here.
Check out more boxing news on video at The Boxing Channel 
To comment on this story in The Fight Forum CLICK HERE
Mikey Garcia's Second Welterweight Assault Happens Saturday in Texas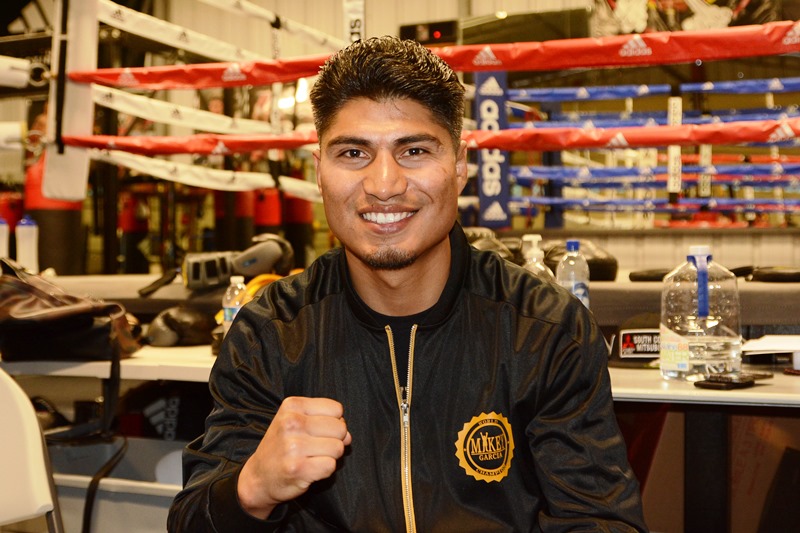 Imagine if the Corleone Family of the fictional film "The Godfather" were involved in the prizefighting world. That's kind of what you get with the Garcias.
Eduardo Garcia heads the Riverside-based boxing family but retired years ago. The day-to-day leadership role now lies in the hands of Robert "Grandpa" Garcia.
Just like the Corleone family the Garcias have their own compound and its army of fighters are geared toward preparing Mikey Garcia (39-1, 30 KOs) for his welterweight assault against Jessie Vargas (29-2-2, 11 KOs) on Saturday, Feb. 29. DAZN will stream the Matchroom Boxing card from The Ford Center in Frisco, Texas.
The Robert Garcia Boxing Academy functions like a daily boot camp with prizefighters arriving and departing Monday through Saturday.
It's a grinding human factory of fistic proportions that never stops.
It all started in Oxnard, California back in the 1980s when older brother Daniel Garcia became a professional. He was followed by Robert "Grandpa" Garcia who was the first to win a world title in 1998 against Harold Warren. After two defenses he met with Diego Corrales and for seven rounds the two battled as if their life depended on it. It was brutal yet beautiful in its intensity.
After that fight, Corrales, who passed away in May 2007, said to this writer "wasn't that a great fight?" And then quickly added: "I need a soda pop."
Years after that fight with "Grandpa" Garcia, the always cheerful Corrales claimed that was his favorite fight.
Mikey
Reluctantly, Mikey Garcia followed into the family business and now serves as the leader of the pugilists and third member of his family to lace up professionally for the Garcia family.
He's kind of like a Michael Corleone in that it wasn't his lifetime plan.
"I wanted to become a police officer," said Mikey Garcia who participated in the police academy. "I wasn't really sure about boxing."
Now the third brother of the Garcia clan seeks another division world title to add to his glowing collection. He already captured world titles in the featherweight, super featherweight, lightweight and super lightweight divisions.
It's an incredible feat that goes unnoticed.
A year ago, the four-division champion was blocked from gaining a fifth division world title by welterweight kingpin Errol Spence Jr.
Mikey refuses to stop now.
"I learned a lot from that fight," said Garcia, who lost by unanimous decision after 12 rounds to the southpaw Texan. "You always learn from every fight even a loss."
Despite his father's slight opposition, Mikey Garcia intends to enter combat with yet another tall welterweight in Vargas.
"I like a challenge," says Mikey Garcia. "I think I have the ring intelligence to do what I need to get the win."
The Godfather of the Garcia's does not agree 100 percent.
"They are too big and too long," said Eduardo Garcia the father to Ruben, Robert and Mikey Garcia. "I don't like him at this weight. It's too big."
But the father realizes that his son hungers for challenges and is willing to take chances to obtain greater rewards and recognition.
Riverside Stronghold
Ever since the Garcias arrived on February 2010, the family has gained a strong foothold in Riverside, California and become a powerhouse in the boxing world. Mikey Garcia serves as the recognized leader of the more than two dozen prizefighters who train at the hilltop compound daily.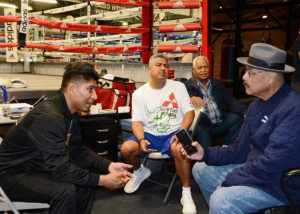 Ten years ago the patriarch Eduardo Garcia ventured to find a new home and one by one his sons followed – first Mikey, then Robert. Daniel still lives in the Oxnard area.
"It started with my dad who was looking at retirement. My career wasn't anywhere near what it is today. Not knowing I would continue, I had just graduated from the police academy in 2010. I was looking at coming over here and maybe working law enforcement. But I came to follow my dad. He offered me a home."
"We were already professional fighters and no apparent future and didn't know where boxing was going for us," said Mikey Garcia, 32. "I didn't have much going for me in Oxnard either."
The Garcias found a local gym that was being used by heavyweight contender Chris "The Nightmare" Arreola and Josesito Lopez. It was brand new and built on a hillside with a spectacular view of Jurupa Valley.
"We started with Indian Willie (Schunke) and later went to P-Town with Angel. At first we were trying to see where boxing would take us. It wasn't my choice, it was my dad's. I just followed him and I decided to stick around."
Indian Willie Schunke was a mainstay in Riverside boxing as a cut man and built the gym with his own finances. But the popular corner man passed away in 2015. The Garcias needed to find another gym and by this time older brother Robert Garcia decided to sell the Oxnard gym and move to Riverside too.
"There was always boxing here with Chris Arreola, Artemio Reyes Jr. was up and coming. So boxing was already here," said Mikey Garcia. "But now that my brother is based here, we really pushed boxing in the area."
RGBA, as it is known, has a list of top contenders and prospects that are the envy of almost every gym in the West Coast. Fighters like Vergil Ortiz Jr. Josesito Lopez, Juan Carlos Ramirez, Saul "Neno" Rodriguez, Genaro Gamez and many others exchange punches in sparring and are polished and honed to fight-ready status.
"We rarely spar at other gyms," said Vergil Ortiz Jr. "They usually come to us."
All have contributed to Mikey Garcia's second assault on the welterweight elite.
Jessie Vargas
Though originally raised in Los Angeles, the former super lightweight and welterweight world titlist Vargas lives and trains in Las Vegas, Nevada. Since his first days as a professional he's always been considered a tough nut to crack.
In the beginning he worked with Roger Mayweather who never wasted time on so-so fighters. Vargas was always seen as a "sure thing." Now, 12 years later and after impressive outings against Tim "Desert Storm" Bradley, Manny Pacquiao, Humberto Soto and others, the tall and lean fighter faces a much smaller but potent foe in Garcia.
"Mikey Garcia is a talented fighter and a warrior as am I," said Vargas, 30, who has a five-inch height advantage. "I'm excited. I'm stoked. Can't wait to get into the ring."
Garcia realizes you can't teach height and Vargas indeed has an advantage physically with his reach as well. But that's the fun of it.
"I think it's a big challenge for me, a great challenge to compete at welter, but I think I have enough skills and talent to do it," said Garcia. "I already got a taste and I learned and want to make sure I improve my legacy."
It's a legacy that started more than 30 years ago and now Mikey Garcia stands ready to expand the Garcia Empire.
I think I saw this movie before.
Photo credit: Al Applerose
Check out more boxing news on video at The Boxing Channel 
To comment on this story in The Fight Forum CLICK HERE
Khalid Yafai and Roman Gonzalez Meet at the Crossroads in Texas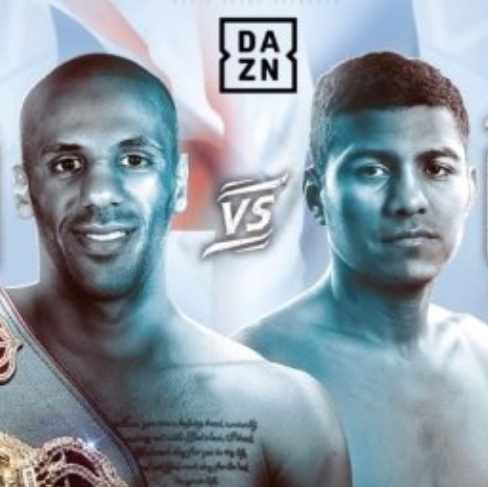 While the big sell from this weekend's Texas card is unquestionably the Mikey Garcia-Jessie Vargas fight, it is the chief support from the undercard that most intrigues. The veteran and former pound-for-pound king Roman "Chocolatito" Gonzalez, unquestionably sliding down from a very high peak, meets Kal Yafai, a belt-holder but one who treads the foothills. It is as clearly defined as a crossroads fight can be.
Yafai, a good-looking and clear-spoken British fighter of Yemeni extraction, came to prominence in a genuinely exceptional performance against another veteran in Luis Concepcion, a storied and seasoned fighter who he completely outclassed over twelve in late 2016. Since, he has taken the traditional path of an inexperienced fighter who has come by an alphabet trinket, meeting a series of fringe and borderline contenders in mandatory contests against opponents of moderate status. And to be fair to him, for the most part he has looked the part.
For the most part.
Fleet-footed and armed with a very fine jab, Yafai has added, at contendership level, a whistling lead right that complements a rather lovely left hook to the body. On Saturday he is to be presented with something a little different.
Roman Gonzalez has made a living out of forcing tactical errors and overwhelming ignoring tactical acumen both, punishing opposition planning, whether good or bad. There has been perhaps nobody in my lifetime in boxing so adept at turning a fighter's own style against him. When fighters ran from him, he bulldozed them with momentum. When fighters stood with him, he out-hit them with some of the most succinct and brutal combination punching in the sport; he kept company, at his absolute apex, with Manny Pacquiao. When fighters box-punched or mixed styles it was he who suddenly seemed fluid rather than wrought.
Roman, for a spell, was the best fighter in the world, one of the finest sportsmen on his continent and a national hero to his Nicaraguan people. Then, and very nearly all at once, it all came clattering down.
I'm aware it's irritating when boxing writers congratulate themselves on their own predictions, but this one is worth it I think: years before Roman was thought of by what we'll call the mainstream boxing press, I predicted that he would be a future pound-for-pound number one, but I also predicted that his eventual downfall would be at the hands of an aggressive southpaw, perhaps up at 115lbs. A decade later, Roman's fantastic multi-divisional reign was brought to a juddering halt by aggressive southpaw superfly Wisaksil Wangek (aka Srisaket Sor Rungvisai).
Another thing I predicted at that time: for Roman Gonzalez, there would be no meaningful second act.
All these years later that sense has deepened as Roman began to find himself rendered upon the wrong side of history. Nicaraguan politics has and will remain beyond the auspices of The Sweet Science – for all that I credit our readership with an attention span above and beyond the 2020 median, there is a limit. Suffice to say that his personal problems have rather dwarfed his professional ones.
He did come back though, a whole year after his loss to Wangek and looked competent if a little puffy at what is a heavy weight division for him, ten pounds north of the 105lbs he cut his teeth in.  The victim was Moises Fuentes and I wrote of that fight that while Roman was "perhaps not quite back, [he was] certainly warming up…and if the division isn't trembling, it can at least be said to have thrown a quick look over its shoulder."
If the division did look, and then looked again, it eventually just went about its business as Roman's fight camp was once again enveloped in silence. A year passed and after a brief tune-up in a glorified exhibition it was announced that he would duel old foe and world champion Juan Francisco Estrada who gave Roman perhaps his toughest fight of his prime years. It was a thrilling proposition, so when Estrada withdrew with an injury, I was miserable. Then Kal Yafai stepped in.
Yafai, ranked the #4 superfly (behind a devastating line up of kingpin Estrada, Wangek, Kazuto Ioka and Jerwin Ancajas), has always been the fight I most wanted Roman, who is ranked #5, to take. It's a winnable contest for both with a fascinating undertone of the generational clash despite the fact that Yafai, at thirty, is actually only two years younger than Roman. Their respective records of 26-0 and 48-2 tell the true story.
History says we favor the fresher man in this situation, but there are other factors at play here. As stated, Yafai, who himself names this the fight he most desires, has mostly looked the part against ostensibly weaker opposition, and he has. But in late 2018 he had a scare, against Israel Gonzalez out in Monte Carlo. Israel was underrated by the WBA who named him the #14 contender to Yafai's title making him both a valid defense and a supposed soft touch, an interesting insight into both the failings of an alphabet ranking organization and the complacency such failings can bring. Yafai, perhaps, did not pay Israel the respect he deserved.
What most struck about Yafai's performance in the first half of that fight, in an underwhelming venue before a small, underwhelmed audience, is how it drifted. He "did boxing". He moved; he threw his hands; but he appeared to have no underpinning strategy with which to carve out his victory.
He looked more purposeful in the middle to late rounds but continued to absorb punches to the body at a surprising rate though at least in support of a concrete plan, using his jab to bring him inside. Watching this fight of two halves, I felt sure Roman would have his number if ever the two should meet.
Boxing without a concrete plan against Roman Gonzalez is like sitting on your front lawn in a deckchair during clement weather and waiting for lightning to strike: both stupid and pointless.  Even men who have arrived in his ring with detailed accountancy for what they want to do in every minute of the round, world class fighters like Akira Yaegashi and Francisco Rodriguez, have struggled. Men who approach the fight seeking to riff adaptions have been mercilessly butchered.
There is no question of Yafai approaching Roman Gonzalez as casually as he approached Israel Gonzalez but watching him follow Israel around the ring I was struck by his lack of a defining identity, something denied him, perhaps, by a defining fight. This clash is a defining fight but is it possible it comes too soon for Yafai?
This is arguable, though in honesty it is only arguable due to the stage of his career at which Roman finds himself. He's older now and has suffered at the hands both of savage southpaws, and life. He wears both markers on his face. He is a hangdog version of the youthful warrior that crashed through four divisions in the past fifteen years; still dangerous, still strong, but notably smaller than his natural superfly opponent and notably slower than his 2010 self.  Yafai, meanwhile, is faster of jab (if not of combination) than Gonzalez ever was and has the feet to at least survive the juggernaut that was "Chocolatitito" best-for-best.
A Yafai victory would be best for boxing. That is undeniable. Even if Gonzalez winds it back, he can't go on much longer.
And I don't think he will wind it back; but I will predict he will win, not in a stretching of the years but in a straight-up mugging of a marginally superior opponent. Worn-down fighters have been worn by punches. Those punches teach hard lessons. I don't think Roman has the power at the poundage to deliver a knockout, but I think he has the experience to steal enough rounds on the scorecards to poach a decision.
A late fade might exclude him, but a victory for the older, smaller, slower man is this slower, older writer's prediction.
Check out more boxing news on video at The Boxing Channel 
To comment on this story in The Fight Forum CLICK HERE