The Fifty Greatest Middleweights of All Time Part Four: 20-11
I have to take you back now.
In the top ten we will find a handful of men who box in colour. You can guess their names if you are giving to guessing – here though, in Part Four, we are looking at the middleweights of time past exclusively. The most ancient of these warriors turned professional in 1883 and the most modern retired in 1948. Sometimes, people want to complain about bias to old-timers. There is no bias. But it is true that the criteria I have selected to judge fighters by lends itself to the busier contenders and champions of eras that unfortunately displayed less care for the physical health of the boxers involved.
That being said, two of their more modern cousins rank above their ancestors on this list and the likes of Lennox Lewis and Muhammad Ali populated the upper reaches of my heavyweight list; Bob Foster, Matthew Saad Muhammad and Michael Spinks all made the top ten at light-heavyweight.
Inclusion in the upper echelons of fistic greatness for the modern counterparts of those we are about to reveal is not just possible, it is inevitable. You see, it's not the criteria that make a fighter great.
It's the fighter.
#20 – TIGER FLOWERS (117-15-7)
Making sense of Tiger Flowers under strict criteria is a genuinely perplexing task. Here is a fighter who treated the boxing scene of the 1920s like a roller coaster, hoping from one fight at 158lbs to the next at 170, taking on a light-heavyweight in the first instance and a heavyweight in the second. Almost as likely to be knocked out by a journeyman as he was to out-point a legend, Flowers is the antithesis of a modern career with its ordered progression and sense of identity. He was the very definition of a jobbing African-American contender, forced to compromise himself for his piece of the pie.
But middleweight was likely where he belonged, although his legacy hinges for the most part upon three of the most controversial decisions in the history of the middleweight division.
The first of these was against middleweight don Harry Greb, who had defeated Flowers in a light-heavyweight contest in 1924. Their second fight, fought in February of 1926, was for Greb's middleweight title and it was a raucous, sloppy affair between a slipping champion and a coming contender. Flowers opened, or re-opened, a cut over Harry's one remaining good eye early giving him an enormous advantage over the already half-blind Greb; worse, an injury to Greb's left rendered him one-handed as well as one-eyed.
Flowers seemed to have fought in counter-rushes and it was a style that made him extremely difficult to defeat on points and in a fight populated by clinches, missed punches and a severe lack of expected championship excellence, fifteen completed rounds resulted in the passage of the title from Greb to Flowers. The majority of ringside reports seem to indicate a desperately narrow Flowers victory that many saw as unsatisfactorily close to crown a new champion. A rematch was called for, but it settled little; indeed, it is generally held to be even more controversial, with such luminaries as William Muldoon, Gene Tunney and referee Jim Crowley all of the opinion that Greb was the true winner. Thumbing, wrestling (at one point Greb appears to have fixed a choke-hold on the champion), slipping and incessant holding on the part of Flowers decorated the fight.
In general, the second meeting has been held to have been something of a robbery, but in fact it appears that it was more the case that it was difficult to score and once again, rather dissatisfactory with Greb biographer SL Compton summarising that general agreement in the day-after newspaper reports make it "clear that Flowers won a close but deserved victory."
Greb was clearly past his best, but his ability was still such that Allentown Joe Gans and Jimmy Delaney were unable to take advantage of him in the way that the deeply devout but ruthlessly determined Flowers had. He showed great determination too in his first defence, against Mickey Walker, another all-time great at the weight. "According to many ringsiders," wrote Maurice Mermey in The Evening Independent, "Mickey Walker had won only two rounds" but was nevertheless handed the middleweight title on a widely criticised decision which was also roundly booed by the ten-thousand in attendance.
In truth, Tiger Flowers' wider resume at the weight is nothing very special. He spent far too much time boxing at light-heavyweight to build one. But wins over Greb and an almost certain victory over Walker, stolen from him by corrupt officiating, are more than enough to earn him a berth in the top twenty and one wonders where he might have ended up had Walker got what he deserved rather than the middleweight title when the two met. Successful defences would certainly have elevated Flowers .
#19 – JACK DILLON (94-8-15; Newspaper Decisions 93-19-17)
Jack Dillon's middleweight career is hard to unpick from his wider resume, which is, frankly, astonishing. An excellent heavyweight and light-heavyweight, middleweight probably represents his most natural poundage but it may not be the one in which he most astonished. Nevertheless, he did extraordinary work there. He stepped up from a short apprenticeship at welterweight around 1910 struggling at first with Eddie McGoorty, whom he eventually bested by ten round newspaper decision – but only after he had been confirmed a contender with a victory over the same distance against the veteran Jimmy Gardner. Gardner had once been considered one of the more lethal middleweights of a stacked era but had begun to slip, although not so far that he could be prevented from taking a twelve round decision against Frank Klaus the year before. Nevertheless, Dillon pursued Gardner relentlessly in their first fight, over ten, and while Gardner remained brilliant enough to keep Dillon out early, he eventually succumbed, letting Dillon inside where the man they nicknamed "Bearcat" went to work, dropping the veteran for a no-count in the seventh. By the time of their second contest fought just a few months later, Gardner wasn't even fighting to win. Rather, he contented himself with a defensive display, boxing to avoid the violence Dillon sought to inflict on each and every one of his opponents.
Nobody suffered more at his hand than the world champion George Chip. Dillon met Chip on twelve separate occasions and Chip managed only a single victory and not until after Dillon had begun to slip. Bob Moha, Eddie McGoorty, Leo Houck, Jack and Mike Sullivan, Gus Christie, Frank Mantell, Buck Crouse, Tony Caponi, Hugo Kelly – Dillon out-fought and out-thought a whole generation of middleweights before making way for Harry Greb and Mike Gibbons. He struggled, always, with Frank Klaus, who bettered him in a four fight series, and that, for me, always makes uncomfortable reading – Dillon was a fighter not dissimilar to Klaus with the caveat that he seems to have had a better defence. That Dillon may have been beaten by a fighter of a similar type, for all that it was an excellent one, is a limiting factor upon his all-time ranking, as is his inability to beat either Greb or Gibbons despite his being afforded multiple opportunities.
#18 – MICKEY WALKER (94-19-4)
Mickey Walker is one of the greatest fighters to have ever lived. Pound-for-pound, I rank him above Willie Pep, Barney Ross and Archie Moore. But his greatness lies not in his achievement at middleweight nor at any single poundage but rather his fearless swagger through so many weights; from welterweight all the way to heavyweight, his contribution to every single one of them was meaningful. His contribution at middleweight, too, was meaningful – just not as meaningful as has been painted by generations of boxing history buffs.
Two things jolt Walker up short of the top ten for me. The first is that he was so unbound by the divisional rules that defined other fighters that he never really knuckled down to a dominating middleweight run. He made his first impressions upon the division while in possession of the welterweight title, and welterweight was where his heart apparently lay. Later, when in possession of the middleweight title, he spent an inordinate amount of time battling light-heavyweights, and later, heavyweights.
So superb was Walker that this did not prevent him from cobbling together one of the longest title reigns in middleweight history; nor was he beaten but rather vacated the title. Tempering this is the fact that he only defended his title against three different men and that none of them were the very top contenders of his era, men such as Len Harvey, Dave Shade, Rene DeVos and, most of all, the man who was unquestionably his number one contender immediately after his victory for the title, Tiger Flowers.
As discussed above, Walker won the title in what was almost certainly one of the era's most grotesque robberies; following that, for one reason and another, he failed to meet his top contenders and he didn't defend his middleweight title nearly often enough to justify the many months he held it.
He was also thrashed to the point of embarrassment by Harry Greb.
Nevertheless, he was a lethal swarmer who dispatched a hatful of good contenders and in Ace Hudkins, against whom he showed good variety in his style, a superb one. Walker shouldn't appear in the top ten at the weight, not when achievement at that weight is the defining factor, but it is hard to imagine a top twenty without him.
#17 TEDDY YAROSZ (106-18-3)
Teddy Yarosz, one of the very few men on this list to assemble one-hundred or more victories, does not come across as hugely impressive on film relative to his status; a superb and sudden left hand and good feet seem to be the makings of his split decision victory over belt-holder Vince Dundee in September of 1934 but perhaps isn't quite enough to explain all those victories, including several over great fighters. Then you notice, perhaps, that he is still boxing on his toes after fifteen fast, rough rounds against a pressure fighter who brought a savage body-attack to bear against him. Then he looks a little more than impressive. He had a superb engine and it kept him working across three different decades and for the most part in the middleweight division.
Turning professional in 1929, he defeated every single fighter he met between that date and 1937, avenging both middleweight losses to Young Terry and Babe Risko. Risko actually defeated Yarosz twice, but in their first contest Yarosz fractured his kneecap in the very first round, lasting until the seventh when he fell trying to put his weight on it and was pulled by his corner. Bizarrely, he re-injured the same knee in the fourth round of a rematch eight months later and lost that fight in fifteen rounds; after an operation to repair the knee a healthy Yarosz out-pointed Risko over ten close rounds.
Then Yarosz ran into a youthful Billy Conn.
Their first fight, a bad tempered affair fought over twelve in the summer of 1937, was close but despite the fact that it was fought in Conn's Pittsburgh back yard, an hour of protest followed the decision with "chair flying through the air" as a vocal and seeming majority howled their discontent at the decision in Conn's favour. The rematch, fought over fifteen just months later, seemed Yarosz's fight to lose as he dominated the first twelve rounds, bamboozling Conn completely by some sources before that engine, so reliable for so many years, seemed to abandon him and he spent the final three rounds being punched around the ring by a rampant Conn. Conn's biographer, Andrew O'Toole wrote that "by every manner of scoring, Yarosz easily won the fight", but the decision went to Conn.
Yarosz eventually extracted revenge on Conn up at light-heavyweight but the work he did even before these losses would have been enough to get him into the top fifty, Solly Krieger, Jimmy Smith and, most especially, Ken Overlin the highlights of his excellent resume pre-Conn. Post-Conn and post-knee operation, he had definitely slipped but was still able to add a second win over Overlin, not to mention a victory over a middleweight Archie Moore.
With no footage available of Teddy's fights with Billy, overturning the result in even the second fight seems rather rash, but it was probably that knee injury rather than that undeserved loss or pair of losses that prevents him climbing higher here.
#16 – FRED APOSTOLI (61-10-1)
What cements Fred Apostoli to the top twenty is his January 1938 victory over Freddie Steele. Steele's run in at middleweight was not auspicious, his status as a scalp severely reduced by a broken breastbone that would leave him a diminished fighter. Apostoli's victory over Steel e remains significant, however, a nine round brutalisation over a man who was at that time completely unbeaten at the weight. Indeed, he had only lost two fights in a hundred, both at welterweight, both avenged, his paper record standing at 120-2-11 at bell. The relatively green Apostoli was just 27-2, but he beat Steele to the punch from the first, out-landing him from the outside with straighter, quicker punches, beating him heartily when they came together ring-centre. His victory was clouded somewhat by the accidental low blow he landed in the seventh which preceded a titanic beating in the eighth, with Apostoli landing around fifty power-punches to the mangled Steele's head.
But Apostoli's resume is so deep that it is far from defined by this single excellent win. Fighting in an era in which the title was hopelessly fractured behind the abdication of Mickey Walker, Apostoli had succeeded in defeating America's number one strapholder – but in a non-title fight. Deepening this irony was the fact that he had also thrashed the champion as recognised by Europe and Ring Magazine in similar circumstances, having beaten Marcel Thil by TKO stoppage via a hideous cut that impeded the Frenchman badly. Apostoli had defeated the holders of both shards of the title but held no gold.
Babe Risko, Solly Krieger, Georgie Abrams and Young Corbett III were among the other titlists he defeated in his career, with only this last throwing up a belt. Apostoli lost this belt in his first defence versus Ceferino Garcia, one of several fights he lost that one might feel he perhaps should not have.
A higher ranking can be justified but his lack of championship credentials makes me more comfortable with this one.
#15 – JACK DEMPSEY (52-4-11)
Jack Dempsey, the Nonpareil, was the greatest pound-for-pound fighter of his day. That day stretched from the third of September 1883, the date of his pro debut, to the fourteenth of January 1891, the day of the terrible beating administered to him by Bob Fitzsimmons. Between these dates he was almost invulnerable, a mix of superb generalship and much admired skill combining with near-limitless stamina and a superb defence to see him all-but unbeaten between his debut and 1889. The two blips were a four round "loss" to the 180lb Billy Baker who was rendered the victor only by his ability to go the four round distance with the middleweight legend, as agreed by the fight contract. Dempsey's only true defeat during this core run was to former victim George LaBlanche.
Their first meeting was regarded as the greatest middleweight battle on record by more than one newspaper reporting from the site of the fight, the New York-Connecticut border where the two made war at seven in the morning with just forty big-spending spectators in attendance, in keeping with the shadowy legality boxing enjoyed in the period. LaBlanche hunted the body and throat; Dempsey gave ground and retreated into his boxing, which soon drew blood from his aggressive foe. LaBlanche was literally spitting teeth before the fight was even old and by the twelfth Dempsey was hitting him almost at will with the most celebrated left-hand of the era. Repeatedly, heavyweight king James J Corbett is named "the grandfather of boxing" but if such a title can ever really be laid at one man's door, that man is Dempsey. LaBlanche refused to quit but when he fell helplessly into his opponent's arms in the thirteenth, the fight was called.
The rematch between the two was fought just over two years later and once again it was a fight to the finish – it was also one of the most peculiar fights in the history of the weight division and one that remains something of a mystery to me even today. The pace was slower and this led to an elongation of the battle. By the twentieth, Dempsey was taking control with vigorous counter-punching but he couldn't put his man away. "By far the fresher of the two" in the thirty-second round, Dempsey put the pressure on but suddenly was face down on the canvas "blood spurting out onto the floor" of the ring. Accounts of the damaging punch vary, some going so far as claiming that LaBlanche shut his eyes and swung wildly back and forth with his right-hand, landing but out of sheer luck. Others just describe a sudden punch. The more dramatic accounts, as always, are the ones that have generally held and history has robbed LaBlanche of the victory to some degree, perhaps unfairly. A knockout, is, after all, a knockout and is treated as such for the purposes of this list.
Although a detailed look into the accountancy of the fight can't produce a definitive statement as regards the finish, what it does do is help uncover the high regard LaBlanche, "The Marine", was held in. This is true of many Dempsey opponents, whose anaemic paper records as they are reported today are more a matter of their incompleteness than the standing of the fighter in question. Billy McCarthy, who Dempsey disposed of in twenty-eight rounds in 1890, was viewed as strong, fearless and experienced, a real threat to the title. Nor can the extremity of the conditions Dempsey fought in be exaggerated. In 1887 he matched the savage John Reagan in a finish fight and was cut literally "to the bone" of his left leg by his opponent's spiked shoes. Dempsey's corner claimed that not only was the foul so bad that their man couldn't continue but that furthermore it had been deliberate. The referee ruled against him and the fight, incredibly, continued. When the ring, pitched on the shore of Long Island, New York, began to flood they simply moved it and continued the fight. At the end of an absurd forty-five rounds of combat, Dempsey finally stopped his game foe.
The Nonpareil was made of bricks.
#14 – BOB FITZSIMMONS
Bricks or no, Jack Dempsey's placement in the top twenty is forever anchored by Bob Fitzsimmons. "Fitz" is most famous as a heavyweight but he first came by honours at middleweight, out-fighting and out-generalling a faded and possibly unwell Dempsey completely and utterly over thirteen one-sided rounds in January of 1891. Fitzsimmons never defended his title – a four round 1893 KO of Jim Hall was billed as a middleweight title fight but Hall weighed 168lbs – but in his run to the title he accrued some significant scalps and in scintillating and dominant fashion.
Immediately prior to his title-tilt was Arthur Upham, destroyed in five one-sided rounds (not the nine reported on Boxrec), finally dispatched after being driven repeatedly to the canvas with an assortment of punches, then taken out with a right-hand so devastating that it rendered Upham cold. Fitzsimmons actually caught his newly unconscious opponent and eased him to the canvas.
Prior to that, Fitz had obliterated the admired Billy McCarthy, in nine. McCarthy used trickery and shifts to gain the inside where he liked to work but against Fitzsimmons he was all at sea. Fitzsimmons had an unparalleled control of range that made McCarthy all but ineffective and as he would with Upham, Fitz spared McCarthy the crash, not just the canvas but through the ropes and to the floor, hauling him back to safety.
The Australian fight scene that bore him offered a little more competition pre-prime in the form of Jim Hall, who took the losing end of a split series 3-2-0-1 with the Cornishman in controversial circumstances.
What strikes about Bob's time at middleweight is its dominance. Once he hit his stride, nobody really tested him at all.
#13 – DICK TIGER (60-19-3)
I suspect that the fighter capable of attacking Dick Tiger during his savage prime and defeating him has yet to be born. I don't think that Walker could do it, I don't think that Dillon could do it and I don't think that Flowers could do it; I don't think that Bob Fitzsimmons or Jake LaMotta could do it and I don't think anyone in the top ten could do it. In a fire-fight, he could beat any fighter of the poundage, alive or dead.
Tiger proved this with a string of wins over some of the most savage brawlers in middleweight history. Florentino Fernandez, the lethal Cuban hooker, tried his luck with a pounding pressure style in 1962. Fernandez was coming off a narrow decision loss against Gene Fullmer and had had the monstrous Fullmer in serious trouble in the late rounds. You can see Dick Tiger beat the crap out of a man with forty-three knockouts in fifty victories on YouTube. Not that this was the record timing for the defeat of Fernandez; the terrifying Ruben Carter had managed to stop him in a round. A round was perhaps what Carter managed to win when he tried to bulldoze Tiger in May of 1965. Tiger hooked him viciously and repeatedly to the canvas, was so destructive in fact that Carter suffered the rare humiliation of mounting a retreat. It is said that Carter had to move house because Sonny Liston boxed at his local gym and he found it impossible to back down from sparring sessions with the world's most deadly heavyweight – but he went on the run when Tiger got after him.
Most of all he tormented the slate-faced Gene Fullmer. Fullmer and Tiger met three times and at no time did Fullmer best him. Tiger, in fact, had so little difficulty mastering Fullmer physically that he once threw the monumentally strong middleweight champion directly to the floor when Fullmer made the mistake of trying to test the Biafran bull for strength. Needless to say he became the latest in a long line to change tactics.
But Tiger had a certain vulnerability to boxing movers and this leaves him inconsistent; Joey Archer boxed his way to an unpopular decision over him in 1964 – Joey Giardello went 2-2 with Tiger by boxing him and as described in Part Three and Emile Griffith grabbed the title from him by mixing strategies accordingly. Overall though, Tiger is arguably overqualified for the #13 spot. He is 5-3-1 against men on this list (at middleweight), 3-2-1 in middleweight title fights and was the two-time champion of the world.
#12 – JAKE LAMOTTA (83-19-4)
Jake LaMotta, the Bronx Bull, is the first man we encounter who has, at some point, ranked among the top ten in an earlier draft on this list. We have been knee deep in true greatness for some time now, but LaMotta represents a new height; he is a gatekeeper, at the very least, for the very greatest of the great middleweights.
"Jake never stopped coming, never stopped throwing punches and never stopped talking," offered Sugar Ray Robinson, who defeated him 5-1 in perhaps the most celebrated middleweight series in boxing history. "You hit the guy with everything and he would just act like you were crazy."
It's as succinct and complete a description of LaMotta as a man and a fighter as you are likely to read. The Italian-American was a monster of durability, stopped just once in a long middleweight career by Robinson, who was in absolute top gear in forcing the referee's intervention in the thirteenth round of their masterpiece from 1951, their sixth and final fight now known as "The Saint Valentine's Day Massacre." This aside, LaMotta surged inexorably forwards, the ultimate middleweight tank, not devoid of skill (his jab is his best punch), but his real strength lay in the hellish pressure he brought to bear upon a generation of middleweights, most of whom folded to him in one way or another. Key among them are Robinson, Holman Williams, Robert Villemain, Marcel Cerdan and Laurent Dauthuille.
What kept him that bare smidge from the top ten are the asterisks that are scattered among those key results. Holman Williams was still dangerous when LaMotta edged him in 1946 but was unquestionably slipping and although probably sound, the decision was booed by some sections of the crowd. His determination to meet Williams and the other inhabitants of the Murderer's Row marked him out as special but rarely went according to plan; he was soundly beaten by Lloyd Marshall and probably very fortunate to take a decision versus a green Bert Lytell.
Robert Villemain, a superb contender but certainly not a fighter under consideration for this list, split a pair with LaMotta and Jake's winning effort seems to have been anything but with ringsiders almost unanimous in seeing Villemain as having been robbed. Villemain's fellow Frenchman Laurent Dauthuile also went 1-1 with LaMotta, meeting first him over ten in 1949 in a thrilling fight that saw both cut and Dauthuile triumph on the cards. He came within seconds of taking the title in their 1950 rematch, ahead on points when LaMotta staged the most incredible rally in the history of the division to score a fifteenth round knockout and protect his championship.
Cerdan was the man LaMotta took the title from and he is fully credited for that thrilling victory – but it should be noted that Cerdan was injured in the course of the fight and certainly entitled to the rematch that fate interceded to prevent.
Nevertheless, LaMotta butchered numerous contenders in an action style. Had he a punch to match his chin, he would likely inhabit a spot in the top five.
#11 – FREDDIE STEELE (123-5-11)
Freddie Steele, possibly the most underrated middleweight ever to draw breath, moved up to the division in 1934 and spent the next three years and slightly less than fifty contests undefeated. Consider in the light of that fact the media cacophony that has accompanied Floyd Mayweather's similar undefeated streak.
Not as storied as Mayweather in term of titles (he held a strap but never the lineal crown), nor is it likely that Steele defeated competition as excellent as Mayweather but he certainly did severe damage to the middleweight division from his Washington stronghold. Of his early middleweight displays (Steele had already done damage down at welterweight in his youth), his destruction of the creaking Vince Dundee is probably the most impressive. Feinting Dundee out of position, he was brutal in his aggressive rushing of the older fighter and very nearly destroyed him in the first with a flashing left hook that left Dundee sagging on the ropes; he barely beat the count and perhaps should not have bothered as Steele proceeded to batter him around the ring for three rounds until he was quite rightly rescued from his own diamond-cut determination.
Steele was a little over-exuberant once he had Dundee hurt and this caused him to miss often, rather compromising his excellent power, wonderful boxing and superb footwork (watch him repeatedly spin a bewildered Dundee off the ropes) but by 1936 he was in possession of a belt and had evolved into a much more deadly beast. Matching top fifty all-time light-heavyweight Gus Lesnevich he again he dropped his man with a pulverising left-hook in the first, but this time he did not forget his boxing as he closed and Lesnevich was brutalised, horrifically, pulled before the end of the second.
Fred Apostoli, Solly Kreiger, Ken Overline and Babe Risko were among the other top men to fall to him and while readily available film is limited, he looks, to me, as good in the ring as just about any middleweight that ever boxed.
So why no higher? After all, when he finally began to lose it was only after having his breastbone broken, past-prime, against top-drawer opposition. Well, to my eye, Steele, also not unlike Mayweather, was often a little lucky in the timing of his fights with some of the big names he dispatched. Apostoli was a raw-green 6-0 when Steele defeated him; Solly Krieger was highly ranked at the time of their meeting but had just been beaten by the three-fight losing streak Glen Lee; Babe Risko was 3-3 in his last six; even Lesnevich was a number of years from his best wins. Ken Overlin may be his best victory, but even his form was a little patchy going in.
Steele has an argument for the top ten but it doesn't quite find purchase here. He heralds monsters.
What's Your Favorite Boxing Match? Rigby-Ayers Tops My List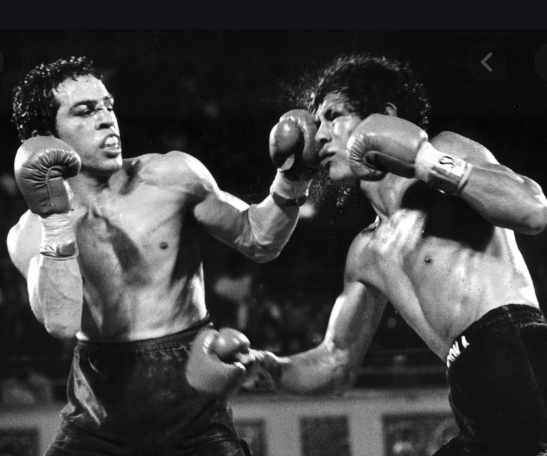 Many count Castillo vs. Corrales (2005) as their favorite. Fans of an earlier generation were partial to Graziano vs. Zale (1947), Pep vs. Saddler (1949), DeMarco vs. Basilio (1955), and Durelle vs. Moore (1958). The "War" between Hagler and Hearns (1985) rightfully tops many lists. When Hearns came out fast at the opening bell only to be met by a bald-headed monster, it was spine-tingling electricity at its best; it was anticipative mayhem.
Jorge Castro–John David Jackson (1994) was high drama. Morales-Barrera (2000) and Vazquez-Marquez (2008) showcased Mexican fighters who combined technique with a brawler's proclivity and that amounted to an atomic cocktail. Mancini vs. Frias was short but furious.
Bobby Chacon's 1982 battle with Rafael Limon, the most compelling and memorable of their four fights, was a classic and Chacon's battle the next year with Cornelius Boza-Edwards was legendary. The first Gatti vs. Ward is at the top end of many memory banks and, of course, Ali's bouts with Frazier and with Foreman are up there along with the frenzy of Pryor vs. Arguello (1982).
Lyle and Foreman exchanged bombs and knockdowns in 1976. Then in 1992, Michael Moorer and Bert Cooper did the same. These two brawls could easily be someone's favorite. However, the Nardico-Norkus eight knockdown Pier Six in 1954 was quintessentially old school and it is on many leaderboards. Under the radar Muriqi vs. Ahmad (2002) was new school but could be any school for its back-and-forth mayhem.
The Tommy Morrison vs. Joe Hipp slugfest in Reno in 1992 was "bone crunching." Morrison's jaw and both of his hands were broken, but Joe lost via a 9th round comeback stoppage by the "Duke." Not to be outdone, Hipp suffered a complete shattering of his cheekbones.
Bruce Curry and Monroe Brooks put on their own version of "To Live and Die in LA" in 1978 at the Olympic Auditorium. For those who witnessed the fifth round of the incredible Somsak Sithchatchawal vs. Mahyar "Little Tyson" Monshipour savagery in 2006, Brooks-Curry was like that for almost nine full rounds. Neither man died in L.A.; they both lived on, but in different ways.
Thus, it seems that every serious fan, aficionado, or writer has that One favorite fight, the one that is indelible and is locked into the memory like concrete. Here are several on my list:
Lee Roy "Solid Gold" Murphy vs. Chisanda Mutti (1985)
One of the most unique happenings in a boxing match occurred in Monte Carlo in 1985 when Chicagoan Lee Roy "Solid Gold" Murphy (the IBF cruiserweight titleholder) and rugged Zambian Chisanda Mutti simultaneously scored brutal knockdowns in the waning moments of the fight. A badly hurt Murphy barely beat referee Larry Hazzard's count while Mutti remained down and was counted out. The crowd was up and roaring in disbelief. Mutti had to be helped from the ring.
This was no Rocky movie; this was real and unforgettable and it came after an 11th round that had to be seen to be believed. In fact, the entire fight involved seesaw exchanges that were of the career-ending type.
Carl Thompson vs. Ezra Sellers (2001)
"Thompson looks to be hurt by every shot he takes, but then again so does Sellers."—Spencer Oliver
High up on my list is Carl "The Cat" Thompson vs. the late Ezra Sellers, a classic match in 2001 (with the somewhat recalcitrant but prime Steve Smoger refereeing) that involved at least six official knockdowns; Thompson hit the deck four times, Sellers twice. This was no boxing match but rather a no-holds-barred fight between two very exciting punchers.
Going into the third round, both men had been staggered and dropped hard; both were on the verge of being put to sleep. Finally, Sellers became the Sandman when he KOd The Cat in the fourth round with a crunching counter right hook, ending a winning streak that started after Thompson lost to Johnny Nelson in 1999. Thompson had been knocked down many times, but he always got up. This time he was separated from his senses and sent to Feline Dreamland. He finally rose from the canvas to the applause of the stunned and worried crowd.
My Number One: Michael Ayers vs. Wayne Rigby (July 1, 2000)
"Squinting at features even more battered than his own, Michael Ayers could tell from the look of resignation in Wayne Rigby's eyes that his opponent was finished. The fire which raged fiercely for 10 rounds had been doused. Then, with Rigby helpless and American referee Arthur Mercante Jr. hesitating, came a moment unique in boxing." — Mike Lewis, The Telegraph
…a credit to the sport f—– nearly brought me to tears i would've emptied my pockets and thrown it in the ring. — poster named Tony Stephenson
It was a shining example of the old fight game at its noble best. — Mike Casey
This bout, which occurred at the Bowler's Arena in Manchester, UK, had all the ingredients for a classic Brit dust-up and it didn't disappoint. And like Mutti-Murphy, it also involved unique happenings. The participants were late-substitute Wayne Rigby (17-5) from Manchester and Michael "Shaka" Ayers (28-3-1) from London. "Shaka" was the IBO lightweight titleholder.
On paper, Ayers, a stylist, looked to be the strong favorite. In fact, the accomplished Ayers had stopped the highly rated Colin Dunn in 1996. But the Mancunian challenger Rigby came to fight.
In the early going Rigby started fast showing surprisingly fast hand speed and a punishing right uppercut that he landed repeatedly. Things heated up in the third round as both men exchanged bruising shots, but Rigby was dictating the action to this point.
In the 4th round, Ayers fought back using a variety of punches behind a good jab and tightened things up. Then, in the 6th, "Shaka" put the lad from Manchester down with a beautiful straight right, but he failed to close matters.
Rigby came storming back in the 7th as both men engaged in mutual savagery, but Ayers managed to get in two crunching blows just before the bell that probably won the round for him. Rigby was fortunate the bell rang.
Again, showing great recuperative powers in the 8th round, Rigby drilled Shaka with every punch in the book and finally landed two hammering left hooks that sent the Londoner to the canvas like he had been hit with a Bobby's sap. Somehow, someway, the tough champion, who was in danger of being stopped for the first time in his long career, got up and signaled to Rigby at the bell that he had indeed been rocked. Mutual respect and uncommon sportsmanship was now in play. What else was in play was that Ayers was at risk of losing to a man, albeit a former British champion, who had taken the fight on short notice.
Ayers also showed his ability to recuperate as he came out fast in the 9th, but the round was Rigby's as he forced the action with straight rights, hooks and uppercuts to the rousing approval of his hometown fans. However, he expended valuable energy in the process. Both men continued to engage in malefic violence. Ayer's mouth was bleeding and Rigby's eyes were badly bruised.
The first half of the tenth round was even as both combatants continued to engage in what had become a closet classic. Ayers then began to use effective stinging right crosses and right leads. He took control with 1:26 left and accelerated his assault until the gallant Rigby found himself with an empty tank.
Then it Happened!
With only 29 seconds left, Ayers signaled to Mercante that the fight should be stopped, but for some inexplicable reason Mercante was not responsive. Ayers then pummeled his helpless and badly bloodied opponent until both men signaled that enough was enough, touched gloves, and headed back to their corners. This occurred with just 14 seconds left.
It was a rare moment of poignancy that made those who witnessed it feel chills run down their spines.
Mercante finally put his arms around Rigby to officially halt the fight, but the two noble warriors had already taken away that important responsibility from him. In fact, Mercante's potentially dangerous hesitation could well have resulted in Rigby taking career-altering punishment.
As Mike Lewis writes, "Dropping their hands, Ayers and Rigby decided there and then that this memorable bruising battle was over. They touched gloves, nodded at one another and headed back to their respective corners. [It was] an extraordinary finish to an extraordinary contest. Hardened Manchester ringsiders had never seen anything like it.
"Barry Hearn, my manager, said it was eerie," recalled the then 36-year-old Londoner Ayers of his remarkable victory which went into the books as a TKO. "It was almost as though Wayne and myself had communicated through telepathy. Somehow he got it across to me that he'd taken enough and I stopped."
But the very best quote came from Jerry Storey, Ayers' Irish trainer, when he said, "Those two guys showed boxing still had a soul."
Like most, I keep my own list of favorite fights. This one is at the top.
What's yours?
Ted Sares can be reached at tedsares@roadrunner.com
To comment on this story in The Fight Forum CLICK HERE
The Case for Marlon Starling: Why "Moochie" Belongs in Canastota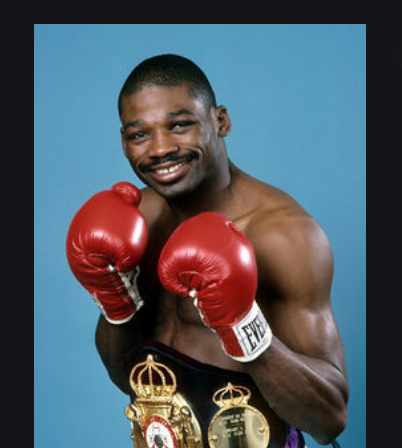 The Case for Marlon Starling: Why "Moochie" Belongs in Canastota
A TSS CLASSIC — It's hard for the typical fight fan to understand exactly what the current criteria are for induction into the International Boxing Hall of Fame. Boxing, unlike baseball or professional football, does not rely on a cold and calculated interpretation of statistics to determine eligibility and induction. It's much more complicated than that. Or far more simple, depending on how you look at it. In our sport, the observer has real power. Greatness is in the eye of the individual beholder. What he or she sees, thinks, and does — matters.
Don't believe me? Consider any split or majority decision.
According to their website, the mission of the IBHOF (located in upstate Canastota, New York since 1989) is, among other things, to "chronicle the achievements of those who excelled" in boxing. A closer look at the site reveals more about their procedures: "Members of the Boxing Writers Association of America and an international panel of boxing historians cast votes. Voters from Japan, England, Canada, Mexico, South Africa, Germany, Puerto Rico and the United States are among those who participate in the election process."
I've been to the IBHOF many times and the Brophys, Director Ed and historian nephew Jeff, do a great job along with their loyal President Don Ackerman. In recent years, however, the Hall, and some of its young new voters in particular, have come under fire for their selection of some less than unanimous choices such as Arturo Gatti, "Boom Boom" Mancini, and Riddick Bowe. Critics and dissenters point to their losses and other perceived shortcomings while those who voted for them must surely have had their focus on the achievements and fame of those they ultimately helped to enshrine.
Personally, I'd have voted for two of three but that's just me.
Enter Marlon "Magic Man" Starling, the former undisputed welterweight champion of the world from Hartford, Connecticut. Starling retired from boxing in 1990, a year after the establishment of boxing's first true hall of fame. In those twenty-five plus years, Starling's name has yet to appear on the ballot for IBHOF voters to either vote for or not. Before discussing Starling's qualifications, let me make one thing clear about the balloting process. It's a closed one. What that means is that a small group of IBHOF insiders figuratively pick names from a hat and then put those choices on the official ballot for the public consideration of their various international voters. Arturo Gatti, for example, could not have been voted for and voted in had his name not been selected by this panel in the first place. The identity and decision making process of this internal group remains a mystery to most outsiders.
They hold the 24K gold key to induction.
Why then would they want to put Starling's name on the ballot? Well, for starters, theirs is a hall of fame, not a hall of feints. Starling was actually a master of both. When Starling plied his craft in the competitive cauldron of the 1980s, he frequently appeared on network television in primetime. It was there that mainstream fight fans got to know "Moochie" and his "Starling Stomp" signature move. In televised battles against Donald "Cobra" Curry, Jose "The Threat" Baret, and Johnny "Bump City" Bumphus among so many others, Starling made an unforgettable impression on a generation of fans who still remember him today and must wonder why he's not in the hall if lesser skilled pugilists are. The IBHOF's inclusion of Gatti could be seen just as controversially as the exclusion of Starling.
Compiling a career record of 45-6-1 (27), Starling made his pro debut in 1979 after an inauspicious amateur career where he lost in Lowell, Mass to Robbie Sims of all people. As a professional prizefighter inspired by the late great Muhammad Ali, Starling had a defensive peek-a-boo style that made him very difficult to hit, let alone beat. Not unlike Ali, Starling also possessed the gift of gab.
The young welterweight ran his record to 25-0 before his first loss, a twelve round split decision to Donald Curry in 1982. To this day, Starling disputes that subjective defeat just as he disputes his lack of inclusion in the hall of fame where he is regularly a guest of honor during annual induction weekends. "The Hall of Fame is special. I think Marlon Starling does belong in there," says Starling about Starling. Even more ironically, "Cobra" Curry is also still waiting for a call from the hall that might never come. Curry's qualifications include having been the single best pound-for-pound boxer on the planet for a short period of time, but that's a debate for another day. (Editor's Note: Since this story was written, Curry received the call, entering the Canastota shrine with the class of 2019.)
From 1983 to 1986, Starling stayed busy in search of a big money superfight against the likes of Sugar Ray Leonard or Tommy Hearns. Neither match-up was meant to be for "Moochie" who had to settle for televised bouts against contenders Kevin Howard, Floyd Mayweather Sr., and Simon Brown, all of whom Starling defeated by decision. "I have the respect of the Big Four. That's what matters to me," says Starling of Leonard, Hearns, Marvelous Marvin Hagler, and Roberto Duran. "Whenever I see those guys, I get their respect."
A February 1984 rematch against a prime Donald Curry ended in the disappointment of another decision loss for Starling. It was in 1987 however that Starling began to make the most of the opportunities coming his way. A televised shot at the WBA welterweight championship against legendary amateur Mark Breland was all that stood between Starling and the world welterweight title. Following a virtuoso performance from Starling that highlighted the vast difference between a seasoned pro and a professionally inexperienced amateur, Breland collapsed in the eleventh round and just like that Starling was champion of the "whole wide world" as he proudly told Alex Wallau on ABC after the win.
In actuality, Starling was not yet the man who beat the man because of somebody out there named Lloyd Honeyghan. It was Honeyghan who upset Donald Curry for the world welterweight championship in 1986 and before Starling could move to unify or win universal recognition by beating Honeyghan, he'd have to go through the politics of a rematch "draw" with Breland (one judge scored the fight for Starling as did most fans and media) and a strange (again televised) knockout loss-turned-no contest (NC) against Tomas Molinares in 1988. Starling was knocked absolutely senseless from a punch that clearly landed after the bell to end the fifth round. Though it was later ruled a no contest and the result nullified, Starling lost his WBA championship and his momentum. Worse, he was made to look like a fool by HBO's Larry Merchant during the unforgettably uncomfortable post-fight interview where Starling claimed that not only wasn't he knocked out, he was never even knocked down.
It looked like the end was near for Marlon Starling.
But like a Phoenix rising from the ashes, Starling's best days were still ahead of him. Less than a year after the Molinares debacle, Starling received a shot at Lloyd Honeyghan.  Because Honeyghan had so thoroughly thrashed Curry to win the WBC welterweight title, few observers expected "Moochie" to emerge victorious, particularly after his brutal "knockout" by Molinares. Boxing the fight of his life, Starling totally dominated and embarrassed Honeyghan, stopping the puffy "Ragamuffin Man" in nine rounds to lay claim to the undisputed world welterweight championship. By fighting and defeating the very best in the world, Starling had achieved his career goal of becoming the best welterweight in the world, the true welterweight champion of the "whole wide world."
After reaching his professional peak with the thumping of Honeyghan, Starling defended the championship once before an ill-fated, economically driven, move to middleweight where he came up short against defending 160-pound world champion Michael Nunn, losing by majority decision. One judge scored it a perfectly even draw, 114-114 while two others had Nunn winning by wide scores.
In his final bout, Starling returned to welterweight where he dropped the 147-pound world title to Maurice Blocker by a majority decision before retiring in 1990, never to return, forever young in the eyes of those who saw him box under the bright lights of commercial network exposure. Again, another judge saw it all even in what was a very close fight in the ring and on the final scorecards.
So, does Marlon Starling belong in the International Boxing Hall of Fame? I'd say he does. I asked Starling himself and he answered me with a question. "How can Riddick Bowe be in the Hall of Fame if Marlon Starling isn't?" he said in his uniquely rhetorical third-person fashion. Still, that's not the path to Canastota, even if by all accounts Starling should at least be on the ballot by now.
You see, boxing is, like most everything else where so much money and power is involved, very political. Being outspoken, like Starling is and always has been, can hurt you in this game. Rightly or wrongly, it can prevent you from getting where you want to go. As a fight writer, I have experienced it personally and I have seen it applied to some brave souls who make their living in this, the cruelest sport.
Marlon Starling was a master defensive fighter. He won the legitimate world championship of the welterweight division, putting himself on a straight line that can trace its lineage all the way back to Sugar Ray Robinson, the best to ever lace up a pair of gloves. Starling was a TV star during the glory days of Wide World of Sports and Saturday afternoon boxing for the masses. Starling overcame strange and controversial defeats to persevere where few expected he could or would. Starling's outgoing and accessible personality endeared him to fans and it's good to see that nothing has changed.
Starling, who will turn 62 (not 61 as widely reported) on Aug. 29, 2020, is still sharp as a tack because boxing is about hitting and not getting hit. Starling still communicates with his many fans and makes himself available at boxing events for them to meet and greet him. In the end, Starling made his mark of excellence on the sport he chose to compete in and he did so in a way that made an indelible impression on all those who saw him fight.
Hope to see you in Canastota someday, Champ.
This is a slightly modified version of a story that ran on these pages on Aug. 29, 2016. Jeffrey Freeman covers boxing in New England for The Sweet Science.
Check out more boxing news on video at The Boxing Channel 
To comment on this story in The Fight Forum CLICK HERE
The KIMBALL CHRONICLES: Bidding Adieu to John Ruiz, The Quiet Man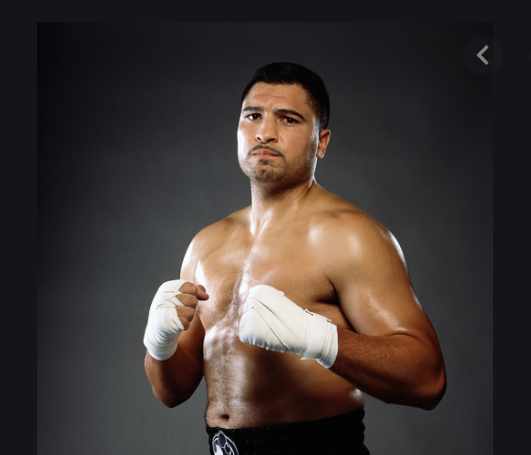 A TSS CLASSIC: I wasn't even in Atlantic City on the night of March 15, 1996. Mike Tyson was fighting Frank Bruno in Las Vegas the following evening, and Don King had dressed up the undercard with four other world title fights (plus Christy Martin-Dierdre Gogarty), so even though I worked for a Boston newspaper and Johnny Ruiz, who lived across the river in Chelsea, was one of ours, there was never any question in my mind where I should be that weekend.
But a bunch of us did get together to watch Friday night's HBO show, a unique event the network's then-vice president Lou DiBella had cooked up called "Night of the Young Heavyweights. Not many of the 16 guys who fought that night were especially well known then, though several of them would be later. There were heavyweights from six different countries, and while six of these unknowns would eventually fight for world titles, only two would actually win one – and they both lost that night. Shannon Briggs got stretched in three rounds by Darroll Wilson, and Ruiz was counted out by Tony Perez exactly nineteen seconds into his fight against David Tua.
It was about as devastating a one-punch knockout as you'll ever see. Nobody, or at least nobody in Boston, was exactly gloating about it, but the long-range implications were obvious. Even though Ruiz and his manager Norman Stone were saying "he just got caught; it could have happened to anybody, anyone who'd spent much time around boxing could have told you that a knockout like this one usually turns out to be the first of many."
As an amateur Ruiz had been the best light-heavyweight in New England, but never quite made it to the top in national competition. In the 1992 USA Boxing Championships he lost to Montell Griffin. In the Olympic Trials in Worcester that year he lost to Jeremy Williams. You wouldn't term either loss a disgrace – those two met in the final of the Trials, which Williams won, but then Griffin came back to beat him twice in the Box-off and earned the trip to Barcelona – but it did sort of define Ruiz' place in the amateur pecking order.
As a pro Ruiz had already lost twice. Both were split decisions (to the late Sergei Kobozev in '92 and to Dannell Nicholson a year later) and controversial enough that Stone could scream "We wuz robbed!" on both occasions, but now they, coupled with the Tua result, appeared to have defined his place in the heavyweight picture as well.
* * *
Three months later at the Roxy in Boston, Ruiz TKO'd Doug Davis in six. Davis was 7-17-1 going into that one and lost 16 of the 17 fights he had afterward. Davis was a career Opponent from Allentown, Pa., a little guy built like a fireplug who lost to nearly every mid-level heavyweight of his era, so the only real significance to this one was that back then he usually tried very hard to finish on his feet so that he'd be available the next time the phone rang.
To watch Stoney's reaction, you'd have thought Ruiz had just knocked out Lennox Lewis at the Roxy.
As soon as the main event was over, I'd glanced at my watch and realized there was an edition I could still make if I filed my story in the next 20 minutes. I was already pounding away at my laptop before the fighters cleared the ring.
Next thing I knew, a red-faced Norman Stone was directly above me, bent over and shouting through the ropes, which was about as close as he could come to getting in my face without falling out of the ring.
The invective consisted for the most part of a stream of disconnected expletives, but from the few decipherable words in between I gathered that he hadn't much enjoyed my interpretation of what the Tua loss might portend for Ruiz' future.
Since I was on deadline, I just ignored him and kept writing. Trainer Gabe LaMarca and Tony Cardinale, Ruiz' lawyer, finally dragged him away.
Seated next to me was a young boxing writer named Michael Woods, now the editor of The Sweet Science.
"What, asked Woodsy, "was that all about?
"Nothing, I shrugged without looking up. "He's just a f—— psychopath, is all.
I finished my story and filed it, and then raced to Ruiz' dressing room. Stone was still there.
"I don't come up in the corner and interrupt you between rounds," I told him. "If you want to act like a jerk (though I don't think 'jerk' was actually the word I used), fine, but don't try and drag me into it when I'm working."
Having gotten that off my chest, I added "Now. Is there something you want to talk about?"
Actually, there wasn't. He'd just been blowing off steam. The point of the exercise had been to remind Ruiz that he was standing up for him.
But I'll have to admit two things. One was that John Ruiz had 27 fights after the Tua debacle, and he didn't get knocked out in any of them. (Even when he was stopped in what turned out to be the final bout of his career, it was Miguel Diaz' white towel and not David Haye's fists that ended it.)
The other is that if somebody had tried to tell me that night that John Ruiz would eventually fight for the heavyweight championship of the world, let alone do it dozen times, I'd have laughed in his face, so on that count maybe Stoney got the last laugh after all.
* * *
No boxer ever had a more loyal manager. Stone was a hard-drinking Vietnam veteran who eventually kicked the booze and replaced it with another obsession. He had enough faith in Ruiz' future that he twice mortgaged his house to keep the boxer's career afloat, and was so protective that he eventually convinced himself, if not Ruiz, that it was the two of them against the world.
At that point in his career Ruiz was still vaguely aligned with London-based Panix Promotions, the same people who were guiding the fortunes of Lewis. It is unclear exactly how beneficial this might have been to Ruiz, who between 1993 and 1996 flew across the ocean to knock out obscure opponents in some fairly obscure UK cards, other than giving him the opportunity to boast that he knocked out Julius Francis a good four years before Mike Tyson got paid a fortune to do the same thing.
Working with Panix' other heavyweight client was also supposed to be part of the arrangement, but Ruiz' actual time in the ring with Lewis was brief. Ask Stoney and he'll say that Lennox wanted no part of him after "Johnny kicked his ass." Ask Lewis and he'll laugh and point out that sparring with Ruiz was pretty much a waste of time anyway unless you were getting ready to fight a circus bear.
In any case, a few fights later Cardinal and Stone made what turned out to be a pivotal career move by enlisting Ruiz under Don King's banner. (Panos Eliades seemed utterly shocked that a fellow promoter would poach a fighter from under his nose. "Ruiz isn't Don's boxer, he's my boxer," exclaimed Eliades.)
If Cardinale and Stone get full marks for aligning Ruiz with King, matchmaker Bobby Goodman deserves credit for the next critical phase of Ruiz' career.
In January of 1998 Ruiz fought former IBF champion Tony Tucker in Tampa, and stopped him in 11 rounds. For his next three outings, Goodman was able to deliver opponents who each had but a single loss on their records, and, moreover, to strategically place the bouts on high-profile cards which provided national exposure to The Quiet Man.
In September 1998, on the Holyfield-Vaughn Bean card at the Georgia Dome, Ruiz fought 19-1-1 Jerry Ballard and stopped him in four.
In March of '99 on the Lewis-Holyfield I card at Madison Square Garden, he scored a fourth-round TKO over 21-1 Mario Crawley.
In June of '99, on a Showtime telecast topped by two title bouts in an out-of-the-way Massachusetts venue, Ruiz was matched against 16-1 Fernely Feliz, and scored a 7th-round TKO.
Ruiz at this point had been working his way up the ladder of contenders, and by the time Lewis beat Holyfield in their rematch that November, Ruiz was now rated No 1 and the champion's mandatory by both the WBC and WBA. Ruiz, who at that point hadn't fought in five months while he waited for the title picture to sort itself out, needed to beat an opponent with a winning record to maintain his position.
Enter Thomas "Top Dawg Williams of South Carolina (20-6). Ruiz knocked him out a minute into the second round.
Was it on the level? Hey, I was ten feet away that night in Mississippi, and I couldn't swear to it, but I can tell you this much: three months later Williams went to Denmark, where he was knocked out by Brian Nielsen, and then when Ruiz fought Holyfield at the Paris in Las Vegas in June of 2000, Williams and Richie Melito engaged in an in camera fight before the doors to the arena had even opened, with Melito scoring a first-round knockout that was the subject of whispers before it even happened.
Having cut a deal and been flipped into a cooperating witness, Williams' agent Robert Mittleman later testified under oath that he had arranged for Top Dawg to throw both the Nielsen and Melito fights.
The government had extensively prepped its witness before putting him on the stand. If the Ruiz fight had been in the bag, isn't it reasonable to suppose that Mittleman would have been asked about that, too?
In any case, when Lewis ducked the mandatory, the WBA vacated its championship and matched Ruiz and Holyfield for the title. Holyfield won a unanimous decision, but under circumstances so questionable that Cardinale successfully petitioned for a rematch.
The return bout, at the Mandalay Bay in March of '01, produced Ruiz' first championship, along with another career highlight moment. Like so many of the Quiet Man's other highlights, this one also involved Stone.
Stone had been foaming at the mouth since the fourth, when a Holyfield head-butt had ripped open a cut to Ruiz' forehead. Then, in the sixth, Holyfield felled Ruiz with what seemed to be a borderline low blow that left Ruiz rolling around on the canvas. Referee Joe Cortez called time, deducted a point from Holyfield, and gave Ruiz his allotted five minutes to recover.
No sooner had action resumed than Norman Stone, loudly enough to be heard in the cheap seats, shouted from the corner, "Hit him in the balls, Johnny!
So Johnny did. And at that moment, not only the fight and the championship, but the course John Ruiz' life would take for the next ten years were immutably altered.
The punch caught Holyfield squarely in the protective cup. Holyfield howled in agony, but didn't go down. He looked at Cortez (who had to have heard Stone's directive from the corner), but the referee simply motioned for him to keep fighting.
But Ruiz had taken the fight out of Evander Holyfield, at least on this night. The next round he crushed him with a right hand that left him teetering in place for a moment before he crashed to the floor, and once he got up, Holyfield spent the rest of the night in such desperate retreat that he may not have thrown another punch.
Inevitably, the WBA ordered a rubber match. The only people happier than Holyfield himself were Chinese promoters who had been waiting in the wings after the second fight. They seemed to be only vaguely aware, if they were at all, that Holyfield was no longer the champion, but when King announced the August fight in Beijing, they seemed to have gotten their wish after all.
This particular Ruiz highlight doesn't include Stoney, nor, for that matter, does it include the Quiet Man himself.
Despite sluggish ticket sales, the boxers were both already in China, as was King, that July. I had already secured a visa from the Chinese embassy in Dublin a few weeks earlier, and then after July's British Open at Royal Lytham driven up to Scotland for a few days of golf.
St. Andrews caddies can often astonish you with the depth of their knowledge, but I guess if a man spends a lifetime toting clubs for the movers and shakers of the world he's going to pick up a lot through sheer osmosis. And on this occasion I'd come across one who was a boxing buff as well. We'd repaired to the Dunvegan Pub for a post-round pint to continue our chat, and when the subject of Ruiz-Holyfield III came up, I told him I'd be on my way to China myself in a few days.
"Oh, I wouldn't count on that," he said ominously. I asked him why.
"Ticket sales are crap," he said. "Ruiz is going to hurt his hand tomorrow. The fight's not going to happen."
The next day I got an emergency e-mail from Don King's office announcing that John Ruiz had incurred a debilitating back injury and would be sidelined for several weeks. The Beijing fight was indefinitely "postponed."
At least the paper didn't make me fly home via Beijing.
* * *
The third bout between Ruiz and Holyfield took place at Foxwoods that December. When the judges split three ways, Ruiz kept the championship on a draw. He then beat Kirk Johnson, who got himself DQd in a fight he was well on the way to losing anyway, and then decided to cash in, agreeing to defend his title against Roy Jones for a lot more money than he could have made fighting any heavyweight on earth.
It was as clear beforehand as it is now that if Jones just kept his wits about him and fought a disciplined fight, there was no way in the world John Ruiz could have outpointed him. The only chance Ruiz had at all was a pretty slim one – that of doing something that would so enrage Jones that he took complete leave of his senses and succumbed to a war, where Ruiz would at least have a puncher's chance.
The trouble was, Ruiz' basic decency would never have allowed him to stoop to something like that. But Stone gave it his best shot.
The Jones-Ruiz fight took on such a monotony that it's difficult to even remember one round from the next, but Stone's weigh-in battle with Alton Merkerson was pretty unforgettable. Merkerson is big enough, and agile enough, to crush almost any trainer you can think of, and even in his old age I'd pick him over some heavyweights I could name. He's quiet and reflective and so imperturbable that I've never, before or since, seen him lose his temper, and it's fair to say that's not what happened that day, either. When he saw Stoney flying at him, he thought he was being attacked (albeit by a madman), and reacted in self-defense.
Stone was in fact so overmatched that even he must have expected this one to be broken up quickly. Instead, boxers, seconds, undercard fighters, and Nevada officials fled in terror for the twenty seconds or so it took for Merkerson to hit Stone at least that many times. It was a scene so ugly that even Ruiz seemed disgusted. It wasn't the end of their relationship, but it was surely the beginning of the end.
The public reaction to Jones' win was an almost unanimous outpouring of gratitude. At least, they were saying, "we'll never have to watch another John Ruiz fight." But they were wrong.
He beat Hasim Rahman in an interim title fight that was promoted to the Full Monty when Jones affirmed that he had no intention of defending it. (Referee Randy Neumann, exasperated after having had to pry Ruiz and Rahman apart all night, likened them to "two crabs in a pot.) He stopped Fres Oquendo at the Garden six years ago, and then in November of 2004 came back from two knockdowns to outpoint Andrew Golota.
The Golota fight produced yet another Ruiz moment when Neumann, wearied of the stream of abuse coming from the corner, halted the action late in the eighth round and ordered Stone ejected from the building.
Most everyone found the episode amusing, Ruiz and Cardinale did not. LaMarca had retired, and while Stone was now the chief second, he was also the only experienced cut man in the corner. Having forced the referee's hand, Stone had placed Ruiz in an the extremely vulnerable position of fighting four rounds – against Andrew Golota – without a cut man. Strike two.
Ruiz was reprieved when his 2005 loss to James Toney was changed to No Contest after Toney's positive steroid test, but he bid adieu to the title – and to Stoney, it turned out – for the last time that December, when he lost a majority decision to the 7-foot Russian Nikolai Valuev in Berlin.
Already on a short leash, Stone had openly bickered with Cardinale the week of the fight, but his performance in its immediate aftermath sealed his fate. When Valuev was presented with the championship belt after the controversial decision, he draped it over his shoulder in triumph. Stone tore out of the corner and snatched it away, initiating a fight with an enemy cornermen. With Russians and Germans pouring into the ring bent on mayhem, Stone had to be rescued by Jameel McCline, who may have saved his life, but couldn't save his job.
Four days later it was announced that Stone was retiring. Ruiz seemed bittersweet about the decision, but the two have not spoken since.
All of Ruiz' significant fights over the past four and a half years took place overseas, and while he was well compensated for all of them, they might as well have taken place in a vacuum. Few American newspapers covered them.
I didn't cover them either, but Ruiz and I did get together for a few days last fall out in Kansas, where we appeared with Victor Ortiz and Robert Rodriguez at a University boxing symposium. He'd brought along his new wife Maribel and his young son Joaquin, and the morning we were to part company we got together again for coffee and reminisced a bit more.
Neither one of us had seen Stoney, though I would hear from him, indirectly, soon enough. Newspapermen don't write their own headlines, and a few months ago the lead item in my Sunday notebook for the Herald reflected on Ruiz' upcoming title fight against David Haye in England representing this country's last best chance at regaining the championship for what could be years to come.
When somebody at the desk put a headline on it that described Ruiz as an "American Soldier, word came back that Stoney – who had, remember, been an American soldier – was ready to dig his M-16 out of mothballs to use on me, Ruiz, or both.
Few Americans watched the telecast of Ruiz' fight against Haye earlier this month, which is a pity in a way, because his performance in his final losing cause was actually an admirable one. In his retirement announcement he thanked trainers Miguel Diaz and Richie Sandoval "for teaching an old dog new tricks, and while the strategic clinch hadn't entirely disappeared from his repertoire, it was not the jab-and-grab approach that may be recalled as his legacy.
And while Haye was credited with four knockdowns in the fight, three of them came on punches to the back of the head that would have given Bernard Hopkins occasion to roll around on the floor for a while. If somebody had decked Ruiz with three rabbit punches back in the old days with Stoney in the corner, the city of Manchester might be a smoldering ruin today.
* * *
When Ruiz officially hung up his gloves on Monday he did so with a reflective grace rarely seen in a sport where almost nobody retires voluntarily.
"I've had a great career but it's time for me to turn the page and start a new chapter of my life, he said. "It's sad that my final fight didn't work out the way I wanted, but, hey, that's boxing. I'm proud of what I've accomplished with two world titles, 12 championship fights, and being the first Latino Heavyweight Champion of the World. I fought anybody who got in the ring with me and never ducked anyone. Now, I'm looking forward to spending more time with my family.
In his announcement he thanked his fans, Diaz and Sandoval, Cardinale, his brother Eddie Ruiz, and his conditioning coach. He thanked everybody, in other words, except you-know-who.
Oh, yeah, one more thing. Ruiz, who has lived in Las Vegas for the past decade, now plans to move back to Chelsea. He hopes to open a gym for inner-city kids. "With my experiences in boxing, I want to go home and open a gym where kids will have a place to go, keeping them off of the streets, so they can learn how to box and build character.
I guess the question is: is Metropolitan Boston big enough for Ruiz and Stoney?
EDITOR'S NOTE: George Kimball, who spent most of his work life with the Boston Herald, passed away on July 6, 2011 at age sixty-seven. In his later years he authored the widely acclaimed "Four Kings: Leonard, Hagler, Hearns, Duran, and the Last Great Era of Boxing" and co-edited two boxing anthologies with award-winning sports journalist turned screenwriter John Schulian. This story appeared on these pages on April 27, 2010.
Check out more boxing news on video at The Boxing Channel 
To comment on this story in The Fight Forum CLICK HERE