The Fifty Greatest Middleweights of All Time Part Four: 20-11
I have to take you back now.
In the top ten we will find a handful of men who box in colour. You can guess their names if you are giving to guessing – here though, in Part Four, we are looking at the middleweights of time past exclusively. The most ancient of these warriors turned professional in 1883 and the most modern retired in 1948. Sometimes, people want to complain about bias to old-timers. There is no bias. But it is true that the criteria I have selected to judge fighters by lends itself to the busier contenders and champions of eras that unfortunately displayed less care for the physical health of the boxers involved.
That being said, two of their more modern cousins rank above their ancestors on this list and the likes of Lennox Lewis and Muhammad Ali populated the upper reaches of my heavyweight list; Bob Foster, Matthew Saad Muhammad and Michael Spinks all made the top ten at light-heavyweight.
Inclusion in the upper echelons of fistic greatness for the modern counterparts of those we are about to reveal is not just possible, it is inevitable. You see, it's not the criteria that make a fighter great.
It's the fighter.
#20 – TIGER FLOWERS (117-15-7)
Making sense of Tiger Flowers under strict criteria is a genuinely perplexing task. Here is a fighter who treated the boxing scene of the 1920s like a roller coaster, hoping from one fight at 158lbs to the next at 170, taking on a light-heavyweight in the first instance and a heavyweight in the second. Almost as likely to be knocked out by a journeyman as he was to out-point a legend, Flowers is the antithesis of a modern career with its ordered progression and sense of identity. He was the very definition of a jobbing African-American contender, forced to compromise himself for his piece of the pie.
But middleweight was likely where he belonged, although his legacy hinges for the most part upon three of the most controversial decisions in the history of the middleweight division.
The first of these was against middleweight don Harry Greb, who had defeated Flowers in a light-heavyweight contest in 1924. Their second fight, fought in February of 1926, was for Greb's middleweight title and it was a raucous, sloppy affair between a slipping champion and a coming contender. Flowers opened, or re-opened, a cut over Harry's one remaining good eye early giving him an enormous advantage over the already half-blind Greb; worse, an injury to Greb's left rendered him one-handed as well as one-eyed.
Flowers seemed to have fought in counter-rushes and it was a style that made him extremely difficult to defeat on points and in a fight populated by clinches, missed punches and a severe lack of expected championship excellence, fifteen completed rounds resulted in the passage of the title from Greb to Flowers. The majority of ringside reports seem to indicate a desperately narrow Flowers victory that many saw as unsatisfactorily close to crown a new champion. A rematch was called for, but it settled little; indeed, it is generally held to be even more controversial, with such luminaries as William Muldoon, Gene Tunney and referee Jim Crowley all of the opinion that Greb was the true winner. Thumbing, wrestling (at one point Greb appears to have fixed a choke-hold on the champion), slipping and incessant holding on the part of Flowers decorated the fight.
In general, the second meeting has been held to have been something of a robbery, but in fact it appears that it was more the case that it was difficult to score and once again, rather dissatisfactory with Greb biographer SL Compton summarising that general agreement in the day-after newspaper reports make it "clear that Flowers won a close but deserved victory."
Greb was clearly past his best, but his ability was still such that Allentown Joe Gans and Jimmy Delaney were unable to take advantage of him in the way that the deeply devout but ruthlessly determined Flowers had. He showed great determination too in his first defence, against Mickey Walker, another all-time great at the weight. "According to many ringsiders," wrote Maurice Mermey in The Evening Independent, "Mickey Walker had won only two rounds" but was nevertheless handed the middleweight title on a widely criticised decision which was also roundly booed by the ten-thousand in attendance.
In truth, Tiger Flowers' wider resume at the weight is nothing very special. He spent far too much time boxing at light-heavyweight to build one. But wins over Greb and an almost certain victory over Walker, stolen from him by corrupt officiating, are more than enough to earn him a berth in the top twenty and one wonders where he might have ended up had Walker got what he deserved rather than the middleweight title when the two met. Successful defences would certainly have elevated Flowers .
#19 – JACK DILLON (94-8-15; Newspaper Decisions 93-19-17)
Jack Dillon's middleweight career is hard to unpick from his wider resume, which is, frankly, astonishing. An excellent heavyweight and light-heavyweight, middleweight probably represents his most natural poundage but it may not be the one in which he most astonished. Nevertheless, he did extraordinary work there. He stepped up from a short apprenticeship at welterweight around 1910 struggling at first with Eddie McGoorty, whom he eventually bested by ten round newspaper decision – but only after he had been confirmed a contender with a victory over the same distance against the veteran Jimmy Gardner. Gardner had once been considered one of the more lethal middleweights of a stacked era but had begun to slip, although not so far that he could be prevented from taking a twelve round decision against Frank Klaus the year before. Nevertheless, Dillon pursued Gardner relentlessly in their first fight, over ten, and while Gardner remained brilliant enough to keep Dillon out early, he eventually succumbed, letting Dillon inside where the man they nicknamed "Bearcat" went to work, dropping the veteran for a no-count in the seventh. By the time of their second contest fought just a few months later, Gardner wasn't even fighting to win. Rather, he contented himself with a defensive display, boxing to avoid the violence Dillon sought to inflict on each and every one of his opponents.
Nobody suffered more at his hand than the world champion George Chip. Dillon met Chip on twelve separate occasions and Chip managed only a single victory and not until after Dillon had begun to slip. Bob Moha, Eddie McGoorty, Leo Houck, Jack and Mike Sullivan, Gus Christie, Frank Mantell, Buck Crouse, Tony Caponi, Hugo Kelly – Dillon out-fought and out-thought a whole generation of middleweights before making way for Harry Greb and Mike Gibbons. He struggled, always, with Frank Klaus, who bettered him in a four fight series, and that, for me, always makes uncomfortable reading – Dillon was a fighter not dissimilar to Klaus with the caveat that he seems to have had a better defence. That Dillon may have been beaten by a fighter of a similar type, for all that it was an excellent one, is a limiting factor upon his all-time ranking, as is his inability to beat either Greb or Gibbons despite his being afforded multiple opportunities.
#18 – MICKEY WALKER (94-19-4)
Mickey Walker is one of the greatest fighters to have ever lived. Pound-for-pound, I rank him above Willie Pep, Barney Ross and Archie Moore. But his greatness lies not in his achievement at middleweight nor at any single poundage but rather his fearless swagger through so many weights; from welterweight all the way to heavyweight, his contribution to every single one of them was meaningful. His contribution at middleweight, too, was meaningful – just not as meaningful as has been painted by generations of boxing history buffs.
Two things jolt Walker up short of the top ten for me. The first is that he was so unbound by the divisional rules that defined other fighters that he never really knuckled down to a dominating middleweight run. He made his first impressions upon the division while in possession of the welterweight title, and welterweight was where his heart apparently lay. Later, when in possession of the middleweight title, he spent an inordinate amount of time battling light-heavyweights, and later, heavyweights.
So superb was Walker that this did not prevent him from cobbling together one of the longest title reigns in middleweight history; nor was he beaten but rather vacated the title. Tempering this is the fact that he only defended his title against three different men and that none of them were the very top contenders of his era, men such as Len Harvey, Dave Shade, Rene DeVos and, most of all, the man who was unquestionably his number one contender immediately after his victory for the title, Tiger Flowers.
As discussed above, Walker won the title in what was almost certainly one of the era's most grotesque robberies; following that, for one reason and another, he failed to meet his top contenders and he didn't defend his middleweight title nearly often enough to justify the many months he held it.
He was also thrashed to the point of embarrassment by Harry Greb.
Nevertheless, he was a lethal swarmer who dispatched a hatful of good contenders and in Ace Hudkins, against whom he showed good variety in his style, a superb one. Walker shouldn't appear in the top ten at the weight, not when achievement at that weight is the defining factor, but it is hard to imagine a top twenty without him.
#17 TEDDY YAROSZ (106-18-3)
Teddy Yarosz, one of the very few men on this list to assemble one-hundred or more victories, does not come across as hugely impressive on film relative to his status; a superb and sudden left hand and good feet seem to be the makings of his split decision victory over belt-holder Vince Dundee in September of 1934 but perhaps isn't quite enough to explain all those victories, including several over great fighters. Then you notice, perhaps, that he is still boxing on his toes after fifteen fast, rough rounds against a pressure fighter who brought a savage body-attack to bear against him. Then he looks a little more than impressive. He had a superb engine and it kept him working across three different decades and for the most part in the middleweight division.
Turning professional in 1929, he defeated every single fighter he met between that date and 1937, avenging both middleweight losses to Young Terry and Babe Risko. Risko actually defeated Yarosz twice, but in their first contest Yarosz fractured his kneecap in the very first round, lasting until the seventh when he fell trying to put his weight on it and was pulled by his corner. Bizarrely, he re-injured the same knee in the fourth round of a rematch eight months later and lost that fight in fifteen rounds; after an operation to repair the knee a healthy Yarosz out-pointed Risko over ten close rounds.
Then Yarosz ran into a youthful Billy Conn.
Their first fight, a bad tempered affair fought over twelve in the summer of 1937, was close but despite the fact that it was fought in Conn's Pittsburgh back yard, an hour of protest followed the decision with "chair flying through the air" as a vocal and seeming majority howled their discontent at the decision in Conn's favour. The rematch, fought over fifteen just months later, seemed Yarosz's fight to lose as he dominated the first twelve rounds, bamboozling Conn completely by some sources before that engine, so reliable for so many years, seemed to abandon him and he spent the final three rounds being punched around the ring by a rampant Conn. Conn's biographer, Andrew O'Toole wrote that "by every manner of scoring, Yarosz easily won the fight", but the decision went to Conn.
Yarosz eventually extracted revenge on Conn up at light-heavyweight but the work he did even before these losses would have been enough to get him into the top fifty, Solly Krieger, Jimmy Smith and, most especially, Ken Overlin the highlights of his excellent resume pre-Conn. Post-Conn and post-knee operation, he had definitely slipped but was still able to add a second win over Overlin, not to mention a victory over a middleweight Archie Moore.
With no footage available of Teddy's fights with Billy, overturning the result in even the second fight seems rather rash, but it was probably that knee injury rather than that undeserved loss or pair of losses that prevents him climbing higher here.
#16 – FRED APOSTOLI (61-10-1)
What cements Fred Apostoli to the top twenty is his January 1938 victory over Freddie Steele. Steele's run in at middleweight was not auspicious, his status as a scalp severely reduced by a broken breastbone that would leave him a diminished fighter. Apostoli's victory over Steel e remains significant, however, a nine round brutalisation over a man who was at that time completely unbeaten at the weight. Indeed, he had only lost two fights in a hundred, both at welterweight, both avenged, his paper record standing at 120-2-11 at bell. The relatively green Apostoli was just 27-2, but he beat Steele to the punch from the first, out-landing him from the outside with straighter, quicker punches, beating him heartily when they came together ring-centre. His victory was clouded somewhat by the accidental low blow he landed in the seventh which preceded a titanic beating in the eighth, with Apostoli landing around fifty power-punches to the mangled Steele's head.
But Apostoli's resume is so deep that it is far from defined by this single excellent win. Fighting in an era in which the title was hopelessly fractured behind the abdication of Mickey Walker, Apostoli had succeeded in defeating America's number one strapholder – but in a non-title fight. Deepening this irony was the fact that he had also thrashed the champion as recognised by Europe and Ring Magazine in similar circumstances, having beaten Marcel Thil by TKO stoppage via a hideous cut that impeded the Frenchman badly. Apostoli had defeated the holders of both shards of the title but held no gold.
Babe Risko, Solly Krieger, Georgie Abrams and Young Corbett III were among the other titlists he defeated in his career, with only this last throwing up a belt. Apostoli lost this belt in his first defence versus Ceferino Garcia, one of several fights he lost that one might feel he perhaps should not have.
A higher ranking can be justified but his lack of championship credentials makes me more comfortable with this one.
#15 – JACK DEMPSEY (52-4-11)
Jack Dempsey, the Nonpareil, was the greatest pound-for-pound fighter of his day. That day stretched from the third of September 1883, the date of his pro debut, to the fourteenth of January 1891, the day of the terrible beating administered to him by Bob Fitzsimmons. Between these dates he was almost invulnerable, a mix of superb generalship and much admired skill combining with near-limitless stamina and a superb defence to see him all-but unbeaten between his debut and 1889. The two blips were a four round "loss" to the 180lb Billy Baker who was rendered the victor only by his ability to go the four round distance with the middleweight legend, as agreed by the fight contract. Dempsey's only true defeat during this core run was to former victim George LaBlanche.
Their first meeting was regarded as the greatest middleweight battle on record by more than one newspaper reporting from the site of the fight, the New York-Connecticut border where the two made war at seven in the morning with just forty big-spending spectators in attendance, in keeping with the shadowy legality boxing enjoyed in the period. LaBlanche hunted the body and throat; Dempsey gave ground and retreated into his boxing, which soon drew blood from his aggressive foe. LaBlanche was literally spitting teeth before the fight was even old and by the twelfth Dempsey was hitting him almost at will with the most celebrated left-hand of the era. Repeatedly, heavyweight king James J Corbett is named "the grandfather of boxing" but if such a title can ever really be laid at one man's door, that man is Dempsey. LaBlanche refused to quit but when he fell helplessly into his opponent's arms in the thirteenth, the fight was called.
The rematch between the two was fought just over two years later and once again it was a fight to the finish – it was also one of the most peculiar fights in the history of the weight division and one that remains something of a mystery to me even today. The pace was slower and this led to an elongation of the battle. By the twentieth, Dempsey was taking control with vigorous counter-punching but he couldn't put his man away. "By far the fresher of the two" in the thirty-second round, Dempsey put the pressure on but suddenly was face down on the canvas "blood spurting out onto the floor" of the ring. Accounts of the damaging punch vary, some going so far as claiming that LaBlanche shut his eyes and swung wildly back and forth with his right-hand, landing but out of sheer luck. Others just describe a sudden punch. The more dramatic accounts, as always, are the ones that have generally held and history has robbed LaBlanche of the victory to some degree, perhaps unfairly. A knockout, is, after all, a knockout and is treated as such for the purposes of this list.
Although a detailed look into the accountancy of the fight can't produce a definitive statement as regards the finish, what it does do is help uncover the high regard LaBlanche, "The Marine", was held in. This is true of many Dempsey opponents, whose anaemic paper records as they are reported today are more a matter of their incompleteness than the standing of the fighter in question. Billy McCarthy, who Dempsey disposed of in twenty-eight rounds in 1890, was viewed as strong, fearless and experienced, a real threat to the title. Nor can the extremity of the conditions Dempsey fought in be exaggerated. In 1887 he matched the savage John Reagan in a finish fight and was cut literally "to the bone" of his left leg by his opponent's spiked shoes. Dempsey's corner claimed that not only was the foul so bad that their man couldn't continue but that furthermore it had been deliberate. The referee ruled against him and the fight, incredibly, continued. When the ring, pitched on the shore of Long Island, New York, began to flood they simply moved it and continued the fight. At the end of an absurd forty-five rounds of combat, Dempsey finally stopped his game foe.
The Nonpareil was made of bricks.
#14 – BOB FITZSIMMONS
Bricks or no, Jack Dempsey's placement in the top twenty is forever anchored by Bob Fitzsimmons. "Fitz" is most famous as a heavyweight but he first came by honours at middleweight, out-fighting and out-generalling a faded and possibly unwell Dempsey completely and utterly over thirteen one-sided rounds in January of 1891. Fitzsimmons never defended his title – a four round 1893 KO of Jim Hall was billed as a middleweight title fight but Hall weighed 168lbs – but in his run to the title he accrued some significant scalps and in scintillating and dominant fashion.
Immediately prior to his title-tilt was Arthur Upham, destroyed in five one-sided rounds (not the nine reported on Boxrec), finally dispatched after being driven repeatedly to the canvas with an assortment of punches, then taken out with a right-hand so devastating that it rendered Upham cold. Fitzsimmons actually caught his newly unconscious opponent and eased him to the canvas.
Prior to that, Fitz had obliterated the admired Billy McCarthy, in nine. McCarthy used trickery and shifts to gain the inside where he liked to work but against Fitzsimmons he was all at sea. Fitzsimmons had an unparalleled control of range that made McCarthy all but ineffective and as he would with Upham, Fitz spared McCarthy the crash, not just the canvas but through the ropes and to the floor, hauling him back to safety.
The Australian fight scene that bore him offered a little more competition pre-prime in the form of Jim Hall, who took the losing end of a split series 3-2-0-1 with the Cornishman in controversial circumstances.
What strikes about Bob's time at middleweight is its dominance. Once he hit his stride, nobody really tested him at all.
#13 – DICK TIGER (60-19-3)
I suspect that the fighter capable of attacking Dick Tiger during his savage prime and defeating him has yet to be born. I don't think that Walker could do it, I don't think that Dillon could do it and I don't think that Flowers could do it; I don't think that Bob Fitzsimmons or Jake LaMotta could do it and I don't think anyone in the top ten could do it. In a fire-fight, he could beat any fighter of the poundage, alive or dead.
Tiger proved this with a string of wins over some of the most savage brawlers in middleweight history. Florentino Fernandez, the lethal Cuban hooker, tried his luck with a pounding pressure style in 1962. Fernandez was coming off a narrow decision loss against Gene Fullmer and had had the monstrous Fullmer in serious trouble in the late rounds. You can see Dick Tiger beat the crap out of a man with forty-three knockouts in fifty victories on YouTube. Not that this was the record timing for the defeat of Fernandez; the terrifying Ruben Carter had managed to stop him in a round. A round was perhaps what Carter managed to win when he tried to bulldoze Tiger in May of 1965. Tiger hooked him viciously and repeatedly to the canvas, was so destructive in fact that Carter suffered the rare humiliation of mounting a retreat. It is said that Carter had to move house because Sonny Liston boxed at his local gym and he found it impossible to back down from sparring sessions with the world's most deadly heavyweight – but he went on the run when Tiger got after him.
Most of all he tormented the slate-faced Gene Fullmer. Fullmer and Tiger met three times and at no time did Fullmer best him. Tiger, in fact, had so little difficulty mastering Fullmer physically that he once threw the monumentally strong middleweight champion directly to the floor when Fullmer made the mistake of trying to test the Biafran bull for strength. Needless to say he became the latest in a long line to change tactics.
But Tiger had a certain vulnerability to boxing movers and this leaves him inconsistent; Joey Archer boxed his way to an unpopular decision over him in 1964 – Joey Giardello went 2-2 with Tiger by boxing him and as described in Part Three and Emile Griffith grabbed the title from him by mixing strategies accordingly. Overall though, Tiger is arguably overqualified for the #13 spot. He is 5-3-1 against men on this list (at middleweight), 3-2-1 in middleweight title fights and was the two-time champion of the world.
#12 – JAKE LAMOTTA (83-19-4)
Jake LaMotta, the Bronx Bull, is the first man we encounter who has, at some point, ranked among the top ten in an earlier draft on this list. We have been knee deep in true greatness for some time now, but LaMotta represents a new height; he is a gatekeeper, at the very least, for the very greatest of the great middleweights.
"Jake never stopped coming, never stopped throwing punches and never stopped talking," offered Sugar Ray Robinson, who defeated him 5-1 in perhaps the most celebrated middleweight series in boxing history. "You hit the guy with everything and he would just act like you were crazy."
It's as succinct and complete a description of LaMotta as a man and a fighter as you are likely to read. The Italian-American was a monster of durability, stopped just once in a long middleweight career by Robinson, who was in absolute top gear in forcing the referee's intervention in the thirteenth round of their masterpiece from 1951, their sixth and final fight now known as "The Saint Valentine's Day Massacre." This aside, LaMotta surged inexorably forwards, the ultimate middleweight tank, not devoid of skill (his jab is his best punch), but his real strength lay in the hellish pressure he brought to bear upon a generation of middleweights, most of whom folded to him in one way or another. Key among them are Robinson, Holman Williams, Robert Villemain, Marcel Cerdan and Laurent Dauthuille.
What kept him that bare smidge from the top ten are the asterisks that are scattered among those key results. Holman Williams was still dangerous when LaMotta edged him in 1946 but was unquestionably slipping and although probably sound, the decision was booed by some sections of the crowd. His determination to meet Williams and the other inhabitants of the Murderer's Row marked him out as special but rarely went according to plan; he was soundly beaten by Lloyd Marshall and probably very fortunate to take a decision versus a green Bert Lytell.
Robert Villemain, a superb contender but certainly not a fighter under consideration for this list, split a pair with LaMotta and Jake's winning effort seems to have been anything but with ringsiders almost unanimous in seeing Villemain as having been robbed. Villemain's fellow Frenchman Laurent Dauthuile also went 1-1 with LaMotta, meeting first him over ten in 1949 in a thrilling fight that saw both cut and Dauthuile triumph on the cards. He came within seconds of taking the title in their 1950 rematch, ahead on points when LaMotta staged the most incredible rally in the history of the division to score a fifteenth round knockout and protect his championship.
Cerdan was the man LaMotta took the title from and he is fully credited for that thrilling victory – but it should be noted that Cerdan was injured in the course of the fight and certainly entitled to the rematch that fate interceded to prevent.
Nevertheless, LaMotta butchered numerous contenders in an action style. Had he a punch to match his chin, he would likely inhabit a spot in the top five.
#11 – FREDDIE STEELE (123-5-11)
Freddie Steele, possibly the most underrated middleweight ever to draw breath, moved up to the division in 1934 and spent the next three years and slightly less than fifty contests undefeated. Consider in the light of that fact the media cacophony that has accompanied Floyd Mayweather's similar undefeated streak.
Not as storied as Mayweather in term of titles (he held a strap but never the lineal crown), nor is it likely that Steele defeated competition as excellent as Mayweather but he certainly did severe damage to the middleweight division from his Washington stronghold. Of his early middleweight displays (Steele had already done damage down at welterweight in his youth), his destruction of the creaking Vince Dundee is probably the most impressive. Feinting Dundee out of position, he was brutal in his aggressive rushing of the older fighter and very nearly destroyed him in the first with a flashing left hook that left Dundee sagging on the ropes; he barely beat the count and perhaps should not have bothered as Steele proceeded to batter him around the ring for three rounds until he was quite rightly rescued from his own diamond-cut determination.
Steele was a little over-exuberant once he had Dundee hurt and this caused him to miss often, rather compromising his excellent power, wonderful boxing and superb footwork (watch him repeatedly spin a bewildered Dundee off the ropes) but by 1936 he was in possession of a belt and had evolved into a much more deadly beast. Matching top fifty all-time light-heavyweight Gus Lesnevich he again he dropped his man with a pulverising left-hook in the first, but this time he did not forget his boxing as he closed and Lesnevich was brutalised, horrifically, pulled before the end of the second.
Fred Apostoli, Solly Kreiger, Ken Overline and Babe Risko were among the other top men to fall to him and while readily available film is limited, he looks, to me, as good in the ring as just about any middleweight that ever boxed.
So why no higher? After all, when he finally began to lose it was only after having his breastbone broken, past-prime, against top-drawer opposition. Well, to my eye, Steele, also not unlike Mayweather, was often a little lucky in the timing of his fights with some of the big names he dispatched. Apostoli was a raw-green 6-0 when Steele defeated him; Solly Krieger was highly ranked at the time of their meeting but had just been beaten by the three-fight losing streak Glen Lee; Babe Risko was 3-3 in his last six; even Lesnevich was a number of years from his best wins. Ken Overlin may be his best victory, but even his form was a little patchy going in.
Steele has an argument for the top ten but it doesn't quite find purchase here. He heralds monsters.
Boxers Fighting the Best and Doing It Again for the First Time: Part One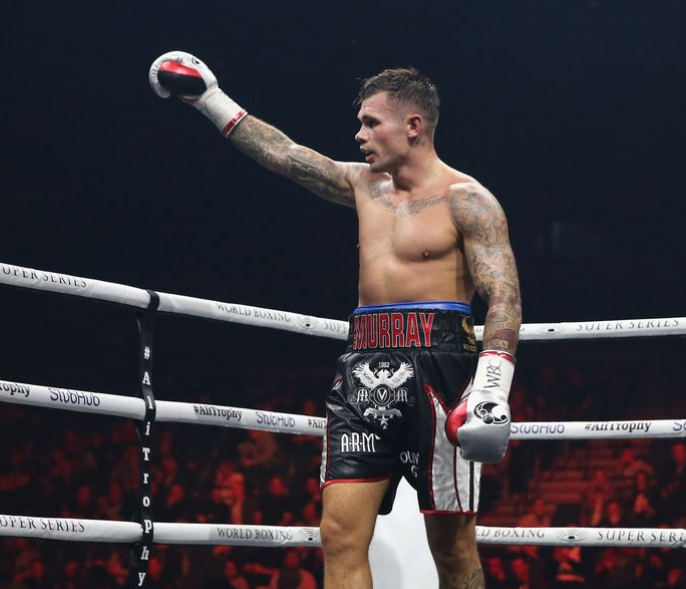 Britain's Martin Murray has fought the very best and has now closed out a heartbreaking if not admirable and old school career.
Others are just beginning to hit their stride and suddenly the possibilities are mouthwatering.
The buzz is back on. The heat is coming. No excuses. No badly injured shoulders. No running. This is macho explosive. This is the best fighting the best like it used to be done. Cherry picking is not allowed.
Back in the day, warriors like Ernie Durando, Kid Gavilan, Joey Giardello, Tony DeMarco, Bobby Dykes, Paul Pender, Joey Maxim, Holly Mims, Bobo Olson, and way too many others to list here would fight other top-notch boxers. It was the norm; not the exception. Tony DeMarco beat Kid Gavilan in 1956 and then fought Gaspar Ortega three times in a row in a relatively short period of time.
In the process of compiling a 95-25-1 record, Ezzard Charles engaged in an eye-popping 27 fights against men who would go on to be enshrined in the International Boxing Hall of Fame and/or the World Boxing Hall of Fame.
The List
Rocky Marciano (twice) – IBHF/WBHF
Joe Louis – IBHF/WBHF
Jersey Joe Walcott (four times) IBHF/WBHF
Archie Moore (thrice) IBHF/WBHF
Joey Maxim (five times) IBHF/WBHF
Jimmy Bivins (five times) IBHF/WBHF
Charley Burley (twice) IBHF/WBHF
Harold Johnson IBHF/WBHF
Lloyd Marshall (thrice) WBHF
Gus Lesnevich WBHF
In addition, Charles had three fights with Rex Layne, two with Ken Overlin, two with Elmer Ray, and one with Bob Satterfield
"Some day, maybe, the public is going to abandon comparisons with Joe Louis and accept Ezzard Charles for what he was—the best fist fighter of his particular time"  –Red Smith
Beau Jack, Aldo Minelli, Yama Bahama, Johnny Cesario, Fighting Harada, Eder "Golden Bantam" Jofre, Vicente Saldivar, Jose "El Huitlacoche" Medal, and then later Juan LaPorte and Livingstone "The Pit Bull" Bramble did not know what easy opponents meant. They were willing to fight anyone anywhere and were seldom stopped.
Vito Antuofermo, Ralph Dupas, Willie Pastrano, Curtis Parker, Bennie Briscoe, Kassim Ouma, Emanuel Augustus, Scott LeDoux, Ben Tackie, Ray Oliveira, Renaldo Snipes, Freddie Pendleton, John Scully, Charles Murray, Ted Muller, Anthony Ivory, and Alfredo "Freddy" Cuevas were also representative of those who would fight anyone anywhere. Picking made-to-order opponents was not what they were about.
Ali, Norton, Young, Quarry, fought one another. So did Duran, Leonard, Hagler, and Hearns. Across the pond, Watson, Benn, and Eubank did the same. Frazier, Holyfield, Mugabi, Tszyu, Cotto, and Chacon never ever backed away, nor did Mexican notables Castillo, Marquez (JMM), Morales and Barrera.
No one will accuse Floyd "Money" Mayweather of not fighting the best but they might point out that Floyd sometimes used long time intervals between bouts to his advantage. "Money" was not a particularly active fighter. The phrase "cherry picking" gained traction during this time.
Still, Andre Ward cleaned out an entire division. Cotto fought Pacquiao and Canelo, De La Hoya met Pacquiao, Klitschko faced Fury and then Joshua. Fury — after beating Klitschko — fought Wilder twice. Chisora will fight anyone they put in front of him. Heck, GGG fought 24 brutal rounds with Canelo and if that wasn't the best fighting the best, what was?
"…great fights lead to other great fights."—Max Kellerman
To be continued……
Check out more boxing news on video at the Boxing Channel 
To comment on this story in the Fight Forum CLICK HERE
Ted Sares can be reached at tedsares@roadrunner.com
At the Moment Boxing is Dormant, but There Will Be Fireworks Aplenty in February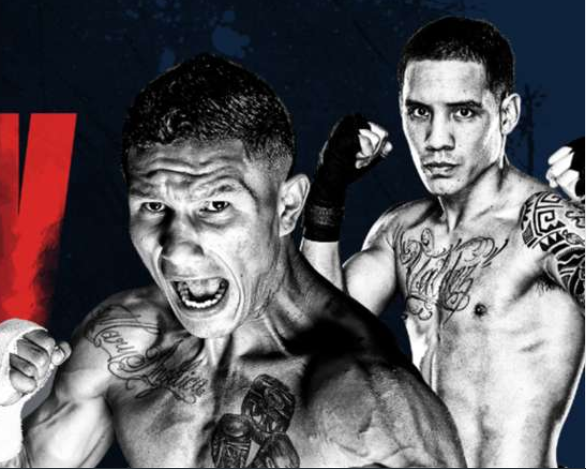 At the Moment Boxing is Dormant, but There Will Be Fireworks Aplenty in February
The month of January has been quiet on the boxing front and that's putting it mildly. And making matters worse, the month's best offering, a Golden Boy card on Jan. 30, bit the dust when Sergey Kovalev tested positive for a banned substance, harpooning his bout with Bektemir Melikuziev and forcing the cancellation of the entire card.
Once considered a shoo-in for Canastota, Kovalev has degenerated into a longshot and his match with Melikuziev didn't figure to help his chances. The Uzbek southpaw, a Bronze medalist at the Rio Olympiad, has only six pro fights under his belt but is so highly regarded that the bookies installed him a 7/2 favorite.
Showtime has a PBC card on Jan. 23 headlined by a WBO world title match between super bantamweights Angelo Leo and Stephen Fulton, there's an intriguing heavyweight match on the 29th between musty Manuel Charr and Don King's undefeated Trevor Bryan, and Caleb Plant is slated to defend his IBF 168-pound belt the following night against Caleb Truax, but that's it for this month, quite a limp slate, even considering that January is historically a slow month for the sweet science.
The good news is that things will heat up in February.
February 13
The 13th will be a particularly busy day. The action kicks off in the afternoon (U.S. time) when Josh Warrington, the Leeds Warrior, defends his IBF world featherweight title against Mexico City's Mauricio Lara on a Matchroom/DAZN card. Warrington (30-0, 7 KOs) doesn't pack a hard punch, but makes up for it with a high-octane attack. He will go to post a solid favorite over Lara (21-2, 14 KOs).
That evening, two West Coast shows will compete for eyeballs.
In Las Vegas, Joe Smith Jr. (26-3, 21 KOs) opposes Russia's Maxim Vlasov (45-3, 26 KOs) for the vacant WBA light heavyweight title. A Long Island construction worker who has branched out and started a tree surgery business, Smith will be forever remembered as the man who rucked Bernard Hopkins into retirement, but based on his recent efforts that was certainly no fluke. In bouts with Jesse Hart and former title-holder Eleider Alvarez, Smith showed that he is a skilled craftsman with a high boxing IQ.
The are two title fights on the Golden Boy card going head-to-head in Indio, CA. It's Brazil vs. Argentina when Brazil's Patrick Teixeira (31-1, 22 KOs) opposes Brian Castano (16-0-1, 12 KOs). Teixeira will be making his first start since copping the WBO 154-pound title with a mild upset of Carlos Adames in November of 2019. That was a bloody battle in which Teixeira overcame a big deficit to pull the fight out of the fire.
Teixeira will dress as the underdog vs. Castano, a second-generation professional boxer who was reportedly 181-5 as an amateur and who recently held a version of the WBA light middleweight title (doesn't everybody?). The draw on Castano's ledger came in a spirited skirmish with Erislandy Lara.
Teixeira vs. Castano will more than likely precede the match between Joseph "Jojo" Diaz (31-1, 15 KOs) and Shavkatdzhon Rakhimov (15-0, 12 KOs) in the bout order. Diaz will be making the first defense of the IBF 130-pound title he won from Tevin Farmer in January of last year. Rakhimov, a native of Tajikistan who currently resides in Ekaterinburg, Russia, will be making his U.S. debut.
Feb. 20
The featured bout of the second Matchroon/DAZN event of 2021 is a 12-round welterweight contest between David Avanesyan (26-3-1, 14 KOs) and Josh Kelly (10-0-1, 6 KOs). The well-traveled Avanesyan has turned his career around after suffering a sixth-round stoppage at the hands of Egidijus Kavaliauskas in February of 2019. Since then, he's won three straight in Spain, including back-to-back knockouts of the highly-touted and previously undefeated Spaniard, Kerman Lejarraga.
England's Kelly, a former Olympian, is moving up in class, but at last look he was a very slight favorite over his Russian adversary. Akin to Warrington vs. Lara, the match is expected to take place at Wembley Arena where Anthony Joshua TKOed Kubrat Pulev before 1,000 fans on Dec. 12.
The all-Mexico showdown between Miguel Berchelt (38-1, 34 KOs) and Oscar Valdez (28-0, 22 KOs) is the crème-de-la-crème of the February docket. On paper this bout, a Top Rank promotion pushed back from Dec. 12 when Berchelt tested positive for COVID, will warrant consideration for Fight of the Year.
Berchelt, who will be defending his WBC 130-pound world title, has knocked out 15 of his last 17 opponents. This will be the third fight at 130 for Valdez, a two-time Olympian who successfully defended his WBO world featherweight title six times before vacating the belt because he was having trouble making the weight.
If Berchelt  (pictured on the left) is victorious, he is expected to move up to lightweight where some rich paydays await in potential fights with Vasyl Lomachenko and bevy of young hotshots. If Valdez wins, it is expected that he will pursue a unification fight with the winner of the forthcoming match between Carl Frampton and Jamel Herring.
Top Rank honcho Bob Arum has indicated that both the Smith-Vlasov and Berchelt-Valdez fights will be staged in Las Vegas at an MGM property, but not necessarily at the MGM Grand where Top Rank promoted 24 shows without fans during the pandemic.
Feb. 27
On the last Saturday of the month, fight fans in the U.S. can take in a doubleheader if they can roust themselves out of bed in the middle of the night. In Auckland, New Zealand (18 hours ahead of New York), there's a big domestic clash between heavyweights Joseph Parker (27-2, 21 KOs) and Junior Fa (19-0, 10 KOs). These two have been on a collision course since 2009 when Fa, the older man by 27 months, defeated Parker in the first of their four meetings as amateurs. Parker won two of the next three to even the series at 2-2.
Here we have a bout with international significance that is also a match for neighborhood bragging rights. Parker and Fa grew up in the same South Auckland neighborhood and attended the same LDS church. But yet it won't be hard to contort this fight into a grudge match. Parker's family roots are in Samoa; Fa's in Tonga. The two nations have a fierce rivalry in rugby.
This fight was more than two years in the making and when the bout was finally signed, 9,000 tickets went on sale to the general public.
Later that day, at a yet undetermined site in London, Carl Frampton (28-2, 16 KOs) seeks to become a title-holder in a third weight class when he challenges WBO 130-pound title-holder Jamel Herring (22-2, 10 KOs). The twice-postponed fight will air in the U.S. on ESPN+.
Frampton is currently a consensus 3/2 favorite over Herring who suffered an eye injury over his right optic, described as scraped lens, in his messy September fight with billy goat Jonathan Oquendo. A former Marine and former Olympian, Herring currently trains with Terence Crawford in  Omaha
As we move into March, the first Saturday will bring the rematch between Dillian Whyte and Alexander Povetkin. Whyte dominated the first meeting until Povetkin found a home for a hellacious uppercut in the fifth frame, terminating the bout. Whyte, at age 32 the younger man by nine years, is favored to avenge that bitter defeat. As for the location, promoter Eddie Hearn has had conversations with potential suitors in Gibraltar and Monaco.
So, hang in there, fight fans. January may be dry, but there's a whole bunch of interesting fights lurking around the corner.
Check out more boxing news on video at the Boxing Channel 
To comment on this story in the Fight Forum CLICK HERE
Avila Perspective, Chap. 121: Prizefighting in 2021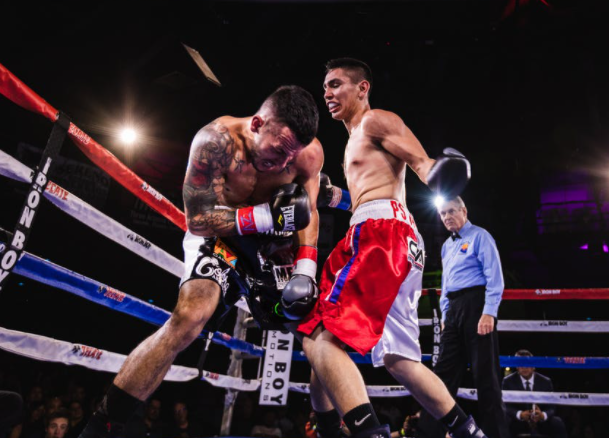 Prizefighting actually dipped underground for the past nine months with professional boxers training illegally in darkened gyms behind shuttered windows and locked doors.
It still remains an underground sport.
The slow death cloud of the coronavirus led to government restrictions forbidding large gatherings especially in enclosed facilities. Boxers still train.
It was a primary reason that prizefighting among the elite was never more bare.
When Tyson Fury and Deontay Wilder met at the MGM Grand in Las Vegas for their rematch, a crowd of more than 15,000 fans witnessed the heavyweight spectacle. That took place on February 22, and it was the last hurrah in 2020.
A new year begins but the old ways of doing things are no longer in place. Those large purses are unattainable without fans, but it's difficult to convince the prizefighters. All they know is they want to get paid with pre-2020 checks.
Very few of the top male prizefighters took to the prize ring.
One leading American matchmaker, who did not wish to go on record, said fighters do not understand that ticket sales are an important aspect of the fight game. Many prizefighters feel they are underpaid and being cheated when offered purses that fall under their pre-2020 monies.
No fans, no money.
Television or streaming app revenue is not enough without the clicking of the turnstile.
Fans are the reason that fighters get paid and without fans prizefighting does not exist.
Reality in 2021
Before the advent of television, prizefighters were paid strictly on the basis of ticket sales. The more fans a fighter could attract, the bigger the purse. When television arrived it drastically changed the landscape.
Television networks who delve into boxing bring their own budgets and cable networks like HBO and Showtime drastically changed the landscape. Instead of thousands, millions were being paid to the stars. Mike Tyson, Oscar De La Hoya and Floyd Mayweather were the prizefighters leading the way past $20 and $30 million dollar purses. MMA still hasn't reached those figures. Not even close, unless they are fighting against a boxer as Conor McGregor did several years ago.
During the past three years new players arrived with streaming apps like ESPN+ and DAZN entering the boxing world. One primary advantage has been its worldwide ability to transmit boxing events. However, because not all of the world has access to high tech, those streaming apps are still in the pioneering phase when it comes to building a fan base. At the moment, television still holds the upper hand but the gap is closing quickly.
Lately, DAZN has taken to inserting sponsors logos into their live programming without skipping a beat. It was only a matter of time before they realized the capabilities of inserting commercials digitally. It's not a new idea; it was explored decades ago by our own BoxingChannel.tv.
Still, as long as the pandemic exists and fans are unable to attend boxing cards the mega fights that drive prizefighting will not take place. The arrival of various vaccines for the coronavirus are a big plus for the sport emerging out of the underground state of boxing. But the fighters need to fight.
Tyson Fury needs to meet Anthony Joshua in a battle for the heavyweight championship and Errol Spence Jr. must fight Terence Crawford this year. Others like Teofimo Lopez are doing their part to open the eyes of fans to the new breed of prizefighters who can fight, talk and excite with their electrifying skills.
Potential stars like Serhii Bohachuk, Vergil Ortiz Jr. and Charles Conwell are catching the eye of fans and all are basically around the same weight classes. They took advantage of the openings for television and streaming spots.
Prizefighters everywhere need to understand this pandemic may last longer than you think. God forbid, but there could be another looming around the corner. It's time to go for broke and get back in the prize ring. Time is not on your side.
Check out more boxing news on video at the Boxing Channel 
To comment on this story in the Fight Forum CLICK HERE