Foreman Fondly Remembers "Geezers At Caesars"
His is the most distinct dual-era career in boxing history. There was the rise of George Foreman (Part I), in which a remorseless young destroyer from Marshall, Texas, pulverized opponents without ever seeming to crack a smile. That was followed by the rise of George Foreman (Part II), a physically and spiritually transformed individual who emerged from a 10-year retirement fat and happy, but with the same gift for bludgeoning the guy in the other corner into submission.
Now, at 67 (as of Jan. 10), Foreman has the luxury of sitting back and taking stock of both phases of his remarkable boxing journey, and even that portion which preceded Part I of his professional life. Upon reflection, he sees much that is good along the way, a journey of self-discovery from which he has culled four bouts he now considers to be his personal favorites.
No, the "Rumble in the Jungle" against Muhammad Ali is not included; Big George lost that one, in a monumental upset, and few fighters are apt to list a defeat among their most cherished memories. The first touchstone event for Foreman is his gold-medal run through the 1968 Mexico City Olympics, capped by his emphatic, second-round stoppage of the Soviet Union's Jonas Cepulis. A lot of people will forever remember the image of Foreman, his surliness temporarily put aside, parading around the ring while waving a tiny American flag.
Favorite Fight No. 2 is his two-round demolition of WBC/WBA heavyweight champion Joe Frazier in Kingston, Jamaica, on Jan. 22, 1973, in which the 6-foot-3 Foreman – then a lean and taut 217½ pounds – knocked down the favored Smokin' Joe six times, the last coming on a right uppercut that lifted the previously undefeated and indomitable conqueror of Ali into the air like a Cape Canaveral rocket during blastoff.
"I didn't think I belonged there," Foreman said, citing the stumpy left hooker from Philadelphia as the only man who ever elicited fear in him. "I was fighting Joe Frazier! Every time he threw a hook that missed, it was like a bullet whizzing by my head. I'm not ashamed to say I was afraid of him."
But didn't that sense of impending doom subside or even vanish once Frazier started going down?
"I never got to that point because he kept getting up," Foreman explained. "I'm thinking, `Man, if this thing goes to the fourth round, I could be in trouble.' I never did feel like I had it for sure. Not in that fight, not against the great Smokin' Joe."
Favorite Fight No. 3 came on Jan. 24, 1976, in Foreman's first bout after being upset by Ali, a loss that severely shook the defrocked champion's confidence in himself. His opponent that night at Las Vegas' Caesars Palace, for the vacant NABF title, was another huge puncher, Ron Lyle, who figured he could do unto Big George what Ali had done. And Lyle seemingly was in the process of doing just that, flooring Foreman twice in what eventually was named The Ring's Fight of the Year. Twice Foreman crumpled to the canvas and, after the second flooring, in a semi-stupor, he had an epiphany.
"When he knocked me down I was, like, `Wow, it wasn't a fluke (getting knocked out by Ali) in Africa,'" Foreman said. "I told myself, `You got to get up, you got to get up.' I got up, then he put me down a second time. That's when I asked myself, `Are you a fighter or are you going to quit?' If I hadn't gotten up then, nobody would have ever believed in me again. I wouldn't have believed in me.That would have been my exit from boxing, forever."
Favorite Fight No. 4 was … ah, here's where the surprise comes in. It's not what most people would expect, Foreman's one-punch knockout of WBA/IBF champ Michael Moorer, who was well ahead on points, in the 10th round of their Nov. 5, 1994 bout at the MGM Grand in Las Vegas when Foreman landed the straight right heard 'round the world. "It happened! It happened!" HBO blow-by-blow announcer Jim Lampley excitedly repeated as Foreman ascended to a second championship reign 20 years after the first one ended.
But, to Foreman's way of thinking, the bolt-from-the-blue conquest of Moorer was merely the culmination of a process that had played out in his mind even before he began his long-delayed comeback. On March 9, 1987, against journeyman Steve Zouski in Sacramento, Calif., the then-38-year-old Foreman, who had eaten his way up to 320-plus pounds and had pared down only to a distinctly unsvelte 267 pounds, put away journeyman Steve Zouski in five rounds.
As grand plans go, it was hardly an auspicious launch. But then it was just what Foreman had in mind. He was on a mission, but not one on an accelerated timetable. Like the tortoise that Aesop's fable, Big George understood that the race does not necessarily go to the swift. Sometimes slow and steady is preferable to fast and furious.
"Not everyone can plot and plan like I did. They don't have the patience," Foreman said of a return to the ring that, at first, drew mostly snickers and derision. "I deliberately took time. I stayed off television. I wanted to lay low until I developed my skills."
And so it went, Foreman winning 19 fights in as many outings against mostly has-beens and never-weres, beating 18 of them inside the distance. But eventually the moment came when he had to put up or shut up, and that night arrived on Jan. 15, 1990.
George Foreman vs. Gerry Cooney. The matchup of presumably past-their-prime sluggers (Cooney, 33, had not fought since his fifth-round technical knockout loss to Michael Spinks on June 15, 1987) officially was labeled "The Preacher and the Puncher," the preacher, of course, being Foreman. But UPI boxing writer Dave Raffo had dubbed it "The Geezers at Caesars," which the public quickly latched onto, and never mind that the scheduled 10-rounder actually would take place in Boardwalk Hall and not neighboring Caesars Atlantic City, which was sponsoring the event.
Although some dismissed the matchup as something akin to the circus coming to town – one Philadelphia reporter (that would be me) wrote that "America is and has always been a society of the curious, voyeuristic and gullible, which is why those modern Barnums, boxing promoters, continue to run freak shows up the flagpole to see just how many of us will salute" – both combatants understood it to very much be the real deal. Speculation already was rampant that the winner would move on to a megabucks matchup with heavyweight champion Mike Tyson.
"That fight turned everything around," Foreman said of the second-round knockout that legitimized what, until then, had seemed an impossible dream. "If Cooney had won that fight, even on points, that would have derailed me. That was the one fight that did it. Not only did I win, but the fashion that I did it determined my destiny."
Because he had been active, even if not against top-tier opponents, Foreman opened as a 3-to-1 favorite, which was whittled down to 9-to-5 by the opening bell when word began spreading that Cooney, whose pulverizing left hook was his weapon of choice, was looking very sharp in training under the watchfui eye of new trainer Gil Clancy, who had helped bring out the best in such notable fighters as Emile Griffith, Ken Buchanan and Jerry Quarry. There was a rising sentiment that if Cooney, who had whacked out Ken Norton in one round, Lyle in one round and Foreman conqueror Jimmy Young in four, connected with one of his trademark hooks, George and the 253¼ pounds he was packing (36¼ more than he weighed the night he walloped Frazier) would come crashing down like an imploded building.
"When you talk about left hooks, I think Cooney – when he was really at his best – had one that would match up with anybody's in terms of power," said Larry Hazzard, the boss of the New Jersey State Athletic Control Board. "That was his punch. I imagine it still is."
But Hazzard's optimistic view that Foreman-Cooney was a potential clash of the titans wasn't shared by all. Ferdie Pacheco, the NBC boxing analyst (the fight was televised via closed-circuit and pay-per-view) and former personal physician to Muhammad Ali, said that Cooney, who, depressed, had begun to drink heavily after his loss to Spinks, "has the face of a drunk trying to make a comeback" while deriding Foreman as "grossly overweight and flabby." Trainer Tommy Gallagher, who was the chief second for WBO middleweight champion Doug DeWitt, who would yield his title to Matthew Hilton on an 11th-round stoppage on the Foreman-Cooney undercard, said the main event was "a joke, in my opinion. But I guess I can see where some people might find it interesting."
For his part, Foreman didn't mind the verbal jabs aimed at him about his weight. He had come in at a relatively trim 235 pounds for his March 19, 1988, bout with Tyson-sized Dwight Muhammad Qawi and, although George won via seventh-round TKO, he felt like his legendary strength had been substantially drained.
"When I fought Qawi, my body was almost like it was in the '70s," Foreman said. "I had concentrated so much on losing all that weight that I lost track on who I needed to be the second time around. I didn't make that mistake again. From then on, I was always at or over 250.
"I knew what Cooney could do. He knocked out Norton. He knocked out Lyle. He was just going down the line of my generation, mowing us down one by one. I knew he had to be thinking, `OK, Foreman's next.'
"But you know what frightened me more than anything? It was that Cooney had hired Gil Clancy to work his corner. Gil was a good boxing man who knew how to get a fighter ready to fight his best fight."
Clany's prefight strategy was sound enough. The 6-7 Cooney would box the old, fat guy, take him into the middle rounds where his perceived lack of stamina would come into play, and try to stay out of Foreman's optimal punching radius until he saw openings to move in and connect with that big left hook. The plan might have worked, too, except that such an opening came too early.
When Cooney landed that big hook in the first round, Clancy instinctively knew that his guy had seized an advantage that needed to be capitalized on right then, when Foreman was still buzzed. But, curiously, Cooney hesitated.
"He didn't believe it (that Foreman was in trouble)," Clancy said afterward. "Inactivity does that."
For his part, Clancy changed course and advised Cooney to go right after Foreman in Round 2. It proved to be a disastrous miscalculation.
"After the first round Cooney went back to his corner and Clancy said, `You got him! You got him!'" Foreman recalled. "I was like, `Dang, I didn't think anybody knew that but me.' And he did come right after me. I had a fight on my hands. I knew I had to get him before he got me."
Foreman did exactly what he needed to do, He wobbled Cooney with a left hook of his own, which was followed by a succession of clubbing right hands that put "Gentleman Gerry" in deep trouble and drew a mandatory eight-count that would not be nearly a long-enough reprieve. Referee Joe Cortez didn't even bother with a count when Foreman followed up with a left uppercut and overhand right; Cooney was unconscious even before he landed on the canvas, face-first.
When he was revived, Cooney said that Foreman "hit me harder than anyone I've ever been in the ring with." Foreman graciously allowed that Cooney was "the hardest left-hook puncher I faced. His hook was harder than Joe Frazier's."
One can only imagine what might have happened had not Tyson lost his championship to Buster Douglas three weeks later in Tokyo. The Tyson-Foreman megafight that seemingly had been put into place by George's KO of Cooney never took place.
"Tyson truly was a tiger," Foreman said. "But it wasn't like I was begging to fight him. He was a short guy and, because I would be jabbing downward, I thought I'd have had a good chance of beating him. Then again, he'd been taught how to do well when he fought taller guys, so it would have been interesting. I had Tyson in mind when I boxed Qawi. But when Tyson lost to Douglas, that basically was the end of that."
Even missing out on a shot at Tyson, however, couldn't dull the high Foreman experienced from beating Cooney. It was a fight he needed to win to not only maintain relevance, but to build on it.
"It was a big night. A big night," Foreman said, savoring the memory. "And everybody knew it. It was in the air. Before the fight, people knew something momentous was going to happen, one way or the other. Fortunately, things went my way.
"Walking out of that arena in Atlantic City that night … I'll never forget it. I wasn't on top just yet, but I felt like I was back on top."
Cooney never fought again, but unlike the funk he fell into following his losses to Larry Holmes and Spinks, he made peace with himself. He now co-hosts a boxing program with Randy Gordon on Sirius XM, on which Foreman has been a guest several times.
"Gerry and I are great friends now," Foreman said. "Boxing is funny that way, isn't it? I was even friendly with him when we fought. Gerry Cooney is a very encouraging-type person. He inspires people. There are times when he's inspired me as well."
-30-
Steen, Bocachica, and Martino Jules Stay Unbeaten in Cornhuskerland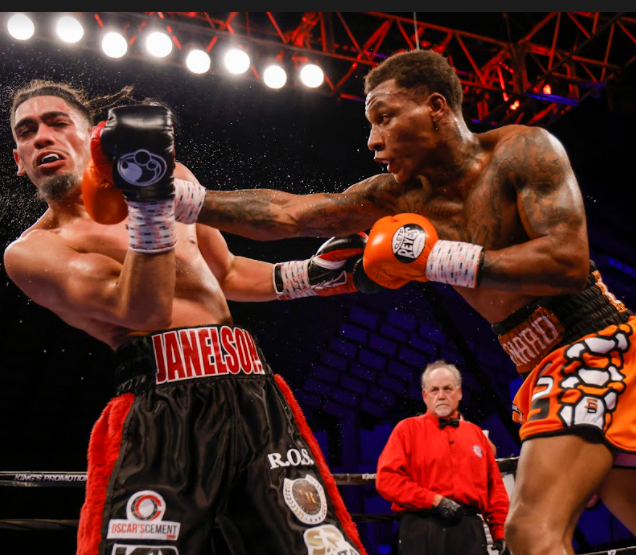 The long-running Showtime series ShoBox:The New Generation was at the Heartland Events Center in Grand Island, Nebraska last night. Super middleweight Isaiah Steen and welterweight Janelson Figueroa Bocachica, both of whom are managed by 2020 BWAA Manager of the Year David McWater, were featured in the main bouts.
Cleveland's Steen, the half-brother of 2016 U.S. Olympian Charles Conwell, improved to 16-0 (12) with a 10-round unanimous decision over previously undefeated Kalvin Henderson (14-1-1). Steen started slow and slowed down again in the final two rounds, but dominated the middle rounds and won by scores of 96-94 and 97-93 twice. Henderson, a part-time schoolteacher in Fayetteville, Arkansas who earned a degree in music from the University of Arkansas, was hampered by a pulled muscle in his right shoulder which he believes happened in the fourth round.
Steen hopes to land a spot on the big show coming up in Cleveland in five weeks. Charles Conwell is already booked. He will oppose Massachusetts veteran Mark DeLuca in a supporting bout to the freak fight between Jake Paul and Tyrone Woodley.
Janelson Figueroa Bocachica, a Detroit native of Puerto Rican ancestry, kept his undefeated record intact, but just barely. He was held to a draw by Shinard Bunch who appeared to have done enough to edge it.
Bunch, whose middle name is Showtime (no fooling) fights out of Trenton, New Jersey and is trained by Chino Reyes who guided Jason Sosa and Tevin Farmer to world titles. He entered the bout with a 15-1 (13) record but was moving up in class in his first scheduled 10-rounder. Only six of his wins had come against opponents with winning records.
Bocachica (17-0-1) performed below expectations for the second straight fight, having been hard-pressed to turn away Mark Reyes Jr. in his previous go. One of the judges scored it for him (96-94) but the others had it 97-93 Bunch and 95-95.
The TV opener was an 8-round featherweight contest between Martino Jules, a 24-year-old southpaw from Allentown, Pennsylvania, and Aram Avagyan, a 30-year-old Armenian who began his pro career in Russia and is currently domiciled in California.
Although neither were big punchers, the Armenian had the odds in his favor. A 2016 Olympian, he had fought the tougher schedule and was the bigger man, coming in two pounds over the featherweight limit (which reportedly cost him $2000). But his performance was sloppy – he was repeatedly warned for leading with his head – and the decision was a foregone conclusion when Jules was credited with scoring a knockdown late in the final round.
In his biggest win to date, Martino Jules improved to 11-0. It was the first pro loss for the 30-year-old Avagyan who declined to 10-1-2.
Photo credit: Esther Lin / SHOWTIME
Check out more boxing news on video at the Boxing Channel
To comment on this story in the Fight Forum CLICK HERE
Les Bonano, Mr. Boxing in New Orleans, Enters the NOLA Sports Hall of Fame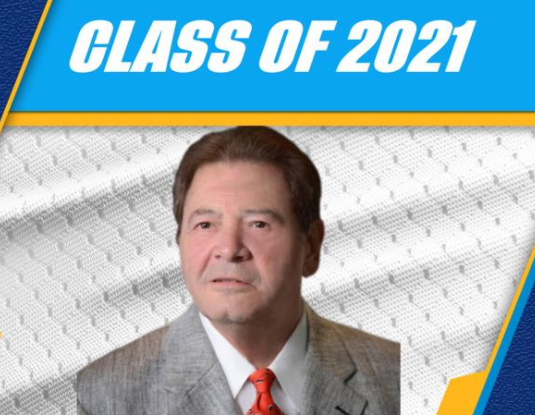 He is perhaps the final ruler of what remains of a fraying and depleted boxing kingdom in the formerly great fight town of New Orleans. For 50-plus years Les Bonano has fought the good fight, both when things were going well or not so much in a unique American city familiar with pronounced pendulum swings not necessarily linked to his favorite sport.
Now, at 78, the boxing lifer who accepted the baton in a relay race of sorts whose previous carriers included such similarly distinctive local legends as Whitey Esneault, Allen "Black Cat" Lacombe and "Leapin'" Louie Messina, all of whom have taken their earthly 10-count, gets the championship turn none of his fighters were quite able to present him when he is inducted Saturday night into the Greater New Orleans Sports Hall of Fame at the Hilton Riverside.
Bonano thus will become the 13th person affiliated with boxing to be enshrined in the GNOSHOF – hey, 13 is a number "Black Cat" Lacombe (who, like Messina, is not an inductee) would surely love, were he still around – but it might be a long time before No. 14, if there ever is one, gets the next call to the hall. All 12 of the previous pugilistic honorees are deceased, and those potential candidates who might have a case for being recognized have to date drawn scant support from a selection committee whose members are not seemingly disposed to acknowledge their places in the city's once-rich boxing history. Before it was the "Big Easy," New Orleans was known as "the city that care forgot."  In terms of boxing in the here and now, 21st century NOLA might be more aptly described as "the city that forgot to care."
But any woulda, coulda, shoulda arguments that have been waged or will continue to be on that front can't detract from Les Bonano's five-decade march to a level of recognition in his hometown that few boxing figures have attained. In boxing parlance, he will have gone the distance, arguably a longer trek and arguably a more improbable one than any of his predecessors.
"There is such a tremendous honor. I've won some awards, but this will be the greatest in my life," he said when informed that he had finally gained entry into the exclusive boxing wing of the GNOSHOF. "It means so much to me, it's hard for me to explain. I can't put it into words."
It is the fickle finger of fate that touches boxing's peripheral presences – promoters, trainers, cut men, etc. – to either bask in the glow of their involvement with elite fighters, or be shrouded in the shadows along with their charges who never quite make it all the way to the top of the mountain. Angelo Dundee is a global legend, an inductee into the International Boxing Hall of Fame, in no small part because he trained, among others, Muhammad Ali, Sugar Ray Leonard and Carmen Basilio. The same can be said of Emanuel Steward, Eddie Futch, Freddie Roach and any number of other chief seconds who were fortunate to bring their knowledge and expertise to the corners of fighters who were world-class talents and commanded the spotlight. Instantly identifiable promoters such as Don King, Bob Arum, Tex Rickard and others have plaques hanging in Canastota, N.Y., because they handled the big acts.
Bonano began his boxing journey, as so many do, as a jack of all trades. He is primarily known as a promoter of fight cards in New Orleans and its environs these days, but he also has served as a trainer, cut man and doer of all things that are necessary in a trade where general handiness can be rewarding.
"I've had the opportunity to work with a lot of good people in boxing," he recalled. "And I was a sponge. I wanted to know everything. I learned from everyone that I could. Vincent Arnona (also not a GNOSHOF inductee) was a great New Orleans trainer and a legendary cut man who taught me everything he knew. I think I had success because I incorporated methods from all the different people that I met and worked with."
Among Bonano's guides along the way were Lacombe, a boxing and thoroughbred racing handicapper whose N'Awlins accent was as thick as Bonano's, and Messina, a promoter who staged shows involving world-rated welterweights Percy Pugh and Jerry Pellegrini. Home-grown main-eventers, Pugh (black) and Pellegrini (white) regularly drew full houses before loud, enthusiastic audiences in Municipal Auditorium in the 1960s and early '70s. And when they squared off for the Southern 147-pound championship on March 3, 1968, the joint was filled to overflowing. The slick-boxing Pugh won a 15-round unanimous decision over the harder-hitting Pellegrini, a virtual replay of the 10-round UD Pugh scored in their first meeting on Sept. 21, 1967.
"So many people were there, or wanted to be there and couldn't get in," Bonano, who later employed Pugh as a trainer of some of his fighters, said of those standing-room-only turnouts promoted by Messina in the 5,000-seat arena. "It's something I'll never forget. The place was packed, man."
Neither Pugh nor Pellegrini ever got the chance to fight for a world title, however, which is a distinction several of the more prominent members of Bonano's promotional stable were able to accomplish. Light heavyweight Jerry Celestine, an ex-con who came out of the Orleans Parish Prison boxing program instituted by Bonano when Les served in the OPP sheriff's department, upset third-ranked Vonzell Johnson and later challenged WBA champ Michael Spinks, losing on an eighth-round stoppage. Melvin Paul floored Charlie "Choo Choo" Brown in the 15th round when they squared off for the vacant IBF lightweight title, but Brown beat the count and won a close and controversial (in Bonano's opinion) split decision. And John "Super D" Duplessis got a shot at WBC/IBF super lightweight kingpin Julio Cesar Chavez, but, predictably, he had no chance against an all-time great and was whacked out in four rounds.
It is Paul's narrow loss on points to Brown, a Philadelphian fighting in nearby Atlantic City, N.J., that has been most irksome to Bonano, who referred to the outcome as a "hometown" decision.
"Melvin thought he had the fight won," Bonano said. "He ran to the side of the ring and was calling out to his wife and celebrating on the ropes. The (pro-Brown) crowd was going crazy, but Brown somehow was standing up. I was screaming at Melvin to knock him out, but he couldn't hear me. Brown wobbled on his feet for about 30 seconds and was saved by the bell. Melvin was robbed."
Although denied his own world titlist, Bonano had ample opportunity to be involved with indisputably great fighters – Oscar De La Hoya, Roy Jones Jr., Roberto Duran and Larry Holmes, among others — when he worked in conjunction with bigger-name promoters Bob Arum and Lou DiBella to bring fights to Casino Magic in Bay St. Louis, Miss., within easy driving distance of New Orleans.
When Esneault, the legendary New Orleans trainer whose own list of fighters included world champions Willie Pastrano, Ralph Dupas and Freddie Little, as well as title challengers Bernard Docusen and Tony Licata, was inducted into the International Boxing Hall of Fame in 2016 (I served as his presenter), it reminded me of what New Orleans fight writer Waddell Summers wrote about "Mr. Whitey" when he passed away on Jan. 20, 1968, at the age of 76.
"When Whitey Esneault died, the Golden Age of boxing in New Orleans was laid to rest in St. Rich No. 2 cemetery," Summers predicted. But that gloomy pronouncement might not have been absolutely accurate, even if Esneault was a World War I veteran whose life experiences dated back to the 19th century. New Orleans was once one of boxing's hottest of hotbeds, the site of the Sept. 7, 1892, megafight, fought under the still-new Marquess of Queensberry Rules, in which "Gentleman" Jim Corbett dethroned John L. Sullivan, the "Boston Strongboy," on a 21st-round knockout. The city's deep roots in boxing date back further than that, to the 1870 pairing of Jem Mace and Tom Allen in what was considered the first legitimate heavyweight prizefight.
In later and more flush times, the Louisiana Superdome was the site of Muhammad Ali's reclaiming of the heavyweight championship (for a record third time) on a 15-round UD over Leon Spinks on Sept. 15, 1978, a Mardi Gras-level event witnessed by an announced crowd of 63,350, and Roberto Duran's "No Mas" surrender to Sugar Ray Leonard on Nov. 25, 1980, which drew a turnout of about 30,000. On a somewhat smaller scale, Roy Jones Jr. defended his WBA, WBC and The Ring light heavyweight belts on a 10th-round RTD over 30-1 underdog Eric Harding on Sept. 9, 2000, in the New Orleans Arena (now Smoothie King Center), now the home of the NBA's New Orleans Pelicans.
Bonano doesn't want to be New Orleans' last inclusion in the Greater New Orleans Sports Hall of Fame; he is a staunch proponent of Pugh getting the recognition he believes is long overdue, and he also figures the committee that approved him might want to take a look at Licata and Messina. But of perhaps greater importance is the need to rebuild upon traditions that are on the verge of going permanently fallow, unless a new face in an old place steps forward to accept the baton from Bonano.
Can New Orleans boxing be revived to a reasonable facsimile of what it once was?
"First of all, you gotta have somebody local that can develop into a world-class fighter, to draw attention to the game," Bonano said. "Once that happens, you'd see a lot of young guys get involved in boxing, a lot of spectators coming back to see fights. But there has to be a lead person to draw that attention."
And is there a possible successor to himself that might be ready to embark onto his own long journey toward the GNOSHOF?
"I got a good friend of mind named Toby Wattigney, who loves boxing," Bonano offered. "He's a trainer. I think that Toby will wind up taking over as a promoter. He's great and I really believe he will carry on the tradition I'm leaving behind."
Here's hoping Wattigney can fill the large footsteps of New Orleans' last (for now) link to what was. But, hey, miracles can and sometimes do happen. After all, the New Orleans Saints did win Super Bowl XLIV on Feb. 7, 2010.
In addition to Bonano, other inductees into the GNOSHOF (*for those now deceased, **for those also enshrined in the International Boxing Hall of Fame), listed alphabetically with the year in which they are enshrined, are:
*Referee Elmo Adolph (2000)
**Former lightweight champion Joe "Old Bones" Brown (1970)
*Fighter and promoter Marty Burke (1978)
**Three-division former world champion Tony Canzoneri (1984)
*Former welterweight contender Bernard Docusen (1976)
*Former WBA/WBC super welterweight champion Ralph Dupas (1978)
**Trainer Ernest "Whitey" Esneault (2016)
*Dr. Eddie Flynn, a gold medalist at the 1932 Los Angeles Olympics (1981)
*Harry Gamble, a multiple-sport athlete, including boxing, at Tulane University (1983)
**Former bantamweight champion Pete Herman (1971)
**Former unified light heavyweight champion Willie Pastrano (1973)
*Former world-rated featherweight Jimmy Perrin (1979)
Check out more boxing news on video at the Boxing Channel
To comment on this story in the Fight Forum CLICK HERE
Avila Perspective, Chap. 145: Olympics, Women's Boxing Hall of Fame and More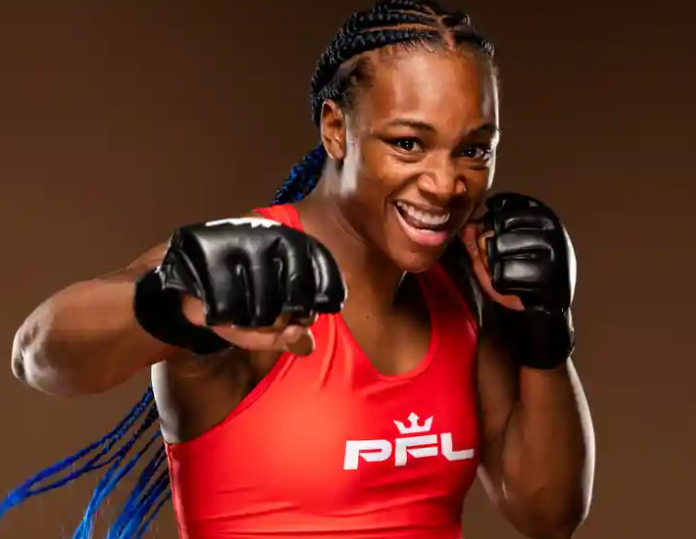 Women's prizefighting has steadily grown by leaps and bounds for one particular reason: the Olympic Games.
The opportunity to compete in the Olympic games has proven to be the fuse that lit the growth of women's professional boxing. Every year the sport grows bigger and at a faster rate than the year before.
Competition to represent each nation's team is fierce.
Professional boxing, or prizefighting, has been around for decades when it comes to women. But the inability to find opportunities to perform kept it hidden under the rug as fighters like Barbara Buttrick, Lady Tyger Trimiar and Bridgett "Baby Doll" Riley emerged and then quickly disappeared with nary a trace.
Here and there women prizefighters would get a boost from actors like Clint Eastwood or promoters like Don King. They would assist certain female boxers, but the sport never got serious traction until the Olympic Games in 2012 and 2016.
Now, you can't stop them with anything less than an atomic bomb. Not even a worldwide pandemic can stop them.
The advent of women's boxing in the Olympics has led to an explosion of women prizefighters led by Claressa Shields, Mikaela Mayer and Katie Taylor.
After decades of low pay for world title fights, a few women are finally receiving six figures to perform in front of worldwide audiences. Blame it on the Olympics.
Search through your local sports programming to find Olympic boxing schedules for both men and women. The future will be performing.
Olympic Action This Weekend
Friday, 10:00 pm EST
Featherweights (57 kg) Yarisel Ramirez, Las Vegas, NV vs. Nikolina Cacic, Romania
Featherweights (57 kg) Duke Ragan, Cincinnati, OH vs. Samuel Kistohurry, France
Saturday, 4:00 am EST
Welterweights (69 kg) Delonte "Tiger" Johnson, Cleveland, OH vs. Brian Agustin Arregui, Argentina
 International Women's Boxing Hall of Fame
A large class will be inducted into the Hall of Fame this year that takes place on August 14 at the Orleans Hotel and Casino in Las Vegas.
Because of the pandemic the induction ceremonies did not take place last year. This year will include inductees for 2020 and 2021. It's also the first time that the IWBOF holds a ceremony in Las Vegas.
Here are the inductees:
2020 inductees
Sharon Anyos, Lisa Brown, Kelsey Jeffries, Michele Aboro, Melinda Cooper, Valerie Mahfood, Mary Ortega, Isra Girgrah, Mary Ann Owen, Shelley Williams, Graciela Casillas, Jaime Clampitt,
2021 inductees
Gina Cuidi, Anne Sophie Mathis, Alicia Ashley, Kathy Collins, Jojo Wyman, Natascha Ragosina, Roy Englebrecht, Carol Steindler, Bonnie Mann, Marischa Sjauw, Dora Webber, Ina Menzer.
Texas Scoring
Public outcry rang out worldwide over the scoring for the super welterweight undisputed world championship last week between Jermell Charlo and Brian Castano. The split draw decision did not sit well with many.
Charlo was wobbled a few times and so was Castano.
Viewers who participated in a survey overwhelmingly voted that Castano should have been awarded the decision. There will be a rematch.
It was a decent scrap with Argentina's Castano quickly realizing that he needed to risk whatever it takes to get inside and do his work. Early on Charlo tagged him with a counter left hook that stalled Castano's attack. But he quickly realized there was no other course he could take. It was either go inside or get tagged repeatedly by the much longer arms of Charlo.
The rematch should be held in Las Vegas or Los Angeles.
Crawford and Porter
WBO welterweight titlist Terence Crawford has been clamoring for Errol Spence Jr. but he will have to fight Shawn Porter instead said the WBO sanctioning body.
Porter is a perfect fit.
The number one contender on the WBO rankings gave Spence all he could handle when they met in Los Angeles two years ago. I felt Porter won the fight by one point, but the judges felt otherwise that night on Sept. 28, 2019.
Porter has fought the better competition at welterweight and seems to get better every year. He is the perfect test for Crawford who though talented, has not been able to compete with the best because of the rival promotion companies Top Rank and Premier Boxing Champions being at odds with each other.
A purse bid will settle things if the rival companies can come to terms on their own.
Sons of El Feroz
The sons of retired boxing great Fernando "El Feroz" Vargas, Fernando Vargas Jr. and Amado Vargas will both be fighting in Mexico on Friday June 23. It will be shown on pay-per-view. The cost is $12.99.
Vargas Jr. (3-0) fights Abel Luna in a middleweight bout at Los Mochis, Sinaloa. Brother Amado Vargas (2-0) meets Fernando De La Cruz in a featherweight fight.
Both Vargas brothers are managed by Egis Klimas who also guides Vasyl Lomachenko and others.
To purchase the fight go to this link: https://wbc.vivetv.network/events/july-2021/cuentas-pendientes/
Photo: Two-time Olympic gold medalist Claressa Shields
Check out more boxing news on video at the Boxing Channel
To comment on this story in the Fight Forum CLICK HERE