CORBETT OVER SULLIVAN WAS 1892 PREDECESSOR TO MAYWEATHER-McGREGOR
Corbett over Sullivan – A compelling case can be made for the heavyweight championship bout that took place on Sept. 7, 1892, in New Orleans as the biggest.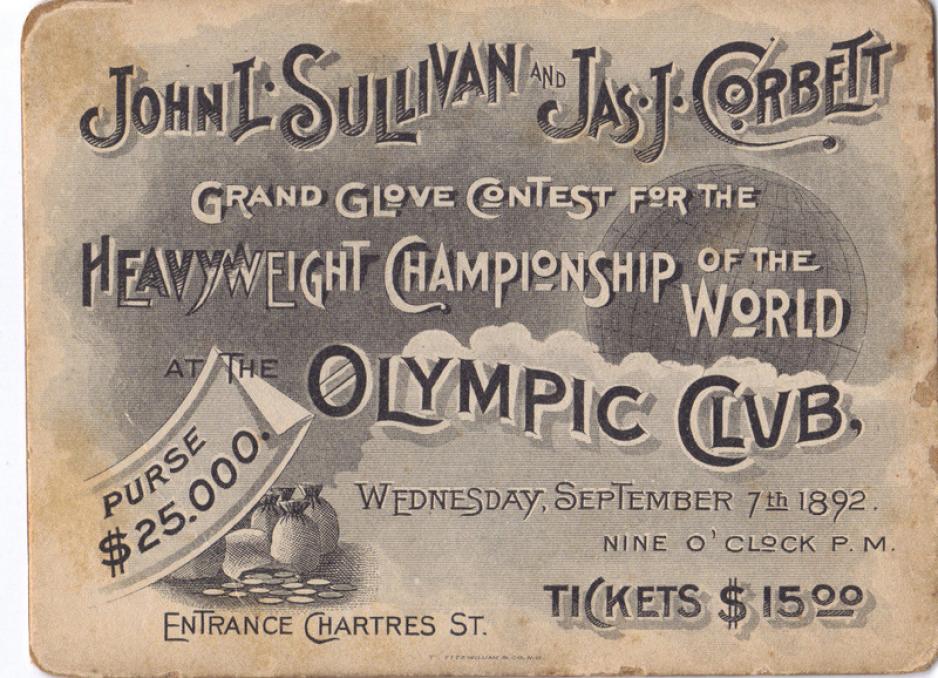 CORBETT OVER SULLIVAN – What a difference 125 years makes.
While several boxing matches have claimed, with varying degrees of legitimacy, to be the biggest, most important of all time – think Johnson-Jeffries (July 4, 1910), Louis-Schmeling II (June 22, 1938), Ali-Frazier I (March 8, 1971) and, if you're solely going by amount of money generated, Mayweather-McGregor on Aug. 26 – a compelling case can be made for a one-sided heavyweight championship bout that took place on Sept. 7, 1892, at the Olympic Club in New Orleans.
"Gentleman" Jim Corbett's 21st-round knockout of long-reigning bare-knuckle champ John L. Sullivan, the "Boston Strongboy," lifted a sport that previously had been existing on the fringes of respectable society, viewed either with marginal acceptance or as an outright criminal enterprise, as the harbinger of a new era that has not only existed but flourished to this very day. For historical purposes, let it be noted that Corbett's upset of the favored Sullivan predated Mayweather's 10th-round stoppage of McGregor by 125 years and 12 days.
The framework for Corbett-Sullivan was provided by the Marquess of Queensberry Rules, so named for an English lord named John Douglas, the ninth Marquess of Queensberry, but actually authored by a Welshman, John Graham Chambers, in 1865. Published in 1867, the Queensberry Rules' mission was to make the "art of pugilism" less barbaric. No wrestling or "hugging" was to be allowed, with rounds to be of three minutes' duration and one minute's rest between rounds. "Fair-sized" padded gloves of the "best quality" were to be used, and a downed fighter who failed to arise and come to scratch within the allotted 10 seconds would be considered to have been knocked out. Said contests in all other respects were to be governed by revised rules of the London Prize Ring.
But America was still an evolving and largely frontier nation in 1865, the year the Civil War ended, and such niceties as the Queensberry Rules were seldom applied when two men came together to duke it out with balled fists for purses, side bets and the entertainment of fellow rowdies. Although it was not uncommon for individuals to be regarded as "world champions," such titles were more the result of public acclamation than of being awarded by a widely recognized governing body. Jim Figg, who reigned from 1719 to 1730, is hailed as the first English bare-knuckle champ and was identified by no less an authority than Jack Dempsey, who came along 200 or so years later, as the "father of modern boxing," a designation more than a few others have reserved for Corbett.
In any case, Sullivan, the son of Irish immigrants, was cast in the mold of classic tough guys who eschewed fancy steppin' in favor of brute force. Loud, boisterous and fond of strong drink, he would make his presence known by striding into saloons and announcing that "I can lick any man in the house." Few patrons were foolish enough to test themselves against the great man, but woe be unto those who chose to trade punches with the Strongboy.
The stocky, 5-foot-10 Sullivan has been described as America's first athletic superstar and hero, and tales of his prowess eventually took on the trappings of legend. He won the bare-knuckle heavyweight championship with a ninth-round KO of Paddy Ryan in 1882 and he even donned gloves to win the Queensberry title with a six-round decision over Dominick McCaffrey in 1885. Most of his scraps, however, were gloveless and more primal, and he embellished his spreading reputation in old-fashioned slugfests with the formidable likes of Charlie Mitchell and Jake Kilrain.
But as John L. aged, he seemed content to rest on his laurels. He had not defended his title in three-plus years, making good money without having to throw or take a punch while touring in the stage production of a play called Honest Hearts, Willing Hands. He did keep his hand in boxing, in a manner of speaking, by engaging in several exhibitions, but he hadn't participated in a real fight since July of 1889.
On the other side of the country, Corbett, a San Francisco resident and the personal and stylistic antithesis of Sullivan, was honing the kind of ring skills that hinged more on movement, defense and strategy. A bank teller and college-educated, he spoke proper English and had developed his own ardent following with victories over such notables as Kilrain and Joe Choynski, as well as a draw with Australia's Peter Jackson, a 61-round test of endurance that lasted four hours. A groundswell for the long-inactive Sullivan to defend his title against Corbett – who turned pro in 1886 and had never been involved in a bare-knuckle fight — began to gain momentum.
As was the case with Sugar Ray Robinson, Mayweather and so many others who came to consider financial compensation for their services to be a reflection of their greatness, Sullivan said he would fight any contender for a winner-take-all purse of $25,000 plus a side bet of $10,000 put up by each man. The winner of Sullivan-Corbett thus would collect $45,000, a king's ransom when you consider that $100 in 1892 dollars would be worth $2,541.10 in 2016. That meant a payout to the victor that was the equivalent of $1,143,495 in 1892, which might not seem like much to a profligate 21st-century spender like Mayweather, but consider this: the average annual income of U.S. workers in that time period ranged from $370.45 for coal miners to $493.20 for school teachers to $742.69 for plumbers. Also, the buildup for Sullivan-Corbett did not involve the Internet, satellite communications and television. Those who could not attend the fight in person had to make do with telegraph reports sent from the fight site to New York and then transmitted elsewhere around the country.
A momentary problem was that Corbett and his manager, William A. Brady, didn't have the $10,000 side-bet fee. Corbett's West Coast backers helped raise the cash in fairly quick order, however, and the fight was on. To appease Louisiana officials anxious to give the much-anticipated affair a veneer of gentlemanly propriety, it was announced the Queensberry Rules would be in effect. Although that stipulation clearly was beneficial to Corbett, Sullivan agreed to it because, hey, he knew he was the one who would come away even richer and more famous. To John L.'s way of thinking, all "Gentleman Jim" was apt to get were lumps, stitches and humiliation.
The big showdown was actually a rematch of sorts. The two had squared off in an exhibition at the Grand Opera House in San Francisco on June 26, 1891, when Sullivan was in town during a theatrical tour.  In a departure from his rough-hewn image, John L. decreed that the two men wear formal evening attire, which they did. The action, such as it was, did not remotely hint at the drama that would unfold 14½ months later.
The selection of New Orleans as the host city made sense, and in more ways than one. It was a city that was somewhat renowned as a fight site, beginning with the 1870 pairing of Jem Mace and Tom Allen, considered the first heavyweight prize fight. Not only that, but Sullivan-Corbett, fittingly labeled "The Battle of New Orleans," was to be the capper of a three-day extravaganza of pugilism heralded as the "Carnival of Champions" from Sept. 5-7. The opening act saw undefeated lightweight Jack McAuliffe extend his winning streak against Billy Myer followed by featherweight titlist George Dixon, a black man, extending his six-year reign with a beatdown of Jack Skelly.
But those bouts were just meant to whet the public's appetite for Sullivan-Corbett, with the rusty and apparently undertrained John L., a bit fleshy around the midsection at 212 pounds, 25 more than his lithe, perfectly coiffed challenger, nonetheless a 4-to-1 wagering favorite. Demand for tickets was such that event organizers erected temporary seating that raised capacity in the French Quarter facility from 3,500 to nearly 10,000, with ducats priced from $5 to $15, but scalped for much more.
The first two rounds saw Corbett, who did not throw a punch, retreating to the corners, which served the dual purpose of forcing Sullivan to chase him and slowly tire, and for the Californian to time and slip the loaded-up right hand that John L. had so frequently employed to starch a succession of previous victims. Whenever Sullivan let fly with that mighty right, however, it sailed through the empty space that had just been vacated by Corbett.
Even as the crowd grew restless at what many perceived as Corbett's refusal to stand and fight, boxing as it had been was about to be radically changed forever, with liberal dashes of sweet science added to the standard recipe of pure slugging. In the third round, Corbett caught the bull-rushing champion with a big left of his own, breaking his nose, which bled profusely thereafter.
Corbett continued to stick and move, landing almost at will on an increasingly exhausted Sullivan until the 21st round when John L. twice was floored, and was counted out after the second by referee John Duffy, a local trainer, gym owner and manager with a pristine reputation for fairness.
As the teetotaling, superbly conditioned revolutionary who had just led boxing into a new and improved era, Corbett was celebrating his coronation with friends, family and supporters when the battered Sullivan, who would never fight again, graciously made an appearance at the party to congratulate the winner. The old champ, 33, then bade his farewells and reportedly went on an epic bender to drown his sorrows. A man of voracious appetites, he was 59, in ill health and destitute when he passed away on Feb. 2, 1918. He was a charter inductee into the International Boxing Hall of Fame in 1990, when a listed record of  40-1-2, with 34 KOs and one no-decision.
And Corbett? He also was a charter inductee into the IBHOF in 1990, but perhaps more so for his role for transforming his sport than for his achievements inside the ropes. He went just 2-4-1 in his seven post-Sullivan bouts, losing his heavyweight title to Bob Fitzsimmons on a 14th-round knockout on March 3, 1897, in Carson City, Nev. Corbett later lost twice to James J. Jeffries twice in bids to regain his title, retiring after the second defeat to finish 11-4-3 (5) with two no-contests.
But Corbett, who was 66 when he died on Feb. 18, 1933, no doubt would have been immensely pleased that his life story, the climax of which was his conquest of Sullivan (played by Ward Bond), was made into a 1942 film, Gentleman Jim, starring the dapper Errol Flynn in the title role. Mike Tyson has long said that that film is his favorite boxing movie.
To comment on this article at The Fight Forum, CLICK HERE.
Check out more boxing news and features at The Sweet Science, where the best boxing writers write.
Berchelt TKOs Valenzuela in Mexico City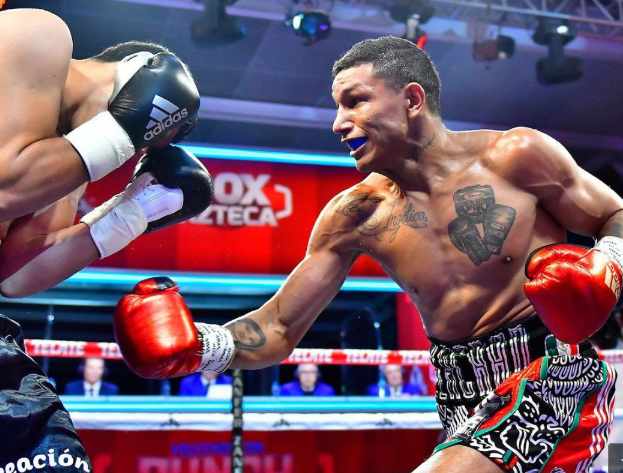 Mexico's Miguel Berchelt hammered his way to a decisive knockout victory over fellow Mexican Eleazar Valenzuela in a non-title light fight on Saturday.
After nearly nine months off, WBC super featherweight titlist Berchelt (38-1, 34 KOs) unraveled a withering body attack including numerous low blows but Valenzuela remained upright in front of a sparse TV studio audience until he could take it no longer.
Berchelt used a seven-punch combination to knock the senses out of the very tough Valenzuela who hails from Sinaloa. The referee saw enough and stopped the fight with Valenzuela leaning against the ropes with a dazed look.
The champion from Cancun used a triple left hook in the first round to floor Valenzuela and it looked like the fight would not last more than two rounds. But Valenzuela, a sturdy veteran, bored into Berchelt to keep him off balance and was able to stop the momentum.
It did not last.
A vicious attack to the body sapped the energy from Valenzuela who has fought many elite fighters in the past, but none like Berchelt. He was able to batter the veteran round after round.
Valenzuela sought to reverse the momentum with some combinations of his own. Berchelt opened up with some combinations from the outside and cracked his foe with some skull-numbing blows that clearly affected Valenzuela's senses. The referee wisely stopped the fight at 1:03 of the sixth round to give the win to Berchelt by knockout.
The victory opens the door to a potential clash with featherweight world titlist Oscar Valdez of Nogales, Mexico who has a fight of his own planned next month. Both champions are promoted by Top Rank.
Other Bouts       
Omar Aguilar (18-0, 17 KOs) bushwacked veteran Dante Jardon (32-7, 23 KOs) within a minute of the first round to win by technical knockout. A barrage of blows by Ensenada's Aguilar opened up the fight and a four-punch combination forced the referee to stop the super lightweight fight with Mexico City's Jardon against the ropes.
A battle between super bantamweights saw the taller Alan Picasso (14-1) out-hustle Florentino Perez (14-6-2) in an eight round clash between Mexican fighters. Mexico City's Picasso fought effectively inside against the shorter Perez of Monterrey and was able to maintain a consistent pace. Neither fighter approved the use of a jab but Picasso was more effective inside with body shots and uppercuts and dominated the last half of the fight.  The six judges scored in favor of Picasso.
The WBC instituted the extra judges as a means of tabulating score cards efficiently. Three judges scored from the television studios and another three judges scored from the USA. It was the second time WBC judges officiated remotely and all six scorecards were official.
Photo credit: Zanfer Promotions
To comment on this story in The Fight Forum CLICK HERE
Boxing Odds and Ends: Big Baby Miller, Roberto Duran and More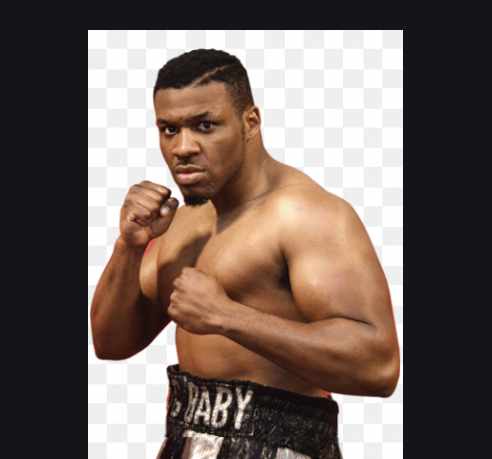 Jarrell "Big Baby" Miller just can't keep his hands out of the cookie jar. It was announced today (Saturday, June 27) that the jumbo-sized heavyweight from Brooklyn tested positive for a banned substance, forcing him out of a July 9 fight at the MGM Grand "Bubble" against Jerry Forrest. The story was broken by Mike Coppinger of The Athletic who breaks more hard news stories than any other boxing writer.
Miller, needless to say is a repeat offender. He failed three different PED tests in a span of three days for three different banned substances leading into his planned June 2019 match at Madison Square Garden with WBA/IBF/WBO world heavyweight champion Anthony Joshua. That cost him the fight and a reported $5 million-plus payday. Andy Ruiz filled the void and scored an historic upset.
When the first test came back positive, Miller wailed that he was the victim of a faulty test. "My team and I stand for integrity, decency and honesty and will fight this with everything we have," he said in a prepared statement. He later changed his tune. "I messed up," he said.
In a story that appeared on these pages, Thomas Hauser noted that Big Baby had a history of PED use dating to 2014. In that year, he was slapped with a nine-month suspension by the California Athletic Commission following a kickboxing event in Los Angeles.
Counting this latest revelation, it's five strikes for Big Baby. He's taking quite a roasting right now on social media. Some of the harshest criticism is coming from his fellow boxers.
Assuming that Top Rank can't find a replacement for Miller, this is another tough break for Jerry Forrest, a 32-year-old southpaw from Virginia with a 26-3 (20) record. Forrest was scheduled to fight hot prospect Filip Hrgovic on April 17 on a card at the MGM National Harbor in Oxon Hill, Maryland, a show swept away by the coronavirus outbreak. Forrest has been matched very soft throughout his career, but he acquitted himself well in his lone previous TV appearance, losing a split decision to undefeated Jermaine Franklin on "Showtime: The New Generation." The decision was controversial.
There's talk now that Carlos Takam is angling to replace Big Baby. The French-Cameroonian, a former world title challenger who turns 40 in December, was billed out of Henderson, Nevada, in his last ring appearance that saw him winning a unanimous decision over fellow greybeard Fabio Maldonado in Huntington, NY.
—-
When it comes to Murphy's Law ("anything that can go wrong, will"), there's no sport quite like boxing. Just ask Bob Arum. The most mouth-watering matchup in his ESPN "summer series" fell out this week when Eleider Alvarez suffered a shoulder injury in training, forcing a postponement of his July 16 date with Joe Smith Jr. The match between Alvarez (25-1, 13 KOs) and Smith (25-3, 20 KOs) would have been a 12-rounder with the winner guaranteed a shot at the vacant WBO light heavyweight title, a diadem that Alvarez previously owned.
Joe Smith Jr, a Long Island construction worker once dismissed as nothing more than a club fighter, won legions of new fans in his last start, a one-sided (to everyone except one myopic judge) win over Jesse Hart in Atlantic City.
Cancelled matches have become a recurrent theme in ESPN's semi-weekly boxing series. The very first card in the series lost what shaped up as its most competitive fight when Mikaela Mayer tested positive for COVID-19, scuttling her bout with Helen Joseph. In subsequent weeks, the manager of Mikkel Les Pierre tested positive for COVID-19 as did WBO junior lightweight champion Jamel Herring. Those bad test results forced the postponement of two main events. Then earlier this week, hot lightweight prospect Joseph Adorno was lopped off Tuesday's card after feeling sick after coming in overweight at the previous day's weigh-in.
The undercards of the Tuesday/Thursday ESPN fights have left something to be desired, but that's understandable. As Bob Arum noted in a conversation with veteran boxing scribe Keith Idec, Top Rank's matchmakers Bruce Trampler and Brad "Abdul" Goodman have had a hard time fleshing out the cards because with so many gyms closed there's a shortage of boxers who are in shape to fight on short notice. Then there are the COVID-19 travel restrictions and (something Arum did not acknowledge) budgetary restrictions more severe than an ordinary Top Rank card. Most of the undercard fighters have come from neighboring states such as Utah, saving Top Rank the cost of air fare. Fighters from faraway places, with some exceptions, were already training in Las Vegas.
Kudos to the entire Top Rank staff for keeping boxing alive during these challenging times.
—
It's old news now, but Panamanian boxing legend Roberto Duran, 69, tested positive for the coronavirus and was hospitalized in Panama City with a viral infection. There's been no update on his condition but his son Robin Duran wrote on Instagram that his father is not having any symptoms beyond those associated with a common cold. We will update you when new details become available.
Duran's hospitalization came just a few days after the 40th anniversary of his first fight with Sugar Ray Leonard in what would say was Duran's finest hour. They met on June 20, 1980 at Olympic Stadium in Montreal.
Duran won a unanimous decision. Converting the "10-point must" system into rounds, Duran prevailed by scores of 3-2-10, 6-5-4, and 6-4-5. As Yogi would have said, you could look it up.
Check out more boxing news on video at The Boxing Channel 
To comment on this story in the Fight Forum CLICK HERE
Fast Results from the Bubble: Jason Moloney TKOs Baez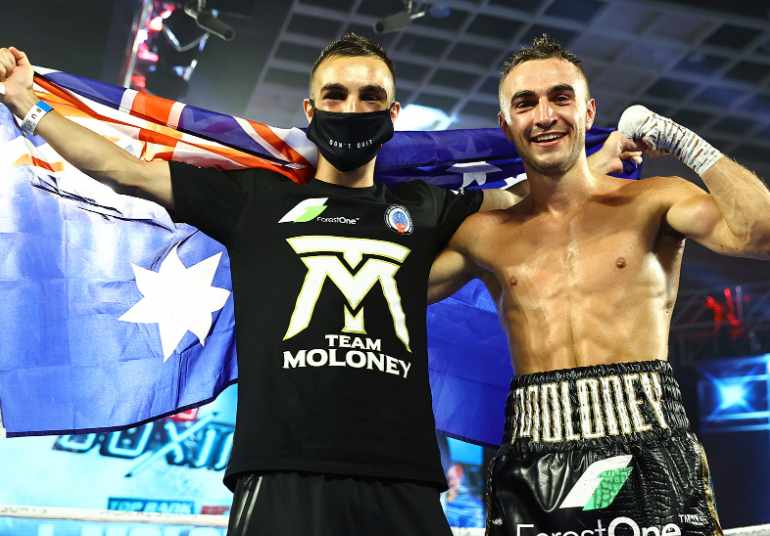 Top Rank was back inside the MGM Grand "Bubble" tonight for chapter six of their semi-weekly ESPN summer series. Jason Moloney, one-half of Australia's Moloney twins, accomplished what his brother Andrew Moloney was unable to accomplish in this ring on Tuesday night, adding a "W" to his ledger and looking good doing it. It came at the expense of Mexicali's Leonardo Baez.
It was Jason Moloney's second start on U.S. soil after coming up just a tad short in a bid for the vacant IBF world bantamweight title at Orlando in October of 2018. Against Baez, he fought a smart tactical fight, blunting the Mexican's superior reach by fighting him at close quarters. Baez fought from the third round on with a cut over his right eye and then suffered a cut over his left eye in the seventh round. By then the fight was becoming increasingly one-sided and Baez's corner did not let him come out for round eight.
Jason Moloney improved to 21-1 with his 18th knockout. Leonardo Baez, who took the fight on short notice after Maloney's original opponent Oscar Negrete was forced to withdraw with a detached retina, slumped to 18-3.
Co-Feature
In the 10-round co-feature, Abraham Nova advanced to 19-0 with a unanimous decision over Philadelphia's Avery Sparrow but won no new fans with a lackadaisical performance. Nova, born in Puerto Rico to parents from the Dominican Republic and raised in Albany, NY, showed little but his jab through the first seven rounds until hurting Sparrow with a big right hand in the eighth. The judges had it 96-94, 97-93, and 99-91.
Sparrow (10-2), whose lone previous loss was by disqualification, was making his first start in 15 months. He was slated to fight Ryan Garcia in Los Angeles last Sept. 14 but never made it to the weigh-in after being arrested by U.S. marshals on a charge of threatening a woman with a gun after she threw his clothes out the window…
Other Bouts
In an 8-round featherweight contest, Puerto Rican southpaw Orlando Gonzalez advanced to 15-0 with a unanimous decision over Ecuador's Luis Porozo (15-3). The scores were 76-74 and 77-73 twice.
Gonzalez wasn't particularly impressive although he did score two knockdowns. He decked Porozo near the end of round two with a left hook following a straight left and decked him again near the end of round seven with a left uppercut to the body.
In a rather ho-hum fight, welterweight Vlad Panin improved to 8-1 with 6-round majority decision over San Antonio's 36-year-old Benjamin Whitaker (13-4). Panin, a Belarusian who grew up in Las Vegas and earned a BA in English from UCLA, has a good back story but seemingly a limited upside in the fight game.
In an entertaining 6-round welterweight clash, Filipino campaigner Reymond Yanon improved to 11-5-1 with a split decision (59-55, 58-56, 56-58) over Clay Burns. A 33-year-old ex-Marine from Fort Worth, Burns declined to 9-8-2.
The opener, a heavyweight bout slated for six rounds, matched two Phoenix-based fighters in a rematch. Kingsley Ibeh, a former standout defensive lineman for the Washburn College Ichabods, avenged his lone defeat and improved to 4-1 with a fourth-round stoppage of Waldo Cortes (5-3). Ibeh, who at 286 had a 39-pound weight advantage, softened Cortes up with a series of uppercuts and Cortes was on his way down when he was tagged with a glancing left hand. He got to his feet, but referee Vic Drakulich waived it off. The official time was 1:41.
Photo credit: Mikey Williams for Top Rank
Check out more boxing news on video at The Boxing Channel 
To comment on this story in The Fight Forum CLICK HERE